While I have been a huge Disneyland fan for just about my entire life, it wasn't until the Walt Disney Family Museum opened about 15 minutes from my house did I begin to learn more about and appreciate the man behind the park. It wasn't only seeing the old photos and home movies, letters, and exhibits, but also meeting Disney legends like Marty Sklar, Richard Sherman, Blaine Gibson, and Bob Gurr, and even Walt's daughter, Diane...

So with that I offer this little photo tour of Walt's California before Disneyland. (Some of the specifics of these locations, particularly his houses, I have compiled from various sources on the net; unfortunately it has been a while since, but credit is due given to its original sources.) Having visiting the locations of his past, I definitely feel more in touch with Walt's spirit and appreciate more all he has given us.

So let's begin, shall we?

Walt and Roy Disney originally shared a house together. You'll find it at 4409 KINGSWELL AVE. It is interesting to note that this and the following houses and studios are all within mere miles (or less) of each other, in the Los Feliz Hills area north of downtown Los Angeles and around Griffith Park.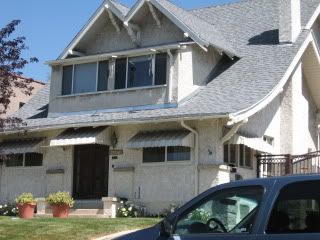 The old site of the Disney Studios was 2725 HYPERION AVE. It was built in 1926 and has since been demolished (Gelson's Market now sits on the site). The Disney Brothers Studios was at 2719 HYPERION.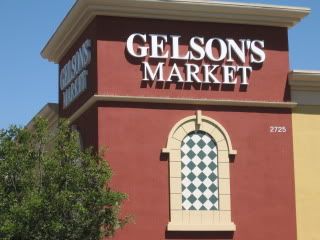 Next... Walt and Lillian Disney lived at 2495 LYRIC AVE. until 1932, while Roy and Edna Disney lived next door at 2491. The house was built by Walt Disney himself. He purchased a 2875 square foot lot on the corner and Roy purchased the lot next door. The lots cost about $1000 each, and they both bought Pacific Ready-Cut homes for their lots. Pacific Ready-Cut homes were ready-to-assemble and shipped to the site, complete with knotless Douglas Fir framing, cabinets, nails, doors, windows, screens, hardware, paint, sinks and an instruction manual. Pacific Ready-Cut had built a dozen model homes in 1922 and eventually sold over 37,000 houses in Southern California.
Walt's home was 2 bedrooms, 1 bath and 1066 square feet. Roy's home was the mirror image of Walt's. The homes arrived at the Disney's lots in 12,000 pieces via boxcar in August 1926. By the time construction was done in December, the two homes cost the brothers about $8000 each, including the lots. When Walt and Lillian moved to Woking Way in 1932, a co-worker moved into Walt's house.
The current owner of Walt's house had heard rumors that it had once been owned by Walt Disney while he was considering the purchase - the owner at that time had died and the house sat vacant for six months. The new owner did not learn the truth until he did research after his purchase in 1997 for $150,000. Unfortunately, the house was in such disrepair that it had to be gutted to bare studs, with new electrical and plumbing throughout.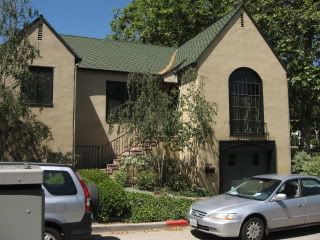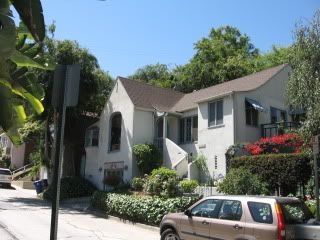 As Walt got more and more famous, so too do his houses get nicer. Next we find ourselves at 4053 WOKING WAY, Los Angeles. Walt and Lillian lived here since they left their Lyric Avenue house in 1932, until February 1st, 1950 when they moved into their Carolwood Drive house in Holmby Hills. Walt and Lillian Disney built this 4 BR, 5 BA 6,388 sf home on almost 5 acres in the spring and summer of 1932. The $50,000 twelve-room French-Norman style house on Woking Way was built in the summer of 1932 in a mere two and a half months, to be in time for a baby that never arrived. The happy occasion finally occurred in December 1933 with the birth of daughter Diane Marie Disney. All three houses were built by Walt himself. The North Carolwood Drive mansion was incomprehensibly destroyed quite recently by the new owners, but like the $8,000 house on 2495 Lyric Ave, Walt's 4053 Woking Way house is still there.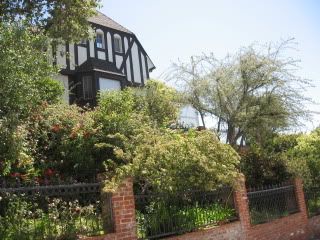 You must be hungry by now. How about a visit to TAM O'SHANTER (2980 Los Feliz Blvd). This was Walt's favorite restaurant.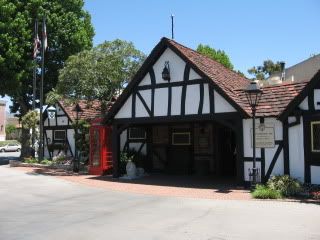 355 N. CAROLWOOD DRIVE in Beverly Hills was Walt's final home, and this is where he built his own railroad on his grounds. Alas, photos of the site are minimal for many reasons. This exclusive neighborhood has tall gates and hedges and/or fences around each property, so views of homes are near impossible. In fact, I've yet to see the entrance into 355, only 350. The only interesting bit of trivia I can associate with all this has to do with Michael Jackson. We know Michael was a big Disney/Disneyland fan, and here are a few interesting correlations: Walt lived at 355 N. Carolwood, while Michael rented just down the street at 100 N. Carolwood, when he collapsed last June and eventually died. Both Michael and Walt are buried at the same cemetary (in Glendale, CA), and both have their Walk of Fame stars mere feet from each other.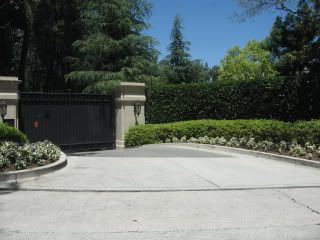 While the N. Carolwood mansion was destroyed, one piece of it remains, at 5202 ZOO DRIVE, Los Angeles. At the northern end of Griffith Park just down the street from Travel Town, sits the home of the Los Angeles Live Steamers. Here you will find the actual barn that was in Walt's backyard at 355 N. Carolwood. It was here that Walt, a member of LALS, had his workshop and ran the switches for his home railroad. The barn is open on the third Sunday of each month and features displays of Disney, LALS and railroad related memorabilia. Guided tours are provided by members of the Carolwood Pacific Historical Society. Shortly before the close of escrow of the Disney's 355 N. Carolwood home, Diane Disney offered the barn to the Los Angeles Live Steamers association. (Unfortunately I couldn't get a photo of the barn since it was closed that day.)

Many of us know that Walt conceived the notion of Disneyland while sitting on the bench, watching his daughters ride the merry-go-round on their "daddy day" outings. That very same merry-go-round is indeed still there! (GRIFFITH PARK MERRY GO ROUND - 4730 Crystal Springs Dr.)

Located in Park Center between the Los Angeles Zoo and the Los Feliz park entrance, the Griffith Park Merry-Go-Round has been a Los Angeles family attraction for over five generations. Supposedly you can buy a copy of the fanzine "E Ticket" at the vending stand to read all about how the Griffith Park merry-go-round inspired King Arthur Carousel at Disneyland.

Alas, the ride was closed when I visited it early in the morning, but having the area all to myself to reflect and envision Walt sitting on these benches right next to me, was a rewarding experience.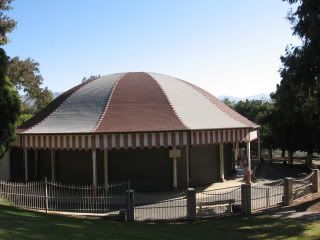 The Hyperion Studios of yesterday are no more, but the WALT DISNEY STUDIOS - 500 S. Buena Vista St, Burbank) are live and well. While there are no public tours and visitors are not allowed inside, a drive or walk around the grounds offers some worthwhile sights and a few 'hidden Mickeys.'

You can see the Seven Dwarves holding up the building on the Alameda St. side of the studios, and the famous Mickey Sorcerer hat outside Roy Disney animation on the Alameda St. Entrance. I included a few other shots as well.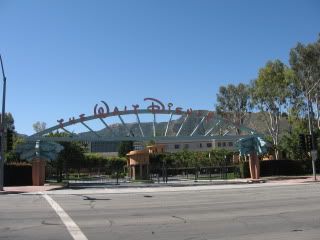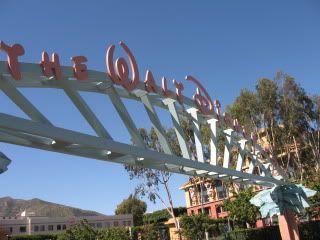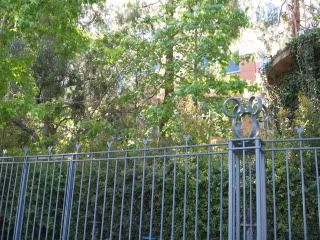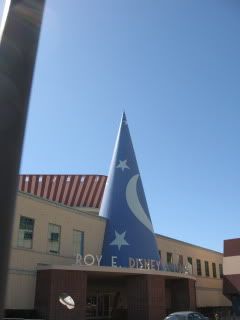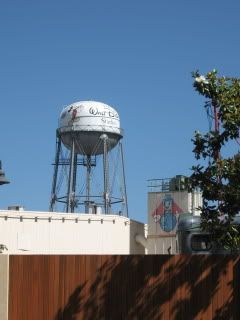 Sadly, Walt passed away right across the street from the studios at PROVIDENCE ST. JOSEPHS HOSPITAL: 501 S. Buena Vista St, Burbank).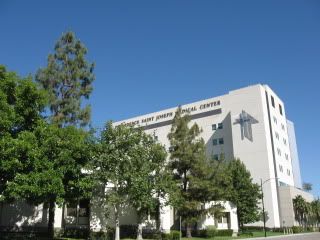 His final resting place is Forest Lawn Cemetary in Glendale, CA, along with wife Lillian and daughter Sharon.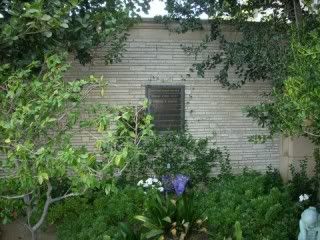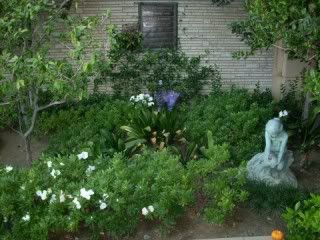 You'll find his Walk of Fame star right outside Graumann's Chinese Theater in Hollywood.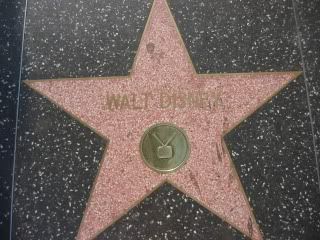 And of course, his beloved Disneyland Park in Anaheim.