I've made many Vegas trips. Infact this trip was my 10th visit to the city in the last 5 years. I don't drink. I also don't gamble (much). So alot of people don't know how I can have such a blast in Vegas. Anyways heres the trip report of my most recent visit to the Sin city. My wife Kieras aunt and uncle go to Vegas each year over memorial day. They asked if we wanted to go to and since our next big vacation isn't tell October we figured we could use the break and take a short vaca to Vegas. It may sound weird we went with Kieras aunt and uncle but don't let that fool ya. I'm actually a year older then them. Kinda weird I know lol.
We booked our hotel at the Luxor. Our main reason why was because Kieras aunt and uncle were staying at the Mandalay bay. We couldn't afford to stay there as well so we chose to stay as close as we could within our budget. The dates of our trip was May 30th-June 2nd.

Day 1:

The first day of our trip consisted mostly of travel. Living in the Salt Lake City, Utah area we are only about a 6 hour drive away. We considered leaving the night before but with it being Memorial day weekend hotels were very expensive to find last minute. So we stuck to our original plan and after going to part of church sunday morning we found ourselves on the road by 11:30am.
Our first stop was in Beaver, Utah where we could grab some drinks and snacks for the drive. For this trip (and our upcoming cruise in October) we decided to buy a new camera. Most of the drive between SLC and Vegas is pretty ugly so there wasn't much to take photos of until we were outside St. George, Utah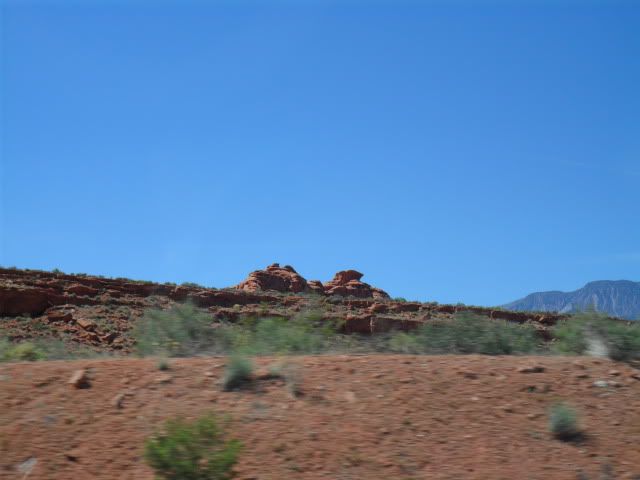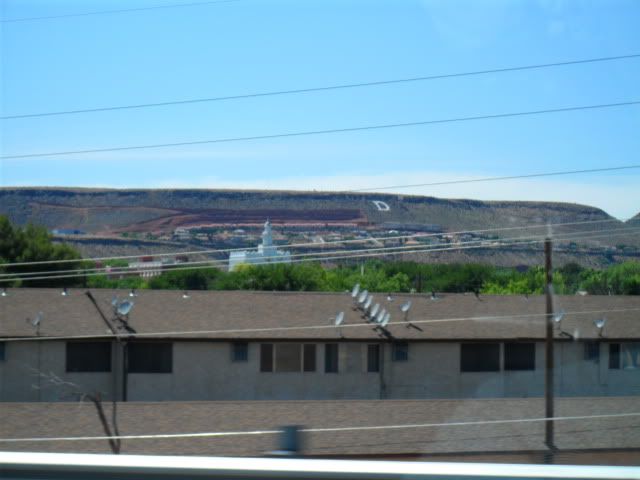 Between St. George and Misquite, Nevada is the Virgin River Gorge. Its very pretty to drive thru and the photos really don't do it any justice.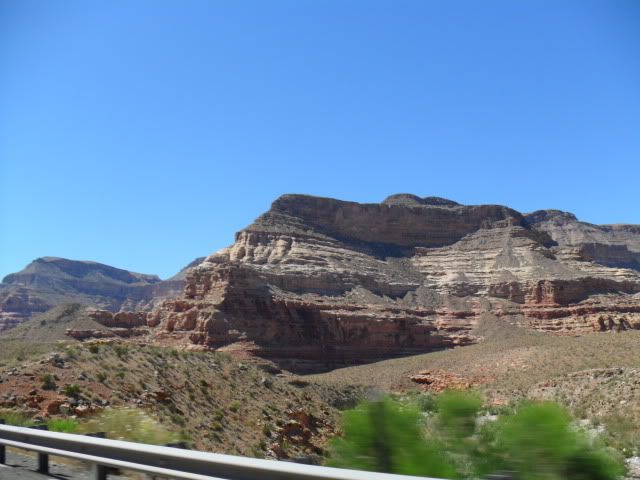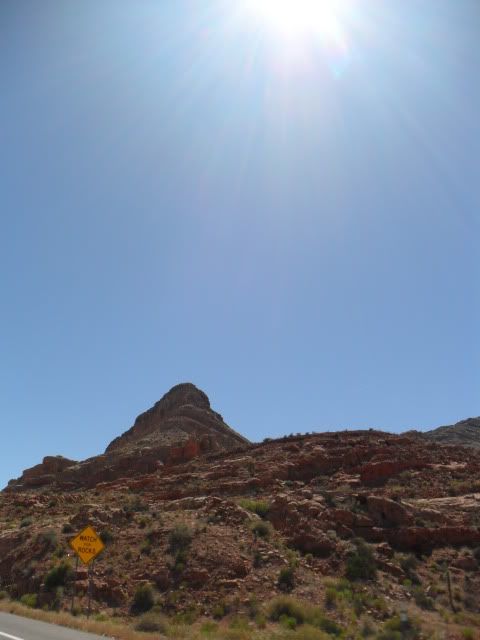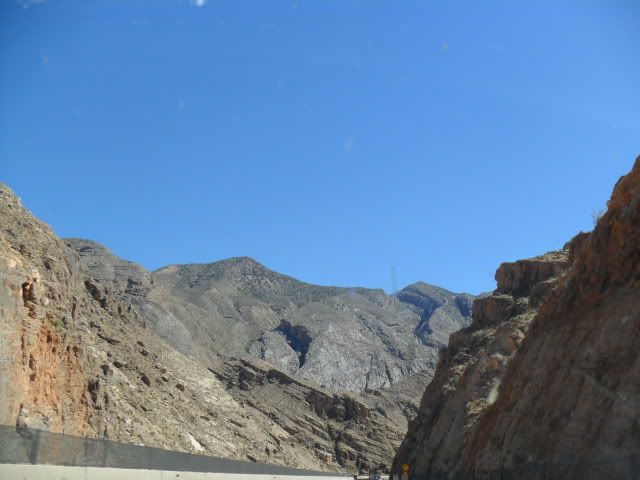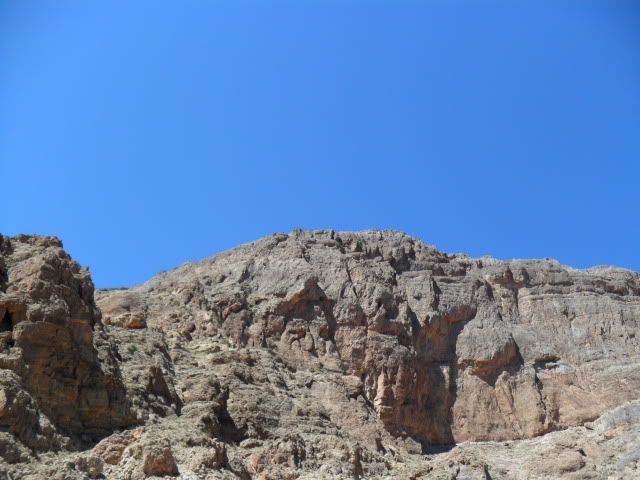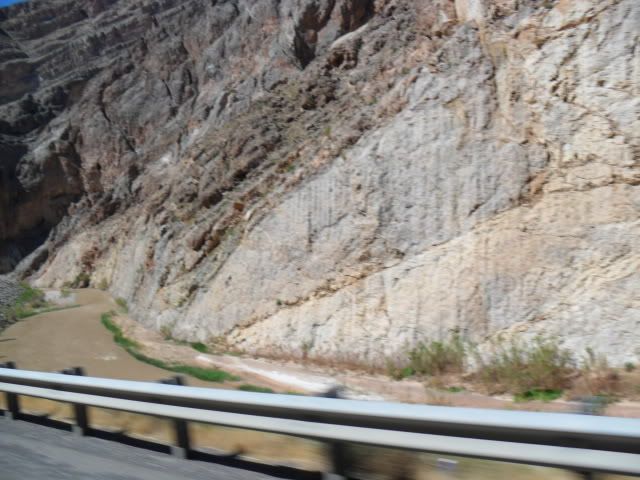 The whole drive I debated with myself If I should get gas in St. George or in Misquite. Utah is one of the highest gas priced states right now so I decided to get gas in Misquite assuming it would be much cheaper. I was wrong. In fact Misquite was around .20 cents more per gallon then St. George. So keep that in mind if driving to Vegas.
Before we knew it we were in Vegas. We arrived in Vegas around 4pm and went strait to our hotel to check in. As I said before we would be staying at the Luxor where we booked a room in the pyramid. We found the self parking for the Luxor which was very packed with it still being Memorial Day weekend. We found a spot in the furthest corner from the hotel. Wich made for a long walk with all our luggage.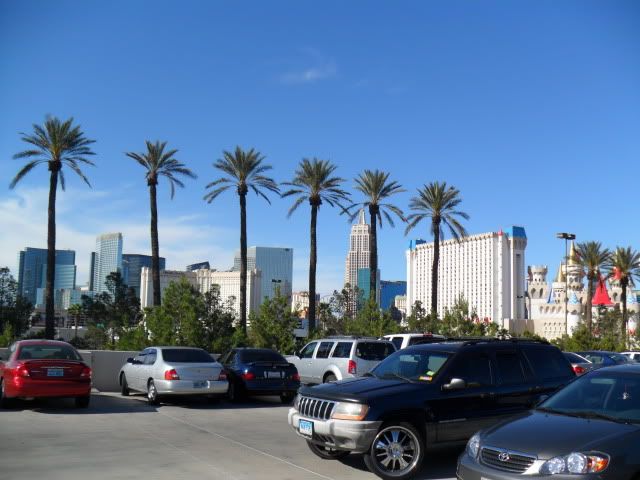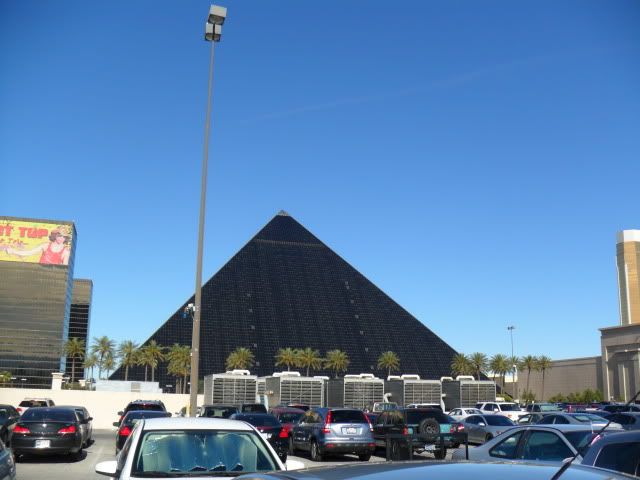 Once we entered the hotel/casino we found that check in was still on the opposite side of the building. One thing to keep in mind with Vegas Strip hotels that I recently found out. Vallet Parking is free. The only thing you have to do is tip the attendent when they return there car. I didn't know this tell the end of the trip or I would have used it more often. Also keep in mind that if your in vegas as a couple or with a significant other the timeshare people will swarm you. Which happend to us as soon as we walked in the door of the Luxor. I'm sure you can get good deals (like they wanted to give us free show tickets and dinner) for going and looking at there condo/hotels. Its just time consuming.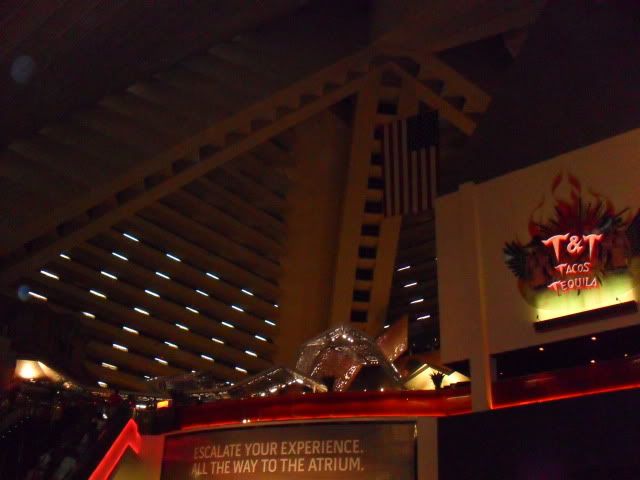 Check in was very quick despite there being a decent sized line. This was where we were in for our first suprise. While checking in the employee informed me that they would be giving us a free complemetry upgrade to the tower rooms instead of the pyramid room. This was great news as the tower rooms are much nicer and more expensive. Our room ended up being on the 13th floor of the tower and was a "strip" view. However nice our view was it turned out to be ubstructed. Overall though the room was very nice and we were happy with the room and the Luxor.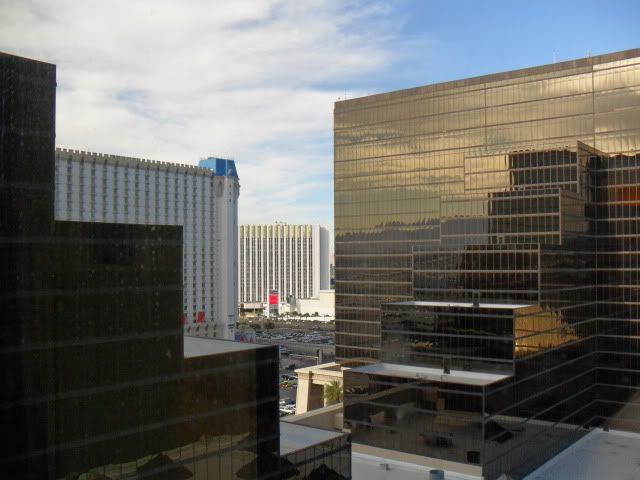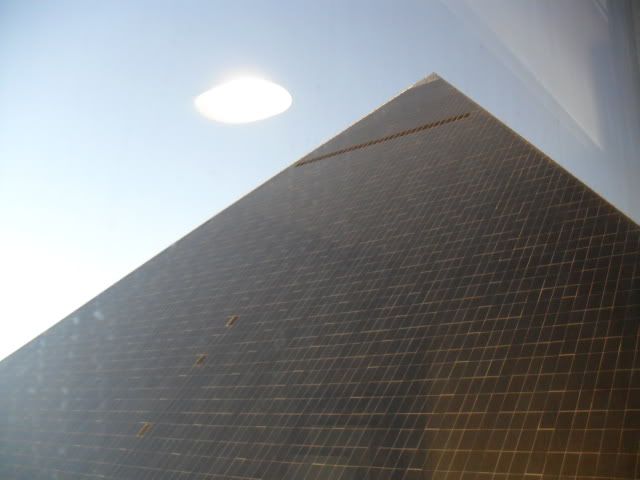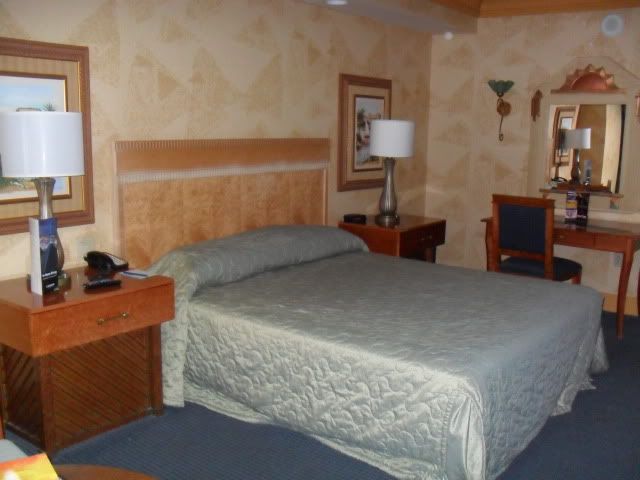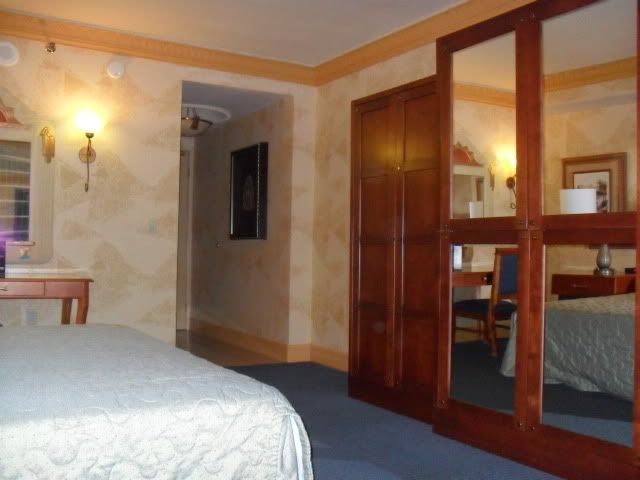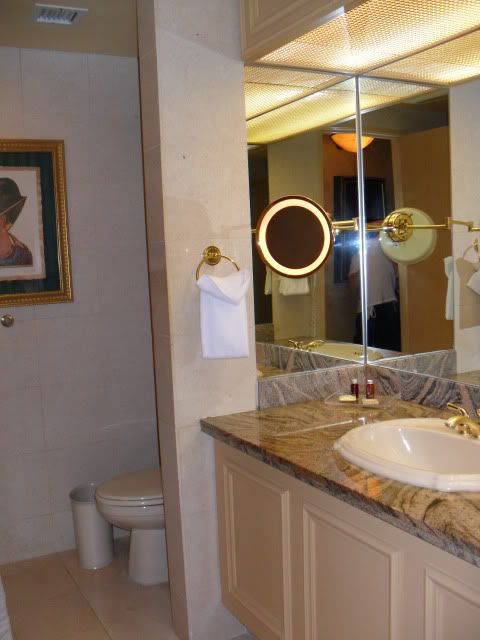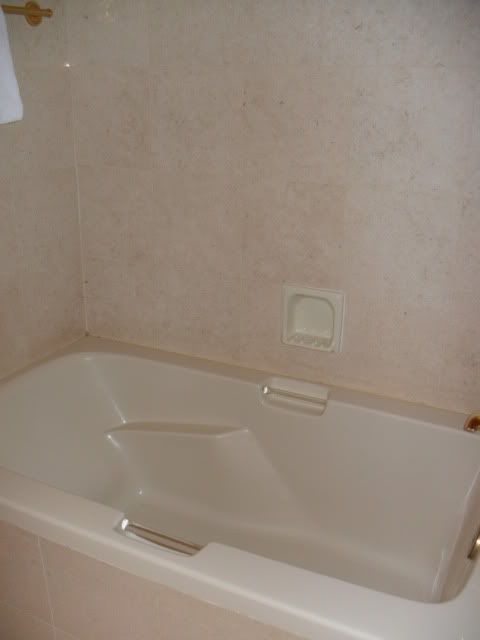 Our only complaint about the Luxor was the maid service. When we got to our room we found there was no toilet paper. So we had to call and get some. Other days they didn't put the comforter back on the bed or give us clean towels. I could excuss one thing here and there but to have something different each day is just unacceptable. However this minor issue wouldn't keep me from staying there again.
After getting settled in we decided we were hungry and we should find some dinner. We decided to head north down the strip to the fashion show mall where we could look around at the stores and have a large varitey of food in the food court or resturants there. It took us forever to get there though as the strip was very packed for the holiday weekend.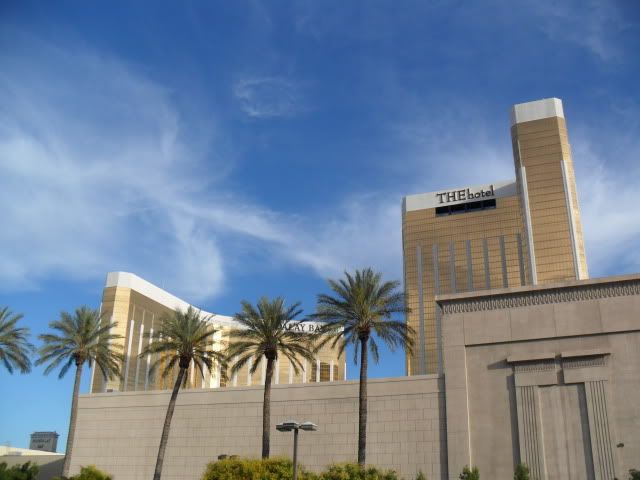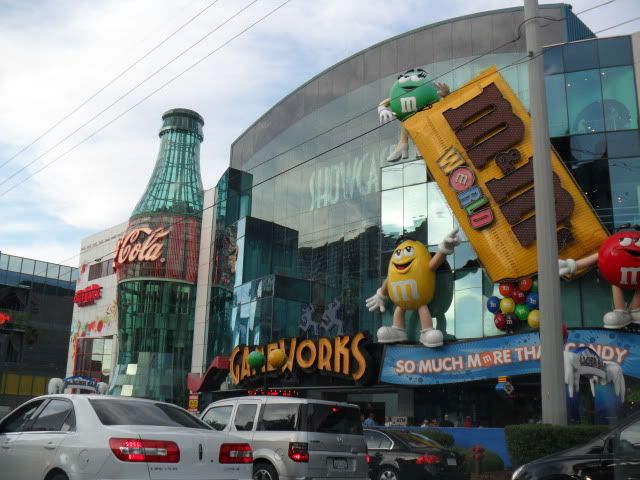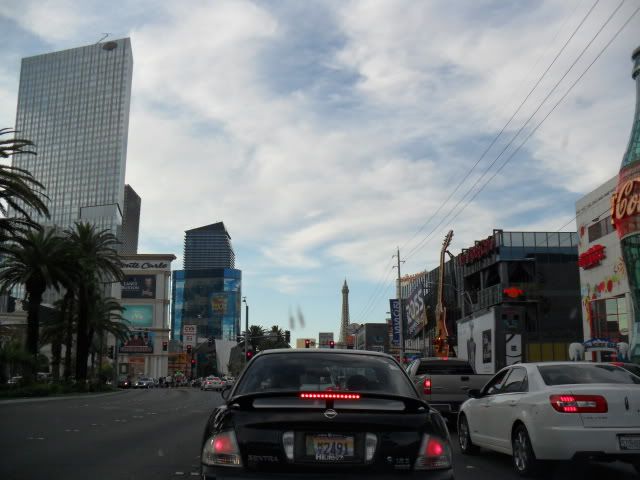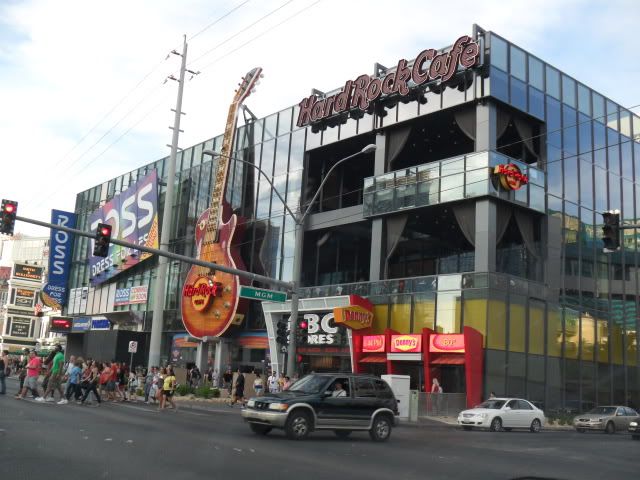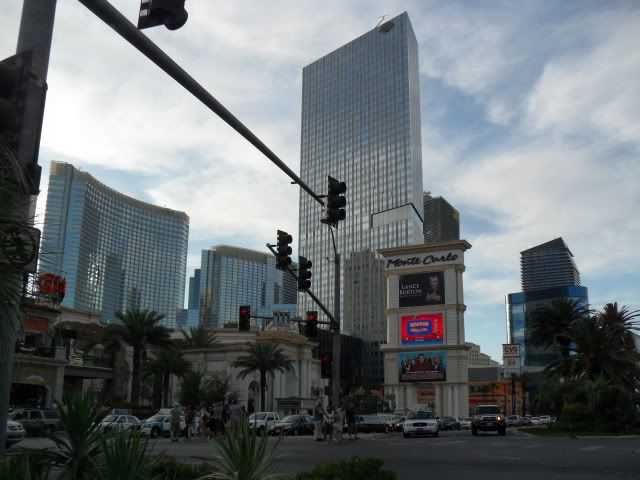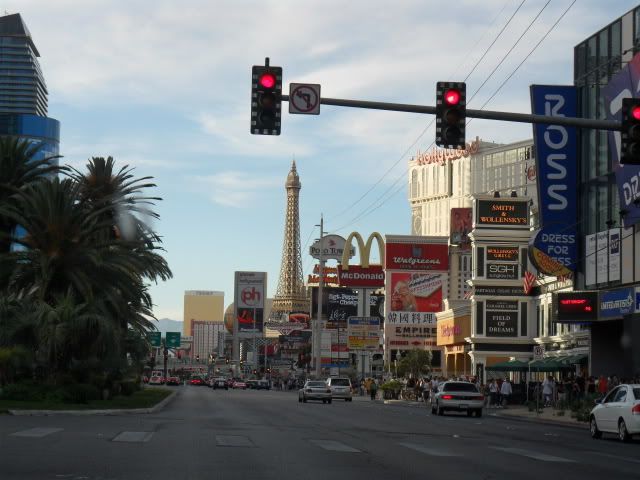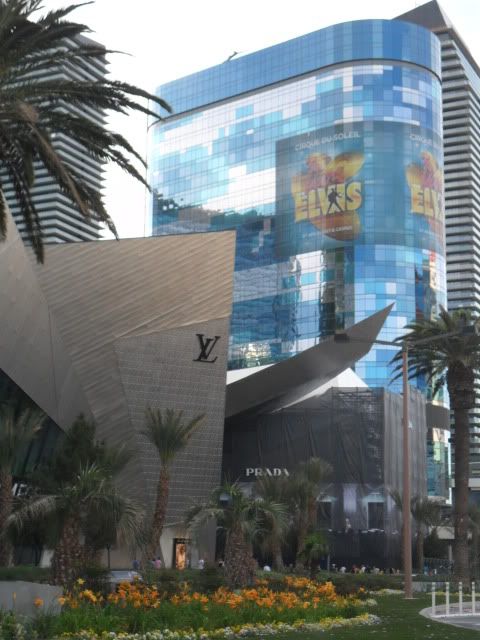 Once we got to the fashion show mall we were shocked to find that everything was closing up at 7pm. I thought the mall would stay open later but I guess not on Sundays. We were even more sad to see the food court was closing too and all the restaurants at the mall were very expensive. We debated on what we should do and decided we could head over to the Venetian to see if there food court was still open. So we crossed the street and cut thru the Palazzo to the Venetian's food court.
The Venetians food court was open so we grabbed some food there. One thing to keep in mind is that the food courts in the hotels are much more expensive then the ones in the malls. And this one was no different. But oh well we didn't have much of a choice. After dinner we continued wondering thru the grand canal shops at the Venetian and stopped in a store called Brookstone. This place is kinda like the sharper image. They have alot of gadget type stuff in here. They even have the massage chair demos wich are very cool. The chair they had there was amazing. It scanned your body to see what areas needed the work the most. My message only was about 8 minutes but Kieras was like 15 minutes. I guess she had alot that needed to be worked.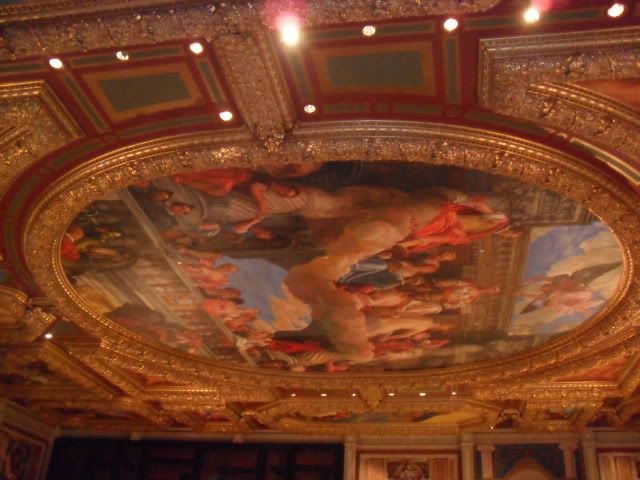 After playing around in brookstone we noticed it was almost 9pm and decided to head over to the Mirage to watch the Volcano go off. I havn't been to Vegas since they remolded the Volcano and changed the show. We weren't able to get across the street in time so we watched the show from the Venetian but the show is a big improvement over the old one. I would diffenitly check this out.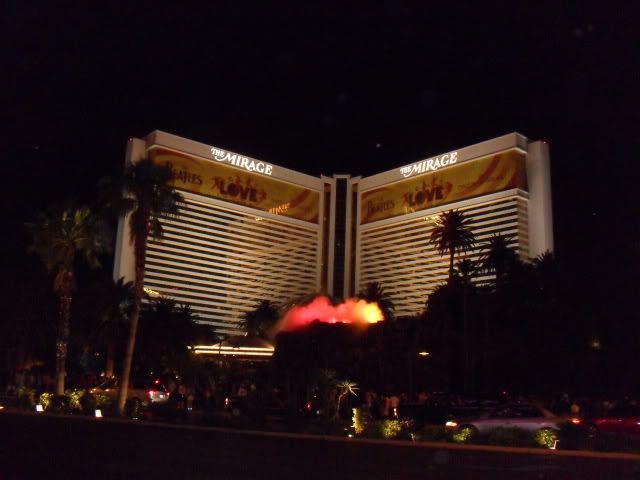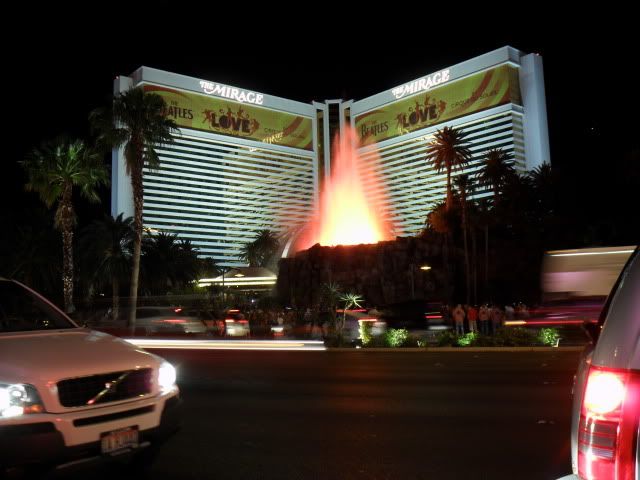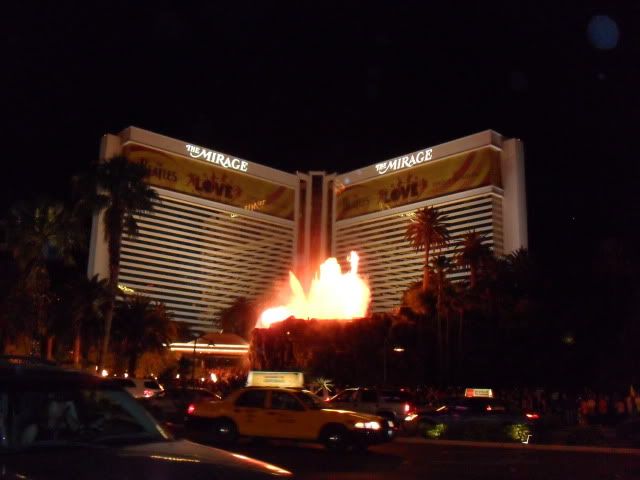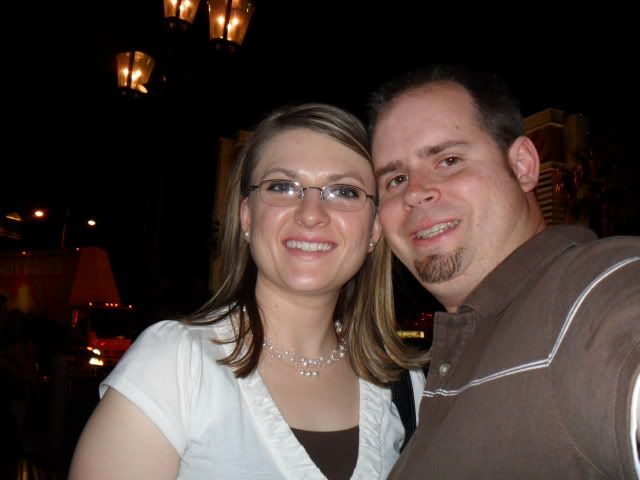 After watching the Volcano we started making our way back to the car to head back to our hotel for the evening. Once we got to the mall though we weren't too sure how to get into the parking garage. We found one of the mall doors was still open so we went in and well its kinda creepy being in a big mall by yourself. When we went down to the parking garages we found the doors were locked though. So we went back out where we came in and figured we would have to walk around to get into the garage. Before we did that though we were lucky enough to find a staircase that goes down into the garage from the strip. So that saved us alot of time.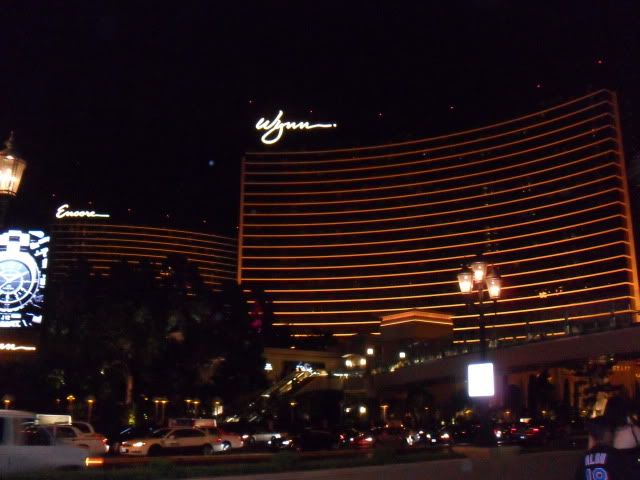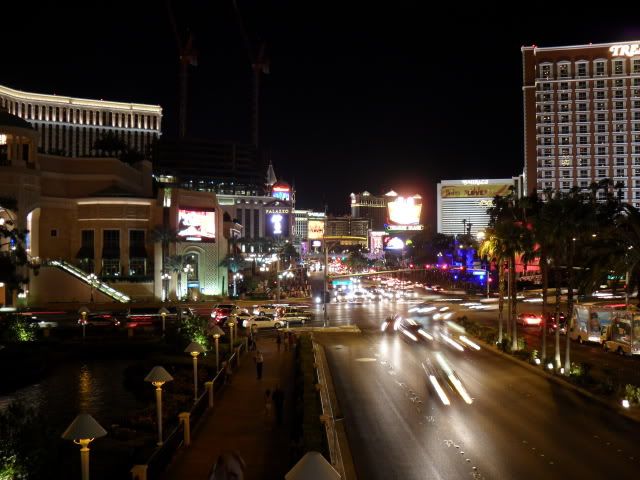 Once we got our car it took us a while to drive back to the south end of the strip to the Luxor do to it still being very busy. We were able to find a parking spot a little closer this time then when we checked in though. Before heading back up to the room for the night we decided to check out the atrium level of the Luxor. We got a smoothy and checked out what they had up there. Which unless you are going to a show or seeing the titanic or bodys exhibits there isn't really much up there. After walking the Atrium we then headed back to our room in the tower and went to bed.