I usually go by the boardwalk at least once each summer, just to relax and hang out, enjoy the atmosphere and take in the park's dark rides. This year, was even more interested than usual, as the old and pretty hokey Haunted Castle had been razed and a new dark ride with the same name completely rebuilt, so was quite keen to see that give my enjoyment of horror attractions.
The weather was actually very nice, cool and a little fog with some sun as well, not a total scorcher and unpleasant like other years.
Upon arriving, went here first, but the ride was having technical difficulties at the time...boo!
Looks like one of the Cave Train inhabitants escaped...
Glimpse of the castle load area while closed.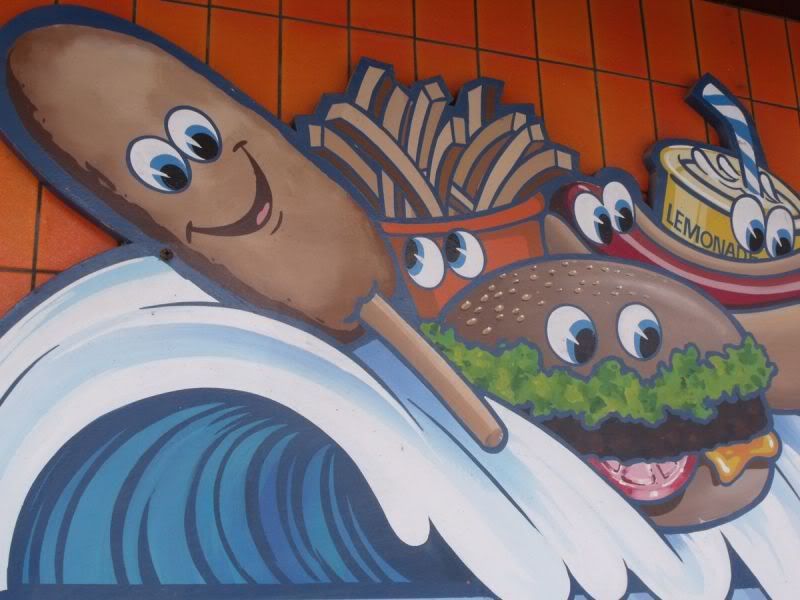 Disturbing cartoon food sign. "Eat us, we're delicious, rip us to shreds for your pleasure!"
Frighteningly giant donuts.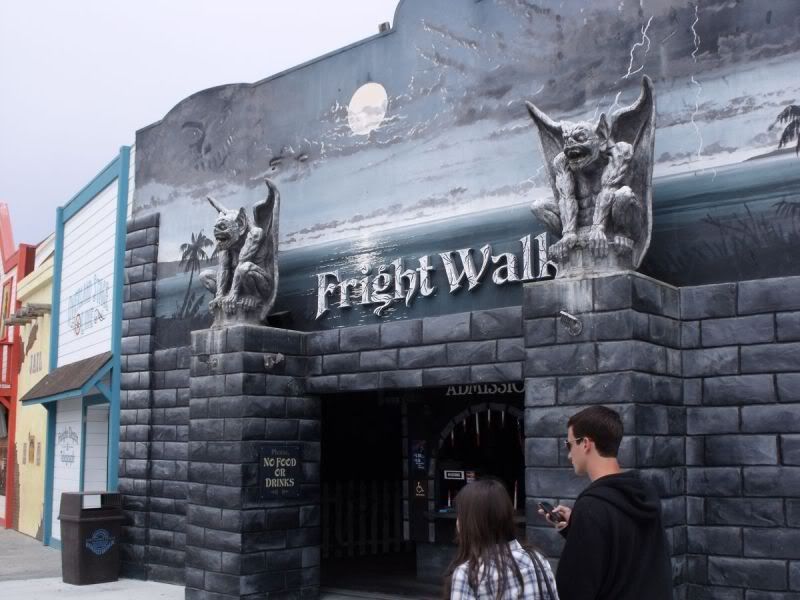 The extra-cost Frightwalk attraction, which I passed up visiting this time.
Pirate mini-golf.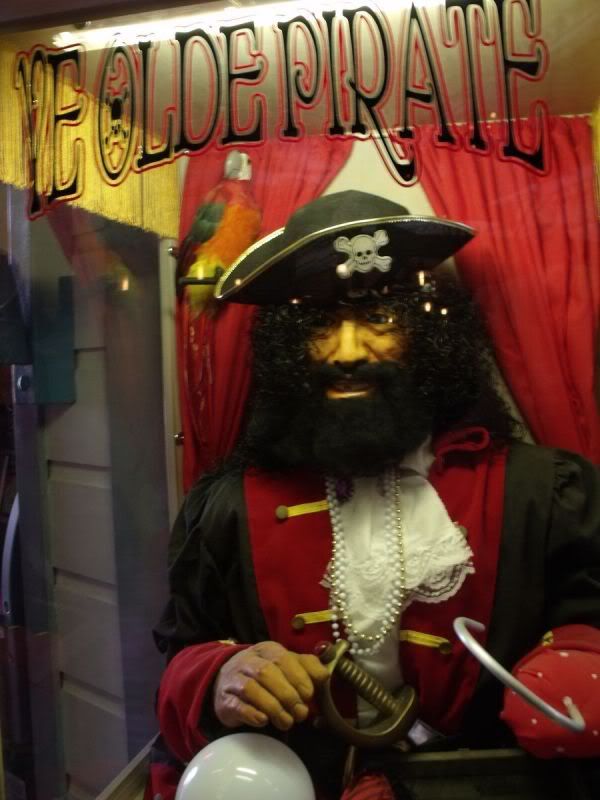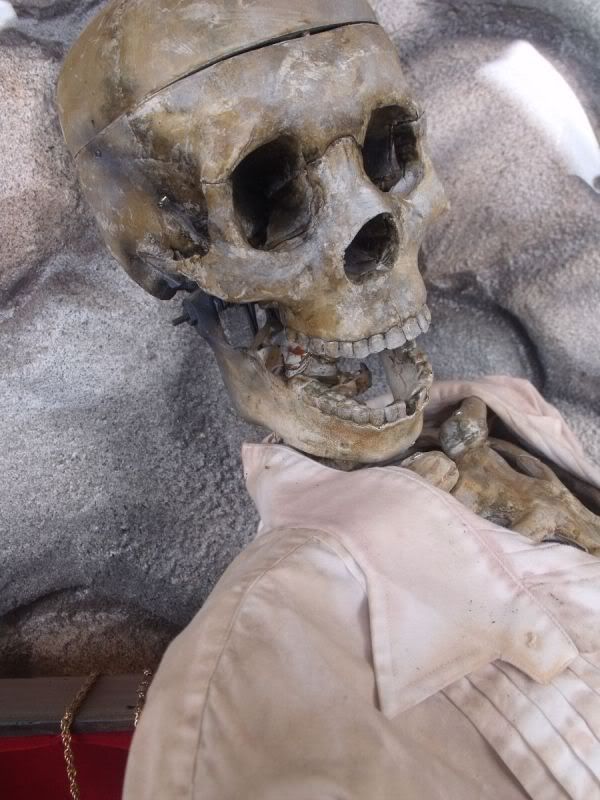 Outdoor pirate shooting gallery.
And pirate theming on a pretty standard "swinging ship" ride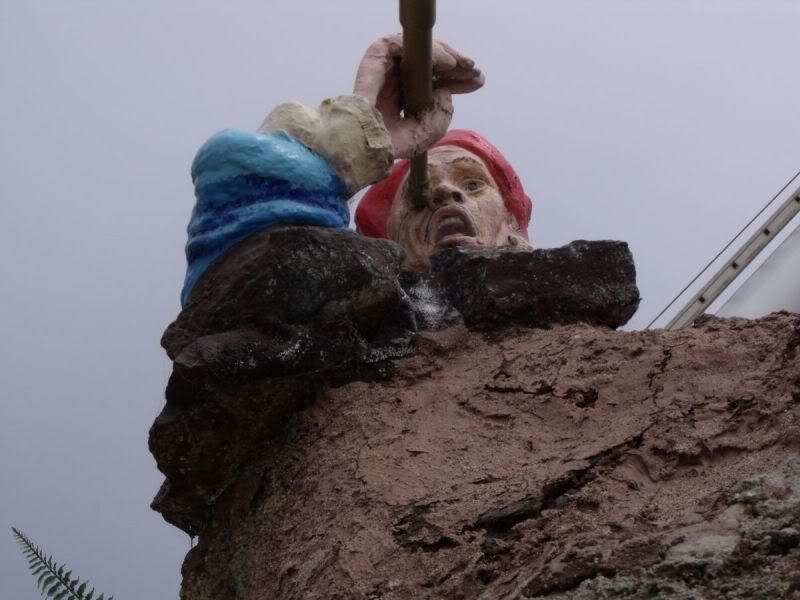 Walking back towards the other end, Haunted Castle was open!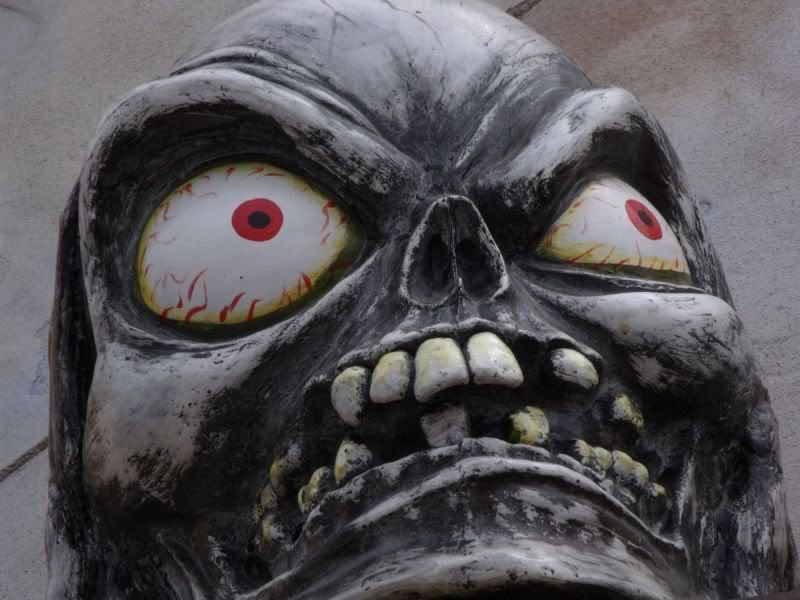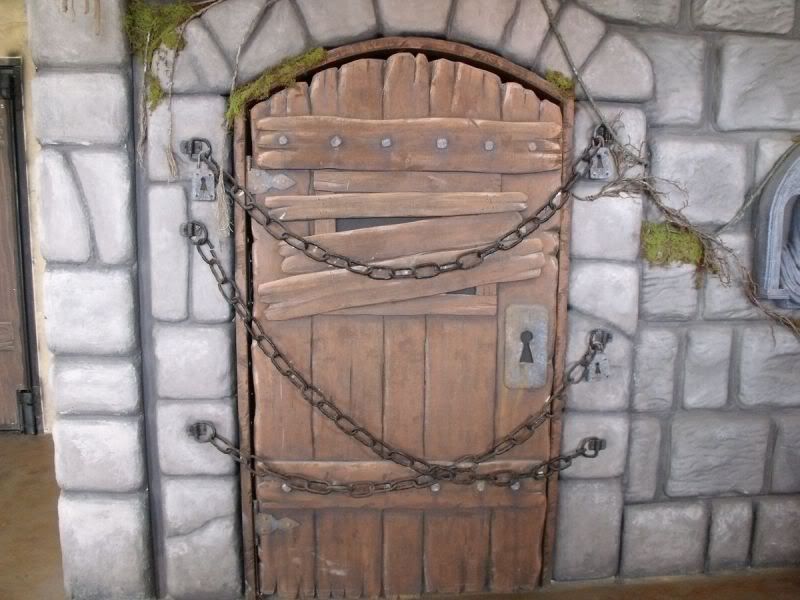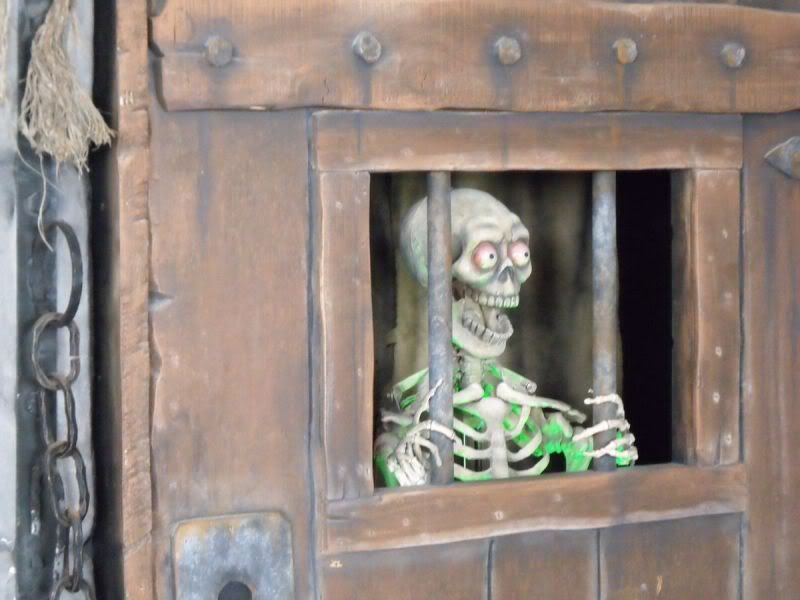 It is a very enjoyable ride with some fun sight gags, much more detailed and atmospheric than the old version. Not quite Disneyland quality, naturally, but the AA's and some effects were quite good, and the near-pitch black swamp scene and cemetery were excellent.
Next up, before returning (several times) to Haunted Castle was a bite to eat and the boardwalk's other dark rides.
Ah, boardwalk food....word of advice: a pretzel stuffed with cream cheese is absolutely
not a good idea.
Please, don't do it. Bad, bad bad food.
Time for Ghost Blasters!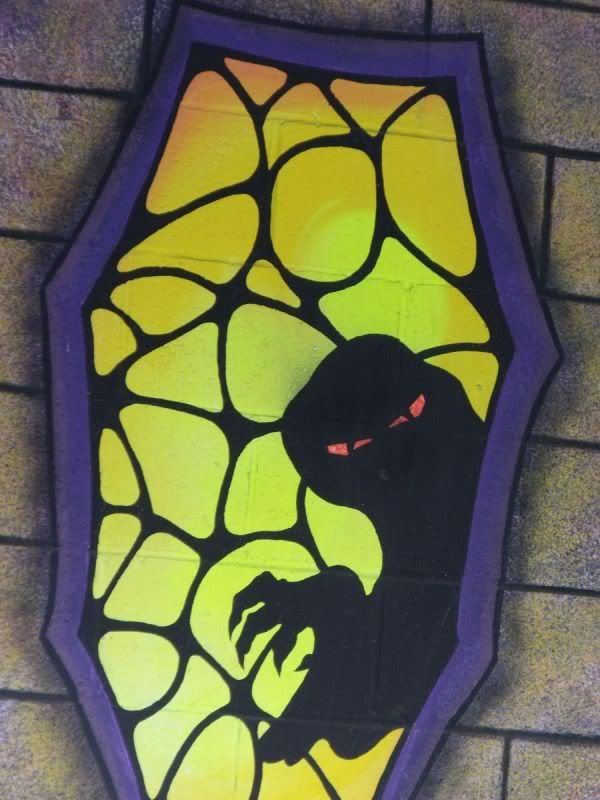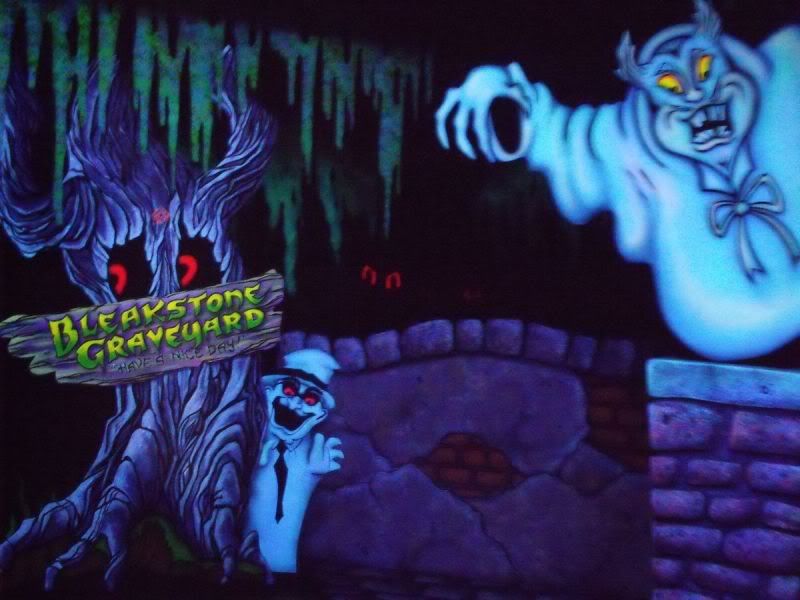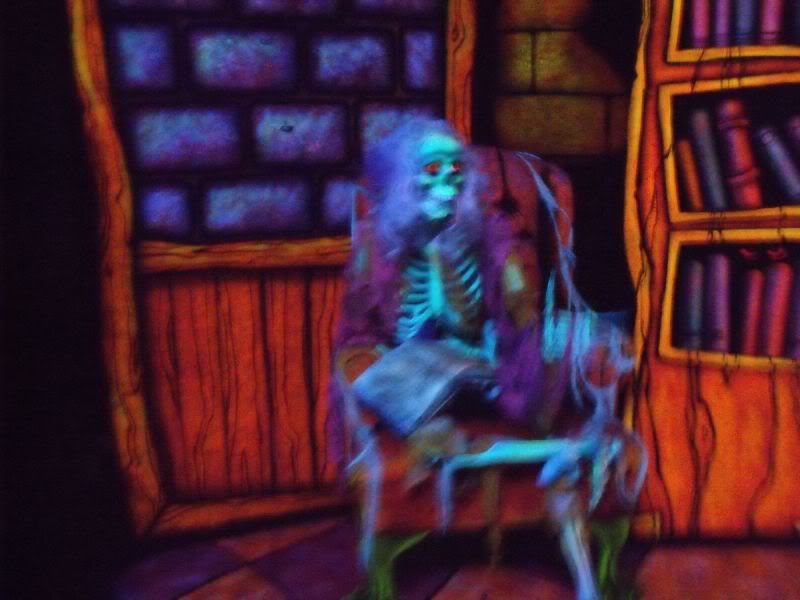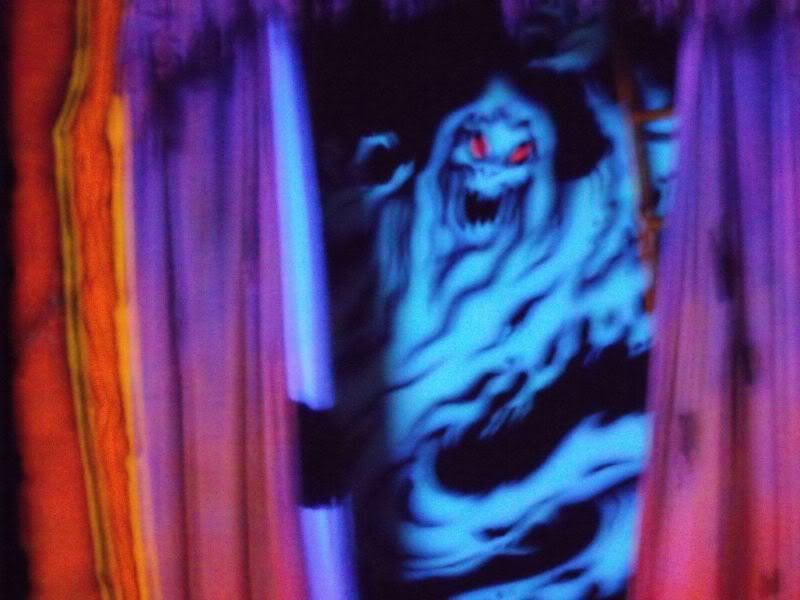 Hmm, that middle ghost looks kind of familiar...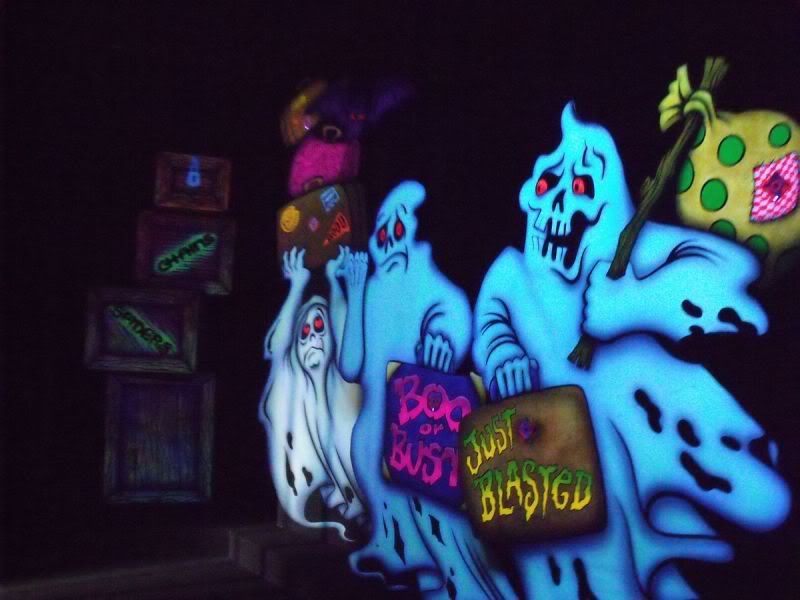 Time for the cheesy, decidedly offbeat and strangely charming classic Cave Train....
[IMG]http://i77.photobucket.com/albums/j64/darkfairycthulu/santa%20cruz%202010/c50e3847.jpg[/IMG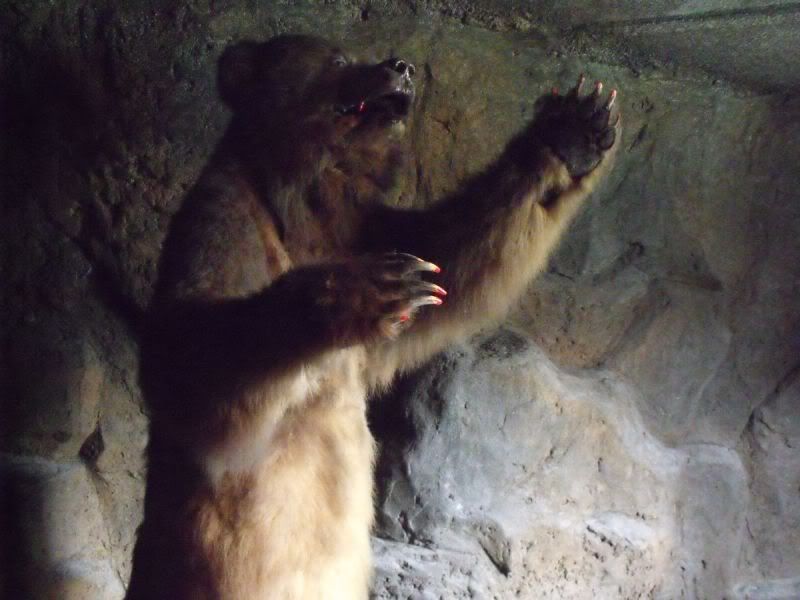 Hello, mangy clicking bear!
Through the swirly magic time machine tunnel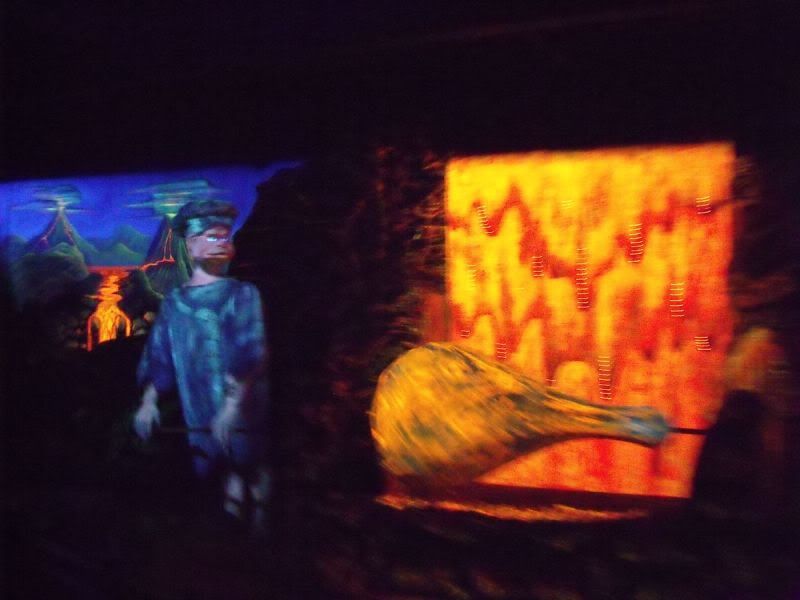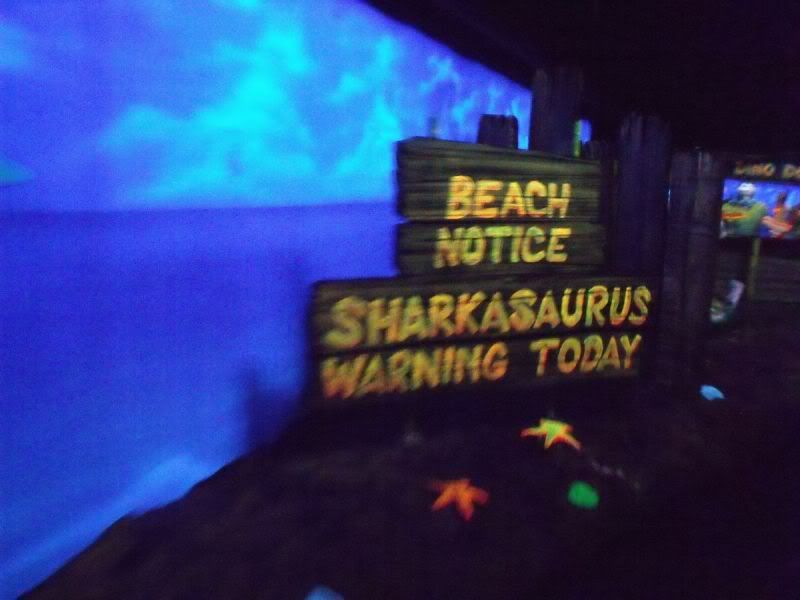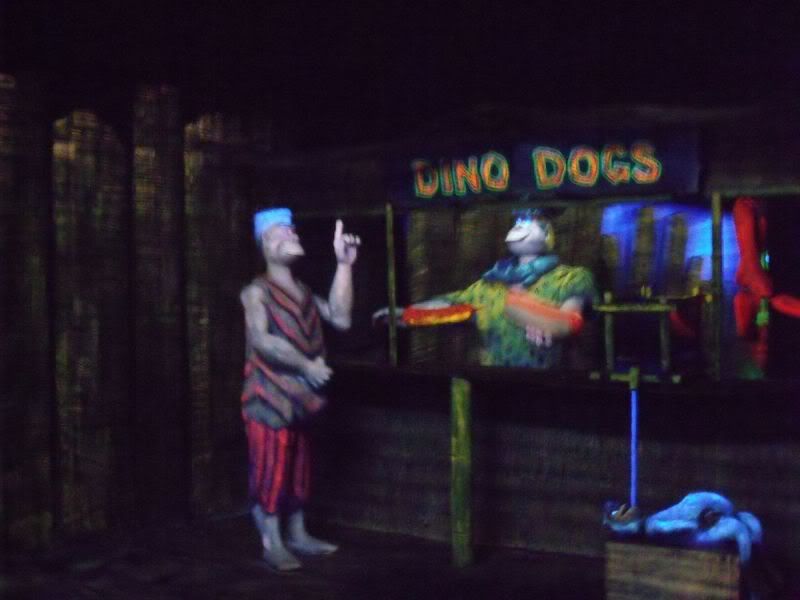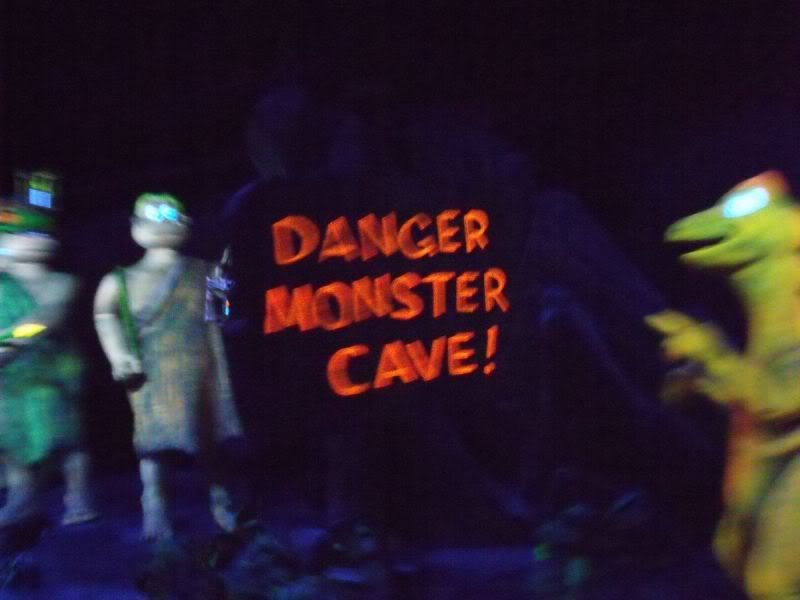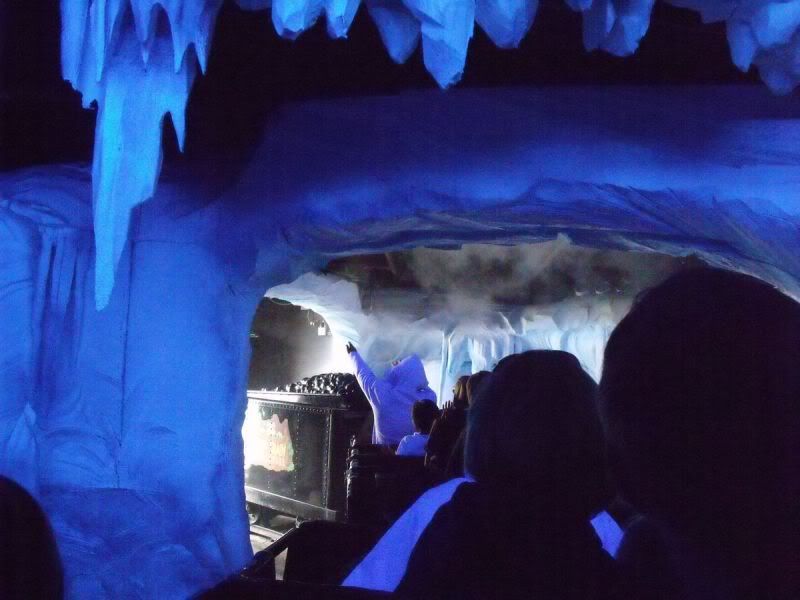 Ghost Blasters time again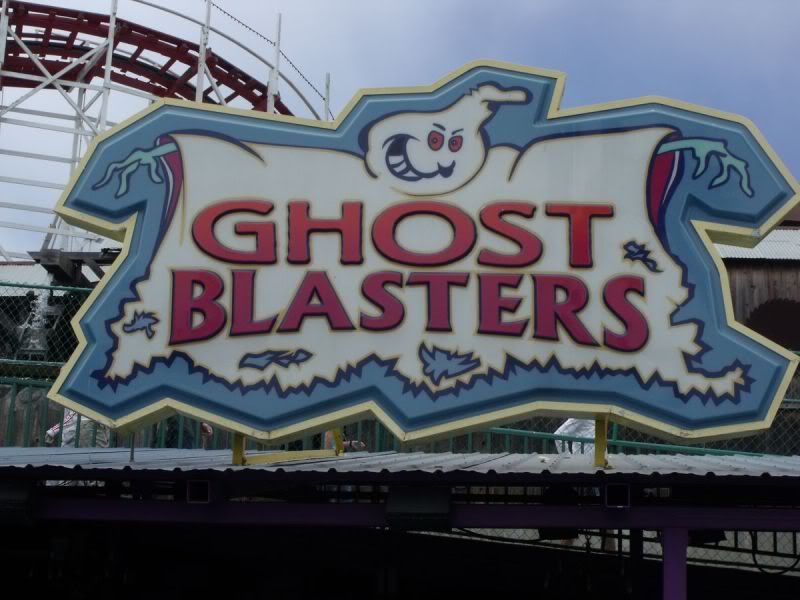 Other sights in the area...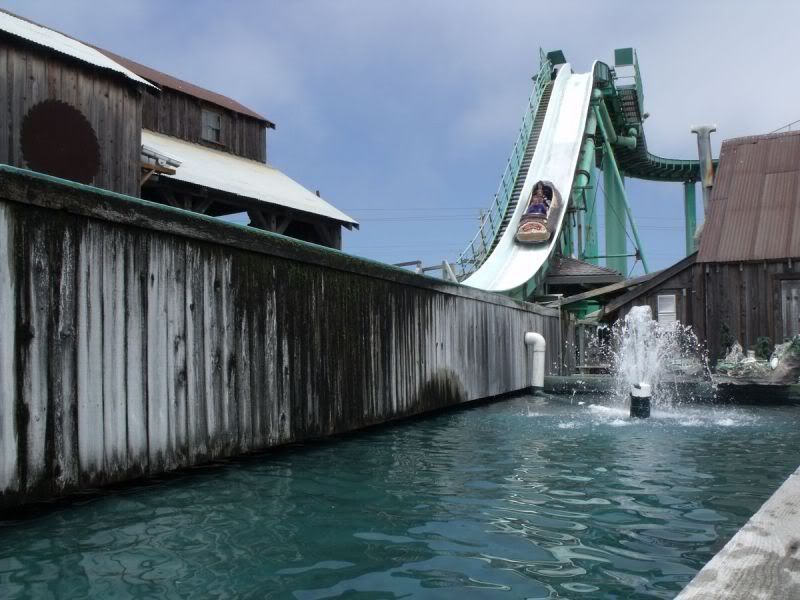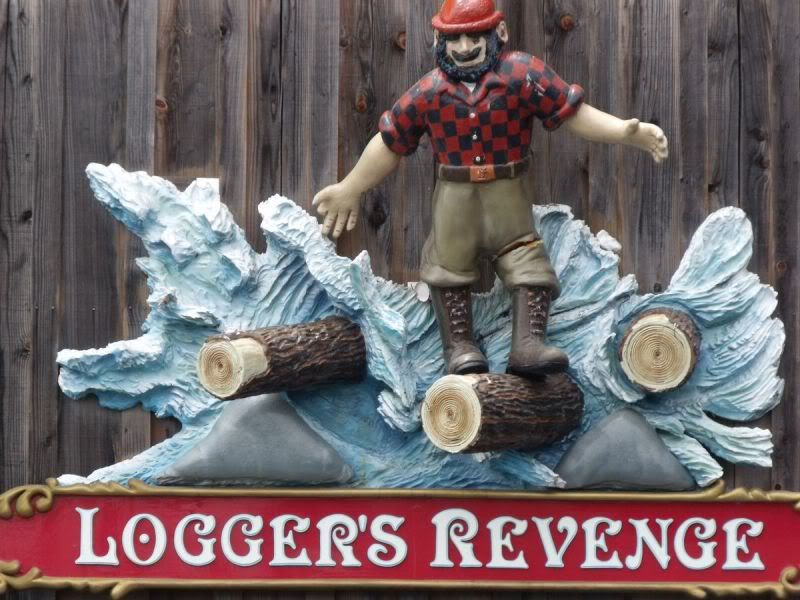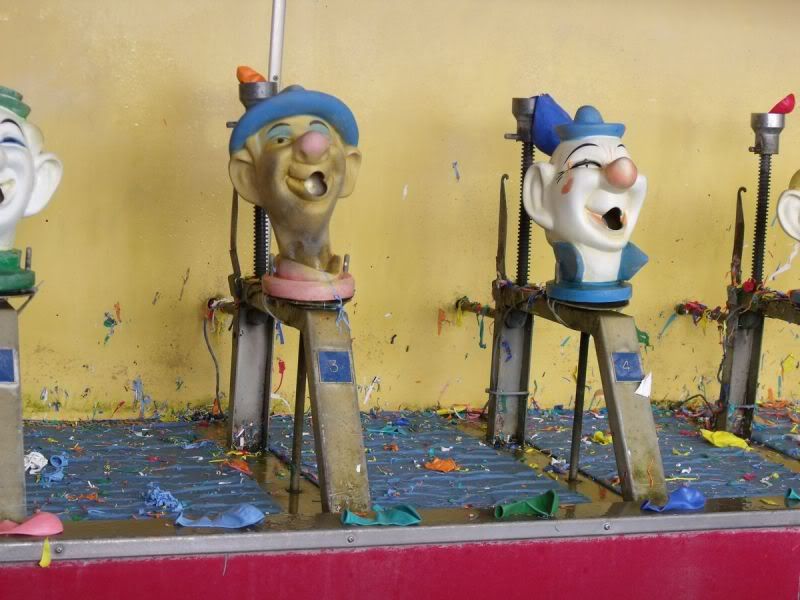 Scary, possessed Louis Armstrong wants your soul!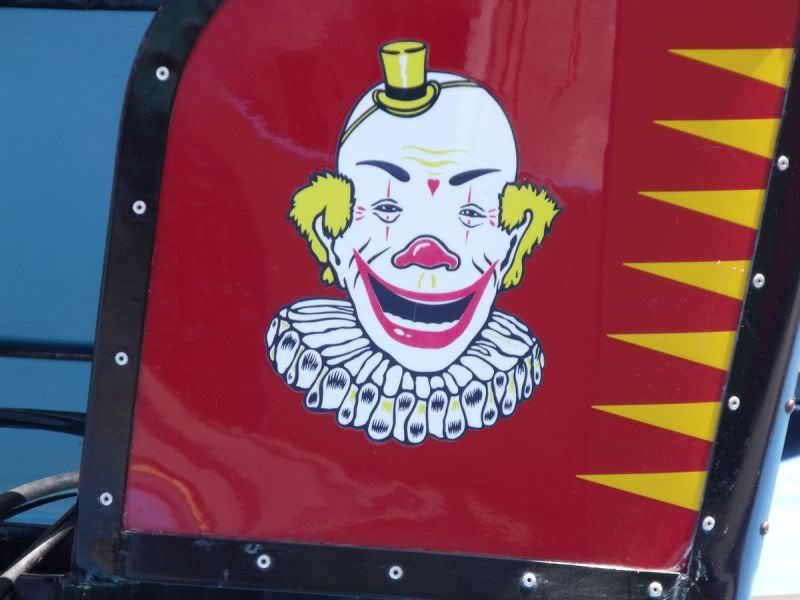 Fun with scary clowns!
Then back to the Haunted Castle.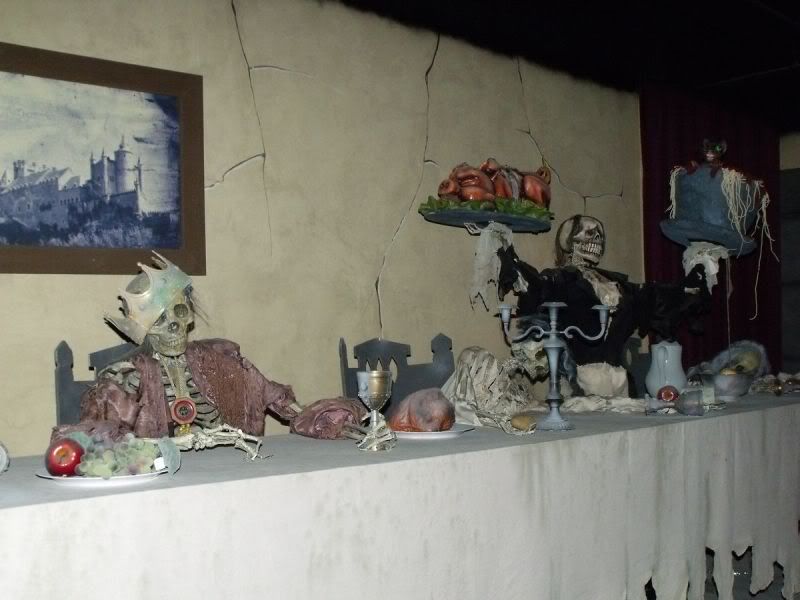 Time for funnel cake! Sadly no bacon and chocolate, like Knott's.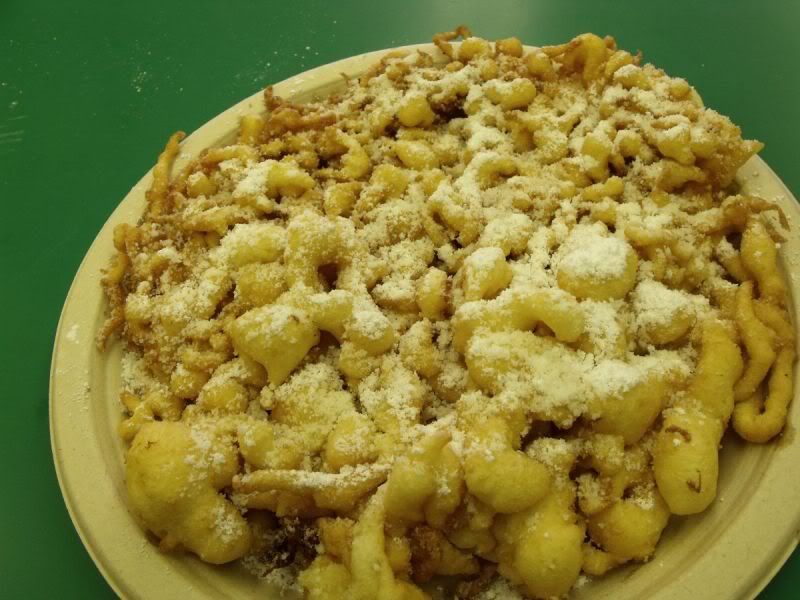 One more time on Ghost Blasters.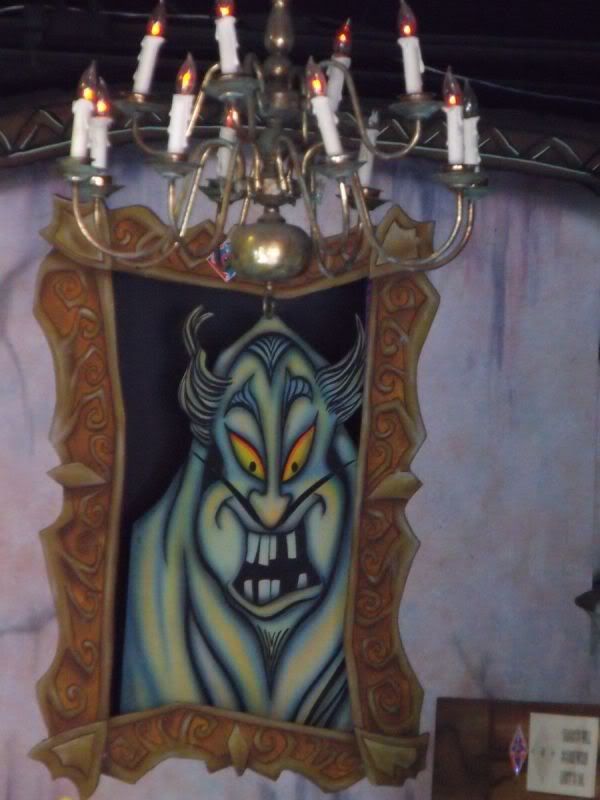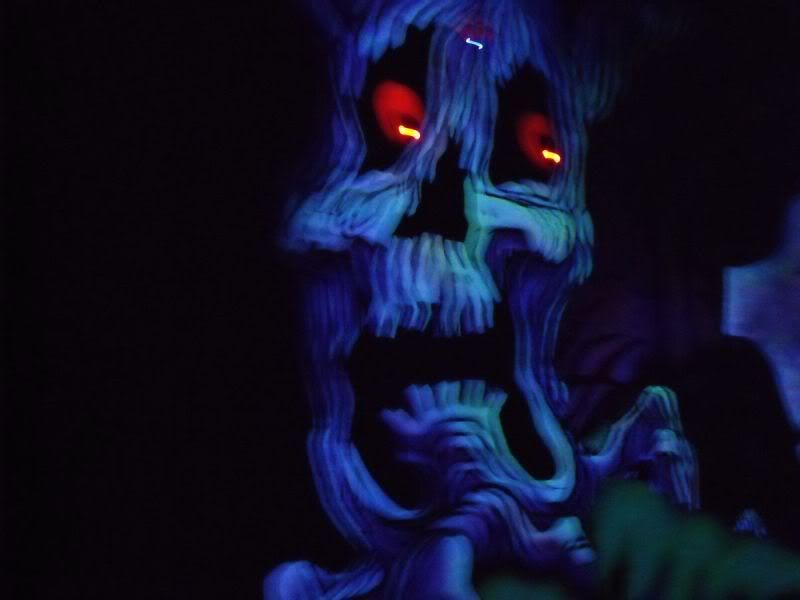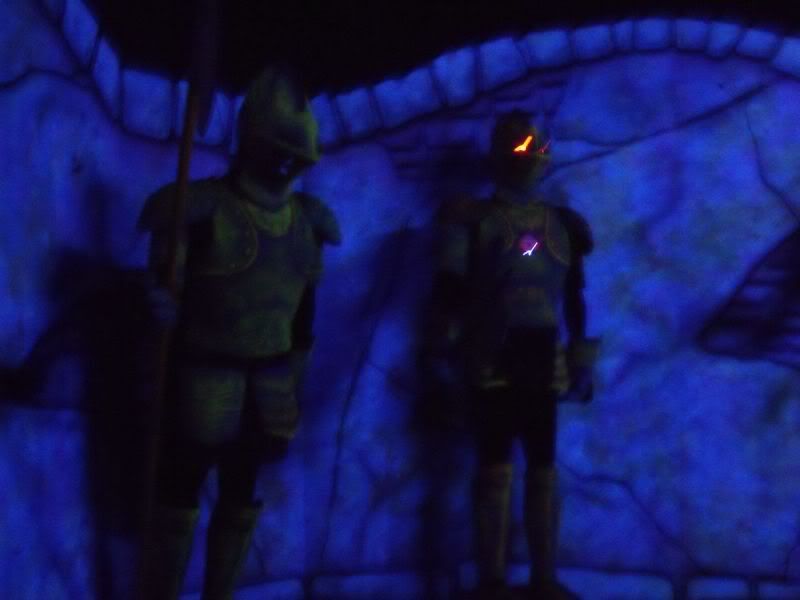 Then the Haunted Castle beckons for a few more rides before heading out...while waiting in line, I was approached by a very excited sort of hipster young man, talking about loving the Haunted Mansion too (seeing my hat with the eye-wallpaper design) and then proclaiming I have to see his currently underway tattoo....
Heh, hooray for Santa Cruz! Now that's Haunted Mansion fan dedication...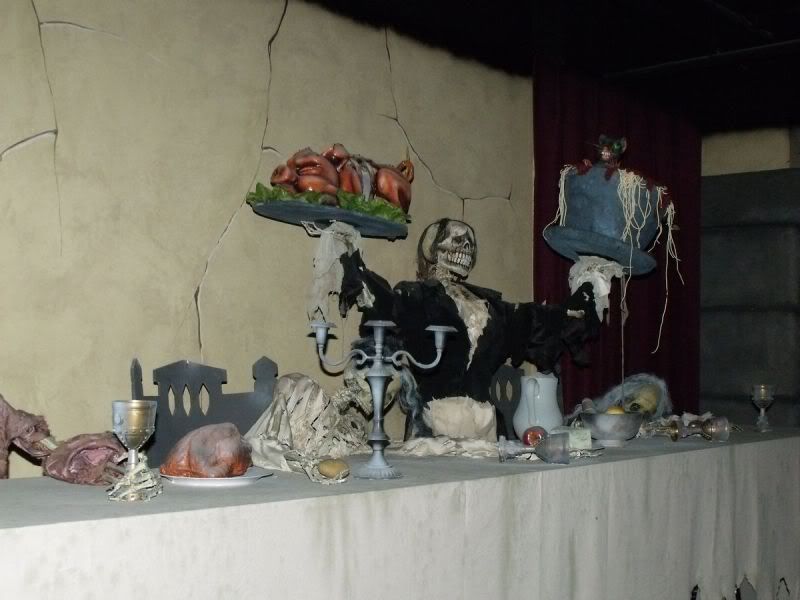 And that about wraps it up...thank you all for looking, hope this was enjoyed!