Greetings all.

Just got back from a nine day road trip through the desert Southwest with photos and a few stories covering a large area of the Navajo reservation with a few National Parks and Monuments in between. Being half Navajo I love the chance to get back to the Rez. On we go with me, my plus one Brett, and a few Sneetches.
Setting out on the road reaching Needles and the border around 8 in the morning. The temperature was already 98 degrees.

Here we're heading out of California.



Of course, if you've ever traveled in or out of Arizona on Interstate 40 you never forget the Golf ball house.







After reaching Flagstaff we headed north on Hwy 89 to our eventual destination Tuba City.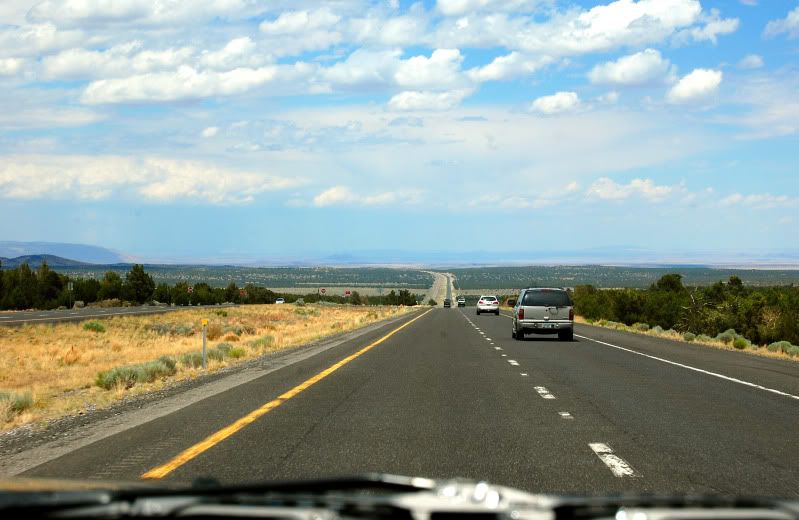 Before heading on to the Navajo reservation we stopped at a roadside motel for a quick leg stretch and a few pics.




I always forget how blue the sky is out there.







Before the turn off to Tuba City we encountered a roadside stand, one of many we would see on our trip.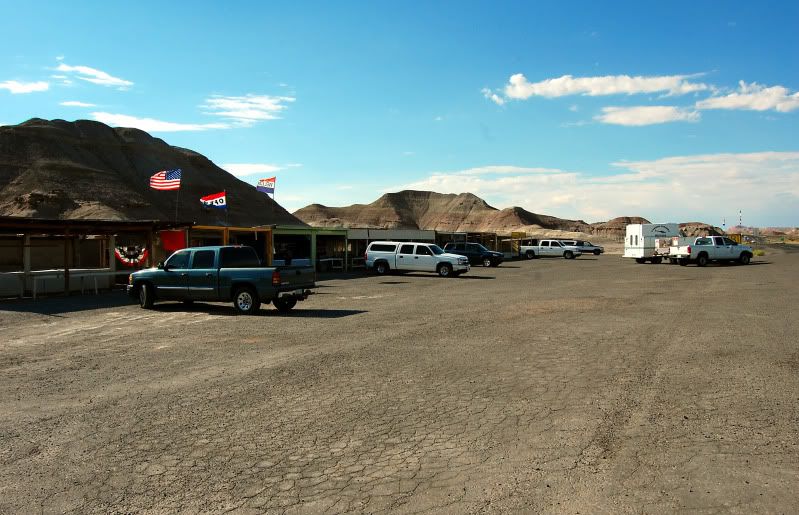 As we continued on to Tuba City on highway 160, the painted desert revealed its self.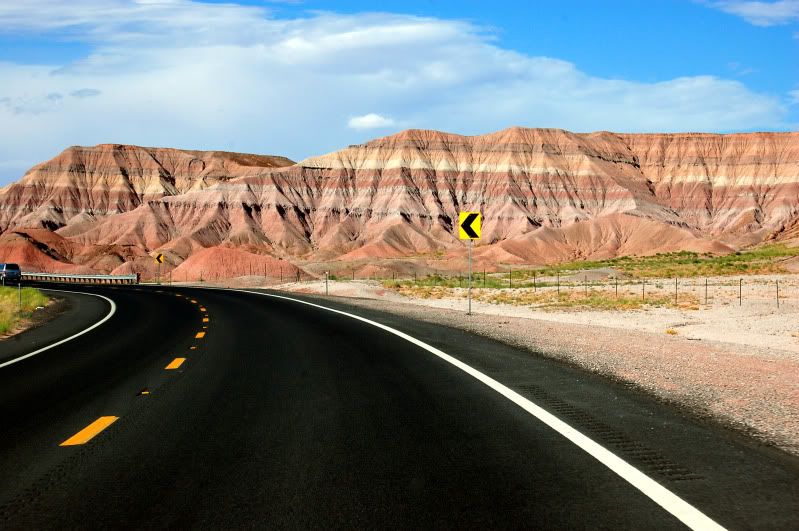 After getting settled in at our Hotel. We headed back down Hwy 160 to the dinosaur tracks that are located just outside of town.
There we encountered some locals who gave us a tour of the tracks.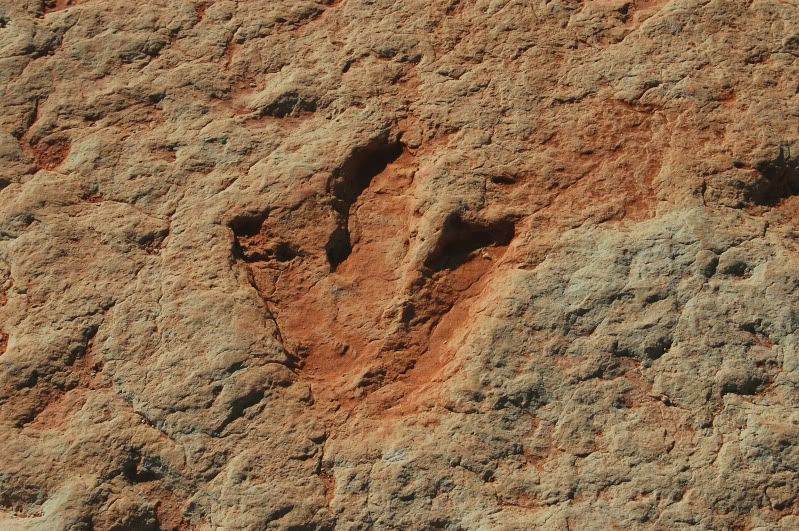 That does it for day one. Next up is Monument Valley, Mesa Verde, and points beyond.

Oh yes, and the Sneetches.