If you saw my report from last year, don't expect much. I think I only took half as many pictures and did way less. But hey, I think I dodged a bullet. It could have been ME who got stabbed with a pen!
So... I don't mean to crowd the scene because you already have a ton of other comic-con reports to look at but well... I had to start it some time!
I'm gonna be jumping around so, don't expect a chronology of what I did. Post #1 is all TRON LEGACY because this is what I was most excited for. But... I didn't do the panel. I couldn't get in. Soo... oh well.
Comic-Con celebrates the popular arts... but mostly Tron Legacy.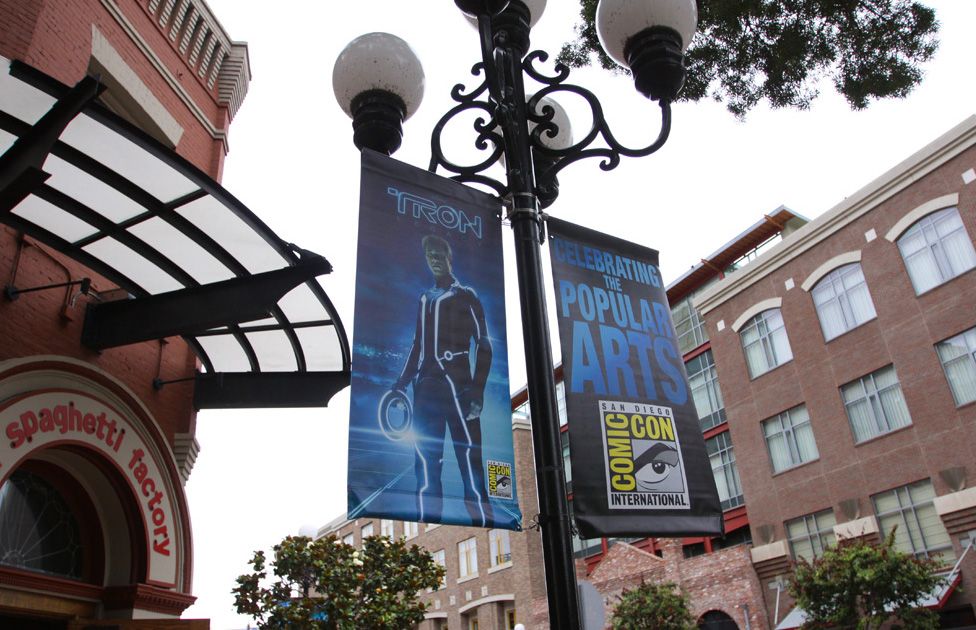 Two years ago, Disney made a huge splash at Comic-Con with the debut of their visual effects trailer for TRON LEGACY. In 2009, Flynn's Arcade was erected in an empty building in San Diego where fans were lead on a viral scavenger hunt in attempts to gain access. Disney has brought back Flynn's once again, but made a few adjustments to the experience. But first, you need one of these:
Disney dubbed the event "Comitron" and these tickets are free if you know where to look or when to wait.
Helping hands pass out keepsakes in the form of a TRON coin purse with arcade tokens inside.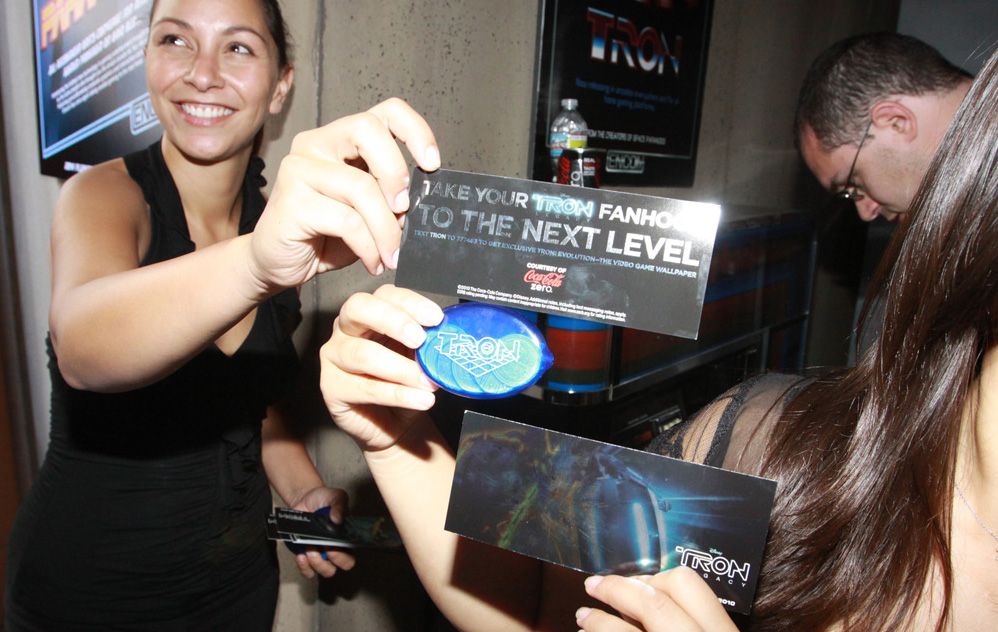 Within the walls of Flynn's, you can play arcades from yesteryear...
Or try your hand at the latest...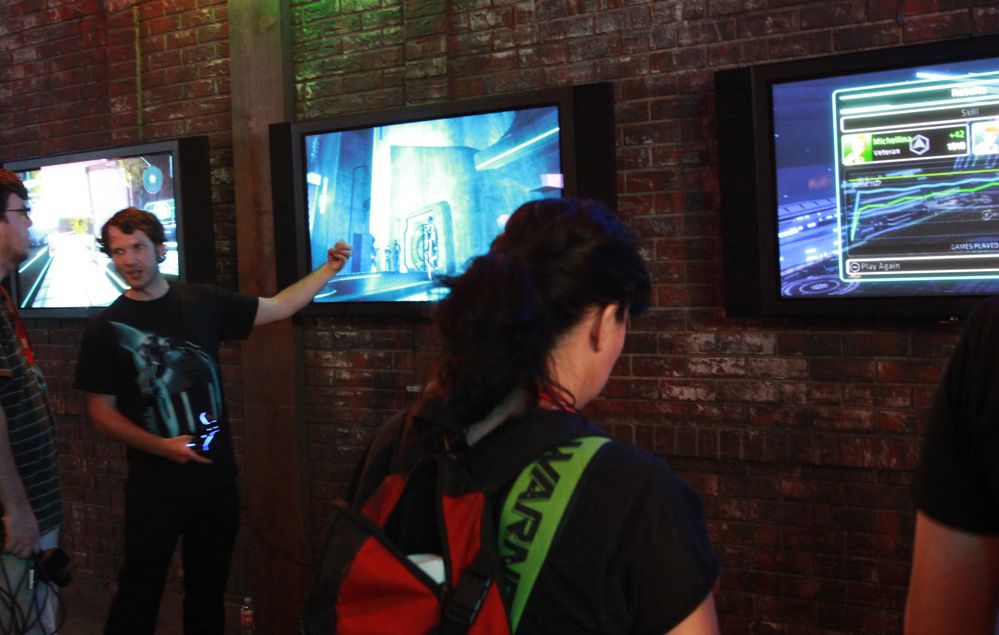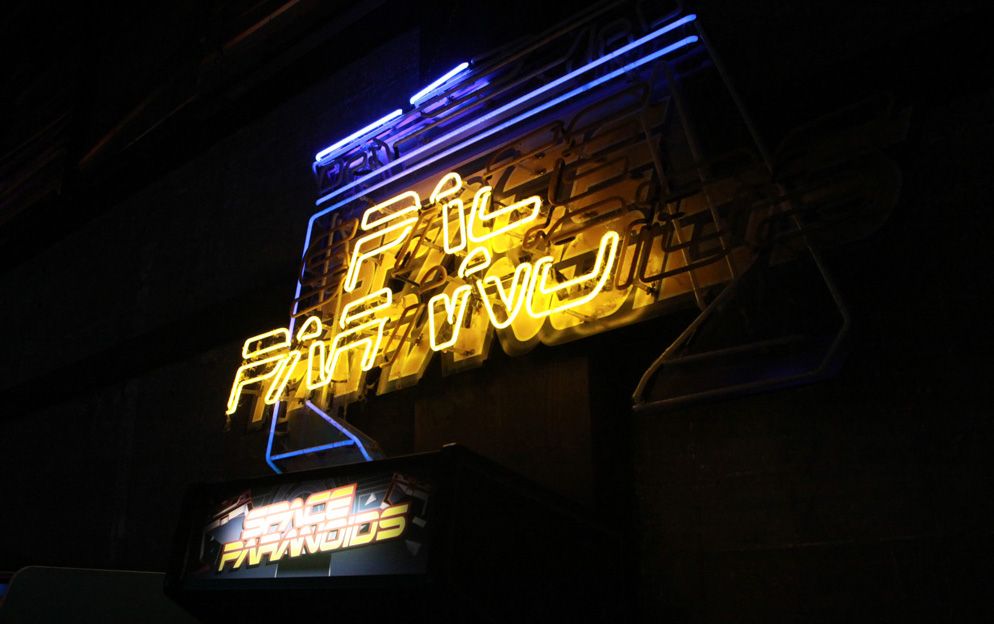 A new digital touch screen Coke machine offered guests free samples of Coca-Cola Zero.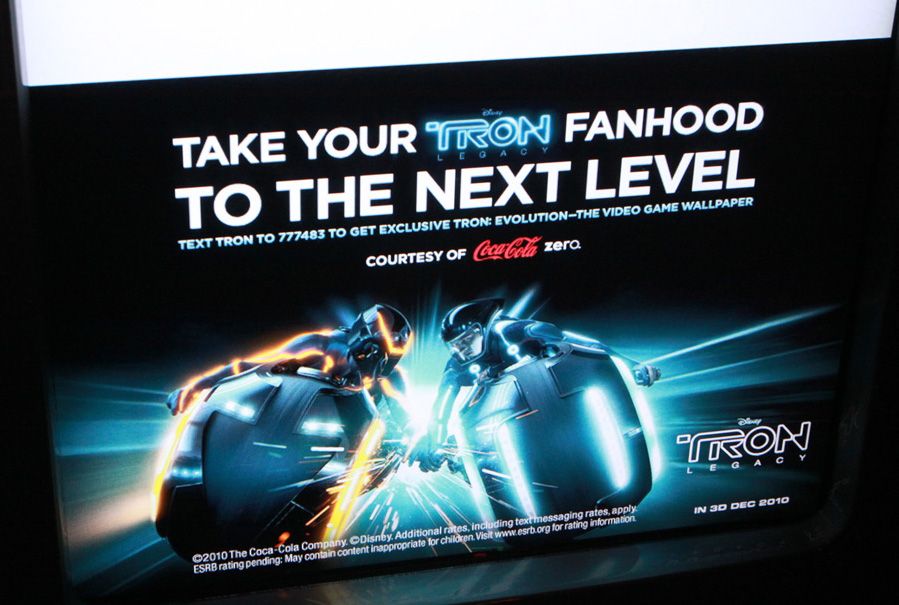 When you've had your share of video games, you enter the back portal into another location.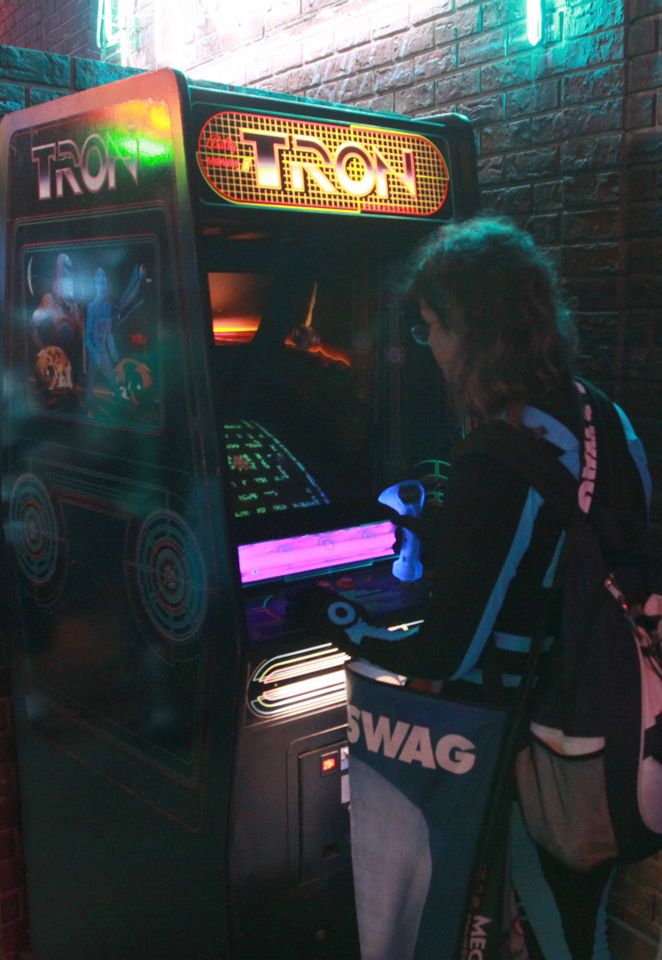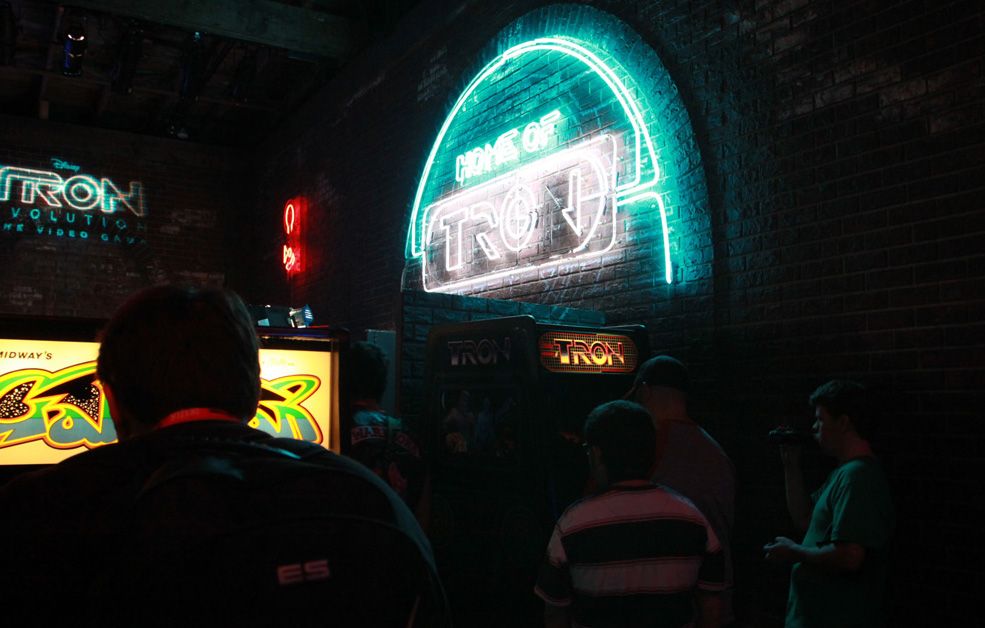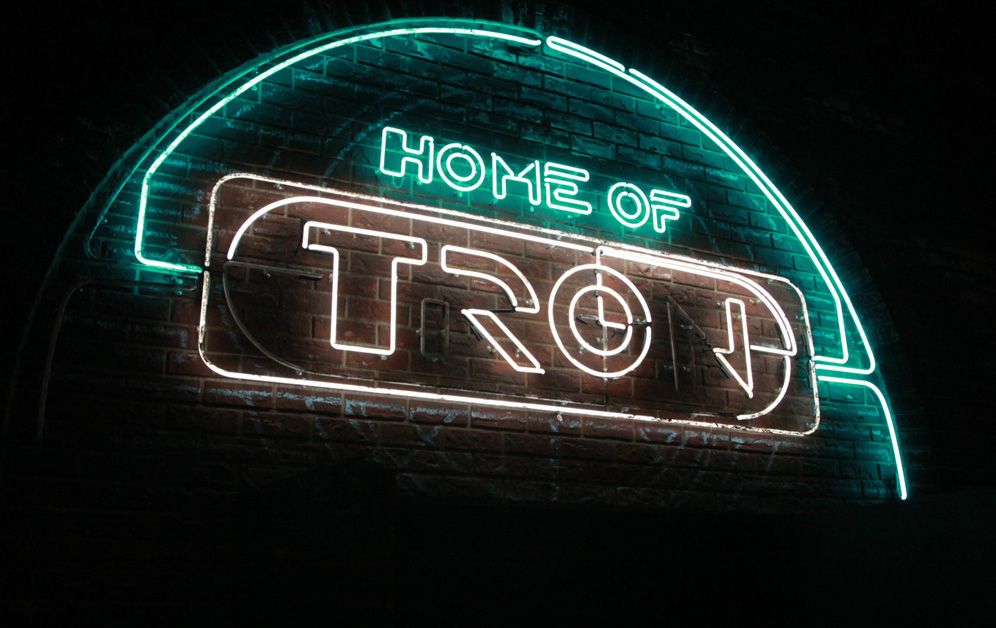 Here you wait, while you examine Flynn's office.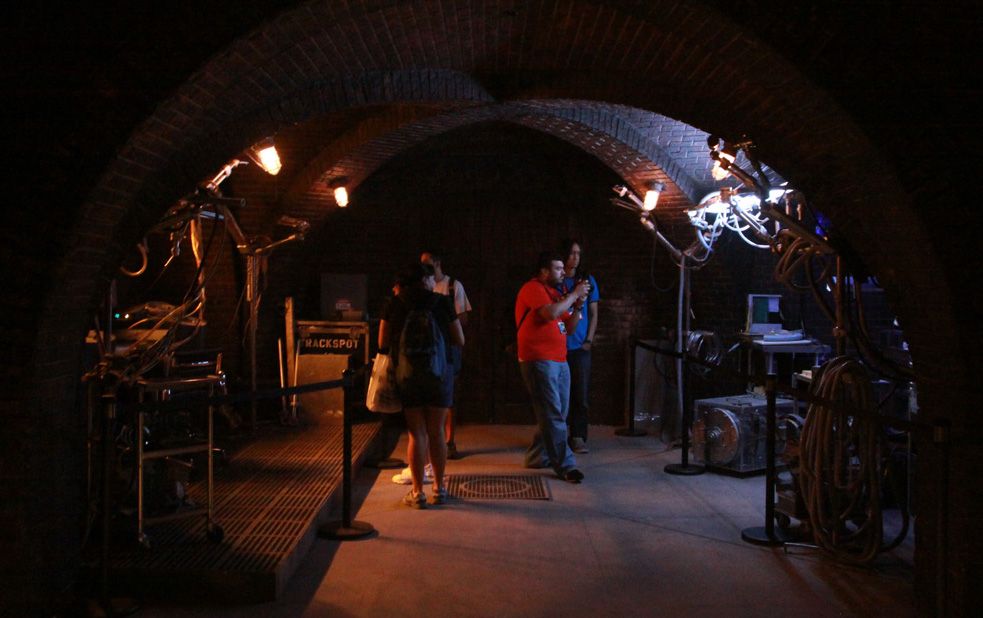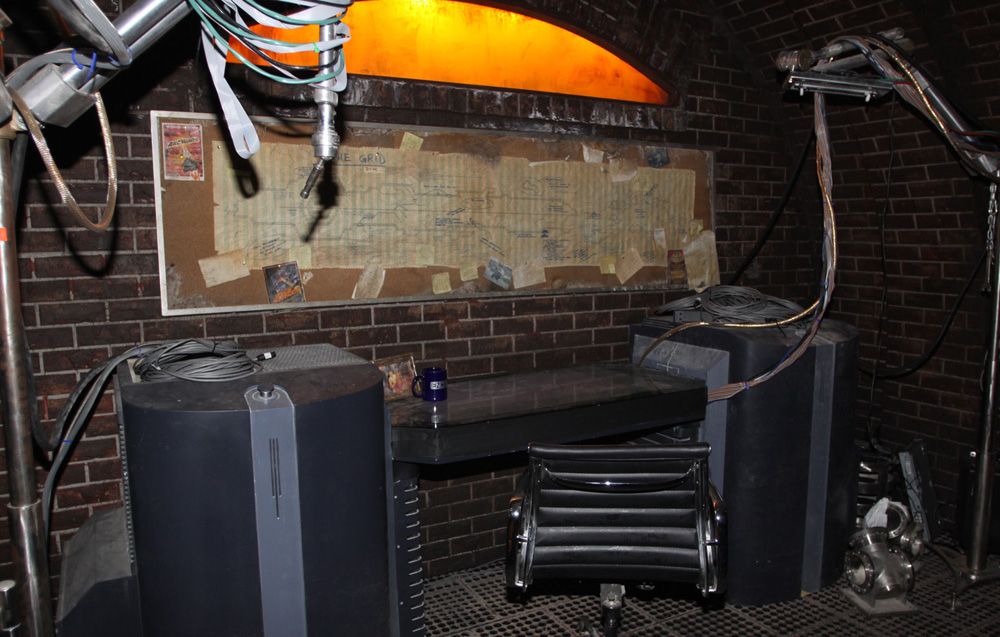 Of course things go awry when you get zapped into the computer...
The doors open and you proceed down a lit hall that simulates the laser beam.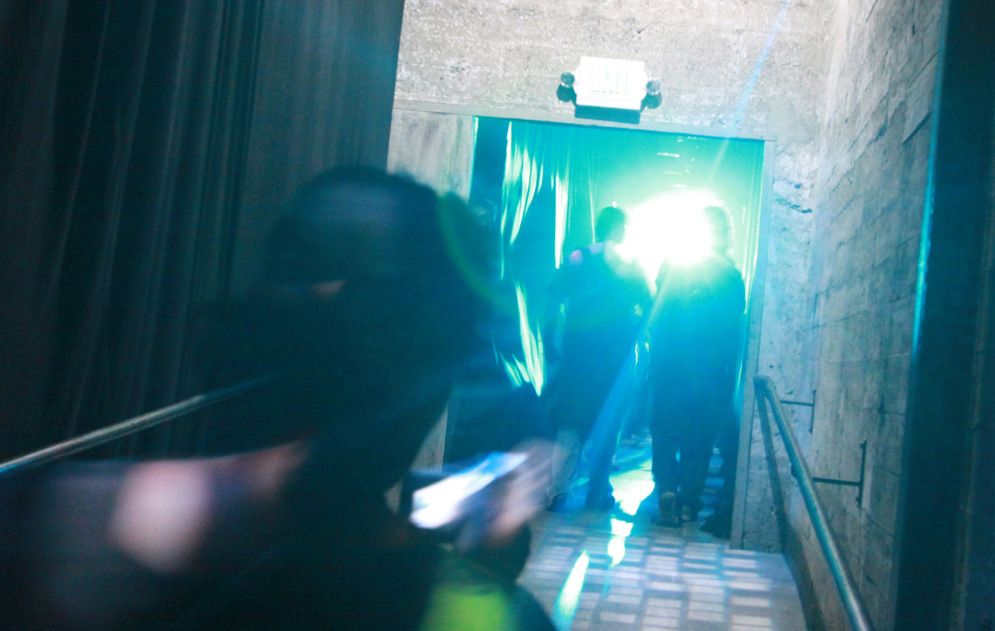 There's a light at the end of this tunnel but what will it be? Last year, the model of the lightcycle was enough to impress fans.
This year they've really outdone themselves. You're now standing in a recreation of a bar from the film TRON LEGACY.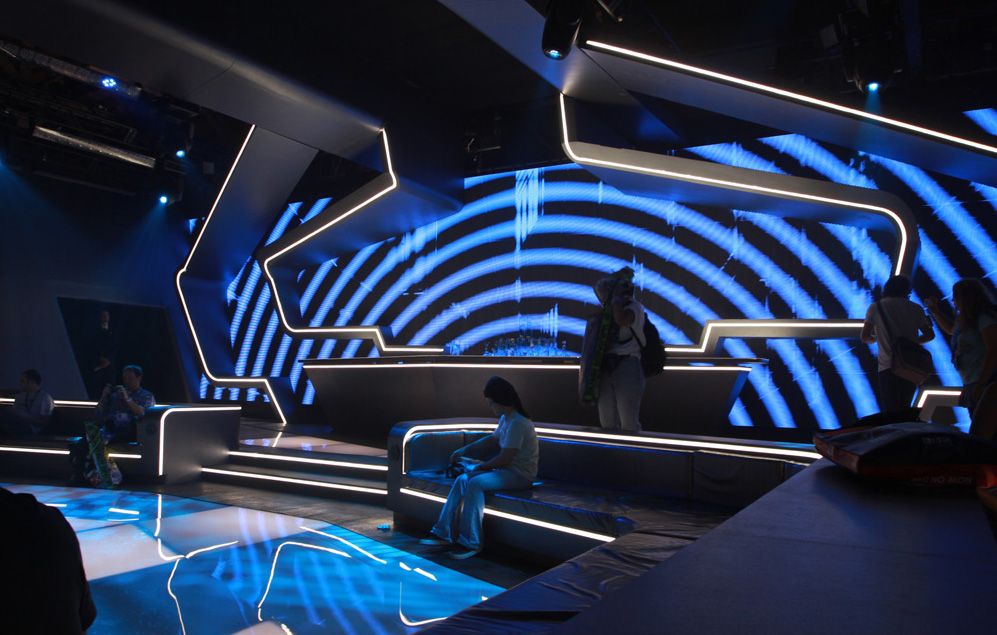 There's no booze here (there was during the Myspace party Friday night) but you can still get more Coca-Cola Zero if you're thirsty.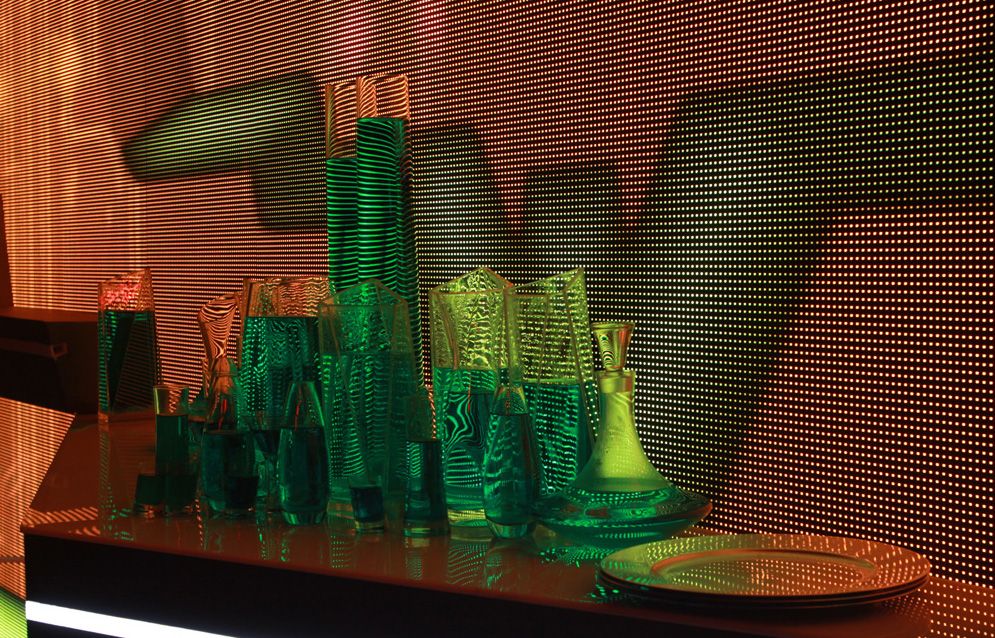 Patterns play on the large screen and on occasion you can see the latest Tron Legacy trailer.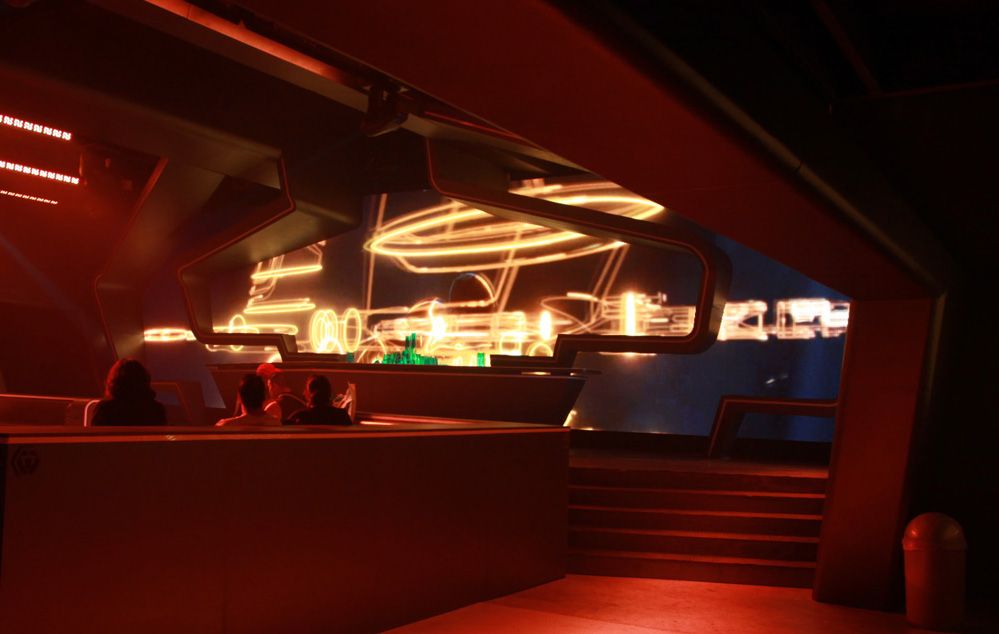 On the left of the bar, you can find a mannequin with the Tron outfit on display.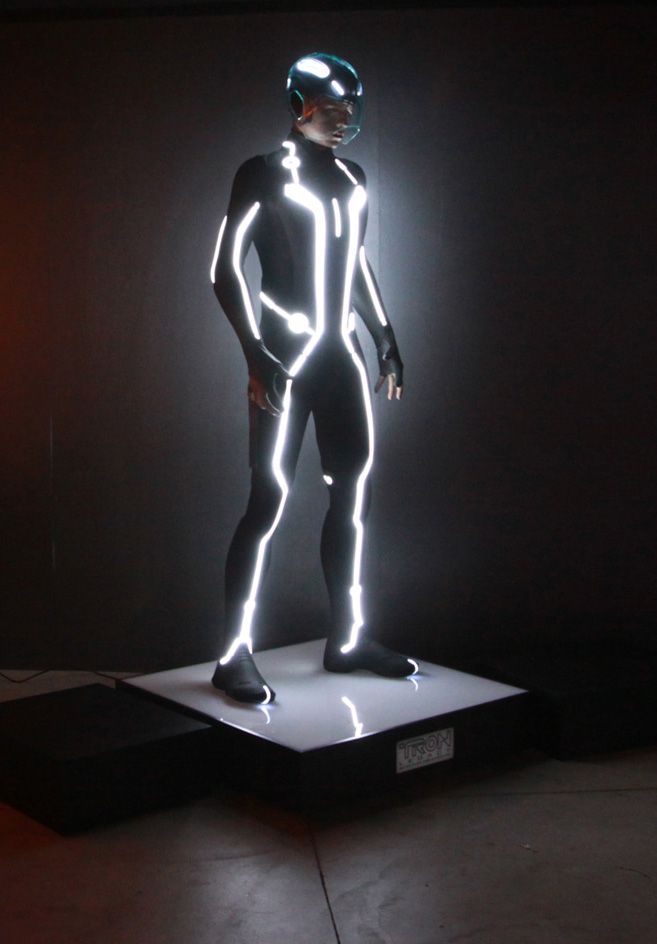 On the right, you can preview the upcoming merchandise and try out the new headphones.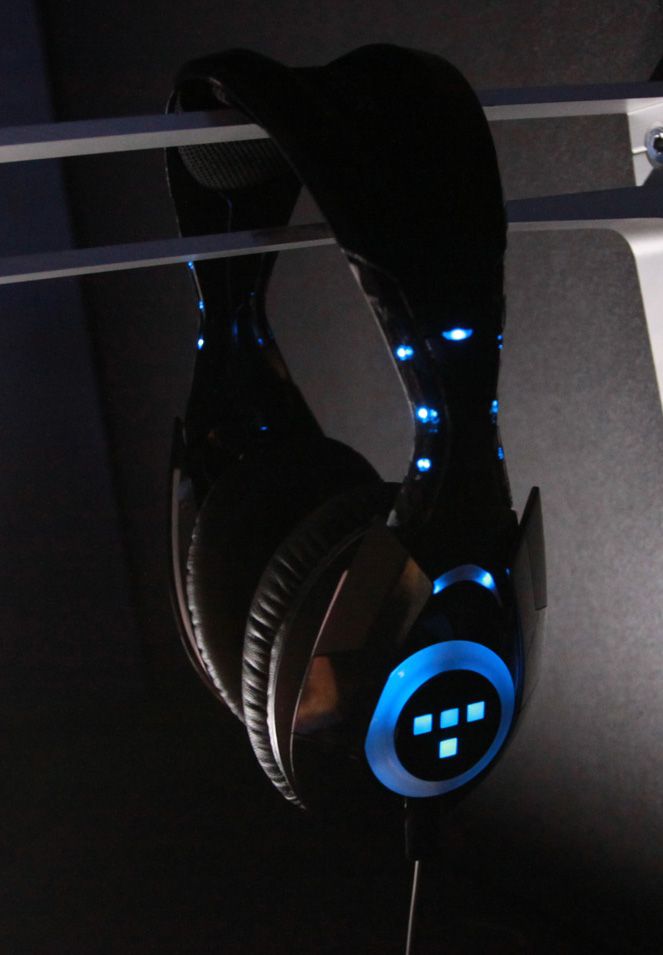 iPhone Dock
Oakleys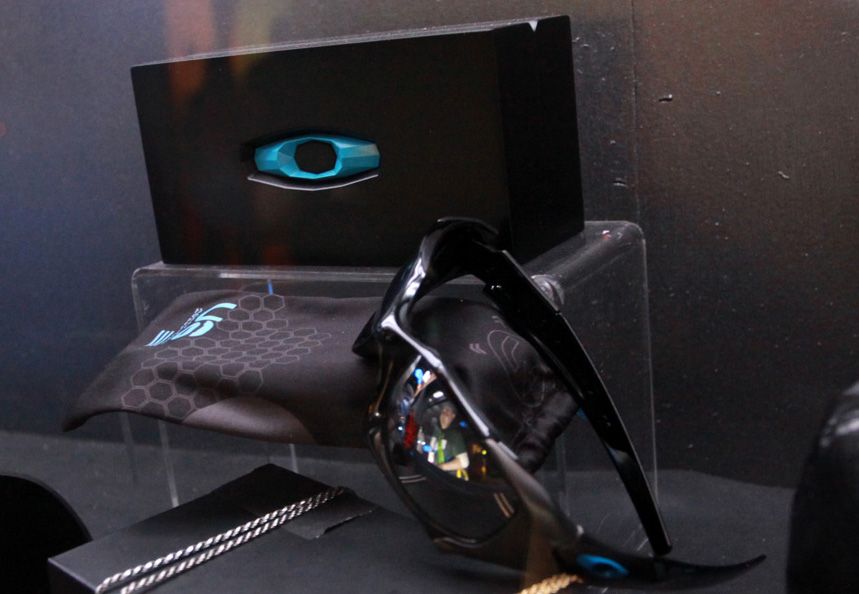 Belt Buckle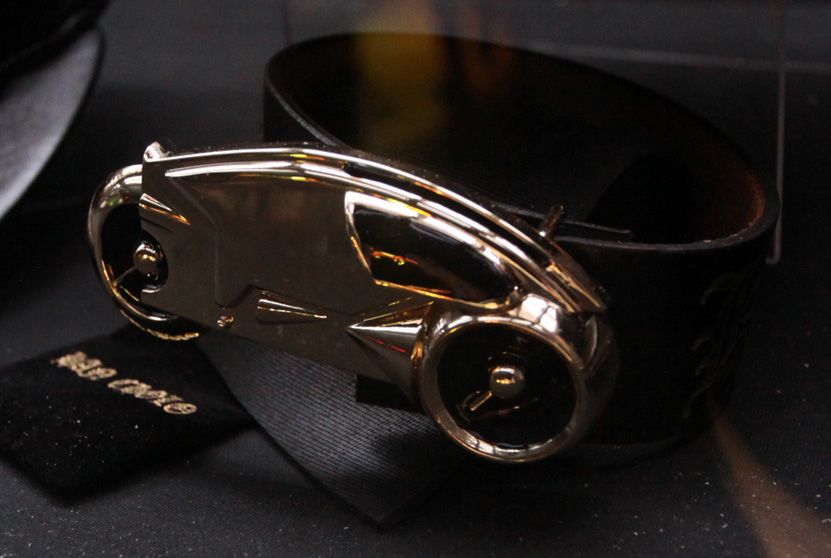 Hats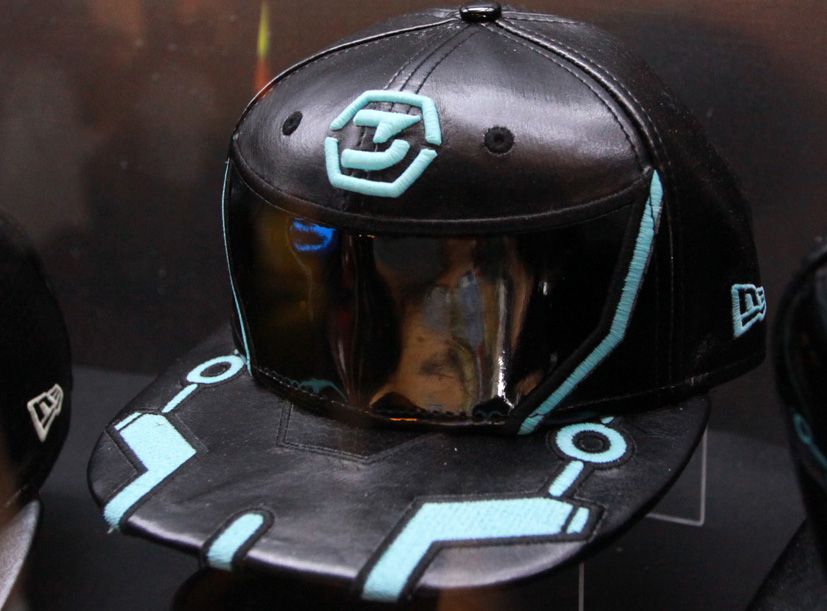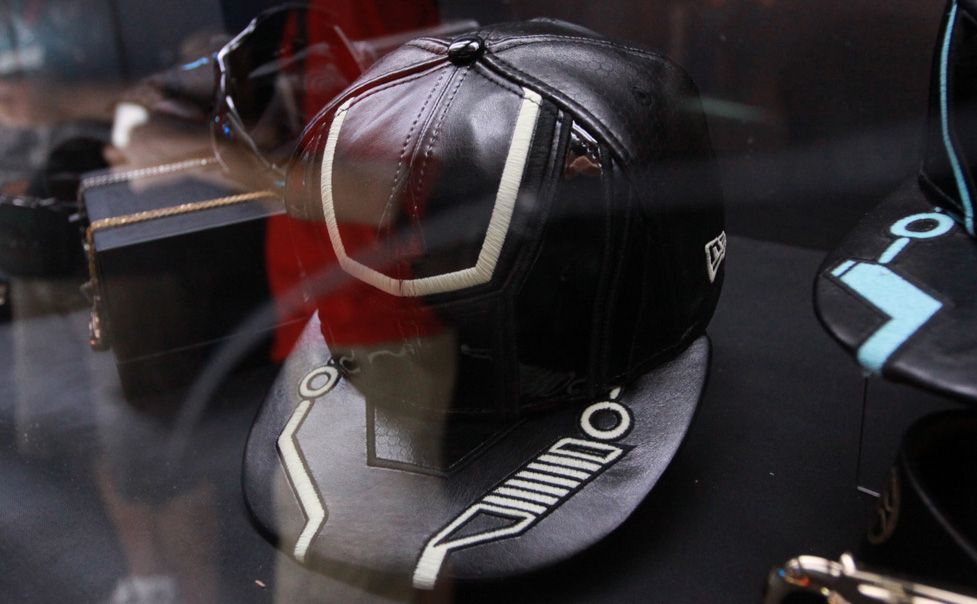 Light up Adidas are coming this December.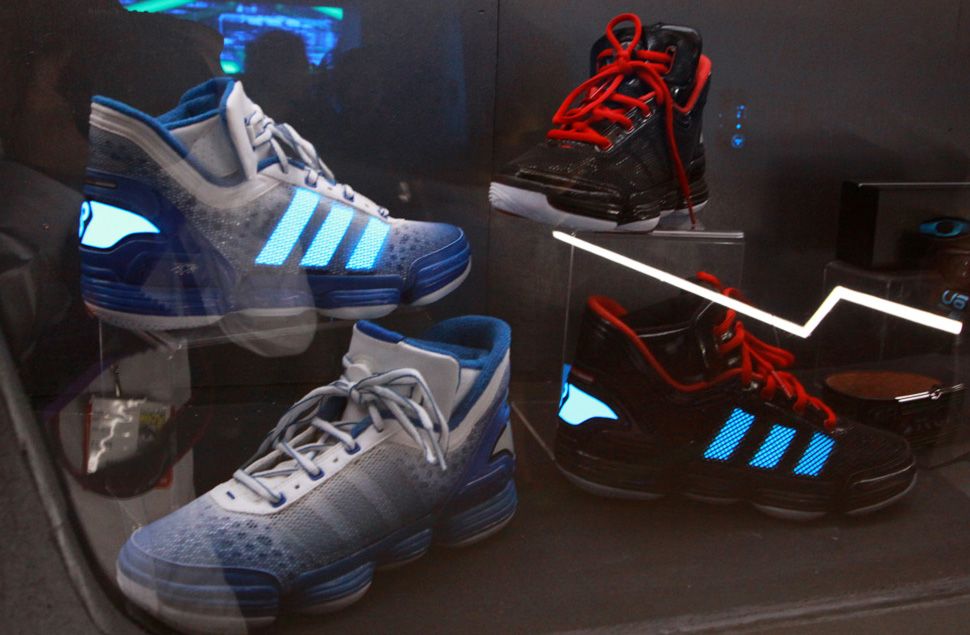 And of course, there's going to be a full line of toys by Spinmasters. They have the license to the classic TRON as well but may not get to that if this collection does poorly.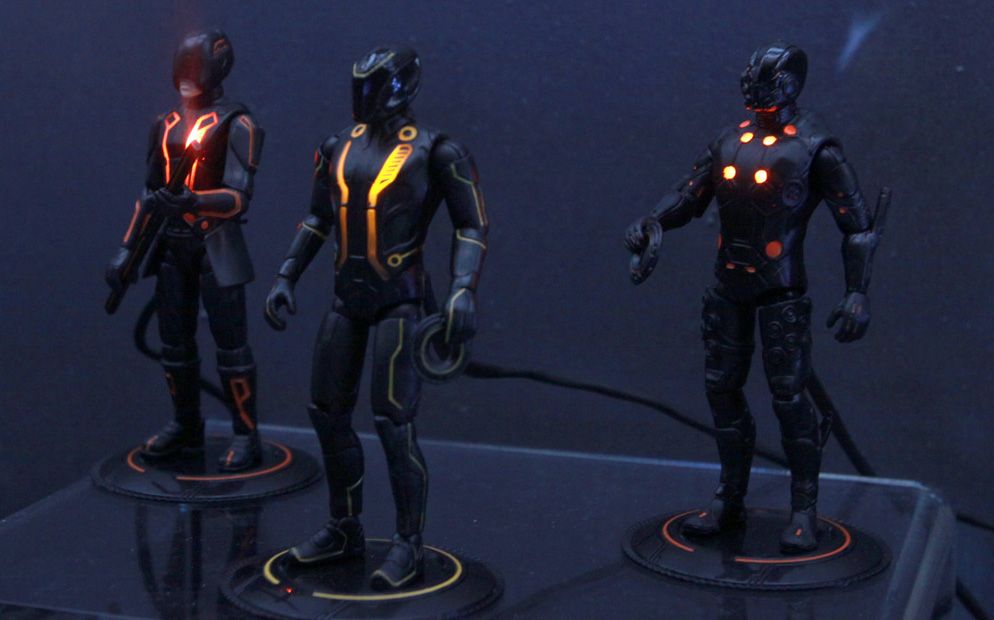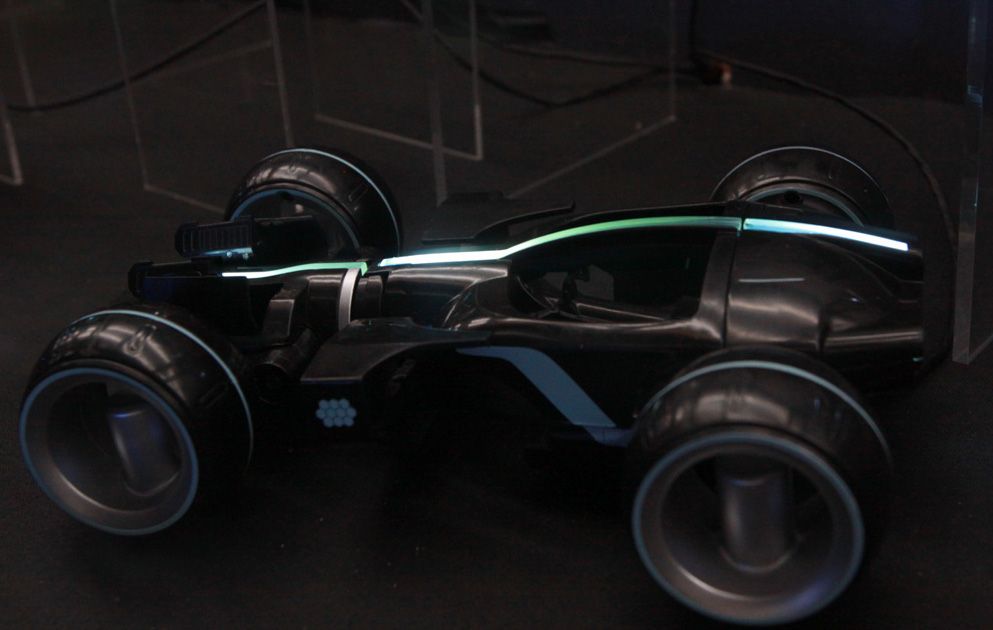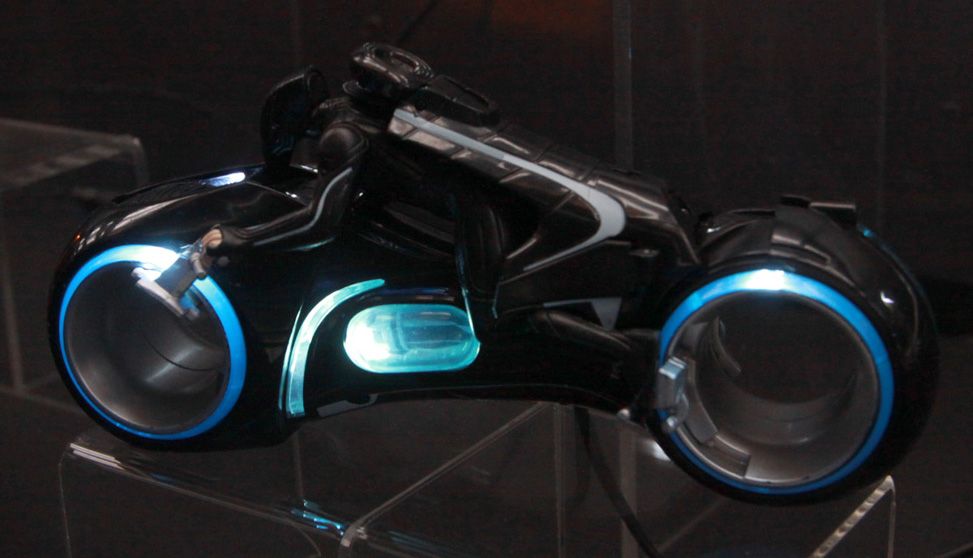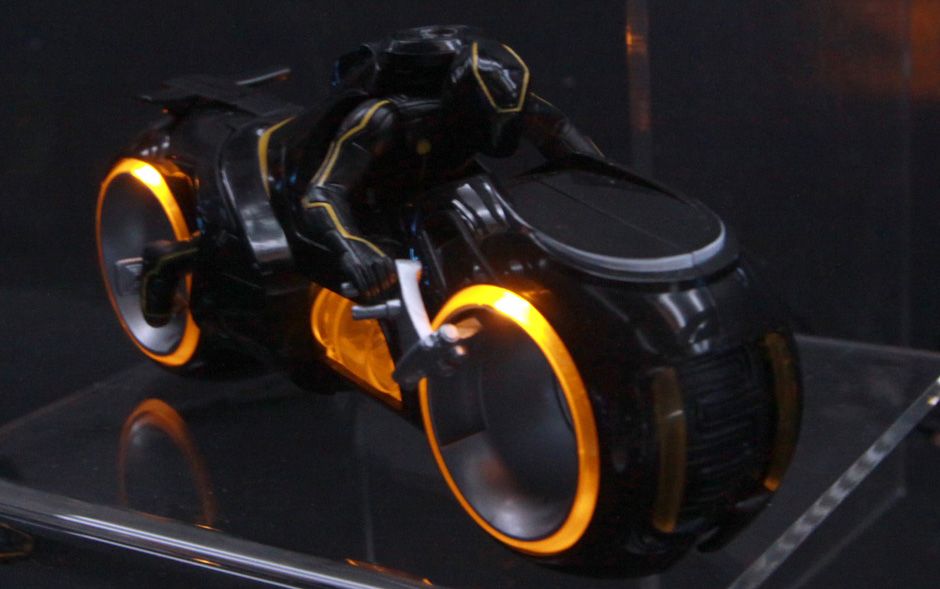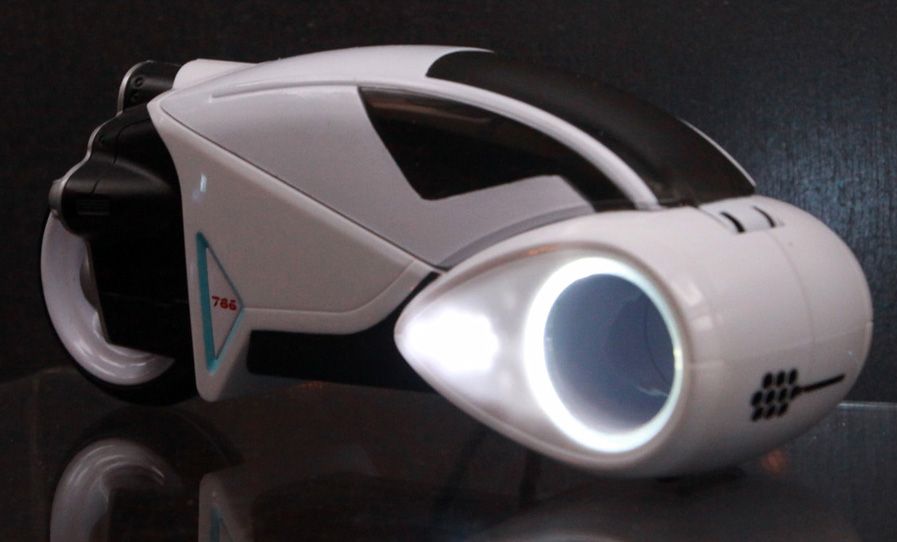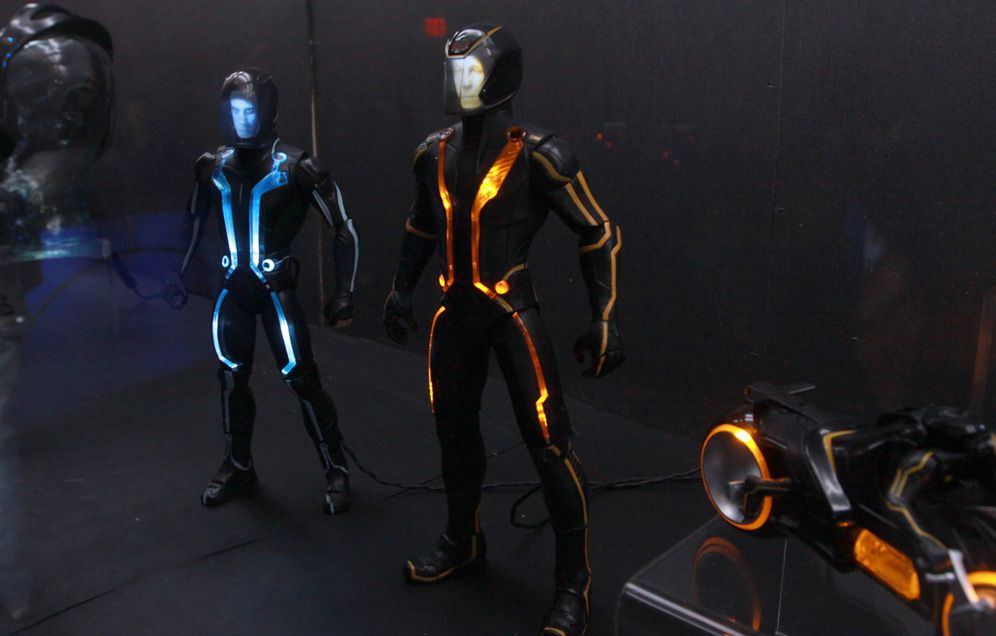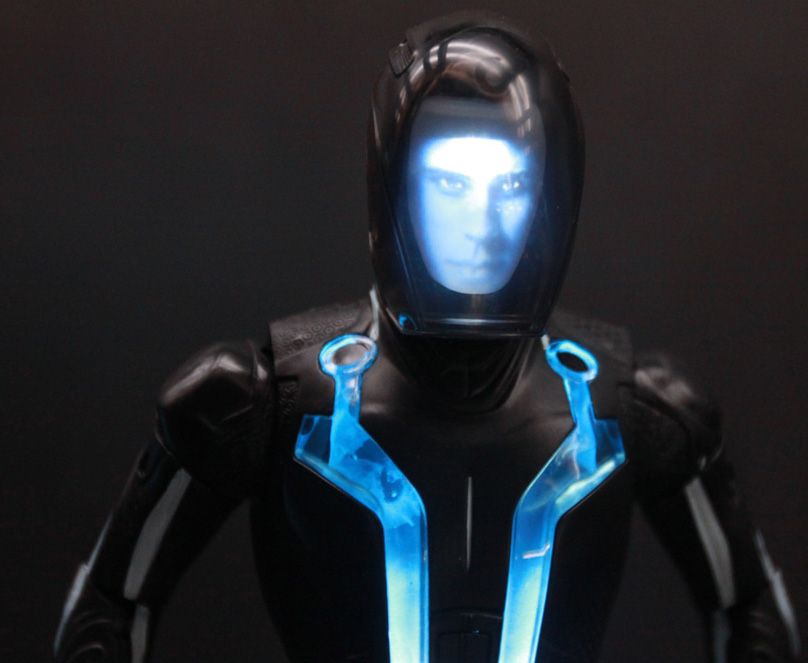 Need another Wiimote control? I know I will.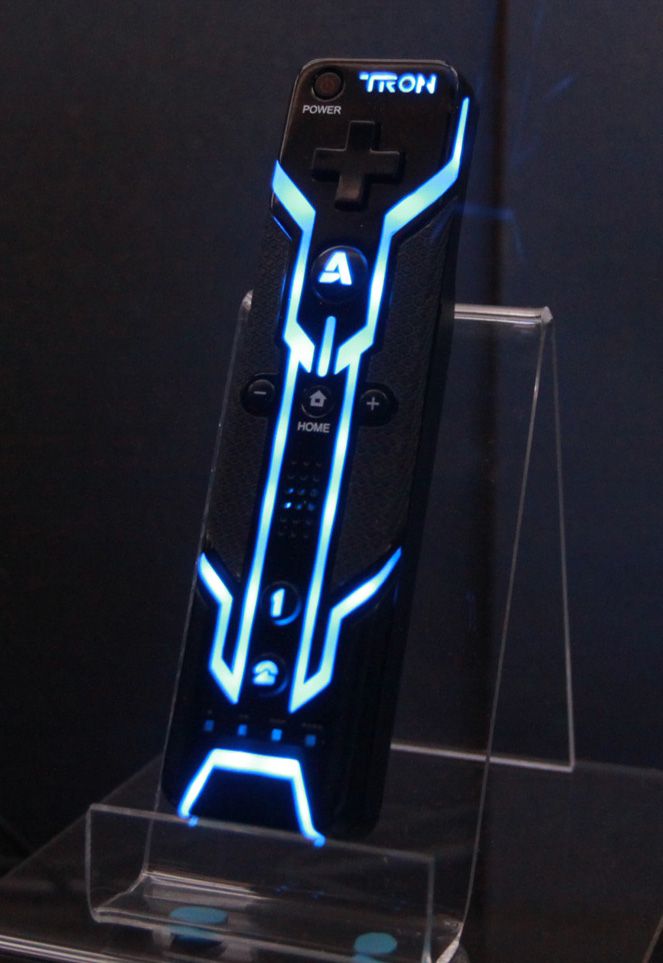 The TRON LEGACY experience continues on the Exhibition Floor with an exclusive Light Cycle limited to 3000 ($5) and a Vintage figure limited to 1,500 for ($40).
These outfits will be made available and they really light up!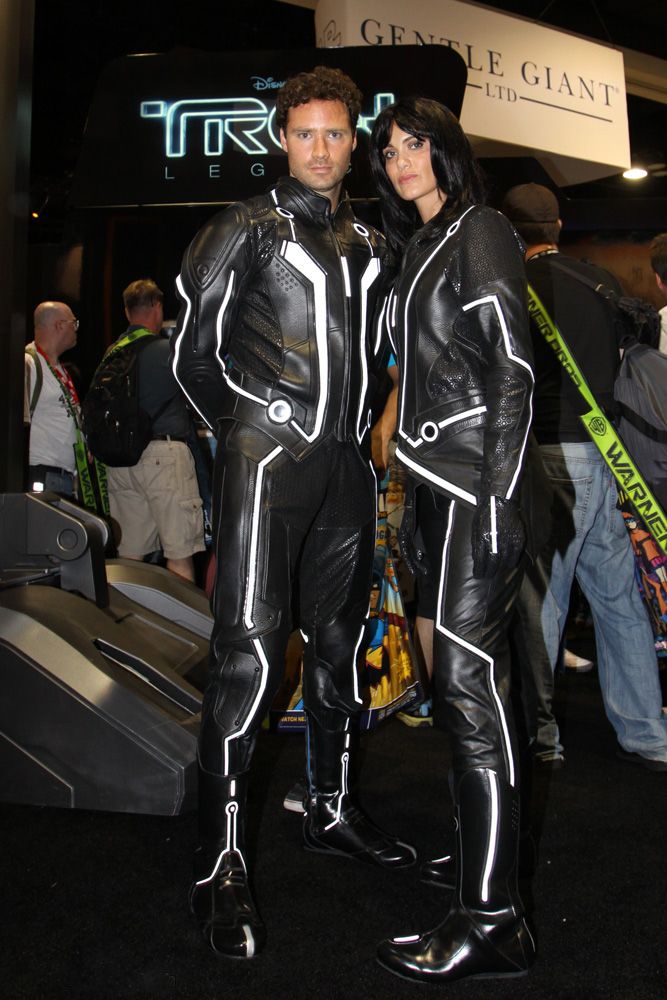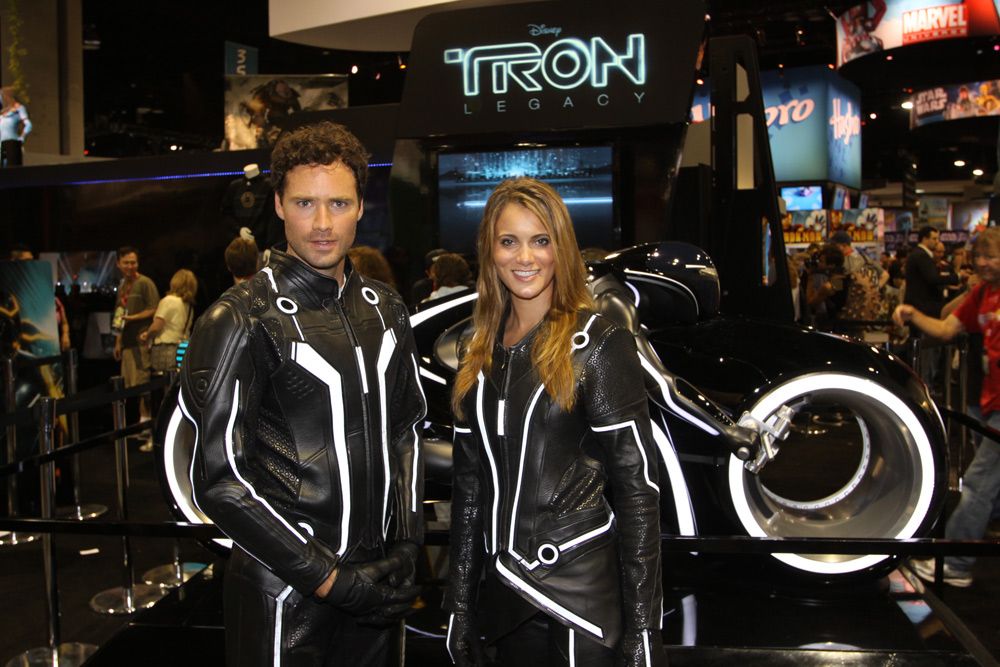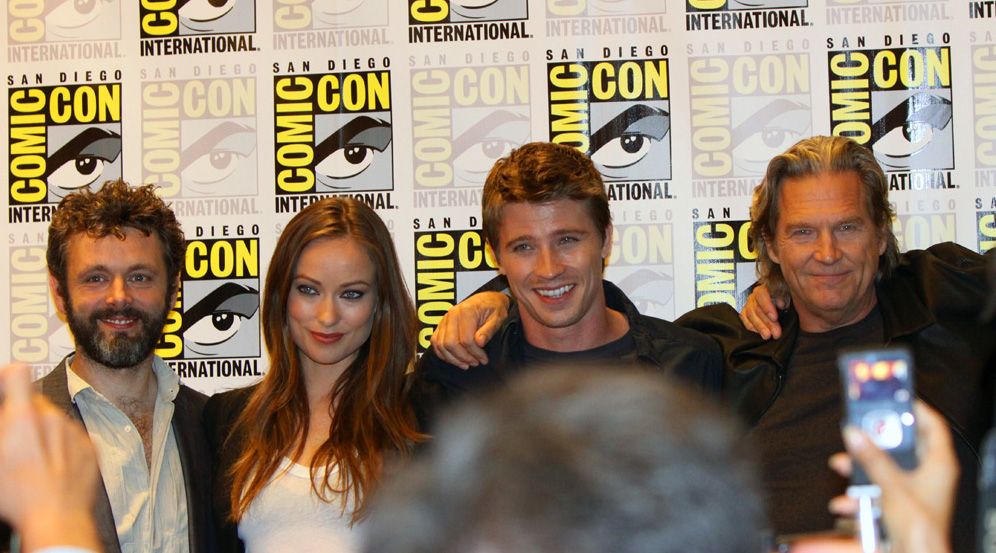 December 17th can't come soon enough and Comic-Con either helped the wait or made it that much harder.
More to come. Like when I feel like it.