With the park visitor community still having a LVL 50+ orgasm over freakin' Harry Potter Land. And in the wake of Blackstone Group kissing cousins,Busch Tampa and Sea World, announcing their 2011 expansions and roller coaster additions. And the family-favorite prize whore LegoLand opening shop in the approaching future!
Could an out of the blue Thrill outlet just pop up in the mayhem of Orlando!?
.........that is a sad yes.
From wftv.com


The plan is still in very early stages, and it will be weeks before a proposed plan reaches Orlando Mayor Buddy Dyer and the city commissioners. The group would buy land currently up for sale in a wooded area near Festival Bay Mall and the Prime Outlets, and fill it with tall roller coasters and other attractions. The park would sit on 70 acres of land.



WFTV learned the developers of the Orlando Thrill Park are interested in building roller coasters so tall, they would require approval from the Federal Aviation Administration (FAA).



Developers also plan to conduct a noise study in the area.
It is keen to know the investor,
Baker Leisure
was overseer of the last days of the late Cypress Gardens as well as creator of the monster we came to loathe as Freestyle Music Park.
Also a concept from Orlando Sentinel depicting one of the park vertigo-inducing tenants: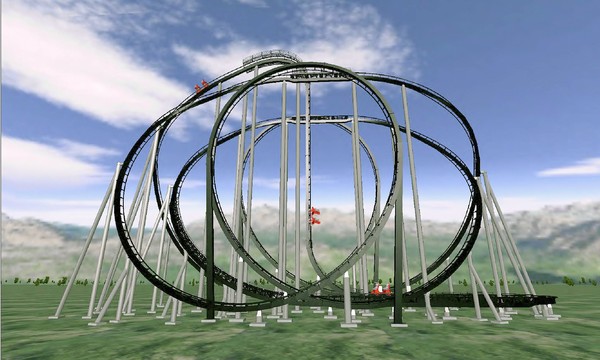 what is that? a roller coaster?? i can't tell.
any thoughts?