I'm on vacation from work this week, so I decided to take Wonderpup to Busch Gardens today since we hadn't been to the park yet this year. I wanted to check out the new Australian area, Walkabout Way and peek in on the progress of the new Cheetah Hunt coaster that's being built. I also signed up for the coaster insider tour, which I heard was really neat (and only costs $20).
Yay we're here!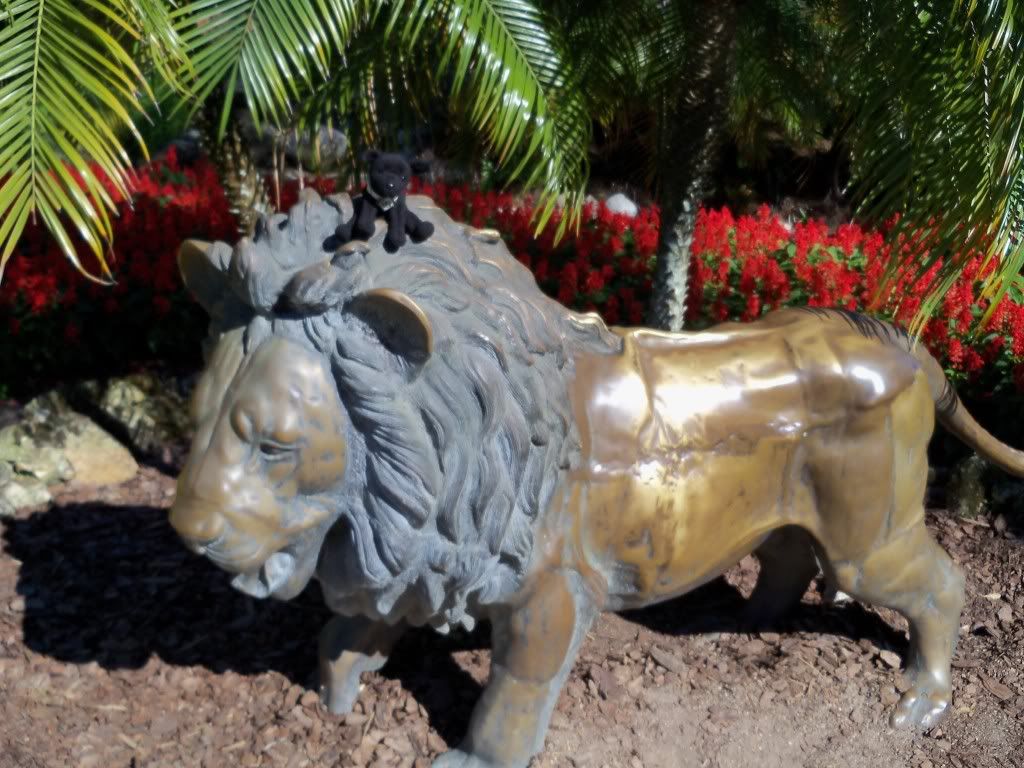 First up... Walkabout Way!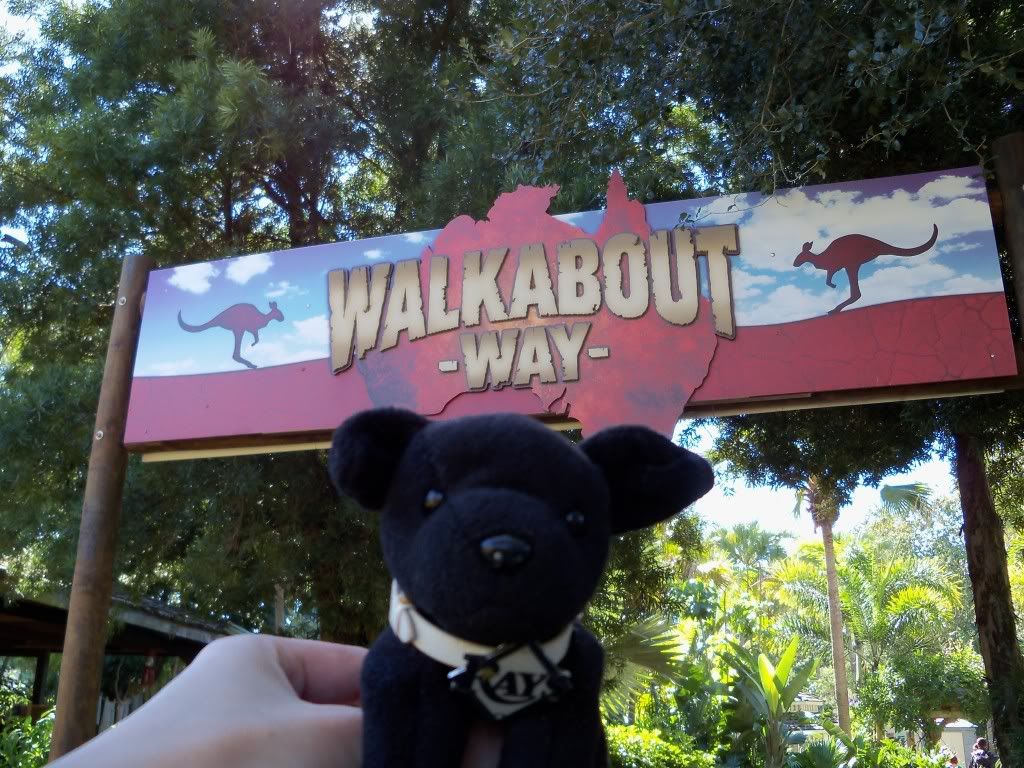 Kangaroos ahead!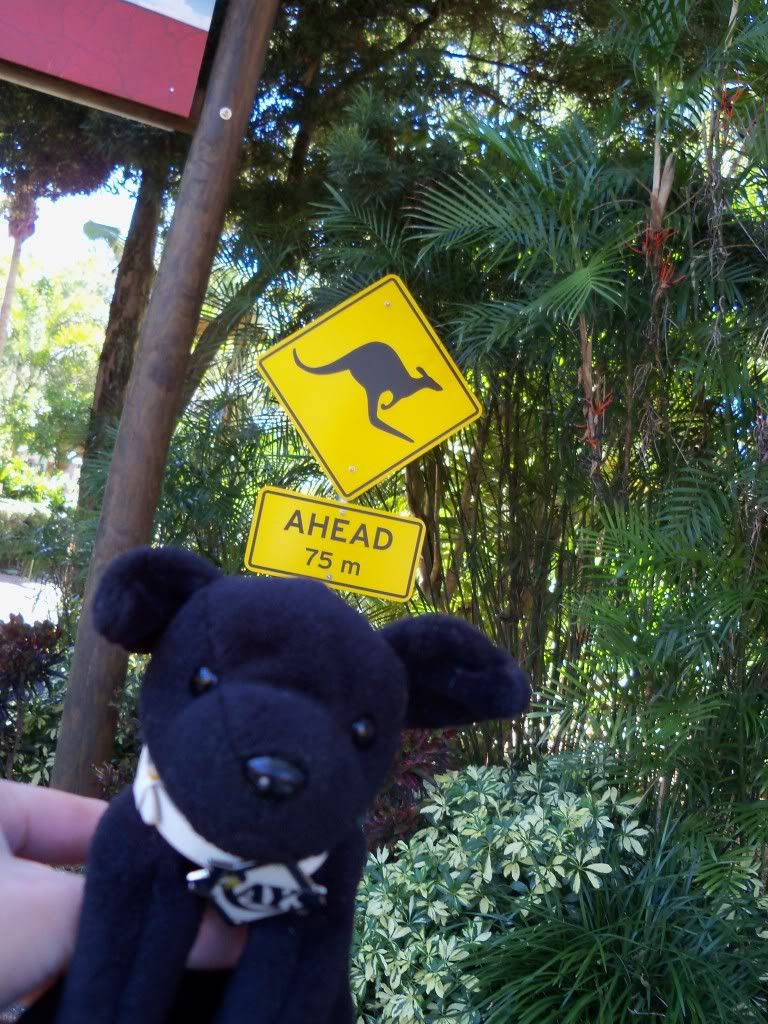 You can hand feed and pet the kangaroos and wallabies in the exhibit.
Kangaroo!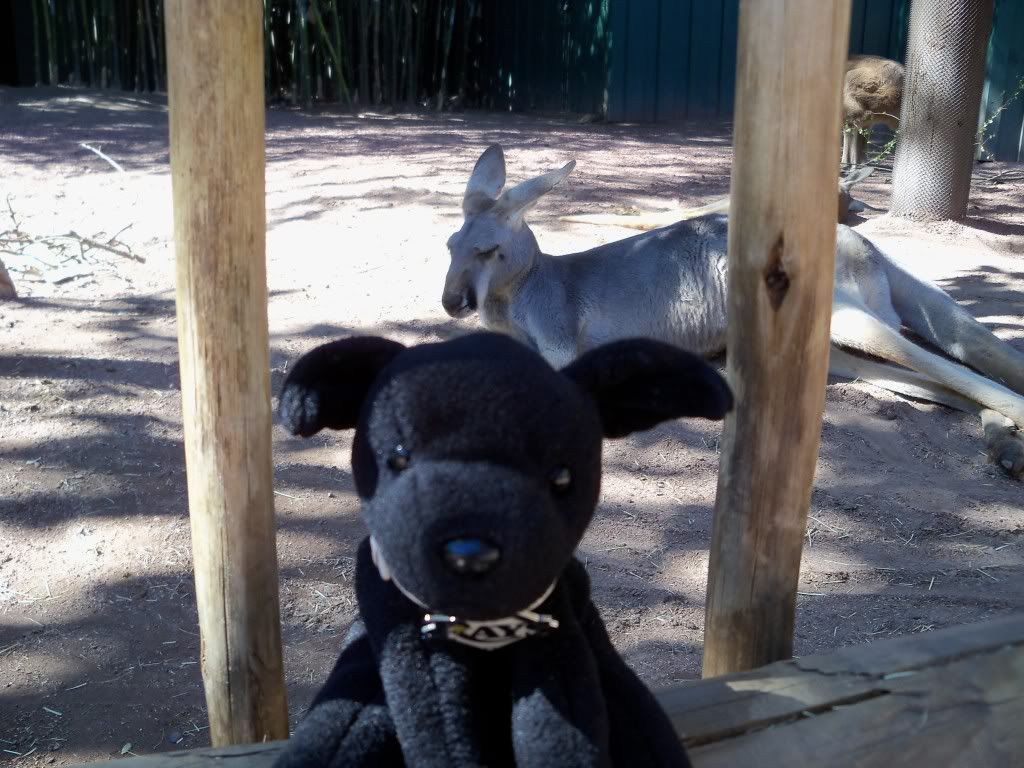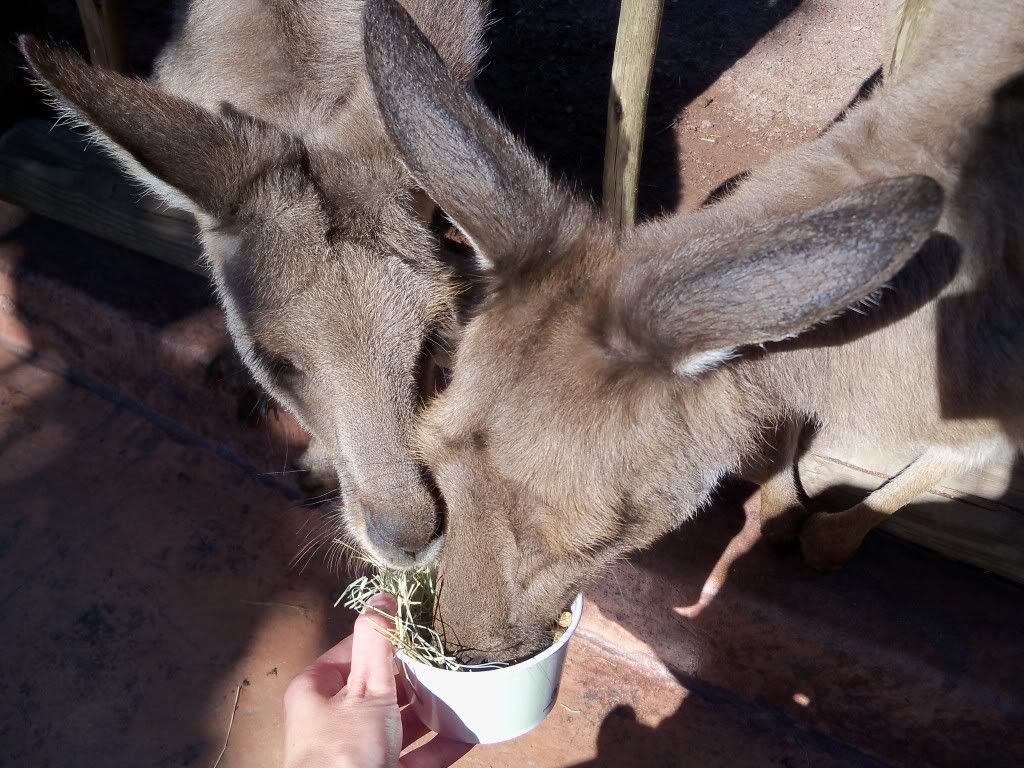 Wallaby!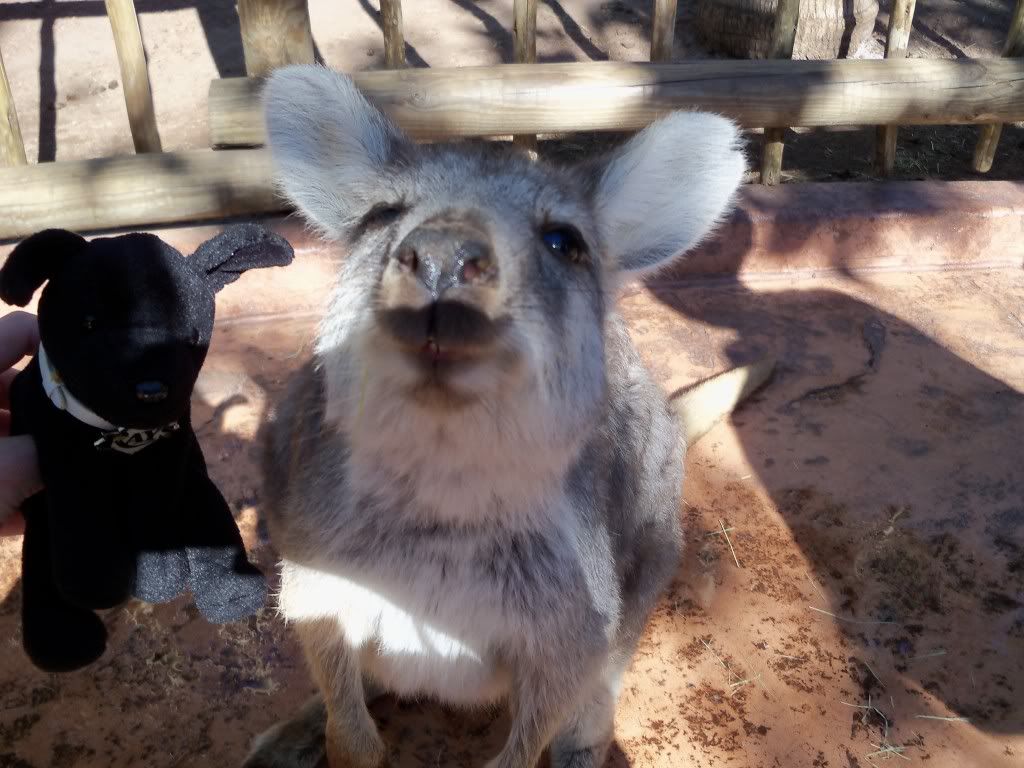 Wallabies are cool (and Wonderpup approved)!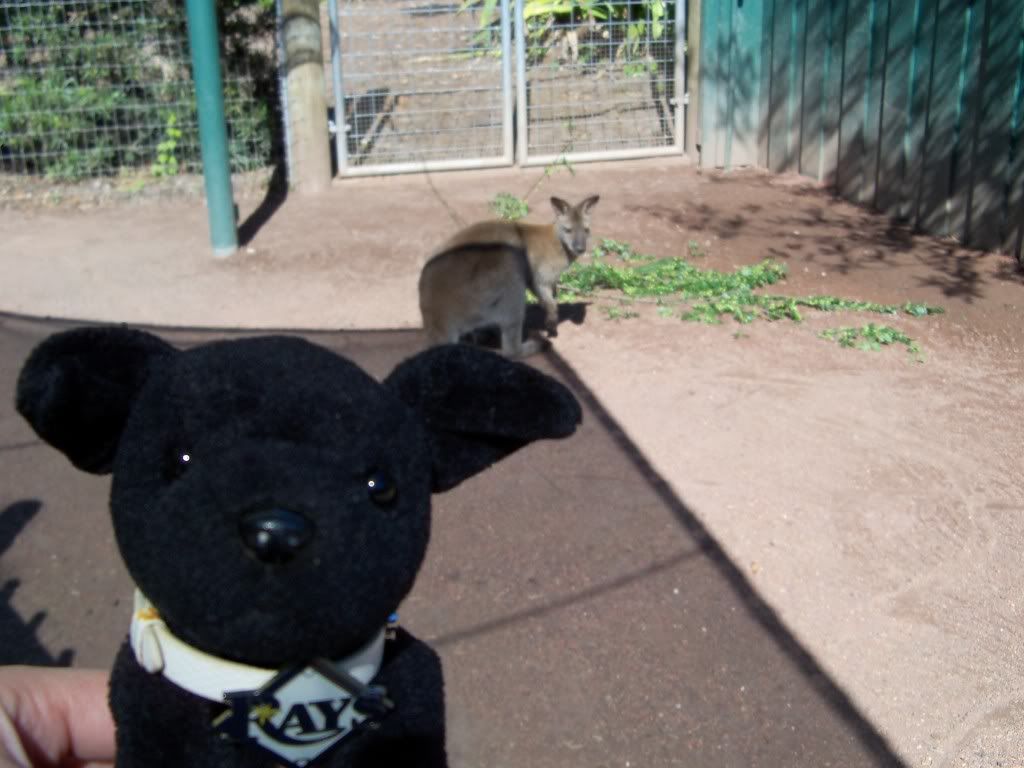 I haz a sexy!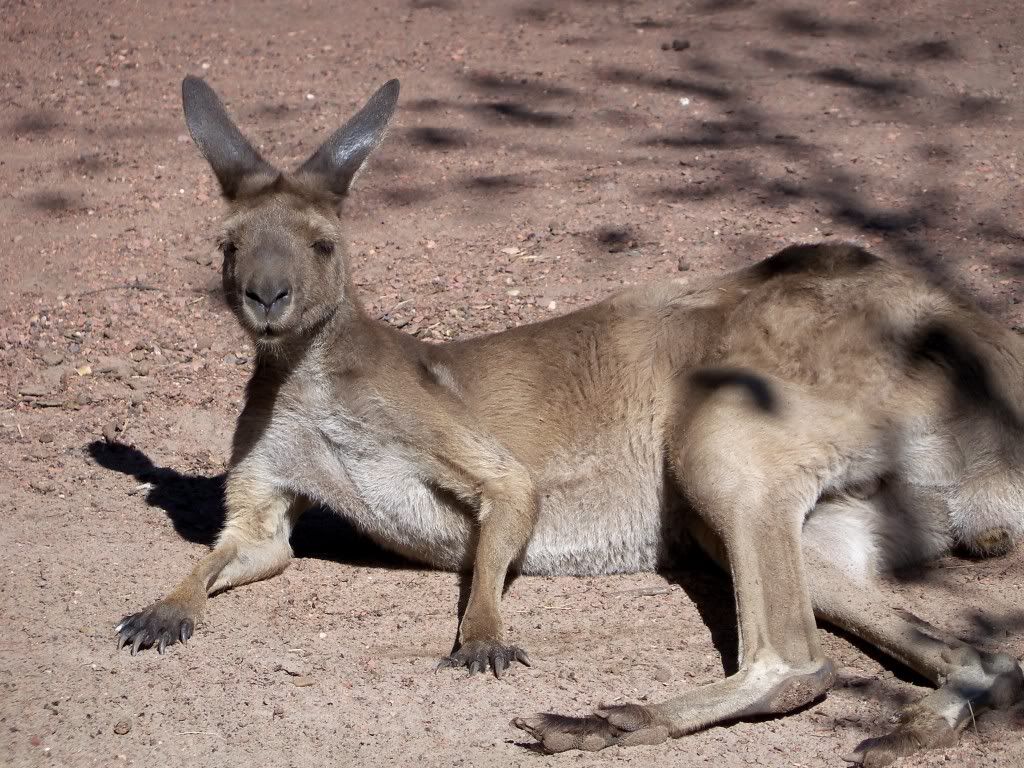 G'Day!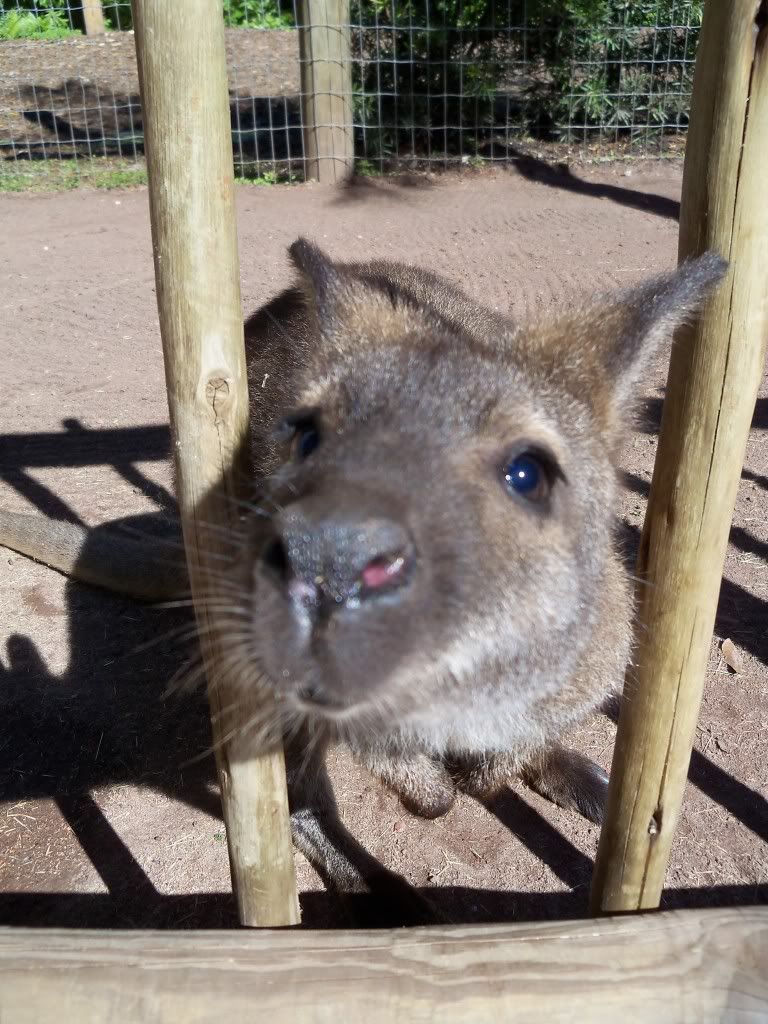 Albino Wallaby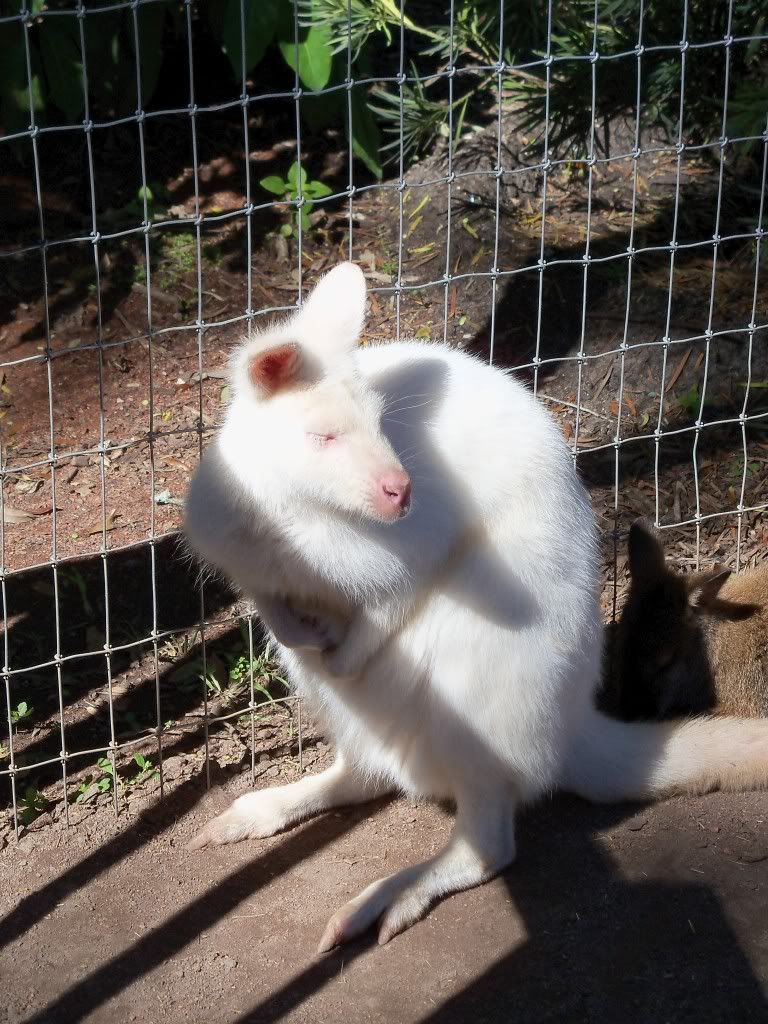 This little guy wanted the big carrot piece in the food cup I had ($5 for a cup of food... and totally worth it), so I fished it out and handed it to him, which he immediately proceeded to nom on.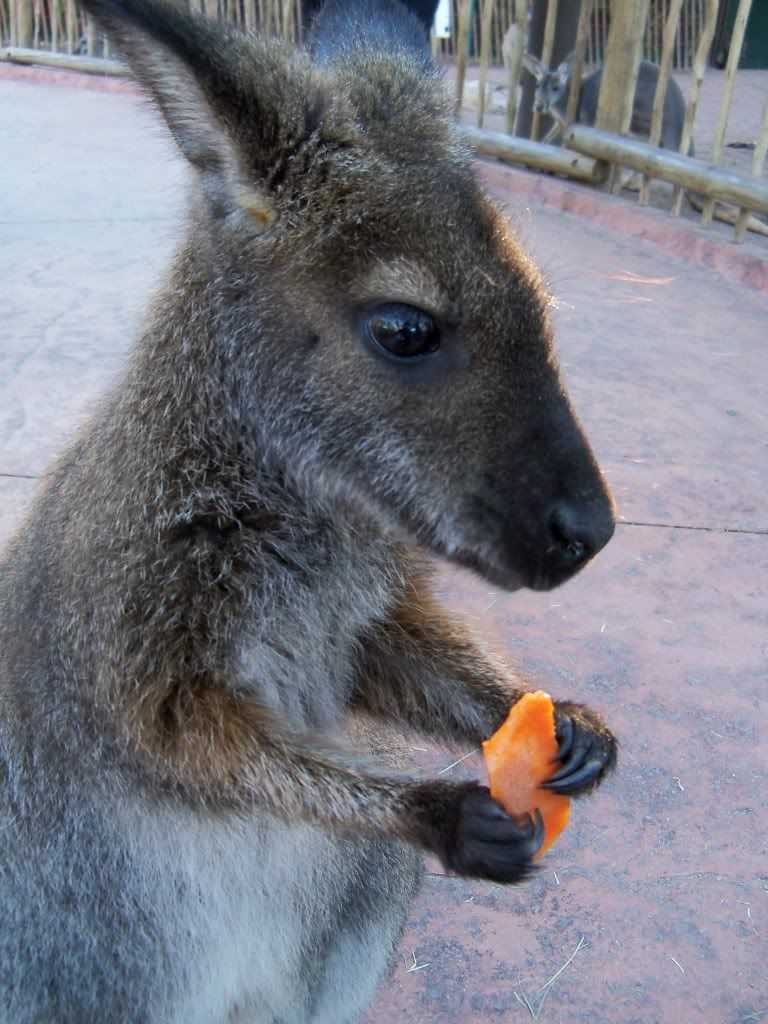 I wanted to take him home! Severe cute overload! Seriously... I cried a little from the cuteness (he was the sweetest thing).
Ok enough of that... onto... the new Sesame Street area!
Took me 30+ years but I FINALLY got a photo with Cookie Monster!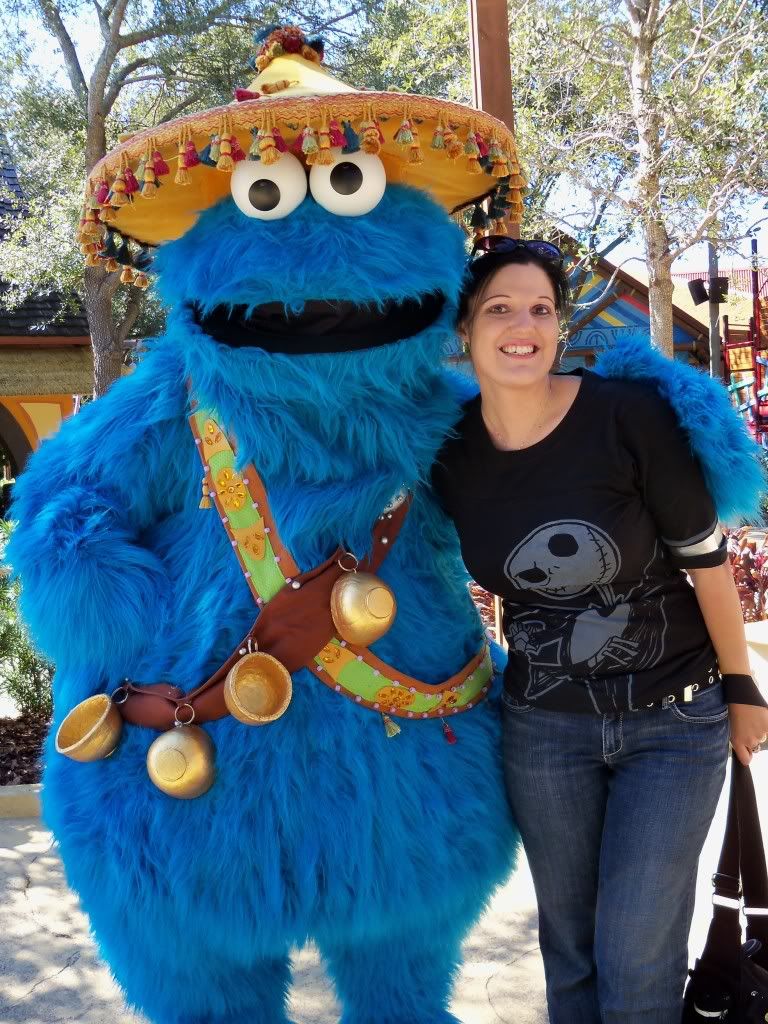 Freaky camel!
Wonderpup thinks flamingos are weird. They are.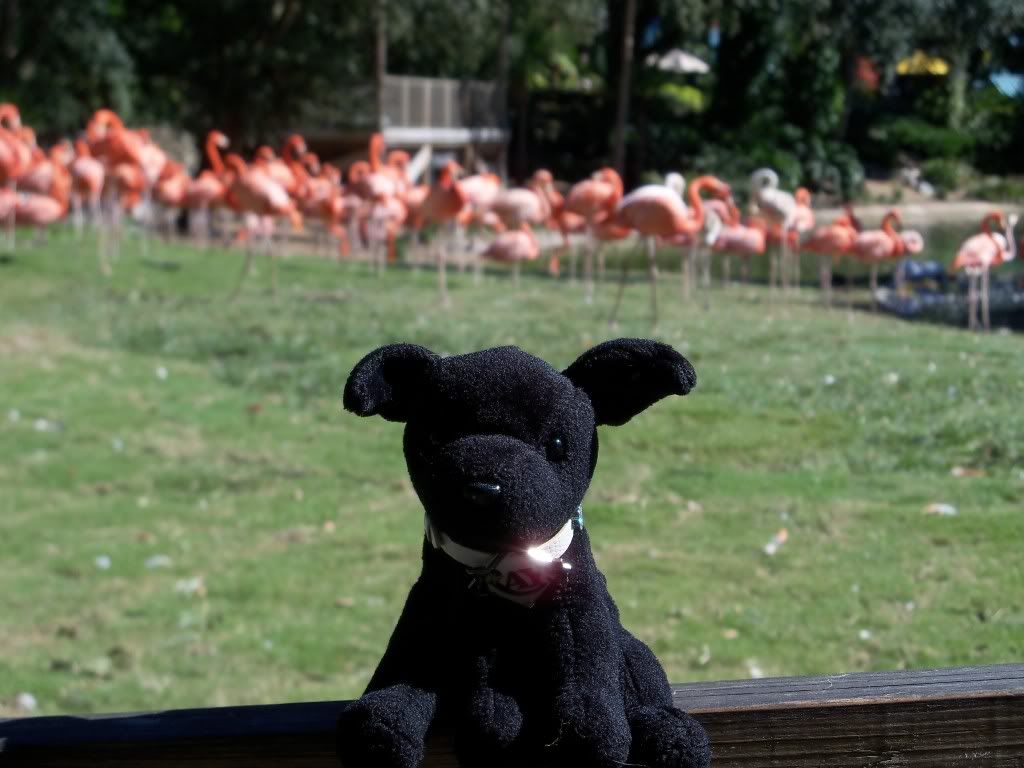 Next up.... Jungala!
Big kitty!
So pretty!
Tigers are my favorite animal.
Sleepy baby!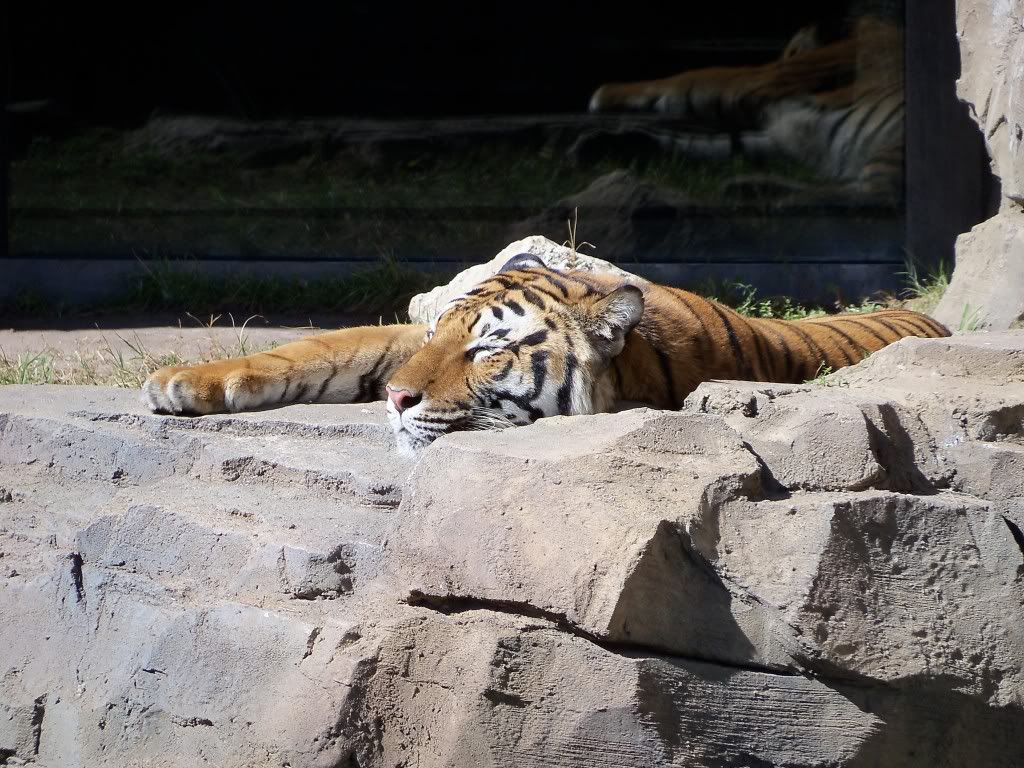 At noon was the Coaster Insider tour, a 45 minute walking tour where you get up close and personal with Montu, which is my favorite inverted coaster. I was the only one on the tour, so I really felt like a VIP with two tour guides, who were really great!
Under Montu's lift hill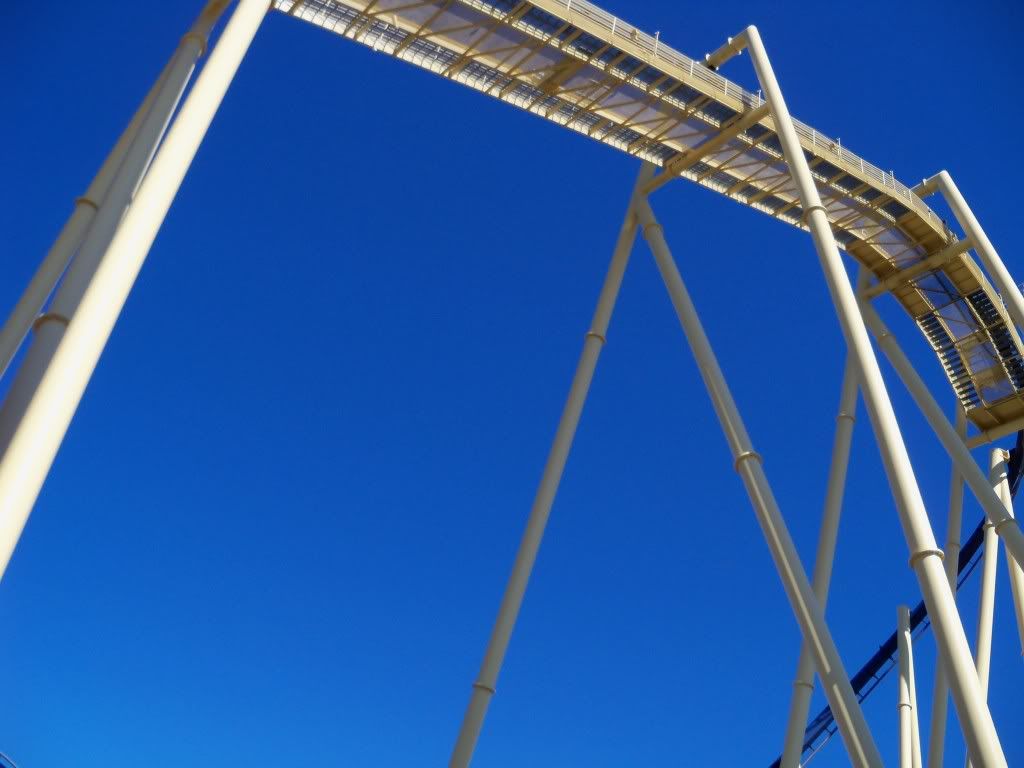 They took me into Montu's maintenance bay and explained how the wheels work and how other doohickeys on the coaster work and all the safety elements.
Wheels!
More wheels!
Various coaster parts & doohickeys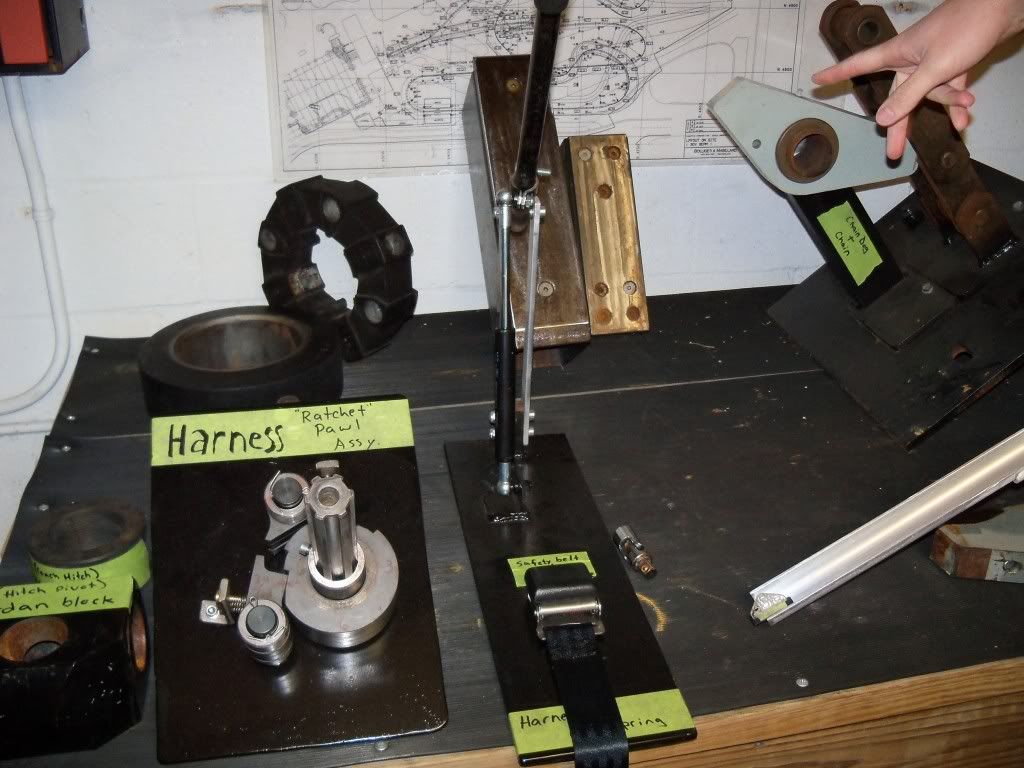 Nerd shot!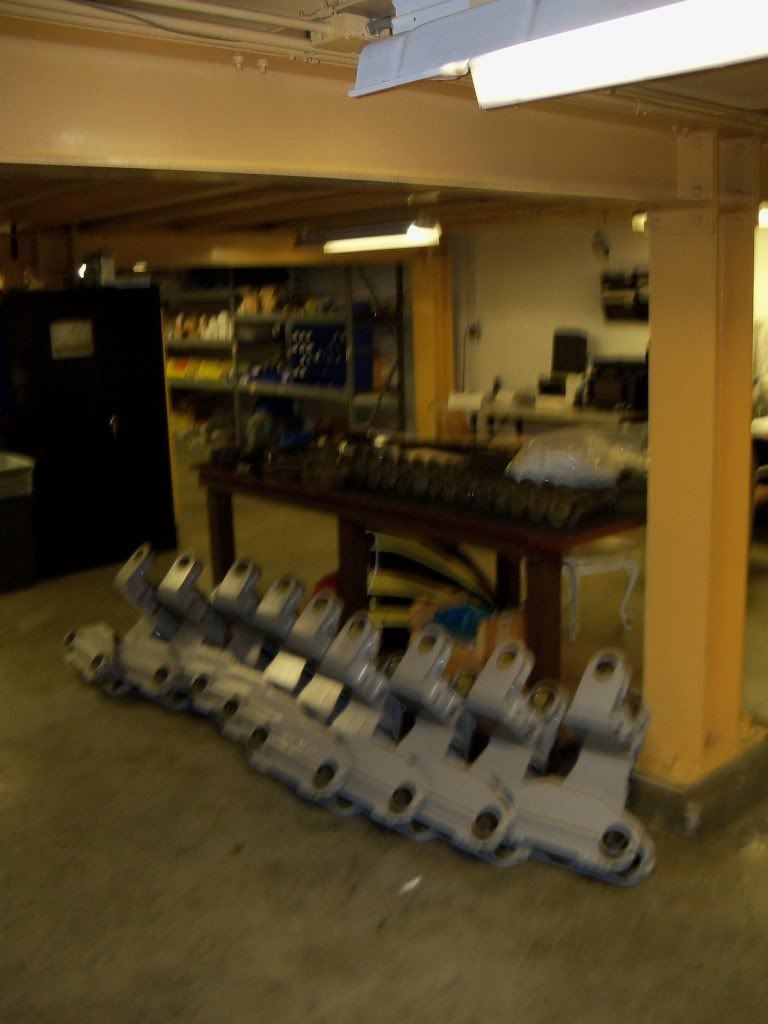 From there they took me into the area of the maintenance bay where the extra trains are kept. Montu has 4 trains and one train is always under maintenance/rehab on a rotating schedule. The train currently under rehab has been there for about 3 months.
Train!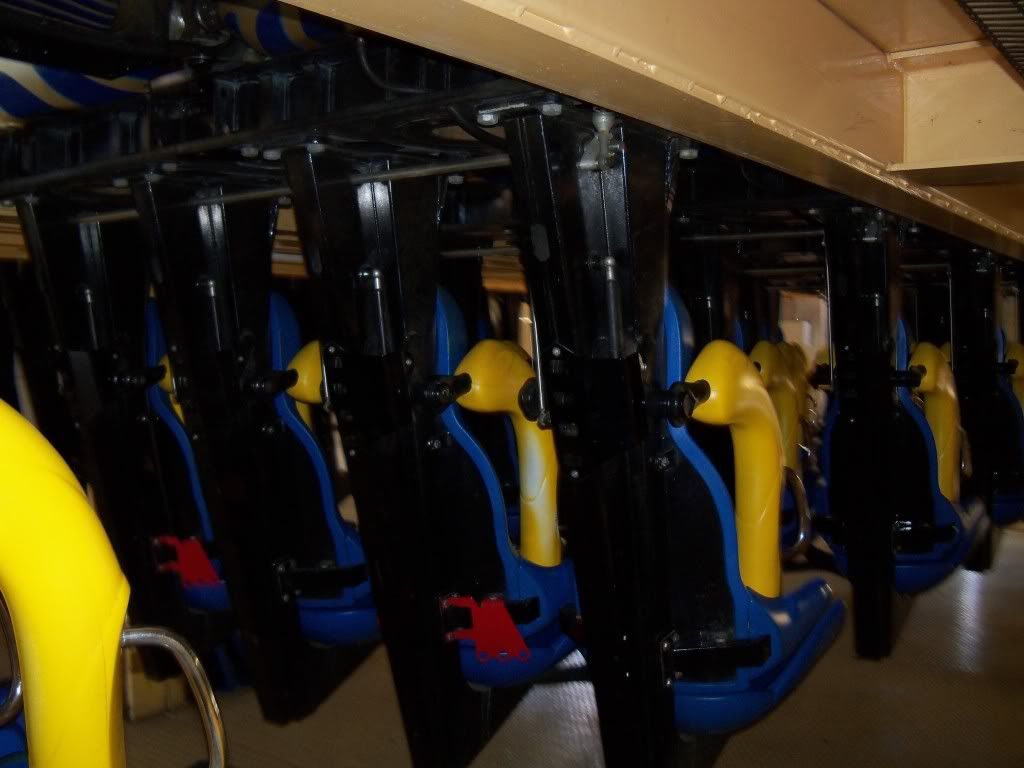 Naked Train!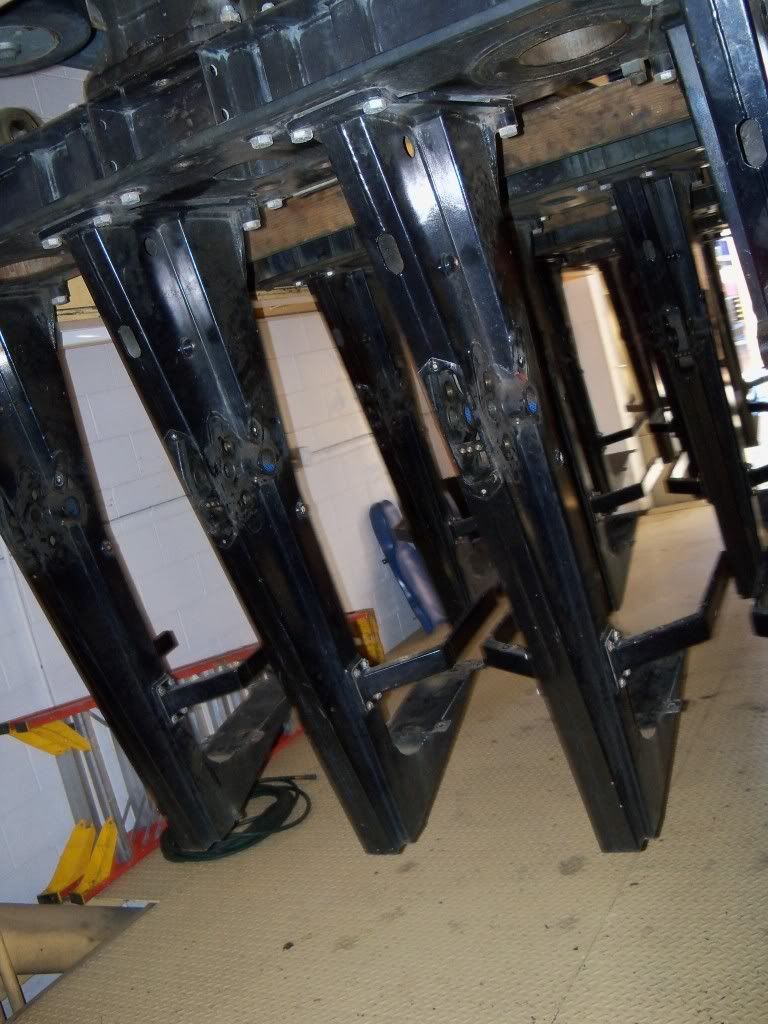 The average park guest can't get this shot!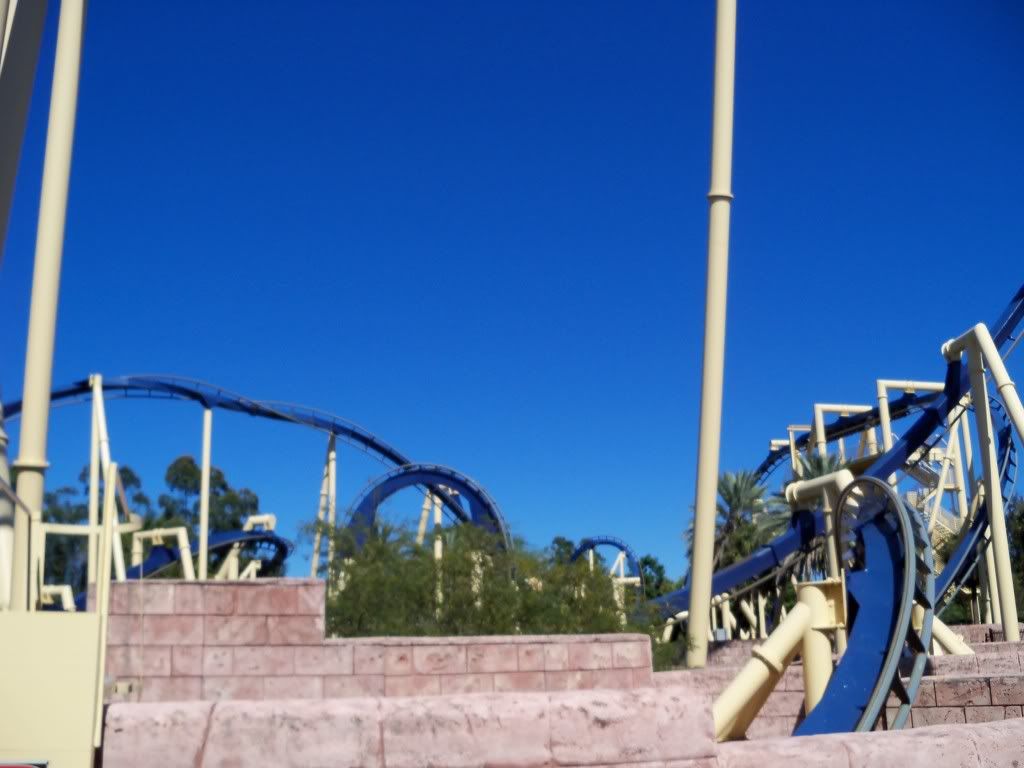 Where the wheel coverings are stored when a train goes in for rehab.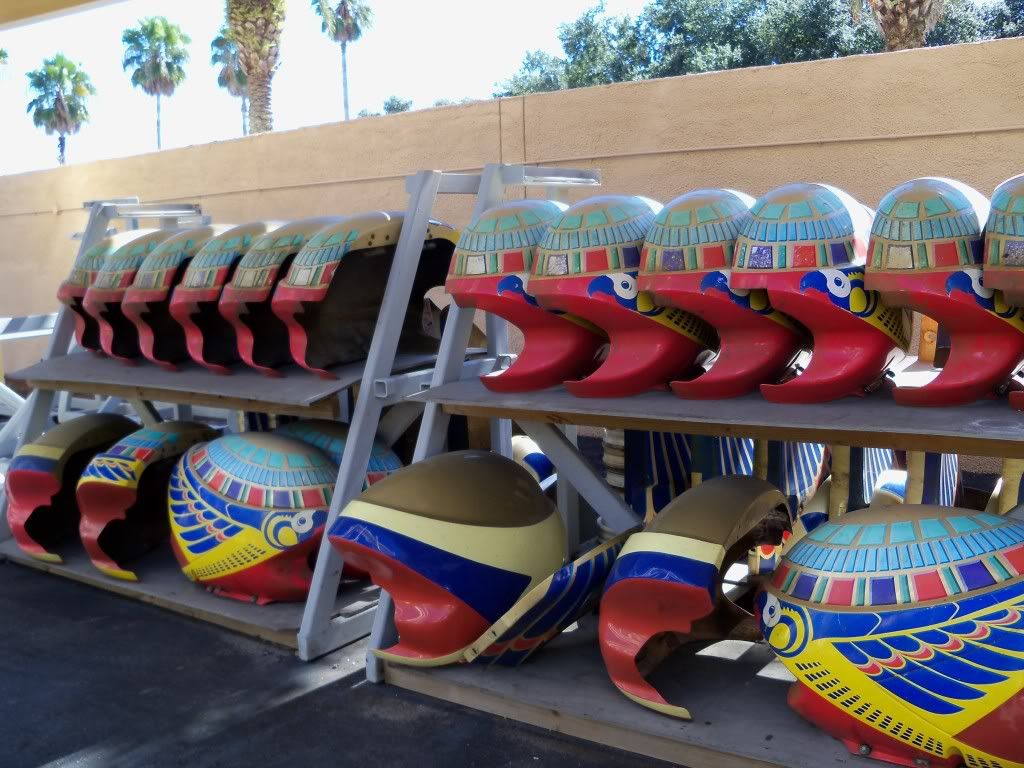 Another shot you can't get every day...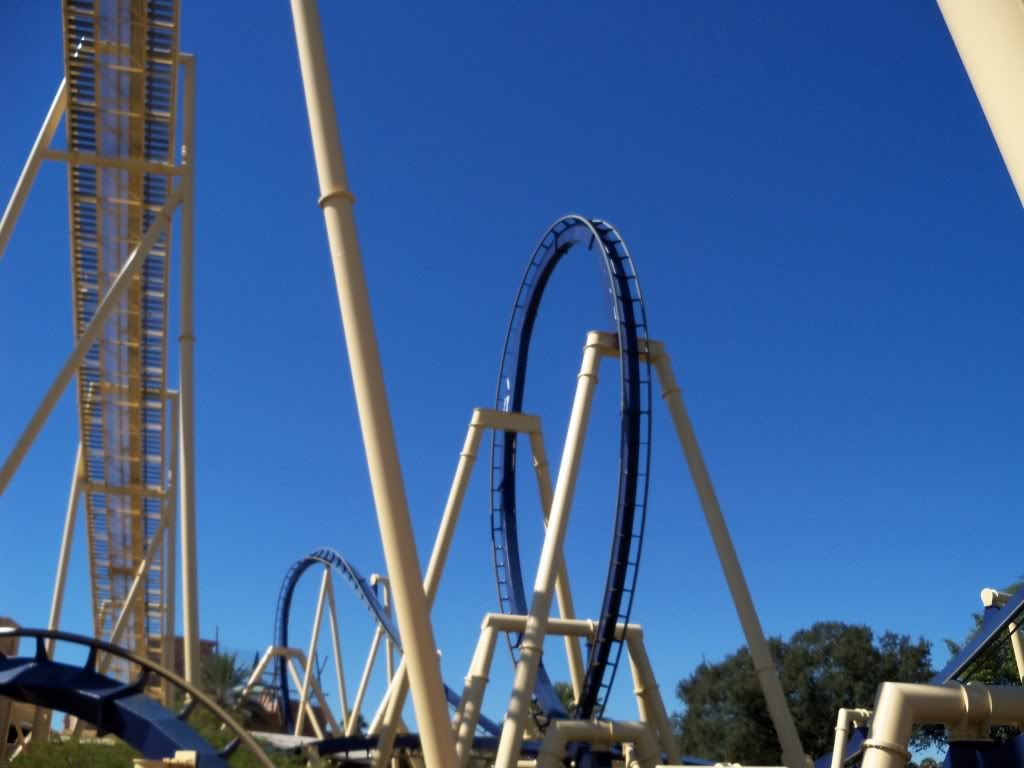 They then took me up on the brake run platform... kinda. They can't take tours up to the actual break run anymore as they had problems with tour members trying to grab hands of people on the trains as they go by (and vice versa), so they now take you up to the landing just underneath, where you can still get some great views.
Love that barrel roll!
Coming up into the break run...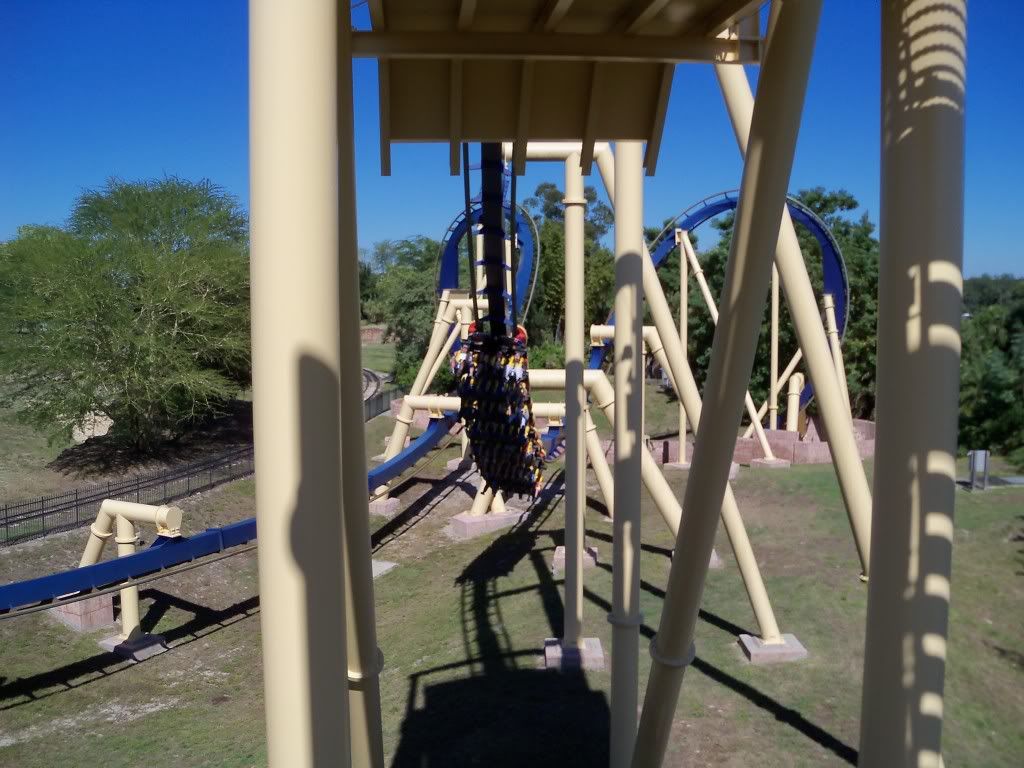 Wheeee!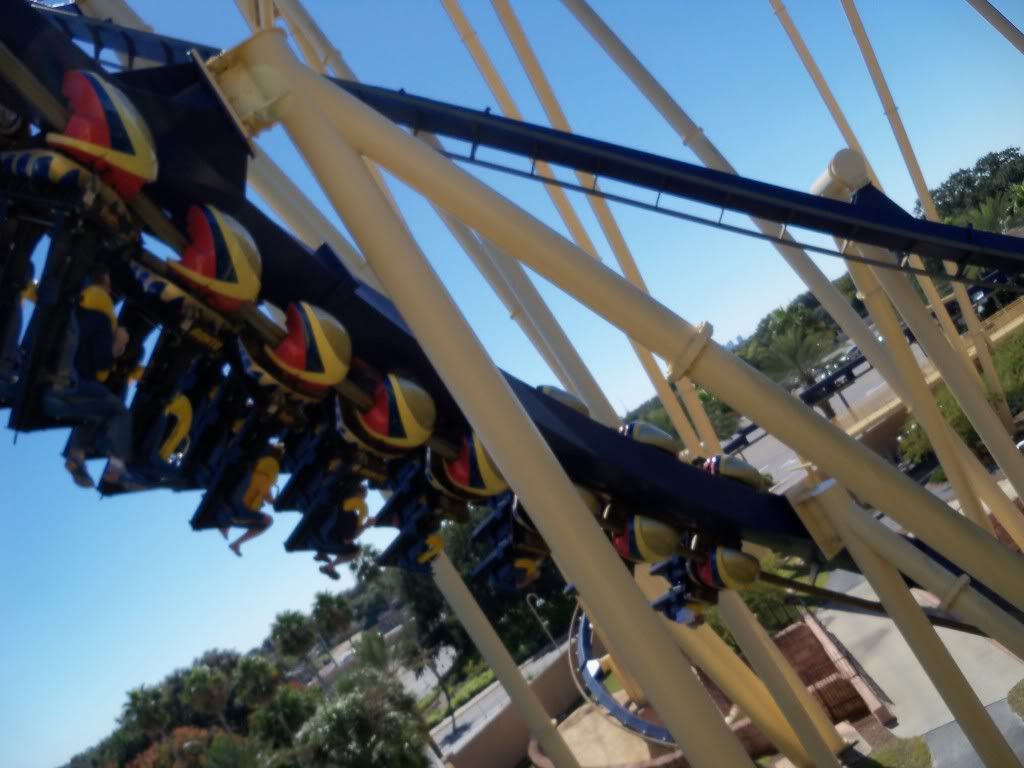 At the end of the tour, it was time to ride Montu! I got front of the line & front row access. As usual, a great ride on a great B&M invert.
If you love coasters, I highly recommend this tour. Very informative and fun and the price is right at $20.
Ok moving on.... Speaking of coasters, the tour guides told me they're working on rehabbing the trains on Gwazi to make the ride smoother as a lot of people have been complaining how rough it's gotten over the years (myself included). Tiger side is down right now, so only the Lion side is running.
Speaking more of coasters... Cheetah Hunt progress! I can't wait for this coaster to open next spring!
Future site of Intamin goodness!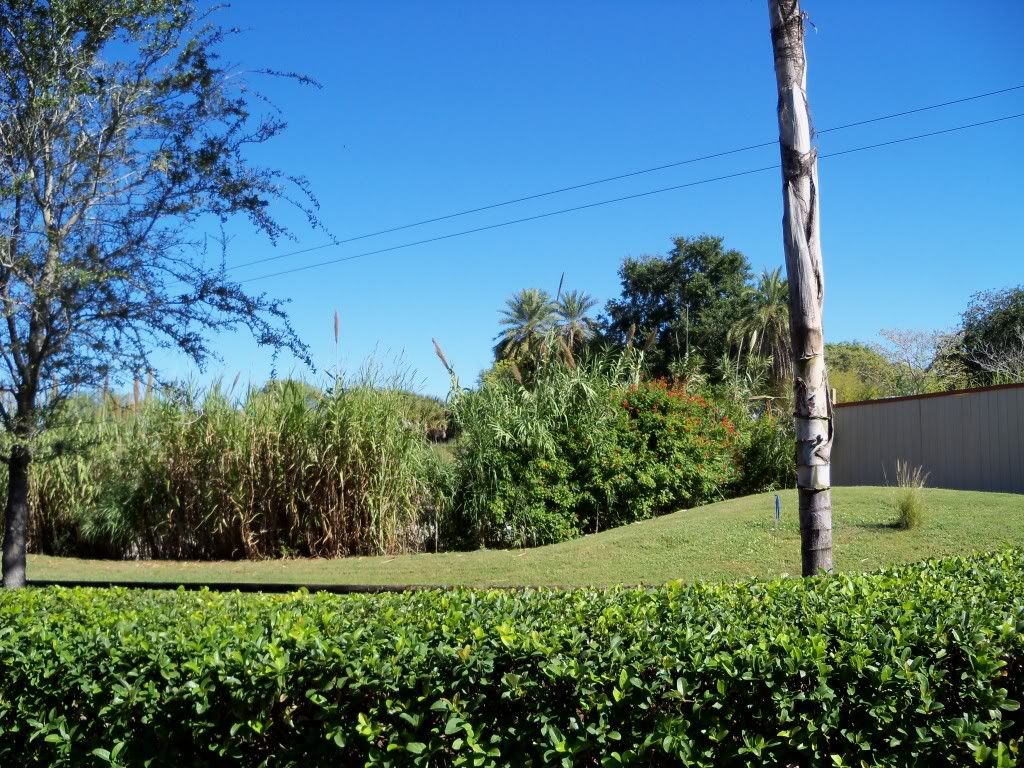 Big pile of dirt!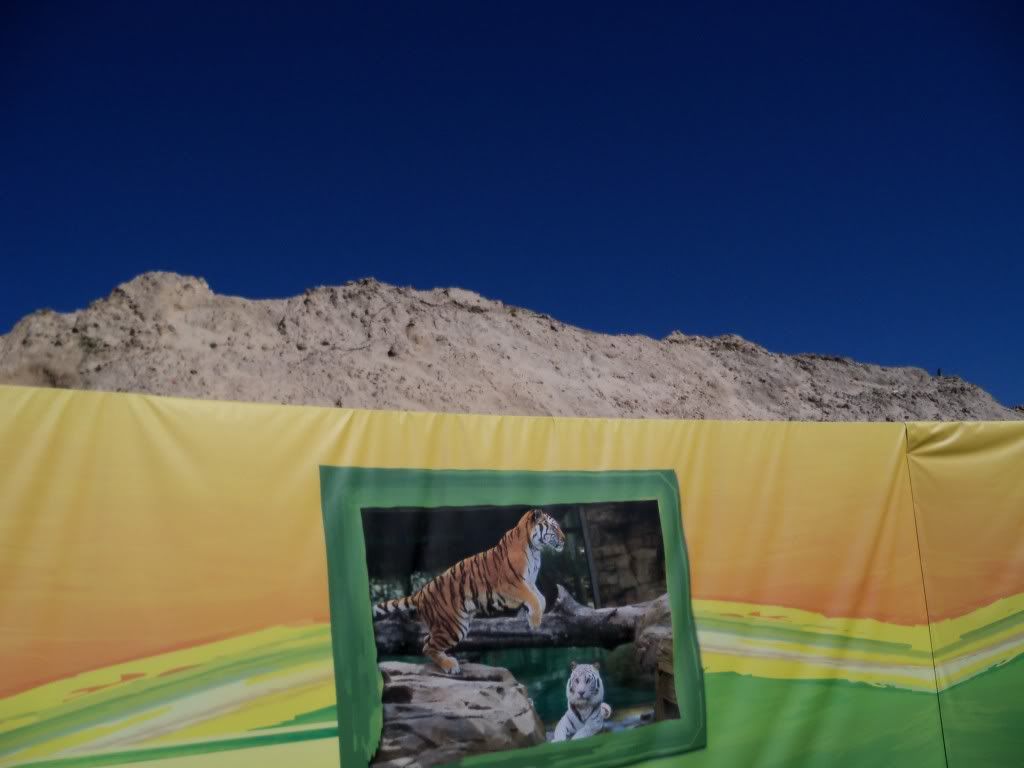 ShiekRa!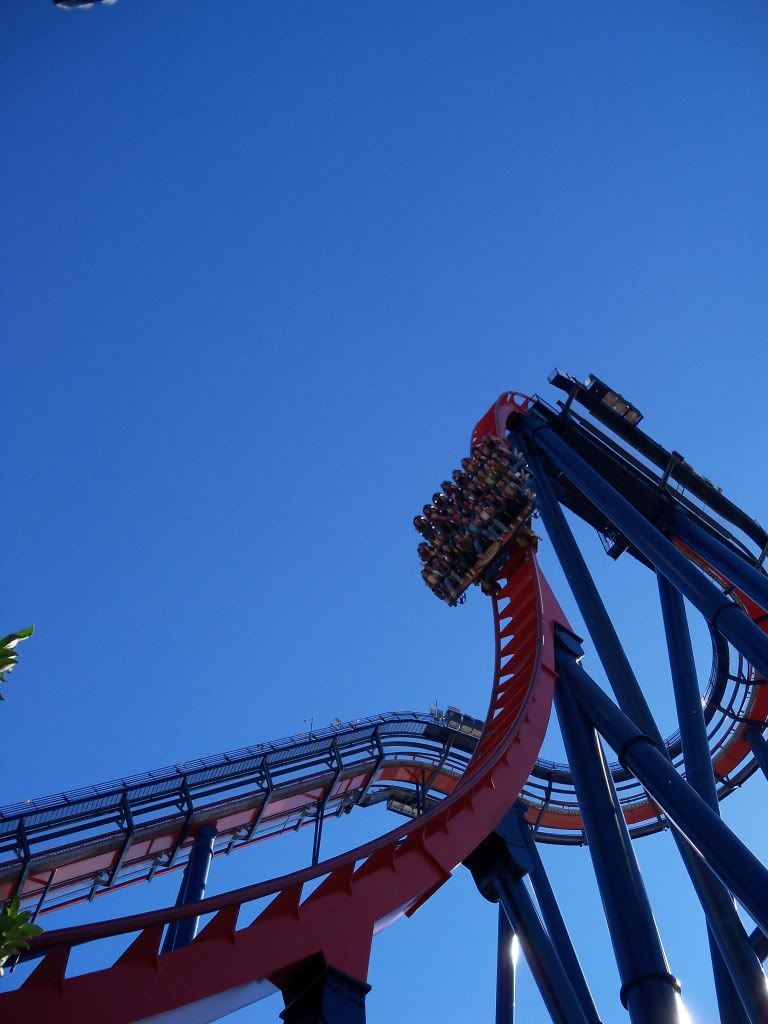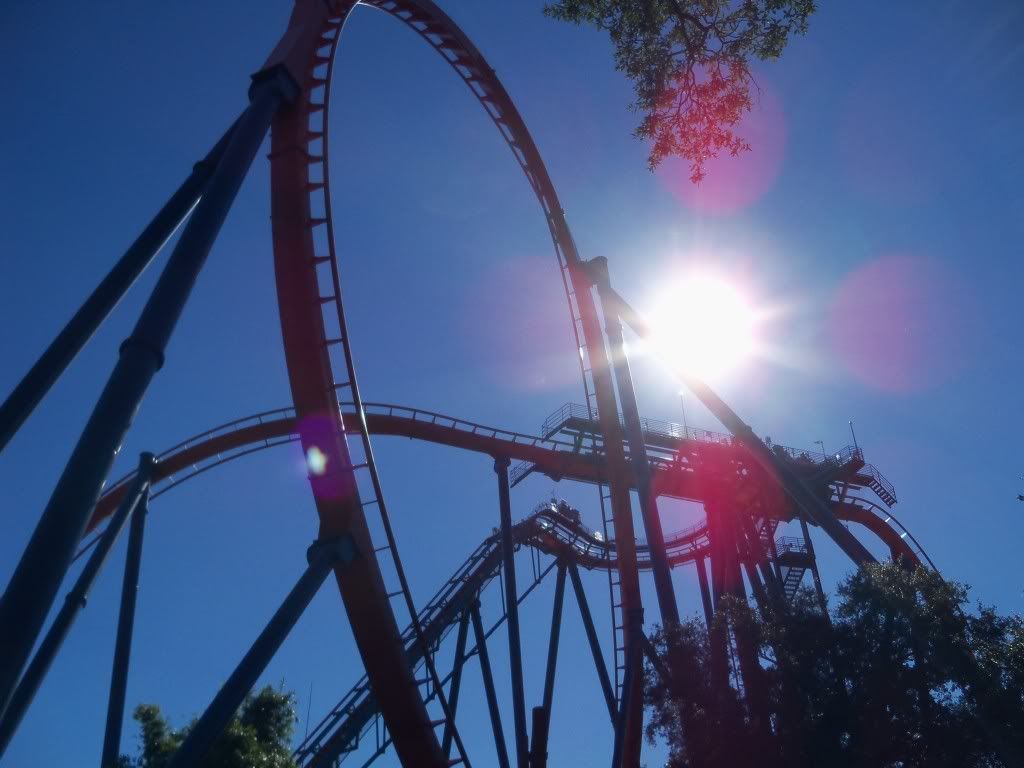 Lorikeets!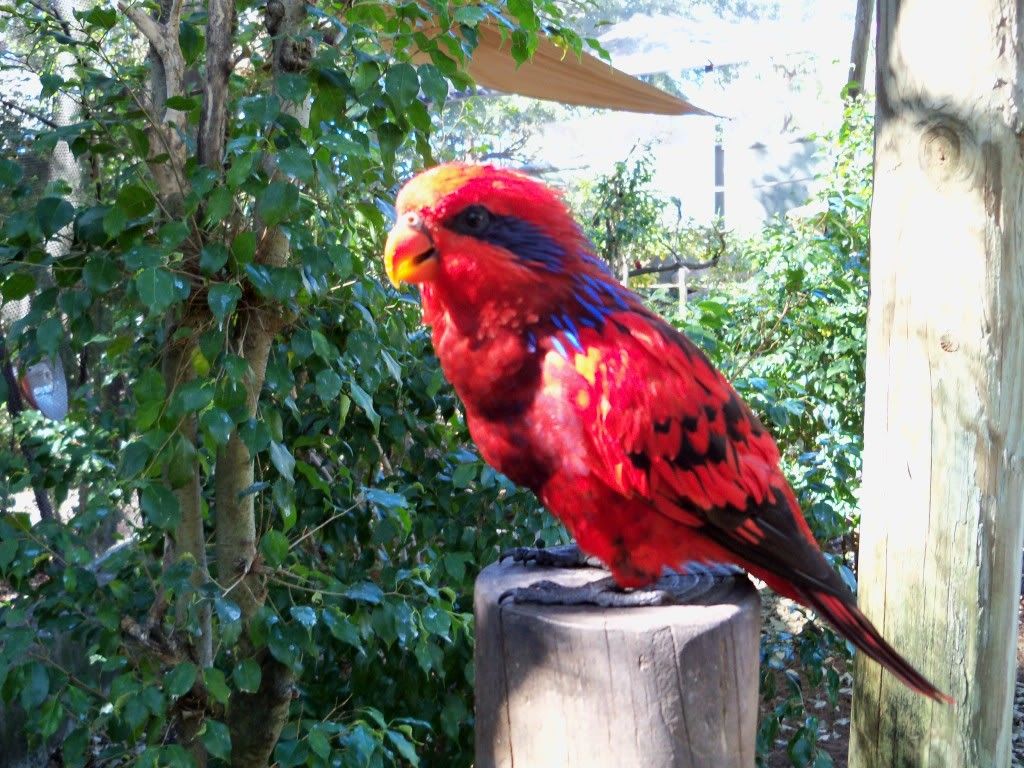 These birds are MAJOR hams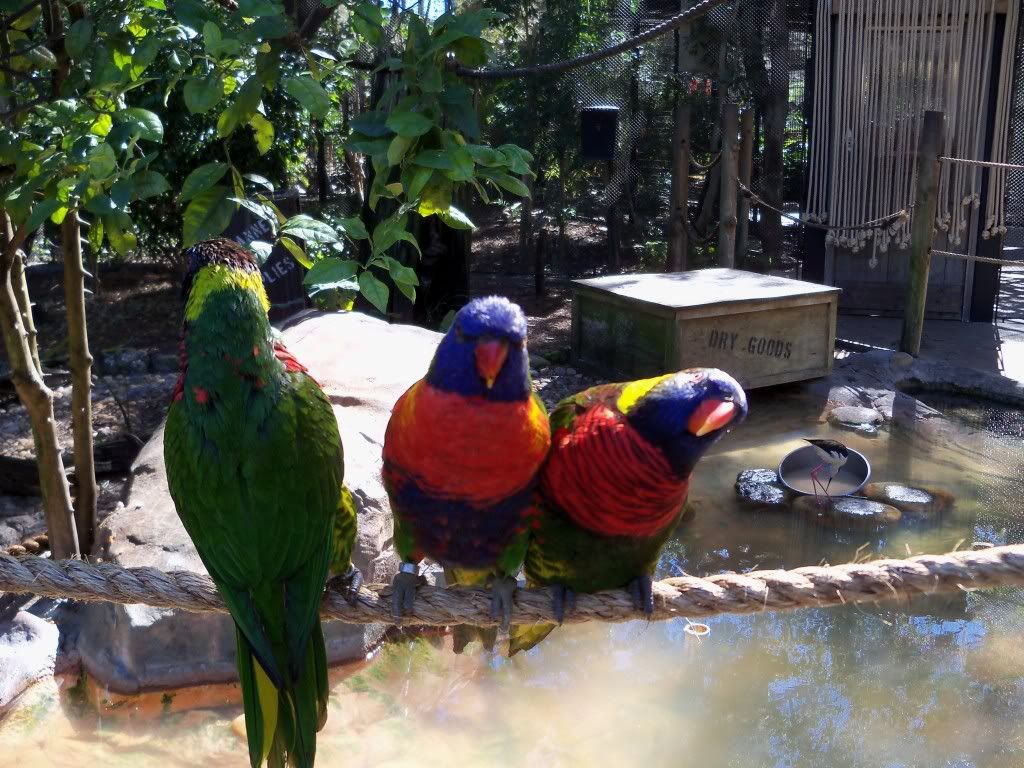 New show debuting in the Moroccan Palace Theater next month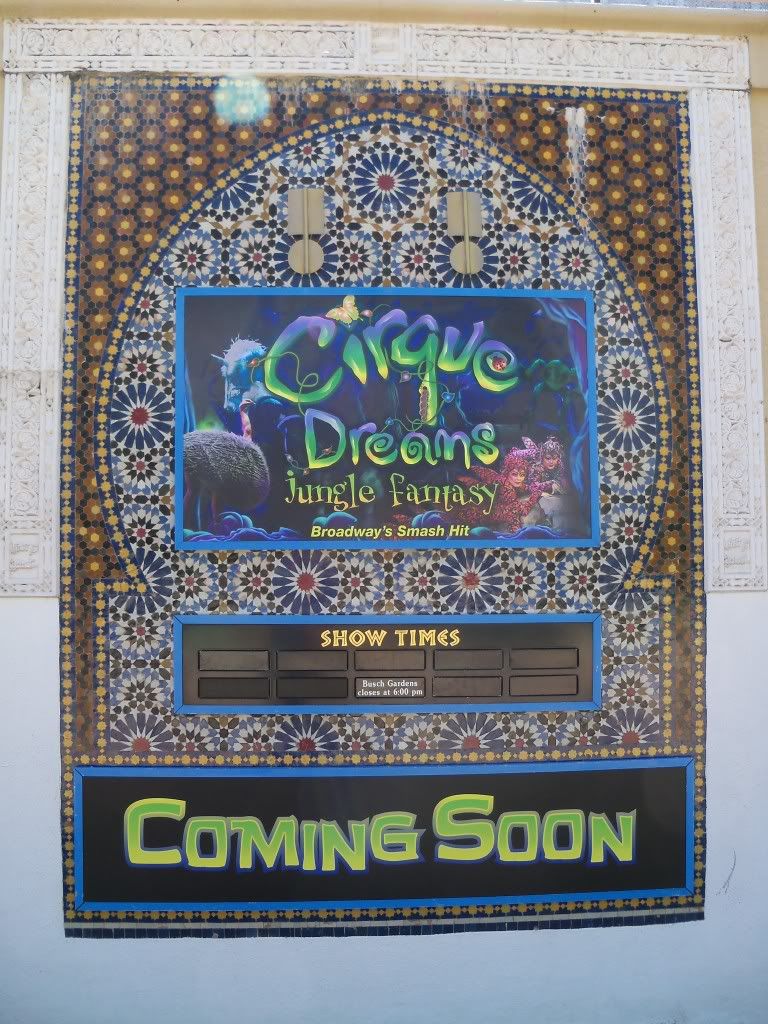 Lions!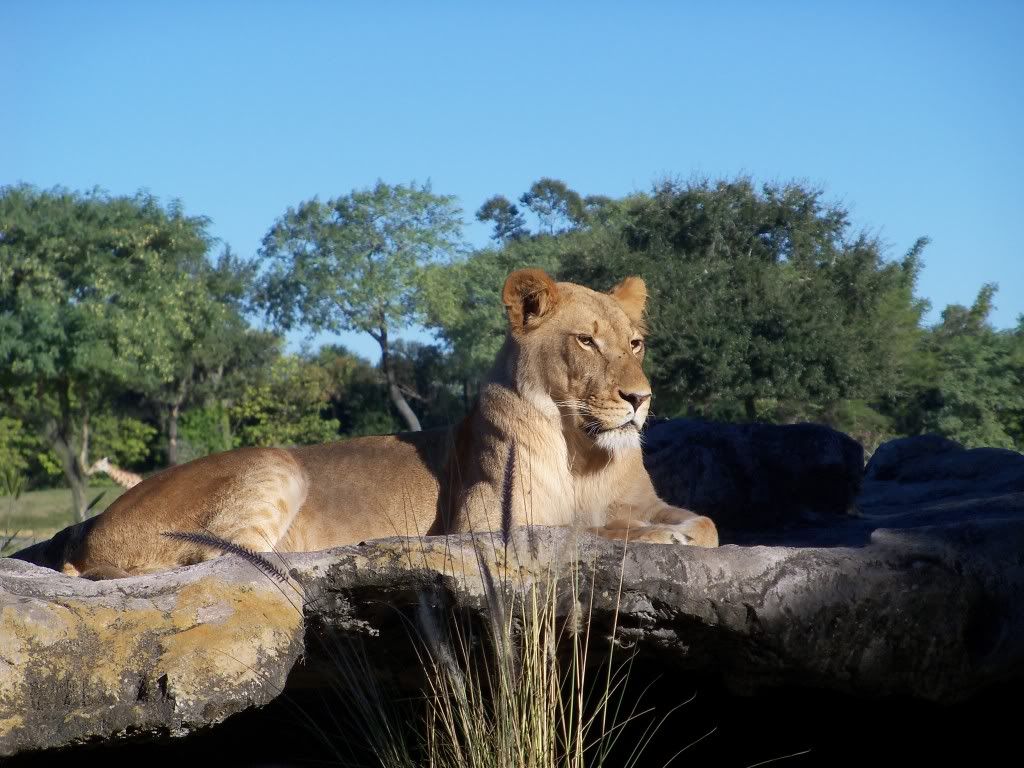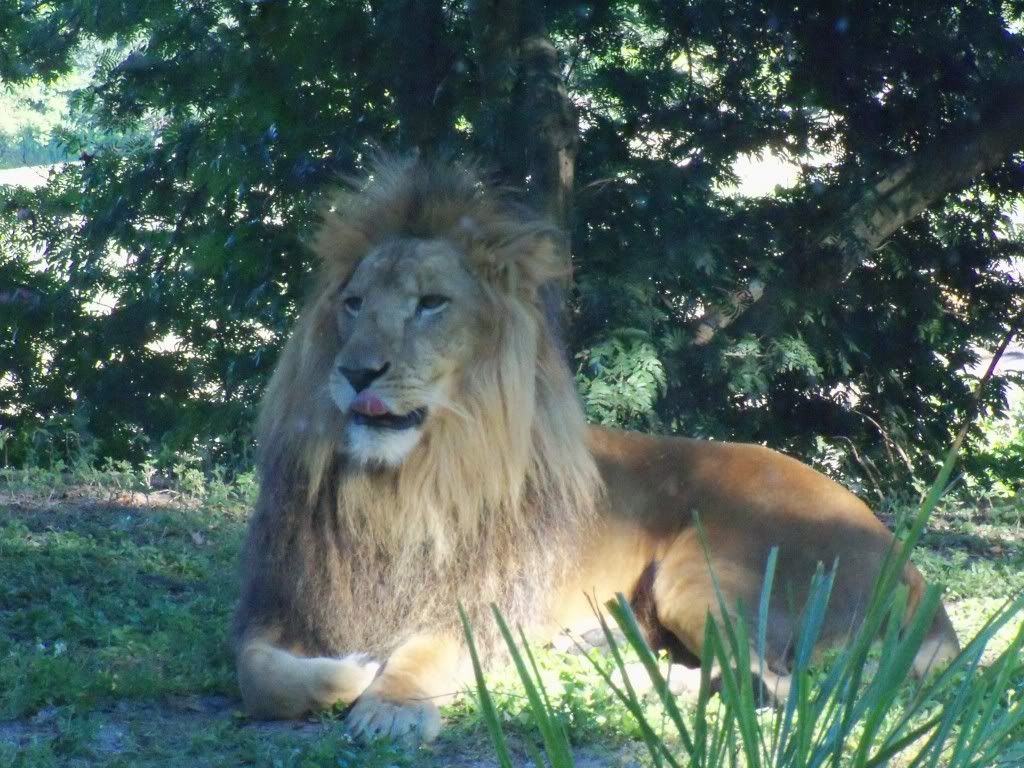 Meerkats are funny!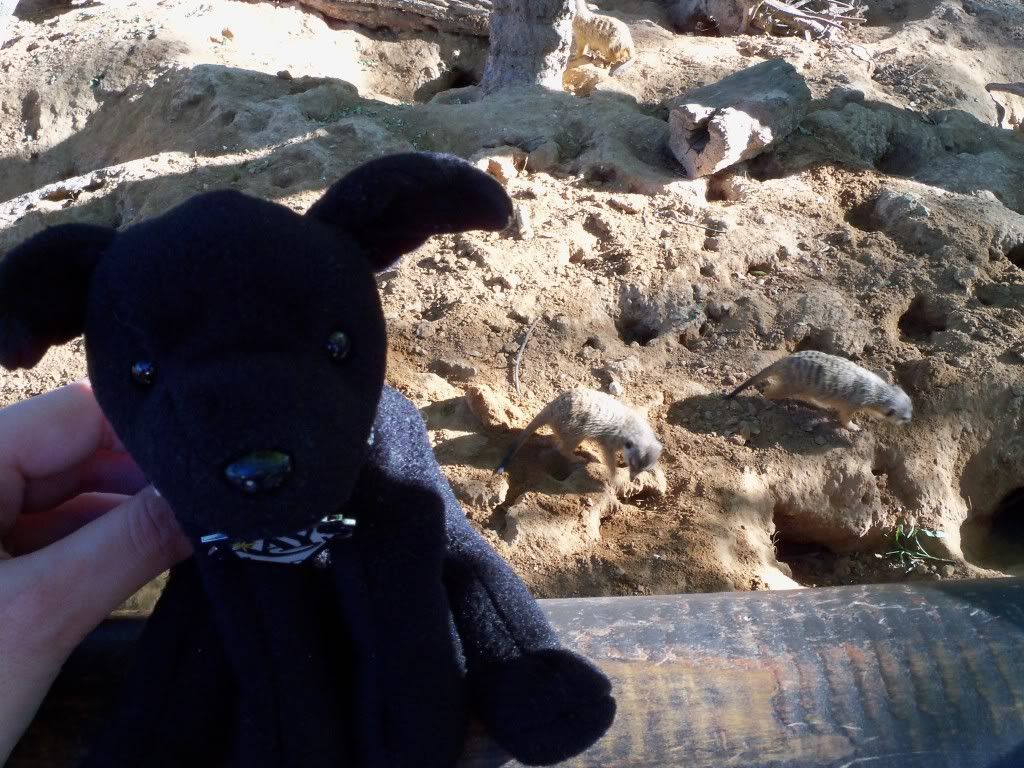 ♪♫ Walk like an Egyptian...♪♫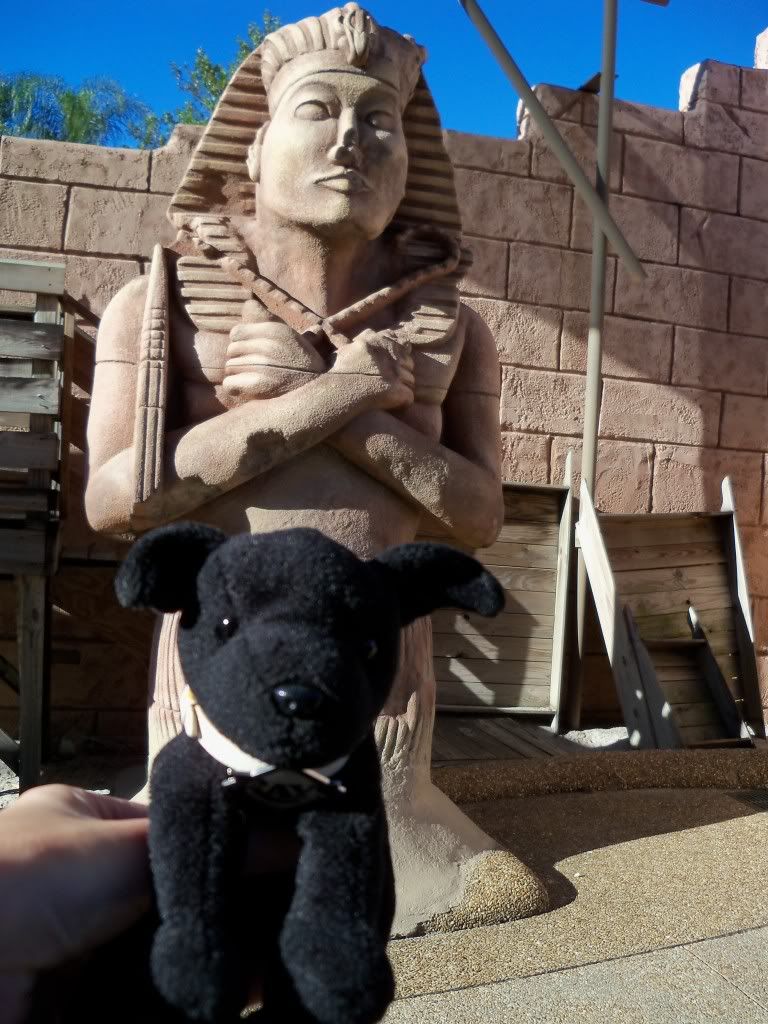 It was a fantastic day. The weather was perfect and crowds were light (longest wait I had was maybe 5 minutes... the only rides I did were the coasters). The animals were more active since it wasn't scorching hot, which makes for a better experience. I went to the Aussie area 3 times. The guy selling the food cups was cracking up when I showed up the 3rd time and when I went to buy another cup of food, he just gave it to me! He could tell I really loved that area. I did. I could have easily spent half the day there and the other half watching the tigers in Jungala, and I would have had a perfect day.