Hi everyone.
A couple weeks back we had another great day of the Pacific Northwest Mouse Meet here in Washington St. Many Micechatters were in attendence, including Melonballer, Tinkermonkey, Disneybanks, SimplyMad, Ykiki, JADP, makeminemusic, BCDisneyGeek and maybe some more I missed. As is the tradition here is my trip report.
Like always I got my picture of the water on the way to the Meet. Yes, that is the Space Needle if you look closely.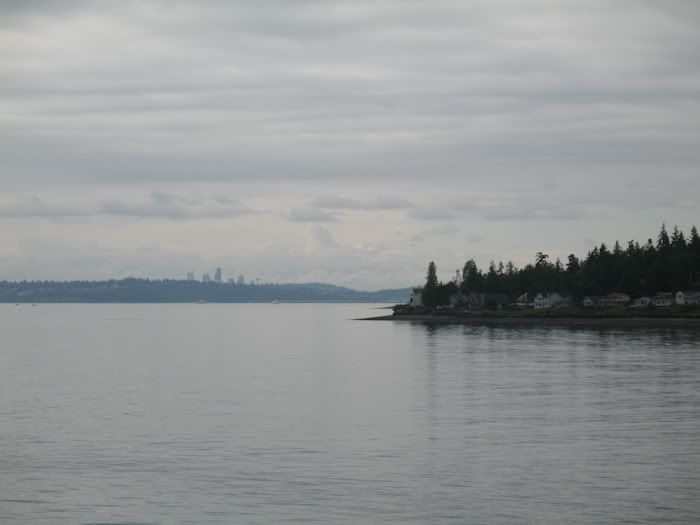 Sold out again.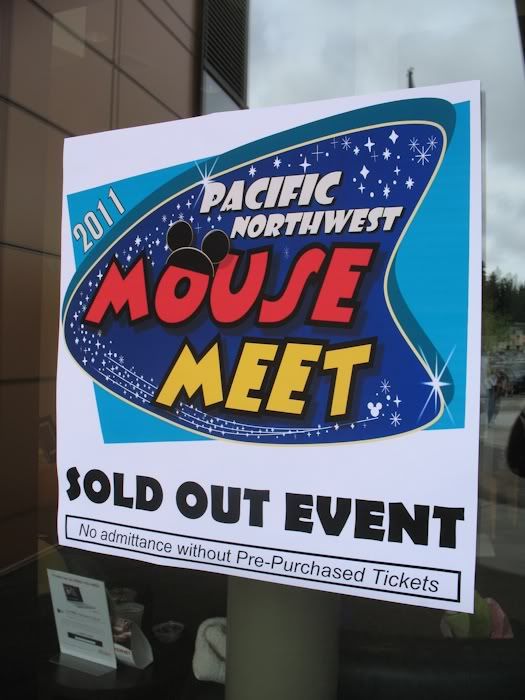 And now what you have all been waiting for... The Backside of the sold out sign.
The crowd waiting for the rope drop.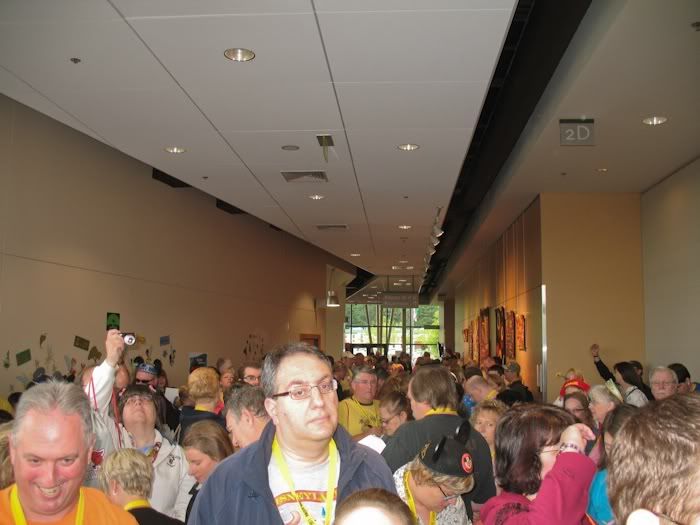 The organizer and big cheese of the Meet prepares to speak to the crowd.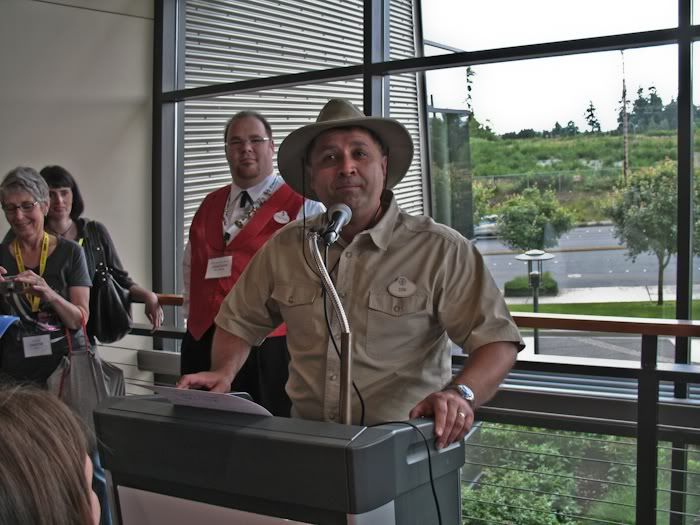 And more of the Meet castmembers.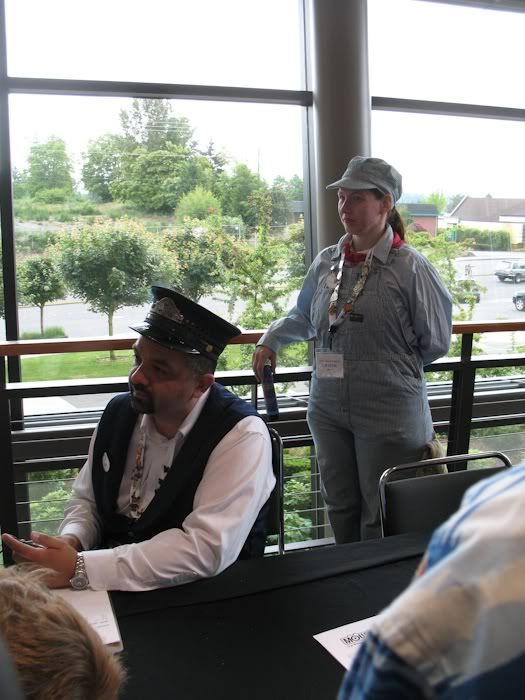 There are always some great speakers at the Mouse Meet. Before they speak there are usually video presentations.
First Speaker was Disney Historian Jeff Kurtti. He gave a presentation on the Walt Disney Family Museum in San Francisco.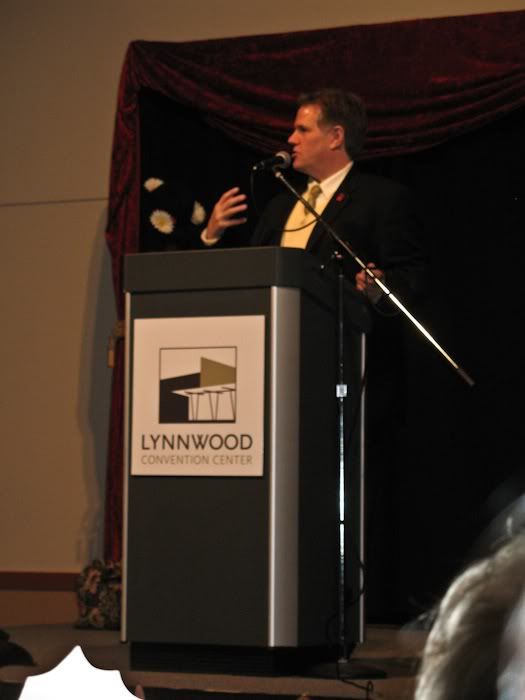 Between presentations there was pin trading, merchandise to buy, and fan made displays to look at.
Boo's Door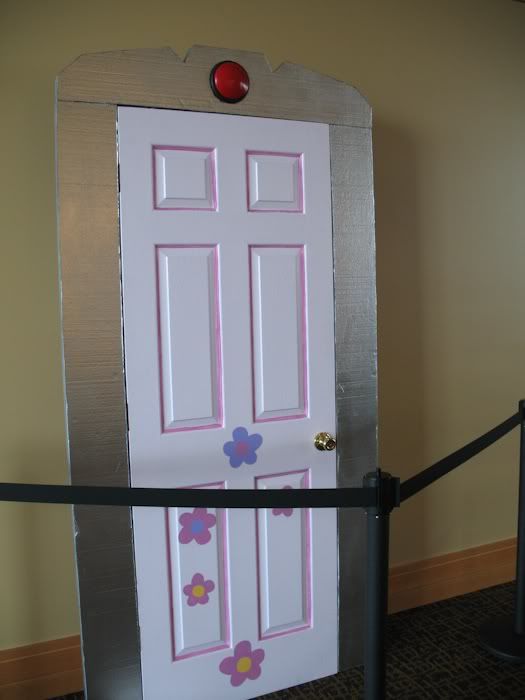 Lady and the Tramp's dinner.
A Haunted Mansion Display.
Cinderella's Dress
Also if you looked at last year's report you saw the Main Street USA in Lego display. This year they added Sleeping Beauty Castle.
The 501st returned again.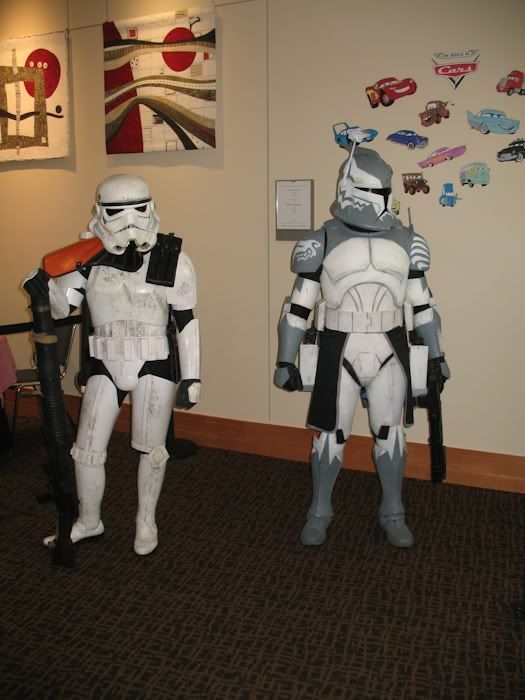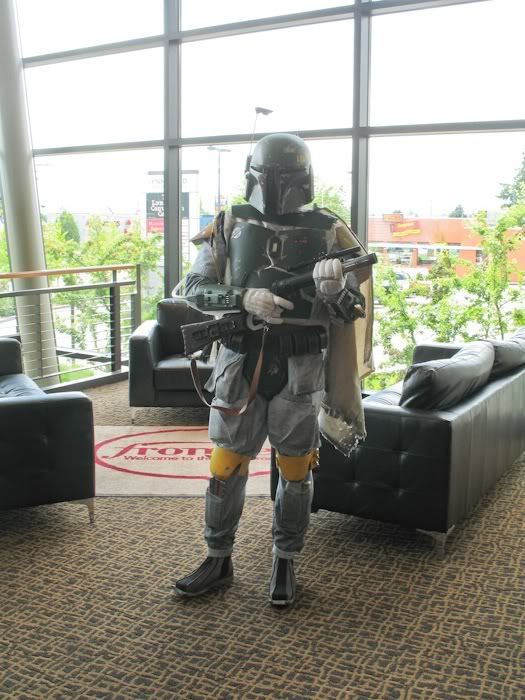 And before the 2nd presentation they came through the main hall.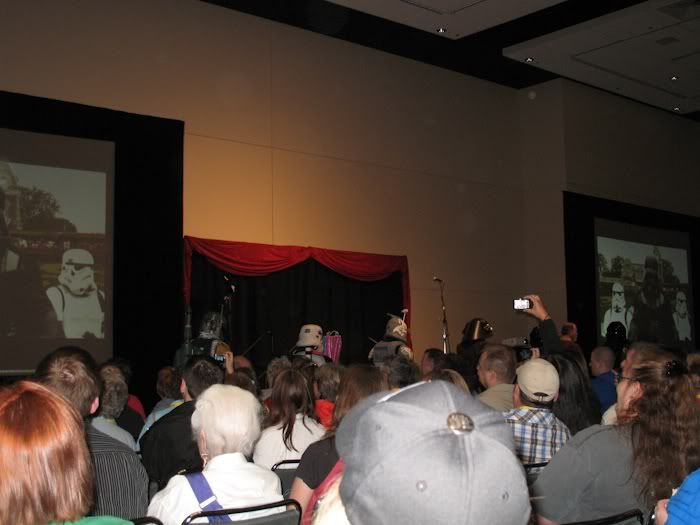 The 2nd Presenter was Disney Legend Floyd Norman. He gave a presentation on his career from working with Walt to working with Pixar.
After that presentation it was time to hit the DOle Whip Stand.
Even the tables are decorated.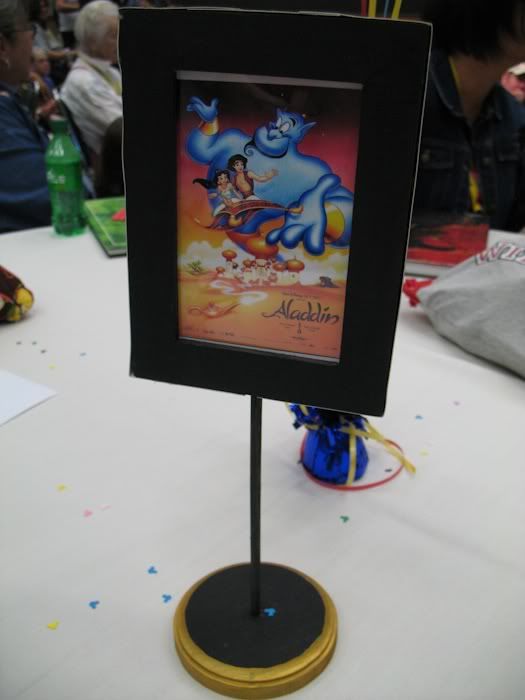 Off to the last presentation of the day, a talk with Disney Legend Jack Lindquist. Beforehand was another video, the Pacific Northwest Jungle Cruise.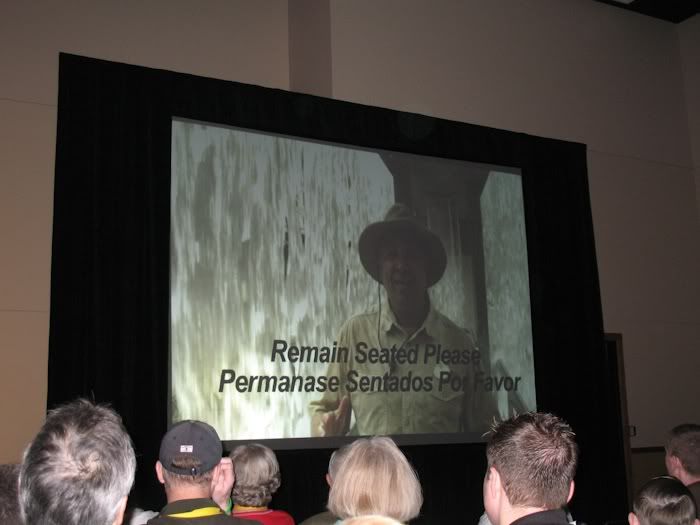 Picture not doing it for you? Well here is the video, in its entirity.
And here's Jack with Lou Mongello of WDWRadio fame.
Jack related some of the stories that you can read about in his book "In Service to the Mouse".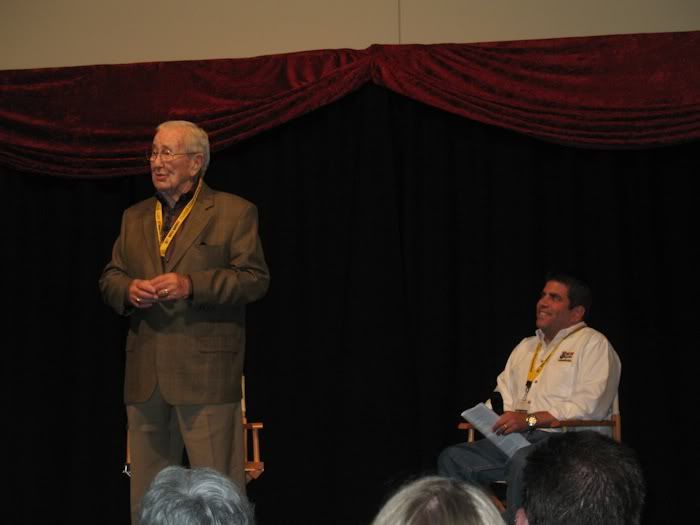 After Jack's presentation it was time for raffle prizes and a chance to win a trip for 4 to Disneyland. Sadly, I did not win. Then, suddenly they annouced a 2ND trip to Disneyland. Sadly, I did not win that one either. Sigh. While all this was going on I also got to chat with Floyd Norman. He drew Shere Khan for me.
After the Meet ended, Tinkermonkey, BCDisneygeek and myself headed to the great Blazing Onion restaurant. However, we noticed a typo on the menu.
Suffice to say this has become a running joke amongst us.
Well that is it for this year. See you next year.