Greetings Programs

Relaxing this morning from my post Comic Con experience on Friday.

So tired, which means I'm probably getting older. blah...
I've learned that I can't do more than one day of the Con unless I'm selling something.
But it's fun to go and hang out for a day and see what's cooking at the Con.

So with my trusty camera here we go.


We decided on getting to the Con this year by taking Amtrak and not putting up with the commute on the 5 freeway. Mainly due to the Del Mar race track having it's opening on the same weekend.


As you can see we were there very early at Union Station.
But it's a day when Comic Con is happening so there was a line.





After finding our seats in business class with our complimentary USA Today and all you can eat muffins and coffee we set out for San Diego.




Here's where the trip took a strange turn.
I took a few shots inside the train during the trip down.
No big deal. I'm a huge train geek so anytime I get to ride a train I'm taking photos left and right.

During the trip down there was an elderly gentleman that you can see in the picture below sitting on the right in the blue shirt. Later in the trip I jokingly said to my Husband "Funny, that guy looks like Martin Landau." Ha ha.

Well, as we were getting off the train I found out it really was Martin Landau. Although he like to be called Marty. I wasn't able to get a picture with him due to the mad rush to get to Comic Con, but it was fun knowing he was there with us on the trip down.

Later that day we were having a late lunch post Con, and we were talking about Marty being on the train with us. The gentleman sitting next to us informed us that Martin is a HUGE comic book fan and wanted to be a comic book artist himself when he was younger.
Actually he was a comic book artist and Illustrator when he was young man.
Here's what his IMDB page say's.


At the age of 17, he was hired by the New York Daily News as a staff cartoonist and illustrator. In his five years on the paper, he served as the illustrator for
Billy Rose
's "Pitching Horseshoes" column. He also worked for cartoonist
Gus Edson
on "The Gumps" comic strip.

Crazy! So our first celebrity sighting was on the trip down.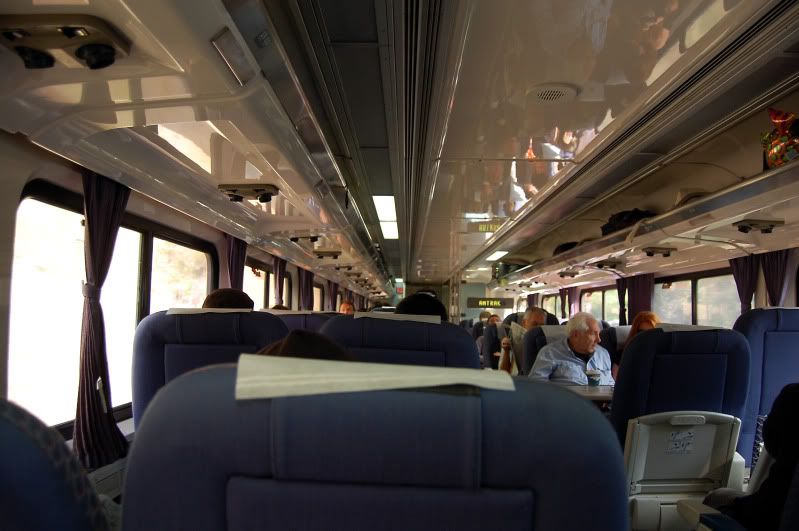 So after we got off the train we jumped on one of those famous Bike-taxis and headed over to the Convention Center.





After disembarking from our bike-taxi we see the first signs of what awaits us.....






After checking in I pose with my GIANT bag with free swag.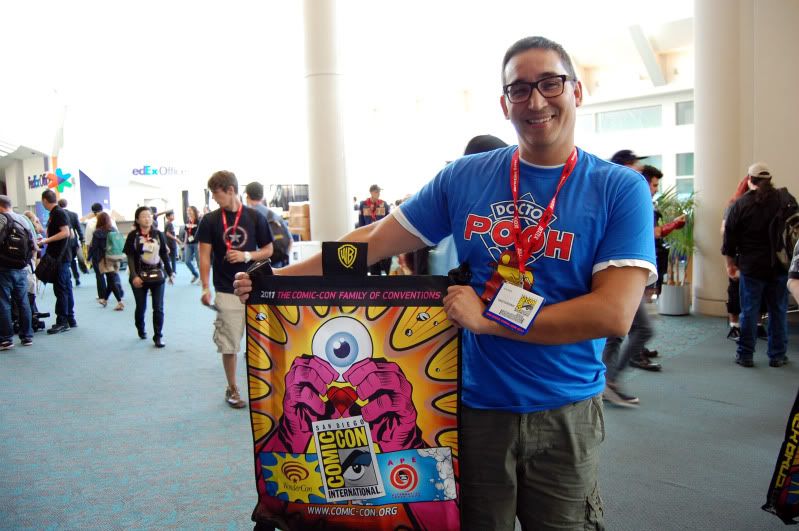 After figuring out how to carry the damn thing. (You can wear it as a backpack.)
We head into the Con.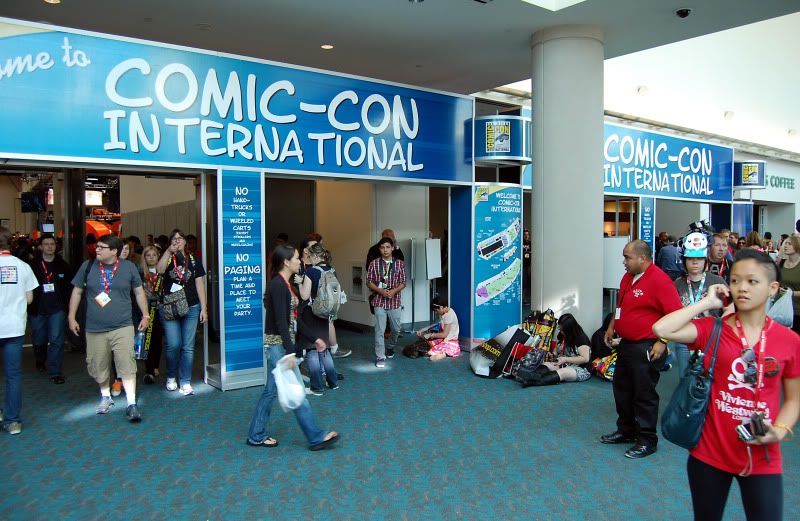 You know your home when this is the first thing to greet you.






I found Darth Vader working the aisles. Although I think he's put on a few pounds.






Must have a game plan. Wellll maybe not. Just start walking.
As a side note, this pic was taken at 9:45 in the morning. Lots of people.






Classic He-Man was well represented.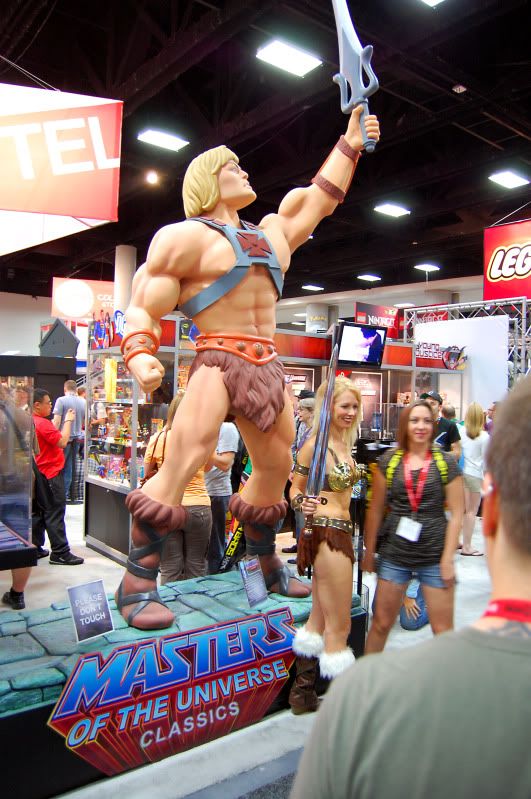 Of course there were a wide array of people in costumes. You name it, they were there.





Of course you might catch a glimpse of comic book greatness.
Here's a blurry picture of Stan Lee.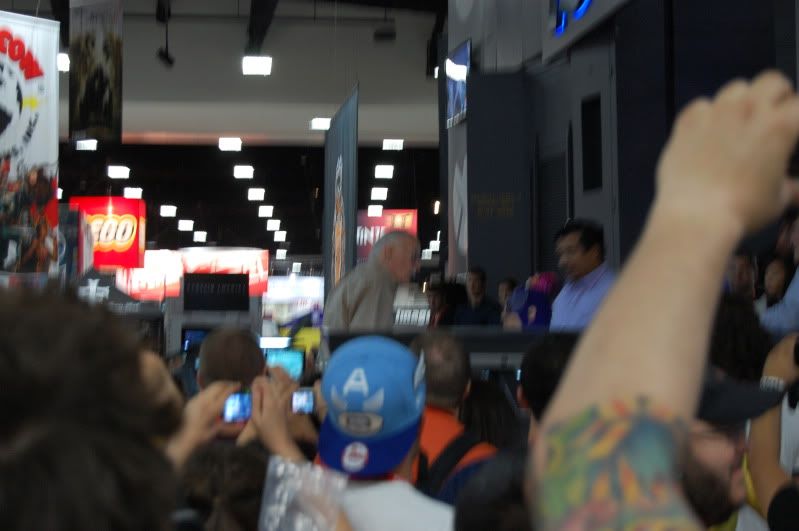 And we're walking.......





For all you Naruto fans out there.





The cable channel G4 was broadcasting live as well as online from their expansive perch overlooking Comic-Con and the Just Dance 3 booth.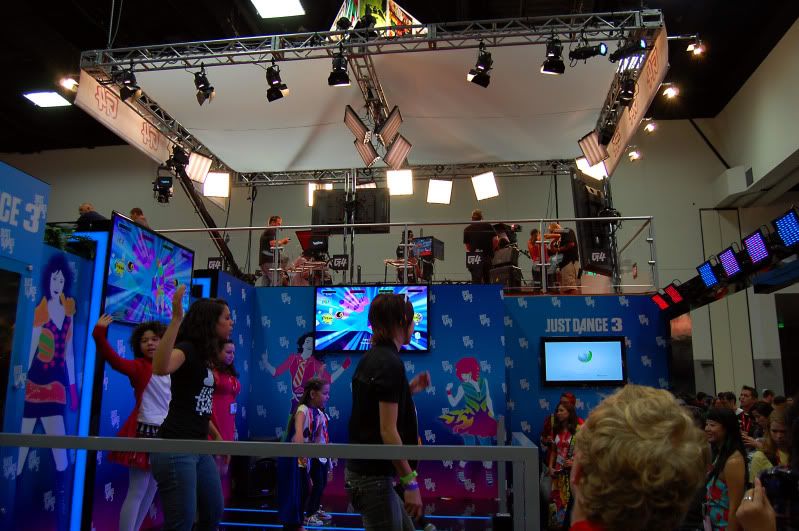 Now for my big geek out moment. I found the TARDIS!
It fit well with my shirt. Actually people started taking pictures of my shirt at this point.





What trip is not complete without one of the Sneetches making an appearance.
One of our rest periods.




Also a snack. Sneetch a bit overwhelmed by all of it.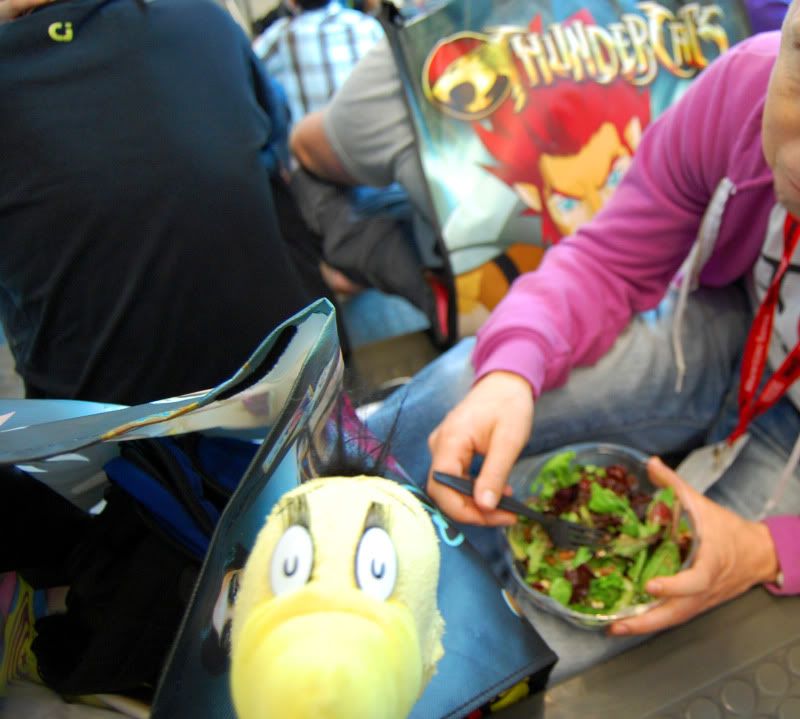 At this point we sat in on a few of the panels upstairs. But along the way we did run into a flying shark.





After the panels we headed back down to the main Exhibit hall for one last walk around.





Warmachine looking impressive for the crowd.





At this point we made our escape and Voltron pointed the way out.





As we exited out of the convention center we encountered a familiar face.
Tinkerbell mingling with the crowd.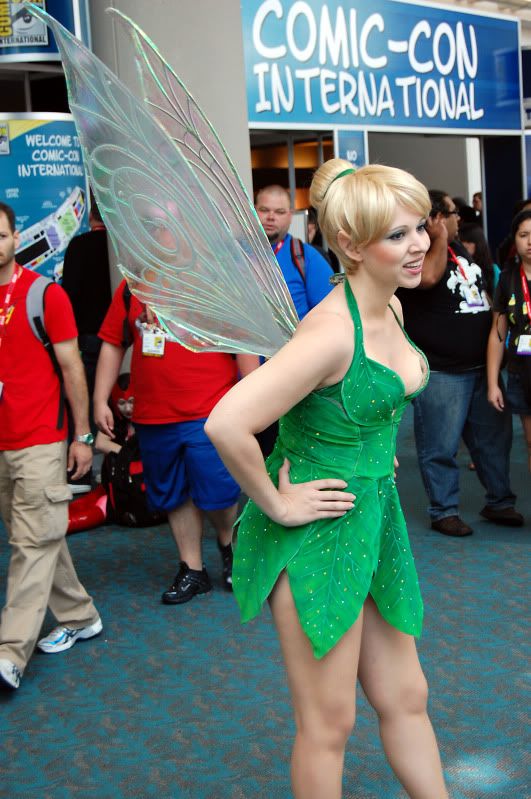 As we tried to escape the madness we thought about heading over to the Gaslamp Quarter.
Well, seeing this made us think twice about that.





We decided to head over to Horton Plaza to escape the crowds. But along the way we encountered the little town of Southpark.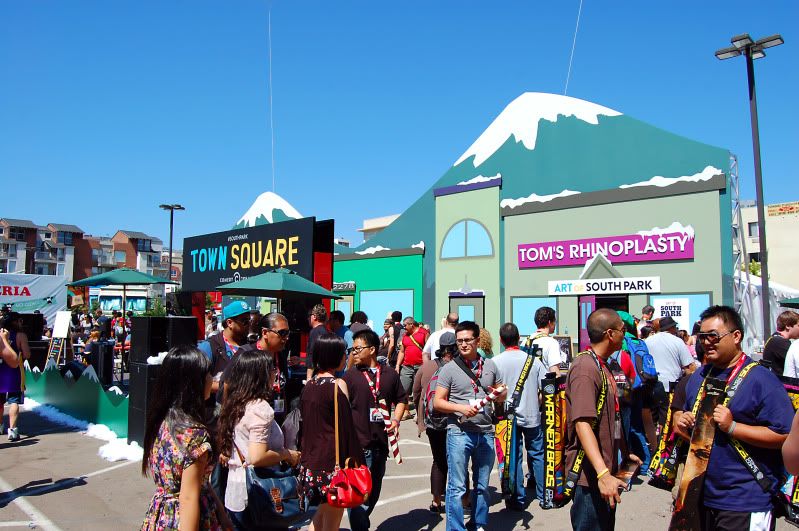 After a nice quiet lunch over at Horton Plaza we headed back to the Train Station.
And what a beautiful station it is.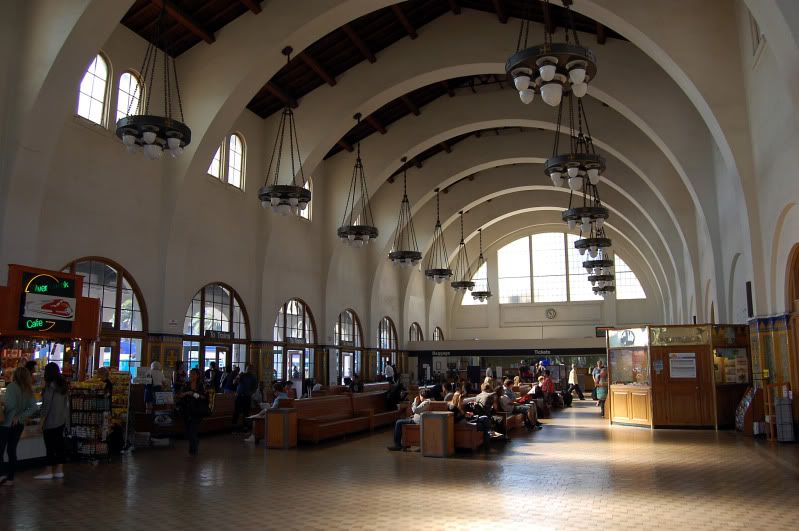 We headed back to Los Angeles watching the sun set over the Pacific ocean.
A bit tired and bedraggled, but lots of fun and some great stories.
An end to a great trip there and back again.

I leave you with a few pictures of the ocean on the way back.
See you at Disneyland.




The End