After completing a 100 mile bike ride in eastern Shasta County the day before, a friend and I decided to spend most of the next day driving through Lassen Volcanic National Park before going home. The main road had just reopened on July 15. We traversed the road from north to south. Our first photo stop was a view of Chaos Crag from the Jumbles.
As we continued down the road, Lassen Peak came into view. Here it is from the desolated area.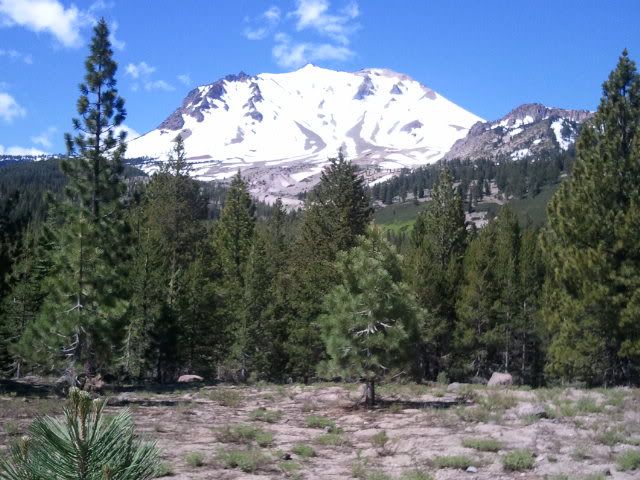 As we continued south, our next stop was Summit Lake. There are campgrounds on either side of the lake.
A trail starts at the north campground. The boardwalk at the start was nearly flooded as was the trail itself. This is about as far as I could get with dry feet. The view is looking back.
Summit lake isn't really at the summit. The road continued to climb to over 8000 feet in elevation.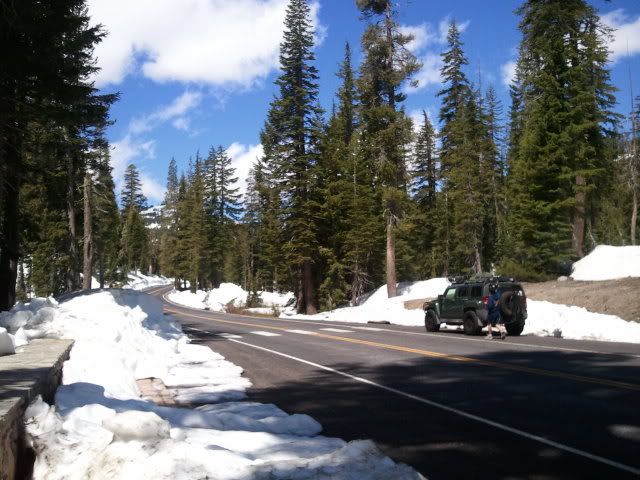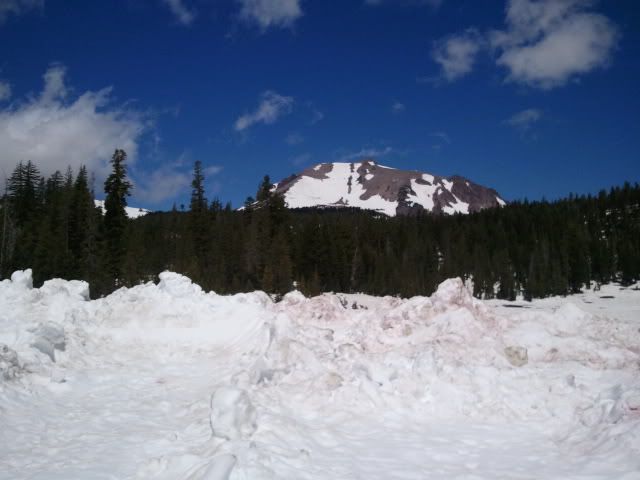 The snow is pretty high here.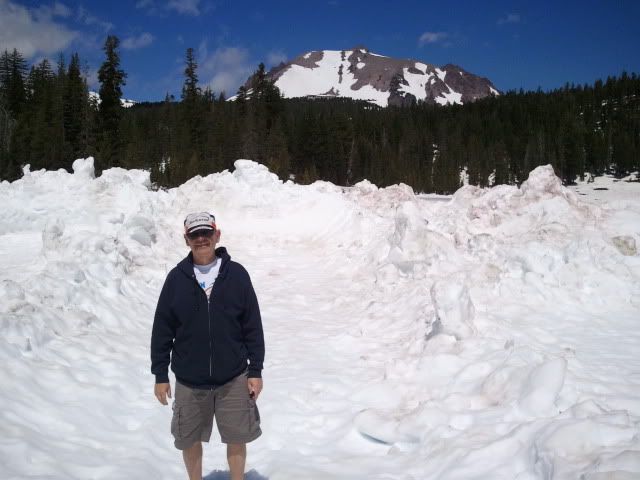 But it gets higher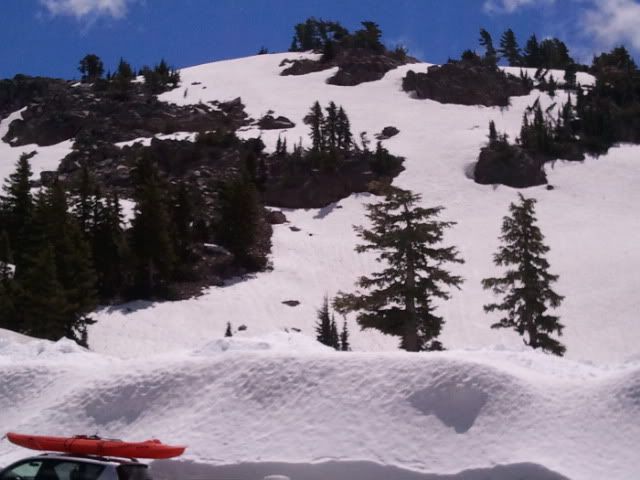 And higher
The tiny speck in the center of the picture is a skier. That's a long climb for a short downhill run.
From there the road descends. Our next stop was the parking lot for the trail to Bumpass Hell.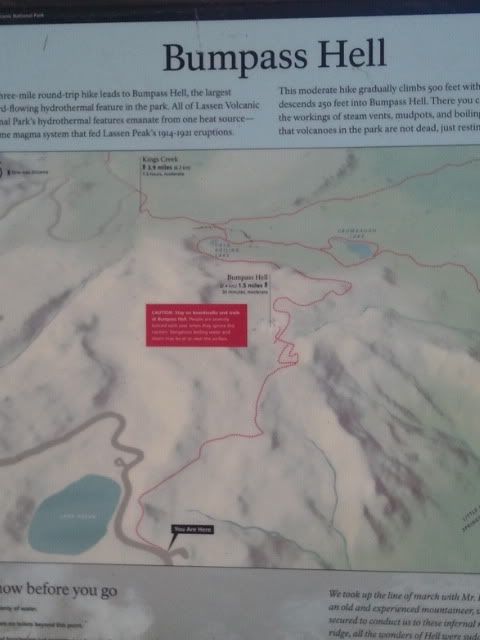 The trail to Hell was covered in snow, requiring heavy boots and trekking poles, neither of which we had. (I conjectured that Hell had frozen over.)
However, the view from Bumpass Hell's parking lot is pretty spectacular.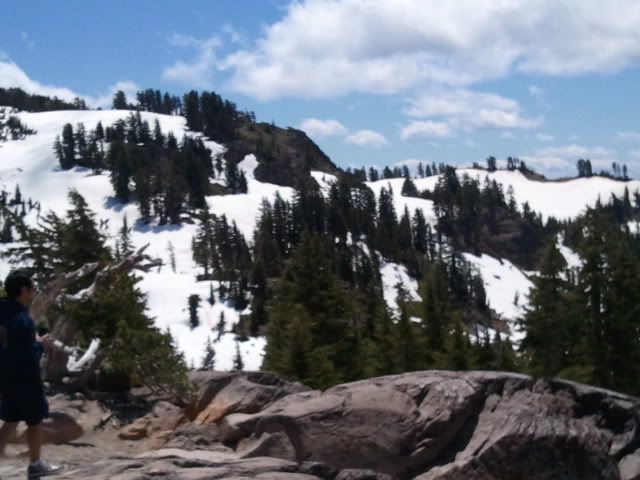 Our last photo stop was the Sulphur Works, which once was at the core of an ancient volcano. It's still quite warm, with boiling mud at one side of the road.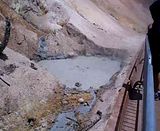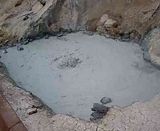 (Click on either of the above pictures to see a video.)
And steam vents on the other side.
After a lunch at the south entrance, we departed and drove home.