I just got back from a three-day weekend of bicycling in the vicinity of Lake Tahoe. The weather was perfect for riding (or other outdoor activities).
Day 1: Sly Park (Jenkinson Lake) to Silver Lake via Mormon Emigrant Trail.
Here we are posing for a picture before the first ride began: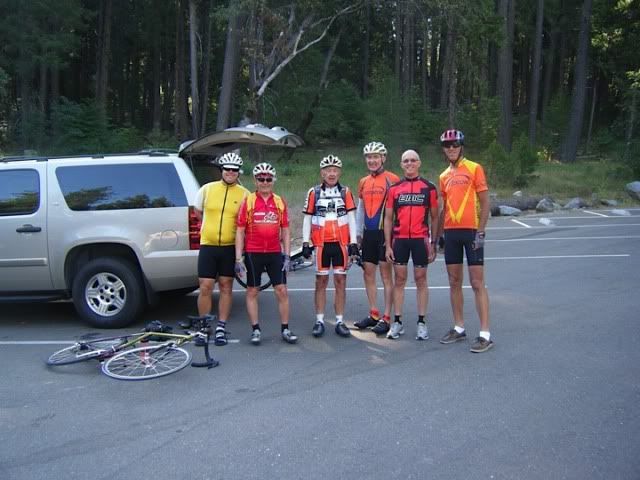 Mormon Emigrant Trail is a paved USFS road that runs about 25 miles from Sly Park (near Pollack Pines on US 50) to CA 88 about six miles west of Silver Lake. In that direction, it's a nearly continuous climb for over 20 miles. The summit is well over 8000 feet. Here are a couple pictures taken just past the summit: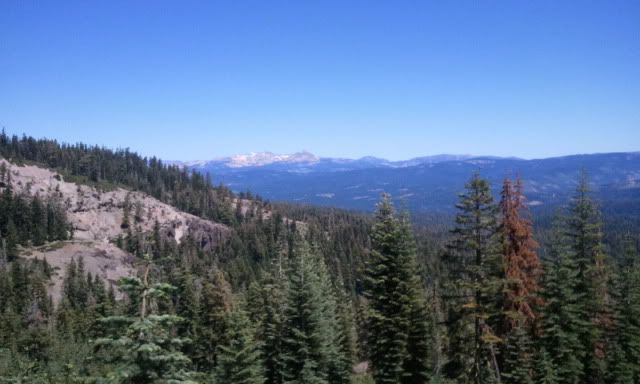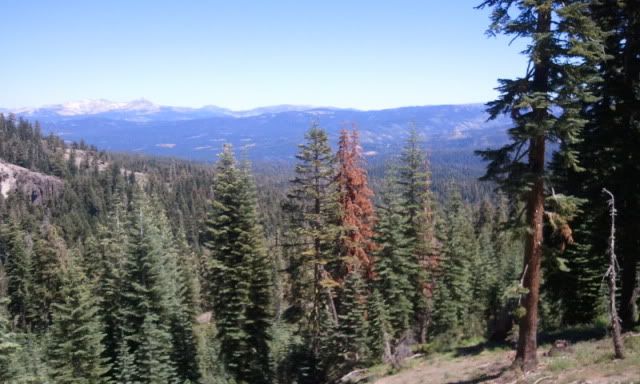 The road itself is very smooth with little traffic.
Once we made it all the way to CA 88, we went to Plasse's resort for a break.
On the way out, we stopped to take a couple pictures of Silver Lake. We returned the way we had come.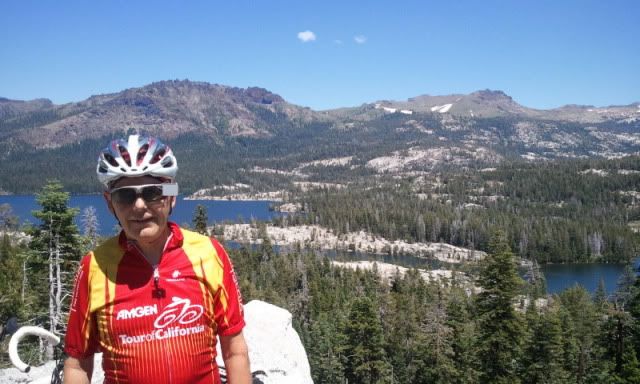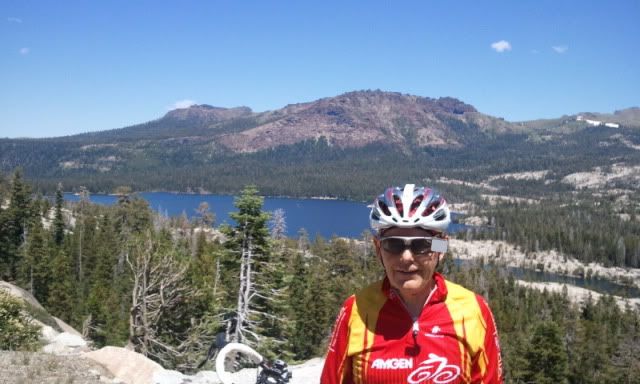 That was the toughest day, with 63 miles round trip and 6700 feet of climbing. After the ride, we drove on up to South Lake Tahoe for Calorie Replacement Therapy and to spend the first of two nights there. Our Calorie Replacement Therapy was purchased and consumed at Baja Fresh. Several of our group went on to Coldstone Creamery for dessert, but my burrito more than filled me up.
Day two (Donner Pass) will be posted later today.