Hi MiceChatters. :wave:
It's that time of year that Delaware Saengerbund has there German Christmas Bazaar. (also known as there German Christmas Festival)
A fun place to sit and eat great german food and watch german dancing.
As always. Santa is here to greet us in.
Welcome!
A part of Delaware Saengerbund's ceiling.
The prices of the food.
I got a Weisswurst, Macaroni Salad, German Potato Salad, & Sauerkraut
Also I got this cupcake. Hard to tell you, what kind of cupcake it was. Some kind of spice tasting cupcake. It was really good.
And of course, the always a must. The Black Forest Cake.
This year me and my mother ate in this Delaware Saengerbund German Library. All german books with german only literature.
A note that was in this German Library. (sorry for be so blurry. Hopefully you can still read it) it's pretty much what I just told you. It's a german library w/ only german literature in the books.
Just showing one of the books.
Just a ladies room sign.
The Deutsche Halle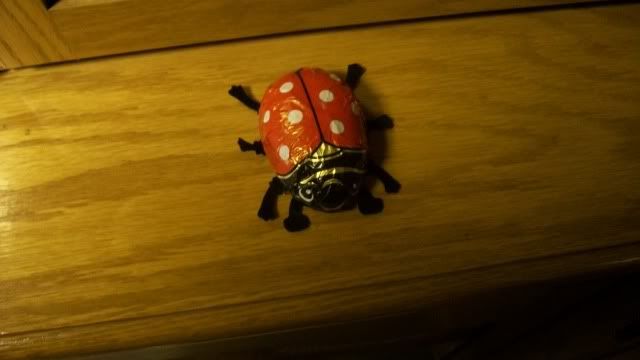 I bought this chocolate Lady Bug, that I thought was really cute.
I also bought these German cookies.
Some German knick knacks in Delaware Saengerbund.
Lastly some german dancing. The first picture shown, is some of them about to be ready.
Also two YouTube videos I made of random german dancings.
2011 Delaware Saengerbund's German Christmas Bazaar (German Dancing 1 w/brooms) - YouTube
2011 Delaware Saengerbund's German Christmas Bazaar (German Dancing 2) - YouTube
This is all I have to show for this year's German Christmas Bazaar at Delaware Saengerbund. I hope you have enjoyed looking at my trip report and I thank you for stopping by.
-Hayley B.