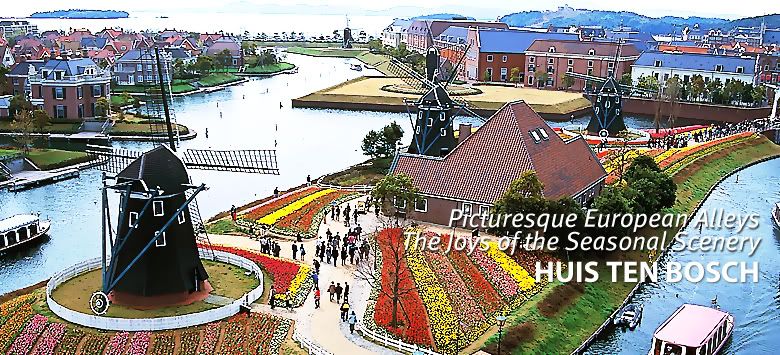 Tucked away in Japan's Nagasaki Prefecture, the Huis Ten Bosch theme park features a taste of the Netherlands thru it's canals, windmills, flower gardens, amusement rides, parades, musicals, restaurants, shops, museums, etc. Check out the park's website:
HUIS TEN BOSCH
If you're looking for a relaxing scenic vacation, take a canal boat ride through the park's countryside vista via this video link:
http://www.youtube.com/watch?v=h0DAJ...eature=related
Here's A video that gives an overview of the parks rides (most are either virtual reality or Holland themed), entertainment (including fireworks, parades, an flashy illuminated buiding show, and various performers), gardens. restaurants, hotels, etc:
Huis ten Bosch (Full Version) - YouTube
Among the major rides are:
Grand Voyage Theater
is the world's largest simulation theater. Be prepared to experience a sea adventure in a seat that rocks in sync to the action on the screen. At one point, there is a rather wet reinactment of the floods of Holland.
The Mysterious Escher
is a 3D musical adventure with motion seats. Think Captain EO. As a matter of fact, the park plans a future tribute to Michael Jackson, who is said to have visited Huis Ten Bosch on several different occasions.
Flight of Wonder
dark ride: a classic Peter Pan type of an attraction with a ride vehicle that hangs from an overhead ceiling track as you travel through a set of scenes that tell a chronological story. The interactive screens tell a the story of a good witch verses a cackly old witch using claymation characters, a castle, etc.
Fireworks:
a brilliant thematic fusion of world cultures
HUIS TEN BOSCH - YouTube
Teddy Bear Kingdom Inside Dream Circus

Koala @ Kyushu - Circus Dream, Huis Ten Bosch - YouTube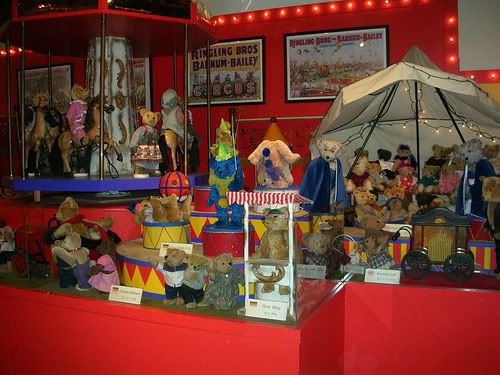 A Somewhat Humorous Discription of the Park By A Dutchman
Huis Ten Bosch (Japan) - YouTube