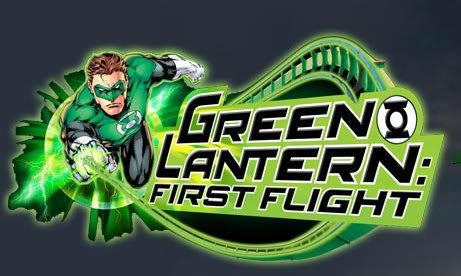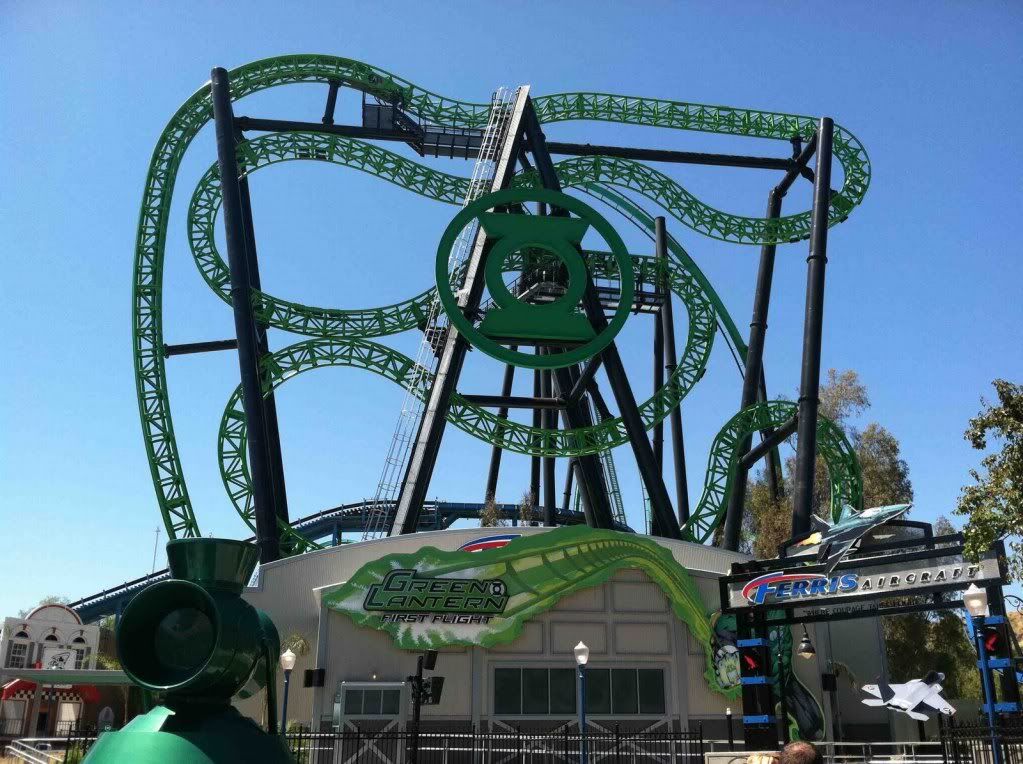 Green Lantern: First Flight
George Harrison sings..."My Sweet Lord" !? - YouTube
On July 1st of this year, the coaster was dedicated to the only superhero in the universe (not to mention the upcoming Avengers flick) using green energy. The ride boasts a first of it's kind vertical zigzag pattern track, and it holds the distinction of being the soal verticle spinning coaster in the U.S.A.
Go Intamin! Pimp me an intergalactic ride, baby!
Woooo! Woooo! Woooo!