Greetings Micechatters
Today we were invited to an
L.A. Conservancy
screening of the 1947 Christmas classic
Miracle on 34th Street
at the
Million Dollar Theater
in downtown Los Angeles. But first we paid a visit to the famous
Bradbury Building
located directly across the street from the Million Dollar.
The
Bradbury Building
is an architectural landmark in downtown Los Angeles, and is featured prominently as the setting in a wide range of popular media—particularly in the science fiction genre including films, television, literature, and music videos.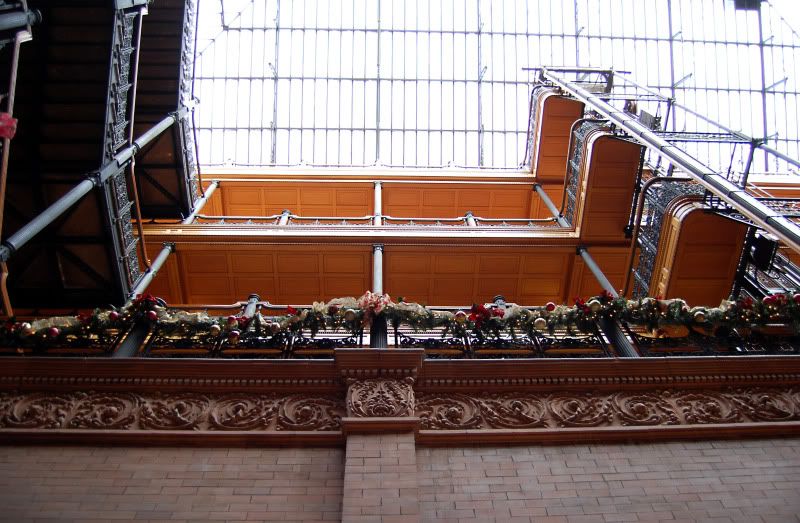 Most notably, the building is the setting for both the climactic rooftop scene of the 1982 cult classic Blade Runner, as well as the set of the character J.F. Sebastian's apartment in which much of the film's story unfolds.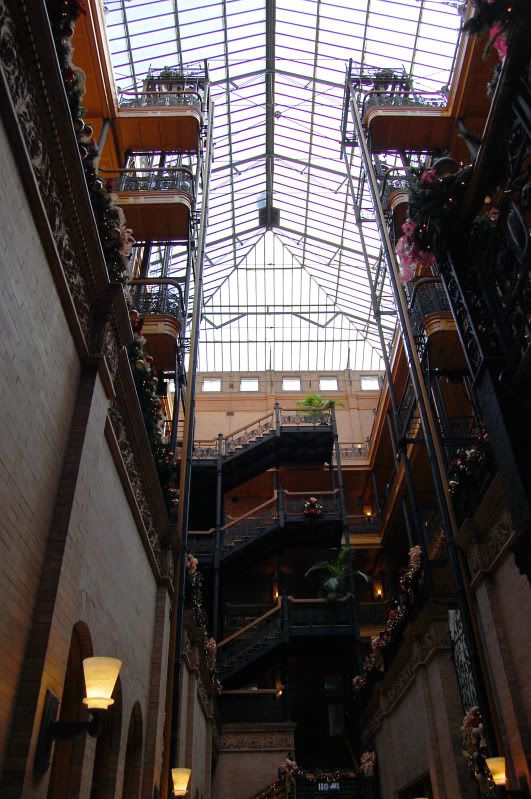 On to the theatre.
Here's a bit of history about this grand dame.
Legendary San Francisco showman Sid Grauman launched his Los Angeles operations at the Million Dollar Theatre in 1918, dazzling movie audiences with glamorous productions in a setting reputed to have cost the million dollars suggested by its name. The building was designed by Albert C. Martin and adorned with sculptures by Jo Mora.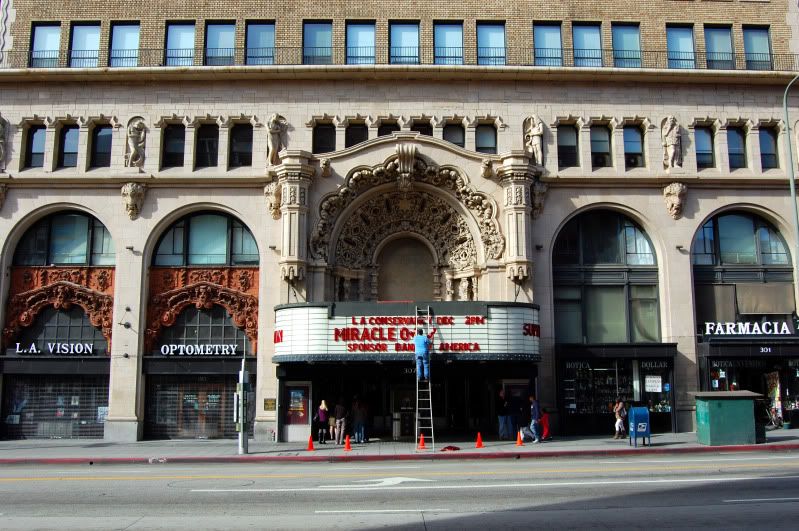 Here's a view of the ground level of the theatre.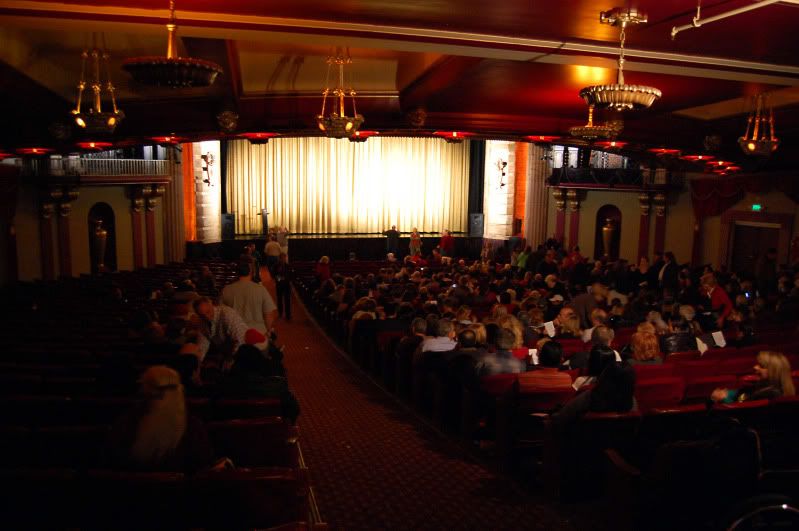 We sat in the balcony.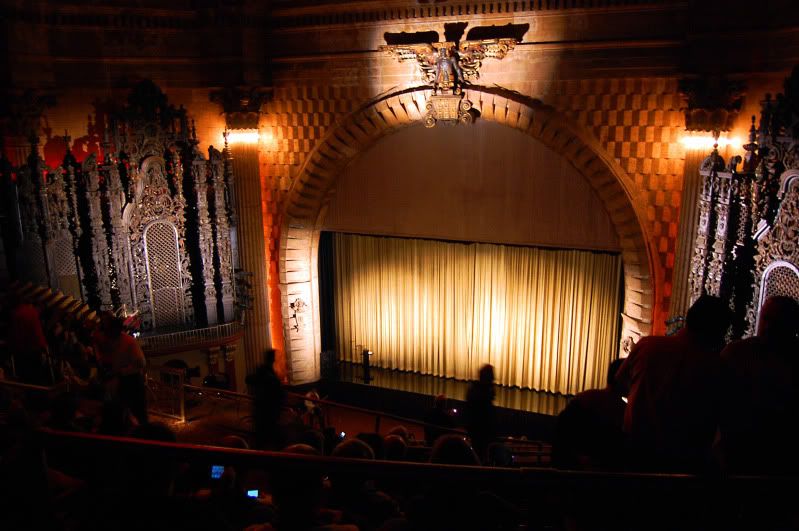 The auditorium, designed by William Woolett, is Spanish Baroque, highlighted by a magnificent coffered dome.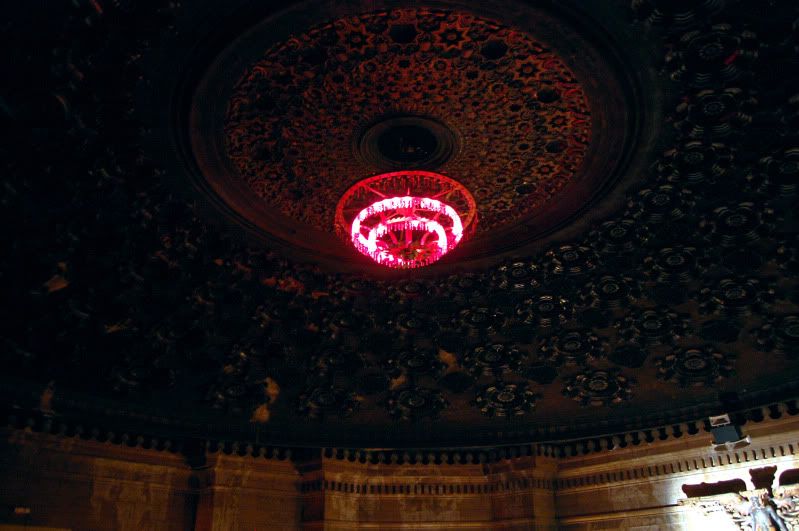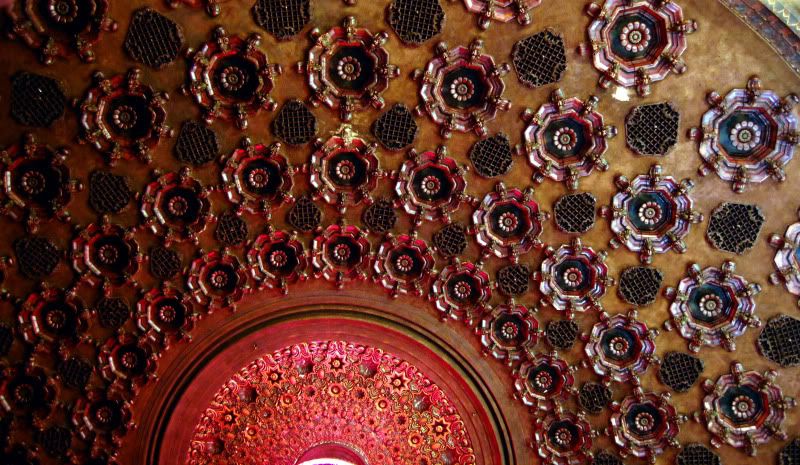 The flash really shows the detail of the roof. And some of the water damage the roof has sustained.
The theatre is in the process of being restored, but a lot more work has to be done to bring the theatre back to it's original sparkle.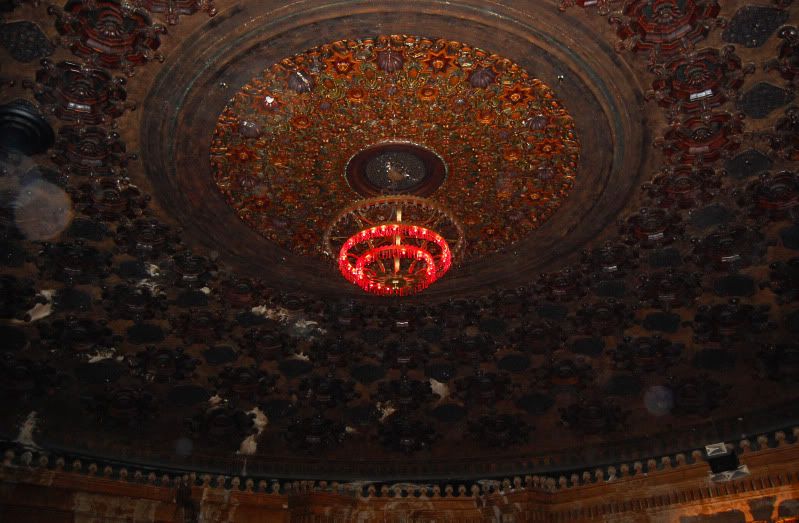 The ornate organ grilles illustrate the John Ruskin fable "King of the Golden River."
There was a great turn out for the screening and the audience came out of the theatre with smiles on their faces.
If you ever get a chance to attend an L.A. Conservancy screening, or take one of their walking tours, do it!
It's a great way to experience the history of Los Angeles.
If your interested in information on the L.A. Conservancy check out their website at
Los Angeles Conservancy | Home