From July 7 to July 13, I participated in a bike ride down the central California coast to raise funds to help build a footbridge between two villages in Lesotho, so that one village could have access to education and medical care only available in the other. (You can read more about the fundraising aspect from the link in my signature.) Over a period of six days, we rode over 360 miles from Watsonville to Malibu, with camping stops at Big Sur, San Simeon, Pismo Beach, Buellton, and Ventura. Here is my story in pictures from the ride:
Day 1: Watsonville (Santa Cruz County) to Big Sur (Monterey County)
The day's ride started in Watsonville at a church parking lot where we were united with our bikes.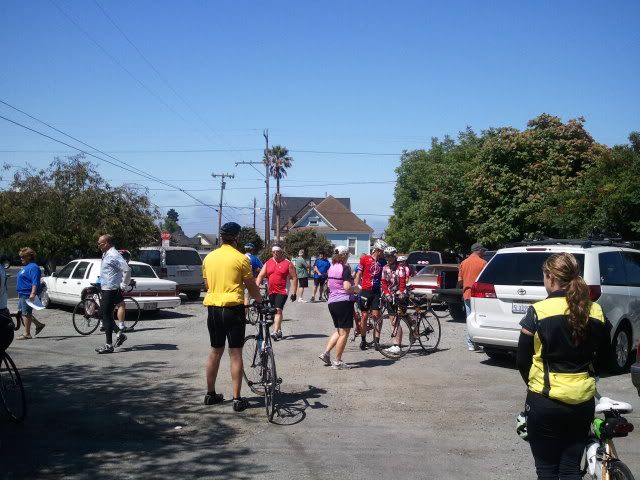 From there we proceeded past Moss Landing,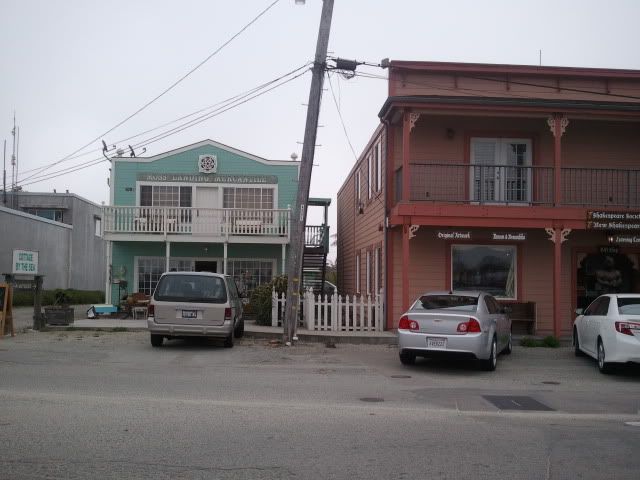 to our first rest stop outside of Castroville.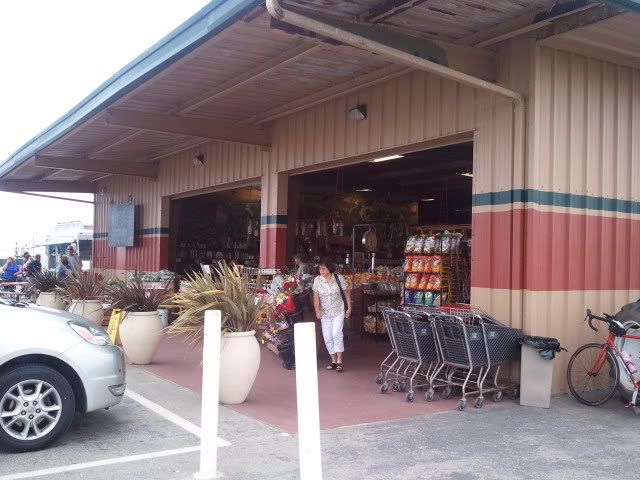 They grow lots of artichokes around Castroville.
A little later, we found ourselves on a bike path headed toward Monterey.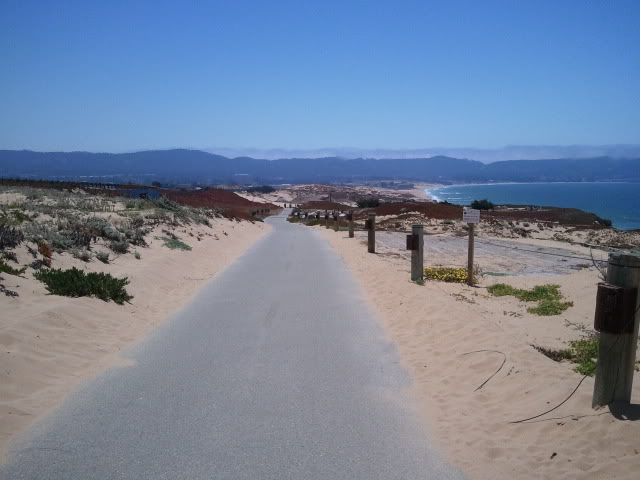 There we stopped for lunch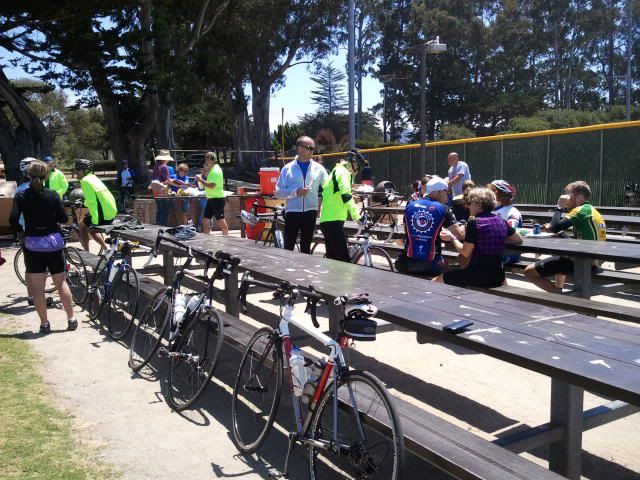 at Estero Park in Monterey.
Not that we were alone.
Up over the hill and past Carmel, we saw this sign on the highway telling us what lay ahead.
And this was typical of what lay ahead.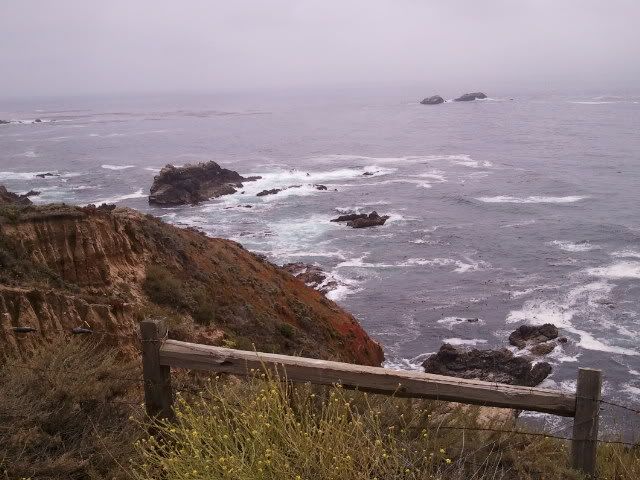 Not that I didn't stop once in awhile for a photo-op.
Some places just had to be taken in.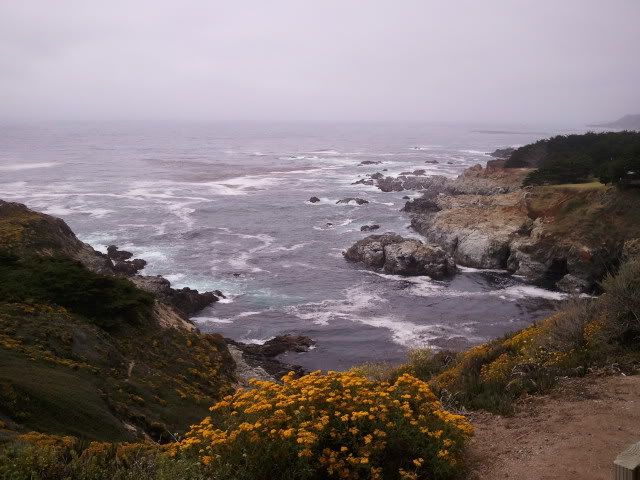 Looking back....
After about 65 miles of bike riding, we pulled into camp at Big Sur State Park. This is neighboring tent.
My little tent is in the background.
Because of our late start, not much went on that evening, and we rested up for our second day.
---------- Post added 07-29-2012 at 05:38 PM ----------
Day 2: Big Sur (Monterey County) to San Simeon State Park (San Luis Obispo County)
This was to be our hardest day of the tour, with about 5000 feet of elevation gain in 70 miles. Each day started with a reminder of our cause.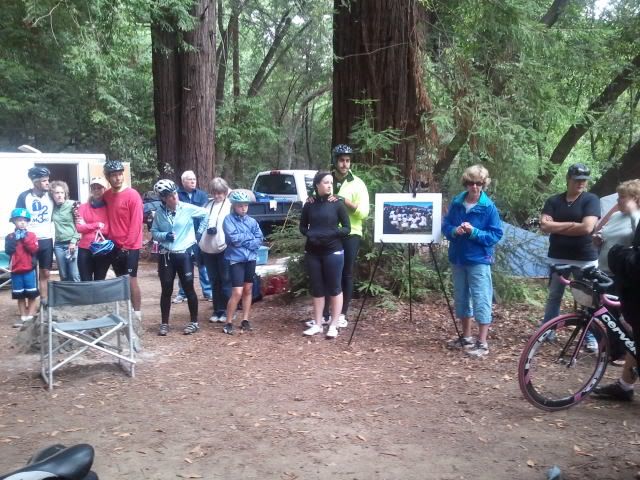 The first hill out of the camp was sunny, but over the top, we encountered fog and overcast that was with us most of the day.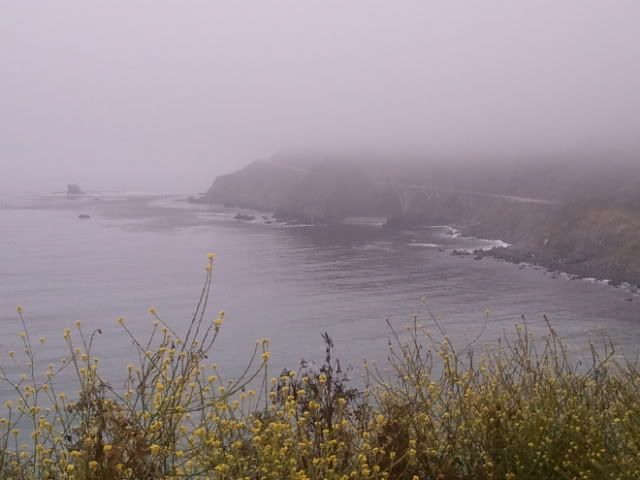 Still, there were some nice views, once the fog had lifted a bit.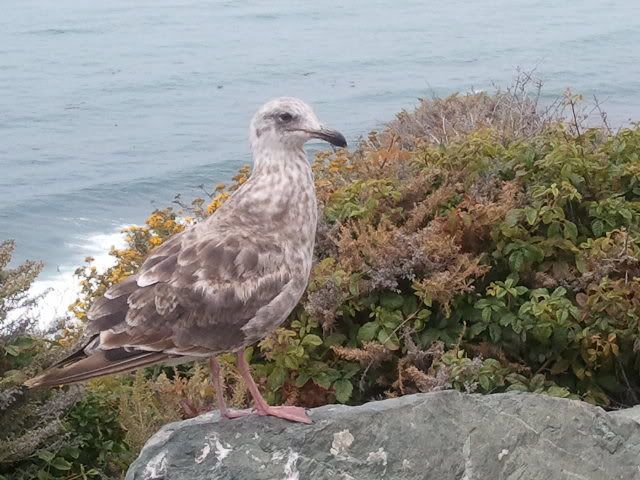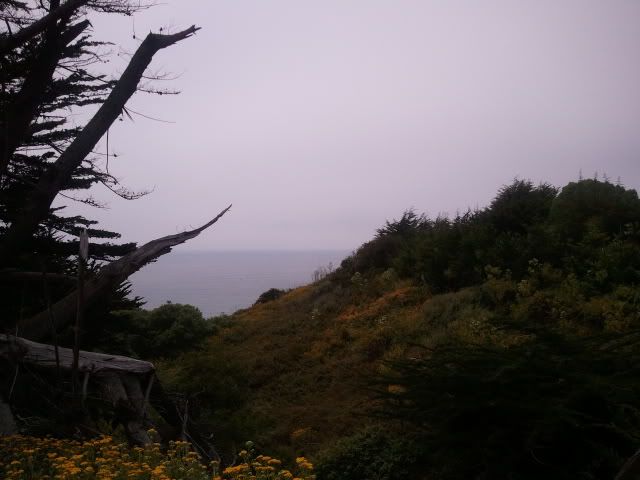 One of our rest stops was at Ragged Point, with most of the day's climbing behind us.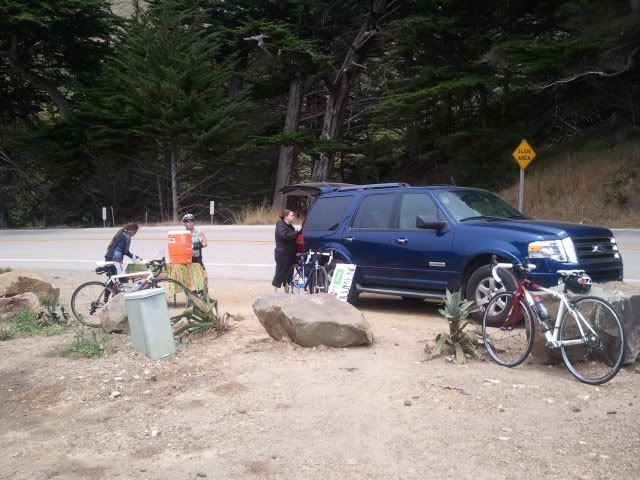 As we got nearer to San Simeon, the terrain flattened, and we could see elephant seals lounging on the beach.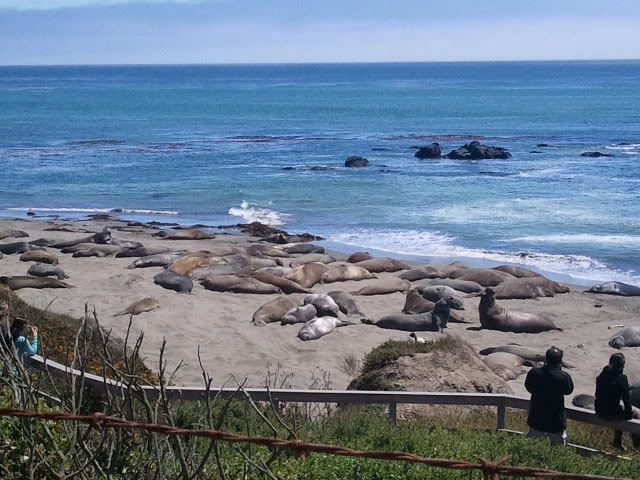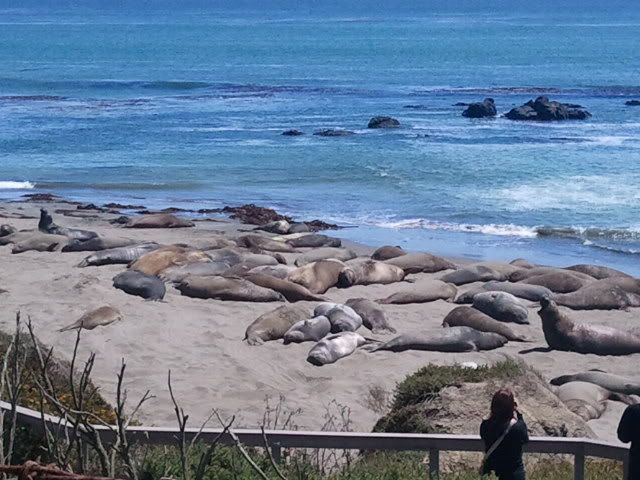 Away from the seals were boarders being pulled by parachutes.
On the shore below Hearst Castle is a small community.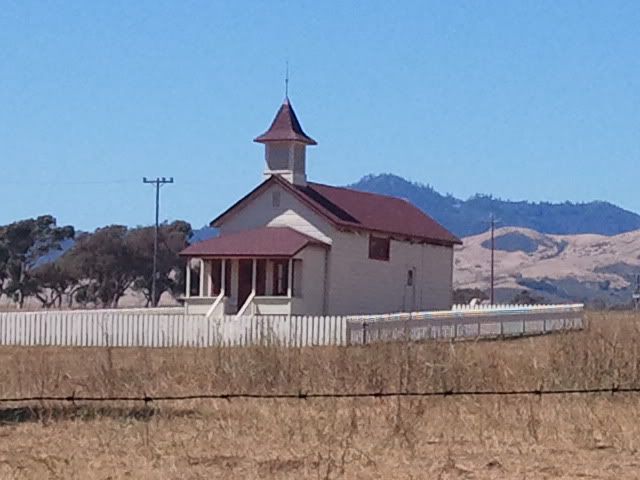 All day long, I had a mechanical problem with my bike, making it more difficult to shift gears as the day wore on. The next available bike shop (so I thought) was in Cambria, but I didn't expect it to be open, as it was Sunday. Since the town was just a few miles past the camp in San Simeon State Park, I decided to make for it the next day.
Each evening there was a worship service, but I did not take pictures during that time. After that, we would have dessert and retire to our tents.