Silver Dollar City near Branson, MO announces their new coaster for 2013 including the first Double Barrel Roll on a wooden coaster EVER!!!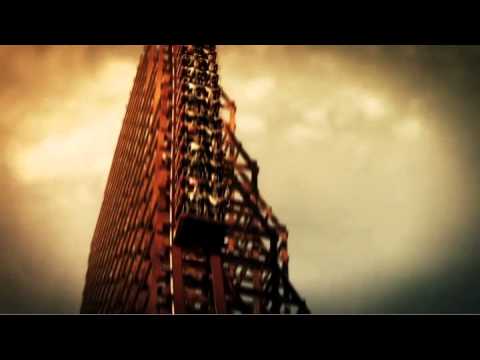 Outlaws Beware!!
Brave Pioneer's Heading West

The Worlds Most Daring Wood Coaster is coming to Silver Dollar City

Screamingly Steep: Worlds Steepest Drop for a Wooden Coaster

Brazenly Bold: World's Only Wood Coaster to Twist Upside Down

Furiously Fast: World's Second Fastest Wood Coaster

Test your grit as you blaze through the great Ozarks frontier on Outlaw Run. But be on the lookout! Rumors are there's a rogue outlaw and his unscrupulous gang waiting to ambush your stagecoach alone the way. Steel yourself for an adventure of a lifetime filled with heart-pounding, record-breaking thrills.
Outlaw Run | Silver Dollar City | Branson, MO
Layout:
It's true. We cross our hearts this drop will turn your stomach upside down. It's the steepest one for a wooden coaster ANYWHERE on our big earth. And if you think the drop won't get you, then hold on for the two barrel rolls which literally will leave you wondering which way is up. But we're not stone-hearted cads like those dastardly cowards who are rumored to be lurking in Outlaw Run, so here's a head start. Study these pictures to be ready for the ride ahead. .
Fact Sheet:
A look at the Double Barrel element under construction from the parks Facebook Page
https://www.facebook.com/Silverdollarcity
:
Who else thinks this looks amazing and will be booking a trip to Branson next year?