Far from Tokyo Disneyland, in Nagasaki Prefecture, lies
Huis Ten Bosch
, a theme park recognizing the trading partnership between the Netherlands and Japan that dates back to the early 17th century. Most of the buildings you will see in these pictures are replicas of Dutch buildings.
My wife and I were visiting family in nearby Navy base housing, and that put us within walking distance from the "Free Zone" and the back entrance of the park. We were able to visit the park three times during our visit, and I've uploaded over 100 photos to a photobucket album found at
HuisTenBosch pictures by trekkiedad - Photobucket
. Rather than post all of them here, I'll select some of the better examples for your viewing pleasure. Not all will be described in detail.
One of the icons of the Netherlands is the windmill, and this is one of several located in the front of the park.
Here are some examples of the architecture found in the park.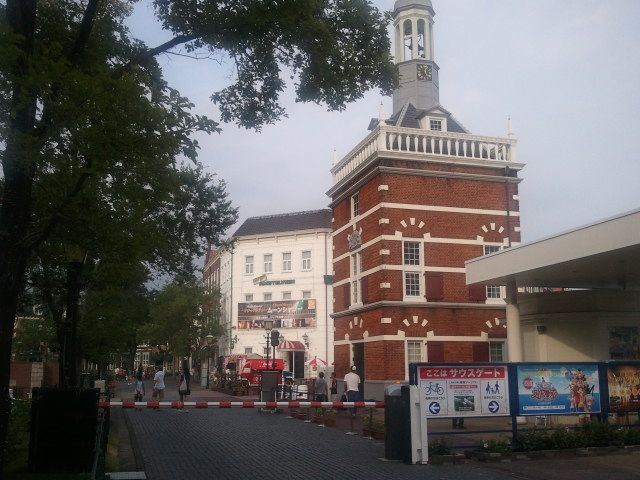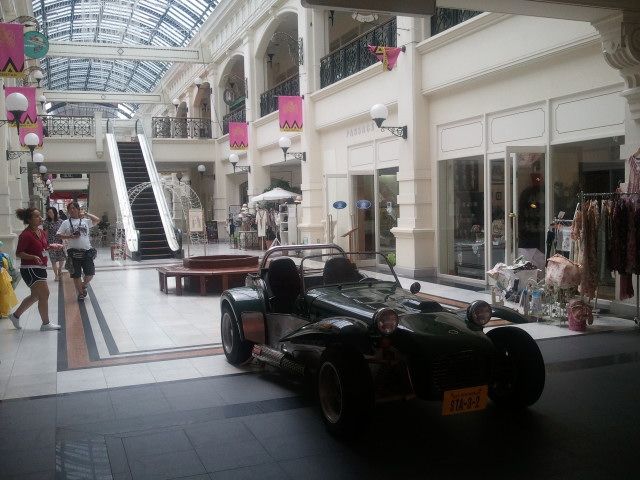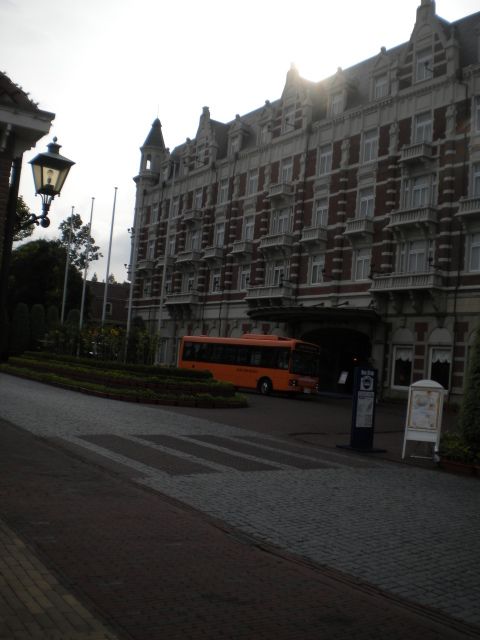 Of course, there were canals.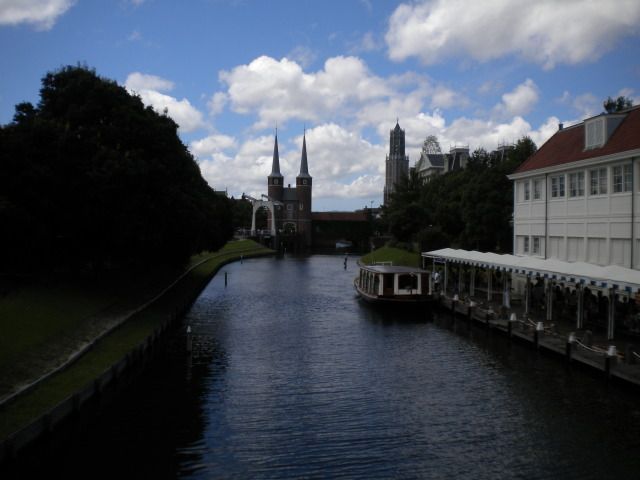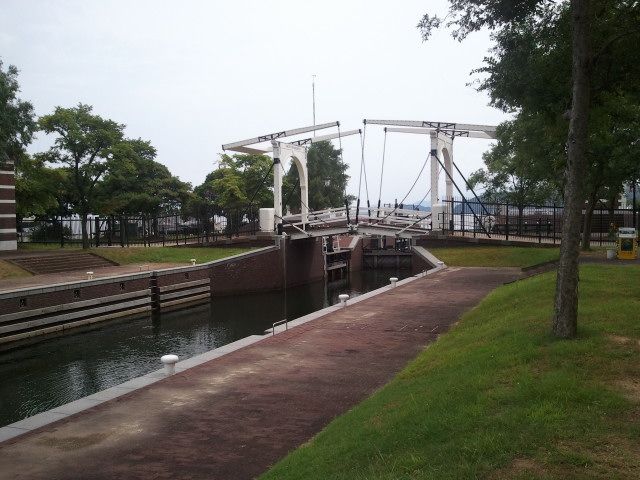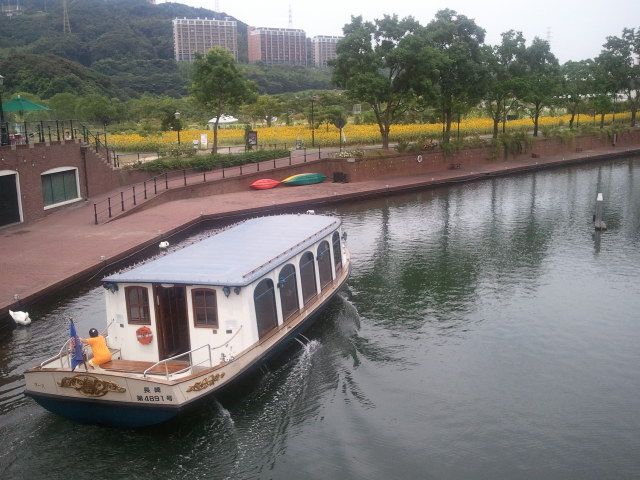 There were large gardens, a formal one of roses, and the seasonal "art garden" which was filled with sunflowers.
Notice the ferris wheel in the background? It's 42 meters high and affords some magnificent views of the park and Omura Bay beyond.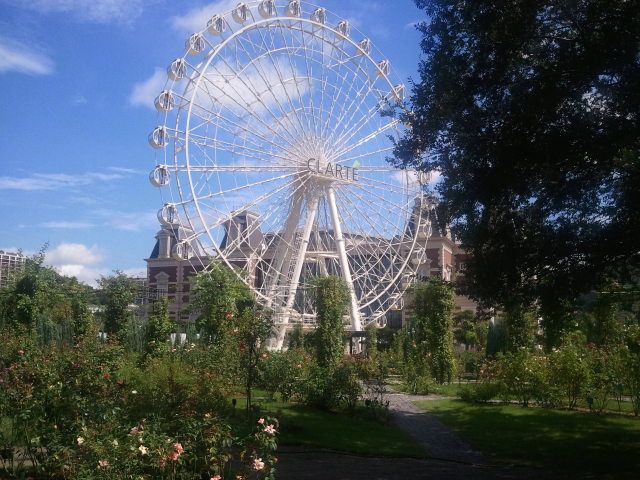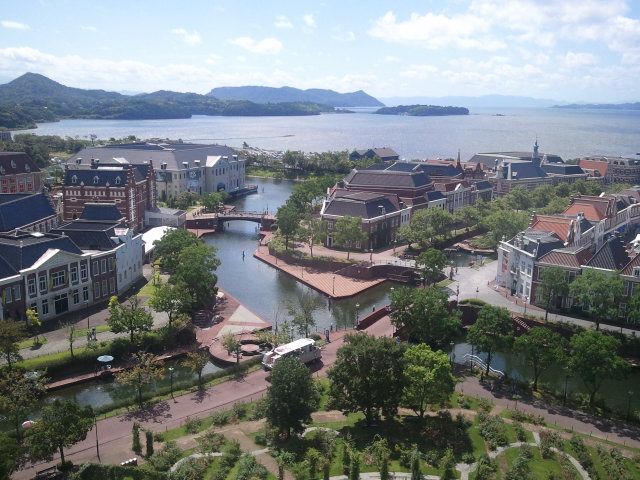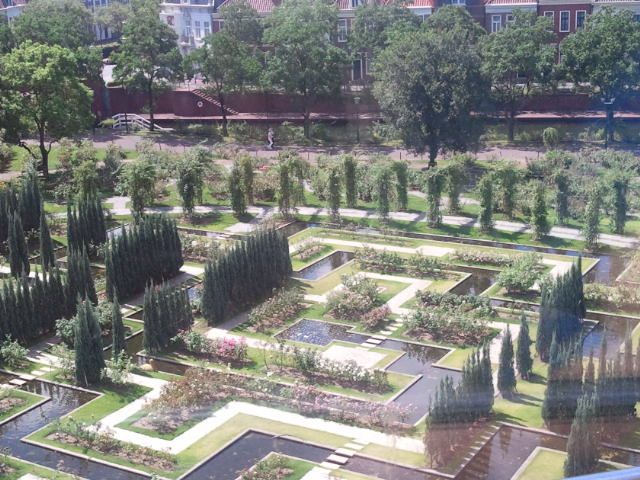 There were several forms of transportation in the park: boats, buses, rental bikes, and this thing.
What's a theme park without a parade? In this one, spectators were squirted with water guns.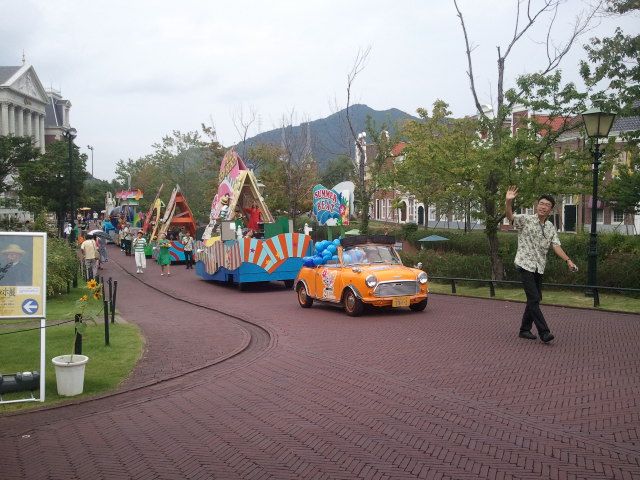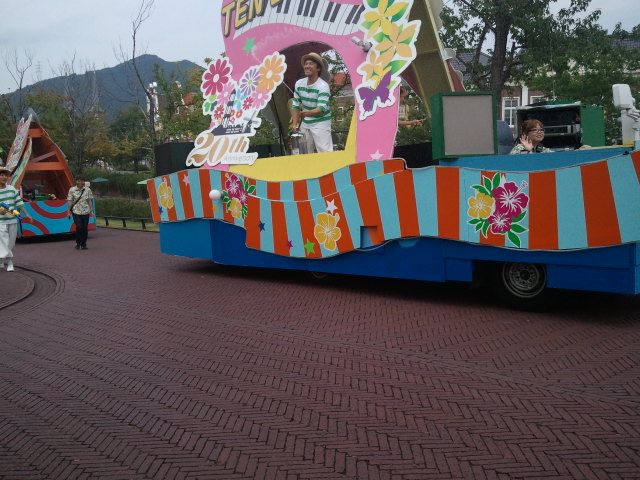 No theme park would be complete without activities for children.
Food and shopping.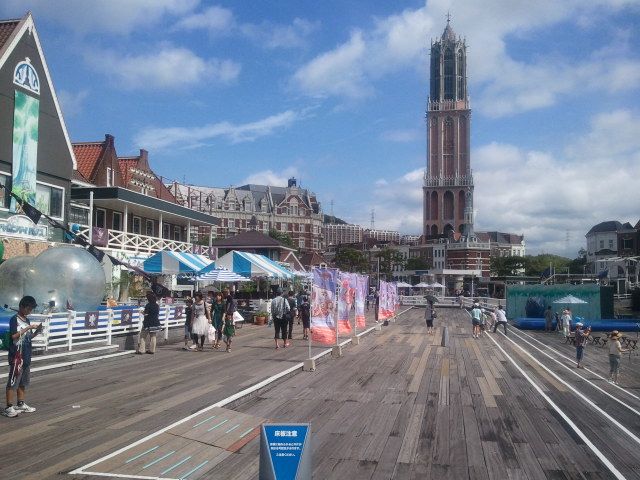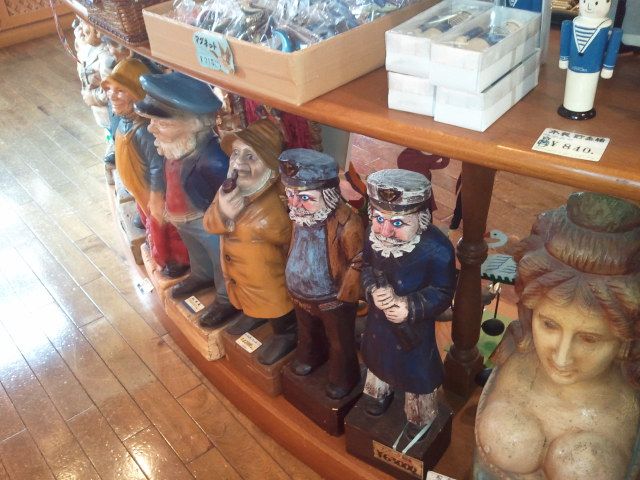 And some pictures I'm not going to categorize.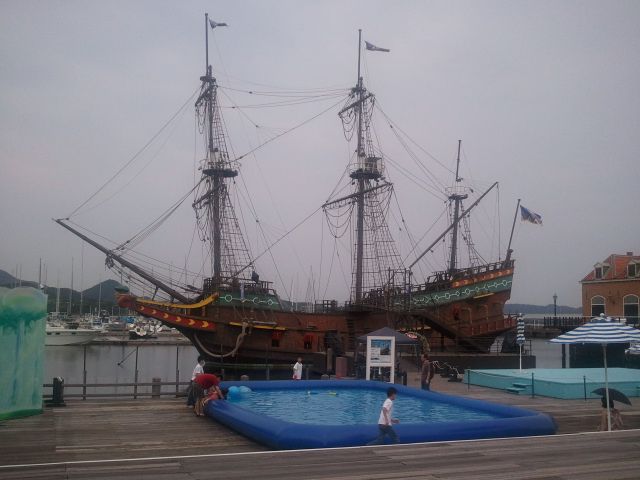 That pretty much sums up our experience in Huis Ten Bosch. In the near future I'll post pictures from other places we visited in Nagasaki prefecture.