A friend of mine who is a Navy veteran convinced me to participate with him in a Ride 2 Recovery "Honor Ride" that occurred in Las Vegas over the Veterans Day weekend.
Ride 2 Recovery is a charitable organization that promotes group cycling as a therapy for veterans who can benefit. Resources and events run from indoor spinning classes to multi-day challenge rides. Modified bikes are provided for those with physical challenges.
An Honor Ride is a public event that invites the cycling community to ride alongside these "Healing Heroes" in supported rides of varying lengths. It also serves as a fundraiser for the charity. The Las Vegas event had three routes from 18 to 80 miles in length in a single day. My friend and I chose to take the long route which would take us out along Lake Mead.
There were probably 400 to 500 or more riders participating in this event, and we all started en masse at around 9:00 in the morning. You can see some of us waiting to start at the Mandalay Bay Resort.
The city closed Las Vegas Blvd. ("the strip") to allow us to pass in an orderly fashion.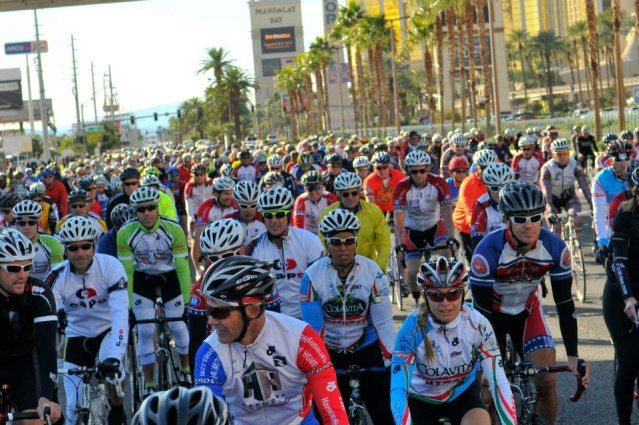 As the ride progressed, riders thinned out. Some remained with motorcycle escorts, while others rode at their own pace. Here I am, still on the strip, ahead of a small group.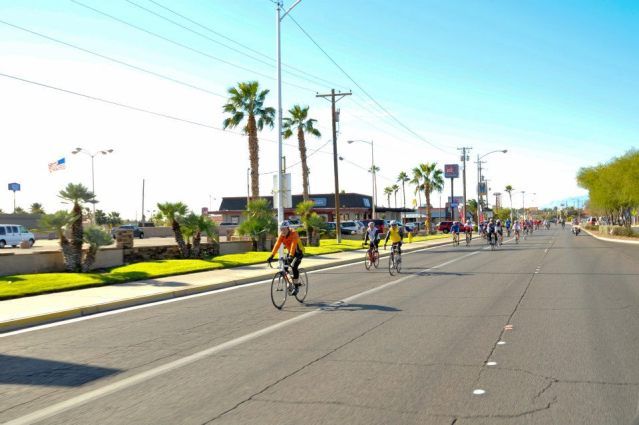 Once away from the urban area, we were pretty much left to ride at our own pace. Sometimes we rode alongside others, sometimes not.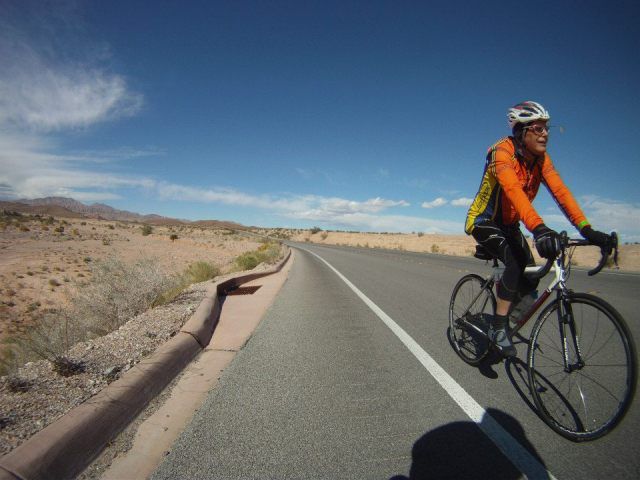 Here's a photo op of my friend and I at the entrance to the Lake Mead NRA.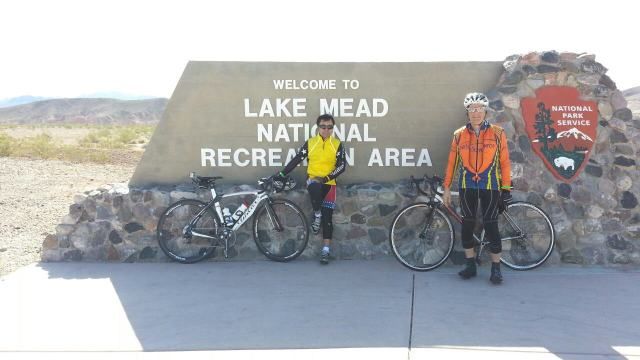 Including riding to/from my hotel to the start/finish, I rode 84 miles that day and went home with a t-shirt and participant's medal.
Many more photos can be found at Ride 2 Recovery's
Facebook page
. There is also a youtube video taken by one of the riders. It covers the first part of the ride down the strip, but it's over 34 minutes long. My friend and I appear about 3:14 to 3:20.