I had the opportunity of attending a soft opening of The Queen Mary "Chill" an enchanting winter event last night (Nov. 16). From the website, it appears that this event is the only event of its kind on the West Coast.
It costs 20 bucks to park your car which is a little too pricey consider it's not even a theme park. Disneyland parking only costs 15 bucks. If you guys want to save some money on parking and park for free, I recommend you guys Park somewhere in Downtown Long Beach like near Wal-Mart and take a free shuttle in.
There are only 2 food vendors. One sells Pizza and Hot dog. Another one sells Ice Cream.
There's also a big ice skating rink with real ices not some fake synthetic ice that you will find elsewhere. This ice rink is so much bigger than Downtown Disney Ice rink and you don't need to wear knee-pads or helmet, but you do need to sign a waiver. It costs about 12 bucks to skate which is pretty reasonable. My only complain about this Ice Skating is the lighting at night. It's not too bright and every once in a while it will change colors. The best thing about this ice skating is that it comes with a cute orange learn-to-skate walkers if it happens to be your first time ice skating. You can also sit on it and your partner can push you around the rink as you can see in one of my video.
As for the Ice tubing, it's located right indoor next to the Ice Kingdom. It costs 13 bucks for 5 runs. For me, it was fun since it was free. I would definitely pay for it if it was much longer. By the way, it's real ice also.
Now on to the main attraction "The Ice Kingdom" located inside the giant white dome, at first I always visualize that this event going to take up every single space inside the dome building, but I was wrong, it just takes up a quarter of the dome space inside a huge tent. When entering the Ice Kingdom you get to borrow a free winter coat called Parkas. In the beginning, I thought I can brave the cold inside like a man, but boy was I wrong it was extremely cold, that's why they let us borrow the parkas in the first place. It was pretty neat inside. My favorite Ice sculpture is definitely the 24 foot tall Queen Mary Ship. It even comes with an ice slide on the Queen Mary Ice sculpture to slide down. I wish the slide could go on forever. But, after being inside for 30 minutes or so, I can't stand it much longer because my feet were freezing to death and had to leave. Overall, it was a very good experience. I would definitely recommend you guys checking this place out. I wish there were a lot more sculptures though.
If you guys don't want to pay full price to check this place out, head over to goldstar.com and buy it from them for cheap at around 16 bucks each instead of the 25 bucks at queenmary.com. But, if you guys happen to buy it at full price, you guys can check out the Queen Mary Ship for free during the day. By the way, if you guys attended Queen Mary Dark Harbor in October and still have the ticket stub, I believe you guys get in free starting on November 27.
Overall, I would definitely say GO and do the Ice Kingdom and Ice Skating, but don't do the Ice Tubing.
For those who are planning on going soon and want to see how this place looks like before you guys go, I have recorded some of video of how this place looks like:
This video shows you how the whole event looks like from the outside and inside of the dome: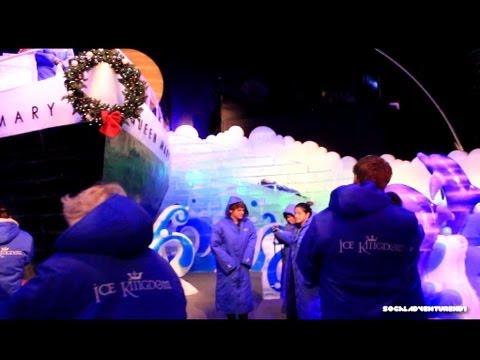 The next video shows a little tour of how Ice Kingdom looks like inside: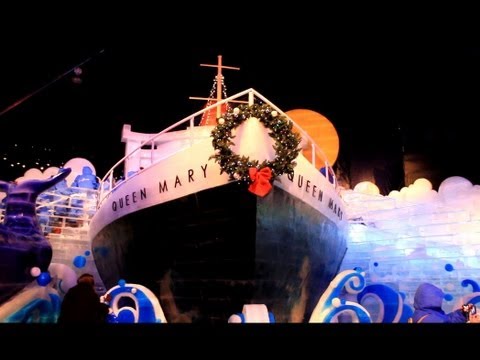 And finally this last video shows me SLIDING down the Queen Mary Ship Ice Sculpture.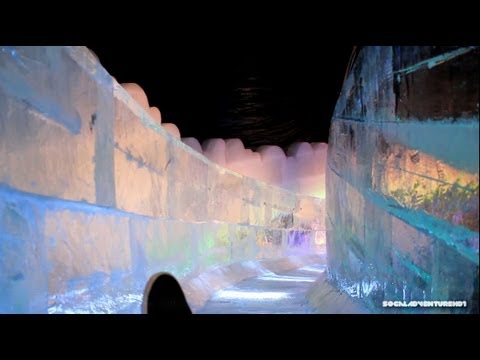 I didn't take a lot of picture cause I prefer videos.