Aquaventure in the Bahamas is according me the best waterpark in the world. The Disney waterparks look better than Aquaventure but still lack the edge that place has.
There are two Atlantis resorts in the world. One is in the Bahamas and the other is in the United Arab Emirates. The one in UAE is at the very end or top if you want of one of the man made palm shaped islands in Dubai.
Atlantis seen from the metro at the Palm.
Atlantis The Palm opened with a huge party and an even bigger firework show. It was one of those larger than life projects we all have herd much about in Dubai. What people forgot was that there already was one Atlantis since many years in the Bahamas.
The most unique feature of the Atlantis resort is the waterpark Aquaventure. The waterpark is what makes the hotel.
Atlantis seen from the metro train.
Just like in the Bahamas this Aquaventure features a lazy river that connects to many slides, a dolphin area, aquariums and a beach.
The beach at Aquaventure
The Aquaventure parks are themed and have a good enough design to satisfy the picky guests like me.
The one thing that struck me with the park in Dubai was that it lacked the big futuristic building from the park in the Bahamas. It overall felt like the Dubai park had fewer slides.
Some of the slides were hard to find, wich I find odd.
This park has a few watercoasters. I got stuck in one and slided backwards and had to leave the slide. The people working at that slide told me that some of the engines to the pumps need to be replaced. I just felt too fat for not being able to go up that hill.
The Palm seen from Aquaventure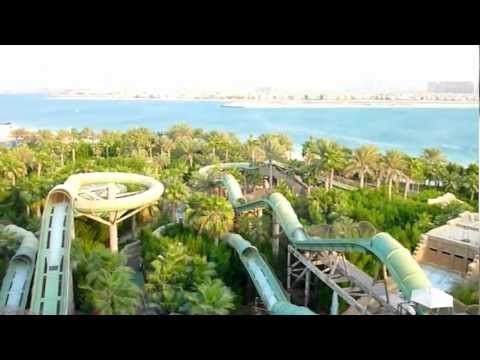 Here is another waterpark in Dubai:
http://micechat.com/forums/other-the...ark-dubai.html