Greetings Mice Chatters
Long time no trip reports. LOL
This last Tuesday I was playing host to an out of town friend and we payed a quick visit to the California Science Center.
My friend was a huge follower of the Space Shuttle program, so he was looking forward to this.
To see the Endeavor, you can go online and get tickets to see the Shuttle. The tickets are free and the only charge is for processing which is 2 dollars per ticket. They do this so the exhibit doesn't get over crowded. The times are broken up into 15 minute increments, and you also have a choice of ticket packages. There's an IMAX film offered with one of them but we just chose the Shuttle viewing without the IMAX movie.
With out printed out tickets in hand, we proceeded up to the second level and headed to the first part of the tour. One of the first things you'll see is the original landing gear on display, and you can actually touch the tires. Yes, your allowed to do it.
The next thing that caught my eye, and is probably the one question everyone has asked at one point or another. "How do you go to the bathroom in space?"
Well, this next exhibit answers that, with the actual toilet from Endeavor on display. There's also a video that explains how it works. It can get a bit graphic if you are sensitive towards such things.
Here are a few pics of the display.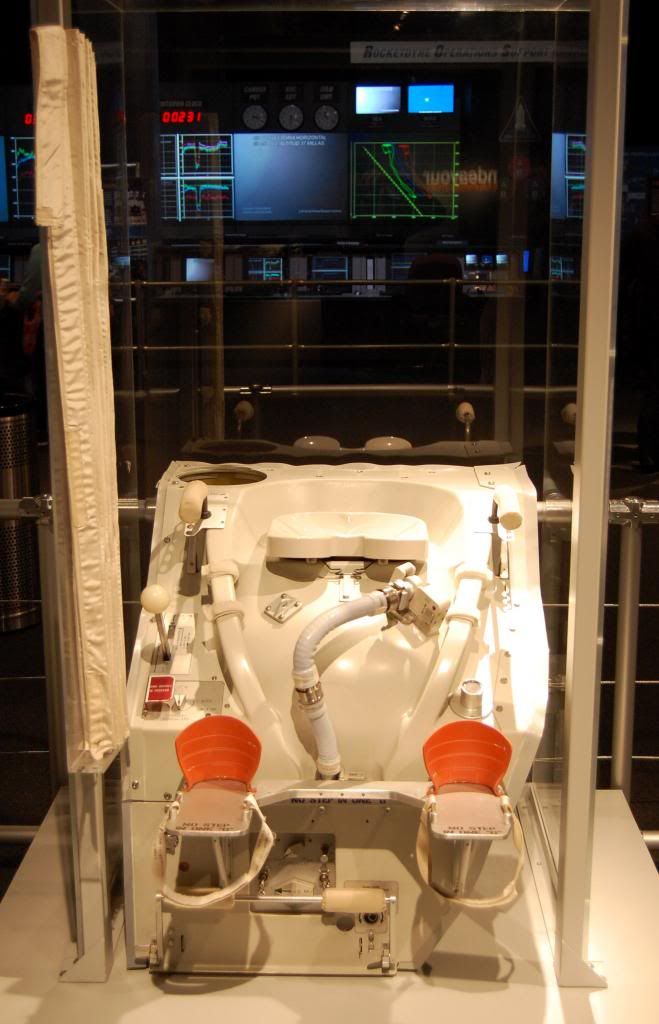 There was the a few other exhibits that they had, but nothing as cool as the space toilet. LOL
We then headed downstairs to the Shuttle itself.
I have to admit seeing the Shuttle up close and personal for the first time is just awe inspiring.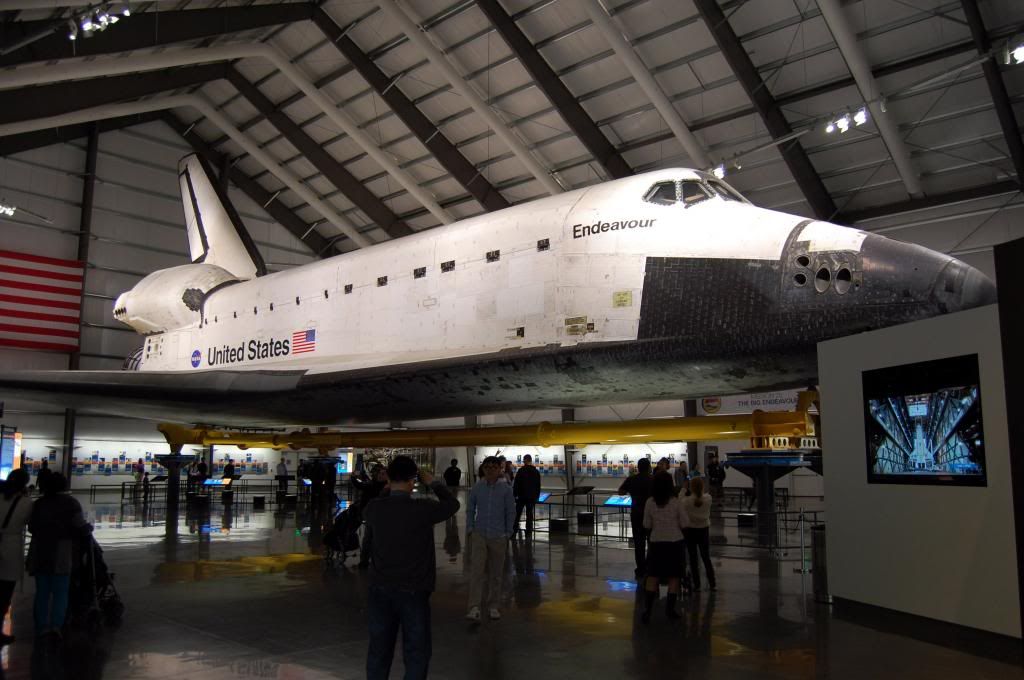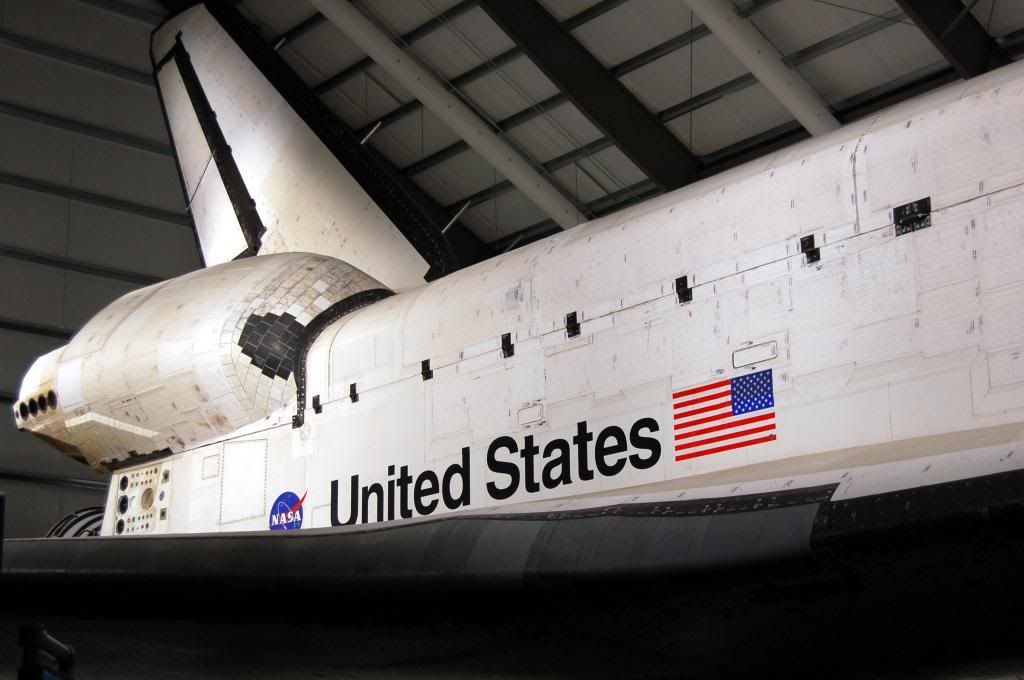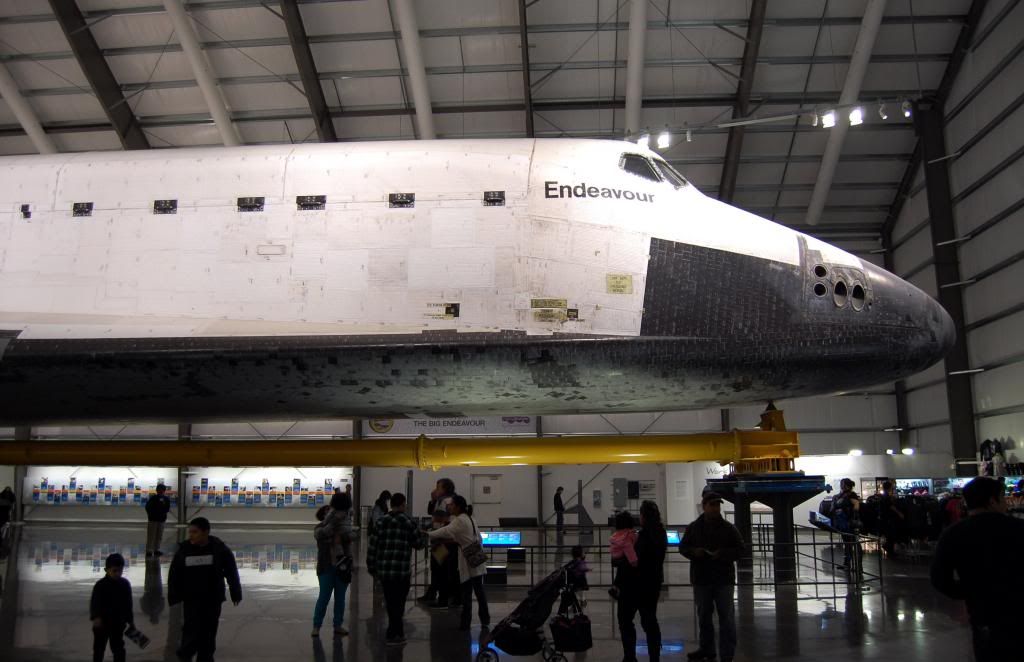 And the ability to walk right underneath it and see the ship up close is definitely a highlight.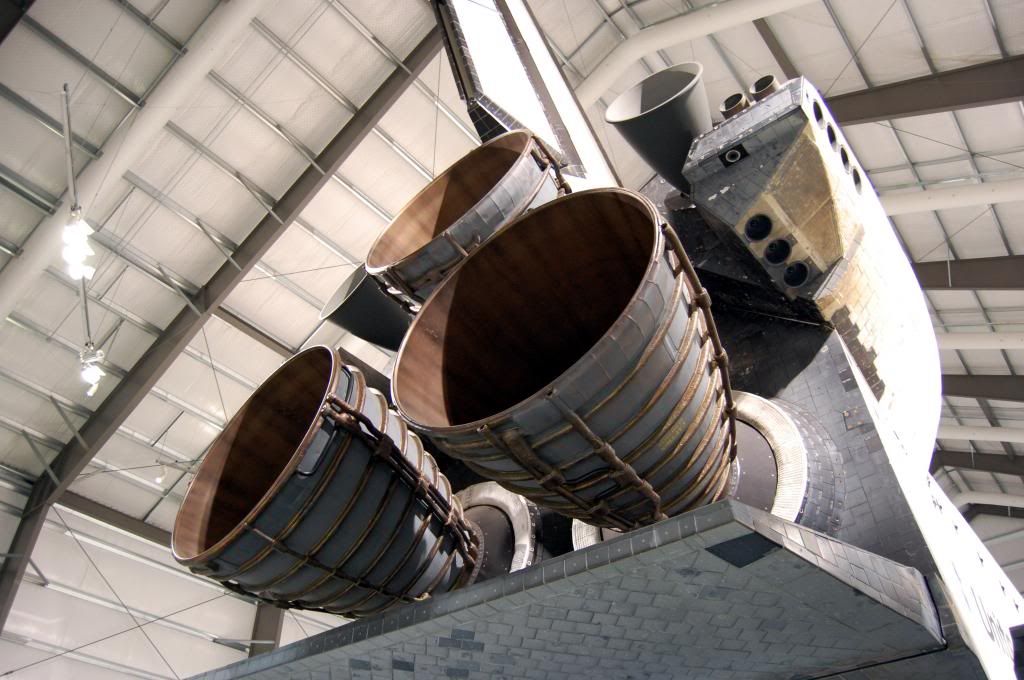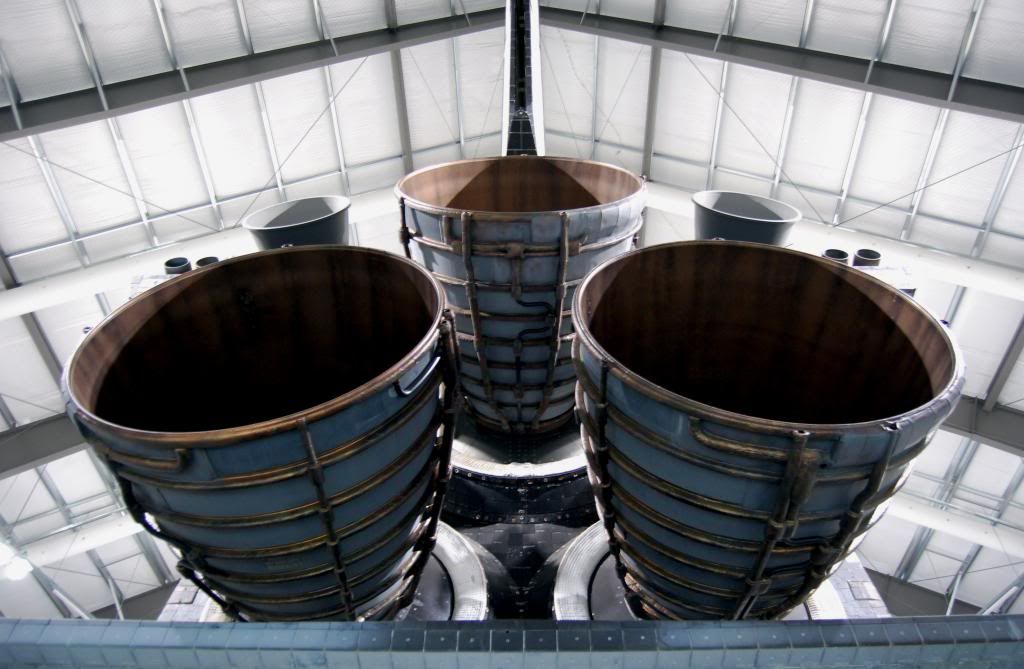 This is a spare engine, a back up engine you might say.
The size of just one of these engines is impressive.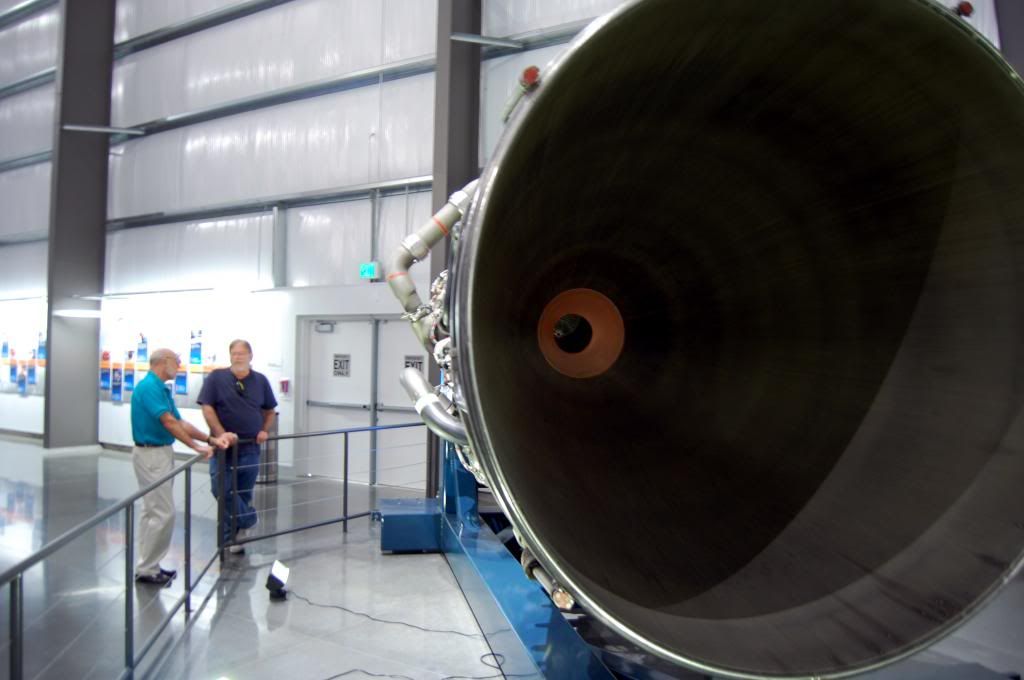 Another display they had there is what the future holds for Shuttle Endeavor. Plans are being made for a more permanent building to house the shuttle in. This is a model of what the Science Center plans on how to display the shuttle eventually.
As if it's ready to launch on the pad, fully mounted on it's rocket boosters.
I highly recommend checking out the shuttle, as well as the rest of the Science Center. As well as the Natural History Museum next door. A very cool place to check out. Especially for the kids.
Thanks for stopping by and see you at Disneyland.