I recently went on a 7 night Eastern Caribbean cruise on the Oasis of the Seas. Here are a few of the photos I took.

I hope you enjoy!


The Royal Caribbean Terminal in Port Everglades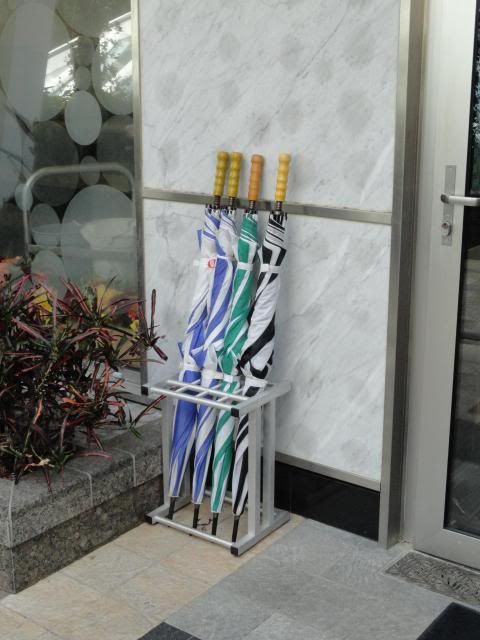 Umbrellas were conveniently found by Central Park and the Boardwalk.
The view from our Central Park view cabin.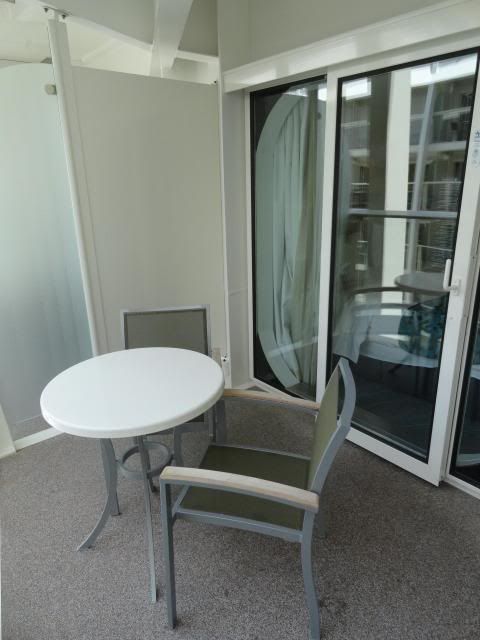 Our doublewide verandah
Our cabin
Cute decorated cupcake at the Cupcake Cupboard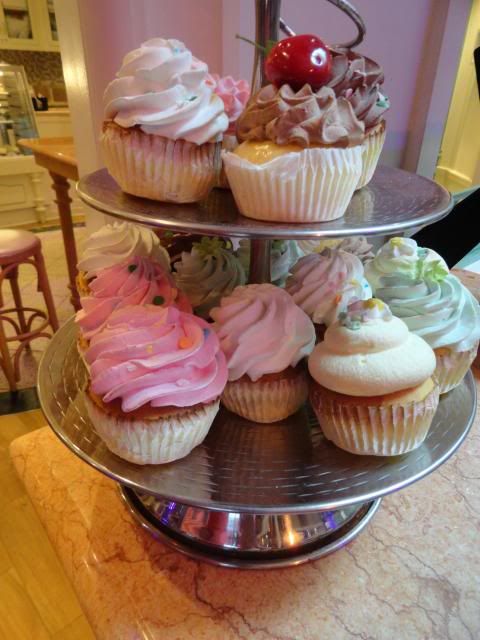 More cupcakes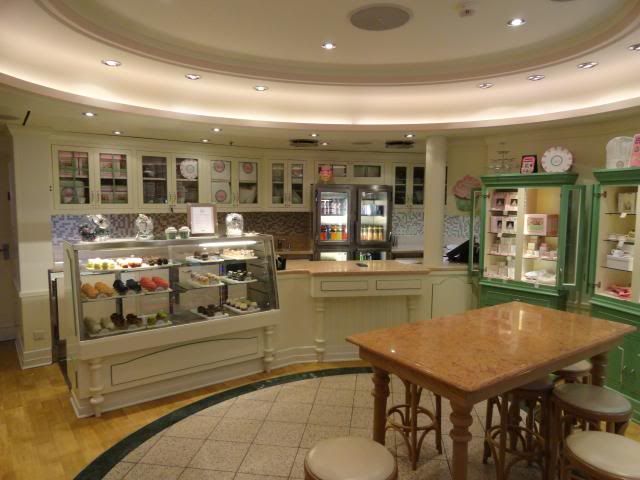 Inside the cupcake Cupboard
The Muster Drill areas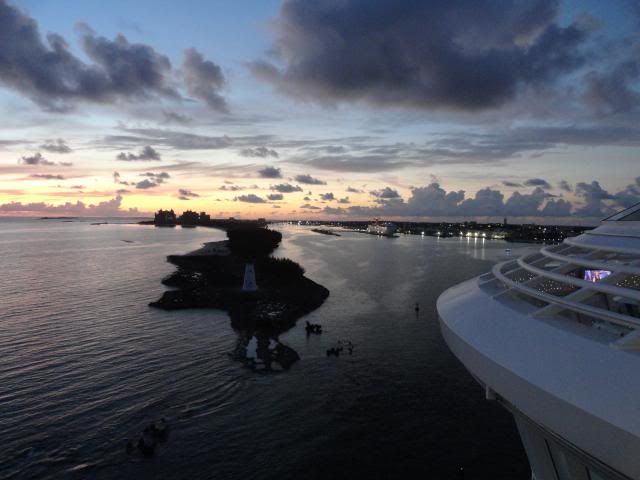 Sailing into Nassau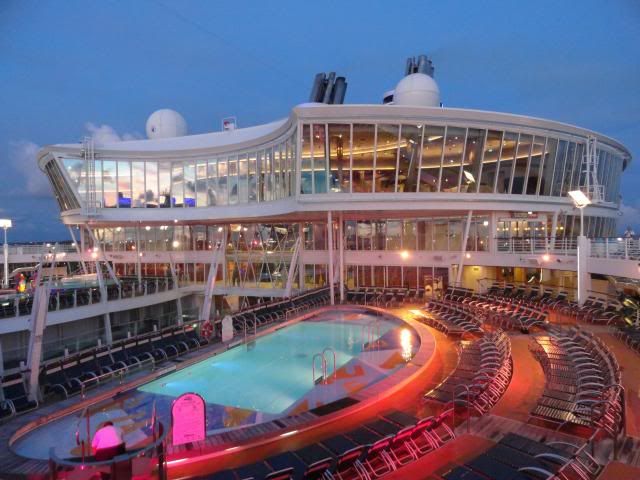 Beautiful lighting at dawn
What an amazing ship!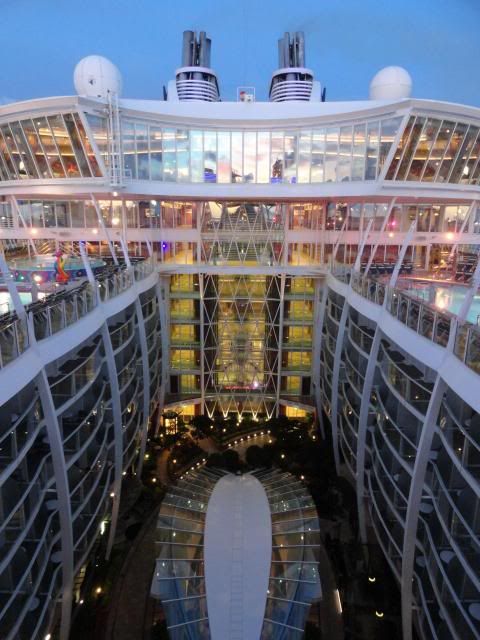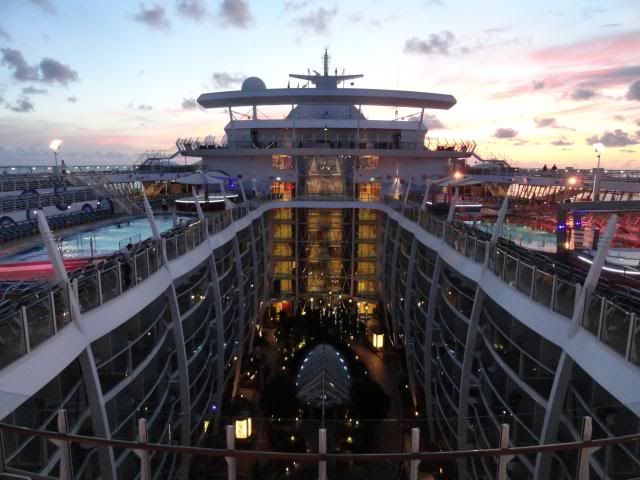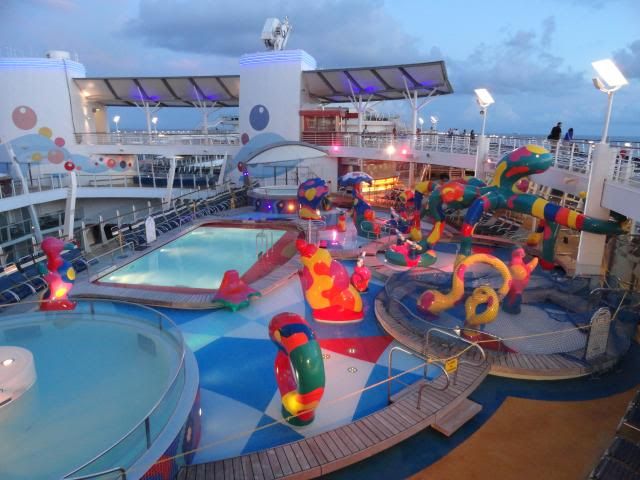 The kids pool area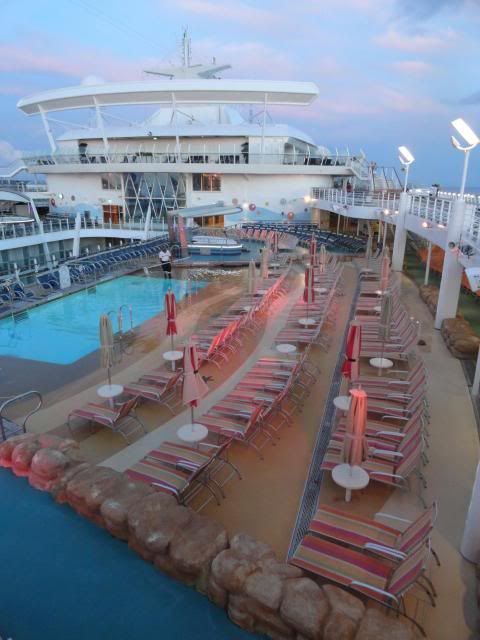 The Beach pool
The Windjammer Marketplace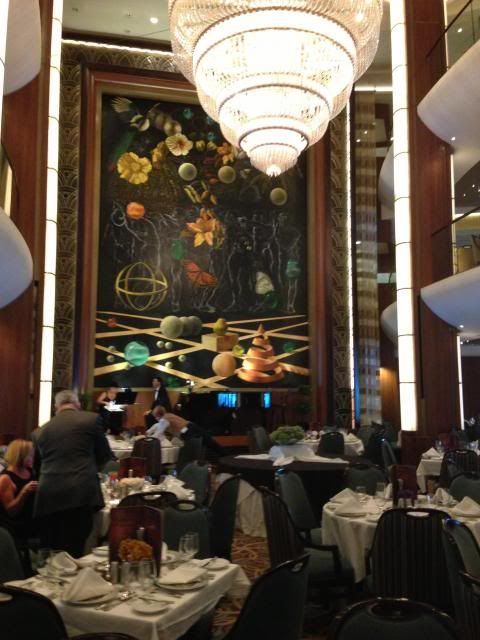 The Opus Dining Room
Hairspray was the Headliner Show
Doors to the Royal Suite
One of the public aft balconies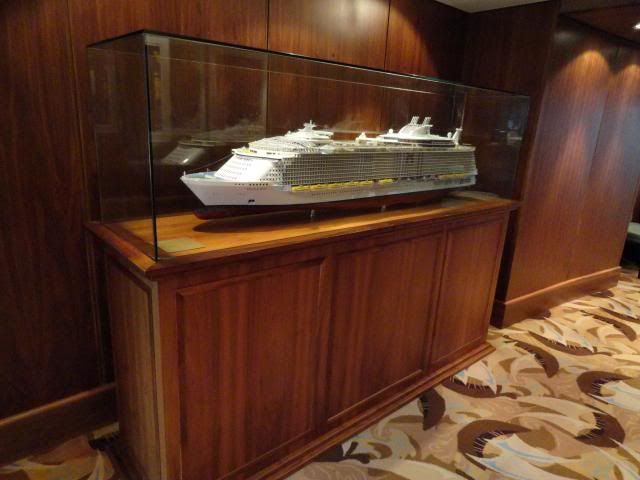 The beautiful model of the Oasis
Oasis model detail
Oasis model detail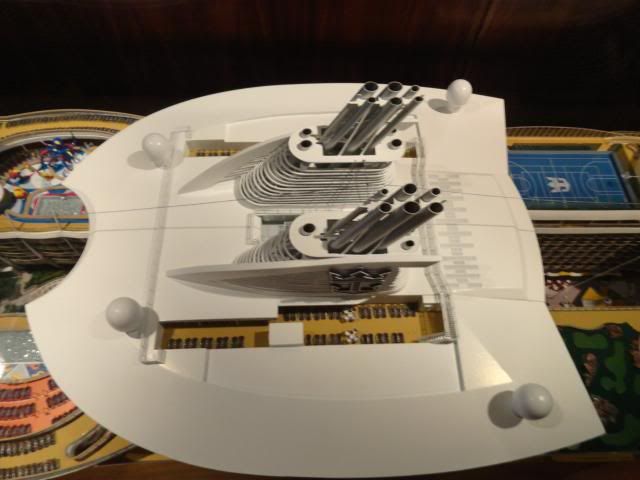 One of the kids play areas
Sailing!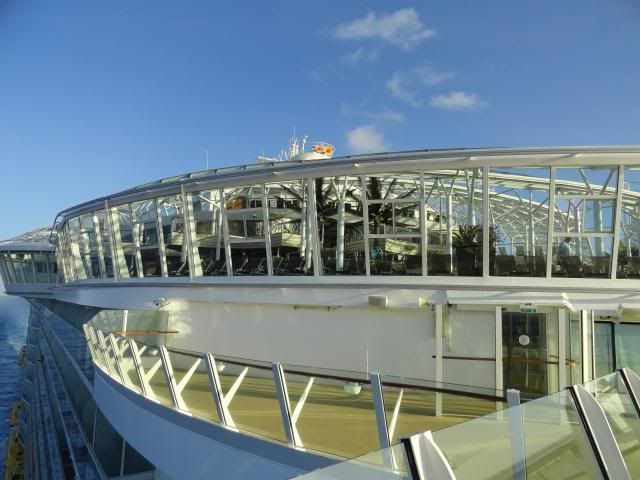 View from the bridge balcony
View of the helipad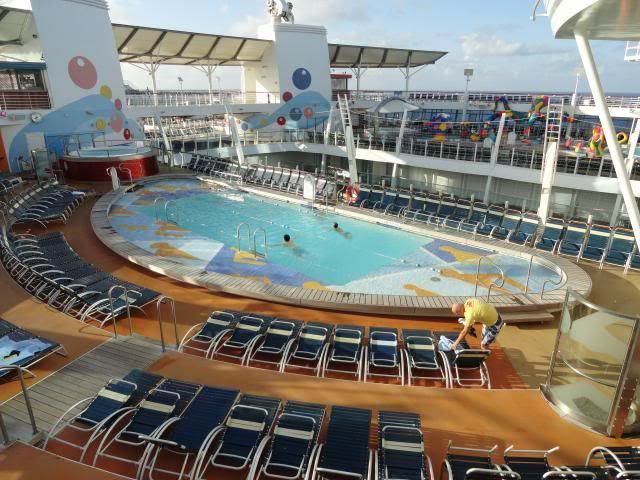 The Sports pool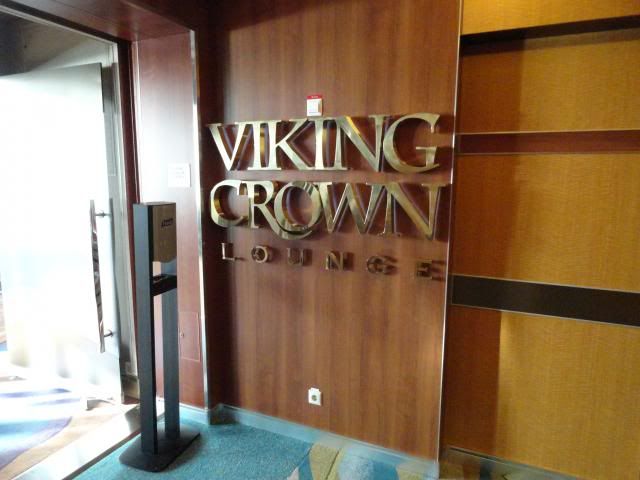 Viking Crown lounge signage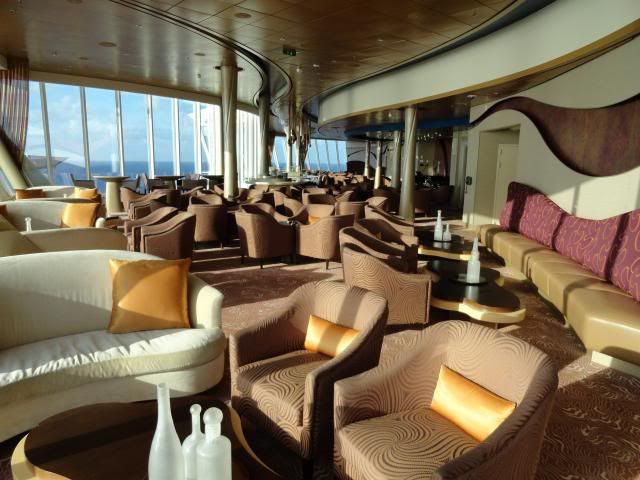 Viking Crown Lounge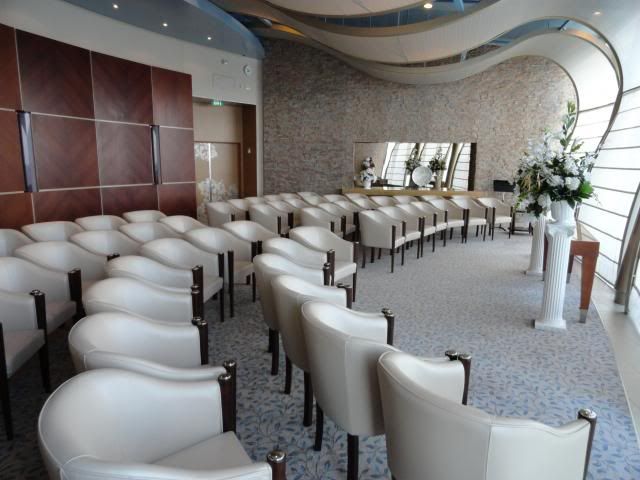 The Pinnacle Chapel
Scuba Diving shop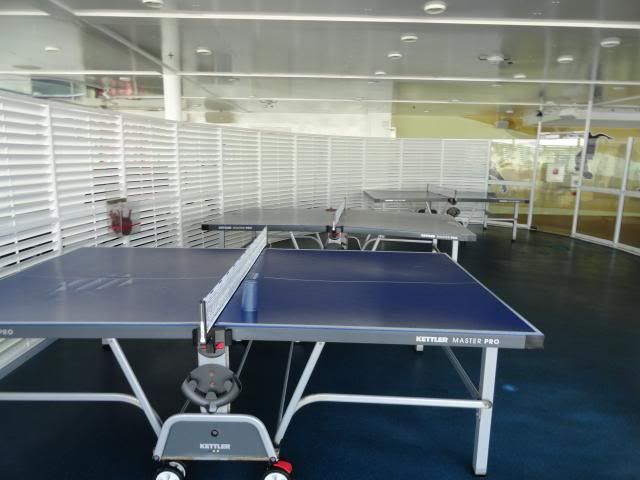 Table Tennis was popular
The Zip Line
View of the Boardwalk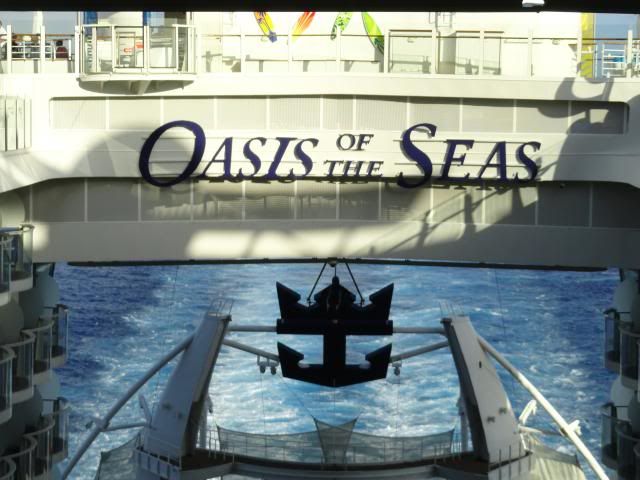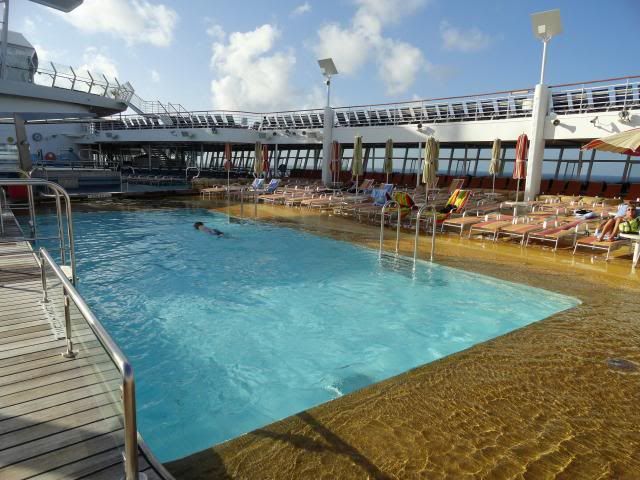 The Beach pool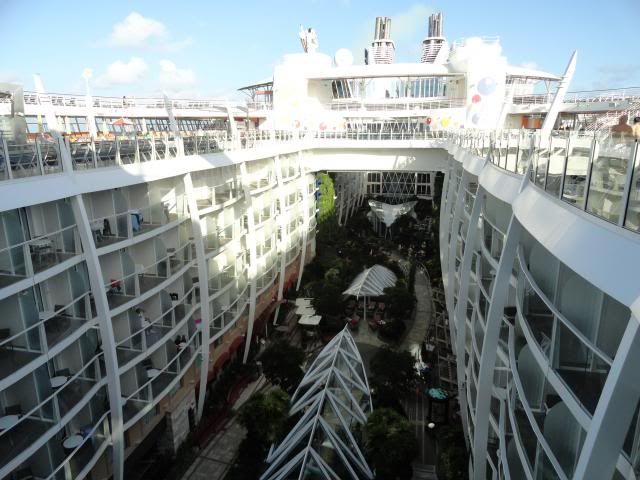 Central Park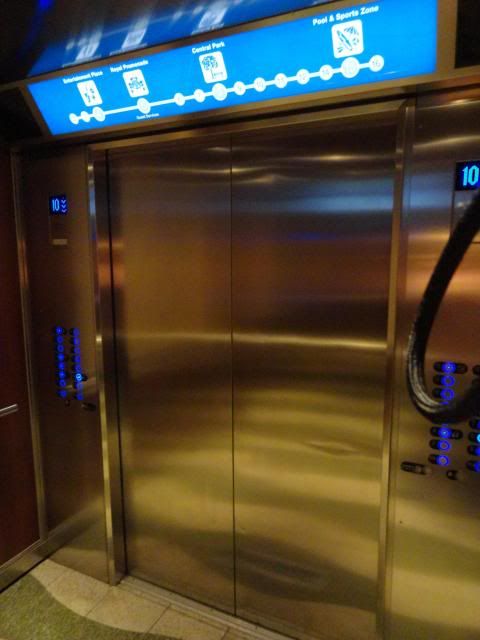 Inside an elevator
Central Park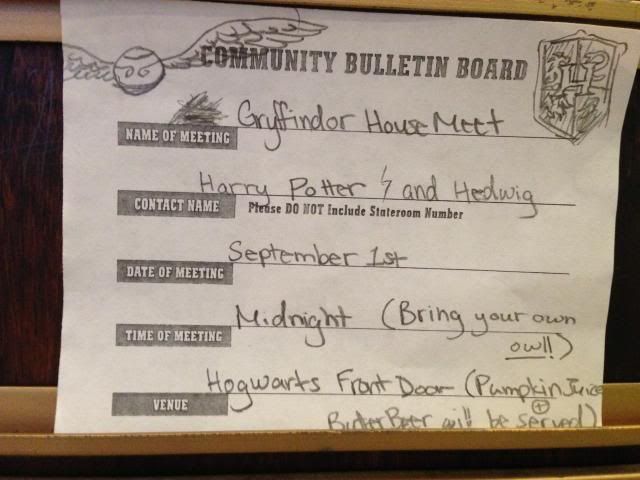 Cute announcement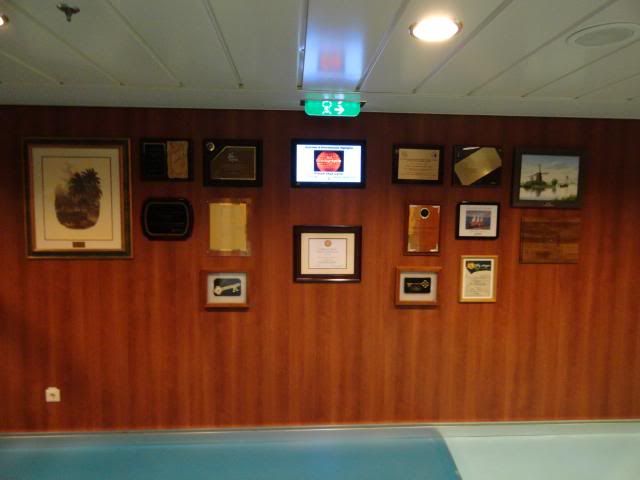 The plaque wall
Medical Center lobby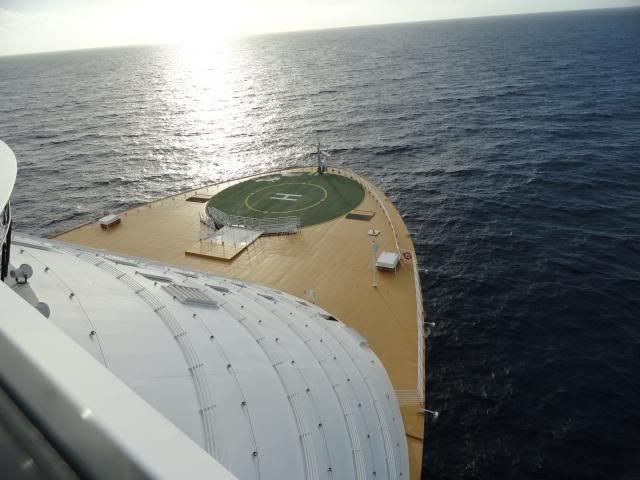 View of the bow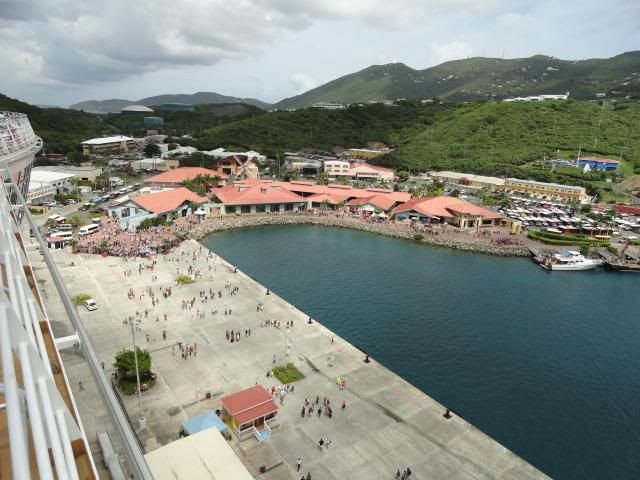 St Thomas' Crown Bay
The Flow Rider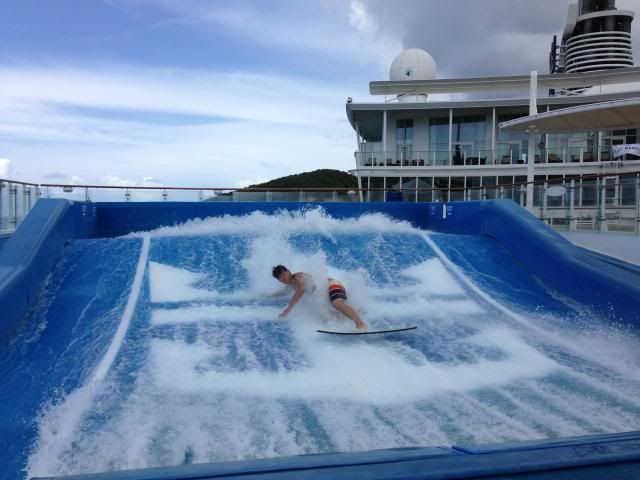 The Flow Rider
The escalator takes guests from Deck 3 to the disembarkation area
St Thomas Welcome Center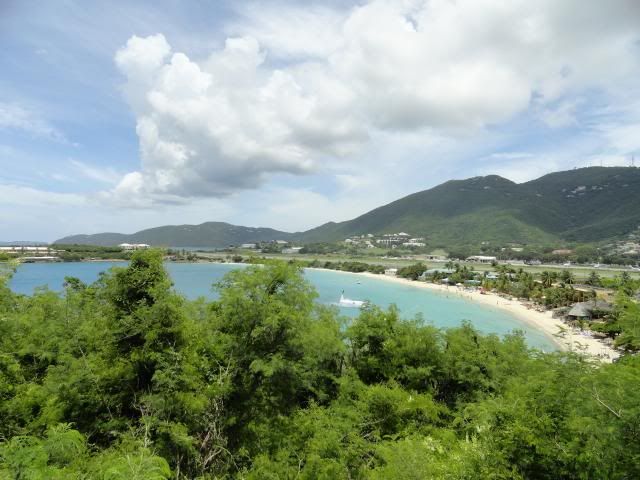 Emerald Beach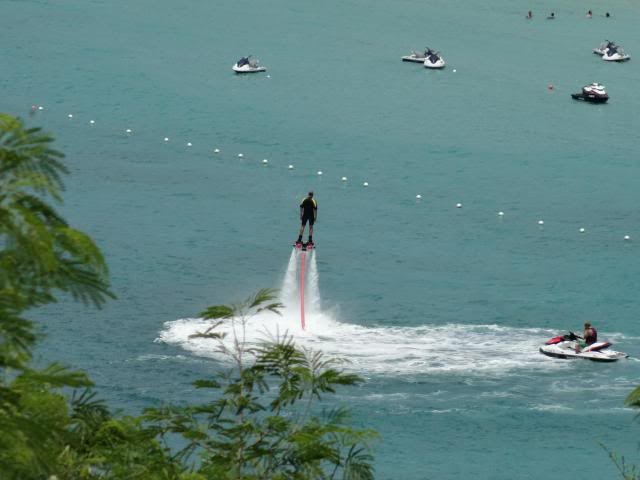 Very cool!
Crown Bay
Crown Bay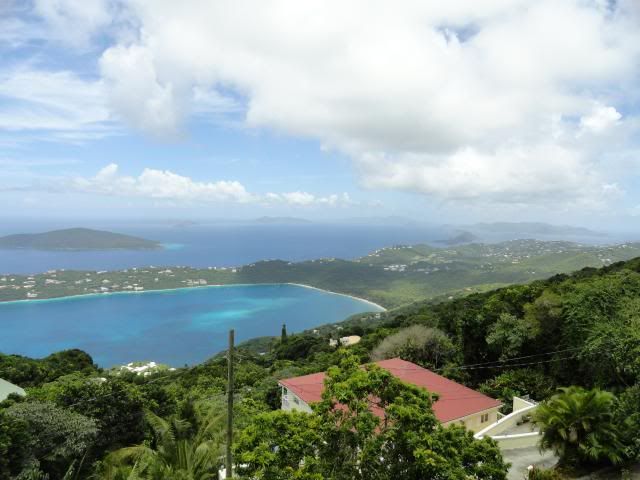 Magens Bay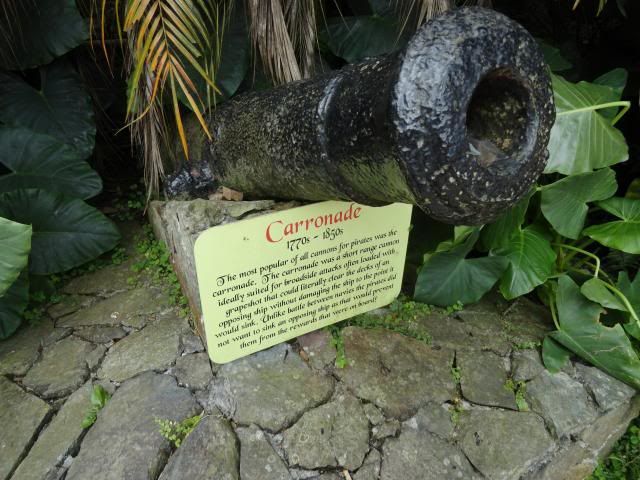 Canon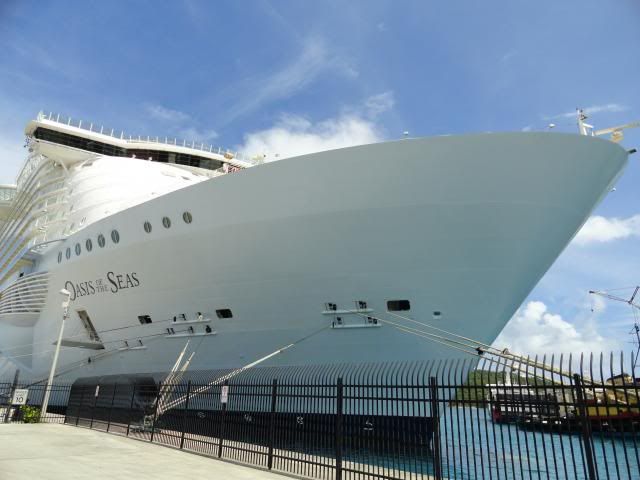 Oasis of the Seas bow
A table at Chops Grill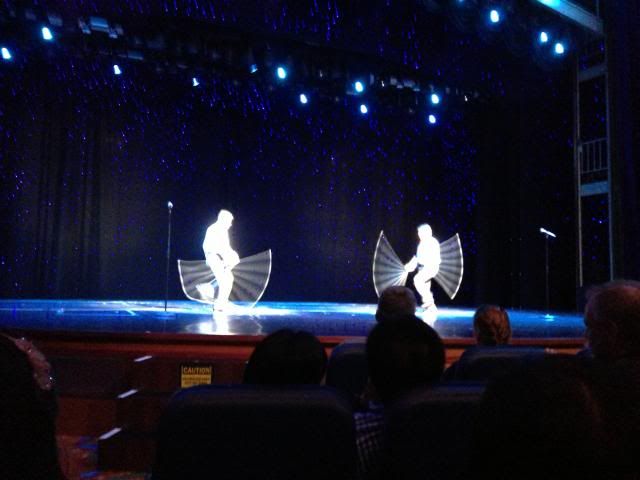 Mario & Daniel Comedy Show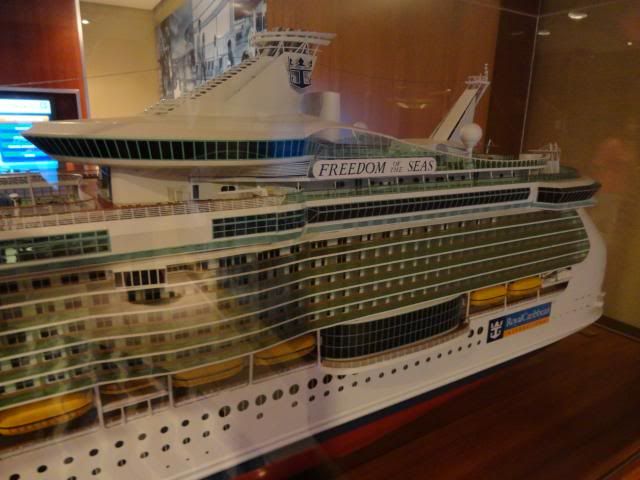 Detail of Freedom of the Seas Model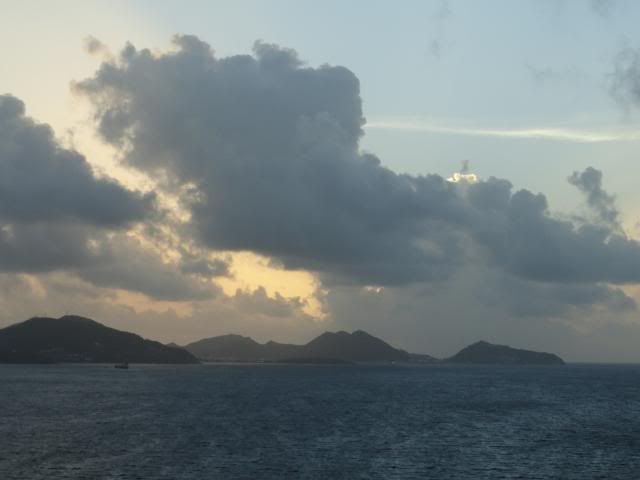 Aproaching St Maarten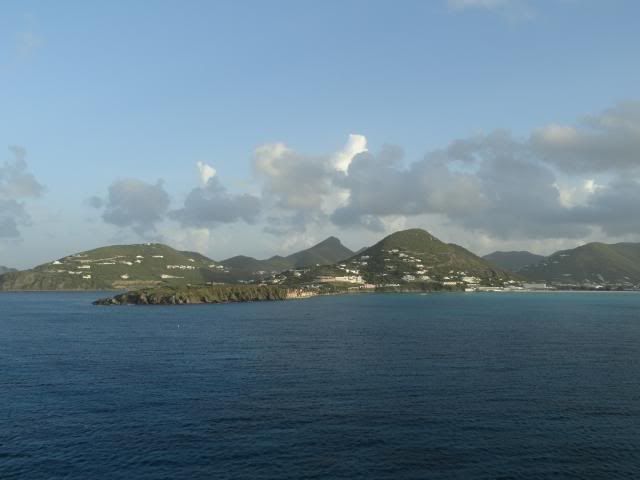 Security Shack at the St Maarten pier
Philipsburg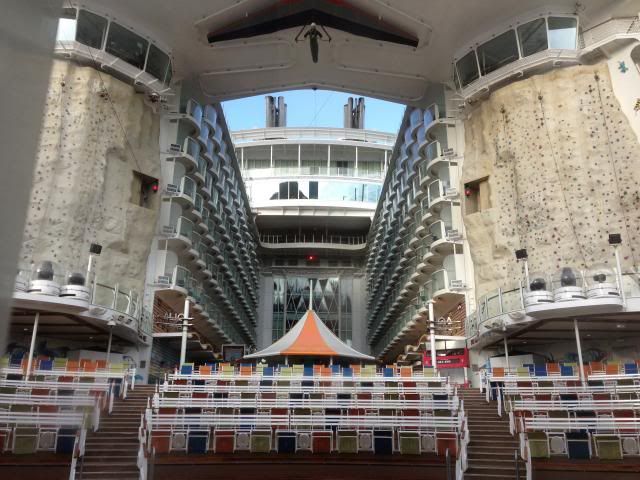 View of the AquaTheater and Boardwalk
The Oasis in St Maarten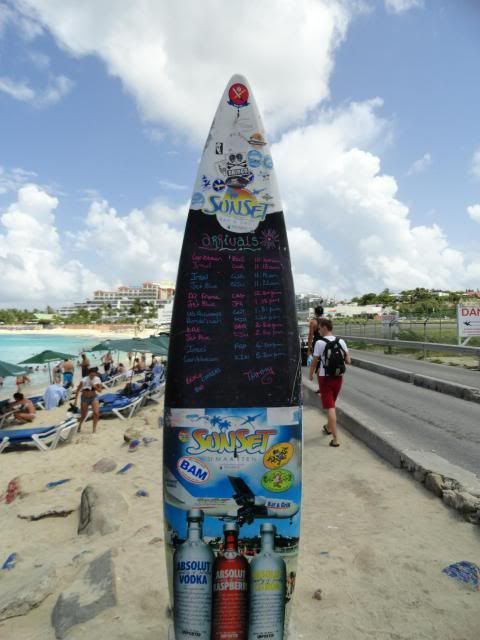 Maho Beach surfboard showing flight arrival times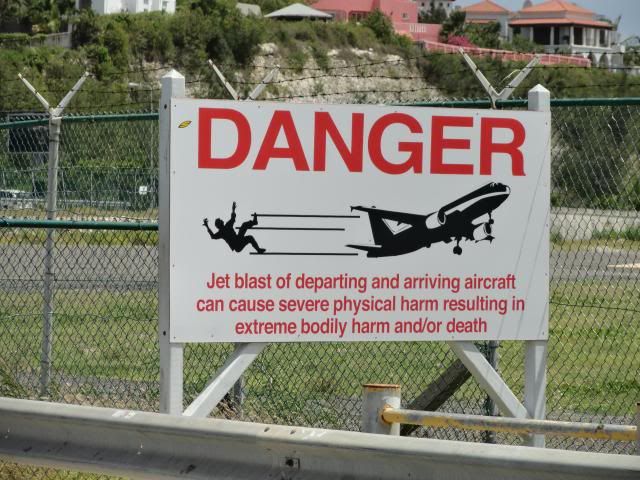 DANGER!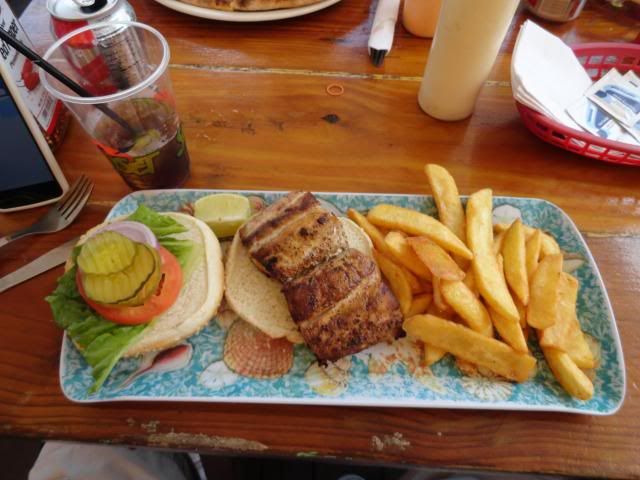 Lunch at the Sunset Bar and Grill
An MD80 ready for take off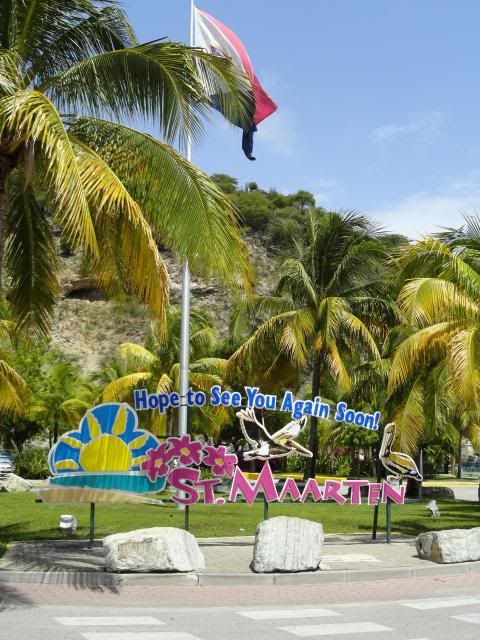 Aft view of the Oasis of the Seas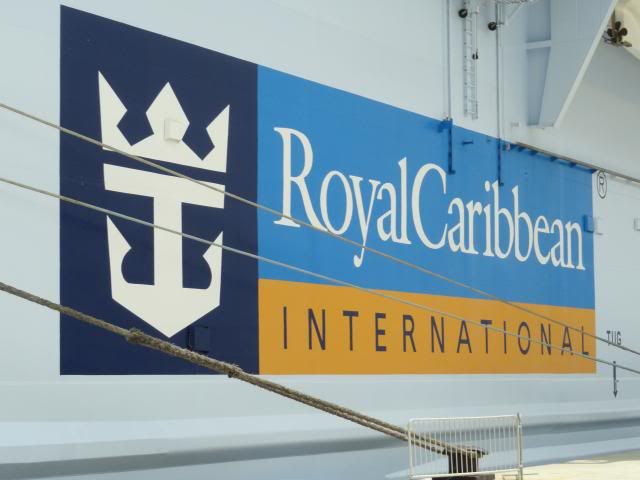 Central Park
Central Park at night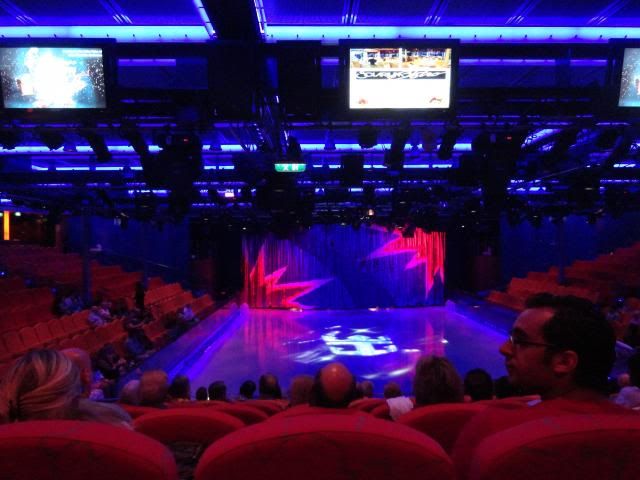 Studio B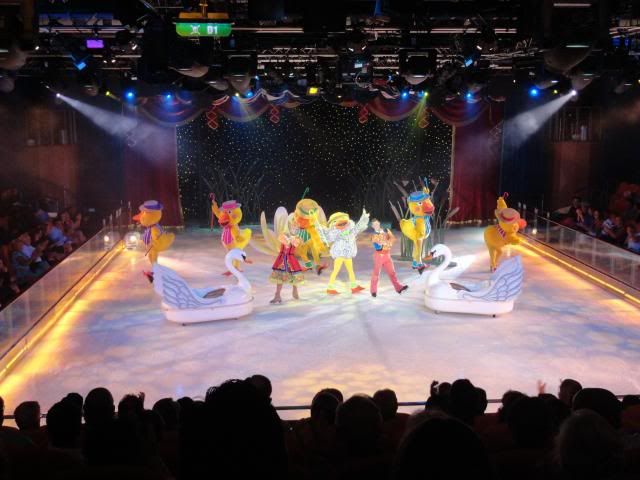 Frozen in Time Show
Sand Artists at work
Frozen in Time
Frozen in Time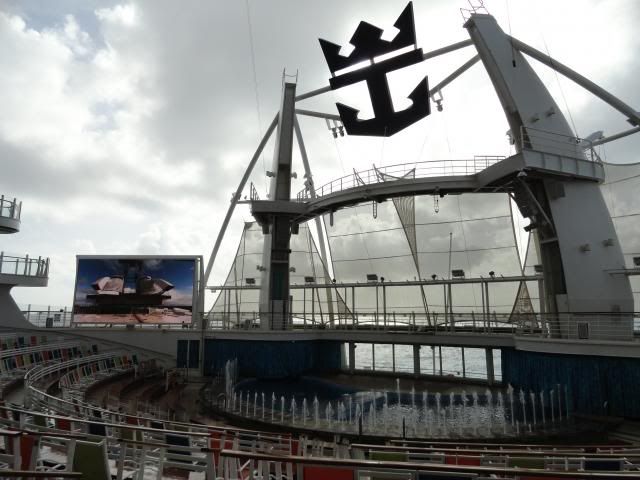 The Aqua Theater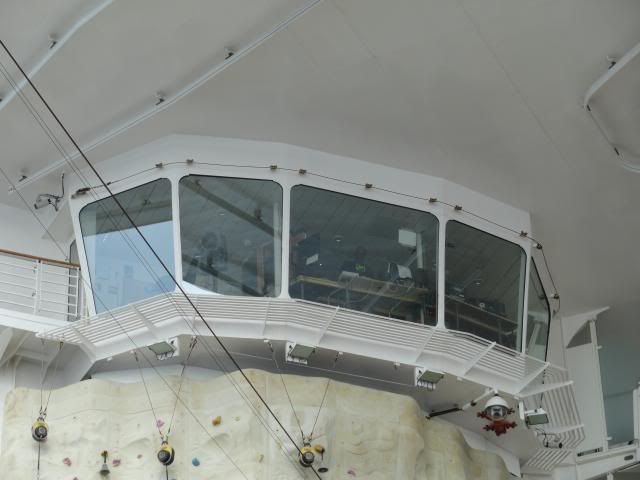 The Aqua Theater Control room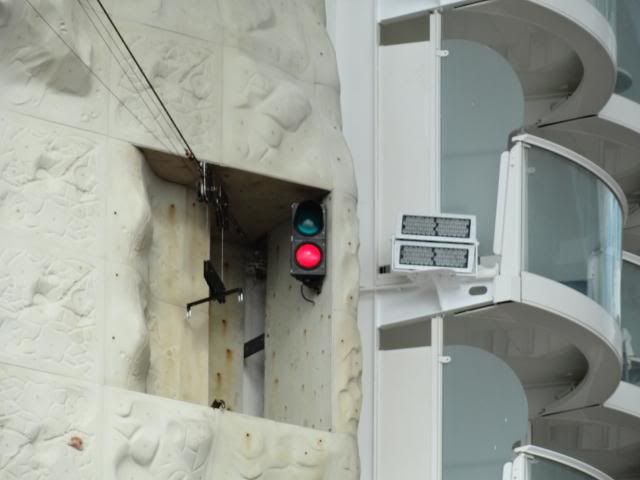 Lights signal high divers if they can dive or not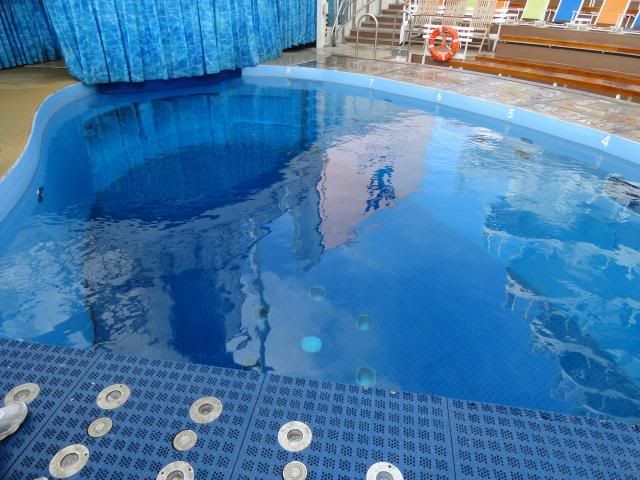 The Aqua Theater pool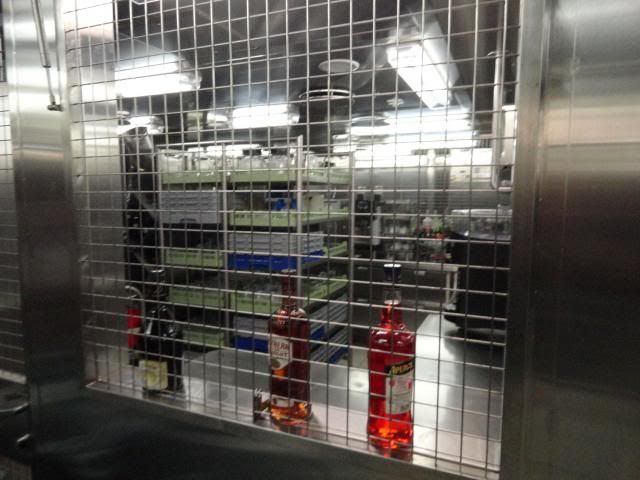 Inside the kitchen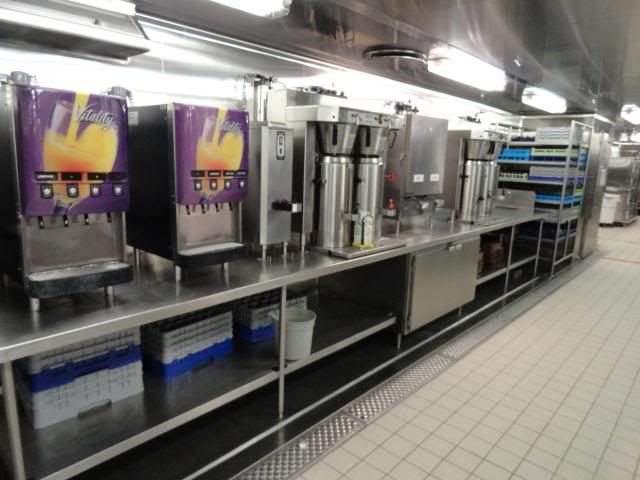 The kitchen juice area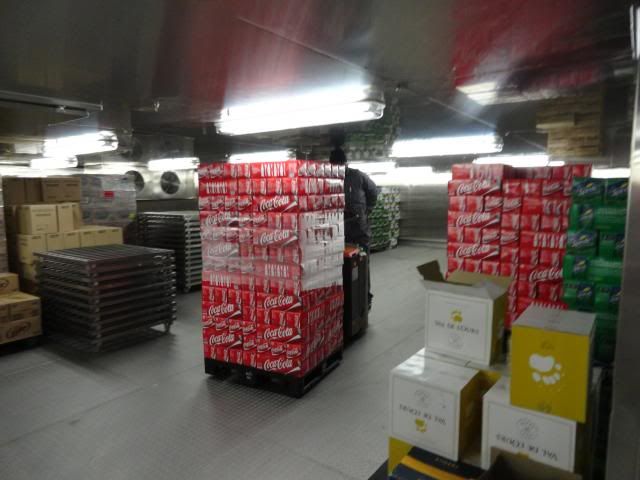 Drink storage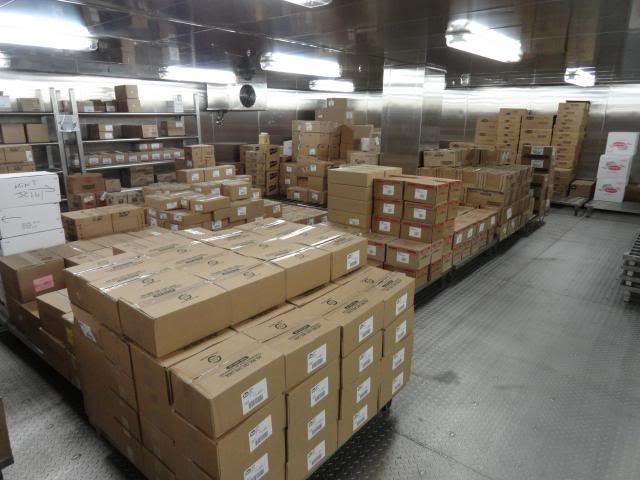 More Storage
The engine control room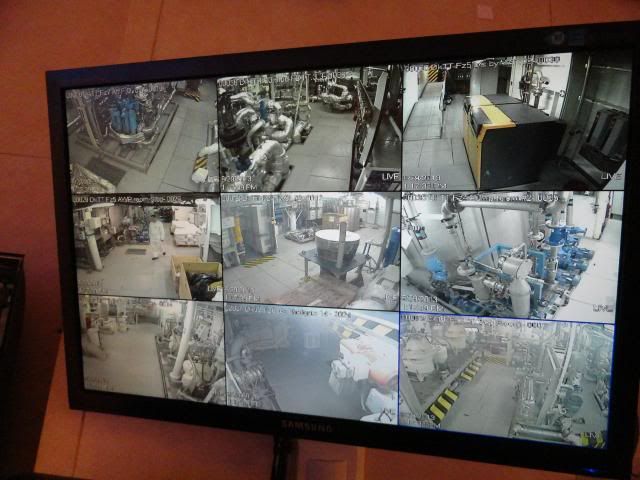 View of the engines
The laundry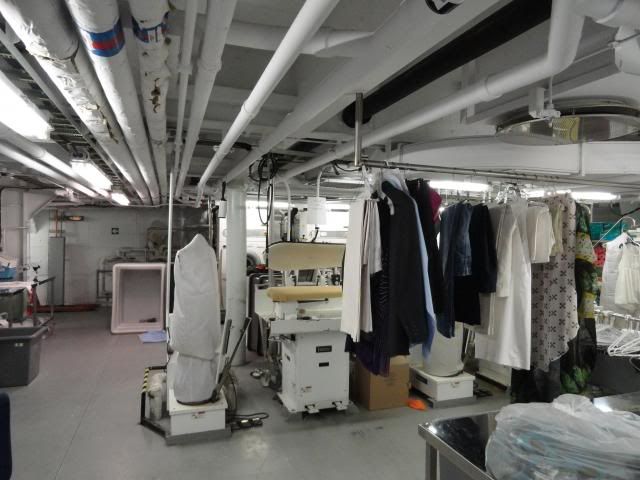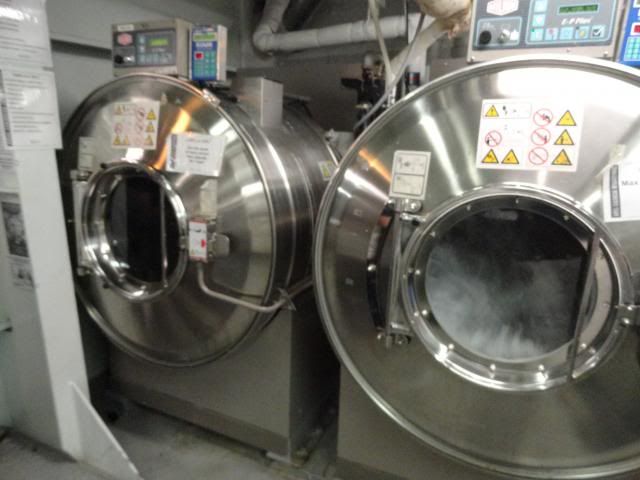 Back up washers
The largest washer at sea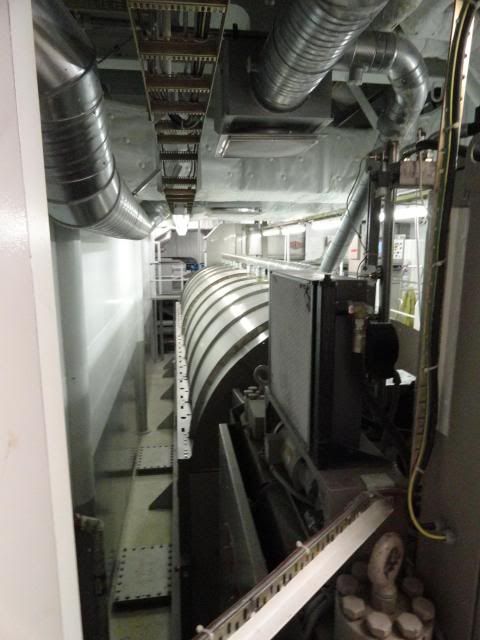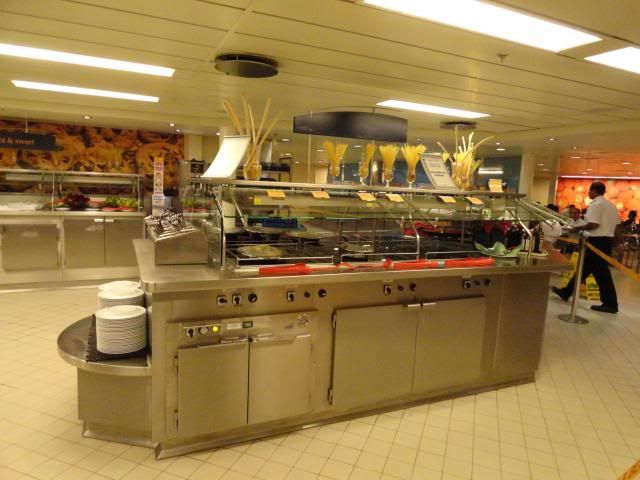 The crew cafeteria
Crew barber shop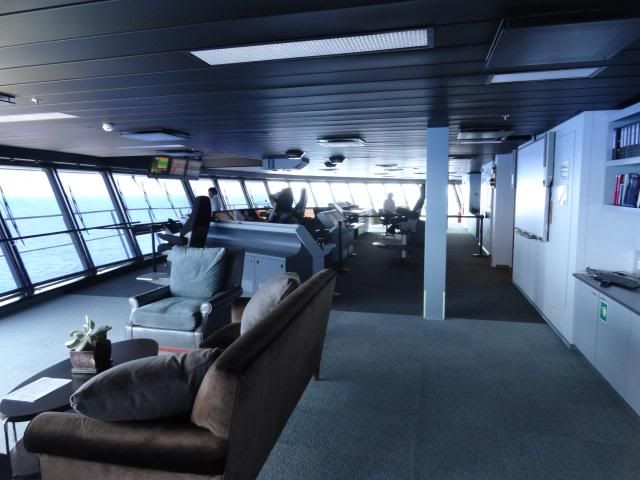 The Bridge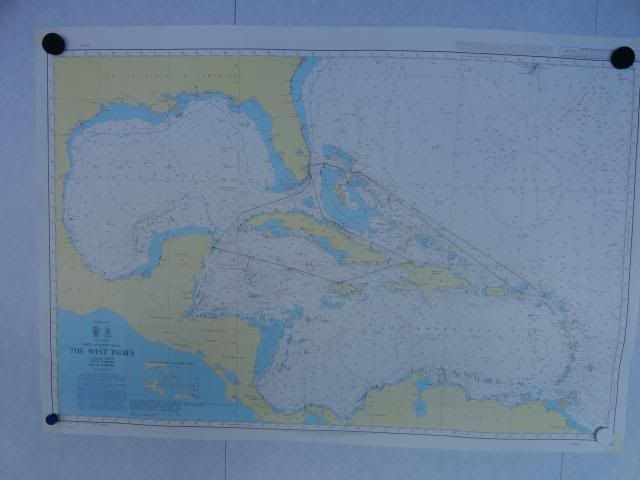 Route map on the bridge
Bridge displays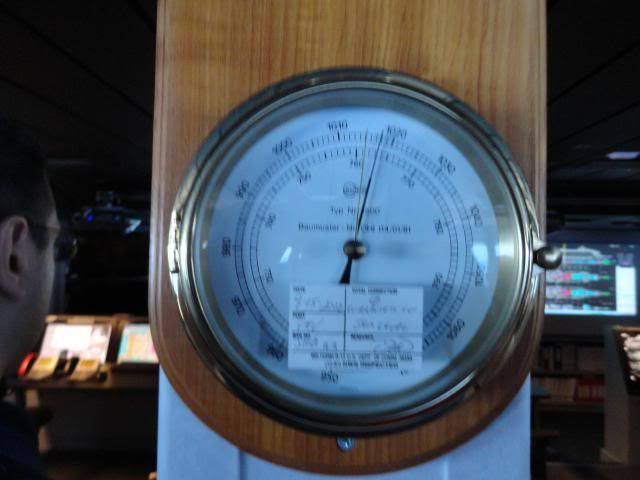 They also use old time sensors on the Bridge
The security control room
Security displays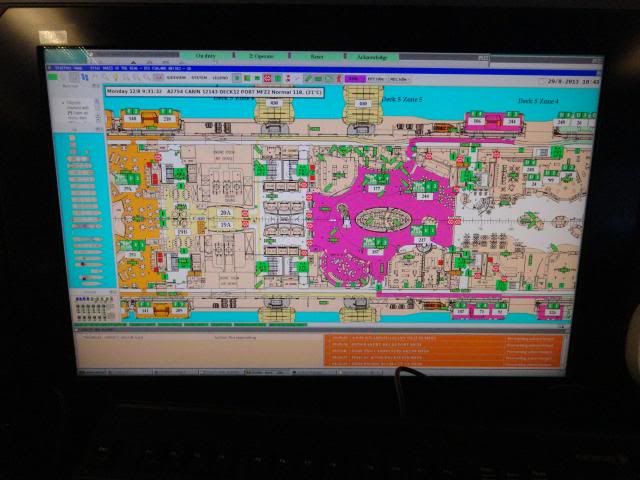 Security display details
Radios for crew use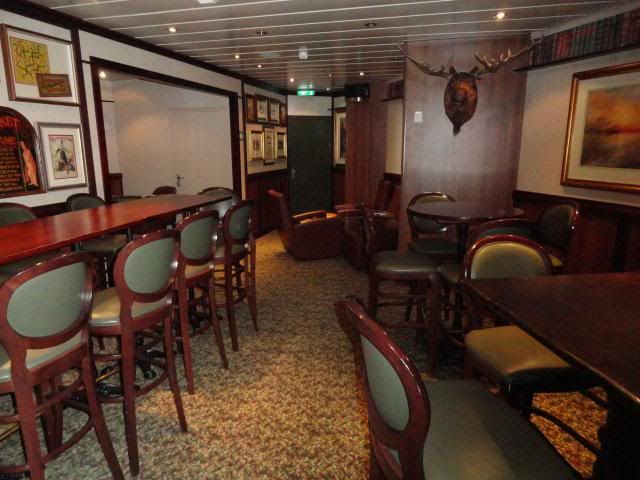 Crew bar
A parade on the Royal Promenade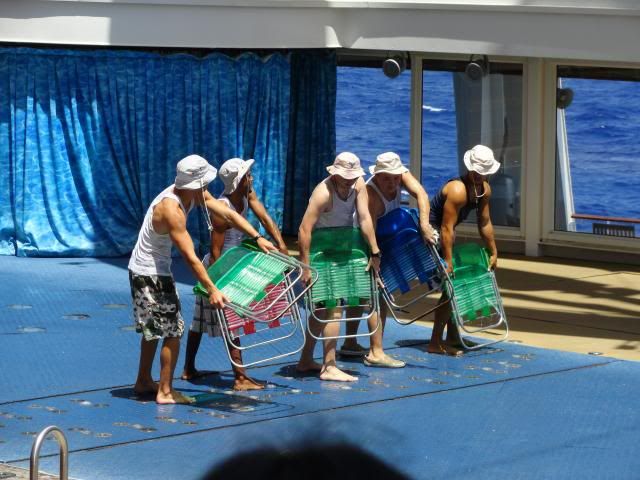 Fun before the Belly Flop contest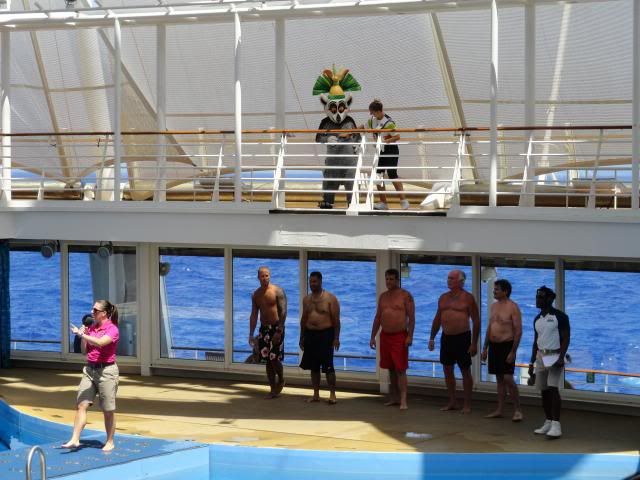 The belly flop contest
Scene from Come Fly Away show
Suite Guest area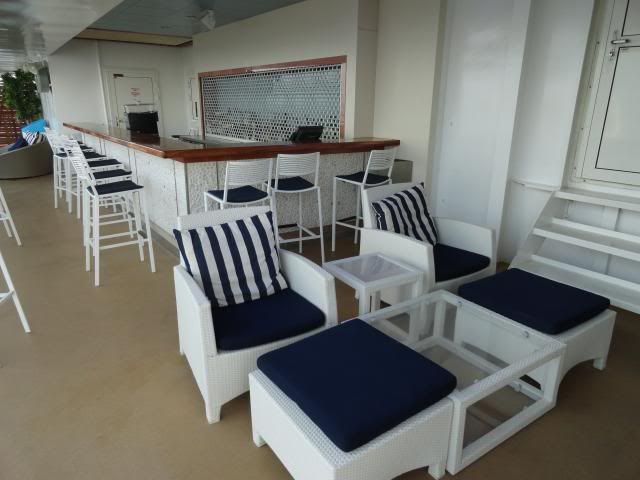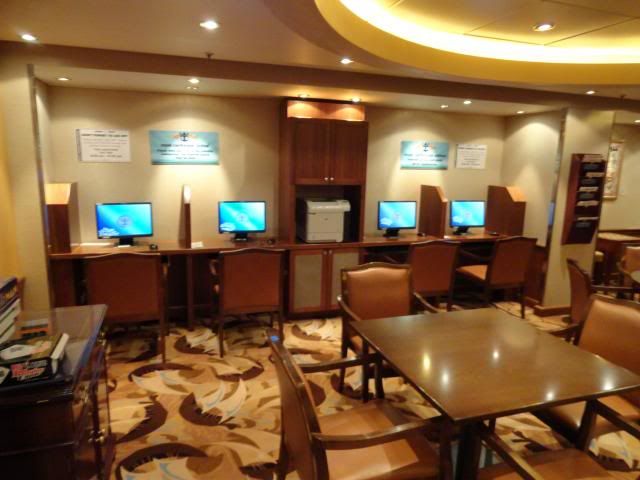 The card room and Internet center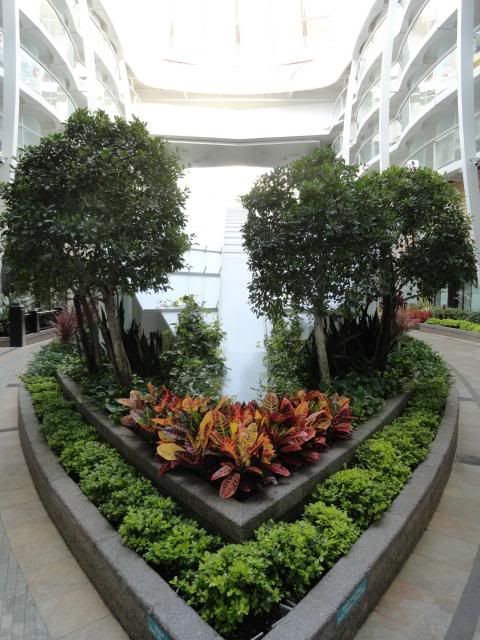 Central Park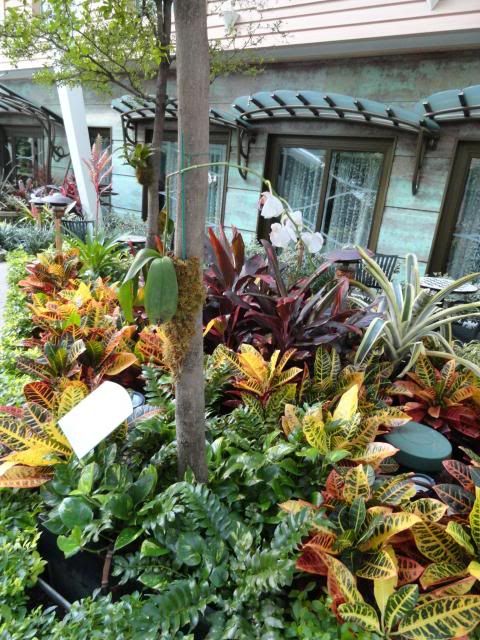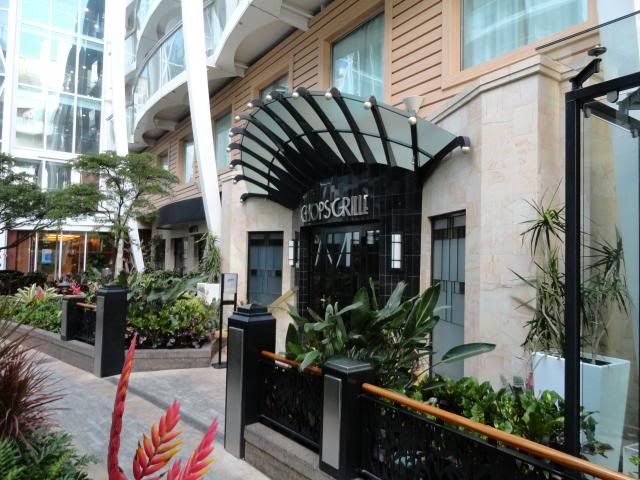 Chops Grill entrance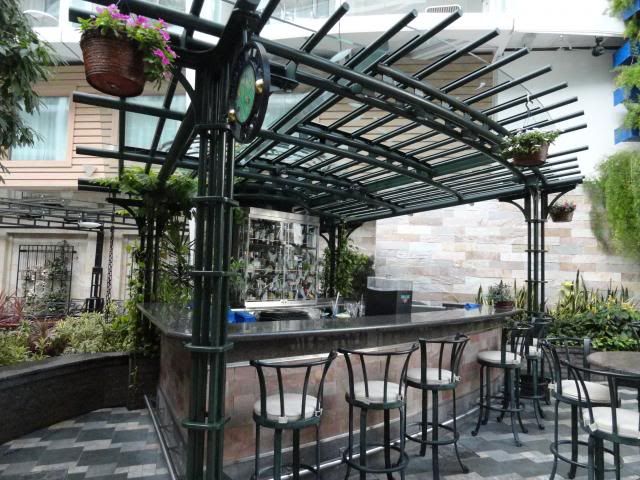 Central Park bar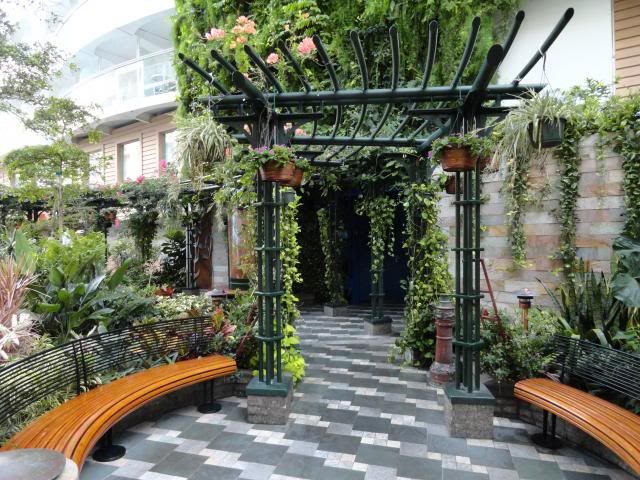 Giovanni's Table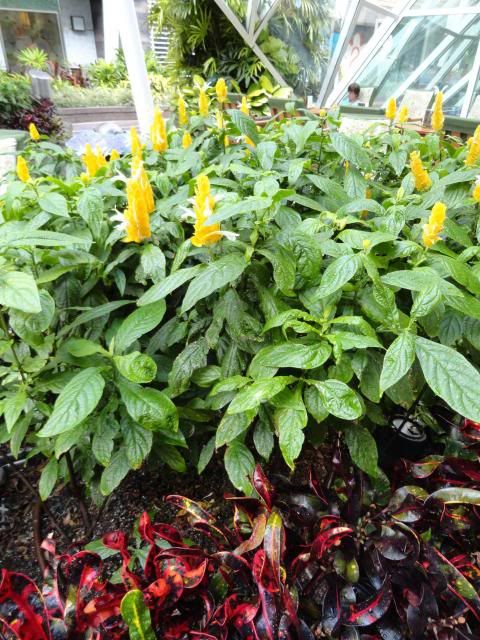 Vintages WIne bar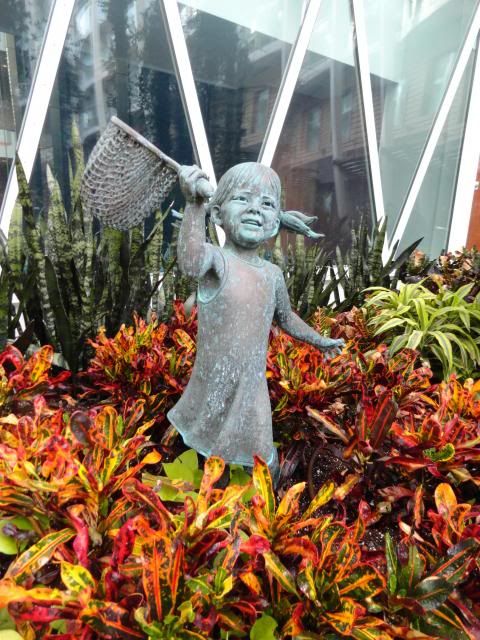 The Coach Store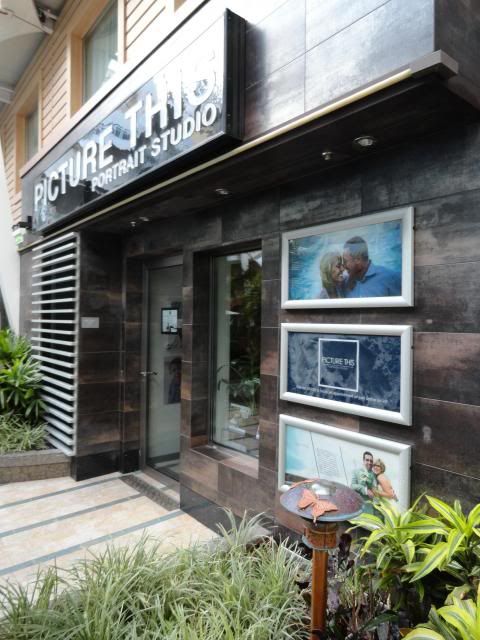 Art Gallery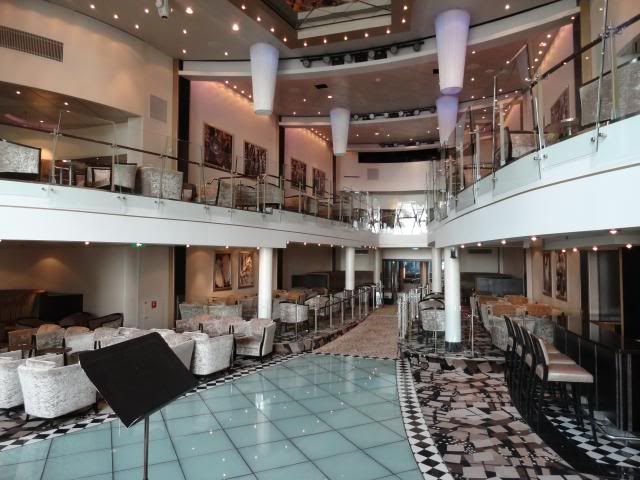 Dazzles Lounge
Schooner Lounge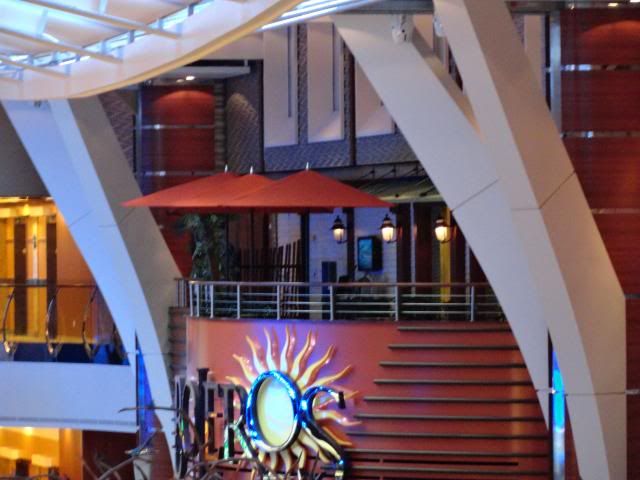 View of the Diamond Lounge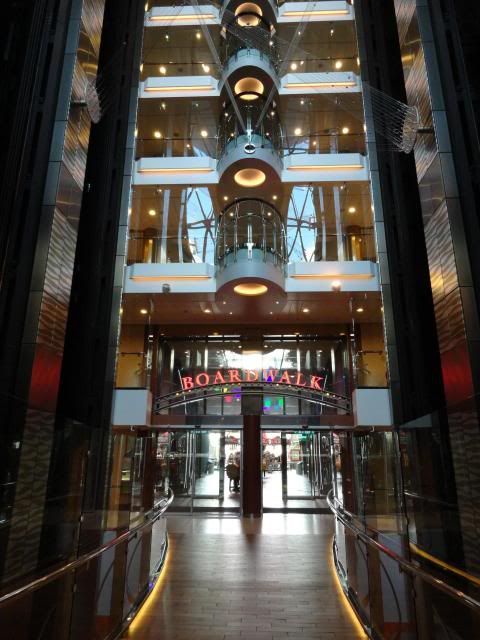 Entrance to the Boardwalk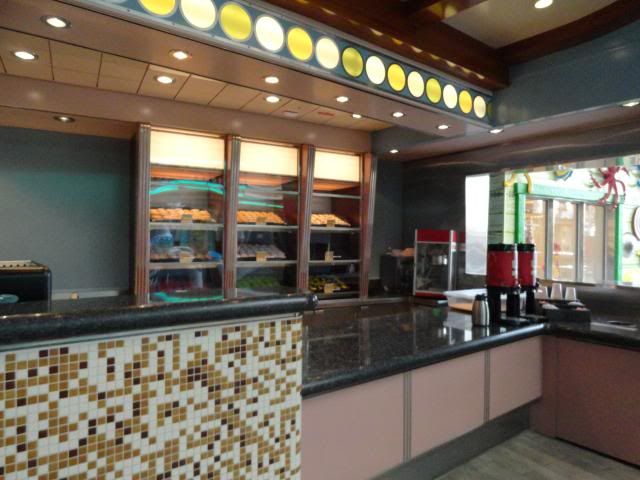 Donuts!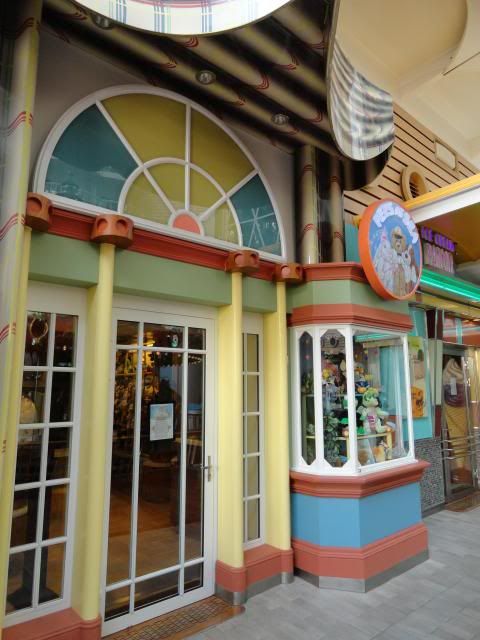 Pets at Sea
Boardwalk signage
The candy store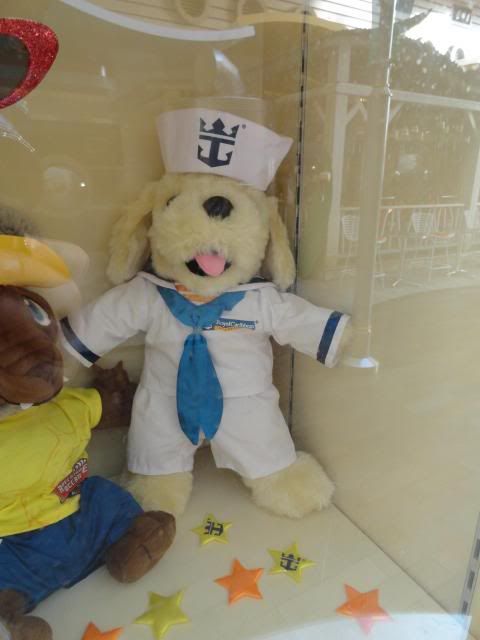 One of the pets at sea
Johnny Rockets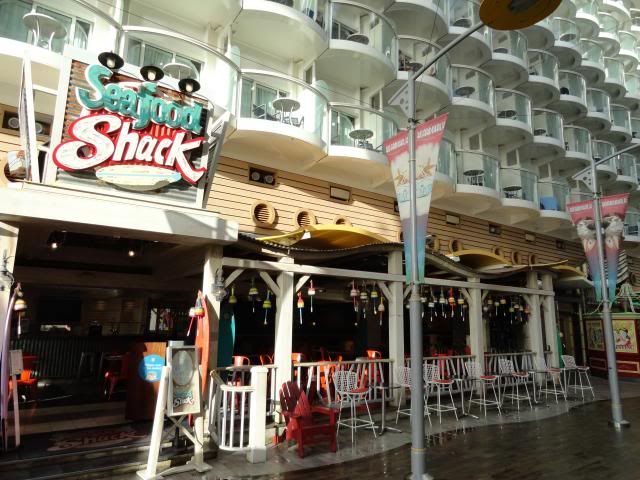 Seafood Shack
The Carousel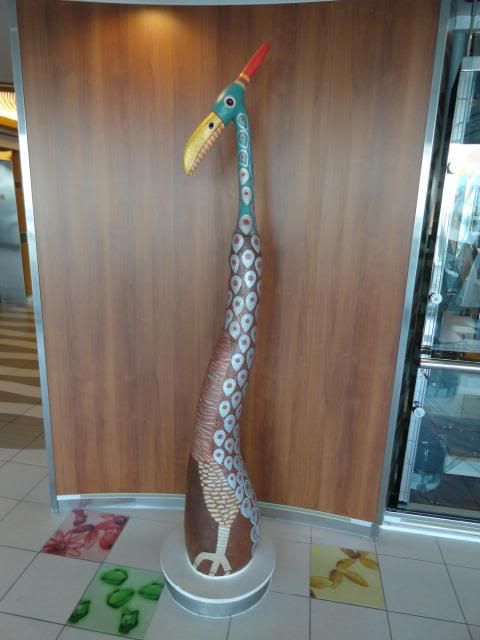 Artwork on Deck 16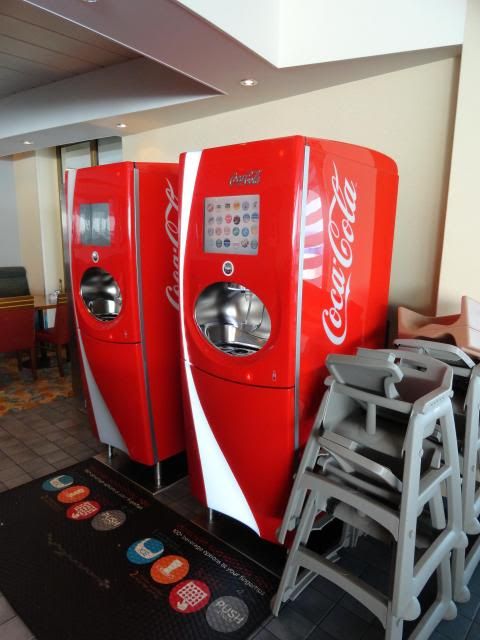 Freestyle machines in the Windjammer Marketplace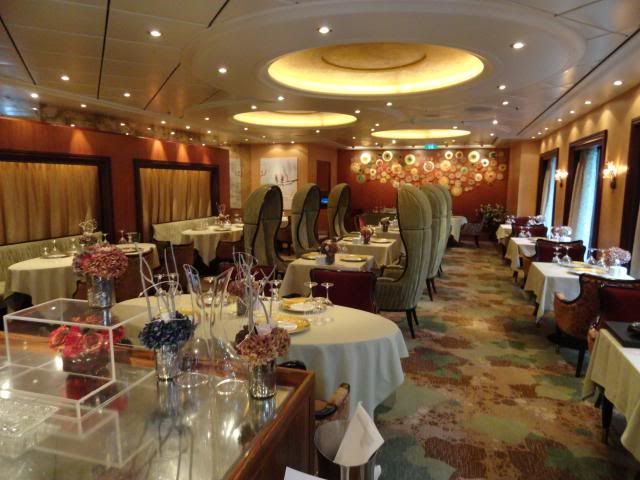 View in 150 Central Park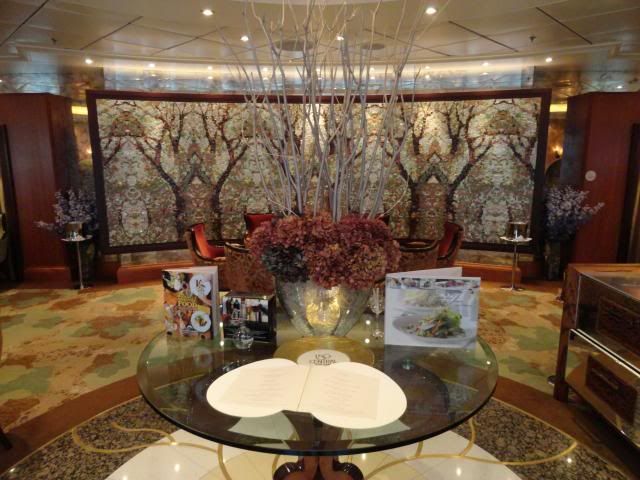 150 Central Park entrance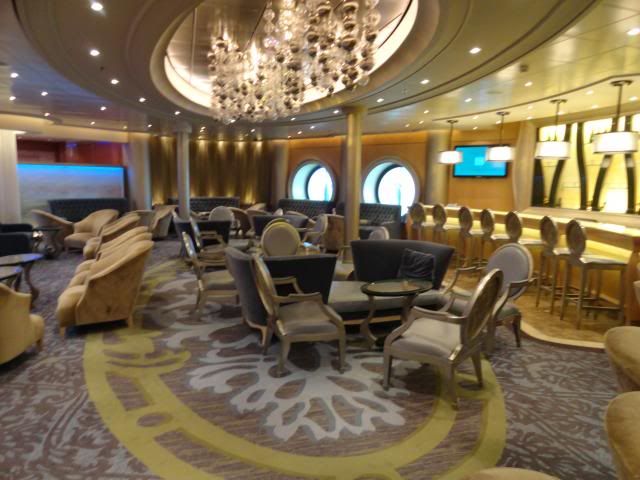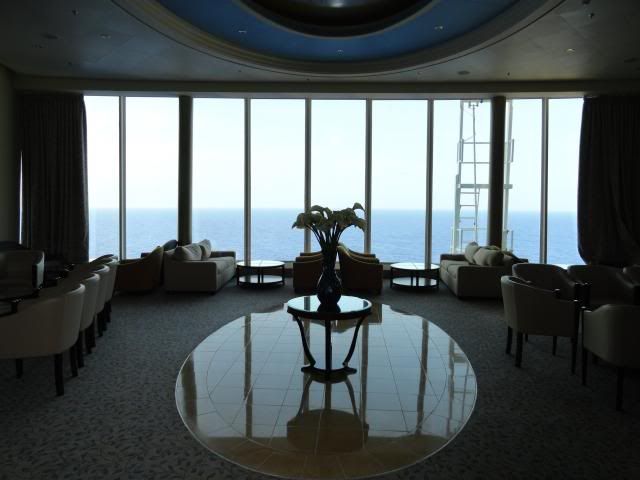 The Pinnacle Lounge
Seafood shack detail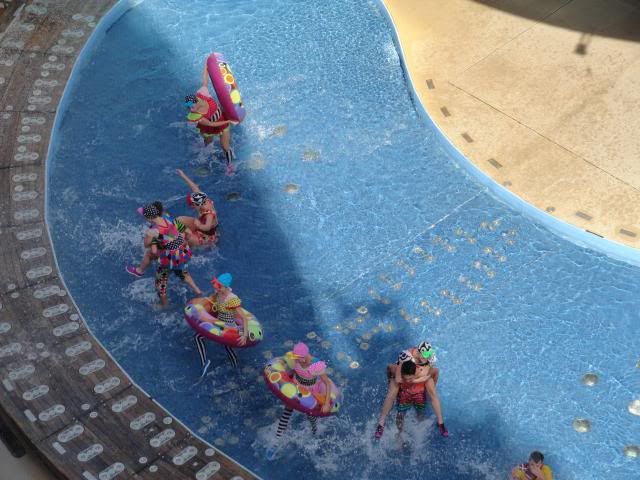 Splish Splash show at the Aqua Theater
Aqua Theater as seen from deck 12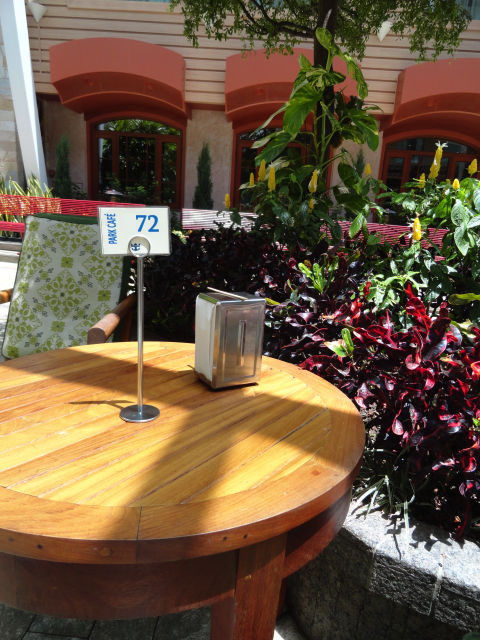 A table in Central Park