After leaving Disneyland a few hours before we arrived in Pasadena during a very cold Pre-Dawn for the Rose Parade. I hope you like my first attempt at posting something as extensive as this.
It's an early day..and a lot of action going on
Some horses getting ready
The "Offical Clock" at 7am, 1 Hour to go
A group I saw in Honor of the Grand Marshal
And now the Parade!!!!
The Lead Float which was also the tallest
FTD
City of LA
RainBird
Trader Joes
American Honda - Love the fire breathing Dragon
Here Comes Star Wars
Western Assets
The First Oklahoma Float
University of Redlands
Life Source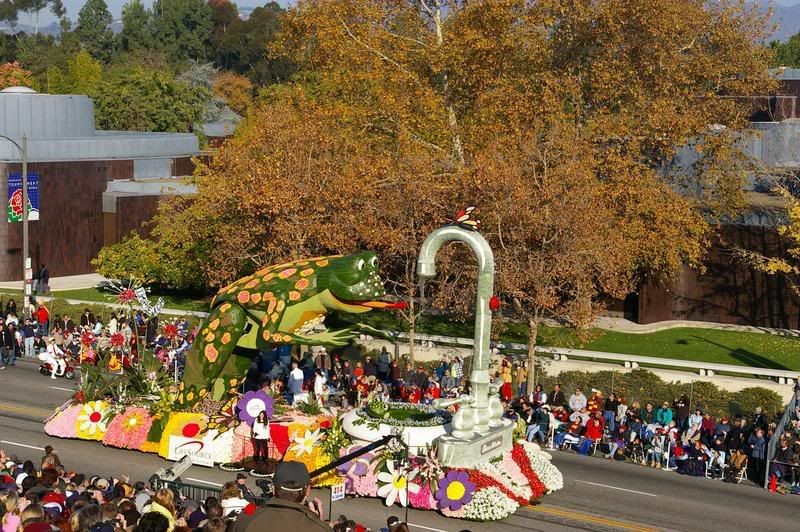 No Disneyland but we did have the Anaheim Float
Yes that is a guy in a Jet Pack about 40 feet off of the ground....
Part of the 2nd Oklahoma Float
The Grand Marshall George Lucas
National Notary Association
City of Cerritos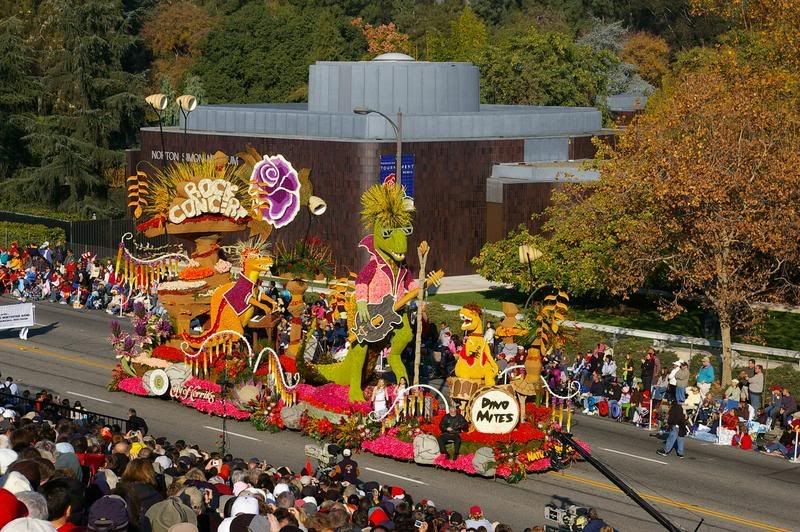 <br><br>
Cal Poly Universities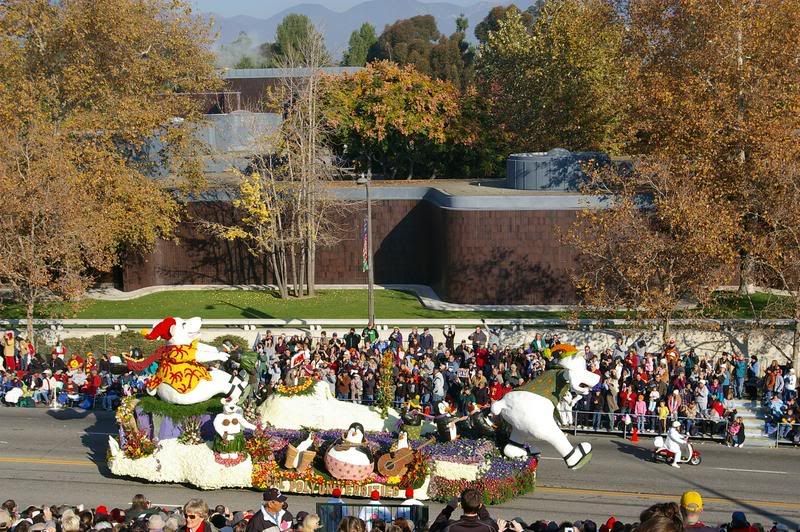 City of St. Louis
Glendale
La Canada Flintridge
Optimist International
South Pasadena
The End of the Parade
Just about 10:30am and 26+ hours straight awake and now we get to follow the Sea of People
Hope you enjoyed...