Last week I had to make a trip up to Sacramento for a hearing in the Bankruptcy Court so I decided to stick around and visit the California Railroad Museum located in Old Sacramento.
For those who haven't visited, Old Sac is a nice little area that has been restored to resemble the Gold Rush era. It's like many touristy areas with lots of tacky shops but it is also worth an afternoon to explore.
One of my favorite places in Old Sacramento is the California State Railroad Museum. The RR was key to the development of the state and it is therefore a subject of great importance to California.
Upon entering the museum you are greeted with a display that dates back to the turn of the 20th century.
The museum features a series of rotating exhibits, one of the current displays is a set of metalwork sculptures all made from train rails and the like.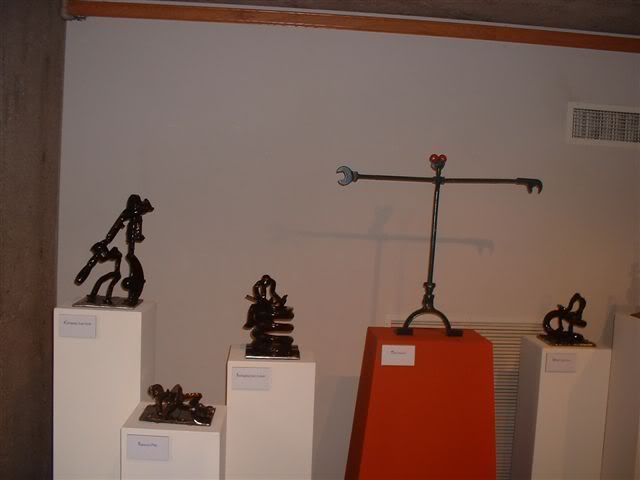 It's a pretty cool way to enter the museum. Moving further in you come to the first main room, which features one of the oldest displays in the museum, dating back to the Civil War.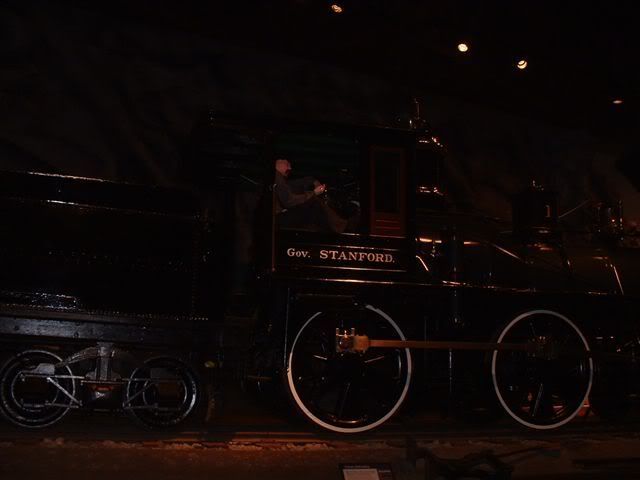 You also learn why the Museum is located here.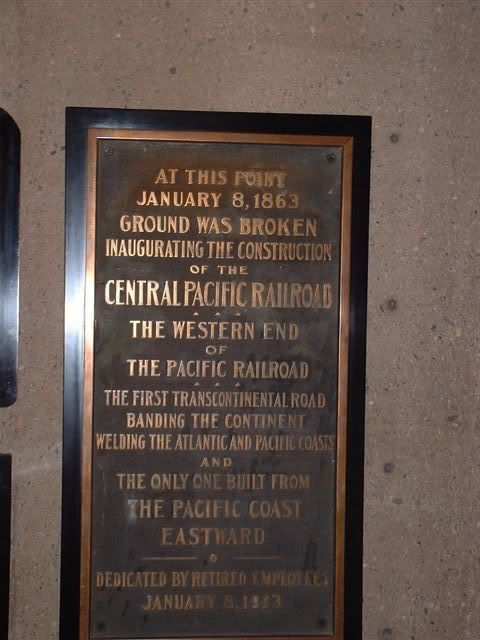 Moving on you are shown a series of displays on the building of the Transcontiental Railroad, one of the engineering marvels of the 19th century.
Included in this section are several restored engines dating back to that era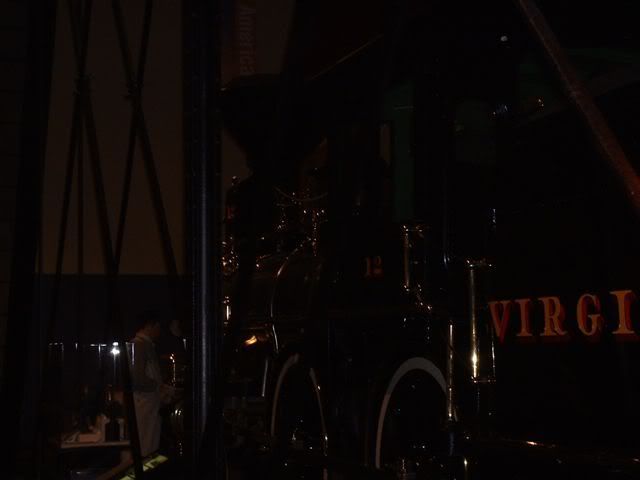 People did travel in style, as shown in this vintage private car.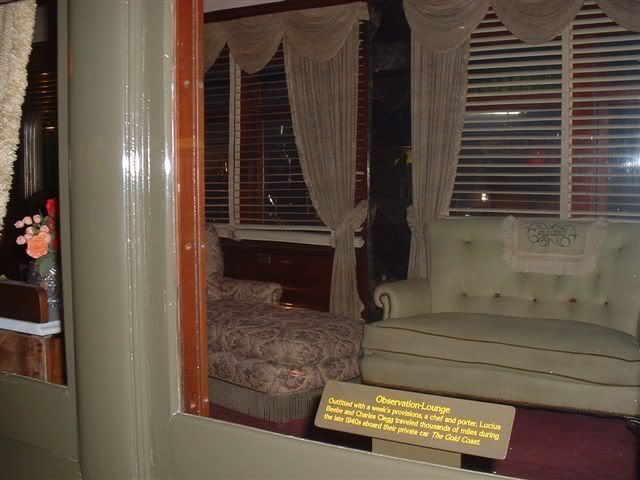 Some really big engines are on display in the next room.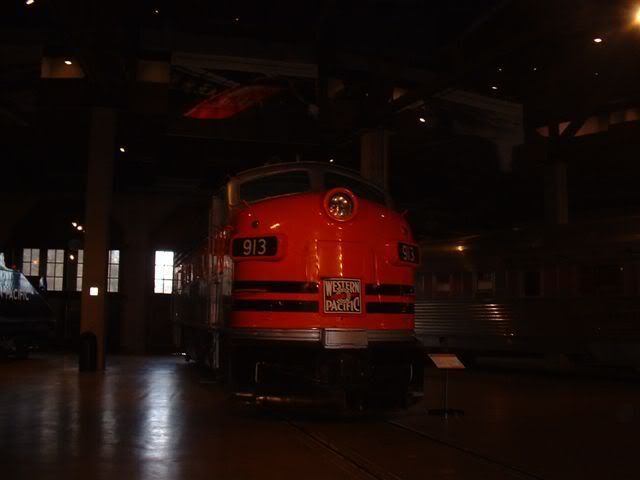 Please forgive the dark shots, this is the last TR with my old camera.
Moving into the 20th century for a while you can tour a restored sleeper and a restored dining car.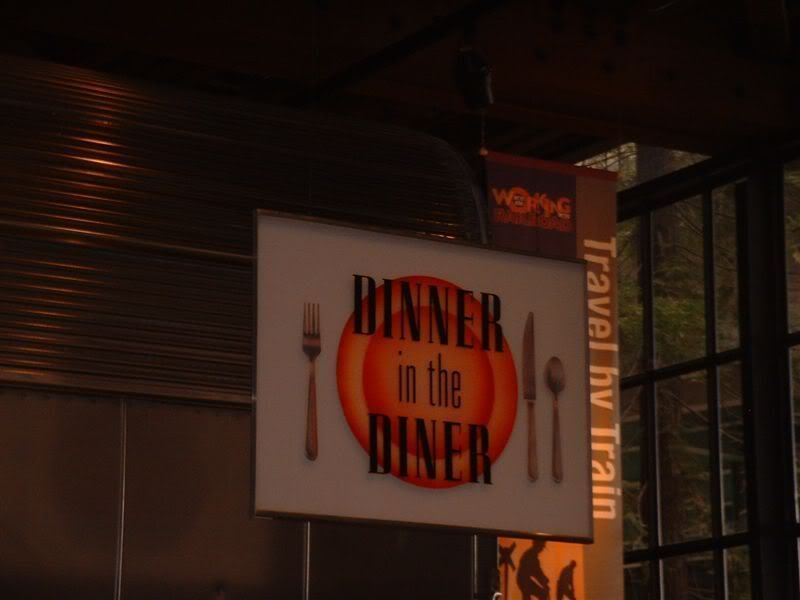 It's kind of fun that they have the cars rigged to move like you were on the tracks, makes you feel like you were in a Thin Man movie.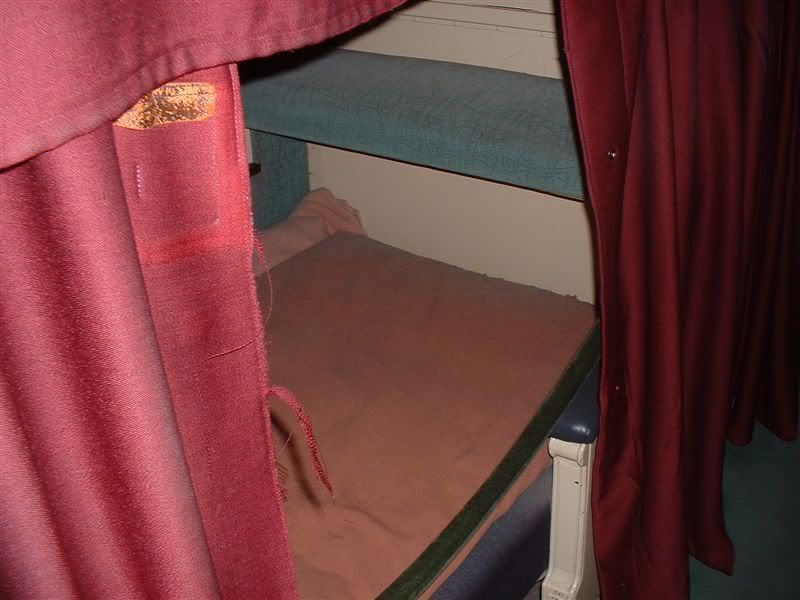 Some pretty nice dinnerware for the trip
The kitchen area and some more displays of dinnerware and a menu with some amazing prices.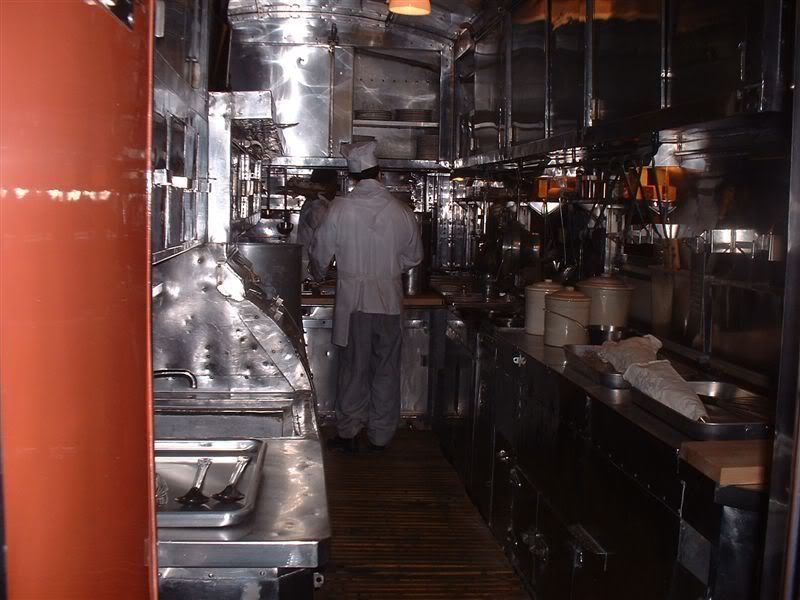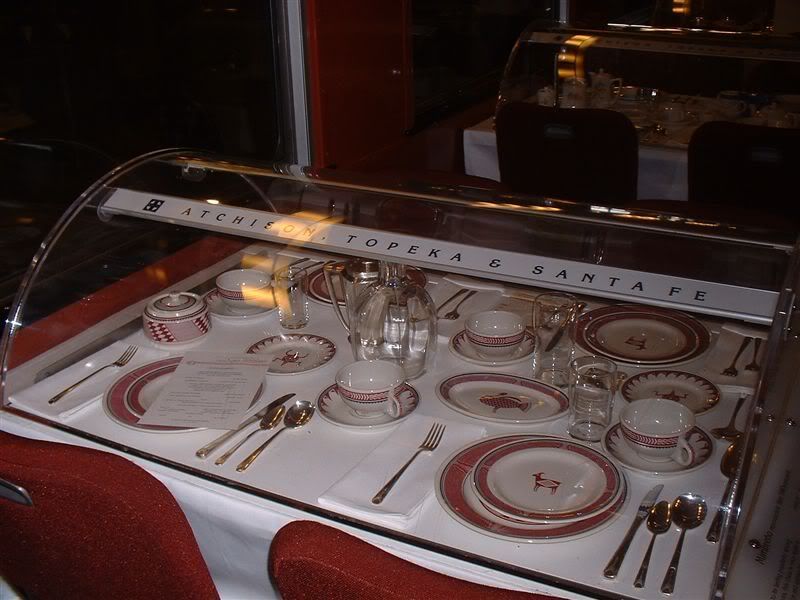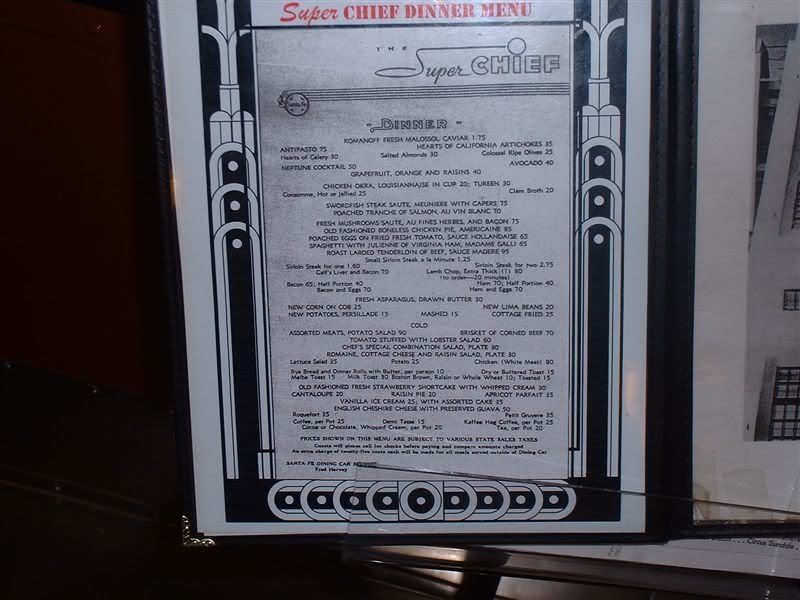 Amazing how much food cost back then, those prices are in cents, not dollars.
After the dining and sleeping cars you come to perhaps the best restored engine in the place, and one that dates back 140 yrs.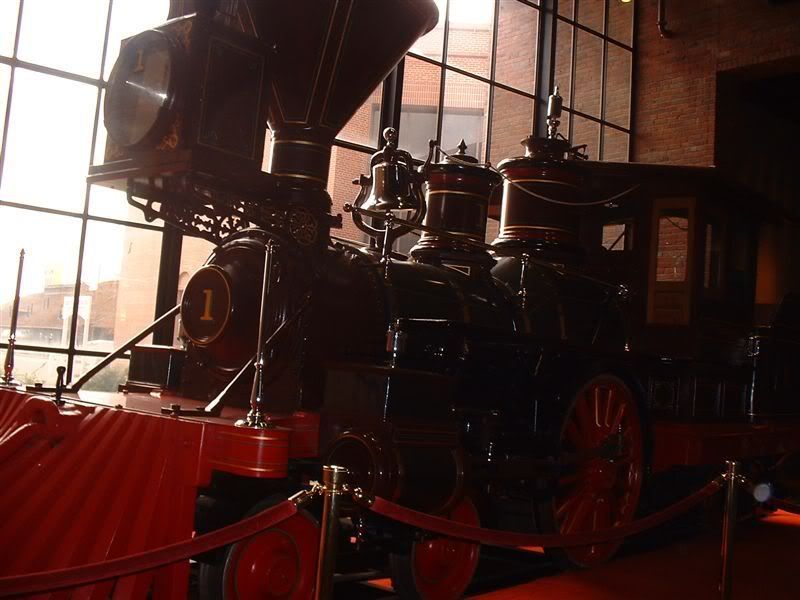 Another display is an old postal car, dating back to when the USPS used primitive trains and thus was only able to deliver mail 2 or 3 times a day...
Moving upstairs you come to a replica of a railroad trestle, with a full size train along the tracks.
Currently the 2nd floor display exhibit is on toy trains, and the next series of pics are enough to make any kid at heart drool a little bit.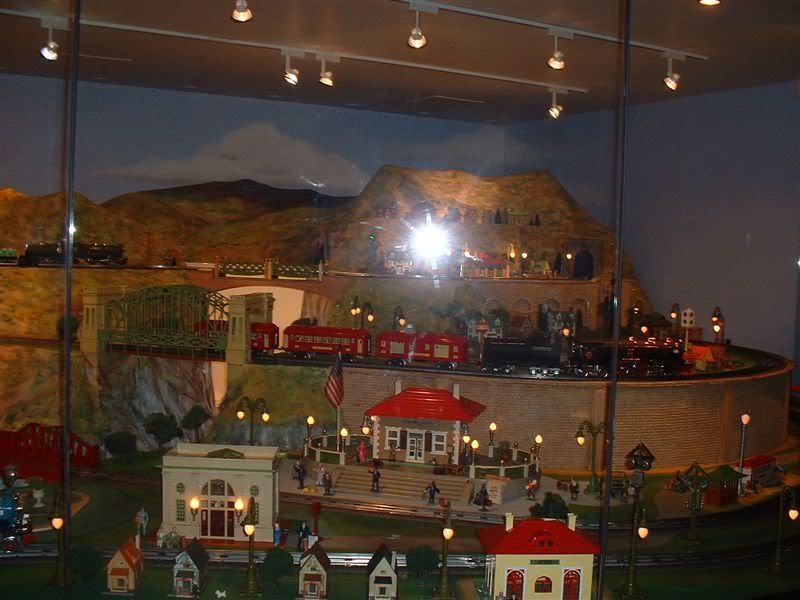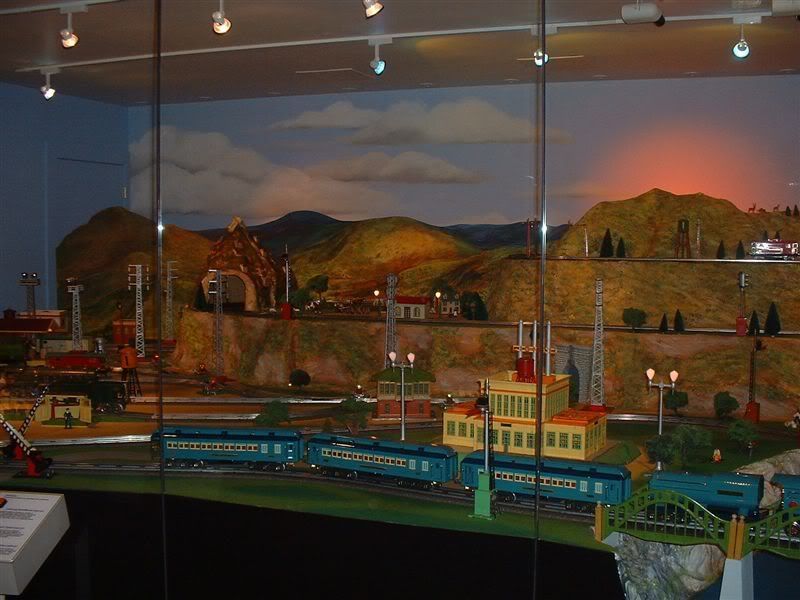 I hope to get more pictures at the Museum on my next trip.
This completes the RR museum part of my trip, but I will be adding pictures of the Discovery Museum and Old Sac in general later today or tomorrow