031707
St. Patty's day.
It was on this bonnie Saturday that a wind of change came to our normal scheduele and we were invited to spend the day at Universal Studios with some of our best friends, (Crazylegs, CoaterMatt, Al, MonorailMan, Chernabog, DisneyJim, Capt. Phoebus, Dan and Andy). Dan, Dusty, MonorailMan and I got to Universal Hollywood at about 11:35am.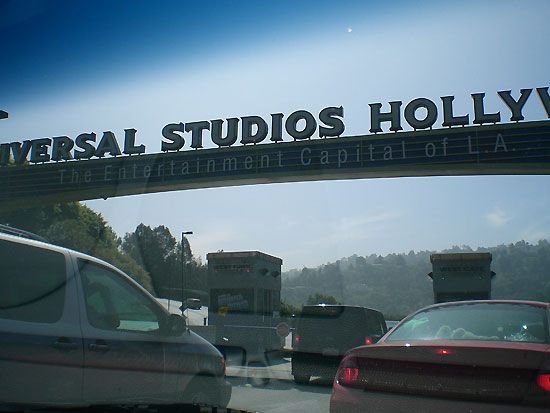 Entertainment capital of just L.A.?
Despite the fact that we chose "regular" parking as opposed to the $20 Priority parking, we still got a great space in the Jurassic Parking lot and quickly made our way to City Walk by way of a series of WORKING escalators.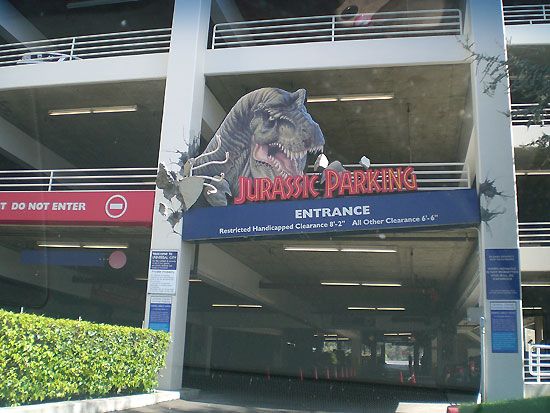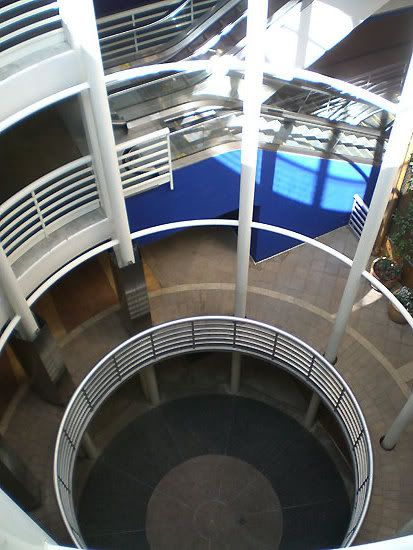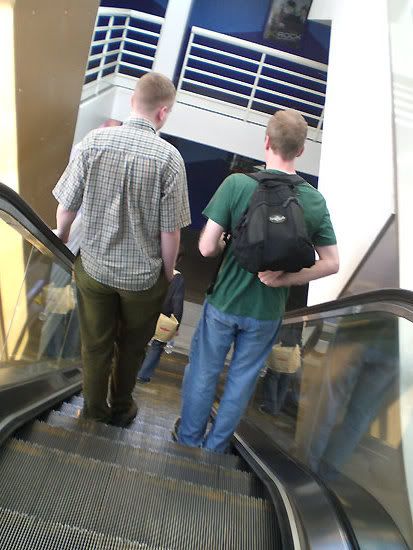 MonorailMan and Dan ride down the working escalators
Our plan was to meet everyone at the globe at the entrance.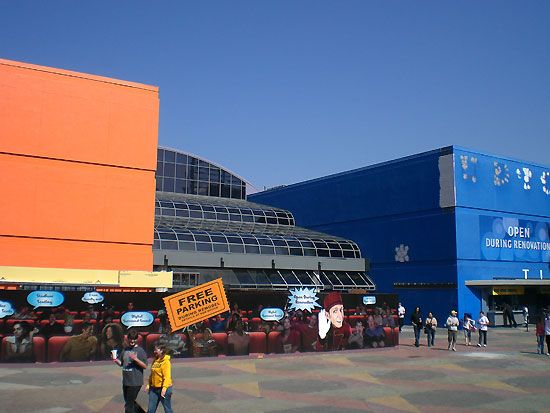 The theater is being refurbed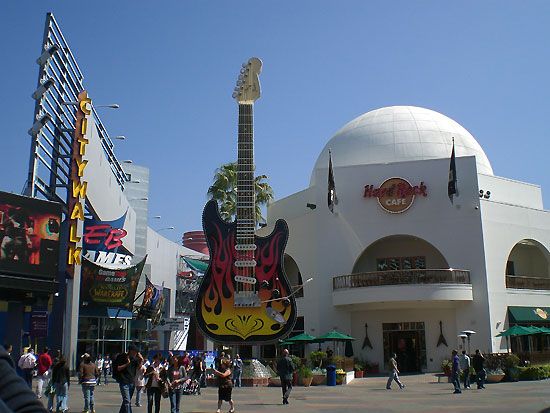 A hard rock from Tattoine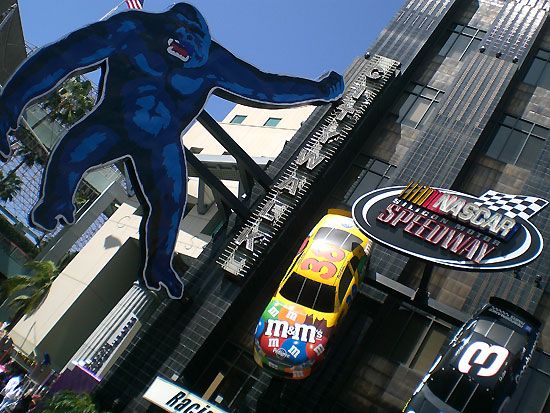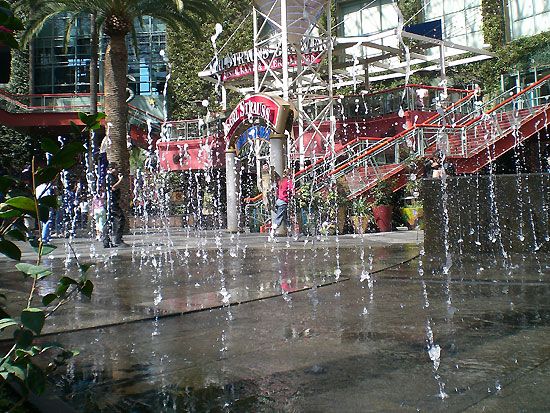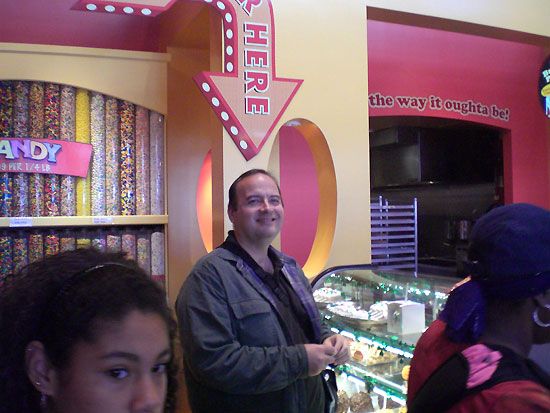 We ran into Al who was at the popcorn place.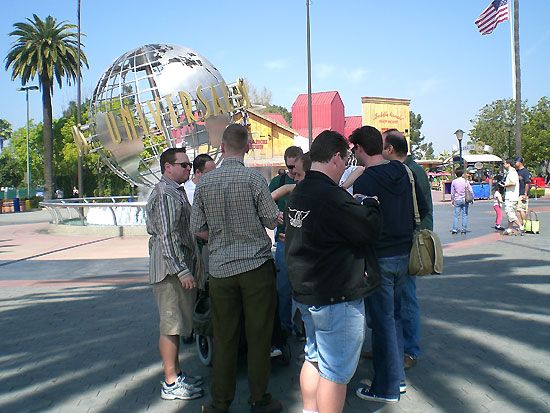 HERE WE ARE!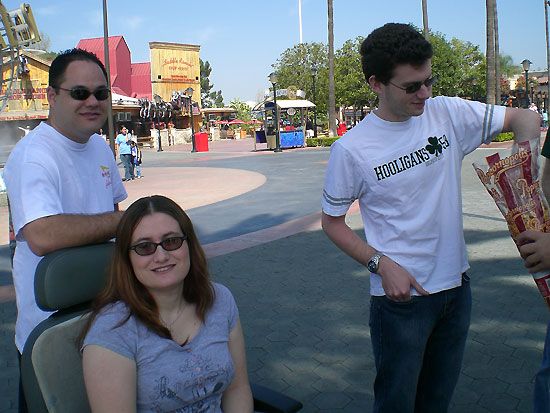 Andy, Crazylegs and Capt. Phoebus
I didn't have time to get a Starbuck's (BUMMER) so I snorted what was left in DisneyJim's cup.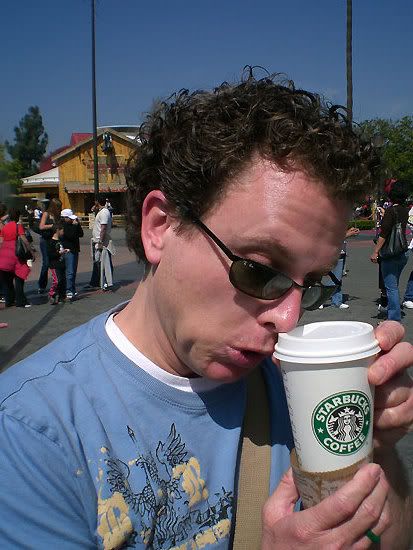 I can stop anytime I want!
Once all together we headed into the park. We got in and then Matt escorted our group over to the area where we could upgrade our tickets to AP's. The employees here were lots of fun and gave us a rundown of what to do while visiting the park.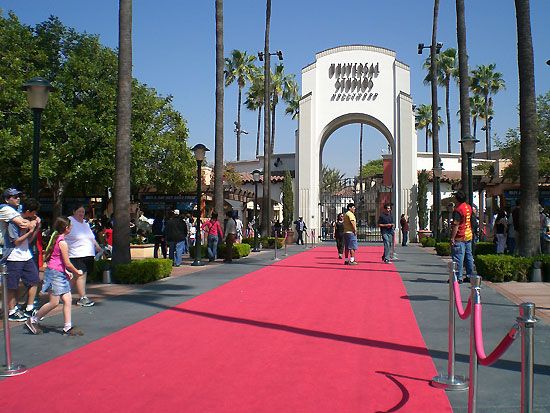 CoasterMatt really gave us the star treatment
the entire day. What a guy!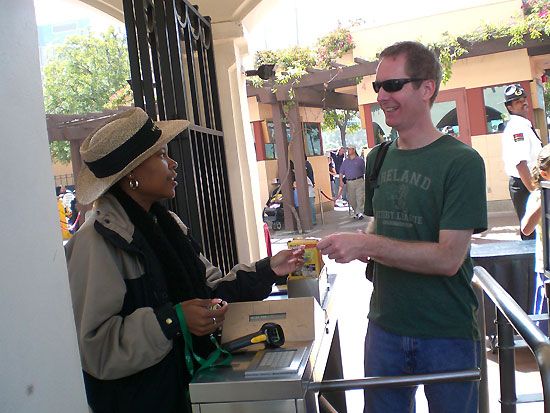 Dan enters the studios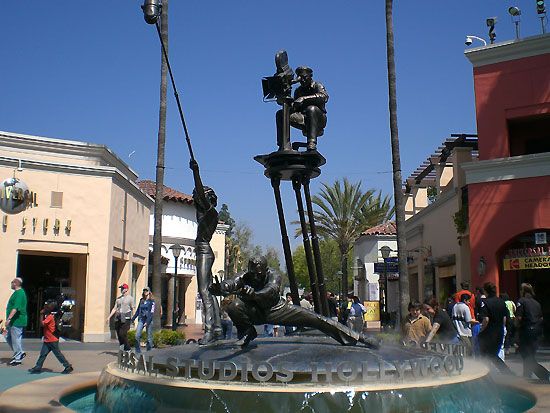 Cool Fountain at the entrance.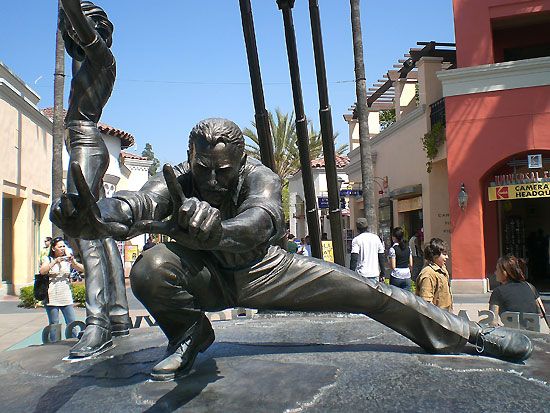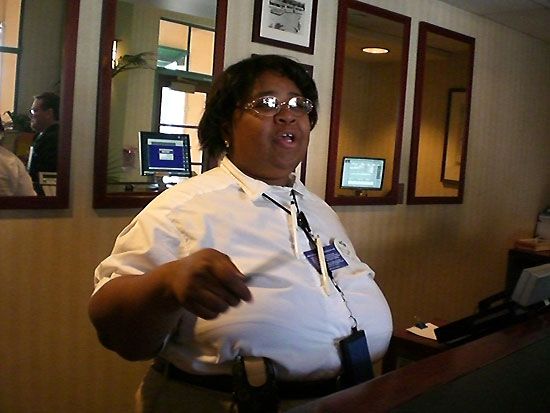 "Hold onto yourself!" this wonderful lady warned us about the Tram ride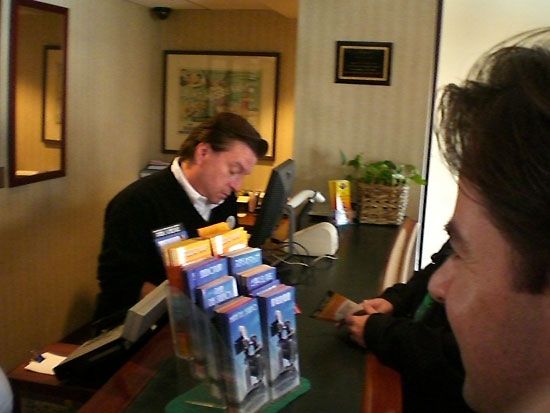 Matt then guided our group over to the well hidden AP Processing center. We headed into the park by way of the main entry and were HOUNDED by screaming employees trying to sell us bags and such. There were about 6 of them total.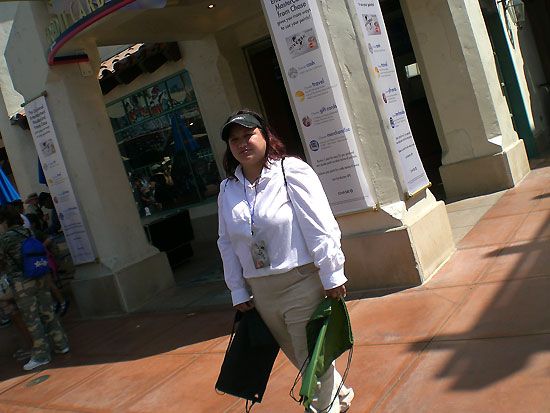 Yeah, REAL classy Universal.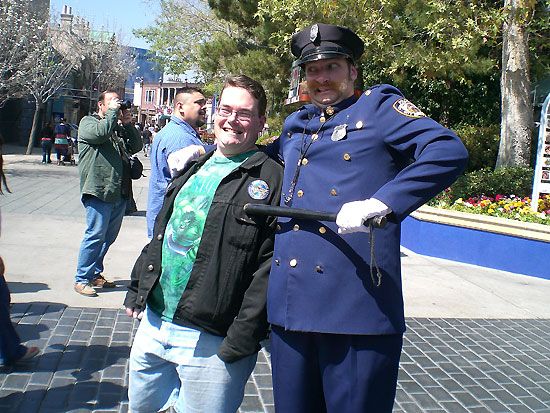 We ran into an old friend of Matt's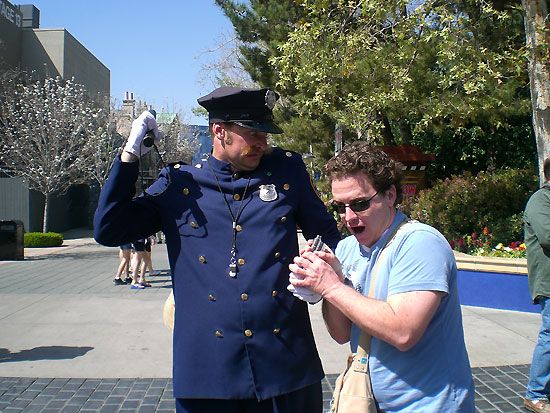 When I tried to steal his flask he got possessive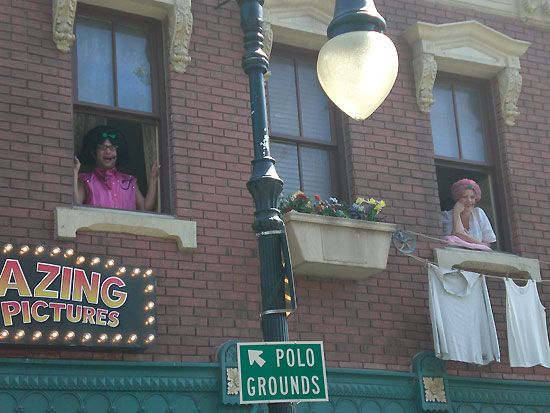 The streetmospere was hilarious.
Here is the wall that a 16 year old kid fell from and died.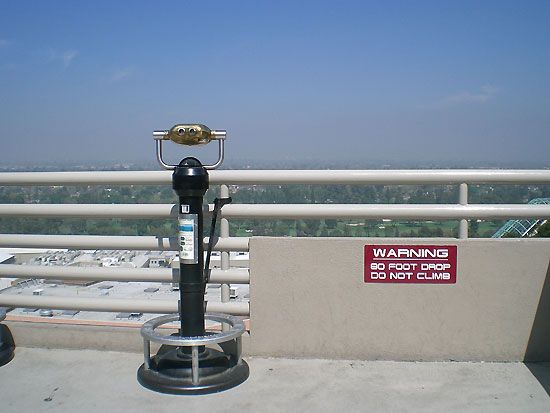 LISTEN TO SIGNS DANGIT!!!
The fatal 80ft drop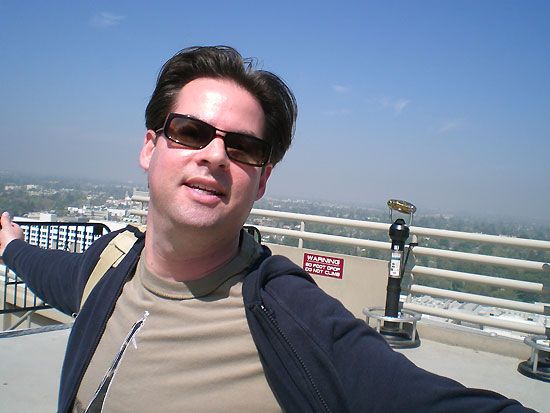 Dusty tried to fly away but we stopped him
This is a really interesting set up. It is basically a self serve AP center. After braving the long line you then scan your ticket and take a picture of yourself. You are then guided into a room lined with computer workstations. An employee points you to the first available computer. After scanning your ticket it finds your picture, you enter some info and then you are guided to a desk where your AP is ready. Neat.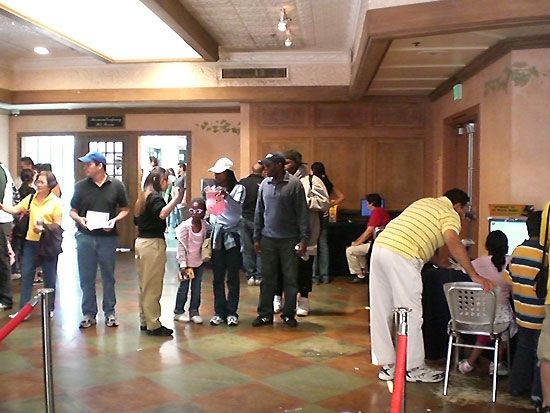 After that ordeal our group was rather peckish. We stopped for a bit of Pizza at Louie's.
I gave Dusty my lunch order and went out to help Dan hold tables with MonorailMan. The food wasn't top notch but the prices were very reasonable to me.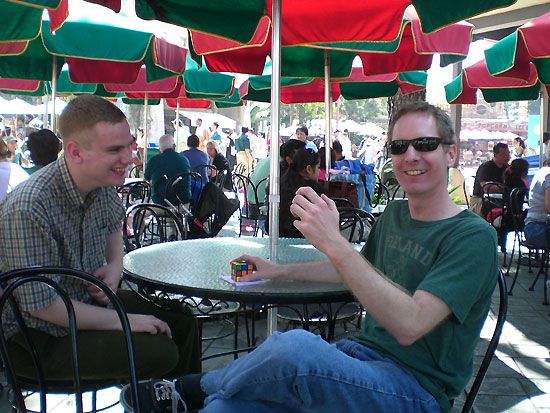 Now that we had eaten we decided to take on the signature attraction of Universal Studios Hollywood; The Backlot Tram tour.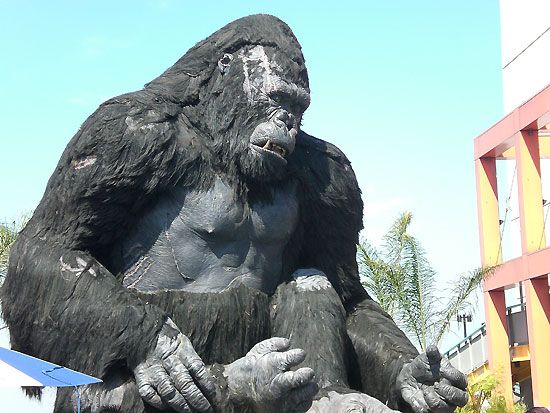 In front of Back to the Future stood a life size Kong
sculpture that had seen better days.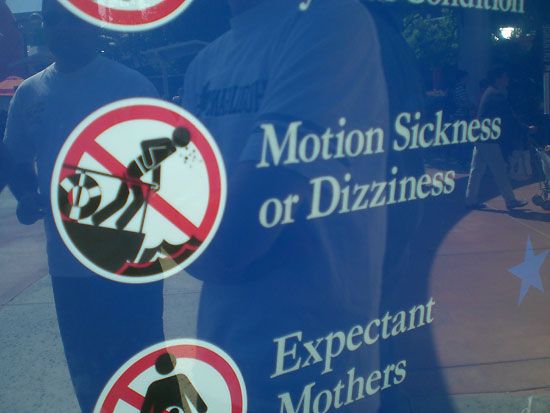 Better not go on if you have Motion sickness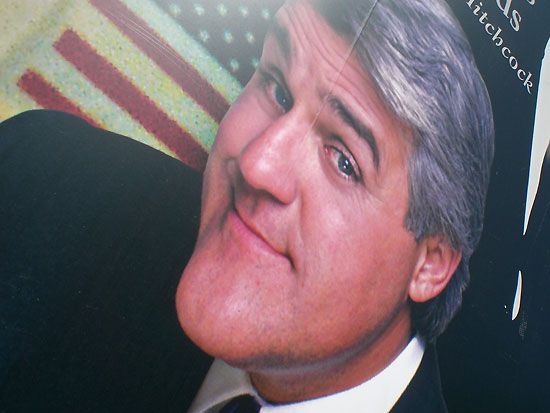 Jay Leno's chin is a major Tram attraction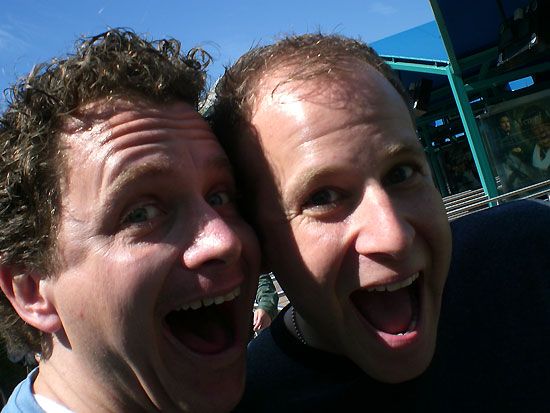 Fishy and Chern wer muy exitado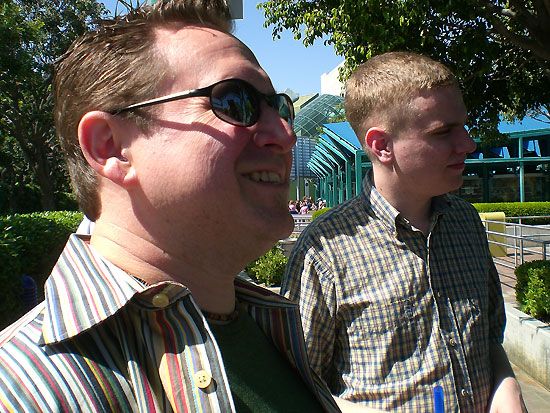 DisneyJim and Monorailman, not so much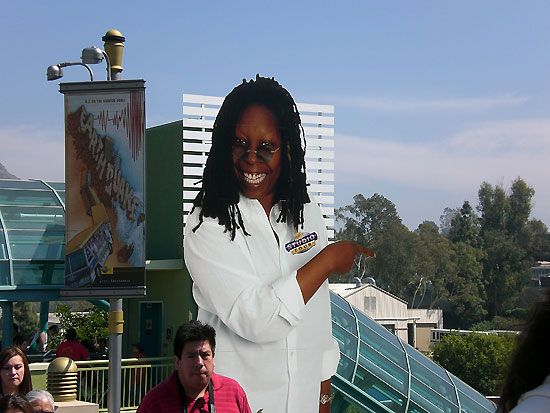 AAAAAAAAAAAAAAA Giant Whoopi!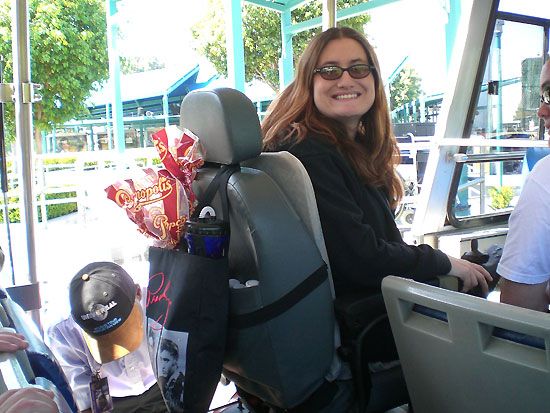 Aren't you done yet?!?!?!
We were quickly loaded onto a tram at the disabled loading area. It took a bit of time to get Crazylegs strapped in but it happened. We then pulled around to the regular loading area and let the regular guests join our tram. While waiting for our tour to begin, we noticed a very very handsome tourguide in the Tram next to us.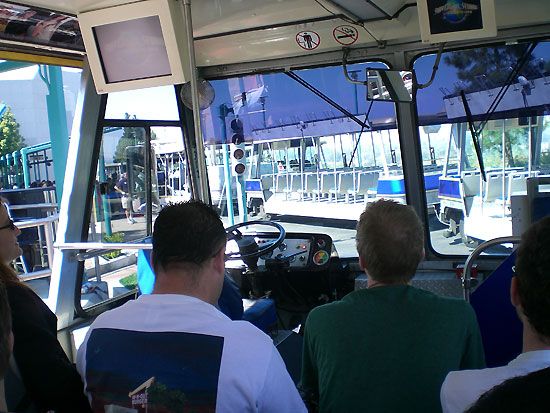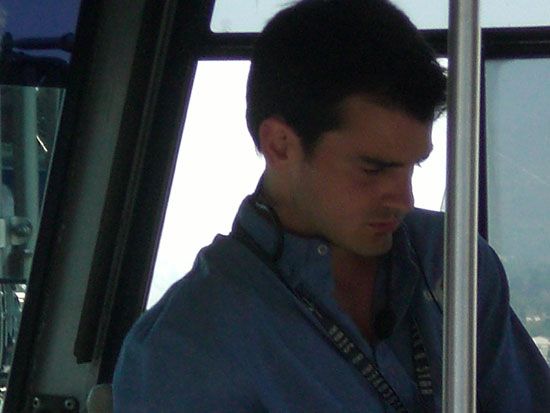 Can we have him? For a tour guide?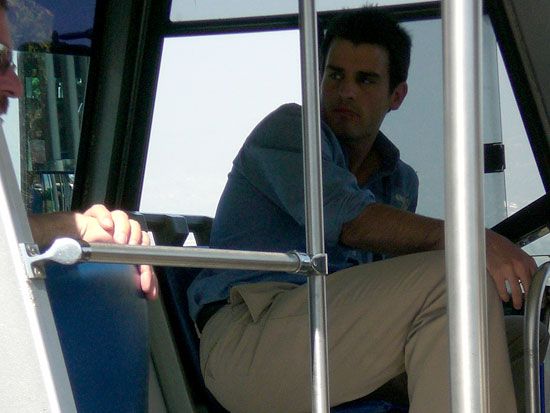 Our tour started and we were treated to an onboard video of "A-Lister" Whoppi Gholdberg talking about Universal. These interuptions were only mildy irritating and mercifully short, allowing the Tour guide to do her thing.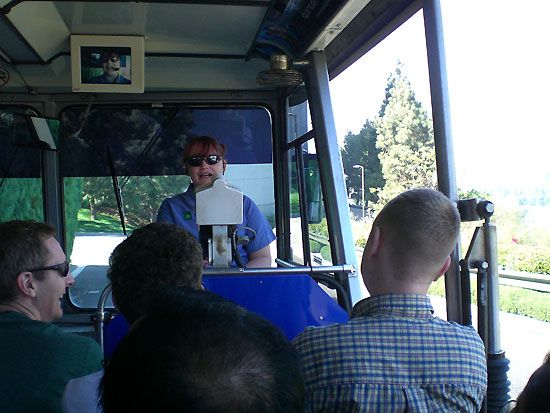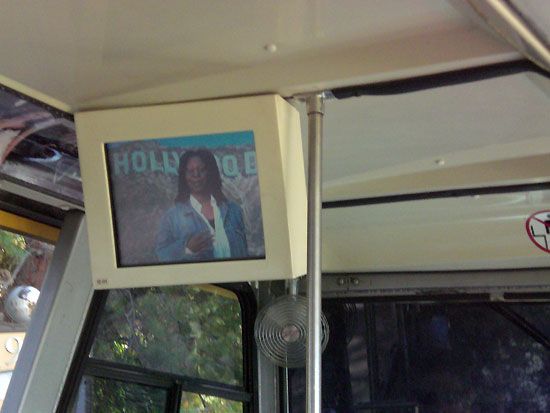 Whoppi are you the star at every theme park?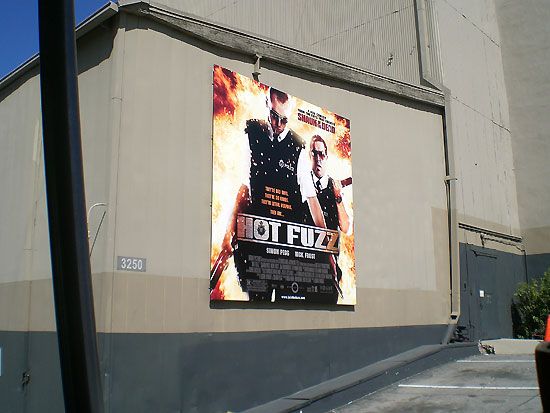 Hot Fuzz. Look it up. See it NOW!
We saw a lot of billboards for Wicked at the Pantages. Is there
a movie coming? Please?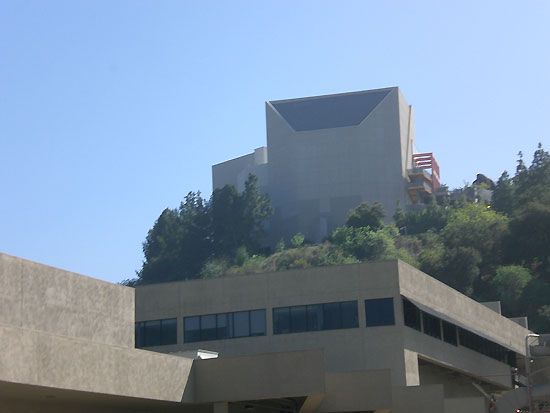 The Back to the Future show building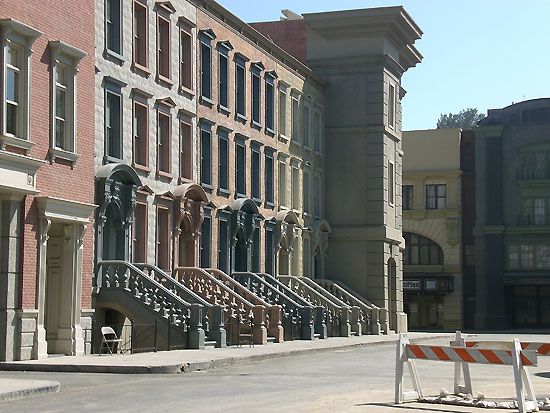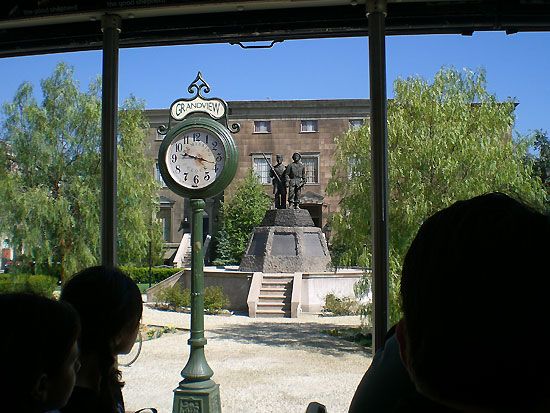 Ghost whisperer/ Back to the future set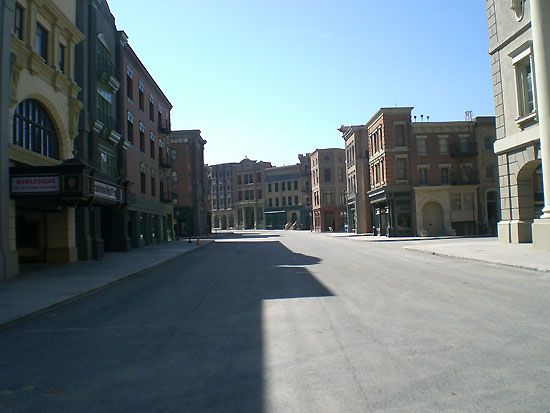 We then toured an indoor set of New York where SOMETHING WENT HORRIBLY WRONG!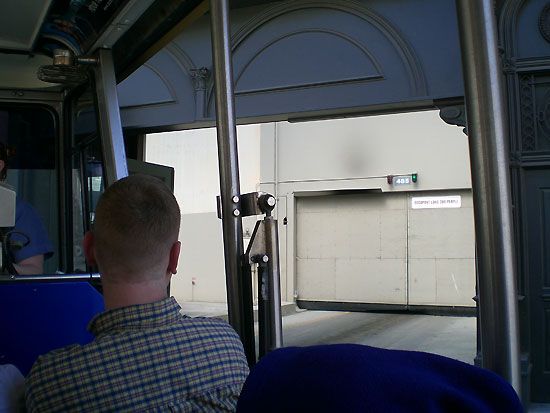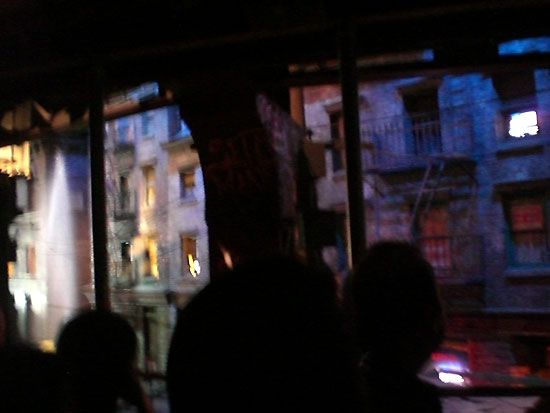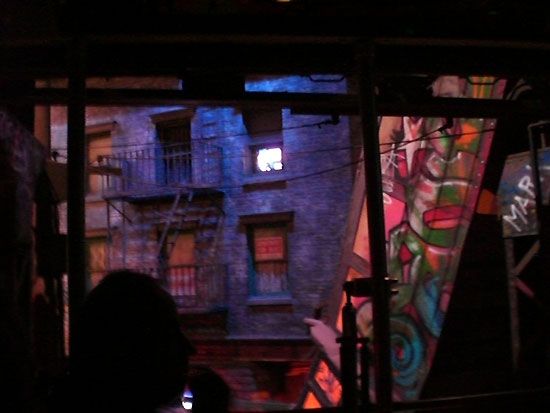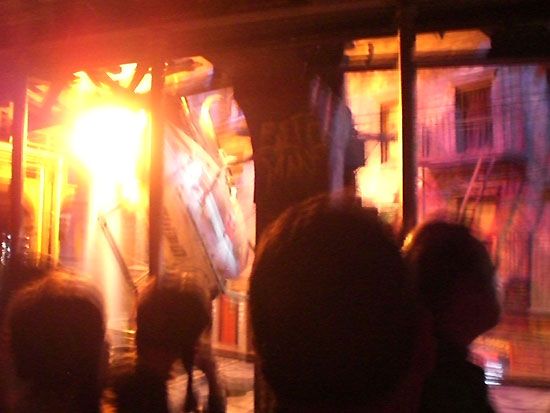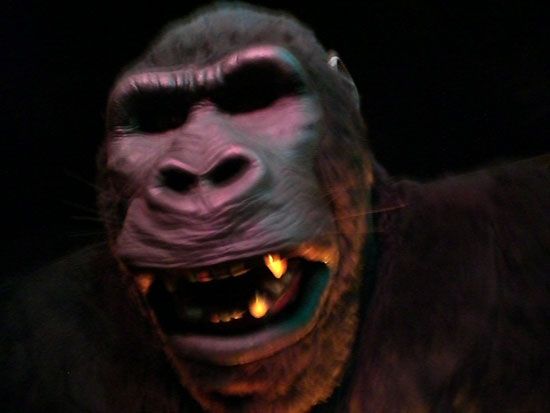 King Kong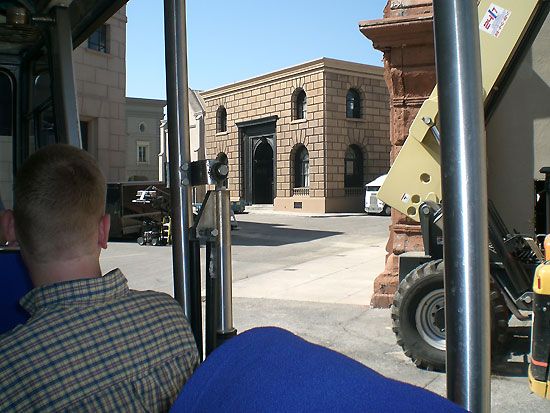 more sets from all kinds of movies.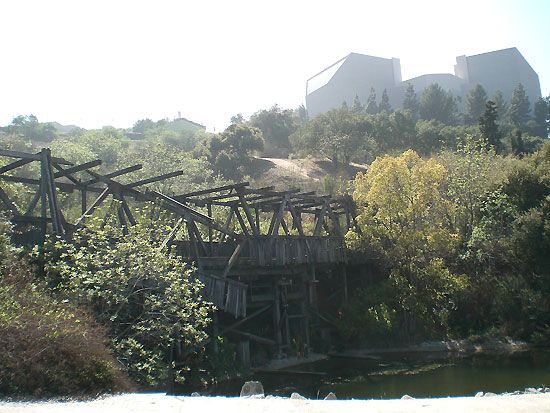 The old collapsing bridge attraction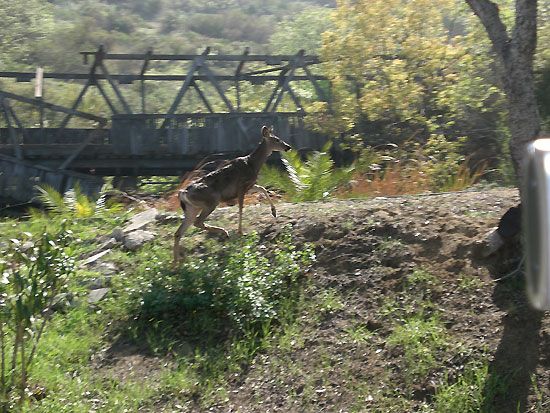 Dear wandering around the backlot. Weird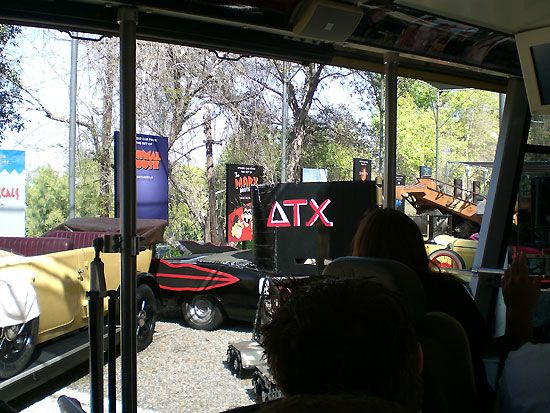 We saw cars from all kinds of movies.
and then...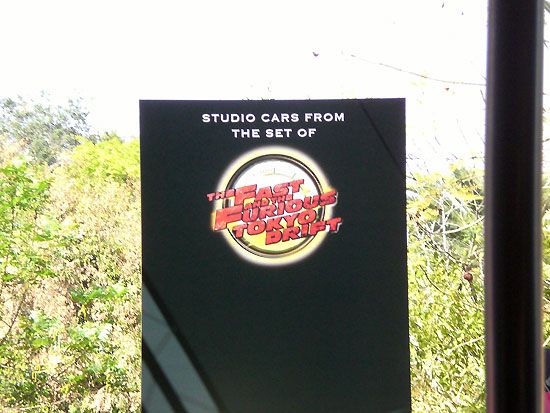 NOOOOOOOOO!!!!!!
OMG then. This was the worst. I still could not understand what the hell this exhibit was all about. The Fast and The Furious: Tokyo Drift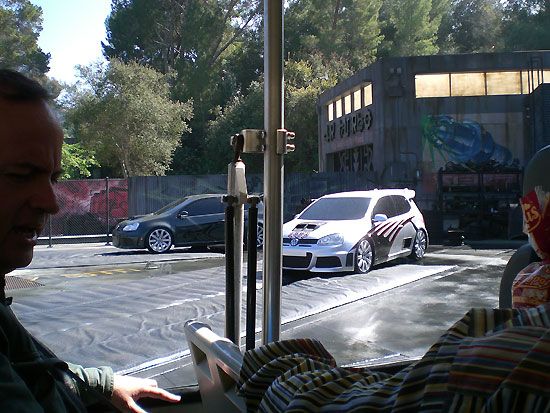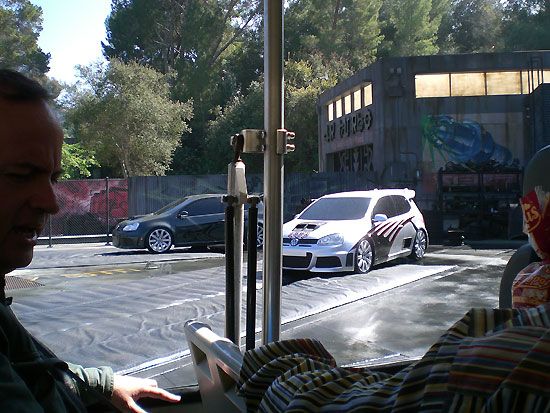 We pull into this outdoor set where there are two cars poised to peel out straight for the Tram. After a few FX tests the fire explodes behind the cars and they accelerate towards the trams.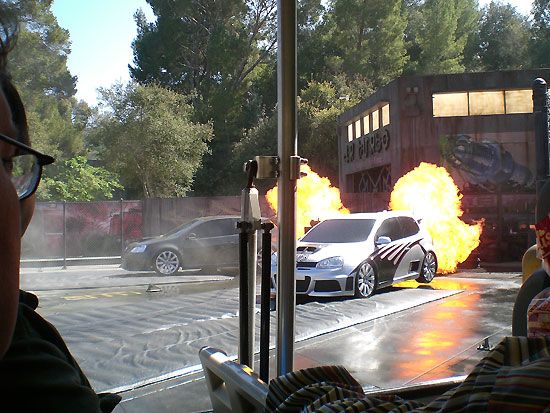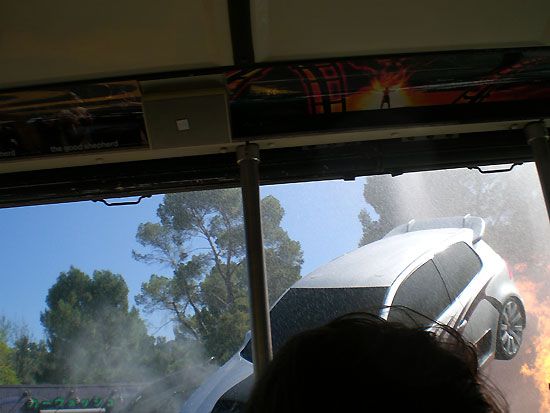 The cars stop in mid-air after the hair raising stunt. Propmted by the Tour guide they take a bow.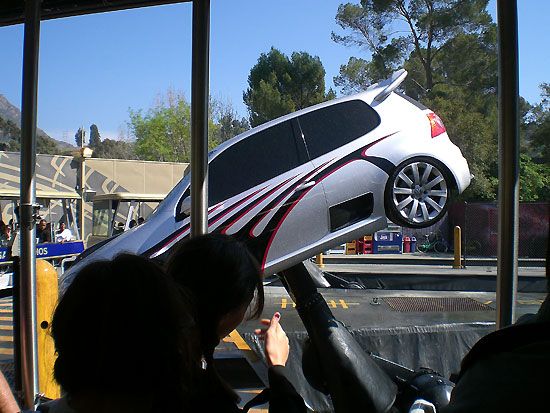 The tour guide then asks to see som more moves and the cars begin to dance to an out dated hip hop song. The tram exits the exhibit.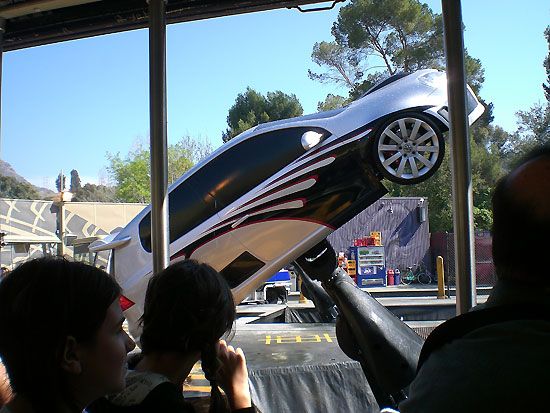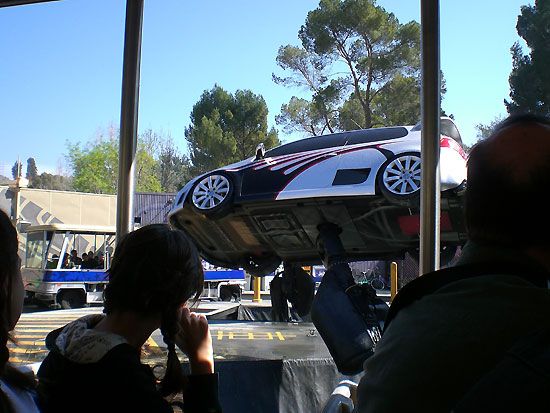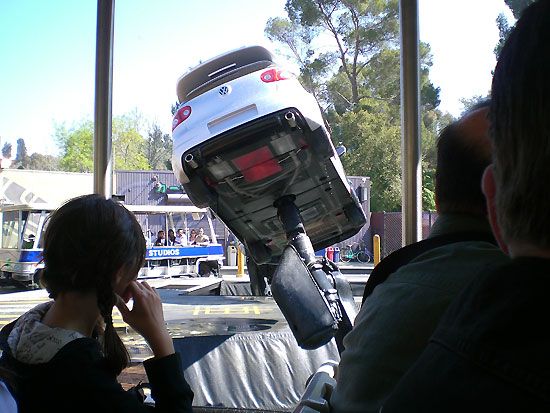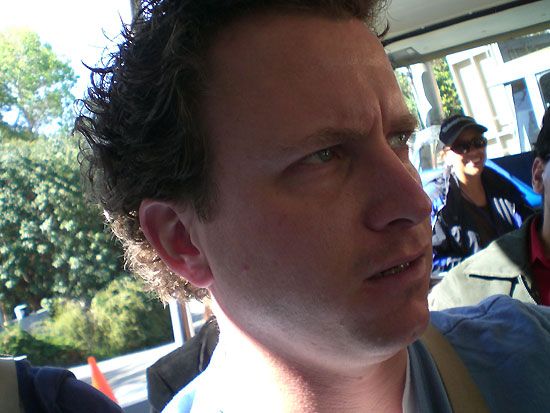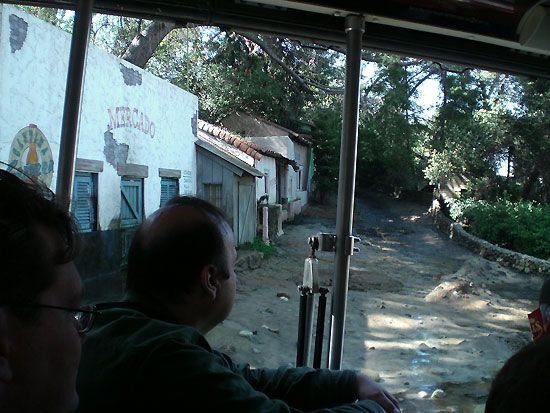 There was a flood where Al got drenched again!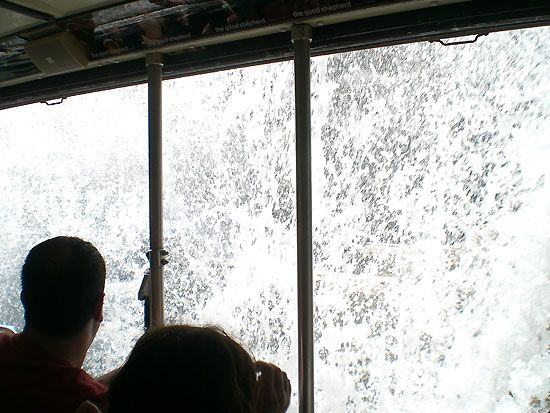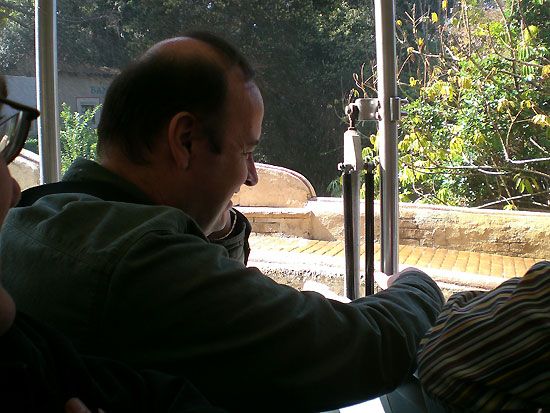 Poor Al, all wet.
We parted water...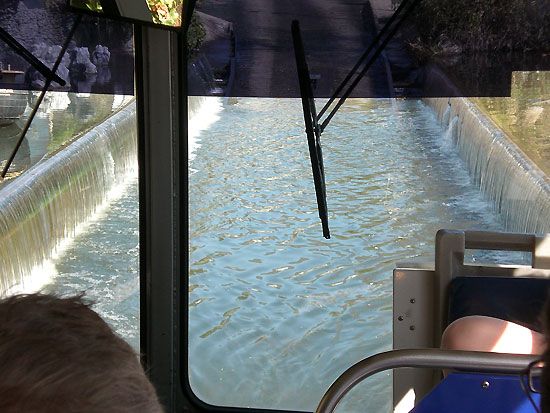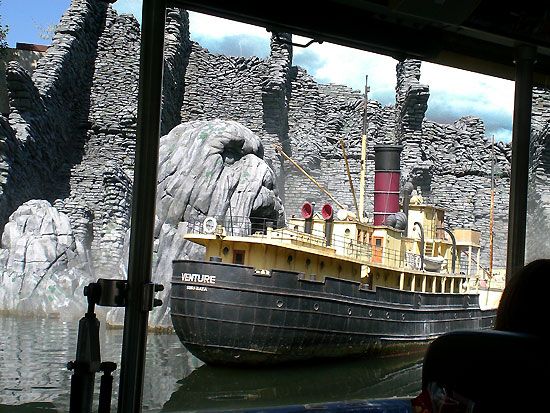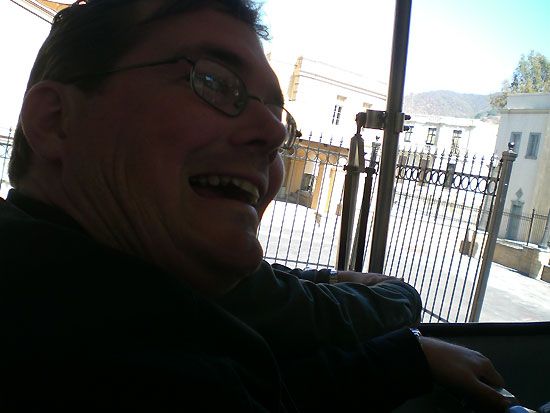 CoasterMatt screamed on the Tram tour too.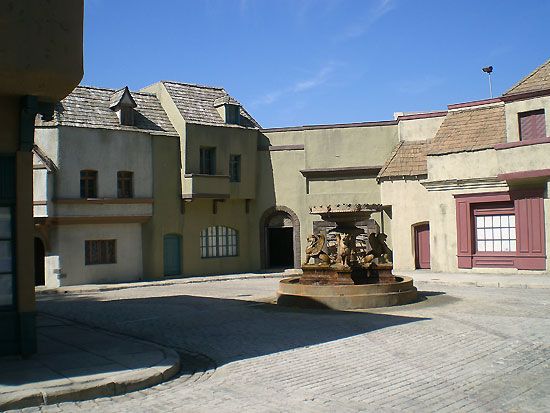 The famous court of Miracles where many horror films were made
Then we traveled into a two level movie set WHERE SOMETHING WENT HORRIBLY WRONG!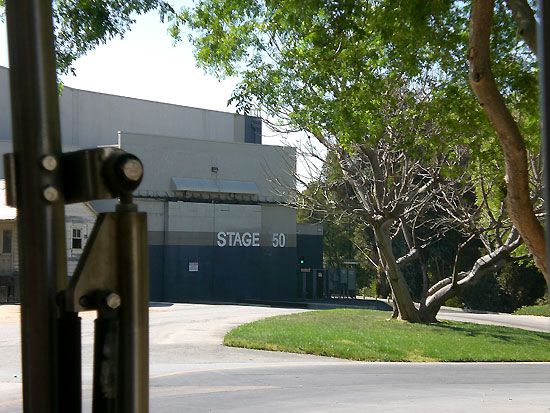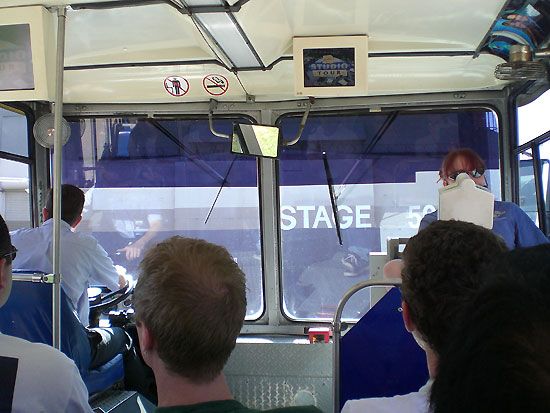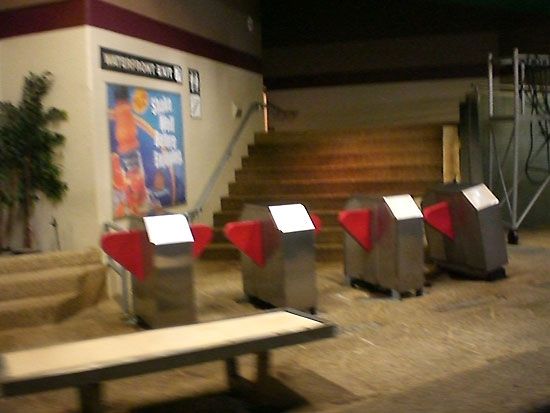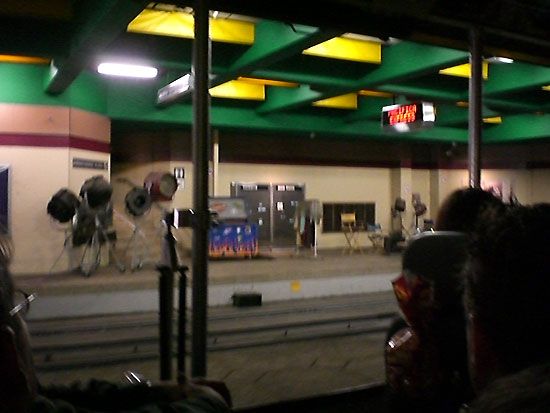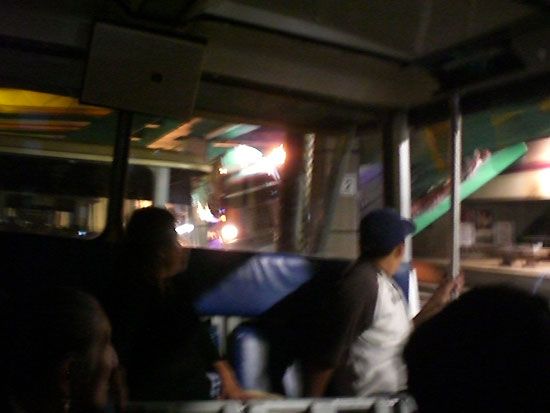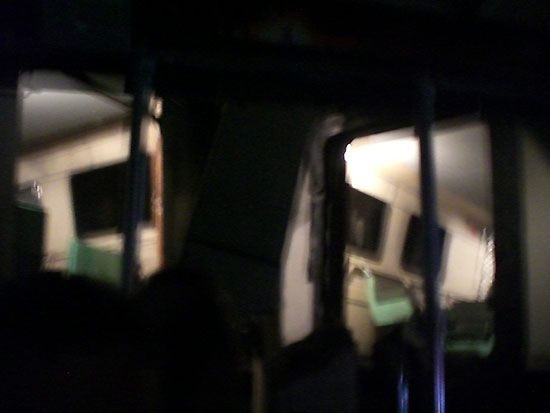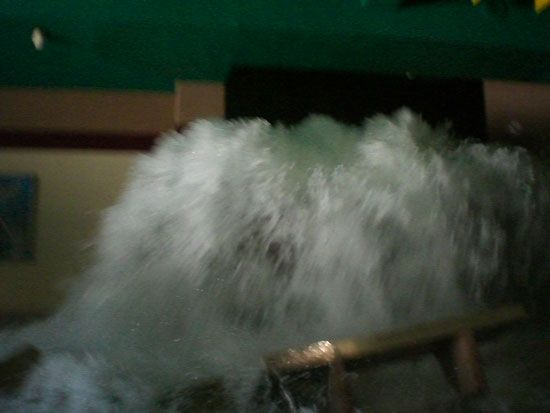 Earthquake!
Then we visited the set of Amity Island where something went horribly wrong... Blah blah blah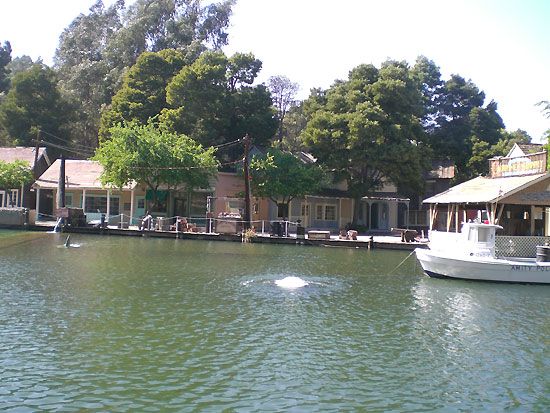 A police diver was swimming in the lagoon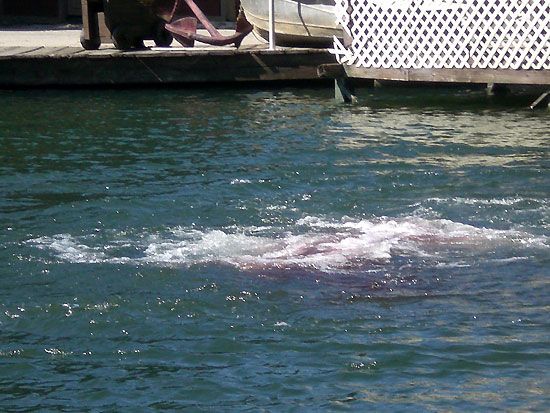 A shark attacks him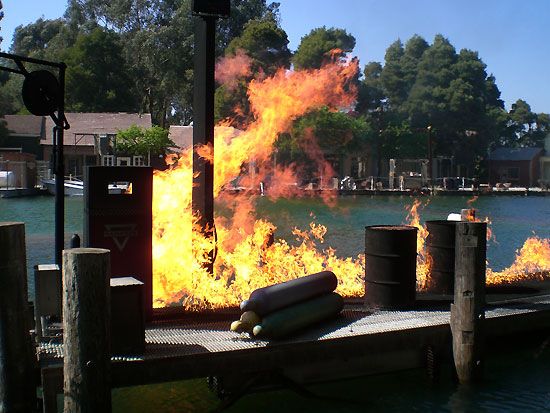 The pier we are on explodes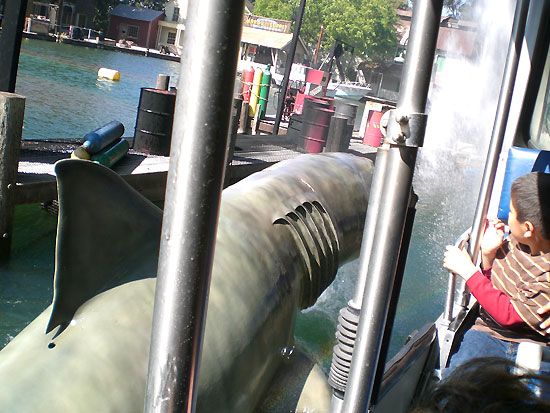 Jaws jumps out to eat us AAAAAAAAAA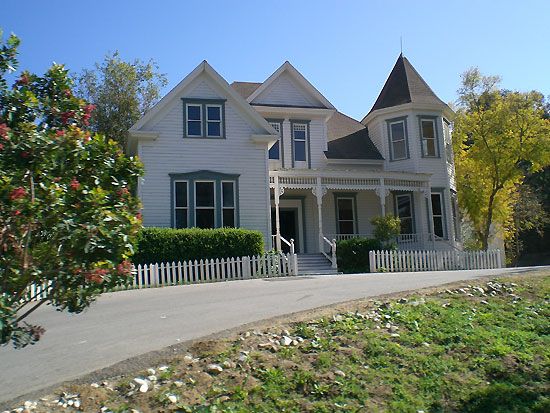 The Best little Whore house in Texas
During our trip we also visited the exterior set of Desparate Housewives.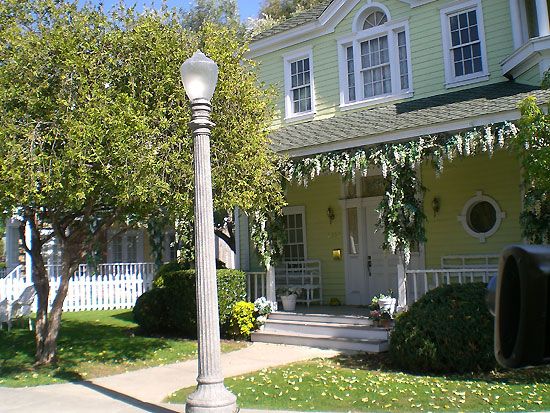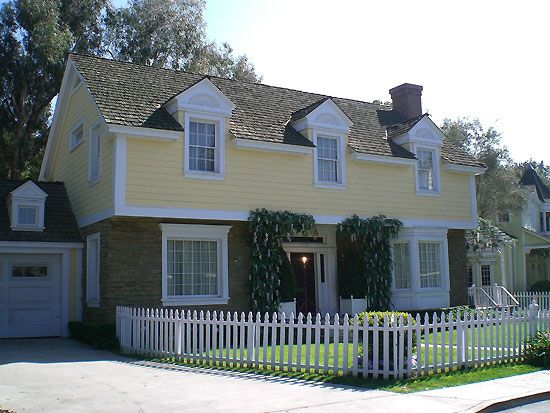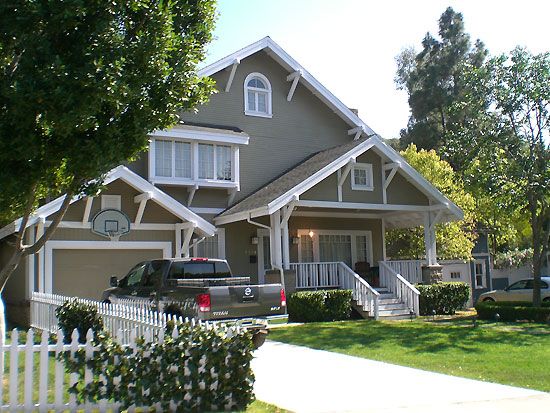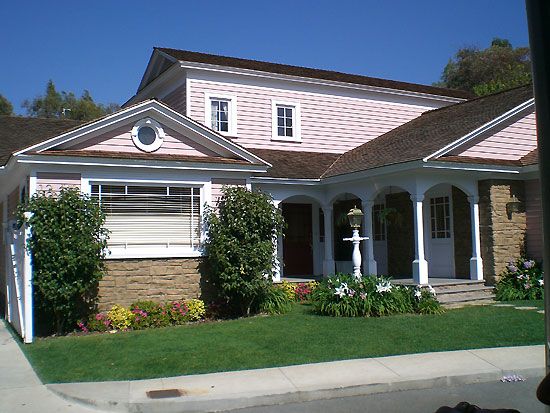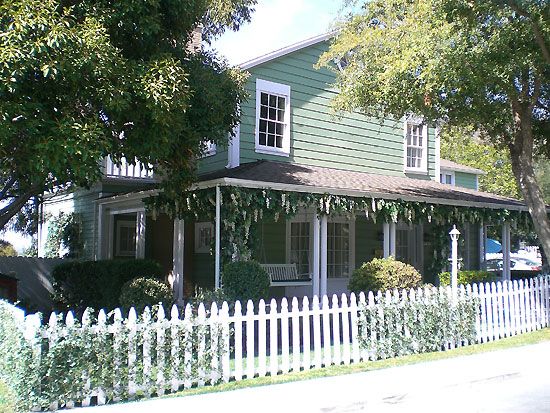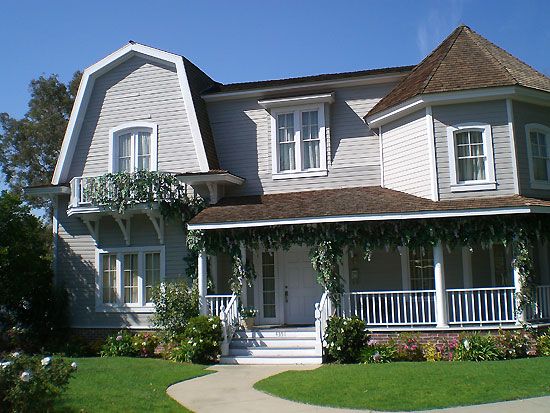 The old Munsters house
On to other sets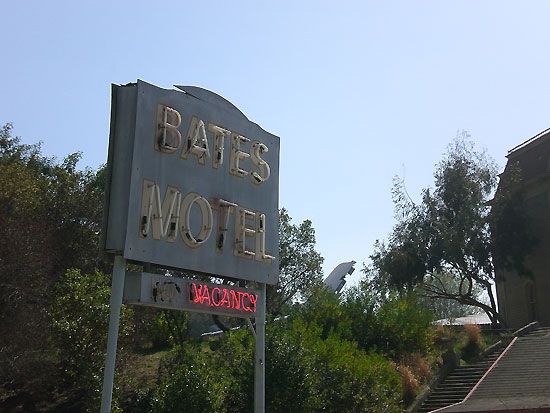 Bates motel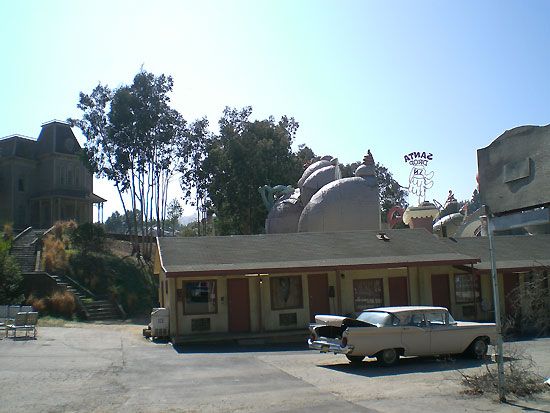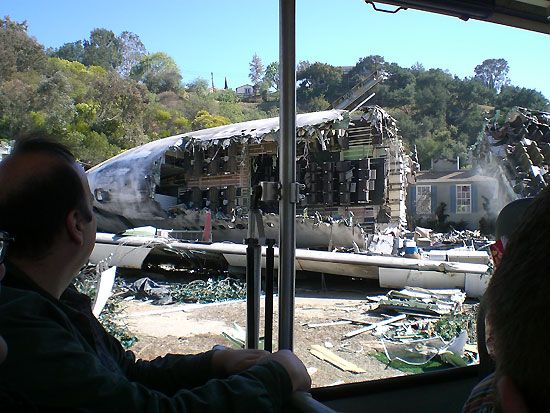 War of the Worlds
Then we went into an old mummy tomb where something went, well, you know.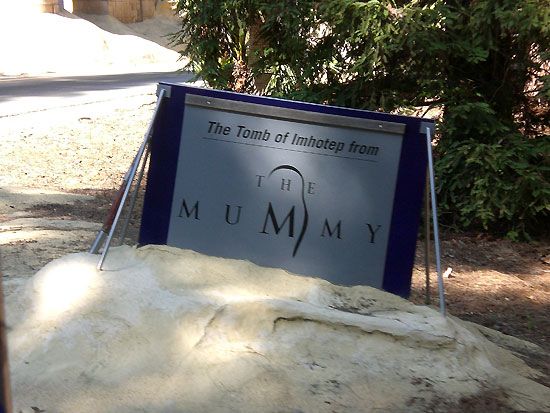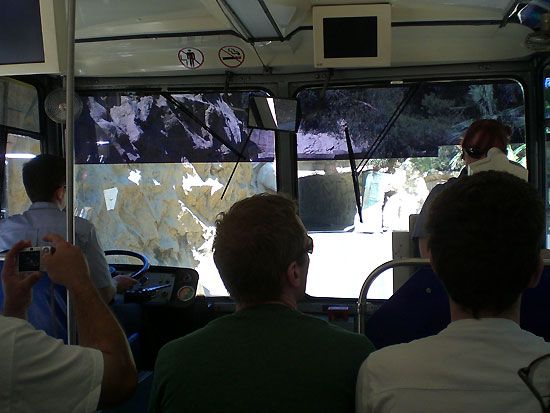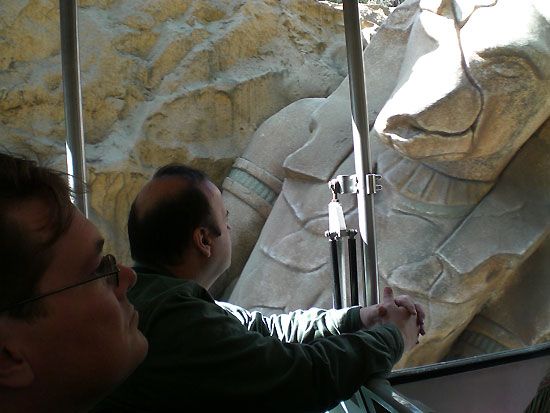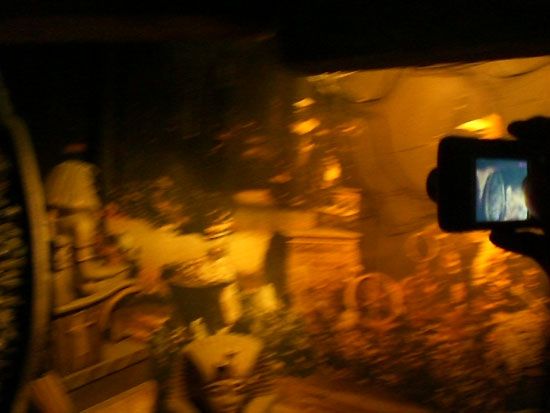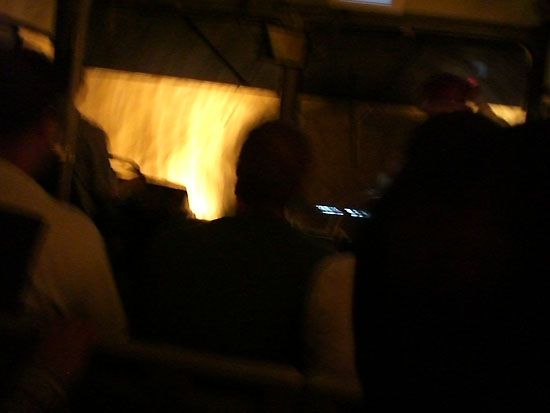 The tunnel started to spin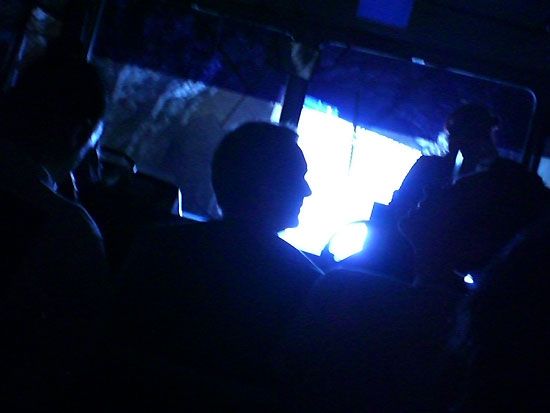 Then we got out.
That was it.
It was really a lot of fun. The Hollywood Backlot Tram tour is unlike anything else in the world. It is an attraction about 40 minutes long that takes you through some of hollywood's most memorable sets and entertains you with theatrical presentations that are world class (aside from Tokyo Drift and it's dancing cars on a stick) We were done with the Tram trour but still had many many attractions to cover.
more to come...