Again, these pics are about 2 years old I think. I took them on a business trip down to the Dallas area. I will admit that I was surprised by how the park looked and was ran when compared to the other Six Flags parks I had been to (Magic Mountain and whatever Marine World is now called) The place was clean, the employees were friendly, and rides were dispatched quickly. Plus they had tons of free water available everywhere, due to the heat.
All of the pics were taken from the tower at the park. I remember a young boy, probably about 5, asking his mom to "Make dad stop shaking the tower!" I was reminded of the time when I thought my dad controlled the world too.
The Roaring Rapids ride, which I believe was the first one built.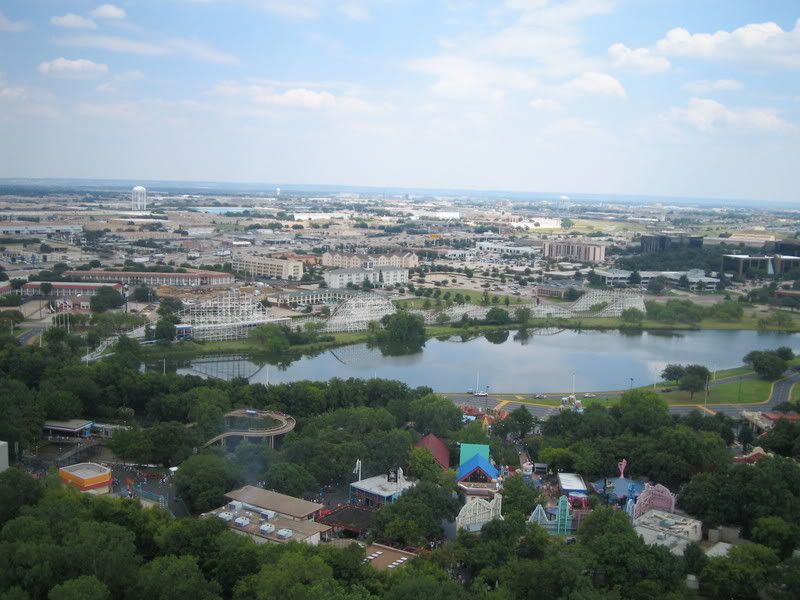 A shot of Judge Roy Scream, which is a FAR better woodie than the Texas Giant.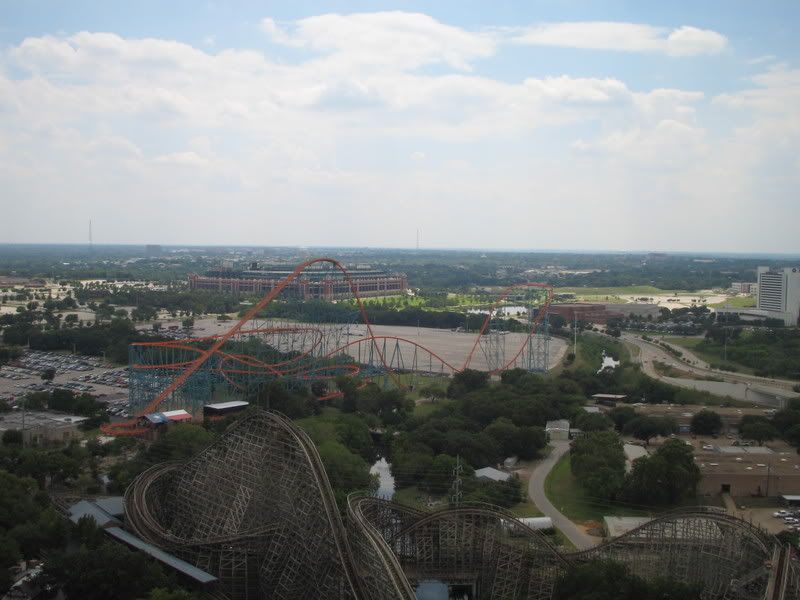 The Texas Giant (OUCH!) and the Titan, which is a clone of Goliath at Magic Mountain with an extra helix tossed in.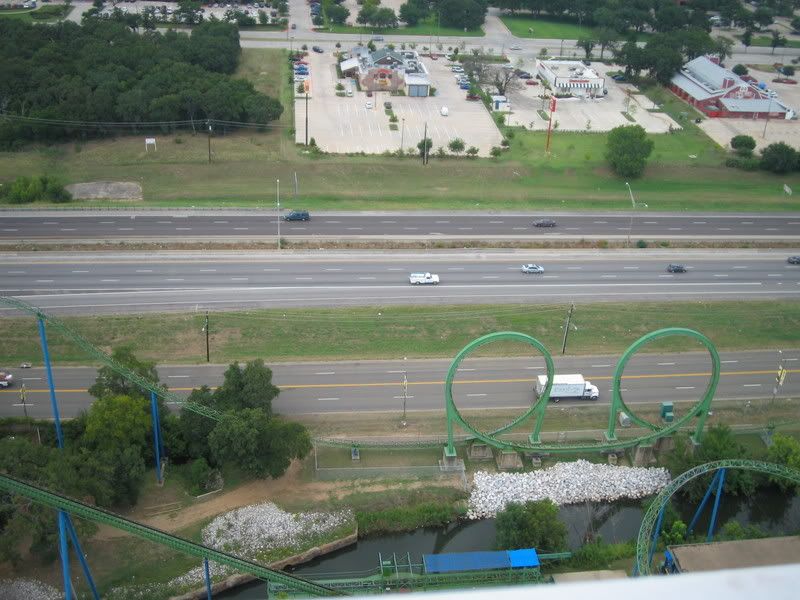 The Shockwave, which was probably my favorite coaster at the park. Also notice the Steak N Shake in the backgound. While the food is horrible, the Shakes are the best I have had.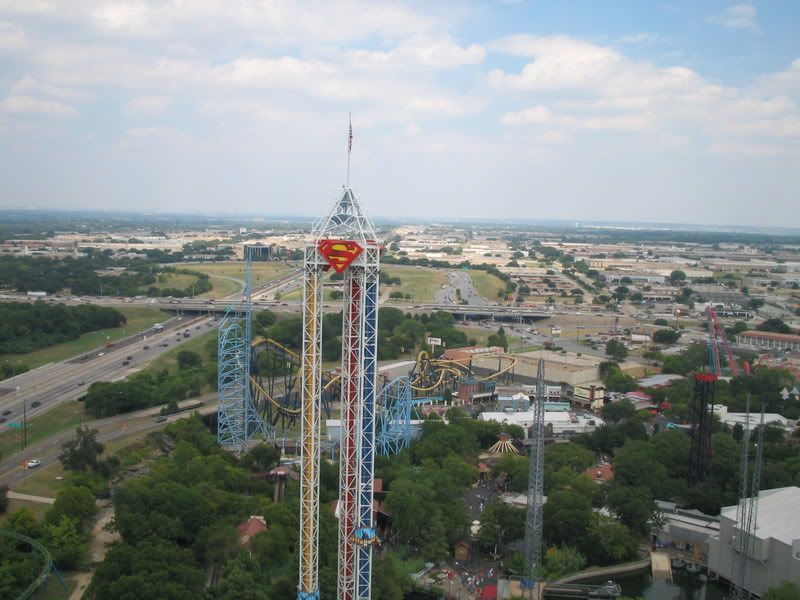 The parks launch tower, with Mr Freeze and Batman in the background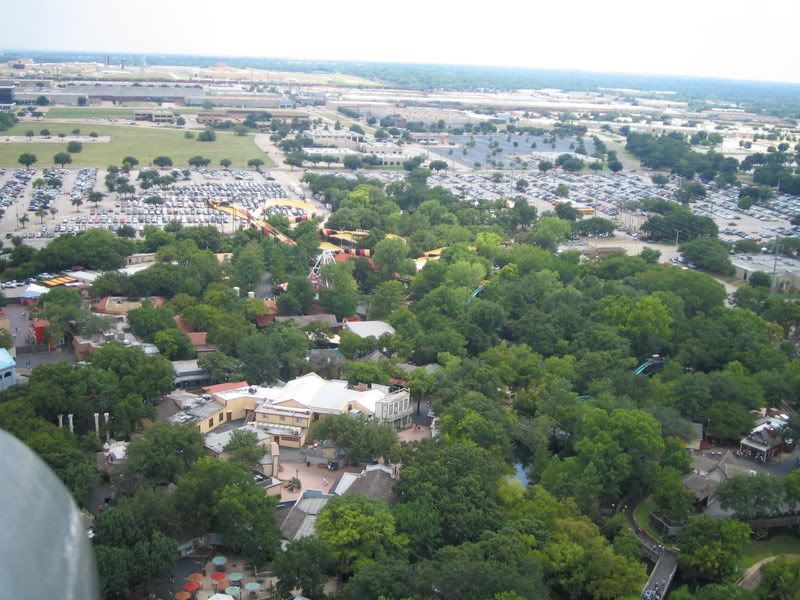 You can make out the Bobsled coaster in the background, which used to be at Magic Mountain
I stuck my camera outside the barriers and took a pic. I really like this pic.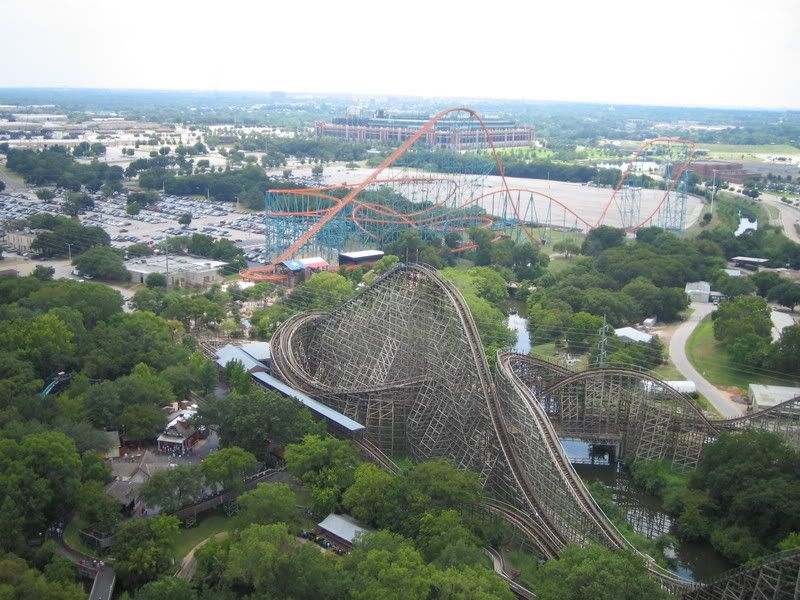 Texas Giant! After riding this and Mean Streak at Cedar Point, I have sworn off of the large wooden coasters. They hurt!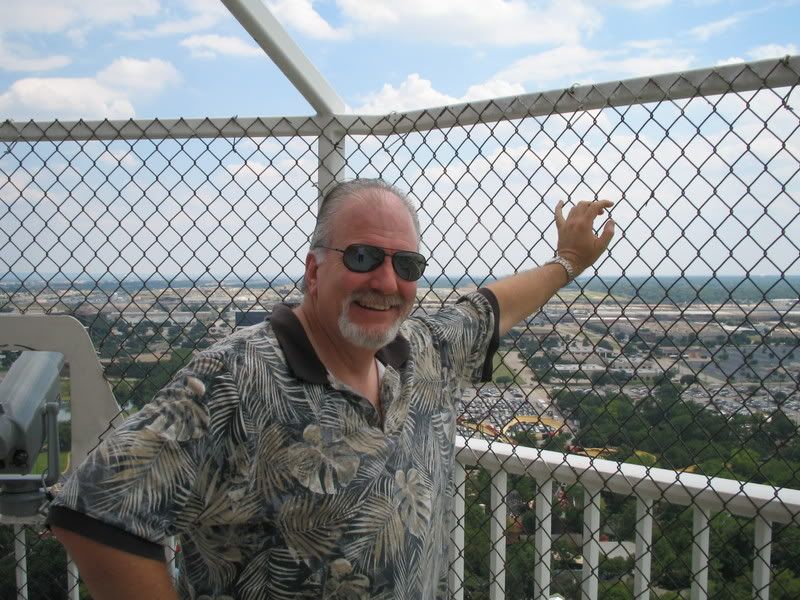 No, Kenny Rogers has not "let himself go" That is my co-worker Duwayne, or Dwizz as well call him.
Thats about it. The photos were more of an afterthought on that trip, and I stumbled upon them recently, and decided to post them here.