We went to the San Diego Wild Animal Park on Saturday May 12, 2007. We especially wanted to see the new "Journey Into Africa" tram tour. All the things we had seen in print and from the Zoological Society web site didn't really describe it as well as I would have liked, and we were a little apprehensive about it. We knew we liked the old monorail (Wgasa Bush Line) tour, so we had to try the new one now.
The new tour is wonderful! Great view of the animals, nice smooth ride (unlike the Killimanjaro Safari ride at Disney's Animal Kingdom, don't get me started on this one!) The Journey Into Africa tour lasts between 45 – 60 minutes. We had an excellent tour guide, but then they guides at the Wild Animal Park are very enthusiastic and well trained and we've never had a bad guide. Needless to say, we really liked the new tour.
We talked with a few of the Zoological Society folks while we were there and the said that the plan is to put an additional tour starting over where the old tour started (or somewhere there abouts) so that there will be two (2) tours. This would be great,more tours, spread the people out so that everybody will not be in one line.
Final note. For single day admissions, the tour costs $10, but it is included with ANY Zoological Society membership. So instead of paying a single day admission for two, get a Zoological Society membership for two from the same household, or now for a few dollars more you can get a membership (Diamond club) which will allow you to bring one adult guest when you go, and the membership is good for one year of admissions to BOTH the San Diego Zoo and the San Diego Wild Animal Park. We've been members longer than we've had Disneyland Annual Passes, almost 13 years. If you can afford it, join at a donor level and help the Zoological Society out even more. Memberships start at just under $100. I look around at how they spend the money and I am continually amazed and proud to be a part of the San Diego Zoological Society.
You can go here:
http://www.sandiegozoo.org/membership/index.html
And check out the membership information.
Anyway, here's some photos of our day. I took over 150 photos, I've included 15 here and I put 37 in an album on one of my web sites. If you want to have a look, the URL is:
http://www.anaheimtoorlando.com/sdwa...207/index.html
I am experimenting with a different album background in this album. I decided to use a black background. I think it makes the photos "pop". If you decited to visit my album, let me know what you think, any comments much appreciated.
This is right across the tram-way from the beginning of the Journey Into Africa (new tram ride). The animals have already gotten real comfortable with the new trams.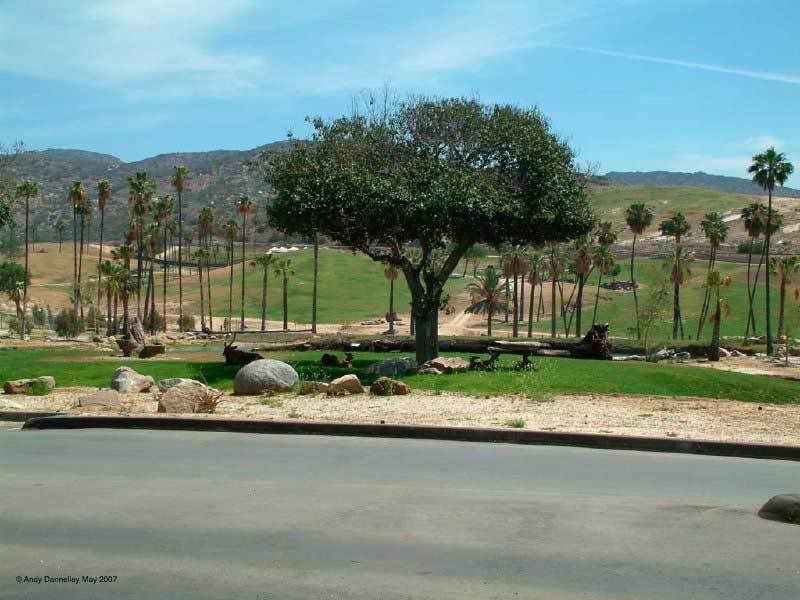 Just after the Journey Into Africa tour started. Wow, the cheetahs sure are close, even some humans to see on the other side.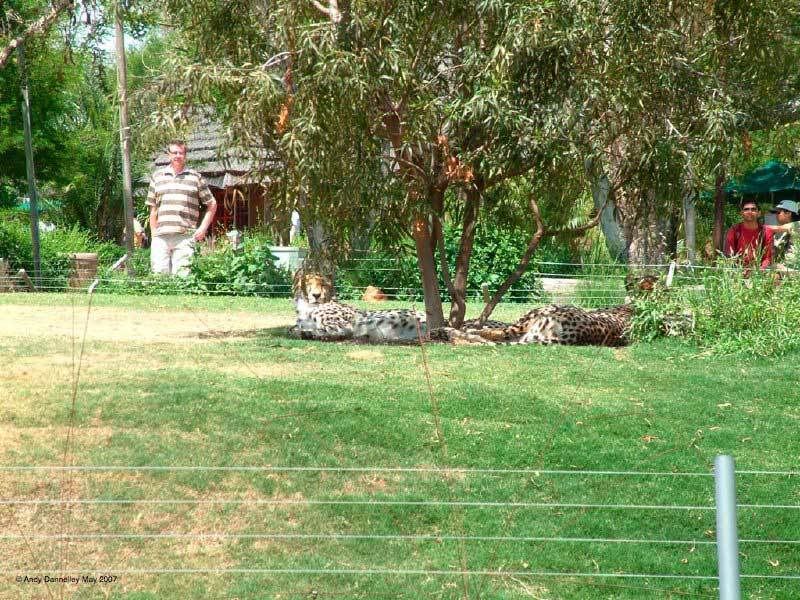 This is Ivan, he is the tallest giraffe at the Wild Animal Park at 18 feet tall. He likes to trim the trees to "Ivan height" for ease of getting a snack.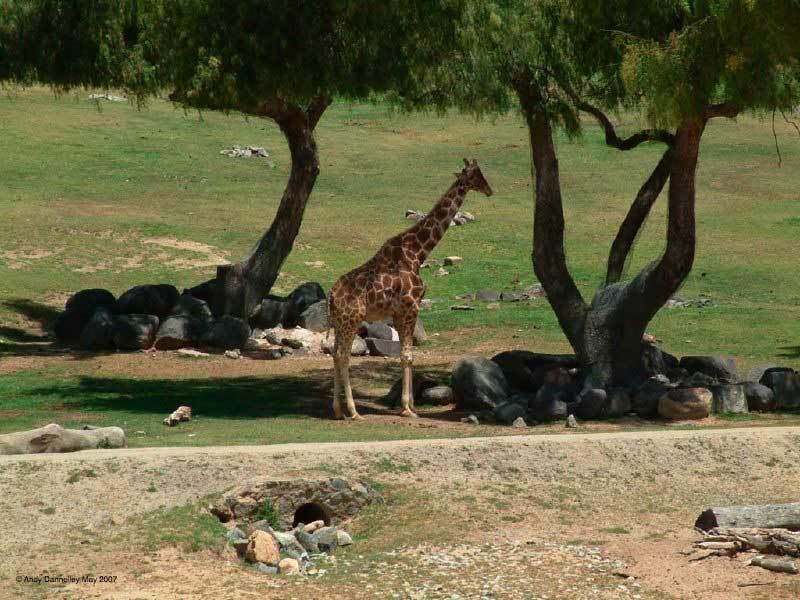 How many different animals can you see in this picture? This is one the things I like so much about the San Diego Wild Animal Park, they allow animals of different species to exist together, similar to how they would in the wild.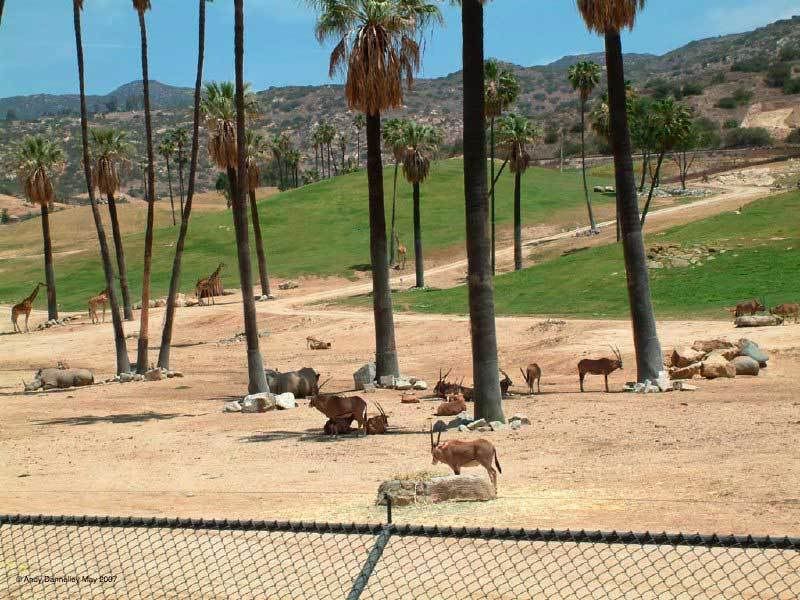 Resting rhinos. Did you know that rhinos cannot see very well, but they can run real fast? Now in my opinion, that is NOT a good combination.
However they can hear real well, sometimes you can watch their ears turn as the tram goes by. The tour guide says they like to follow the tram to make sure they know where it is.
The primates are on an island in the "Heart of Africa" exhibit. This one is near the top of a very tall tree. I don't see how he stays there and the branches don't bend anymore than they do. The first time I saw these guys (years ago) I thought they looked like they were wearing vests with fringe on them.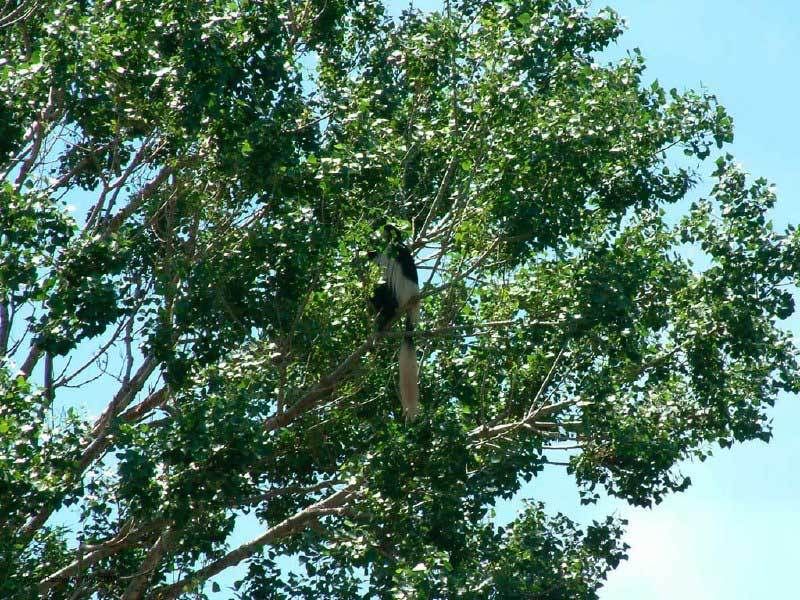 This is just a photo of some of the wonderful scenery in the "Heart of Africa" exhibit.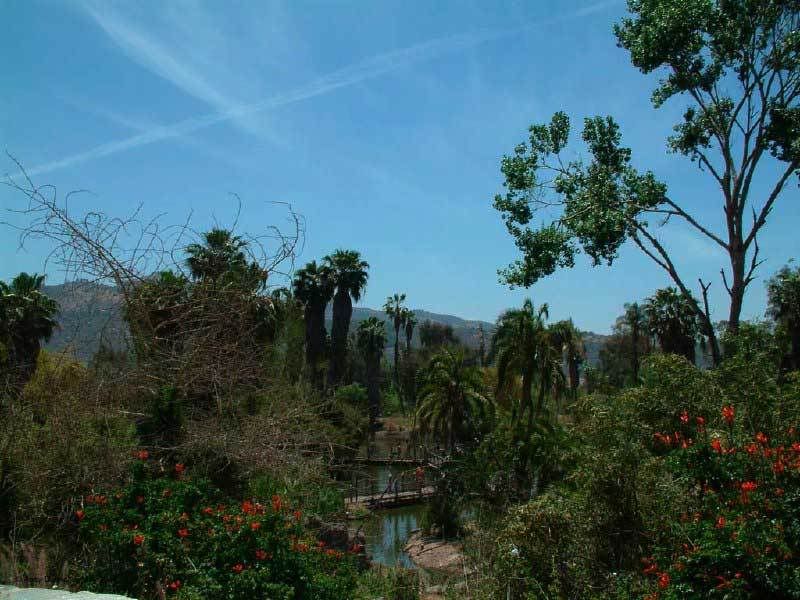 Down in the "heart of Africa" they have a cheetah exhibit. This guy wanted to keep a low profile, just peeking over the grasses.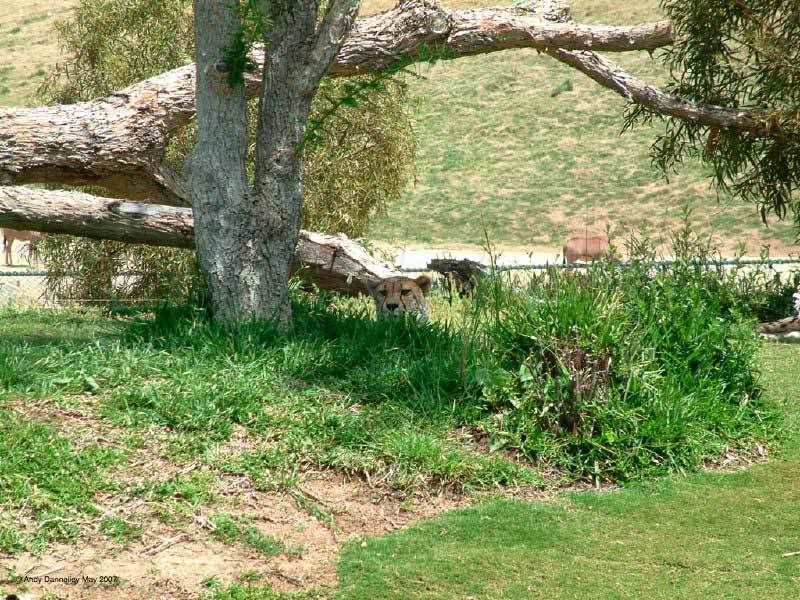 Another cheetah down at the Heart of Africa. He looks as if he is thinking "what's going on?" (very sleepy cheetah)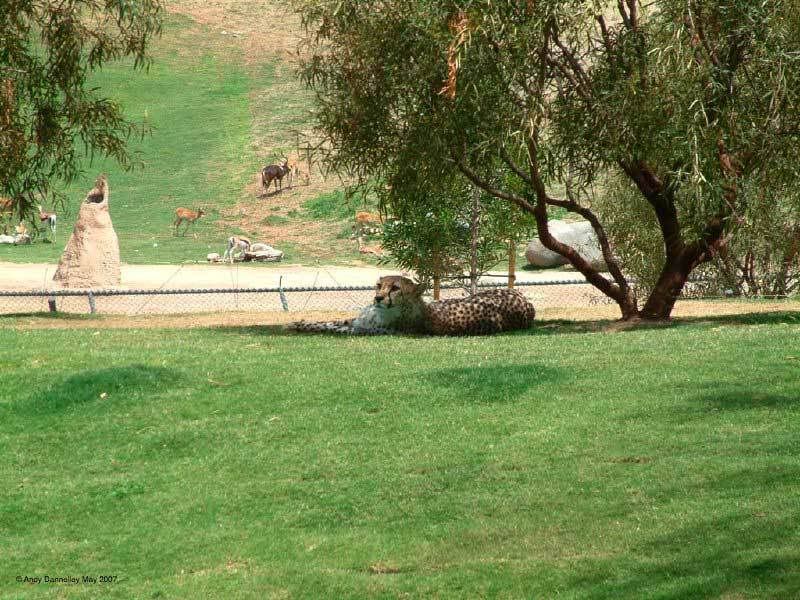 The next three are form the "Lion Camp" exhibit.
"Hey look! I'm very tired but I'll pose for just one picture! Just one!!"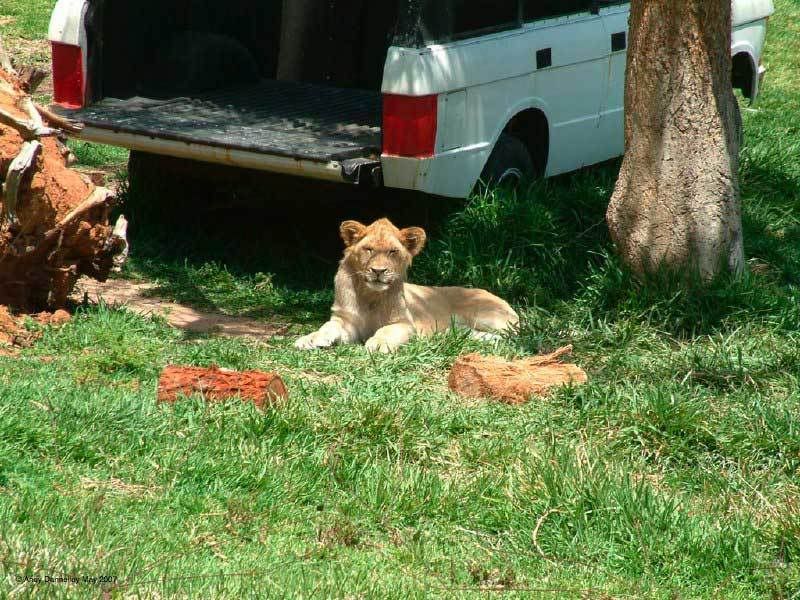 "Hmmmm… Anybody got a snack? Small children are pretty good!"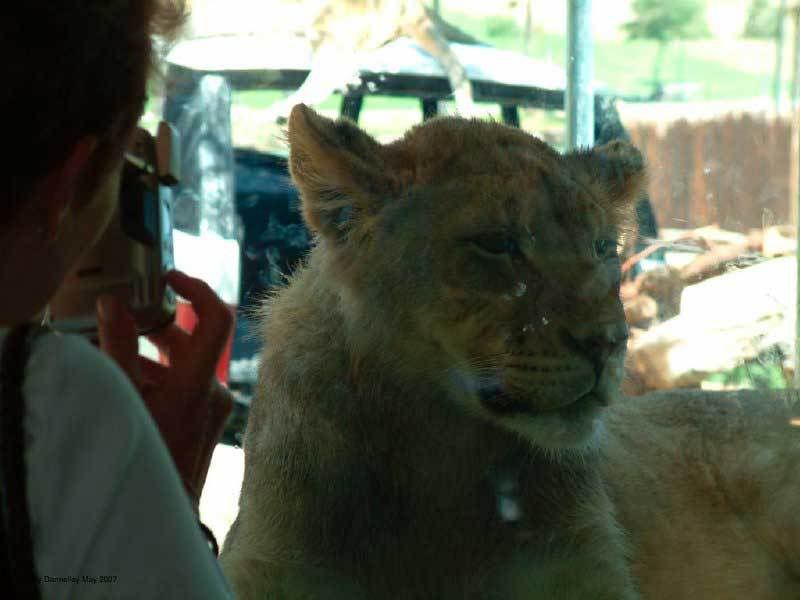 "Marge this is the last time we park here! Too close to the tourists."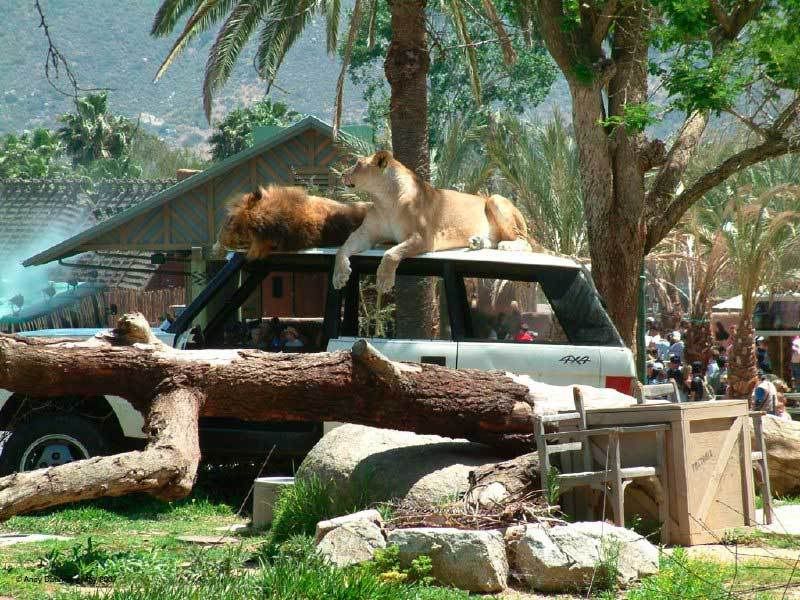 "Guard duty is very serious business…"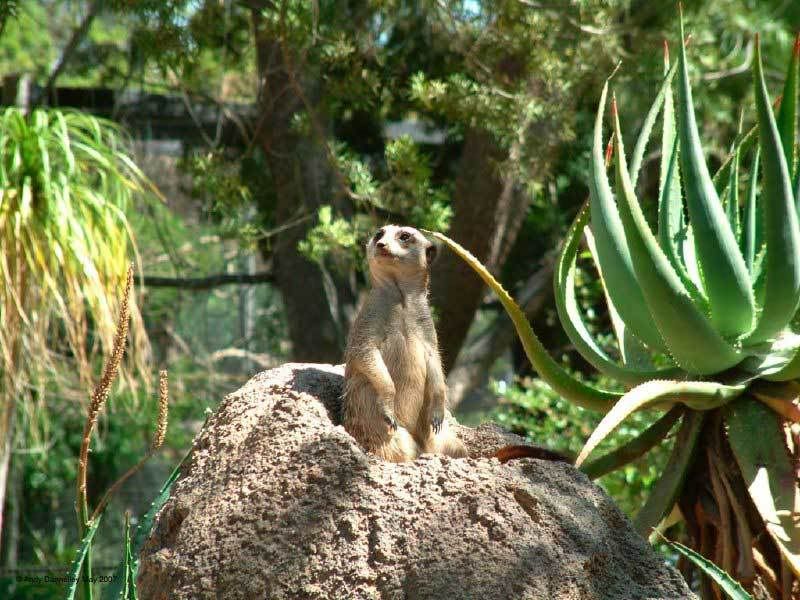 "Let's dig here to add on to the condo"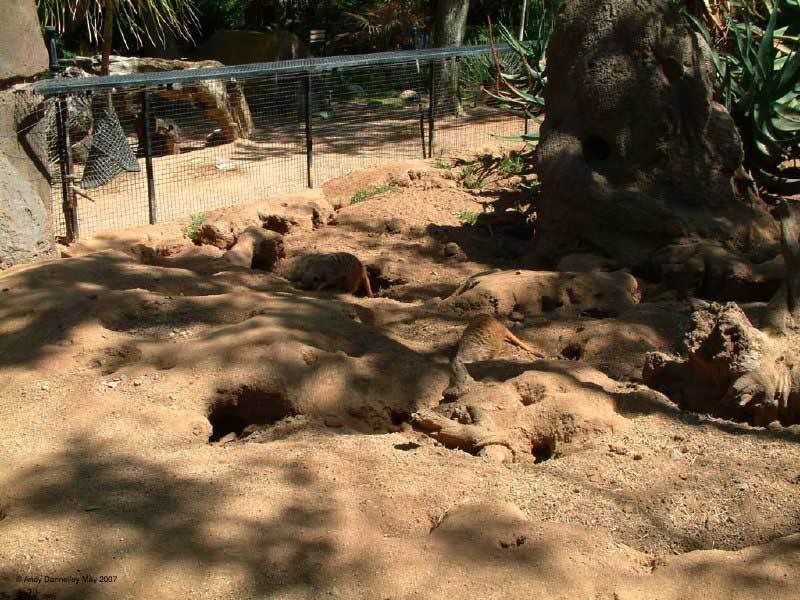 "I've been digging this condo addition all day! I'm tired"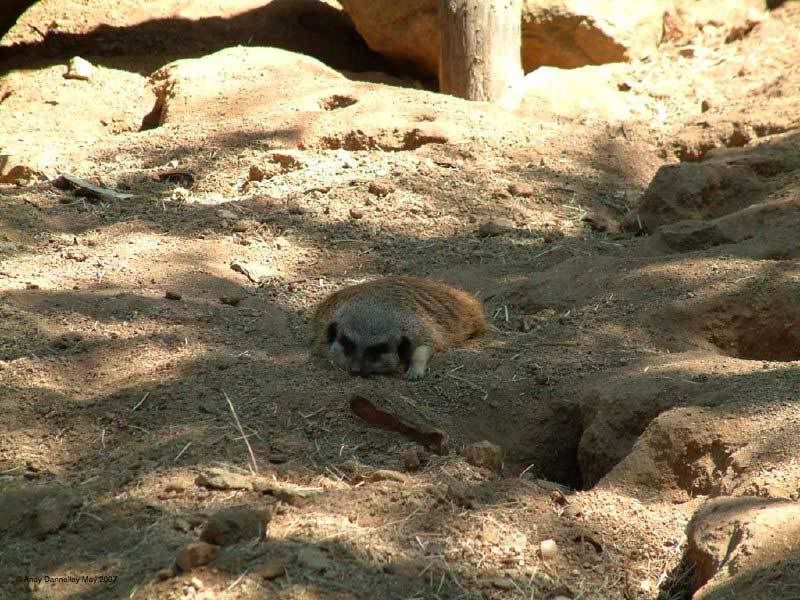 I hope you have enjoyed he photos. So go to the San Diego Wild Animal Park already!
CU@DL (And the SD Wild Animal Park)
Andy