Went with the meet out to Knott's Berry Farm for Halloween Haunt. I haven't been to Haunt since 2001 and I was impressed this year. It's come a long way since then. And really, do the VIP Dinner. You get good food, a souvenier cup and early entrance so you can do the rides first.
How nice!
Waiting to get in..
The dinner.
During the dinner they had characters out, it was pretty darn funny.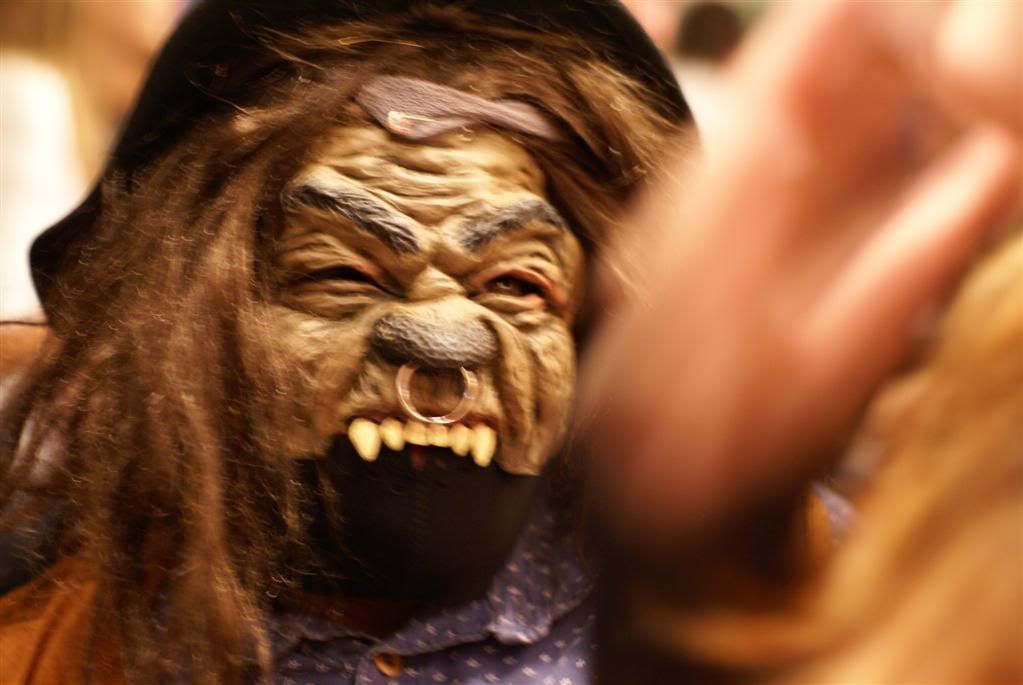 Ok, we were ready for the night. Some pictures below may be gruesome, gory, scary etc to some so I'm just warning you now. And yes, there are clowns.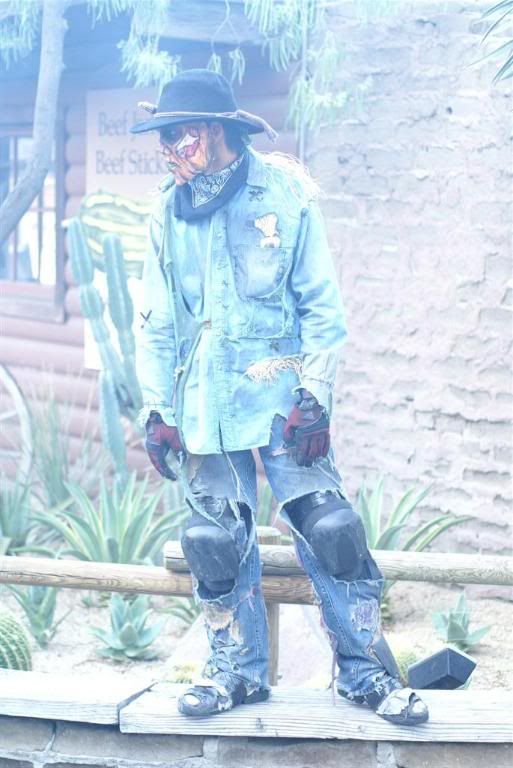 Imitating Sadako. He did it for a while and she never noticed.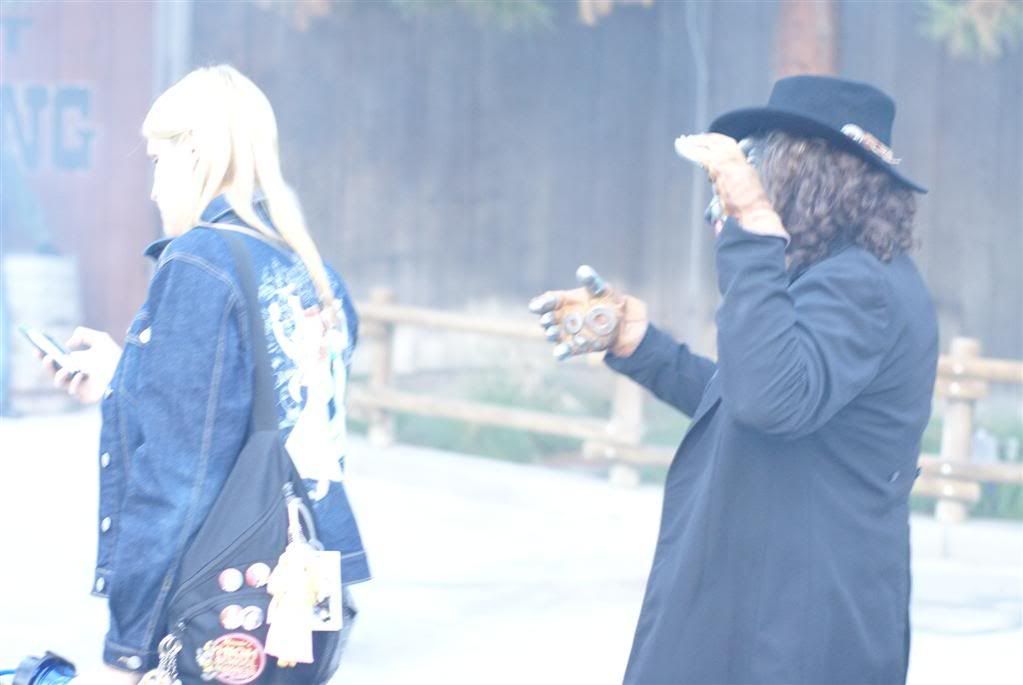 We'll get to this ride next.
On to the Log Ride, I was a little scared of this ride but not cause of the haunts.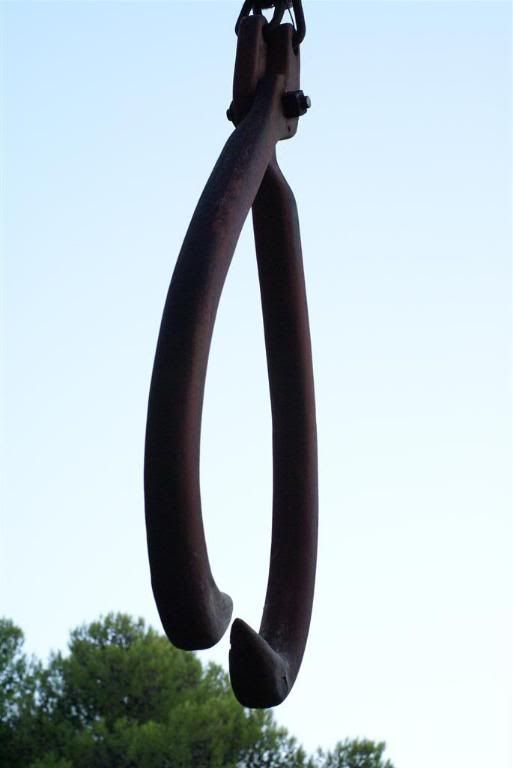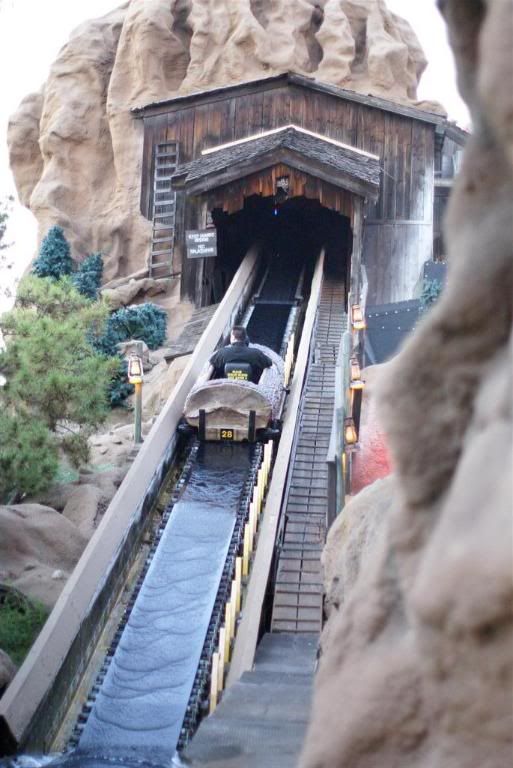 On to the Calico Mine Ride which CrazyLegs was mighty familiar with.
Fishbulb was eskeered.
The thing that got my camera wet.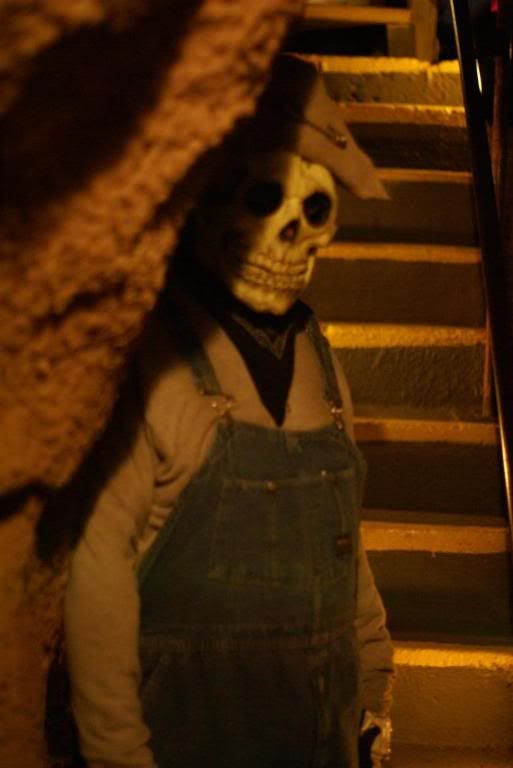 Bring on the clowns!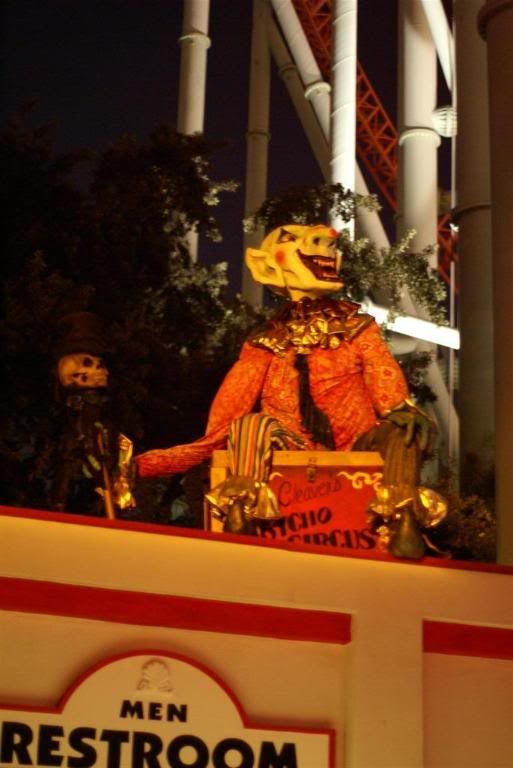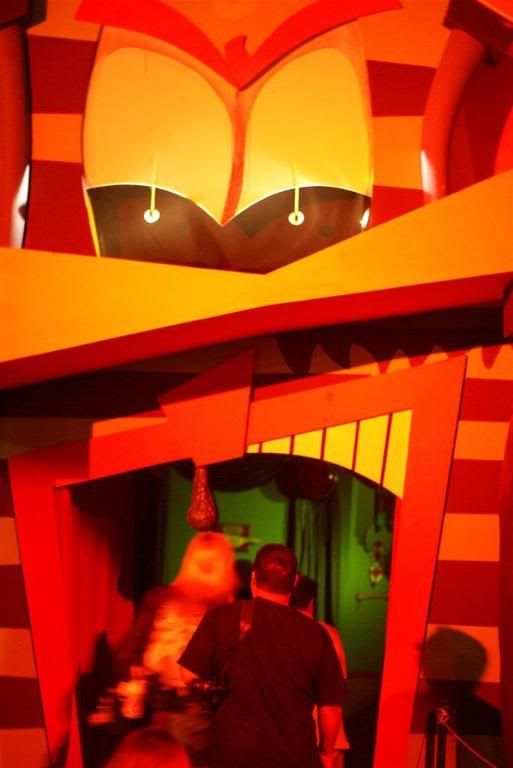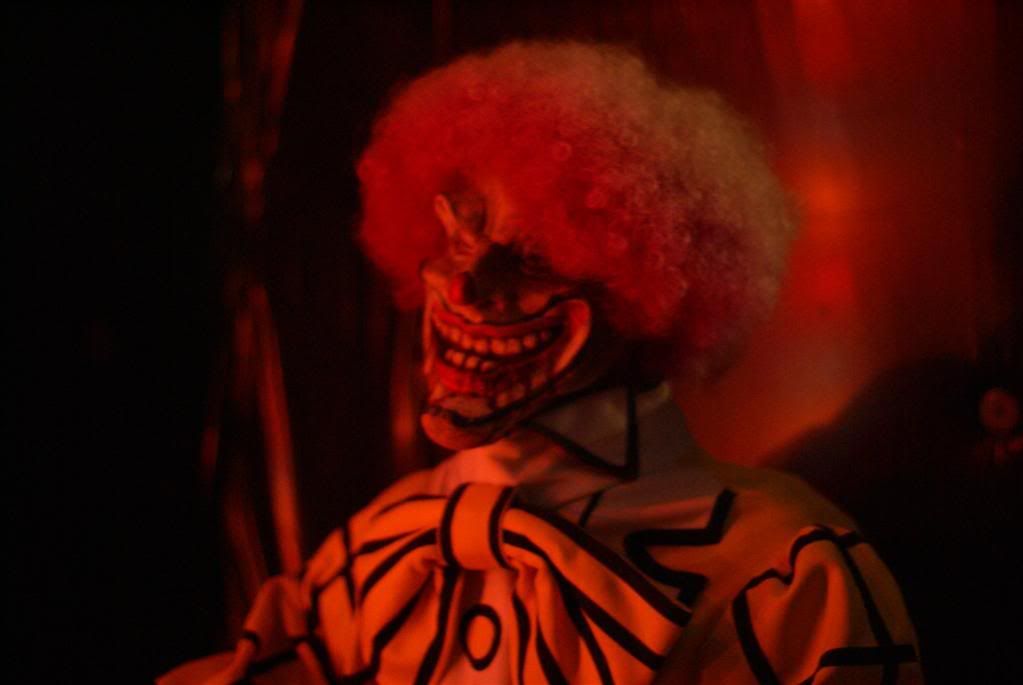 We went in here twice and the second time this guy was reading a Maxim magazine. I thought it was great.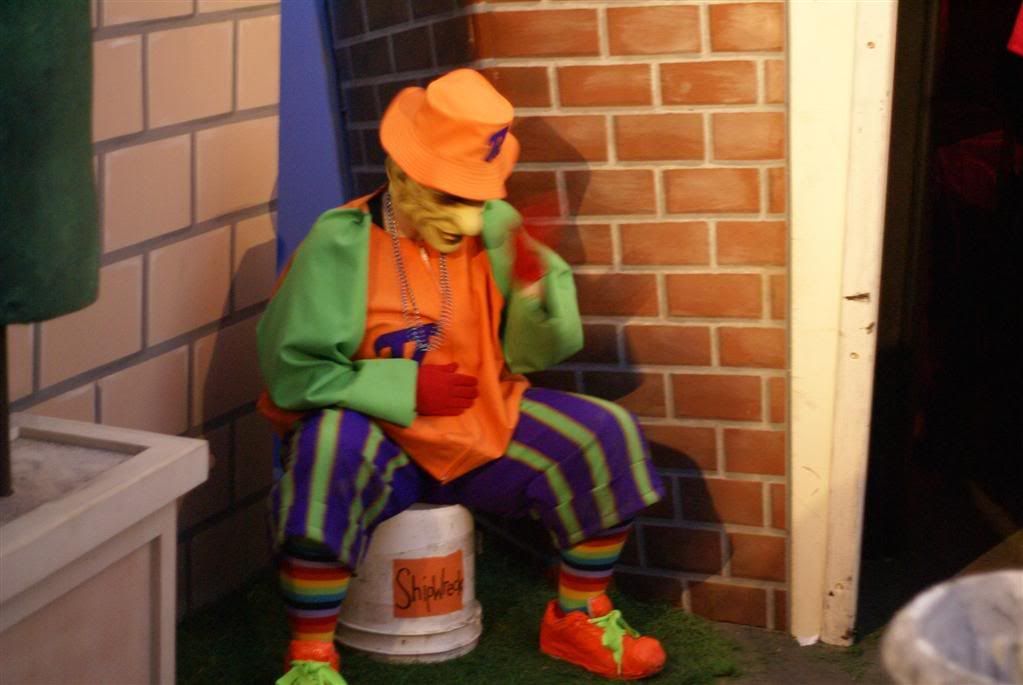 These guys followed Fishbulb out of the maze. I caught someone else's flash in the pic and thought it looked good.
On to Lost Vegas. With the 3D glasses it was great, especially in the non-3D parts because you'll literally run into people. Scared the crap out of me.
The hanging, I won't spoil it for any of you but I'll tell you this, it was fantastic.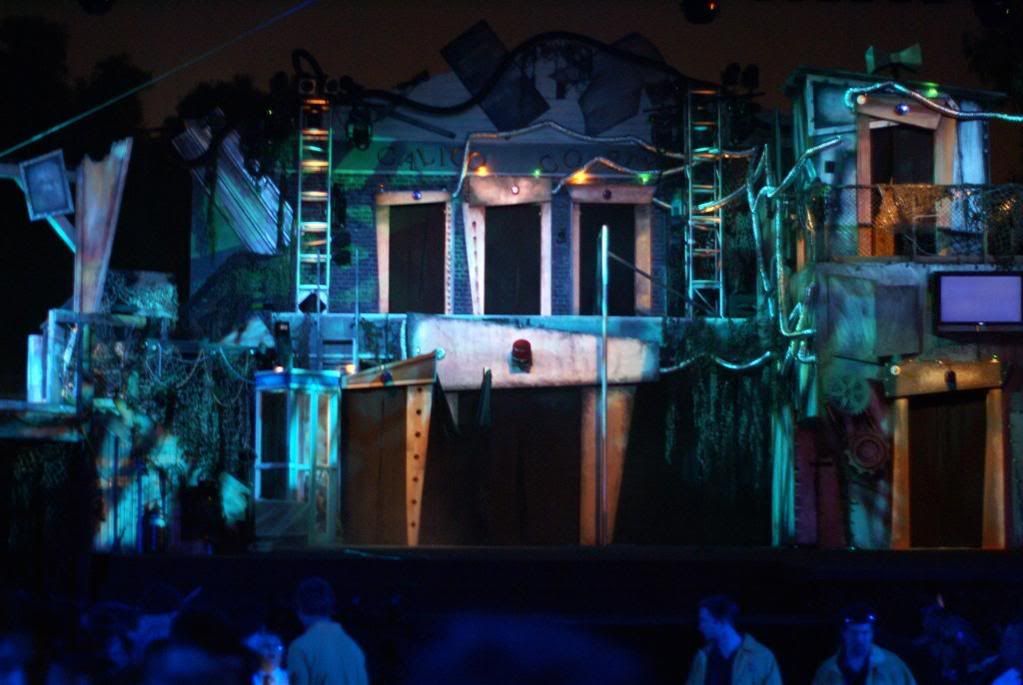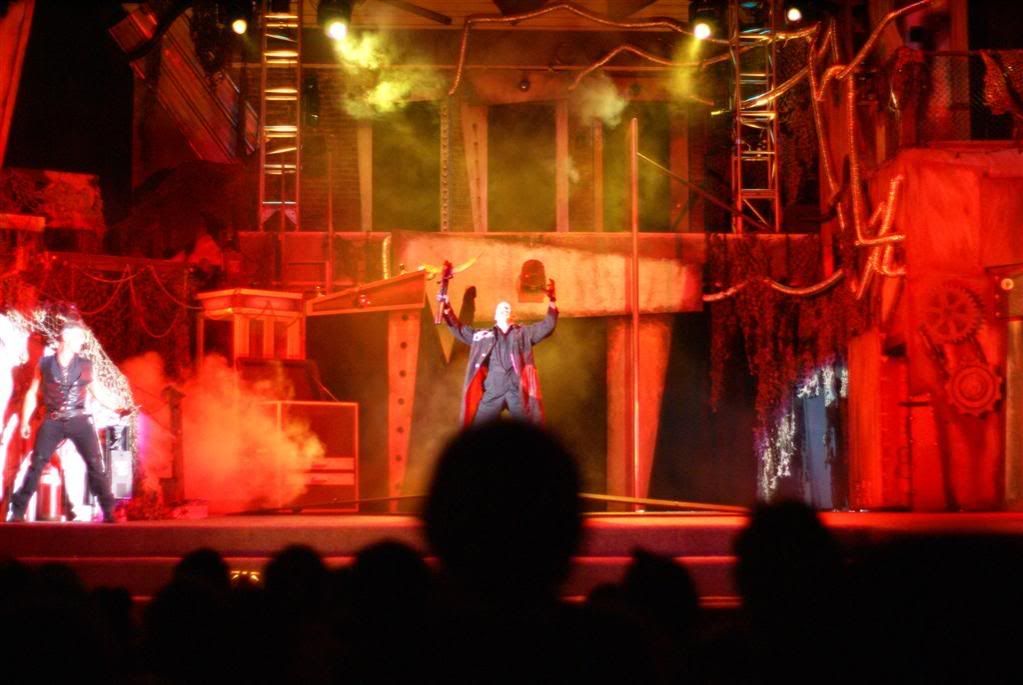 A couple pics of the doll maze, which was my favorite because it was just plain creepy.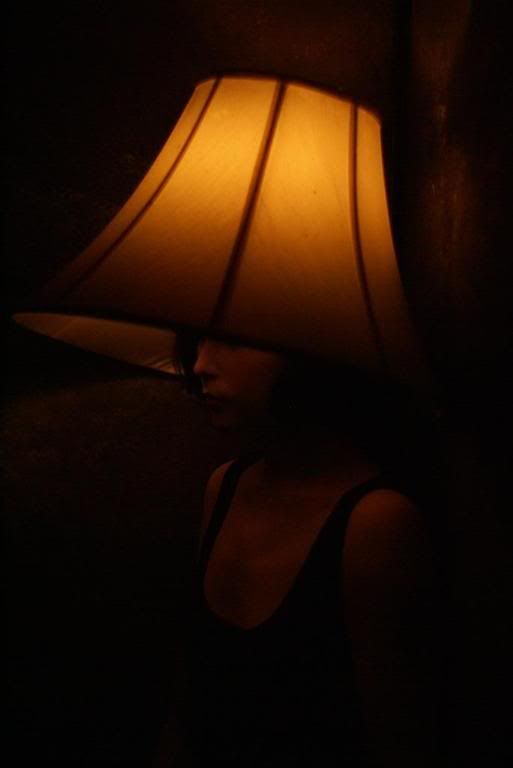 This girl was just amazing. There was no one behind us and she was 'stalking' us and with how slow she was she couldn't keep up but it sure sends a shiver down your spine.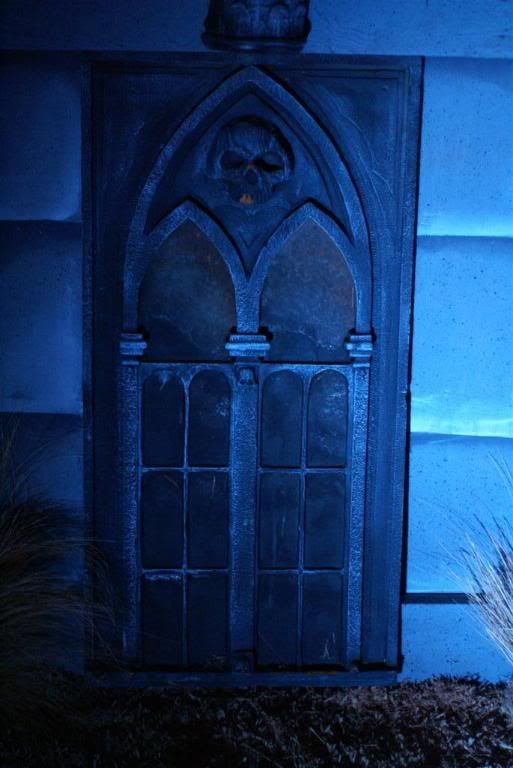 My only flash picture that night, they have strict flash policies in the mazes and rightly so, but some workers thought we were taking flash pictures when we weren't and somehow it turned to no photography at all. Hmm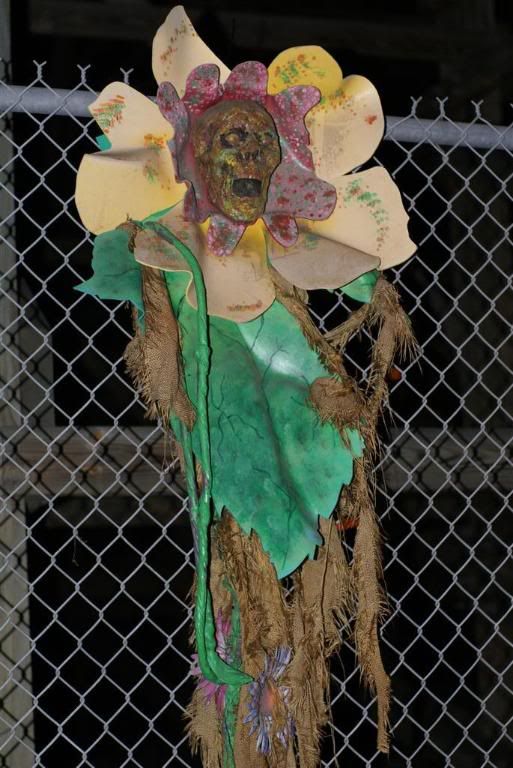 Anyways...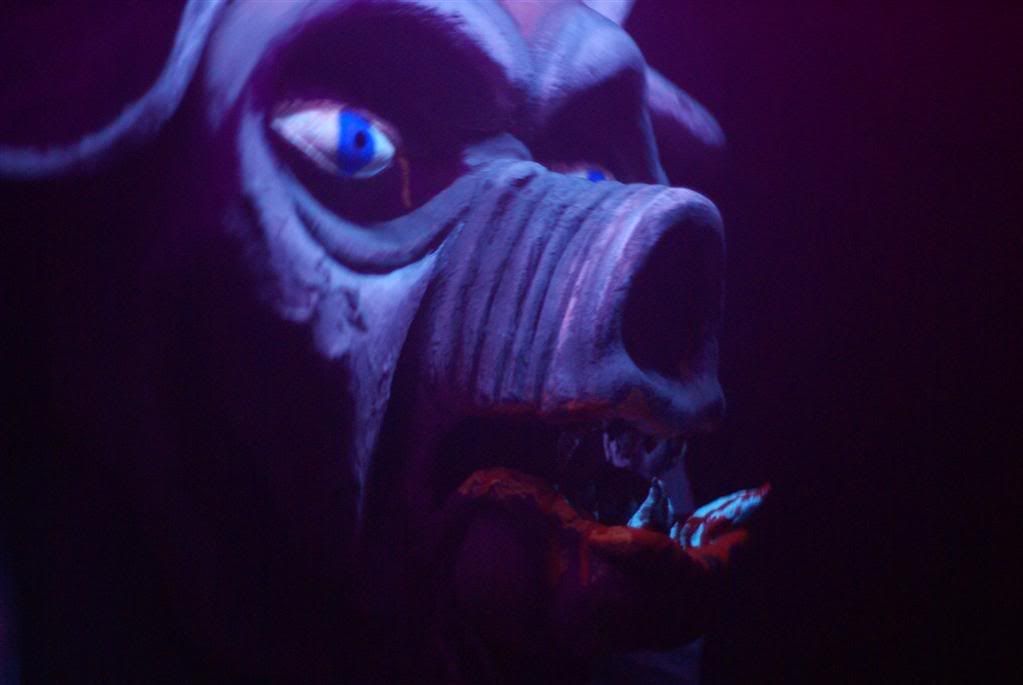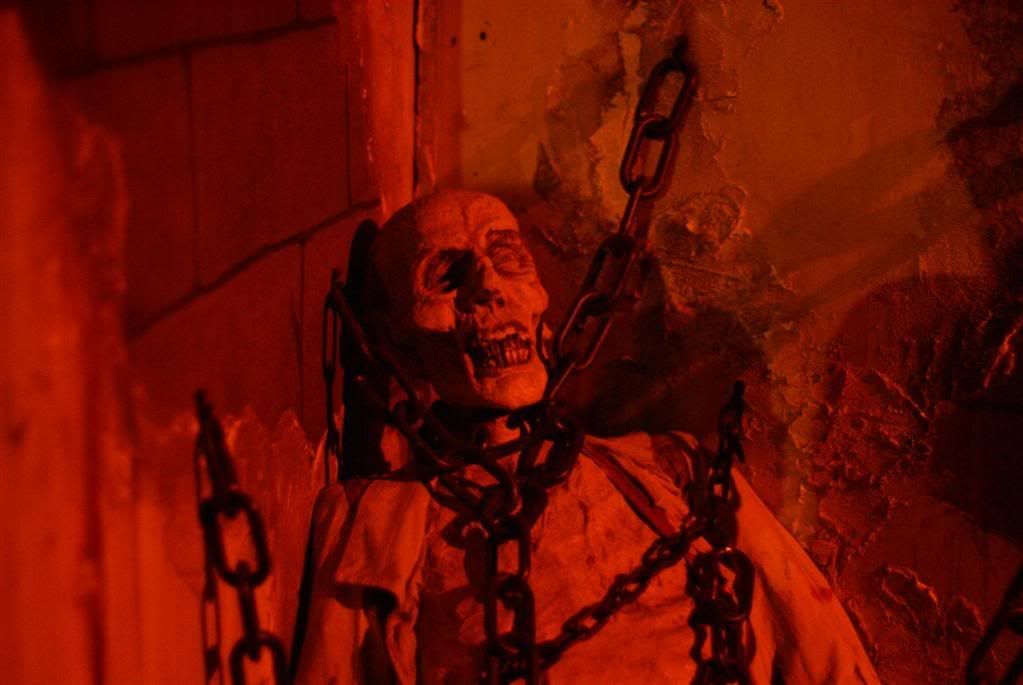 Beowulf. Great maze. Highly recomended.
The Grudge.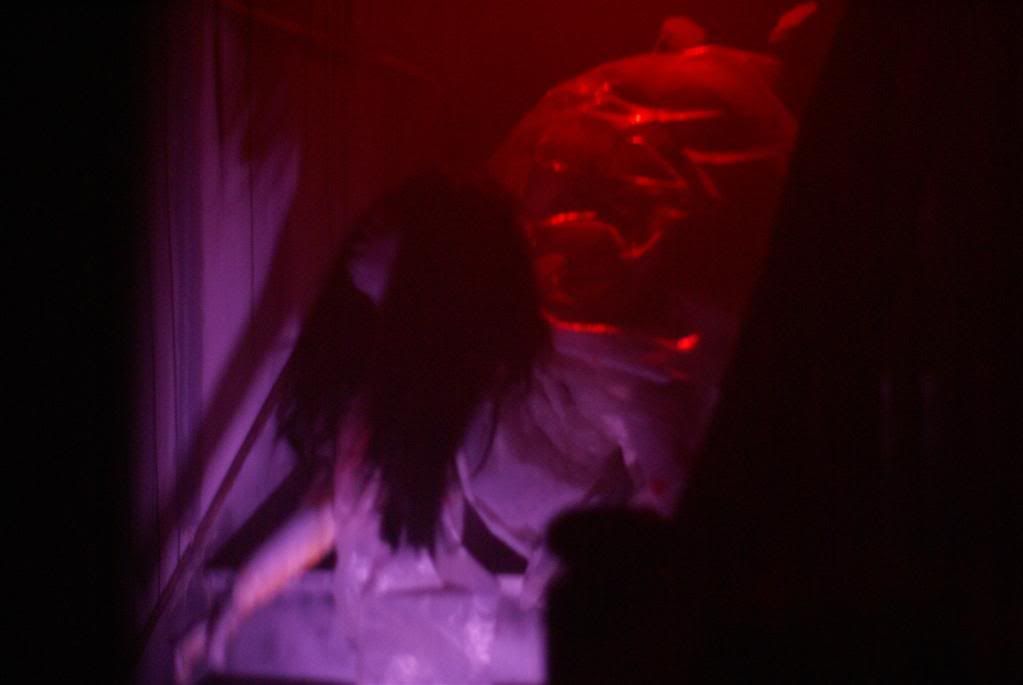 And we were pretty much done. We did all the Haunt areas and I found the night great. I'd love to do it again next year at the same time because we got everything done by about midnight. Thanks to all that put this together.
The End.