We'd forgone season passes for the first year that Marine World became Discovery Kingdom, but bought passes for next year, that we can use right away, not to mention at Magic Mtn. when we visit SoCal relatives next month. So we stopped by briefly to get them activated on the debut night of Holiday in the Park. Arriving about 3:30 for the 4 PM opening, we found a line of cars extending well into the street.
The lot opened, and I parked while the boy got a spot at the gates. They opened about 10 minutes early, doing a rope drop. The employees had Holiday sweatshirts, and we were both glad we didn't have to wear those red and green hats.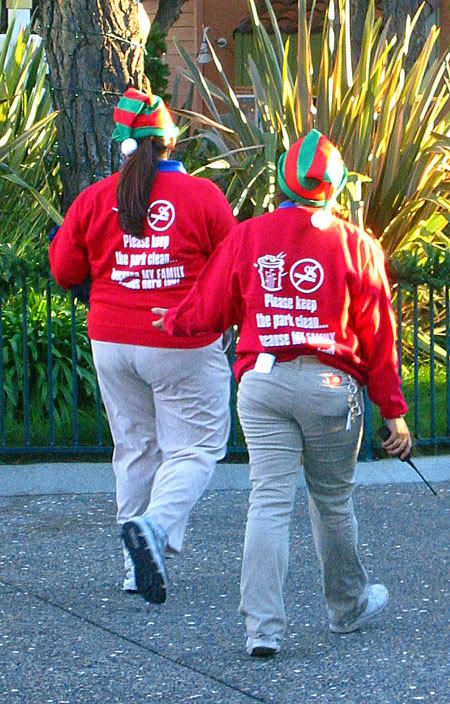 Loony Tune Characters were waiting, with Xmas trimmings.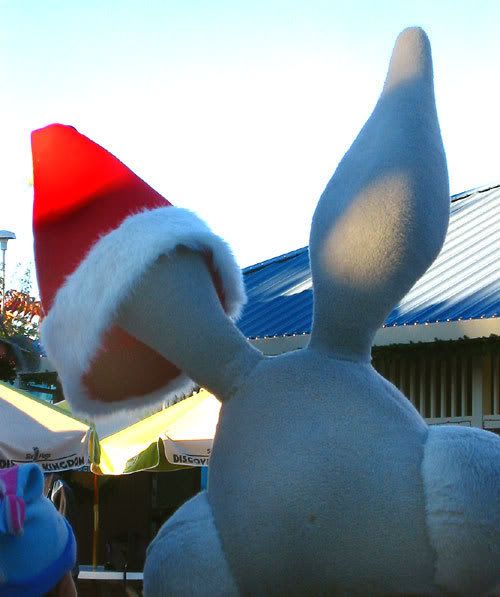 There were various small music combos playing holiday music throughout the park. A brass trio was playing in the entry plaza.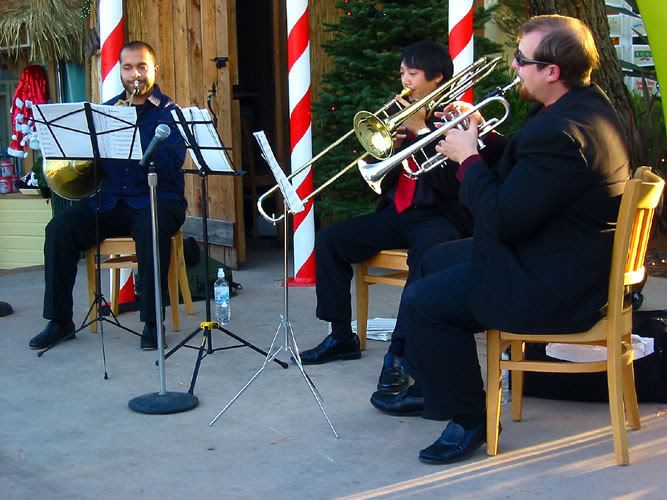 There were varying amounts of decor throughout the park. The area dubbed Toyland had some big props like building blocks, but it was mostly lights. Nothing could be called overwhelming, but it might be something a few years down the line if they continue to add. Some areas might have one well lit tree, which served to draw attention to the lack of lights on the ones around it. A couple of sections were closed, including the back corner where the big cats and other wildlife stay, and the zone with Roar and V2. Xmas trees blocked these paths, but were completely devoid of lights or decoration. Kong, Boomerang and Medusa were open, although the latter didn't run at all while we were there. A lot of small rides and games were going, but most animal exhibits were closed except for the sharks and camels. Some of the nicer things decoration-wise were the Walrus sign (the exhibit was closed):
and the 4D theater: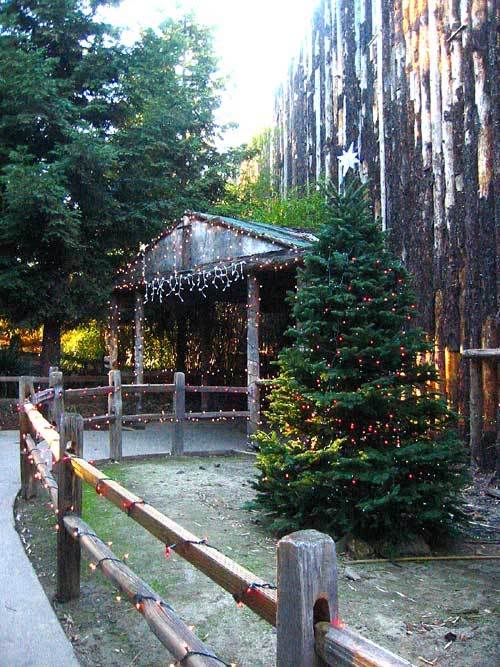 The home of the awful Stargate simulator had a "Santa's Late" film, with animated reindeer pulling our
sleigh
over footage of Coast, river and desert before hitting animated snowscapes and arriving at the North Pole. Not dreadful-sort of a poor man's Soarin".
There was one performance each of the Dolphin, Sea Lion and Killer Whale show. We saw the dolphin, which featured some minimal set decoration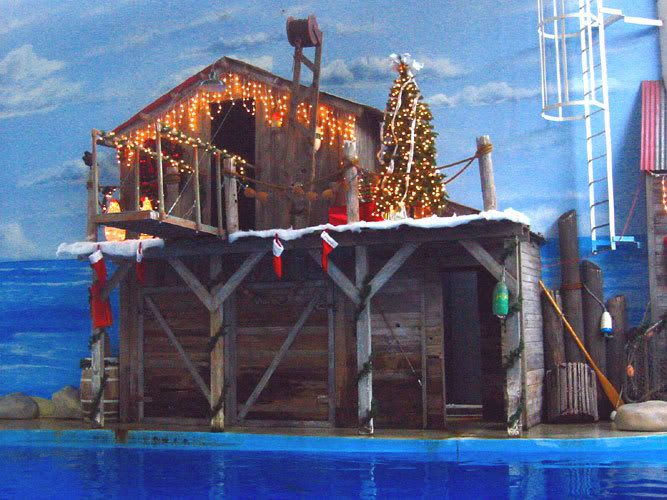 and music of the season, but nothing out of the ordinary. I assume the others were similar. Had we stayed longer, I'd have seen the Shouka (killer whale) show. I missed seeing her this summer. Since she's been a training in progress since arriving 3 years ago, it's been interesting to watch her development.
We visited 2 zones indicated on the map. Candy Cane Lane was pretty underwhelming.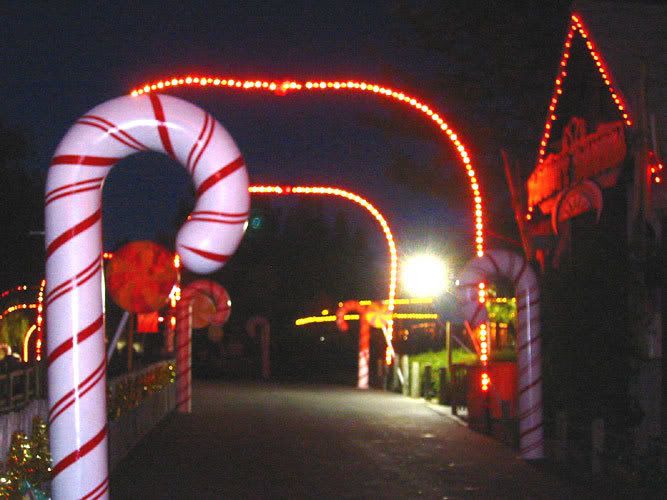 The Xmas Tree Forest did have several dozen trees, but they only had one strand of lights in a single color each.
We passed one show in progress. As is the case with their shows during Halloween, they appear pretty low budget and basic. It was nice to see once, but we won't return this year. But it can't be denied that they do have one big honkin' tree.
A bientot.