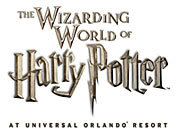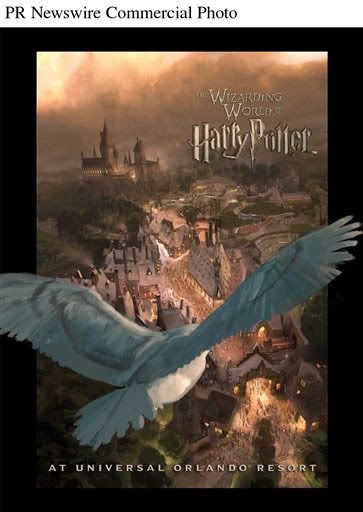 An Owl's Eye View of the Wizarding World of Harry Potter
Thought that I would start out with an old fact that is not common place knowledge among the general populace. Walt Disney lost the rights to his first popular cartoon character, Oswald the Rabbit, when he demanded more mony from the distributer, Universal Studios. When Universal wouldn't budge, Walt walked away and lost his licensed rights altogether. So in a sense, Disney's competitor spirred Walt to create Mickey. along with a company that would kick Universal's butt.
Well they say turnabout is fair play. Rumor has it that now decades later, the underdog Universal was engaged in a bidding war with Disney to build licensed Harry Potter based theme park attractions. The buzz going is that Universal won - and a lot of it had to do with their ideas being more creatively clever and unusual, and financially sound - a billion dollar unprecidented use of resources.
So today, Harry is preparing to swoop in to Islands of Adventure in 2009. This will mark IOA's 10th aniversary, and the official opening of the Wizarding World of Harry Potter. Universal's attendance and fiscal stability has been sliding downhill in recent years (although they are up this year). Potter could very well be what they need to significantly shift more interest away from WDW and to Universal.
Now, some have said that interest in Potter has peaked and that Universal has waited too long to capitalize on the venture. Others say that Universal is smart to take plenty of time to develope their attractions right. Considering what the monolithic giant that the company has been up against, I would say that they are the only entity that has proven itself capable of going toe to toe with Disney.
Since the day's of Eisner, Disney has attempted to copy every technolgical innovation that Universal puts forth - and has requently succeded in doing so. As much as I love Disney, I'm rooting for the Potter theme park within a theme park to be so technologically taylored and creatively immersive that Disney will not be able to come up with anything similar to it for years to come.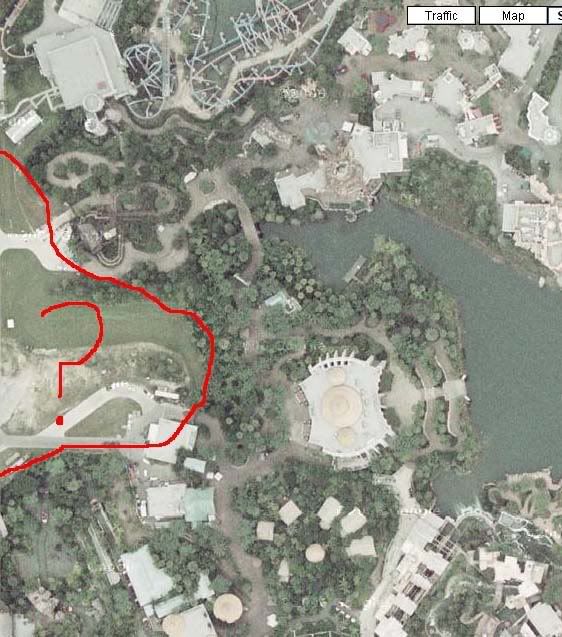 Approximate New Area For Harry Potter Theme Park/Island
In addition to being a theme park within a theme park, the Wizarding World of harry Potter will be an Island unto itself, and about the size of the other islands (20 acres or so from what I've heard). It will be located in the North corner of the park and it will occupy part of the land that is currently a part of the Lost Continent. The Flying Unicorn coaster is near it's border. the rest of the new island will rest on undeveloped land that universal had set aside for expansion. See the map above for the approximate location.
Three areas of the future park have been officially announced. First, there is the Village of Hogmeade. Judging by the picture below, I would assume that this section would include merchandise shops, restaurants, and possibly indoor shows and/or rides -
Another area will be the Hogwart's castle itself. Universl creative engineers are likely going wild with freaky/exciting attractions for the castle and it's grounds. There is bound to be an interactive quidditch game/simulator ride on the premises - in the courtyard arena. Here is some concept art of the structure -
The third area is the Hidden Forrest. There will likely be a close encouter with the monster Aragog, an encounter with giant spiders, an oppertunity to become airbourne in Mr. Weasley's enchanted Ford, and a host of other unnerving fun. :cgrin::ceek:
At this time, I don't have any illustrations of the Hidden Forrest area. According to what I've read, J.K. Rowling is contributing a heavy amount of her own ideas for the park, and Universal working with her directly in Scotland. It would seem that she has final say on everything.
Rowling's is quoted as saying, " The plans I've seen look incredibly exciting, and I don't think fans of the books or films will be disappointed.
You might find this announcement interesting at the Fox 35 news report. it's old news, but in depth.
http://www.youtube.com/watch?v=http:...?v=_TSRhDakIjk
The final book was so popular that people were on waiting lists. Harry Potter is already an imortal classic, and Two movies are yet to hit the theaters. How anyone can say that the story is old news is behond me. Yeah! It's outdated and forgotten like Lord of the Rings, Narnia, the Wizard of Oz, the Golden Compass, StarWars, and Alice In Wonderland.
Like a fine wine, clasic old tales only get better in time. We salute you, J.K. Rowling, and your visionary work of fantasy and imagination.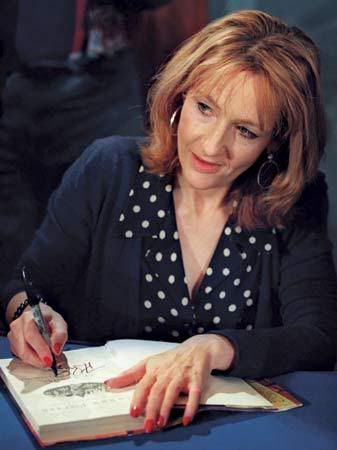 Rowling At Cenimatic Premier of Harry Potter and the Order of the Phoenix.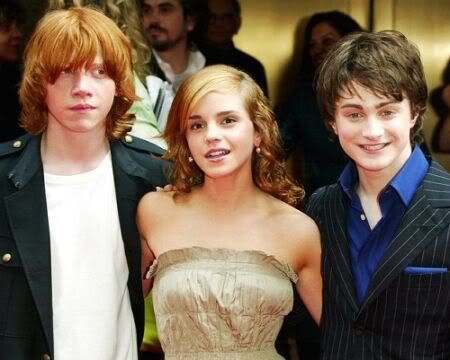 The toung actors that deserve to be given credit for helping to capture the imagination of the world, and for personifying the key characters in a believable fashion.
Beware the spell of the Wizarding World of Harry Potter. It just might enchant you for the rest of your life, and make you less of a muggle.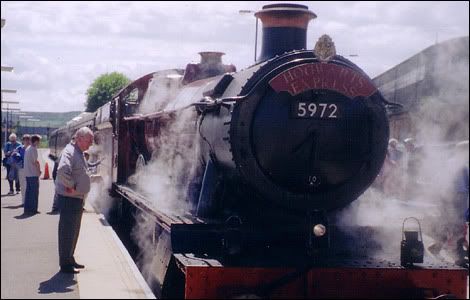 Film Picture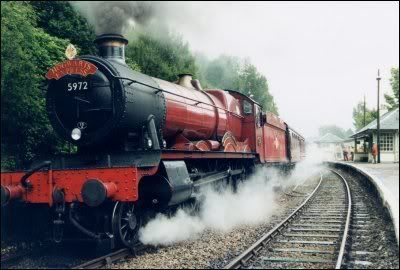 Film Picture