Last Saturday on Dec 1 we made plans to meet
F
riends at Knott's after finding out about the Toy's For Tots free entrance if you bring in an unwrapped toy worth $10 or more. We had not been to the park for about 8 years right after Ghost Rider opened and it was time as a
F
amily that we did the park again. We arrived at the park at 9:30 where a line was already waiting for us.
You get to go into the tree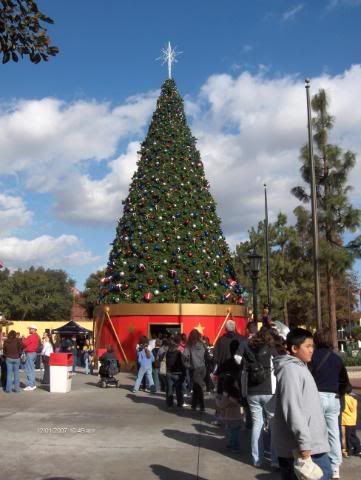 Where it is decorated inside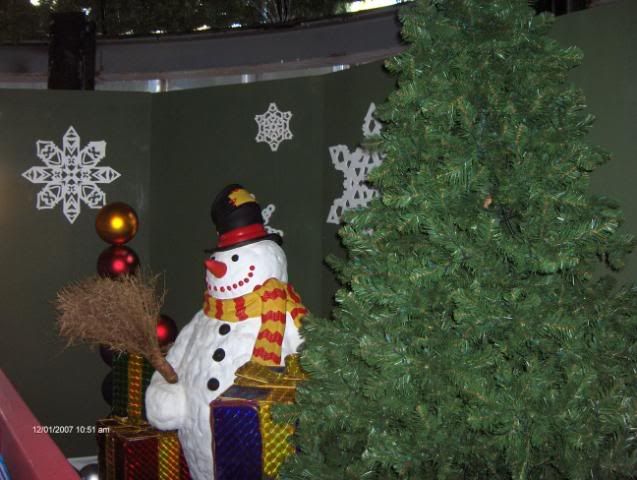 Somehow Hubby forgot to take any pictures of the Marines that were accepting the toys but they were a cute lot and I wish I could have brought one or two home with me.
Our first ride was Ghostrider, afterwards I really wish we had met up with our friends earlier so I would have been told my hair was in desparate need of a scrunchy.
Perilous Plunge was not at the park last time we visited and after one look at it Marc and I both knew we had to go on it even though it was 10:30 in the morning and cold.
I am the one waving like I just don't care.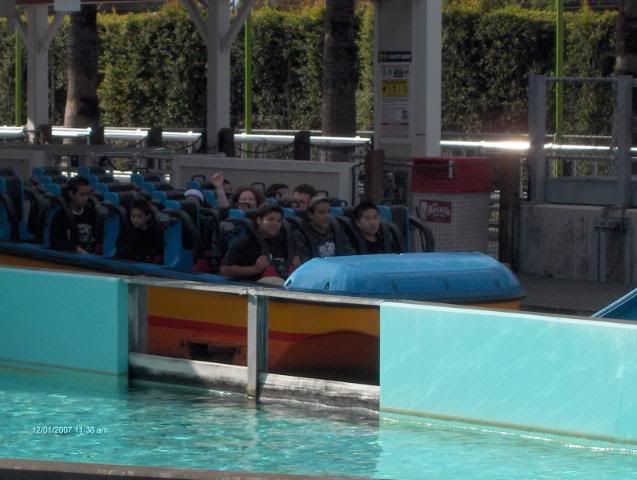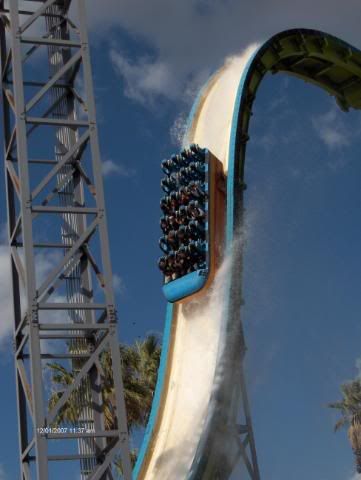 Close up of son and I having a blast and fortunately not getting soaked!
We then headed towards the log ride. I really liked how it was decorated and I like that it is flume style and moves along at a brisk pace.
As it was a little after 11:00 now Marc was hungry so we stopped by one of our favorite food places. Knott's is the first place we ever tried
F
unnel cake some 14 years ago and they still have the best IMO. I was just hoping that I would be able to resist eating too much.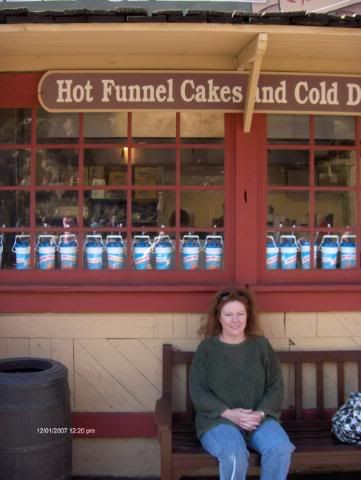 Looks yummy doesn't it?
We knew we were meeting up with our friends at noon so we headed to our pre-determined meeting spot where we came across our companions for the day, Darkbeer, Deogee's Mom, and Mickey Mark. After deciding as a group that we wanted to see shows and ride some rides we set off to have some
F
un. First up was a visit to Sad Eye Joe. Hubby was scarred by this as a child and it sure gave me the 'willies' even though I knew how it worked. We had just enough time to make it to the Bird Cage Theatre for "A Christmas Carol", they are also showing "The Gift of the Magi" every other show. This was a great performance although A Christmas Carol always makes me a little sad.
Our performers for the show.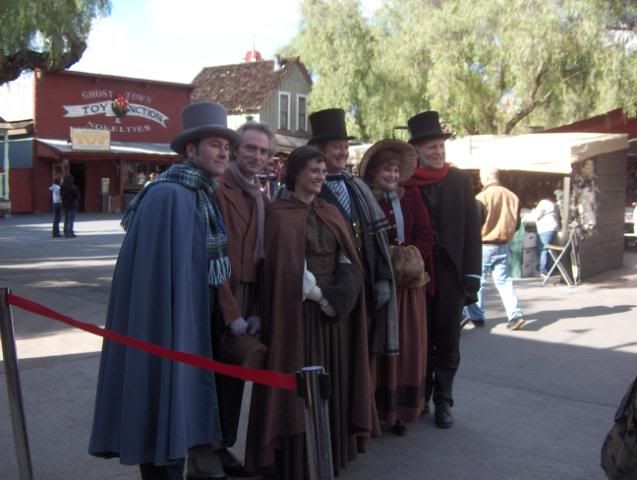 After the show we headed off towards the Charles M. Schulz theater but 2 people in our party were just crazy enough to ride Riptide, Marc and Darkbeer.
The two at the left end are Darkbeer and Marc.
We rode the log ride again this time with some pictures of the log ride but different riders. Hubby55, Deogee's Mom and Darkbeer. I rode with Marc and Mark.