great trip to the Disneyland Resort. It had been so long since we had visited Universal, and we were dying to check out what their parks had to offer as well as their holiday celebrations, the Macys parade at Universal Studios Florida and Grinchmas at Universal's Islands of Adventure. Yes, it would be difficult to leave Central Florida without stopping at the Disney parks for a bit, but we resisted the temptation and stuck with Universal.
Our trip began at 5:00 AM. We all woke up, quickly got our things into the car, and begun our four hour drive from Miami to Orlando. The trip didn't seem as long as previous trips and we stopped at the rest stop half way in the Port St. Lucie area to have breakfast at Burger King. As we got closer, signs would point out that we are almost there.
Nothing to look at but orange groves, farms, fields of nothingness, and cows on our four hour drive to Orlando...
21 miles to go till we get to Universal!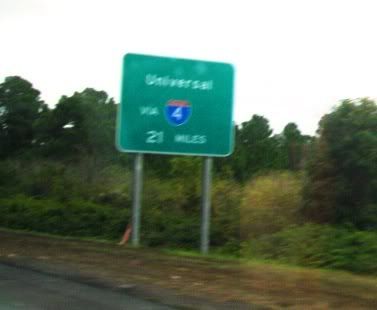 We're not good at finding our way around the Orlando area, and it was very difficult to find our hotel. At one point we ended up inside Disney World, then somewhere far off on I-4...then we made a wrong turn and entered the Universal parking garage, but we finally found our hotel which was across the street from the Universal resort, the Fairfield Inn by Marriott. It was clean, simple, and had free internet and breakfast- just what we needed.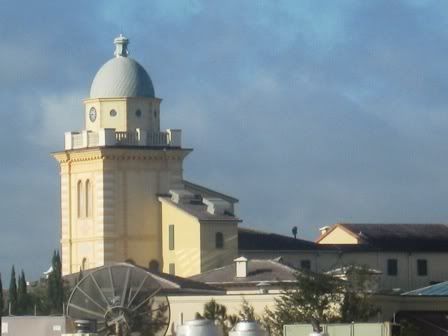 We can see the rooftops of the Lowes/Universal Portofino Bay Hotel from the room!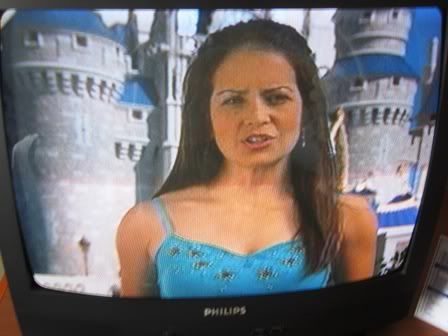 The "WDW Top 7 Must See's" with the infamous Stacey played in our hotel, which is strange since this is a non-Disney hotel that isn't even in the Disney area. Maybe Disney is trying to draw guests away from the Universal area?
It was around 11-12 in the afternoon after we had arrived and checked in, so we quickly hurried to the parks because we had bought a 1 day/2 park ticket, and the parks were closing at 7 PM! This was a big inconvenience, at Disney World the parks would have been open till at least 10 PM or midnight on a Saturday during the busy holiday season.
The Universal Orlando Resort is beautifully laid out (it looks even better than the Disneyland Resort). You park your car in the parking garage, then walk through the moving sidewalks until you reach Universal City Walk which will lead you to the two parks, Universal Studios Florida and Islands of Adventure. We decided to start off with Universal Studios, since it had been a long time since we visited.
Twisters in New York?
We are magically transported to the town of Wakita, where the Twister movie takes place...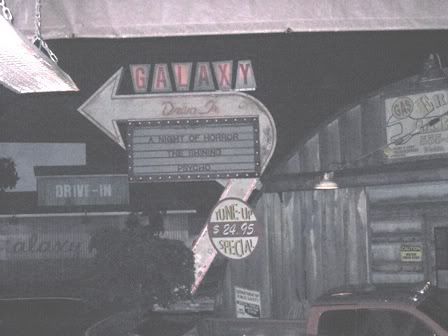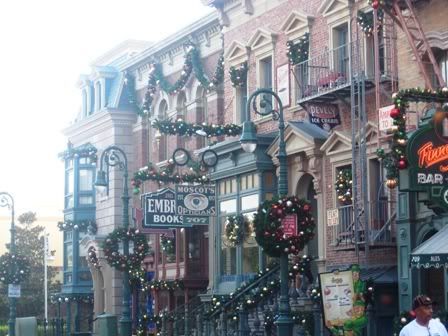 The park was decked out for the holidays with a Christmas tree and decorations on the New York buildings.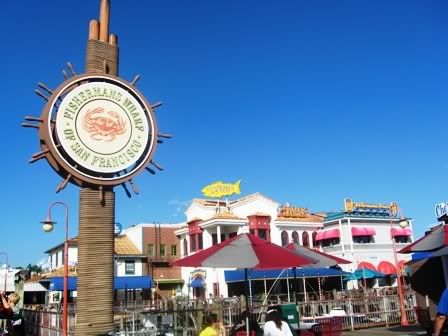 Unfortunately, an attraction that I've been dying to go on, Earthquake was closed during our visit even though the website said it would re-open that day. They are busy refurbishing it to turn it in to "Disaster... A major motion picture attraction starring you!"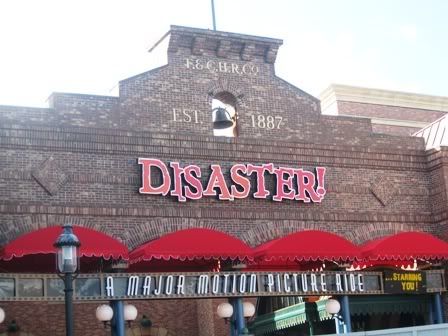 After making our way through San Francisco, we entered Amity, a New England fishing village from the JAWS movies. The JAWS attraction here is old, but still good. We got a really good skipper that was acting out her role well, although our boat was filled with a bunch of unenthusiastic guests that weren't playing along with her, haha.
Uh oh...Jaws! I love how this picture came out.
The Fear Factor Live show was about to begin, but we had no time to see it since we were pressed for time and had another theme park to see, so we made our way to the World Expo area where we went on Men in Black: Alien Attack, a Buzz Lightyear-like interactive shooting attraction, although this ride is amazing and definitely better than Buzz!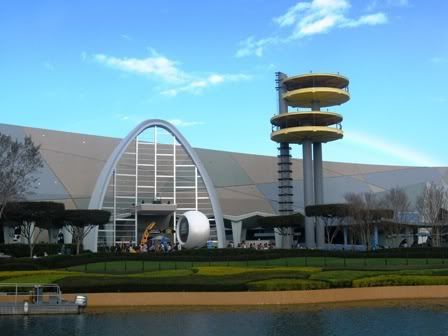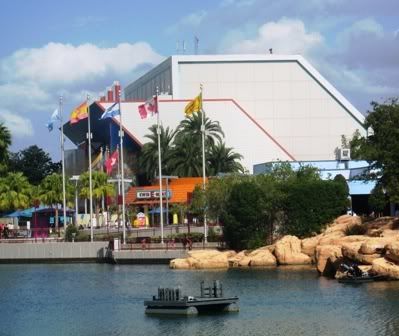 Unfortunately, we had to completely bypass the Kid Zone area of the park and the E.T. Adventure dark ride as well as the Macy's Christmas parade that was about to begin because we still needed time to visit Islands of Adventure, so we made our way into the Hollywood area where we stopped by the bakery and took a quick look at Lucy: A tribute before leaving Universal Studios for Islands of Adventure, the park right next door.
+ "The biggest Hard Rock Cafe in the world"....
& we're here! "The adventure begins" at Universal's Islands of Adventure park...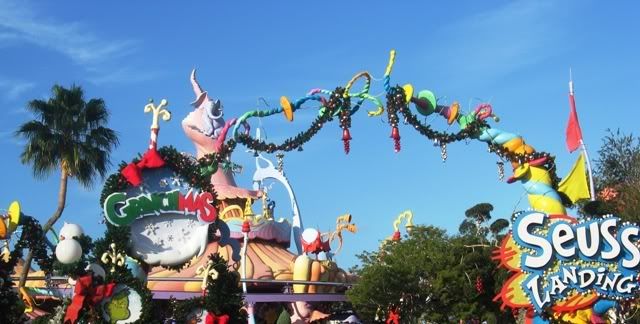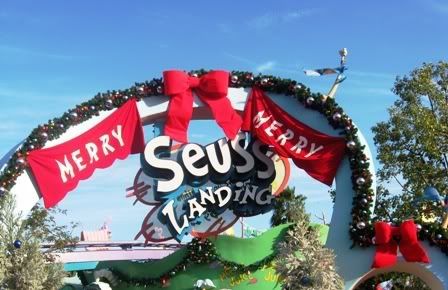 It was all great! The Who's were out and about, meeting and interacting with guests as they walked through Seuss's Landing...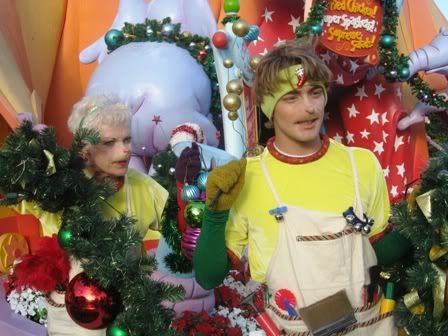 This is Whootie Who and his other Who friend.... they were preparing for the holidays and talking to us about the Grinch.
After checking out Grinchmas we visited the next "Island," The Lost Continent, my favorite of all the themed islands in the park.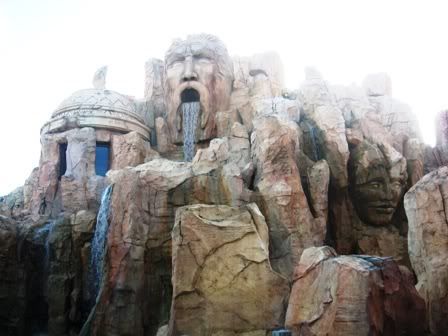 Mythos, one of the best theme park restaurants in the world. The theming here is amazing!
Afterwards, we skipped the Dueling Dragons coaster and went on to enter Jurassic Park. We also noticed the construction walls that were put up around the area in between Jurassic Park and The Lost Continent where land was being cleared for the all new "Wizarding World of Harry Potter" land.
Hogwarts Castle and The Wizarding World of Harry Potter will rise behind these walls in late '09.....
Our next stop was my favorite ride in the park, the Jurassic Park River Adventure. All the different dinosaur audio-animatronics, the great theming, the big T-Rex at the end and the big drop make this ride so awesome.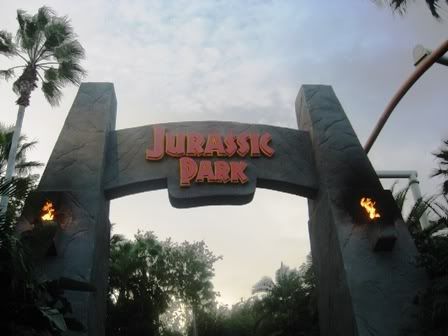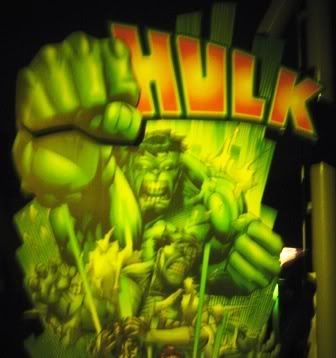 We decided to end the day by making a stop at Seuss' Landing once again to take a look at Grinchmas at night. Unfortunately, the Grinch was no longer doing meet and greets but we found the next best thing- a cardboard cut out of the Grinch to take pictures with!
The whole Grinchmas area looked even better at night all lit up...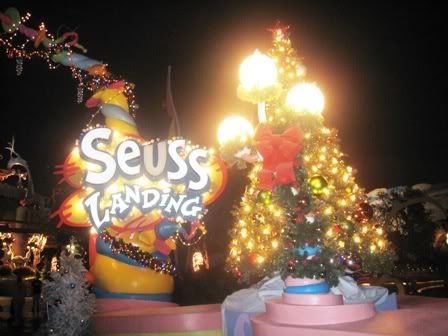 Nice view of the whole Seuss' Landing area from the trolley ride...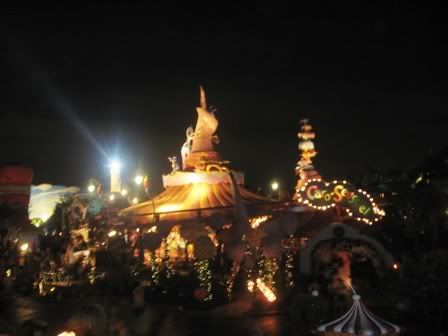 After exiting, we went to meet back up with my step dad to exit the park and go into CityWalk since the park was closing, and he was nowhere to be found! He was gone from where we left him, and we searched for him everywhere in Seuss' Landing, but we had no luck in finding him. We finally gave up and decided to leave Seuss Landing into the Port of Entry area to check out if he was there.. but he wasn't. At this point my mom was frantic and going mad, but I wasn't too worried. He's a big adult, he can take care of himself and is probably waiting for us somewhere. As my mom was going crazy looking for him, I decided to take a few pictures here and there and stop by Guest Services to see if they had found my glasses.
Guest Services was such a mess! I overheard a woman complaining to a manager that her daughter was terrified and hyperventilating after her safety harness had come off while riding the Incredible Hulk coaster after the big zero-to-sixty miles per hour launch. Scary! I didn't want to wait in line so I just left my contact information in the lost and found just in case they find my glasses and left. After exiting, my mom was still going crazy looking for my step dad, and we eventually decided to exit the park. Alas, there he was just outside of the park gates sitting on a bench waiting for us.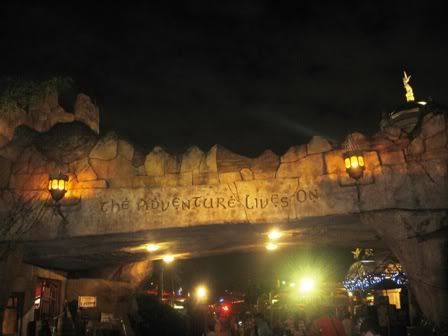 The Adventure Lives On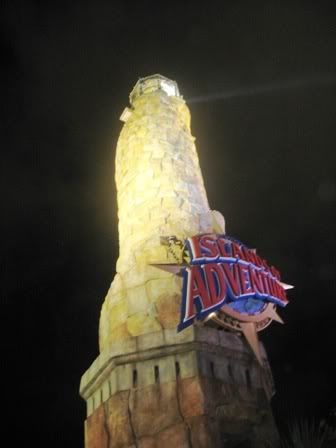 Islands of Adventure's iconic lighthouse at the entrance
We then exited CityWalk and passed through the moving sidewalks into the parking structure where we drove off to our hotel across the street and crashed on our beds.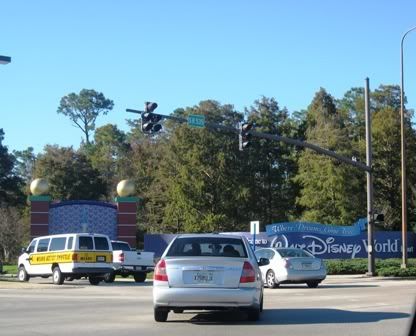 Over at the Downtown Disney West Side, things looked the same as usual, and we decided to stop by Bongos for some coffee before heading back.
Small displays have been set up next to the World of Disney store, paying homage to other cultural and religions holiday celebrations other than Christmas, such as Ramadan and Hanukkah.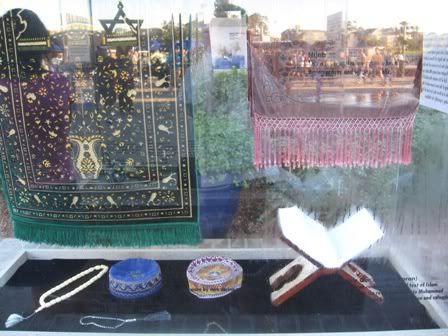 [NOTE: I still have to add more pictures!]