Does Six Flags equal more fun as the current commercials tout? Ummm, not in my opinion. While I did enjoy my time there since it was something different, I must admit that my experience there was rather bland - nothing that would have me coming back for more.
PART 1:
I ended up going on a Friday, so the crowds weren't that heavy and made the line times very manageable. The park opened up at 10:30 and I was able to go through the whole park by 3pm. Mind you I didn't ride everything. I wanted to try out Titan and Texas Giant, but I left them for the end. By that time I had a slight headache and the humidity was getting to me - so I skipped them.
I couldn't sleep the night before so I arrived an hour early and lined up to go through the parking booths. I was surprised to see that parking was $15!!! They didn't even have a parking structure!!! I had to park my car out in the hot Texas sun.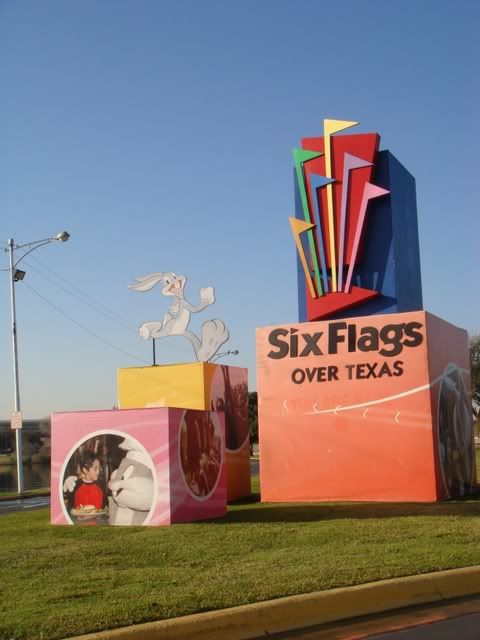 OMG!!! I'm finally here!!!!
Even the geese were waiting for the park to open. Why does it have to open so late???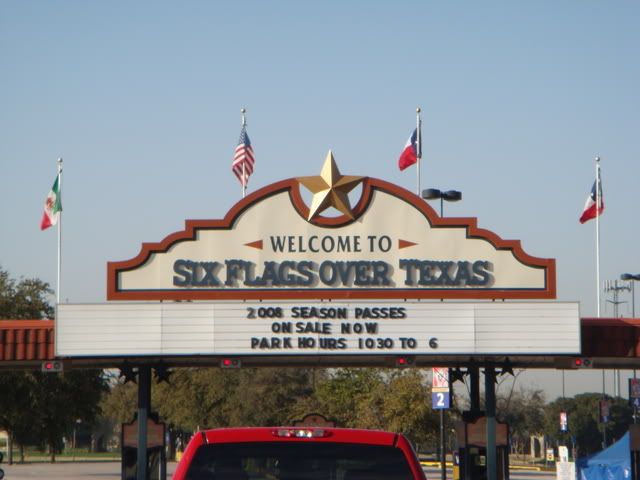 What's up with the pseudo-DCA hours?? I also can't believe that I paid $15 for parking!! What was I thinking?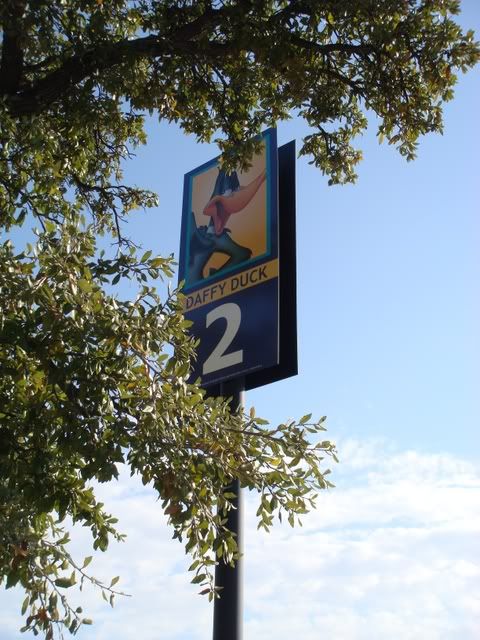 Taking a page from the DLR TR's, taking a pic of where I parked in case I forget. Or in case I'm so dazed from all the roller coasters that I can't see straight.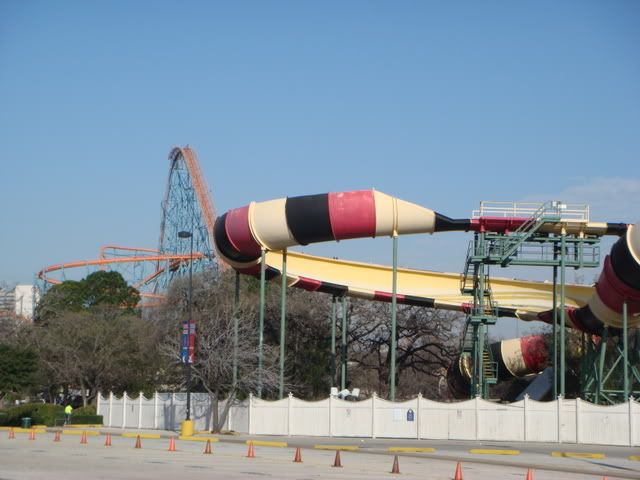 That's "La Vibora" with "Titan" in the background. They were testing the rides in the morning, and I was nicely surprised by "La Vibora" - which is a bobsled type roller coaster that rolls around freely on the track (except at certain points). I have to admit this ride was fun ... "Titan" on the other hand ... I'll tell you about that later.
At least the entrance was nicely themed, and I did enjoy the classical music selection they played as we were waiting for them to open the gates. It also seemed that most folks did what I did - bought their ticket online for $29.99.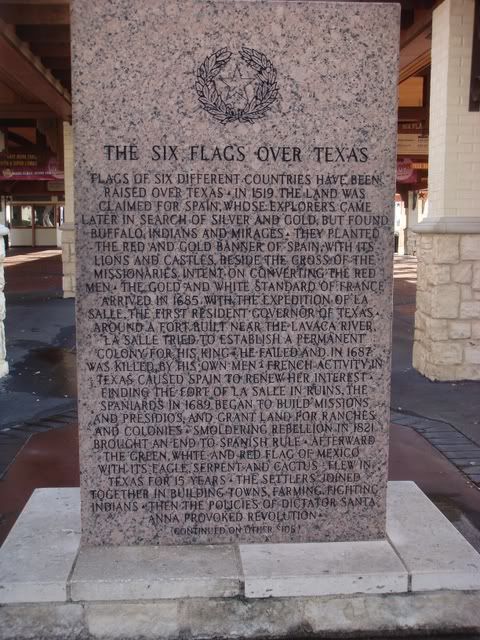 A little history, which has nothing to do with what is beyond the entrance gates - except for the "themed" lands.
Really? Somehow I disagree that these are exclusively at Six Flags Over Texas ... :lol: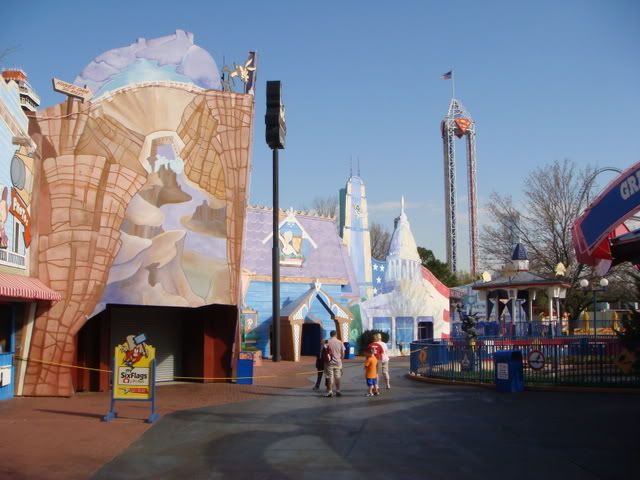 The crowds at rope drop were INSANE!!!! I have to admit that the first thing I did when they dropped the rope was go into the store on the left. I figured I had all day so what the heck - one thing I did like was the Justice League merchandise.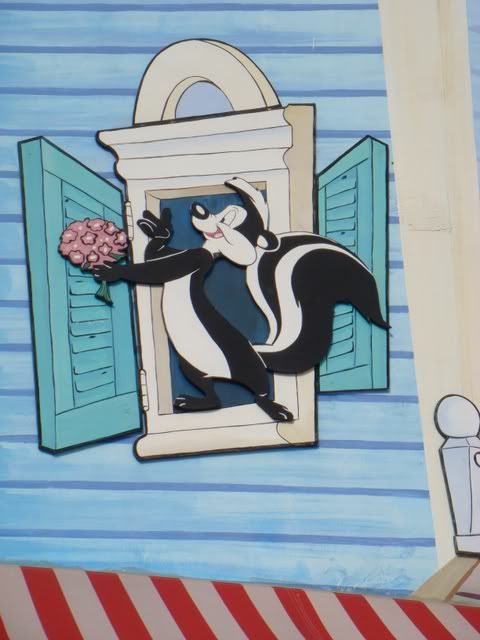 I love this guy!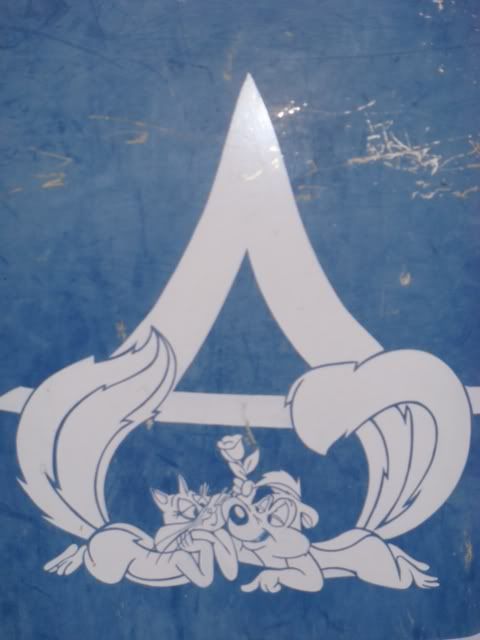 How cute!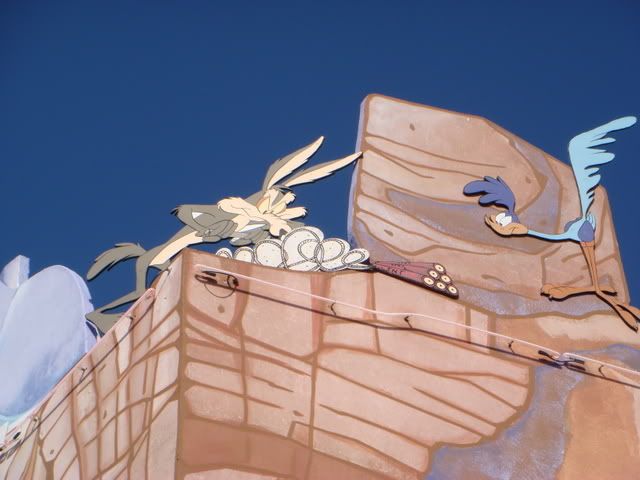 My favorite of the characters ... Wile E. Coyote!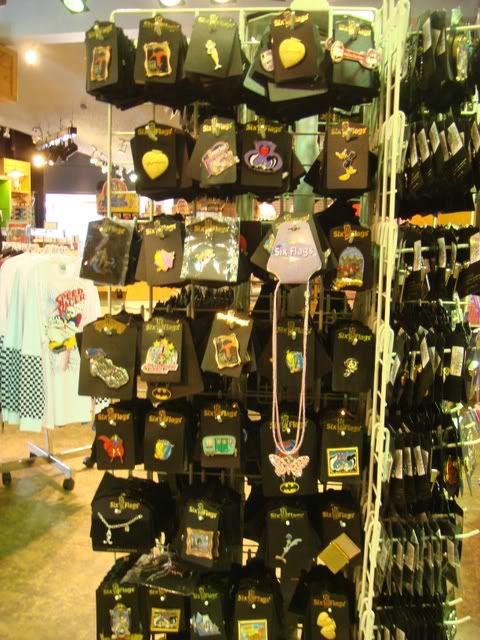 Oh my!!! PINS!!!! Of course I bought a few, although I was sad there wasn't any pin trading going on ... :lol:.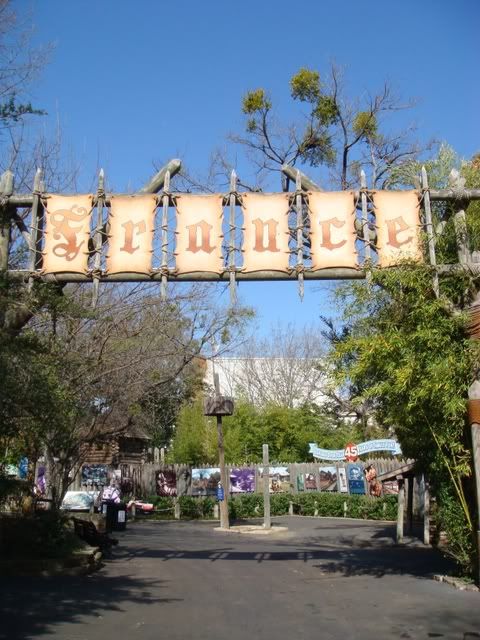 One of the most exciting "lands". If by exciting you prefer two sorry shops ... at least that's all I really noticed.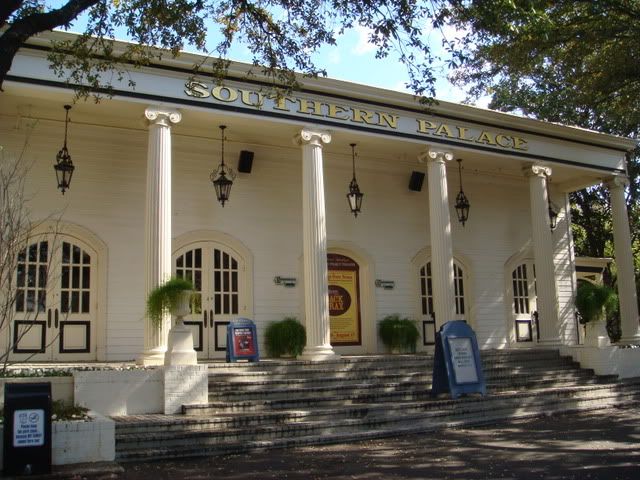 Seems like everything was going to be open AFTER the weekend I was there, but at least the crowds were minimal. I do want to go back soon though to see Coobrila, which is a Cirque performance and looks like it would be worthwhile.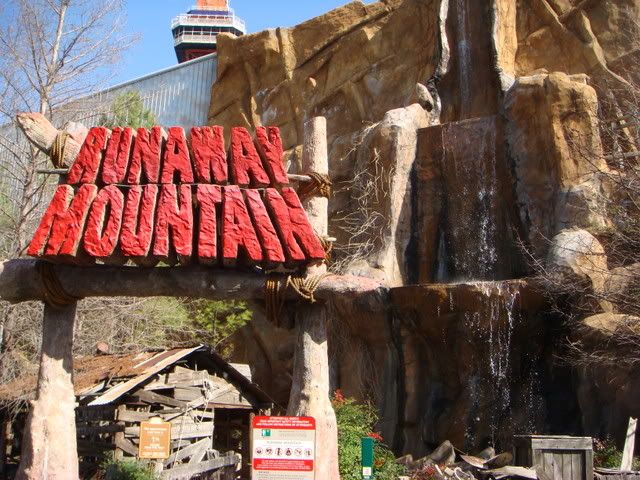 This ride here. This ride, right here - it will have you BEGGING for Rockin' Space Mountain. Seriously, it will. If you are ever here DO NOT GO ON THIS RIDE. It looks cool and exciting on the outside, but inside - nothing! This is just an enclosed roller coaster. There is no music or lights, not even go-go girls, just dark ... and the sound of the roller coaster roaring through the tracks. That's it.
Wait! What? Am I in Frontierland??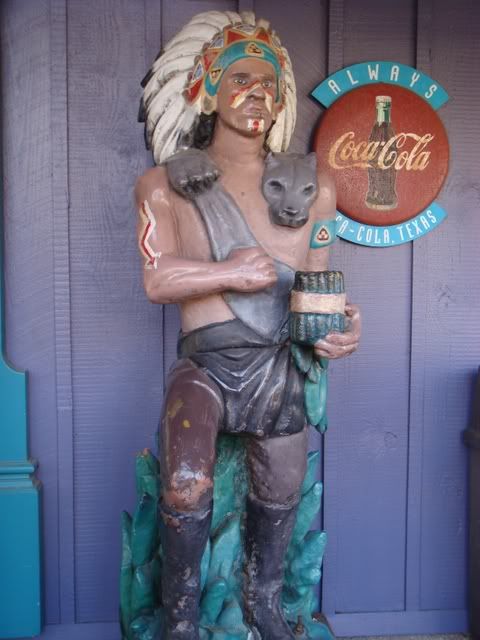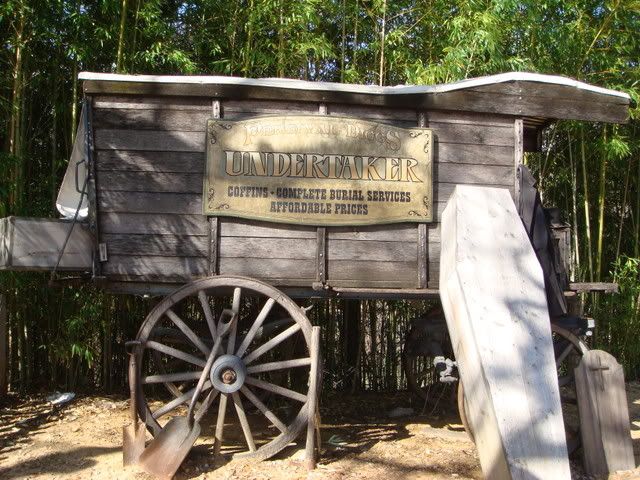 Or, maybe it's Knott's??
Part 2 will be coming tomorrow, but I have to admit at the start I picked some pretty bad rides to go on that I almost was tempted to leave ... but I fought the urge and actually did venture further to find some enjoyable spots and rides.