Hey everyone,
I am in Vegas for 2 weeks for work. I have been to the Strip many, many times. Not really much of a draw for me anymore. I am getting a little older, and while walking the strip with a drink is still fun, it is somehow not as fun as it was when I was younger.
Enter Tim Arnold, who a few years ago opened the Pinball Hall Of Fame at 3300 Tropicana.
Now I am a pinball FREAK, and this place is pretty much my holy grail of that hobby. Tons of pins to play, and I have a better chance of winning an extra ball or a free game than I do any amount of money on the strip
So I have been going every day! It is open from 11-11 on the weekdays, and 11-midnight Fri and Sat. The games range from .25 to a dollar per play, and most are set for 5 ball play.
The best thing for those of you with kids is that it is totally family friendly, and in the scheme of things, not too expensive.
Tim does a very good job of keeping the machines clean and working. it is very nice to go and play pinball how it is supposed to play, and not have to worry about if the thing actually works or not. If the game takes the money, all you have to do is let him know, and he will make sure you get to play the game you paid for.
The money brought in by the games all goes to charity (after bills are paid) so you are having fun and lending a helping hand at the same time.
So on with the pictures!
The entrance: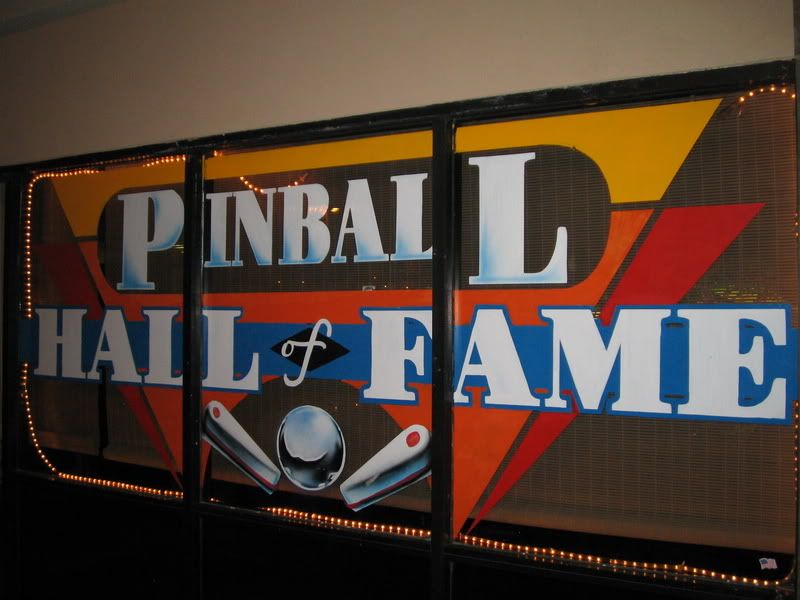 My main reason for going, the Pinball Circus. 1 of 2 prototype games made. This game is the only one that costs a dollar to play (for 5 balls) but is WELL worth the cost. The object is to move the ball up to the top level then "Knock Out" the clowns teeth. VERY challenging, and a lot of fun even for those who do not play pinball.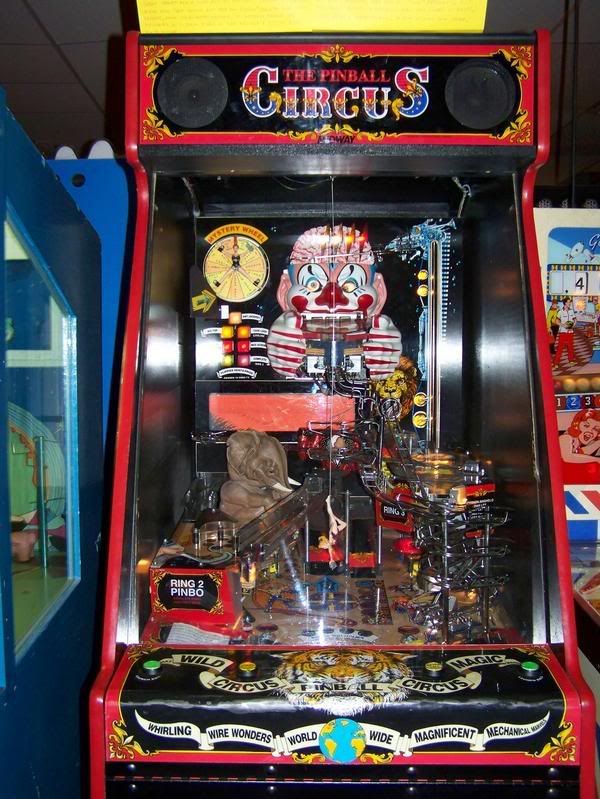 Jose playing while Courtney watches: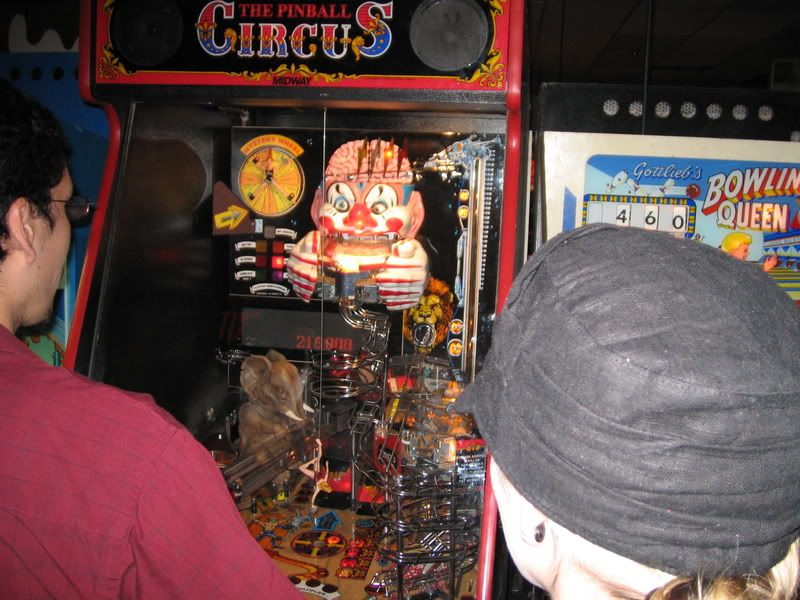 Another rare game (which was out of order) is Goin Nuts. Not too sure if the history write-up is easily read in the photo, but it is 1 of 11 built. This game is fun because you START OUT with multi-ball. Most games you have to earn it.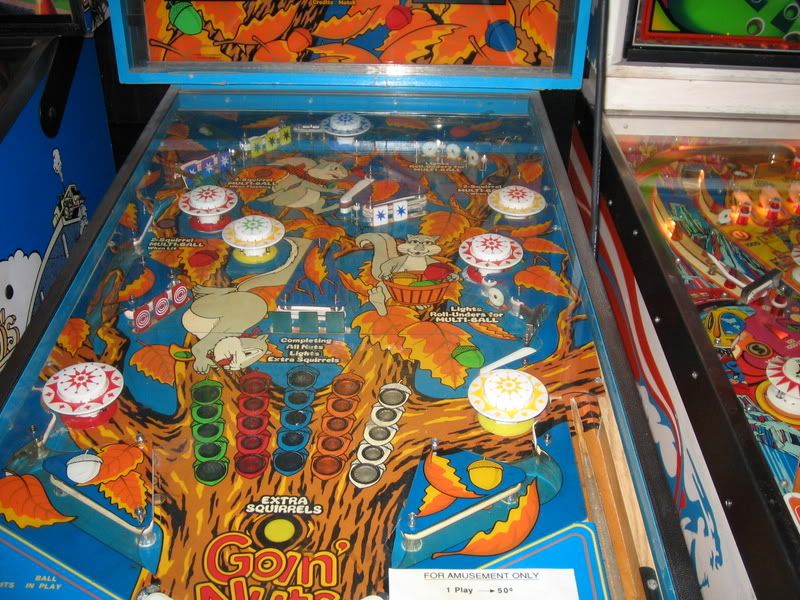 Jose playing Orbitor 1, a very unique game that has a concave playfield. The ball can actually travel behind the flippers and not be lost! (I will add more photos tomorrow)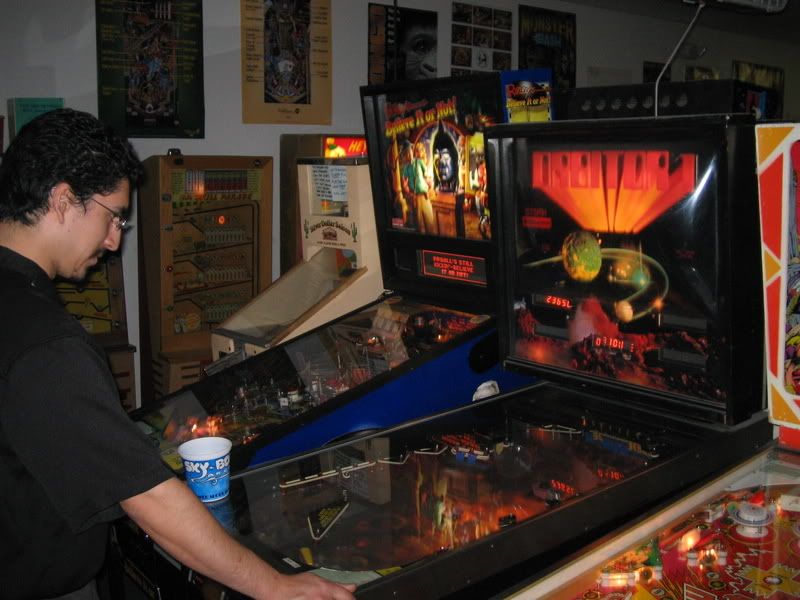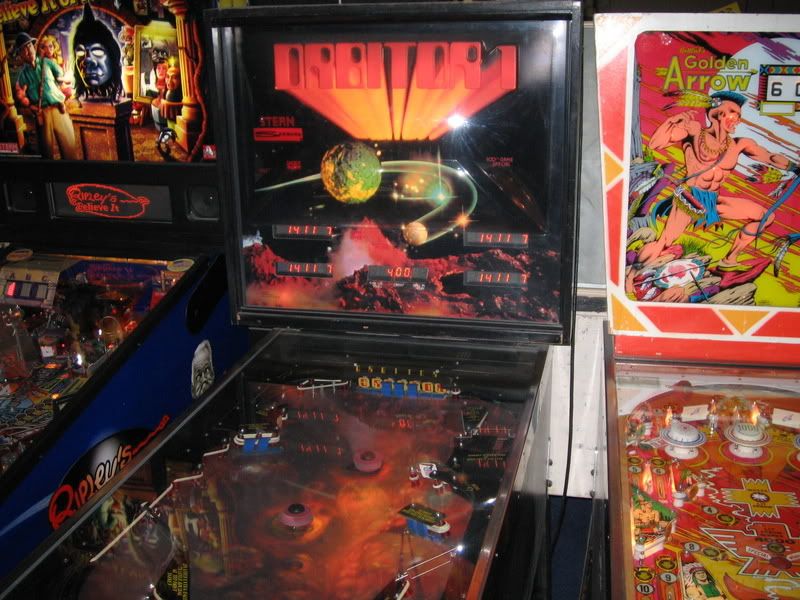 Jose playing his turn on Cactus Canyon, a pretty rare (and expensive!) game.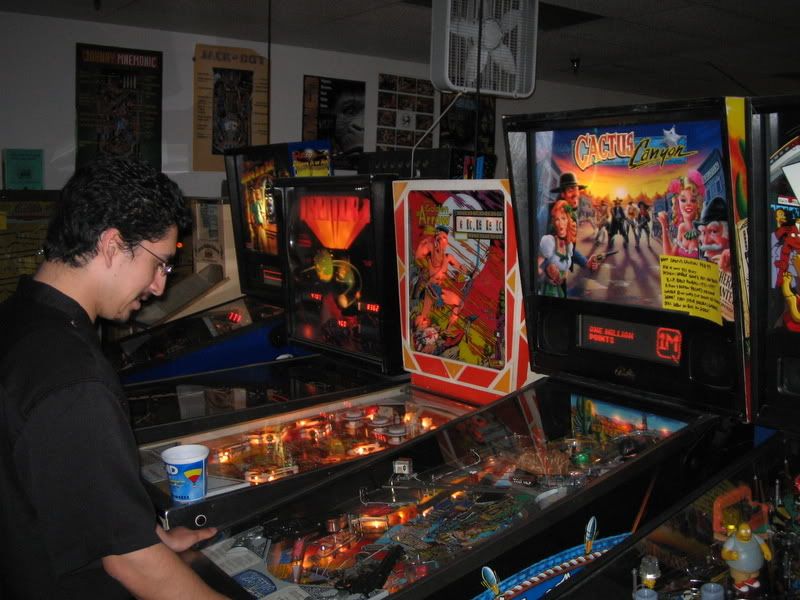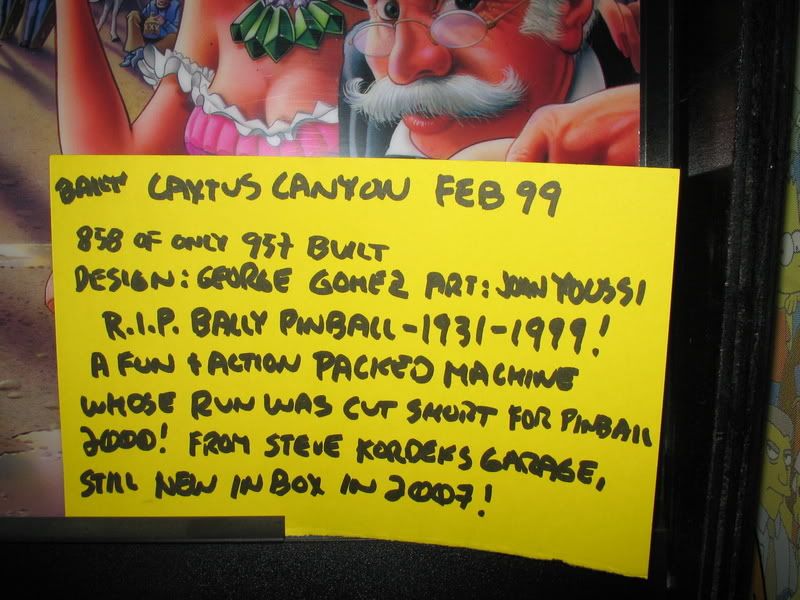 A Roadshow. I used to own one of these, but sold it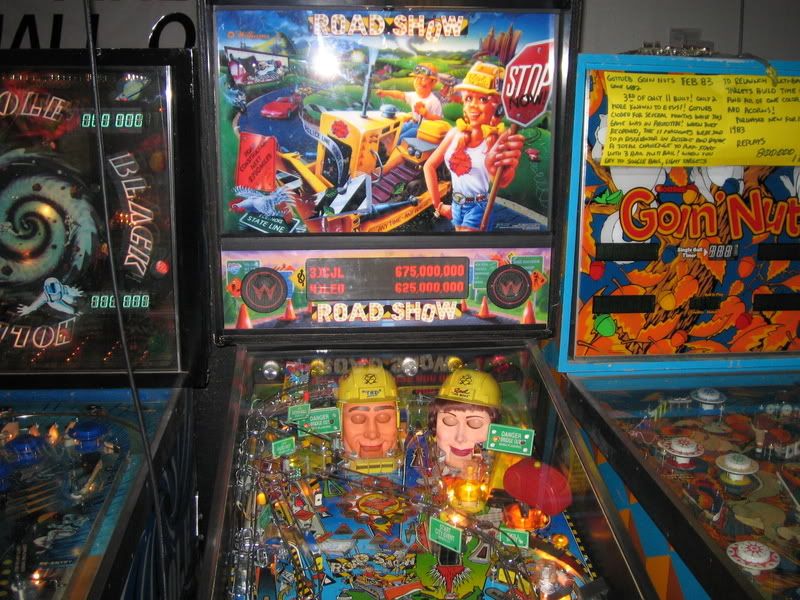 Kiss! For all you old-timers out there
Jose on a Safecracker. This is a unique game in that it is not limited by the amount of balls, but by time. The timer can be extended by knocking down targets, hitting ramps, etc....
A Funhouse! My absolute favorite pinball machine ever. Mine is currently at my grandma's house, where she has the high score.
Q-bert's Quest! (remember that guy?)
The only picture of me (so far) playing a Taxi. It is hard to take a picture of yourself and play at the same time.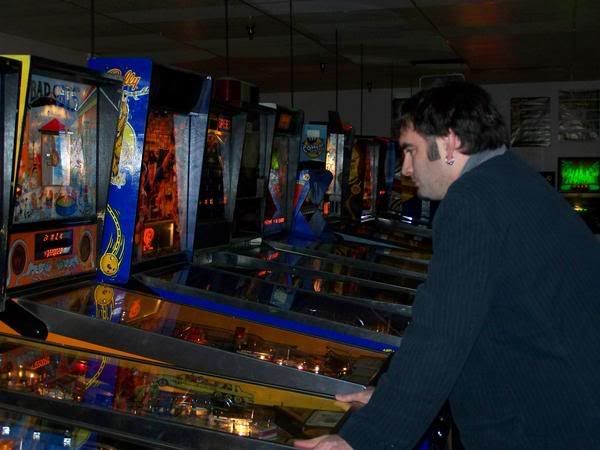 I will be adding more pics after my next trip tomorrow!