I was warned.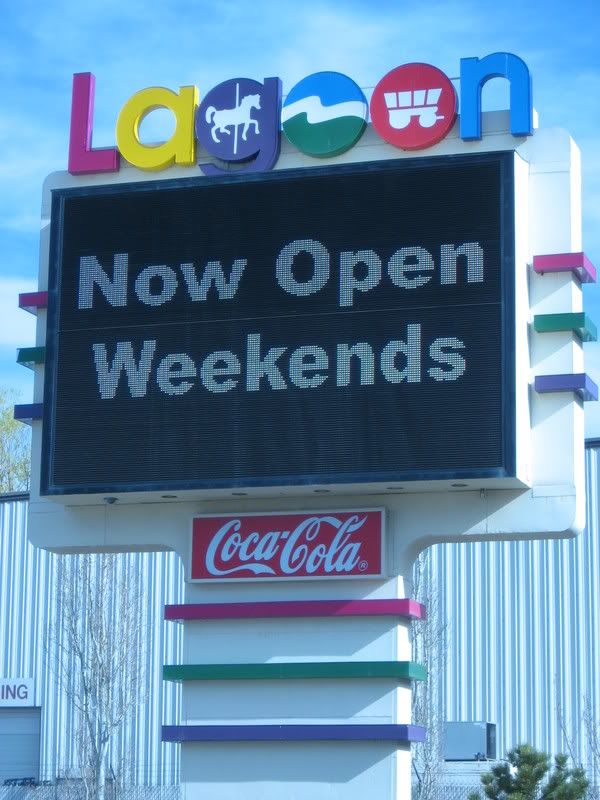 As soon as my friends and nearby relatives heard I was planning a trip to Lagoon, they quickly dismissed the place as unworthy for a park-loving SoCal resident. "Oh it's nothing compared to (
insert CA park name here
)," they said, "You have much better amusement (/ theme) parks in California."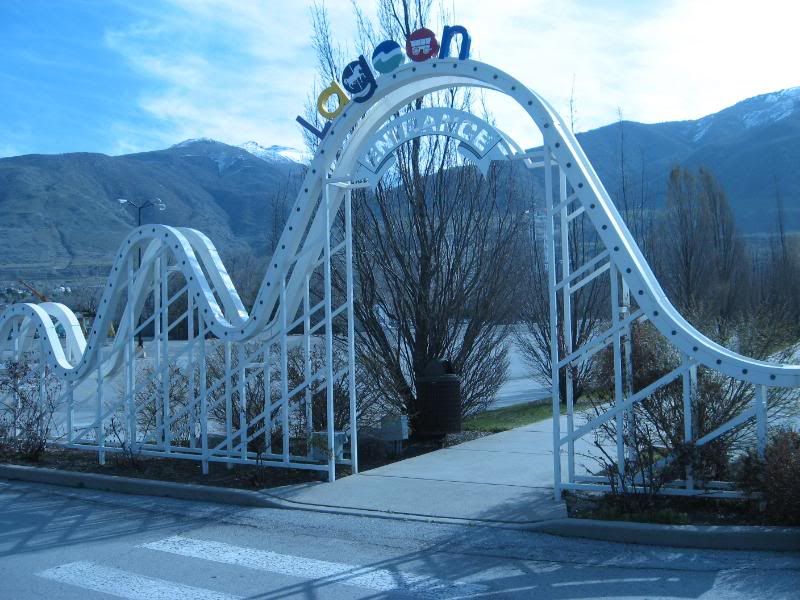 But comparing Lagoon to Knott's, Magic Mountain
or
Disneyland wasn't on my agenda; to do so would be missing the point. (Granted, throughout this photo report I
will
point out a few similarities and differences, but that is done only for a point of reference, since the majority of you readers are probably like me and are more familiar with CA parks anyway.) Lagoon never set out to be on par with Disneyland's E-tickets and landscaping, and it doesn't have to, because after all, Lagoon is Utah's ONLY amusement park.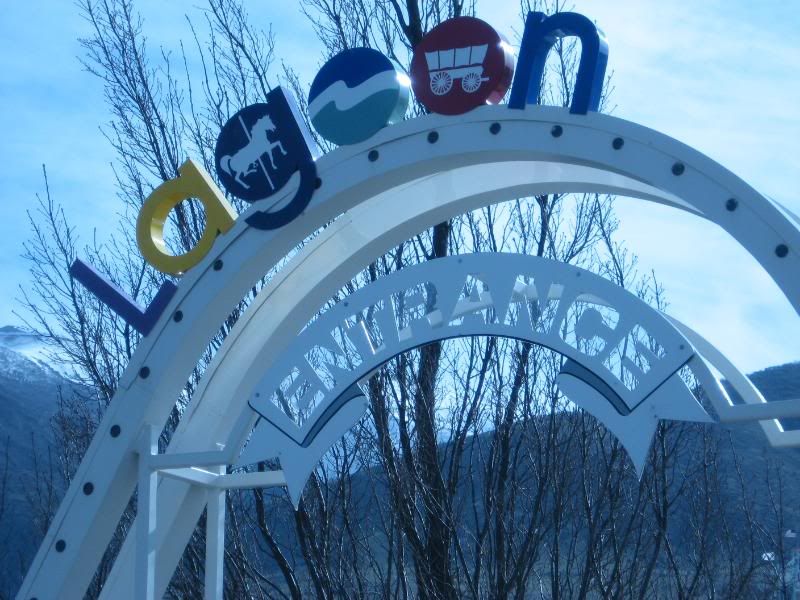 My goal was to analyze the park as its own entity, looking for facets of the park experience where Lagoon excels and where it falls short.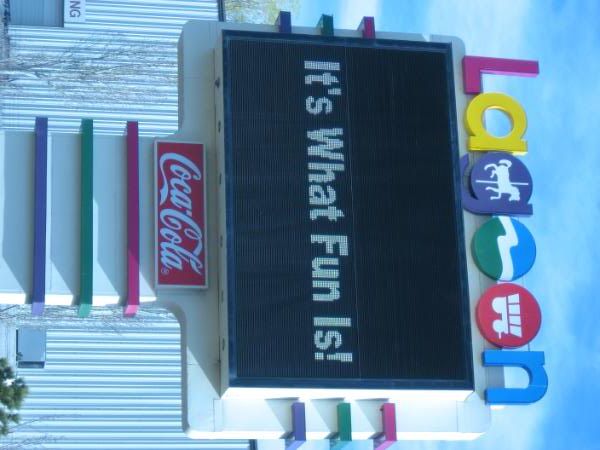 That being said, I set out to prove my doomsayers wrong.
So let's check out what we found, alright? Here we go!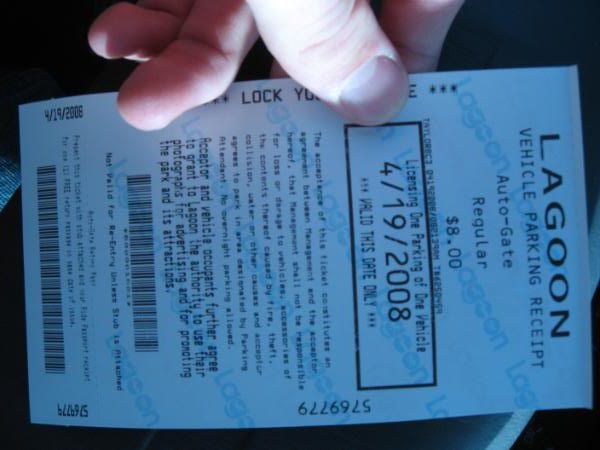 First thing you should know: parking is $8. Ouch. Since we arrived 45 minutes before park opening, however, we scored a parking spot right at the entrance gates.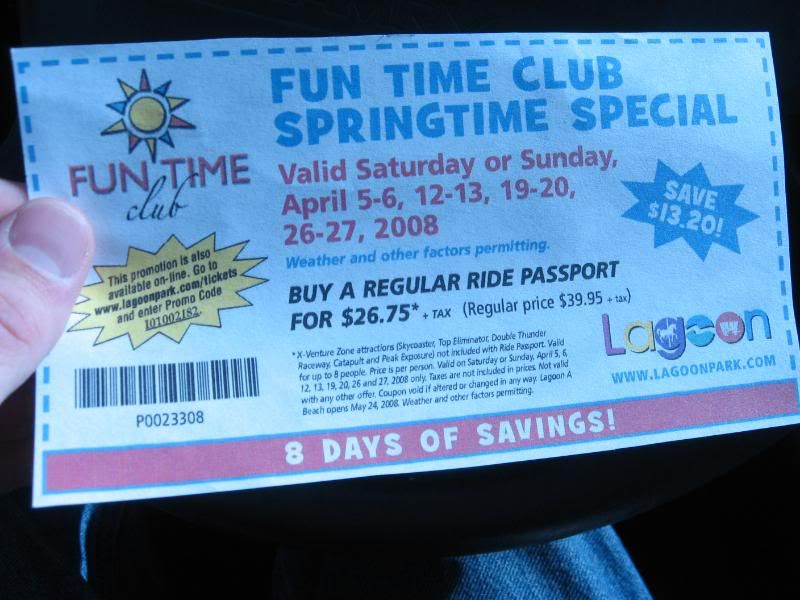 A few weeks prior I subscribed to
Lagoon's Fun Time Club
online newsletter. It's completely free, and I scored a coupon that knocked the price of admission down to $26.75 per person for the month of April. That's way better than $40!
Since we had time to kill until the gates opened, I walked around the parking lot to get some shots of the coasters.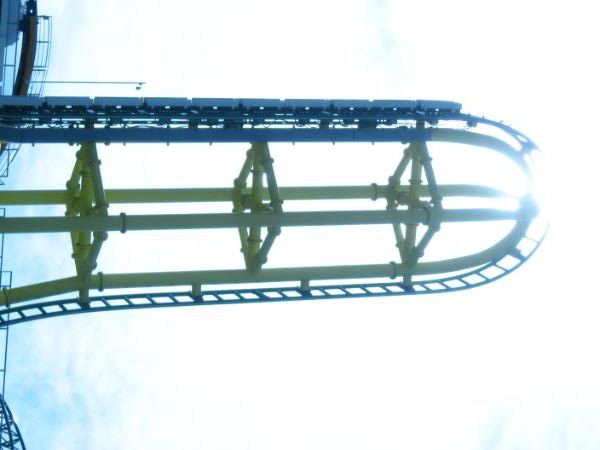 Oh. Shnap.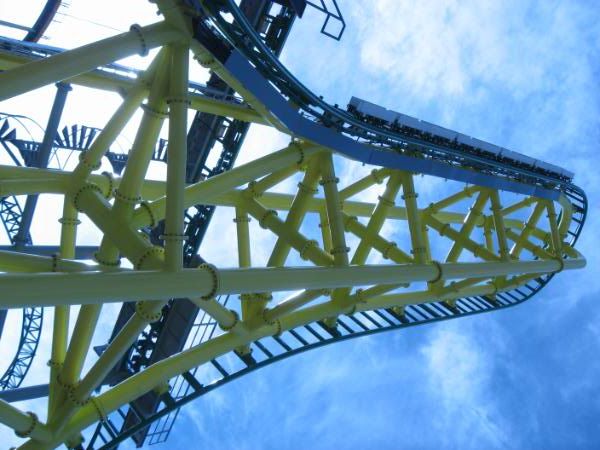 So this is Wicked. And that is one sexy hill.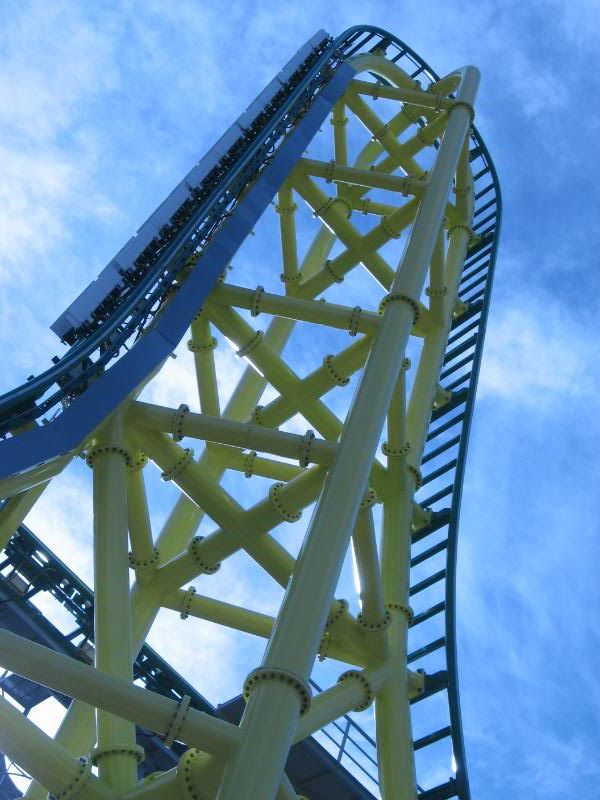 S.E.X.Y.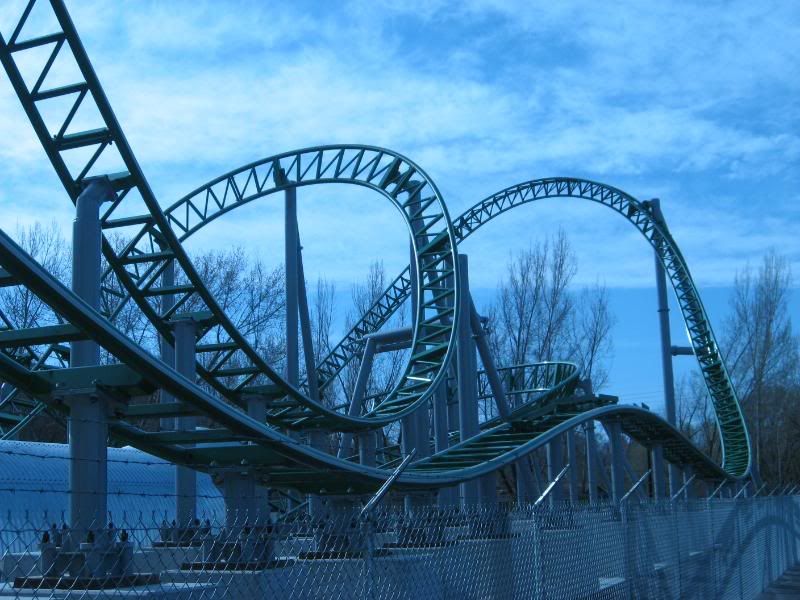 The curvy half.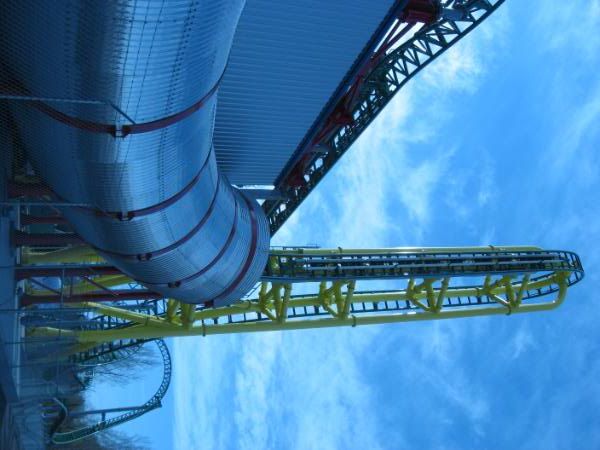 You're gonna see a lot of pictures of this coaster in this TR.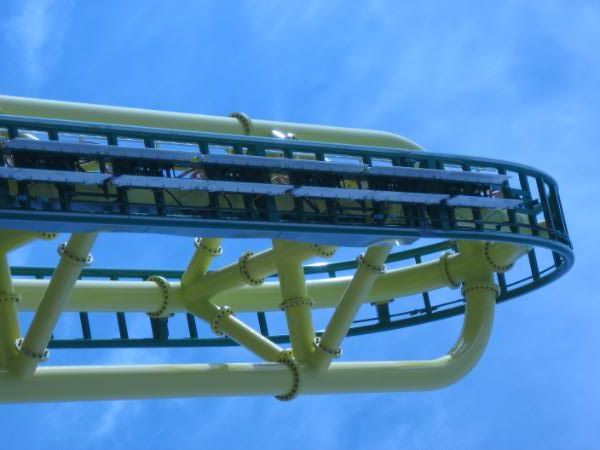 This is probably the one redeeming thing about the state of Utah. This friggin coaster.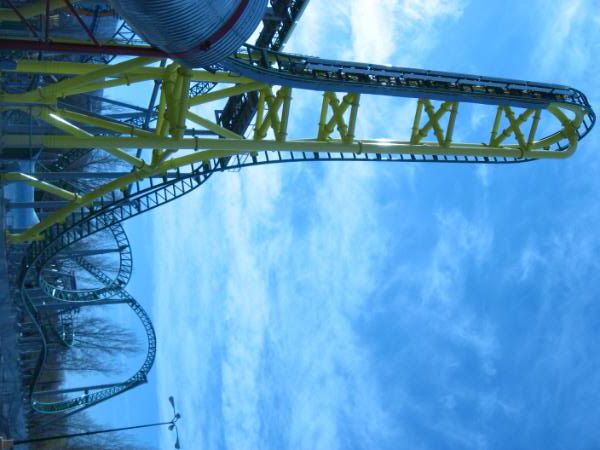 One last look. For now.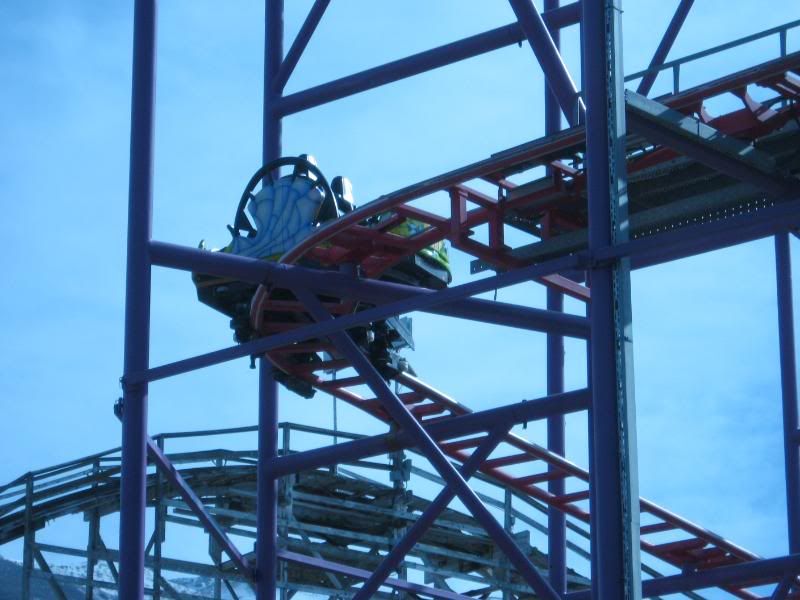 Nearby, Spider was testing.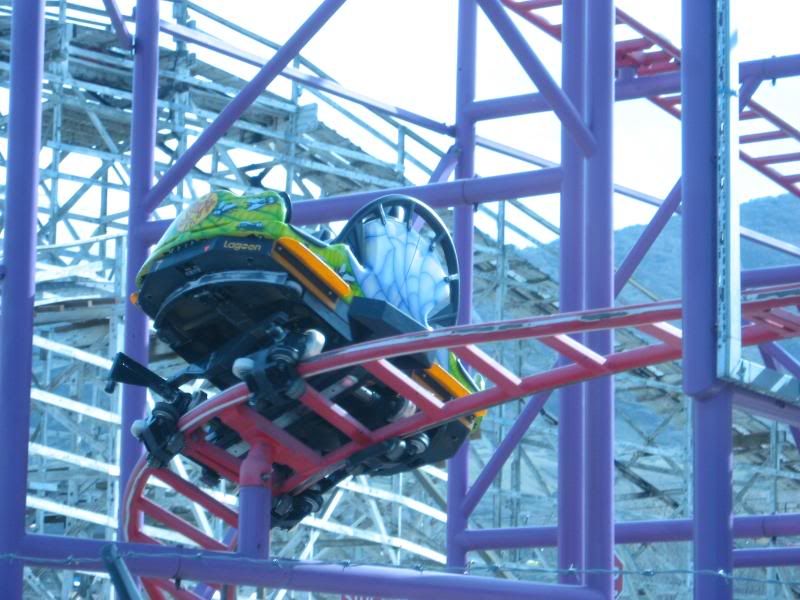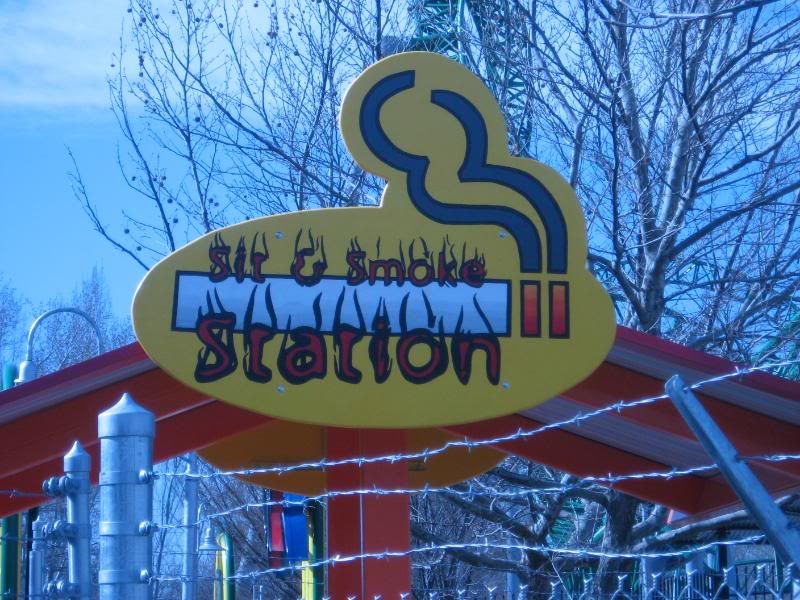 Around eight smoking stations were added to various locations in the park this year.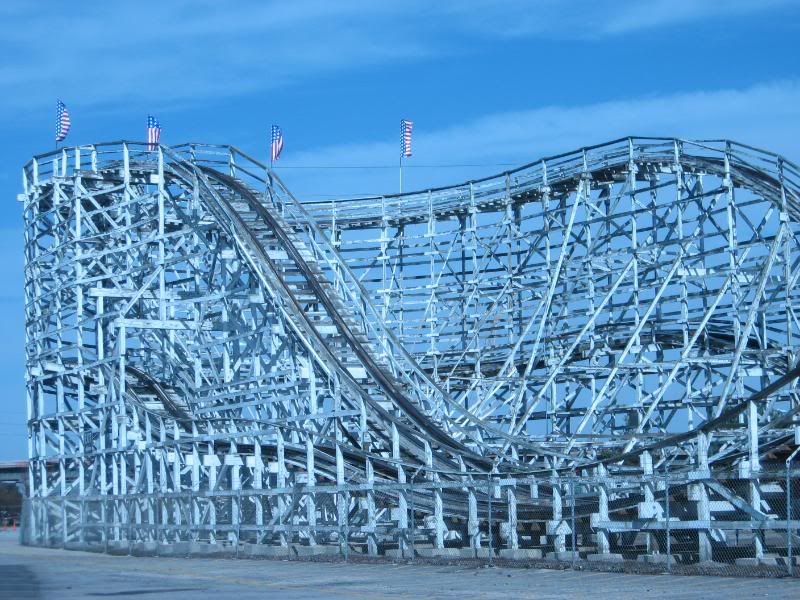 This is "Roller Coaster," or as the white Mormons creatively call it, the "White Roller Coaster."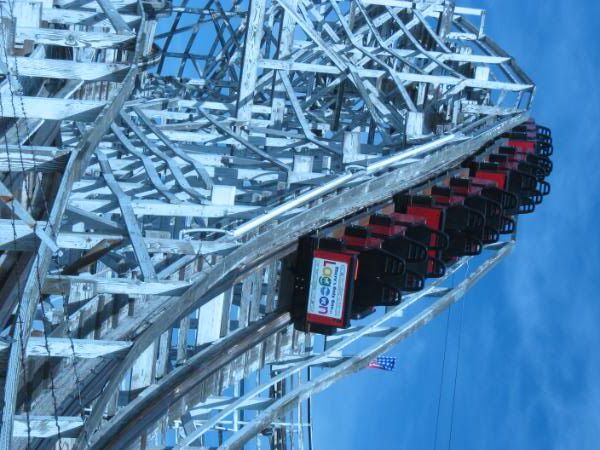 A testing train sent down the tracks. I love the front: "There's only one...Lagoon"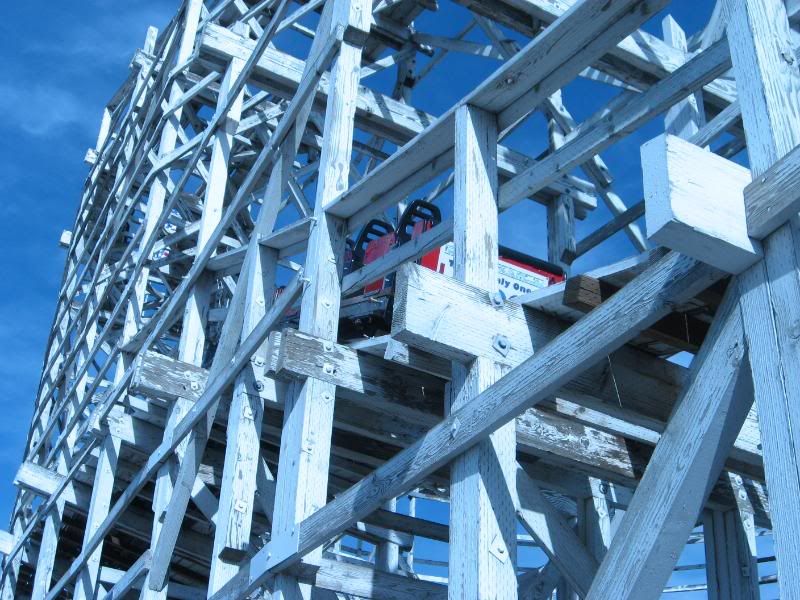 Some of the beams looked very old and the white paint is peeling. The coaster train peeks in again.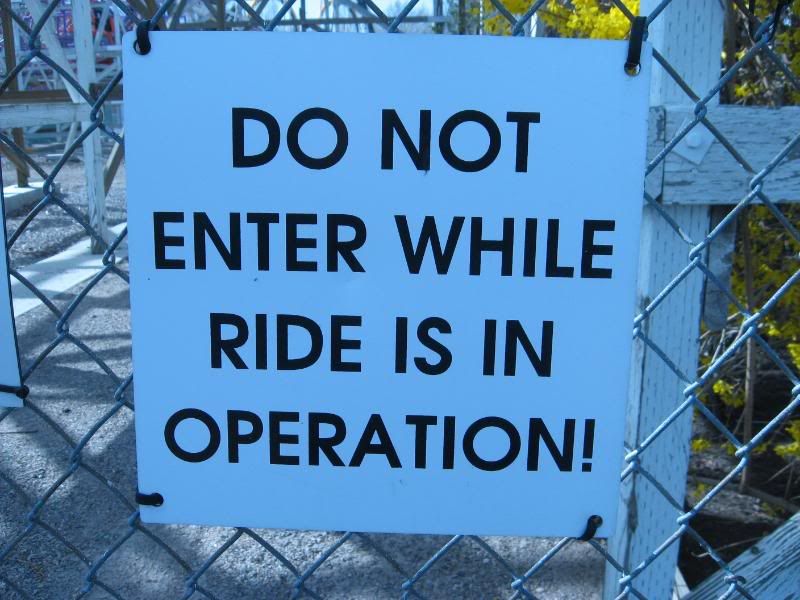 See, they need signs like this in Utah.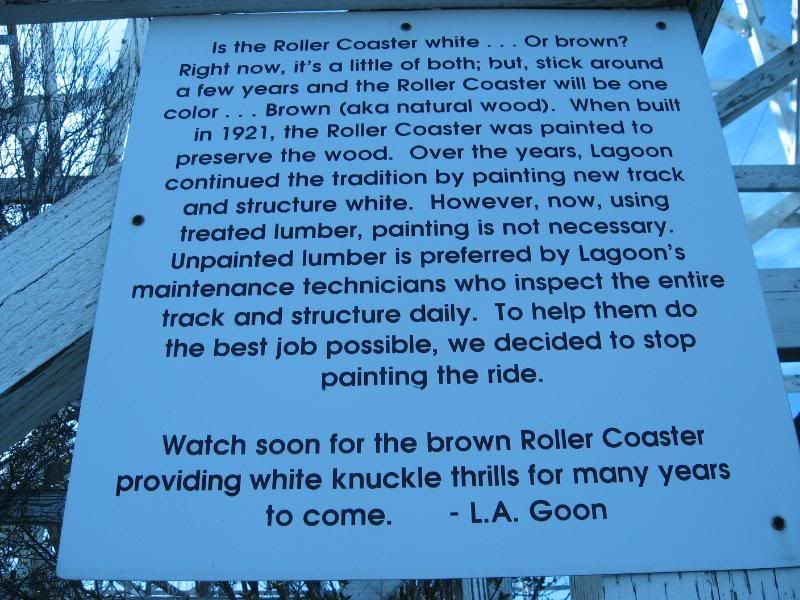 Every year a section of Roller Coaster's track is rebuilt, and apparently the newer treated wood is a good enough excuse to abandon the white paint. Or Lagoon is accommodating the expanding hispanic population in Utah.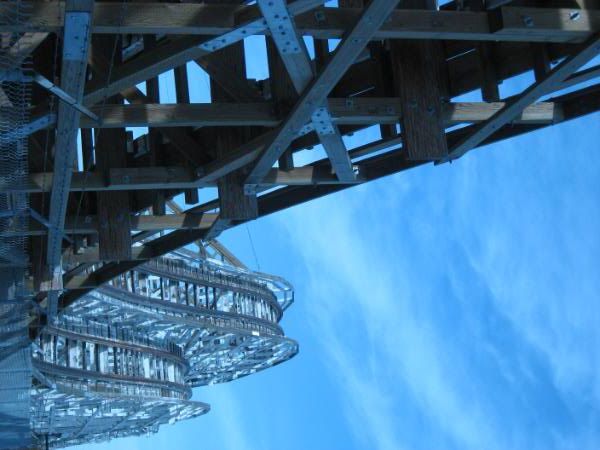 See, brown in the foreground, white in the background.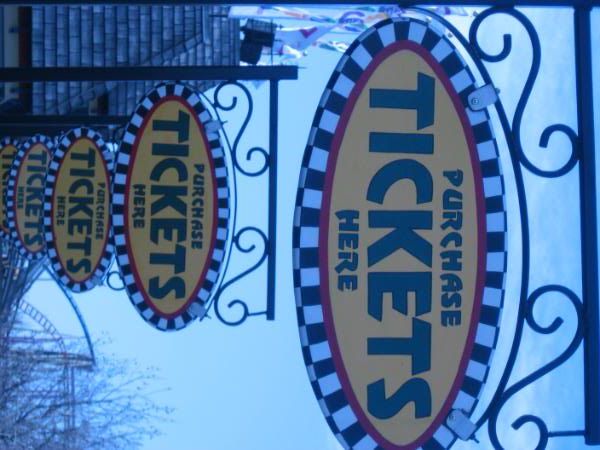 Purchase your tickets already!....
already...already...already...


In Part II we will enter the park and see if Lagoon really is what fun is.