Orcas may well be meat eaters, but they definitely have a docile and loving side. The feats they perform in shows as well as in the wild are truely incredible.
Here are some videos of the Believe show at Sea world San Diego.
[ame="http://www.youtube.com/watch?v=uY1VzNlwNEY&feature=related"]YouTube - Seaworld Making of Believe (Shamu Show)[/ame]
the launching of a new era in orca showmanship
[ame="http://www.youtube.com/watch?v=K6UvWDD2zV4"]YouTube - SeaWorld Shamu "Believe" Show[/ame]
the most ambitios killer whale show in the world
[ame="http://www.youtube.com/watch?v=0kmu5Hylu5w&feature=related"]YouTube - Best of Seaworld's Shamu show "Believe"[/ame]
more of the magic that shamu does best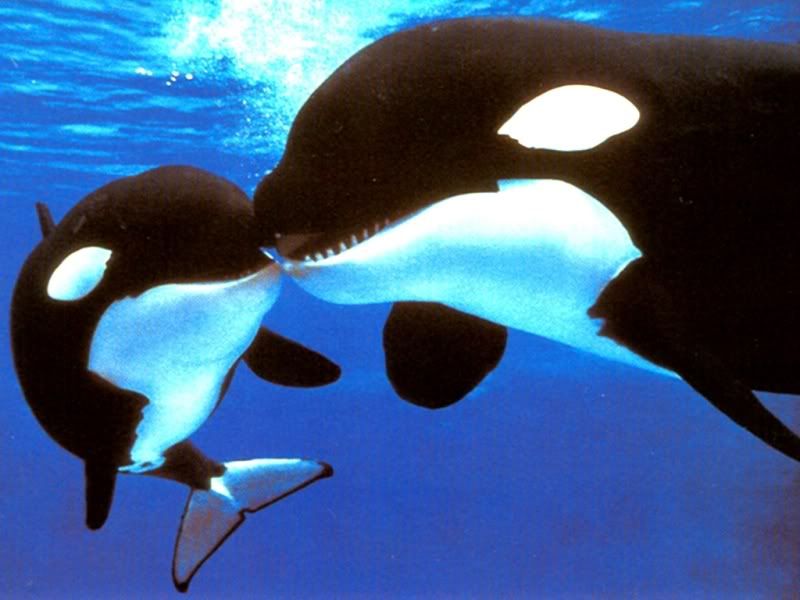 Baby orca are adorable indeed. The parents are quite proud of their little ones.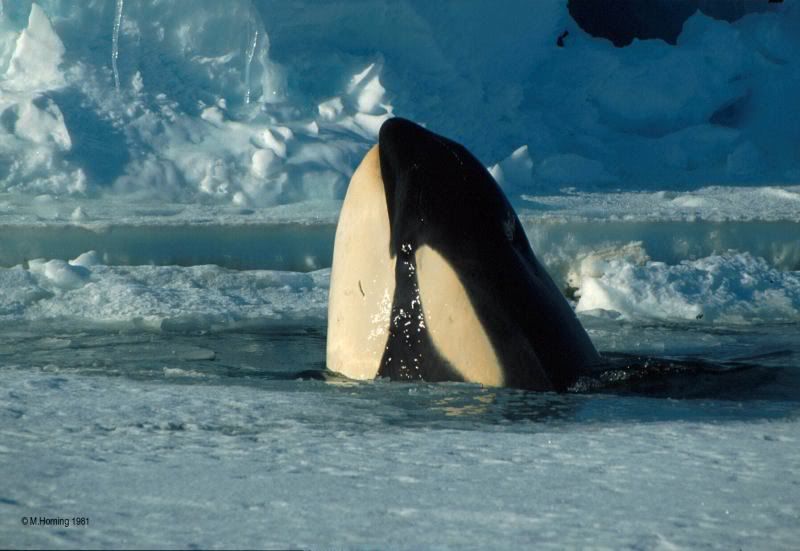 Here's a friendly killer whale looking to break the ice.
[ame="http://www.youtube.com/watch?v=yoxXt2ND1V0"]YouTube - Believe 2009 (part 1)[/ame]
amazing, beautiful and dramitic hi-tech beginning of Believe show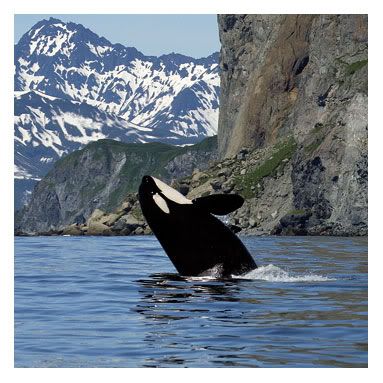 The orca seems to have it's eye on something high above. Looks like a real cliff hanger.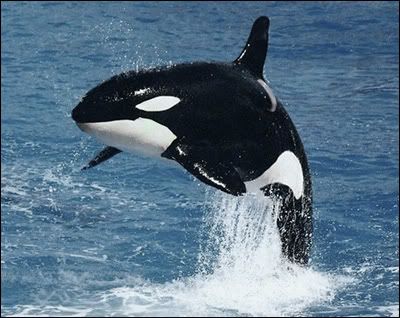 Fairwell for now, graceful giant. In the face of animal fanatics such as PETA that would pretty much ban animal performers from the public eye ..we shall take a leap of faith (along with you shamu) that the public shall gain an interest and respect for the wonderous creatures of our planet thru these shows ..and thru interactions and exhibits.
Loving,caring, educated everyday people will have more impact in protecting animals in the wild than any radical, self-interested organization ever will.