Below are a some photos and thoughts from my quick weekend visit to Sea World San Diego. I haven't been to this park in years, it always seemed so hot and uncomfortable with all that cement and lack of shade.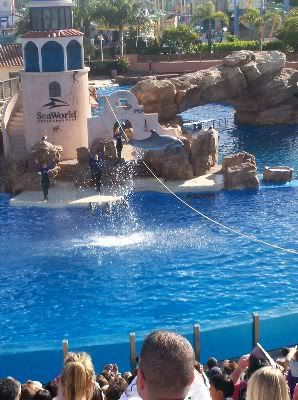 However, with the cool temperature on Sunday and light cloud cover, the weather couldn't have been more perfect for a long day in an exposed park. When you are comfortable, it is amazing how much there is to enjoy in the park. Although Sea World San Diego could use some fixing up in areas, over all this park is beautiful and a great value.
Currently, you can buy an adult one day pass for $53 and receive a "Fun Pass" good for the remainder of the year. That is a super deal. The regular passport prices are shown below.

If you've been to Sea World in the past, you know that the stars of the show are always Shamu and a Dolly the dolphin (as it should be). These shows really bring back warm memories from my childhood. Still fun after all these years. Sure, they keep changing the music and titles of the shows, but they are always the same.
But there are a few old things in this park that do not evoke a warm feeling and clearly need renovation. The Sky Tower and front gate area look worn out and dated, as does the Penguin Encounter (give those poor birds a break and clean their cage for goodness sake!).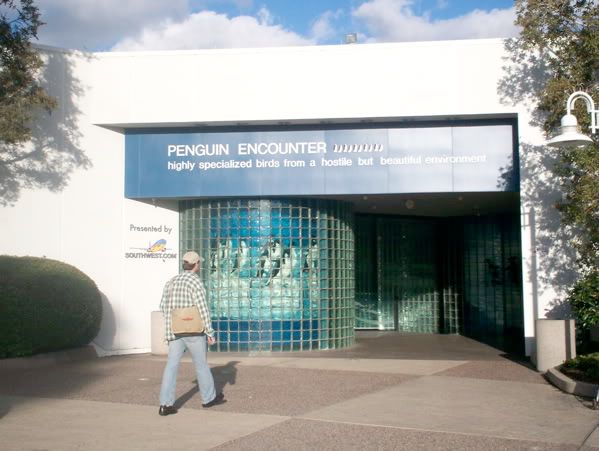 The worst part of the penguin exhibit was the smell. It smells so heavily of fish that you almost can't stand it.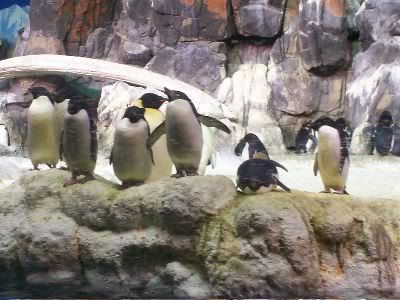 You can see from the photo above that the glass is dirty, the rocks discolored, and the over all look very dingy.
There are also many new things for those who haven't been in a while. This was my first chance to ride the new Atlantis attraction. It was a nice enough little ride. Close, but not a knock out hit. However, it fits the scale of the park and certainly isn't anything for the Sea World to be embarrassed about. Be prepared to get soaked.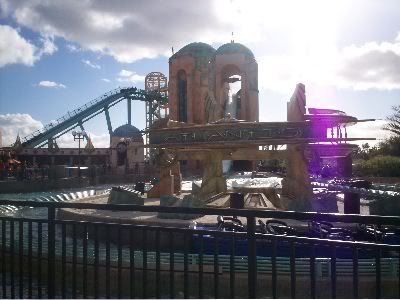 At the exit of Atlantis is a beautiful tank for some black and white dolphins. Really stunning!!!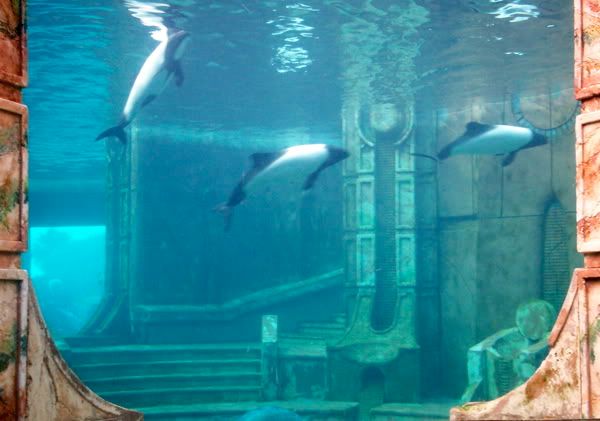 As you can see from the photos below, the park wasn't busy at all. A nice break from the huge Summer crowds. If you get a chance to visit Sea World on a non-holiday winter day, do it! We were able to see the whole park in about 6 hours.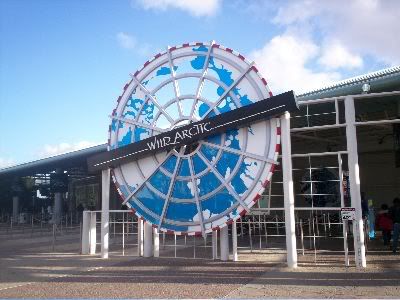 The Wild Arctic (just next to the Penguin exhibit) was one of our favorite areas. It is a combo ride and animal exhibit. The ride part of it is sort of lame (Star Tours lite), but the actual exhibit is out of this world. If it were a hot day, you could spend an hour here just staying out of the sun and enjoying the animals. Note the crisp look of the Wild Arctic rocks compared to the dingy look of the Penguin Encounter next door: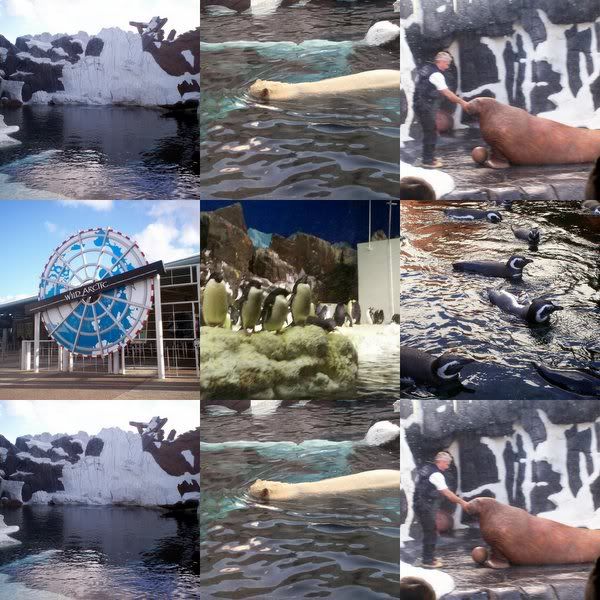 What can I say . . . "Free Beer"!!!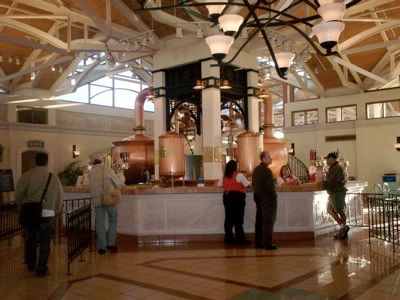 FishBulb makes a friend (that makes him look really tiny)
This fish must be related to Barbra Streisand: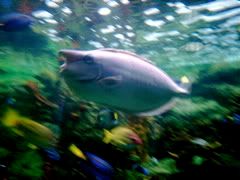 Tiny waist, big attitude. He was fabulous.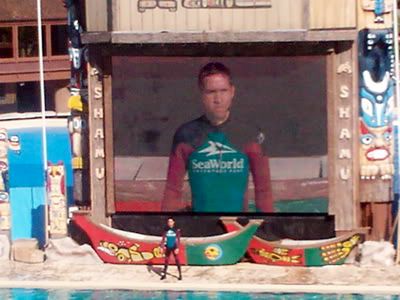 But this is why you visit Sea World: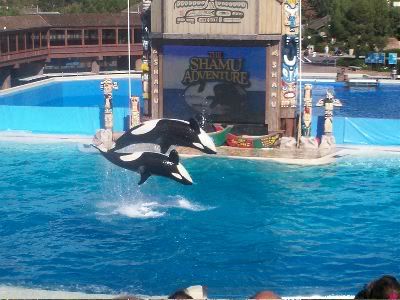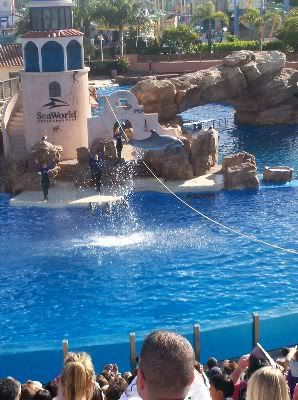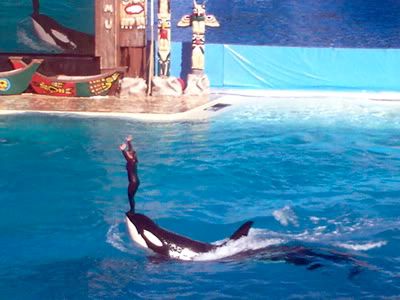 Well that's our little Sea World photo tour. Big beautiful blue Sea World.
Still great after all these years!
-Dusty