Here's few pictures from our most recent trip...
The Dolphin Show was pretty cool, it started off with an entertainer who sang one of John Denver's tunes. He wasn't bad either. He did a great job getting the crowd pumped up before the show.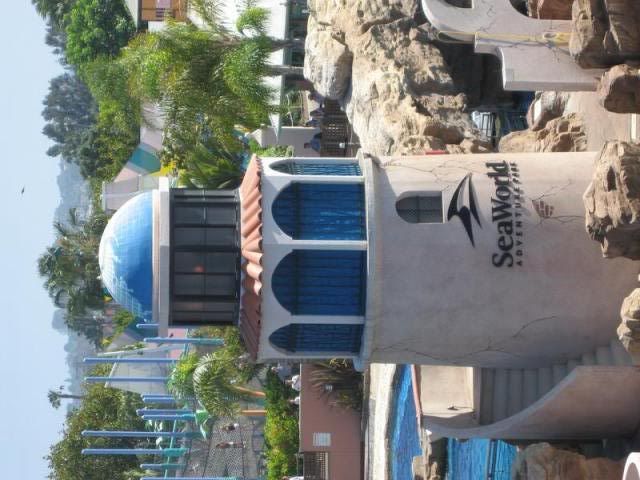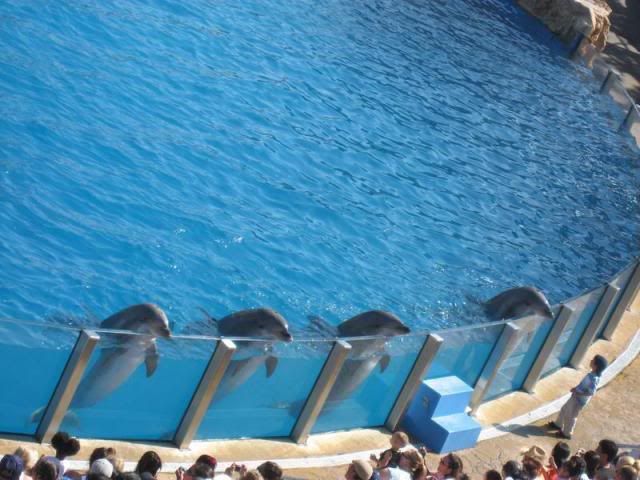 It turned out this tall guy was actually part of the show.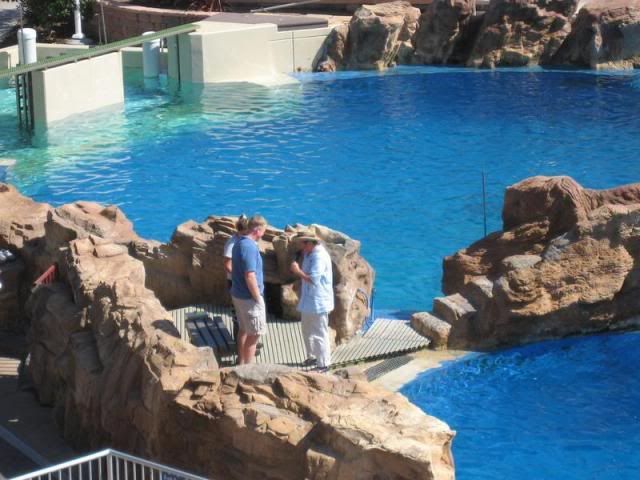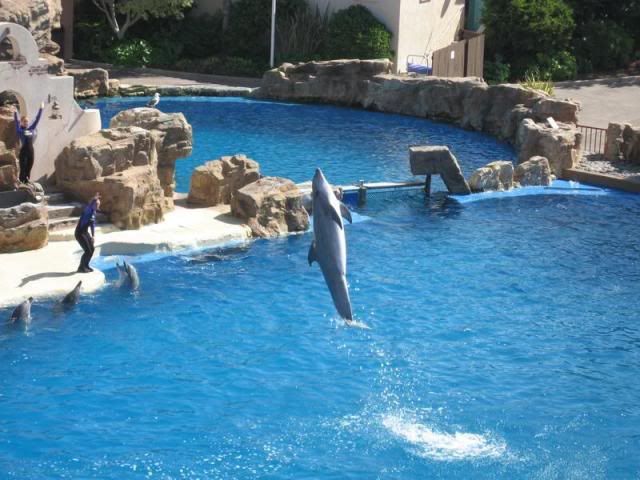 I would not want to be in the Splash zone, it was actually quite cool that day, especially later that evening.