Despite a forecast of rain showers, I took a brief trip out to Six Flags Magic Mountain last Saturday, 2/7/09 with the primary objectives of picking up my AP coupon booklet, taking some Terminator construction pics and doing my part to keep SFMM afloat.
This shot of the parking lot from the Sky Tower at around 12:30 pm will give you an idea of how uncrowded the park was
I went on X2 first and had a 2 train wait. Next after that was my Tatsu mini marathon of 5 consecutive rides within the span of an hour. The ride ops were on top of their game that day and dispatched relatively quickly. I rode the back twice, front once, 2nd row and 4th row. I had never been in the front on that ride before and now that I have, I think I prefer sitting further back. The unobstructed view is great, of course, but at least for me that's completely offset by the lag when you come off the lift hill while the rest of the train has not yet.
It actually started drizzling during my fifth ride and because I didn't like getting stung by the rain and felt that the G's from the pretzel loop were getting to be too much, I stopped my little Tatsu marathon.
After a trip up on the Sky Tower and then a short hike to the back of the park to take Terminator photos, I went back to X2 for my last ride of the day. It drizzled on me again but it didn't really sting all that much and actually made it my best ride on X2 to date. The fire effects were still operating despite the slight showers.
All in all, I had tons of fun and seeing as how this was my 3rd trip with the AP (or Play Pass as they call it) this year, I'll definitely be back again.
Some assorted shots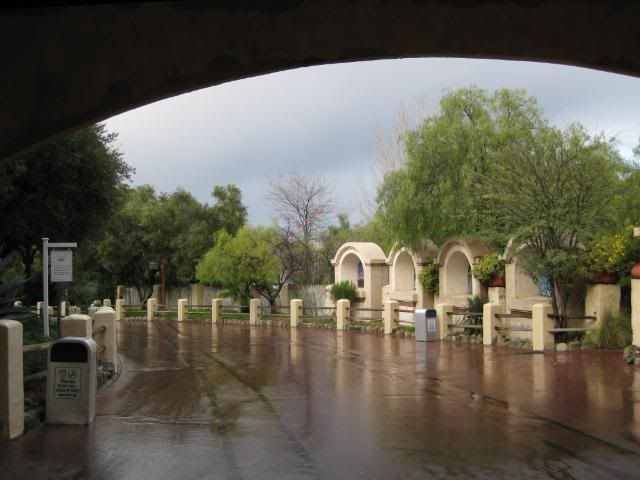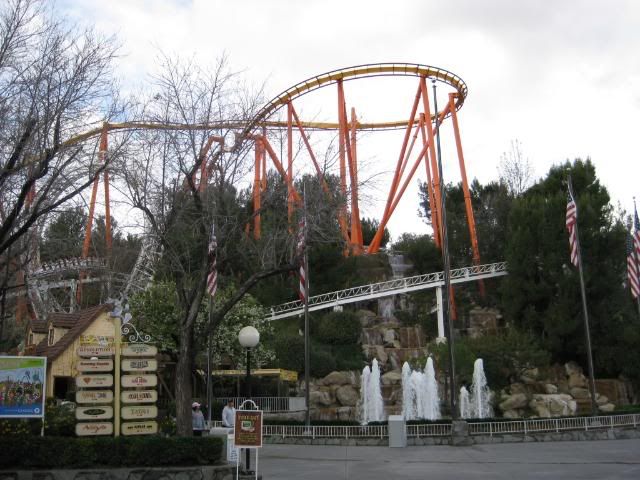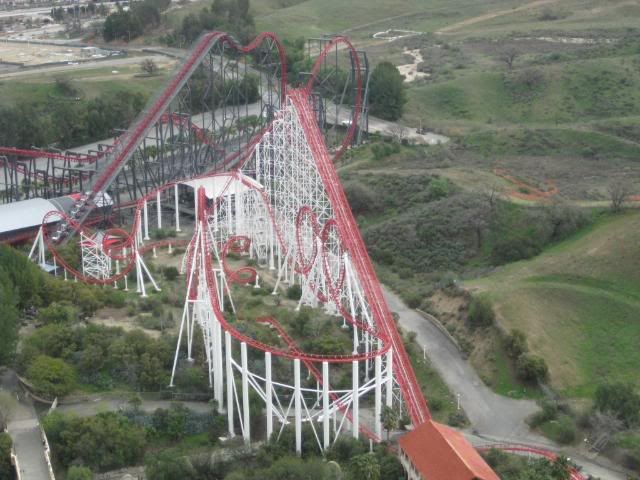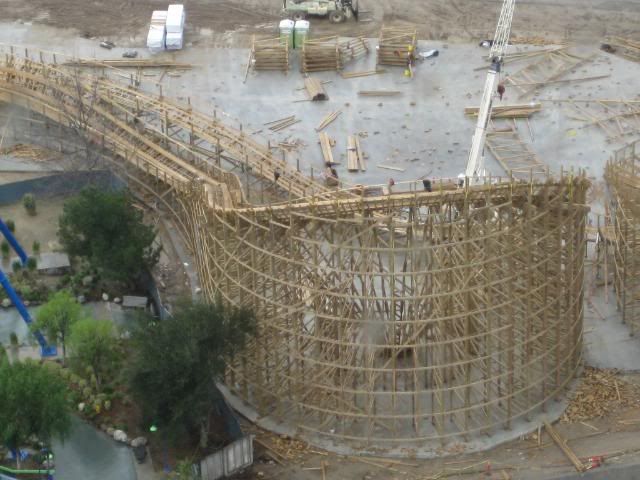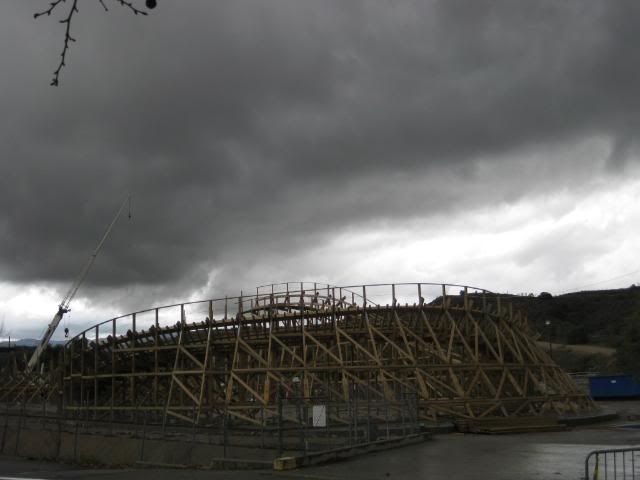 So they were testing out the storm cloud effects for the Terminator Salvation coaster. Who said Six Flags doesn't do theming?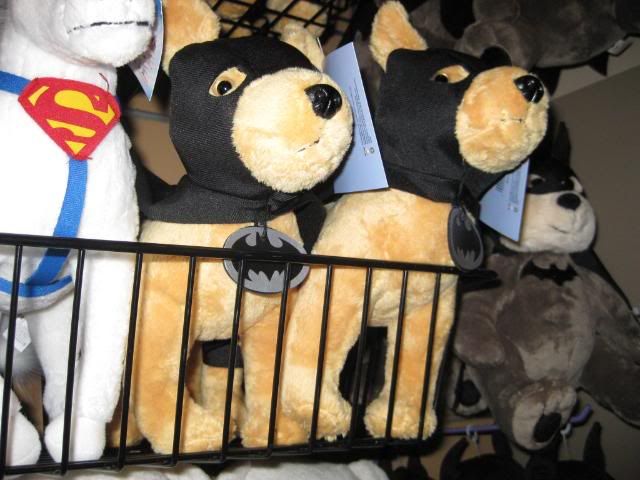 I bought one of these and had lunch there so therein lies my effort to put money into the Six Flags pockets.