I made a trip out to Six Flags Magic Mountain last Thursday to ride the new Terminator coaster.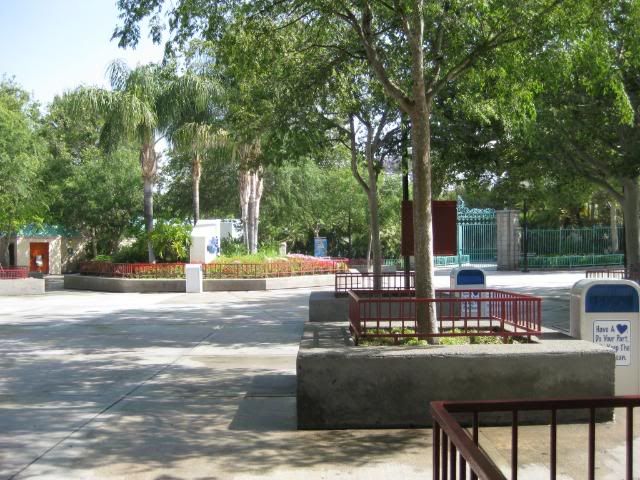 I was the first one through the security check and into the courtyard at around 9:30 am.
10:30 rolls around and I'm off and rapidly walking towards the latest addition to SFMM's coaster collection. I took a shortcut behind Revolution and yet a few people still beat me to the Terminator queue.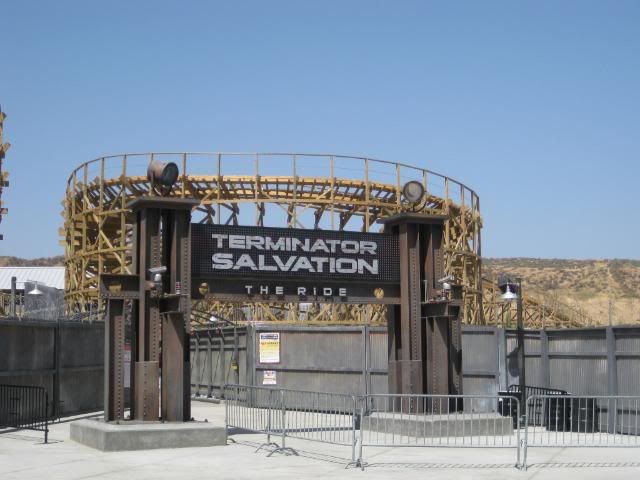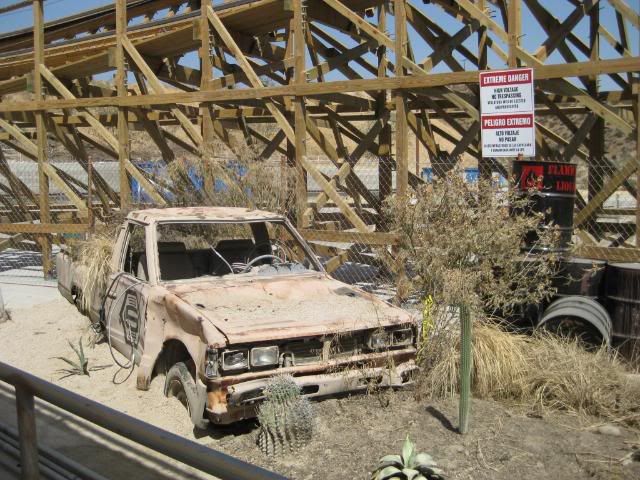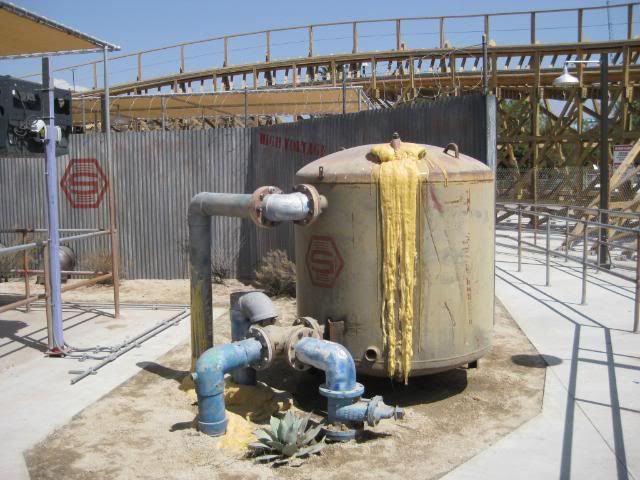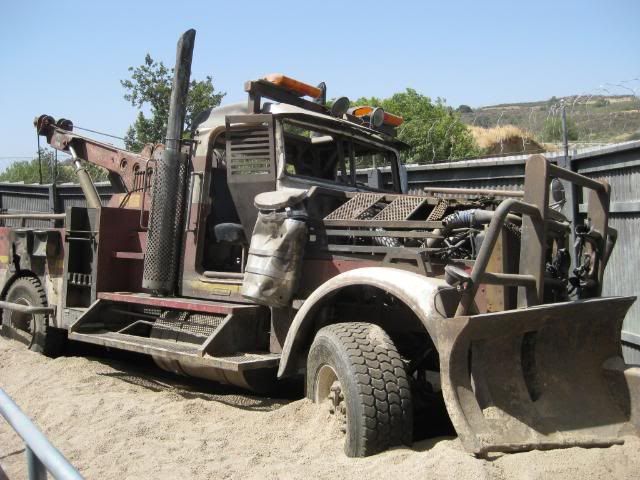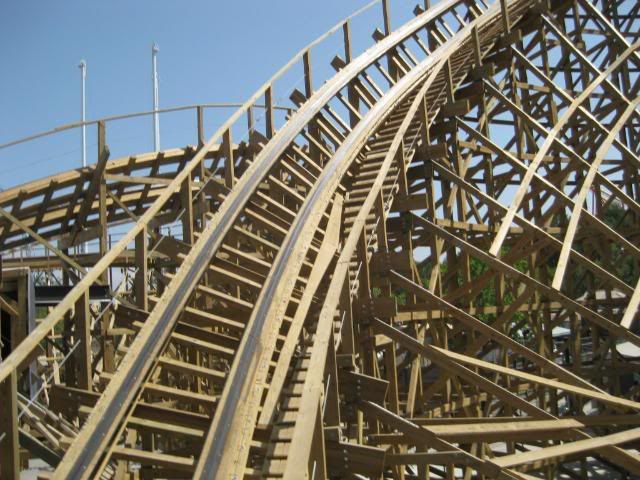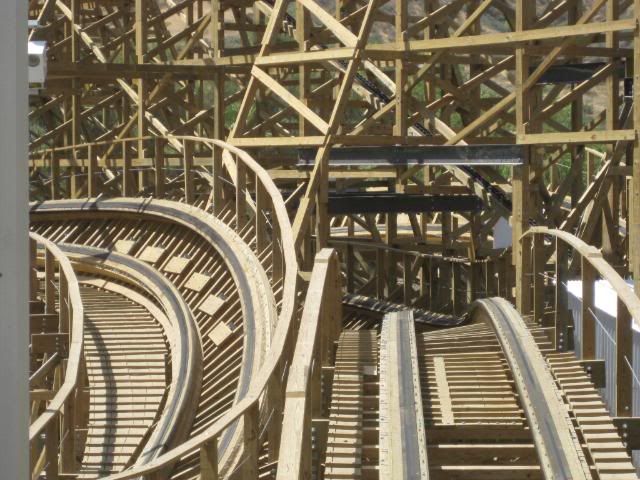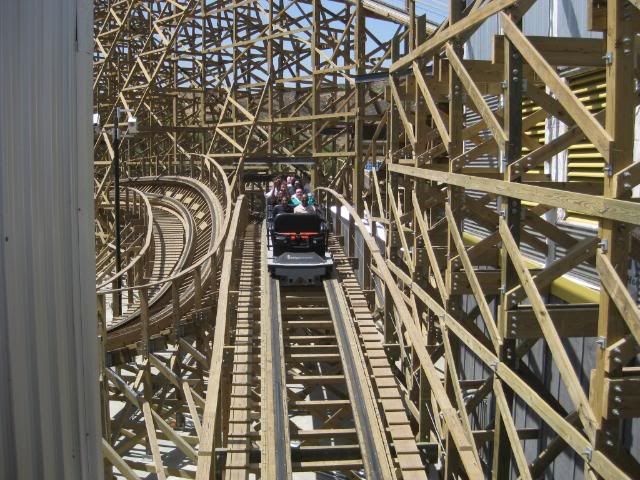 I got on the second train of the day, saw that the front row was open so that's where I went. As it was still early in the day, I got to go on it two more times after that. I loved it tremendously especially from the back row! The coasters really speed through all the curves and tunnels and it makes for a very fun and very re-rideable ride. At least with me, not all rides at SFMM are all that re-rideable. For instance, I can only take 2 rides on Viper per day due to roughness and I can only do 1-2 rides on Riddler's Revenge
Look! Fortress of Solitude indeed!
I managed to go on 15 rides that day which isn't really that great but I left
before closing because I got drenched from head to toe on Roaring Rapids and my shoes were too wet and squishy. It was also pretty busy for a Thursday thanks to some school groups that were in attendance. X2 was a 25 min. wait which isn't bad at all while Tatsu was 25-30 min. I exited Batman's queue after seeing how long its line was (at least 30 min.)
All in all, not my best trip to SFMM this year but at least I got 3 Terminator rides under my belt and my Play Pass pretty much guarantees this: