The Simpsons sums up my impression of Fright Fest pretty well: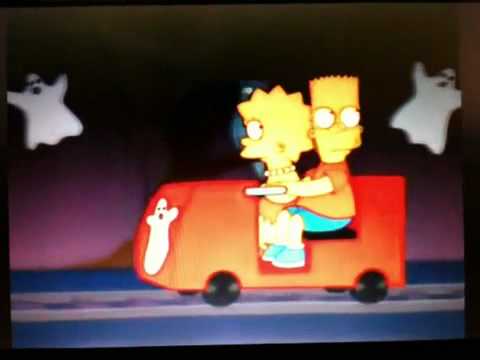 We waited 3 hours for 1 maze, and the experience in the maze was about 5 minutes long. After coming out and barely getting over the "that's it?!" sentiment, security guards came up to our group and accused a kid in our group of hitting an actor, so they took him into the backstage area to question, and no one else was even allowed to accompany him. Maybe they were mad that no one in our group was scared by them just jumping around?
So that ended up being our only maze there, not only because we felt so disgusted by the experience, but we exited the maze by the time the park closed anyway, even though we got in line at 9pm.
Backward Colosus was fun as usual, but running only one track on a Saturday is unforgivable. And as we all know, MM doesn't have employees seating the rides, so often trains would depart with seats empty, adding to the wait time and frustration.
We anticipated the lines so we wanted to give Flash Pass a try. That wasn't so easy, either. The system is not only so expensive, but it's so complicated that you're required to watch a 3 minute orientation video of how it's supposed to work. Oh, and if you want X2 on your Flash Pass it's extra. Forget it.
I just can't imagine spending full price for the park and the mazes here. Not for this kind of experience. It's a park run by high schoolers so I guess that's what you get.
So please, if you're looking for a Halloween theme park to go to, just go to someone who knows what they're doing, like Knott's. Six Flags doesn't even try to hide that they copy and paste Knott's mazes to their park (just compare the mazes theme and titles between the 2 parks--nearly identical!). Except that something was definitely lost in the copying.
But at least we were scared by the high school security guards.
Magic Mountain: the most disappointing place on earth.