On Sunday, December 21, 2008; I was able to go to Universal Studios Hollywood to see the hype about Grinchmas!
Here is the entrance!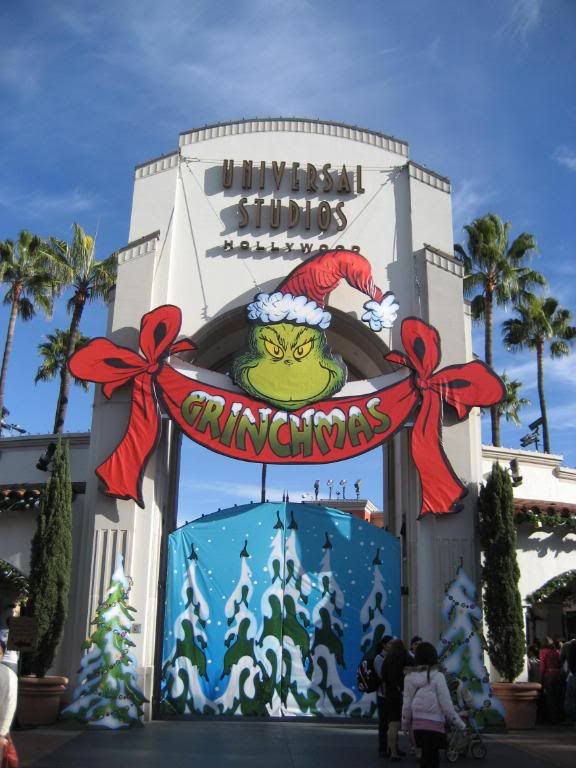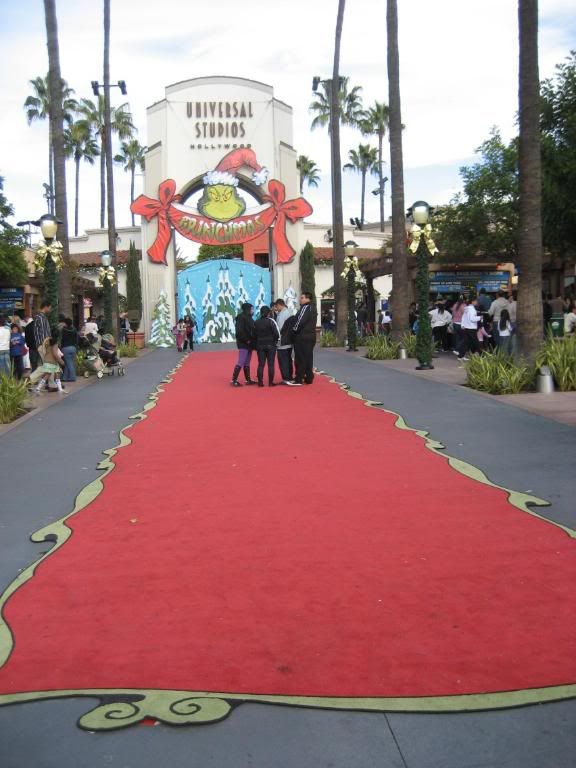 A close up on the carpet.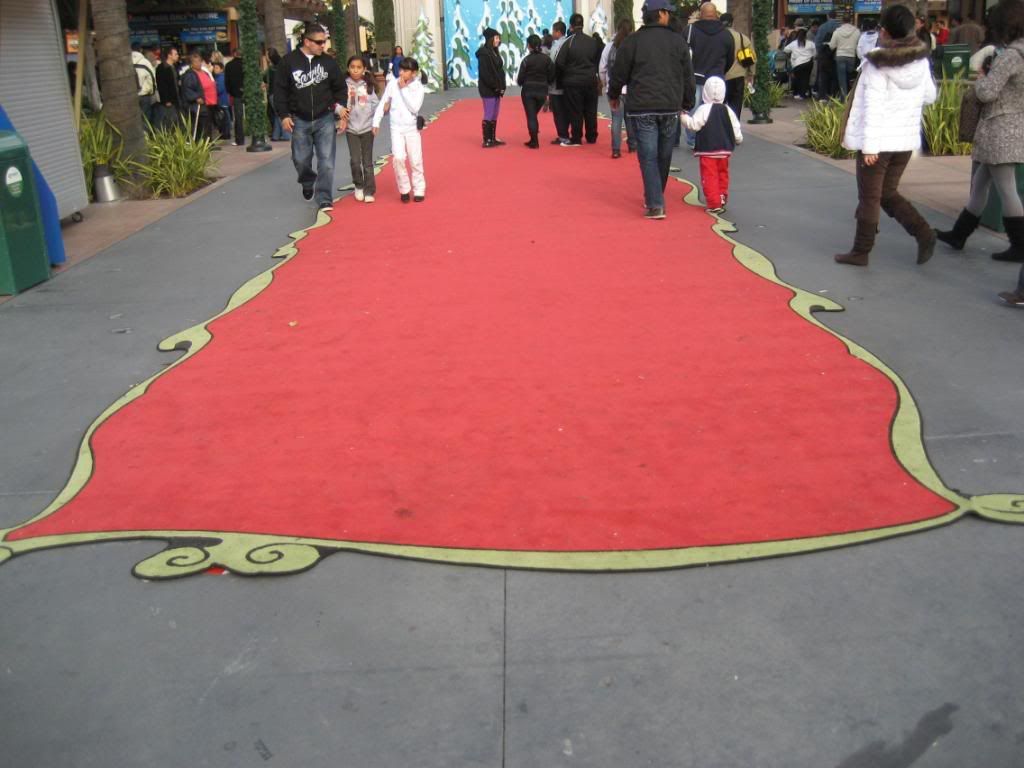 First some random Christmas decorations in the park.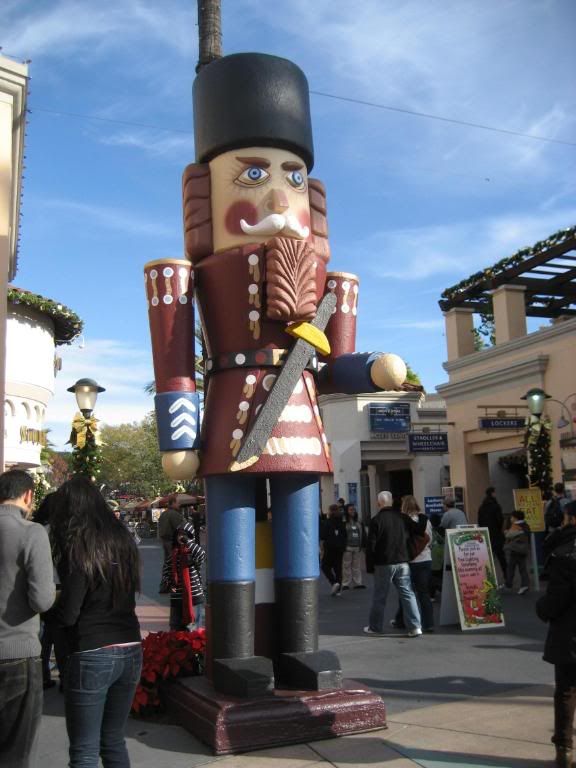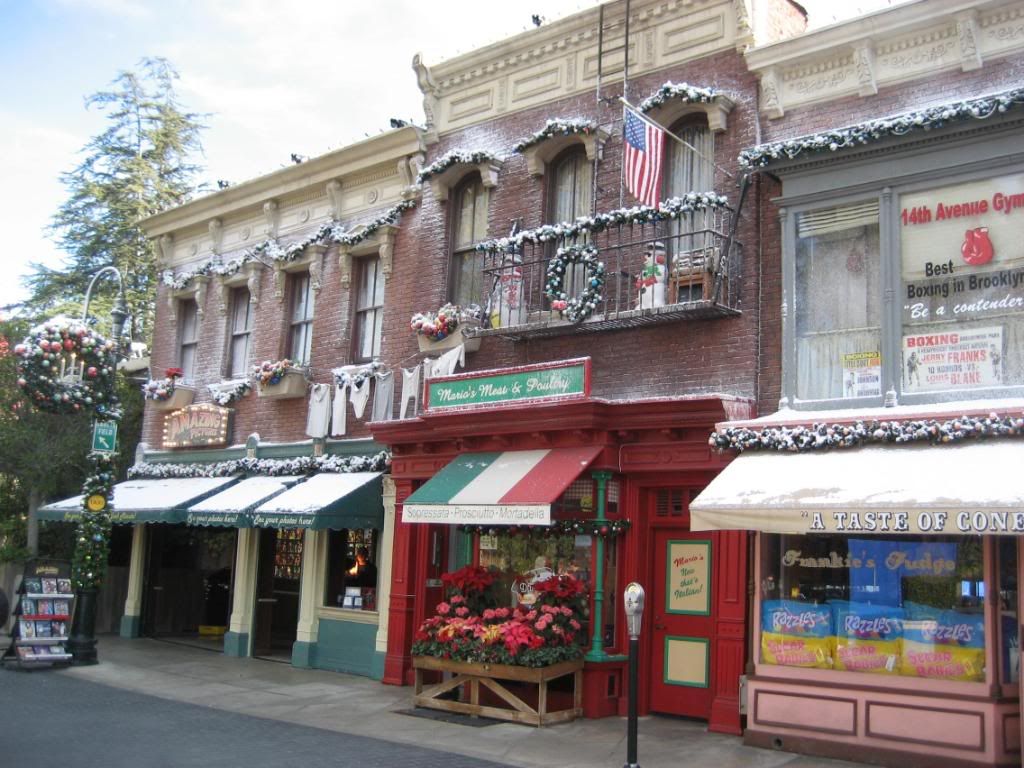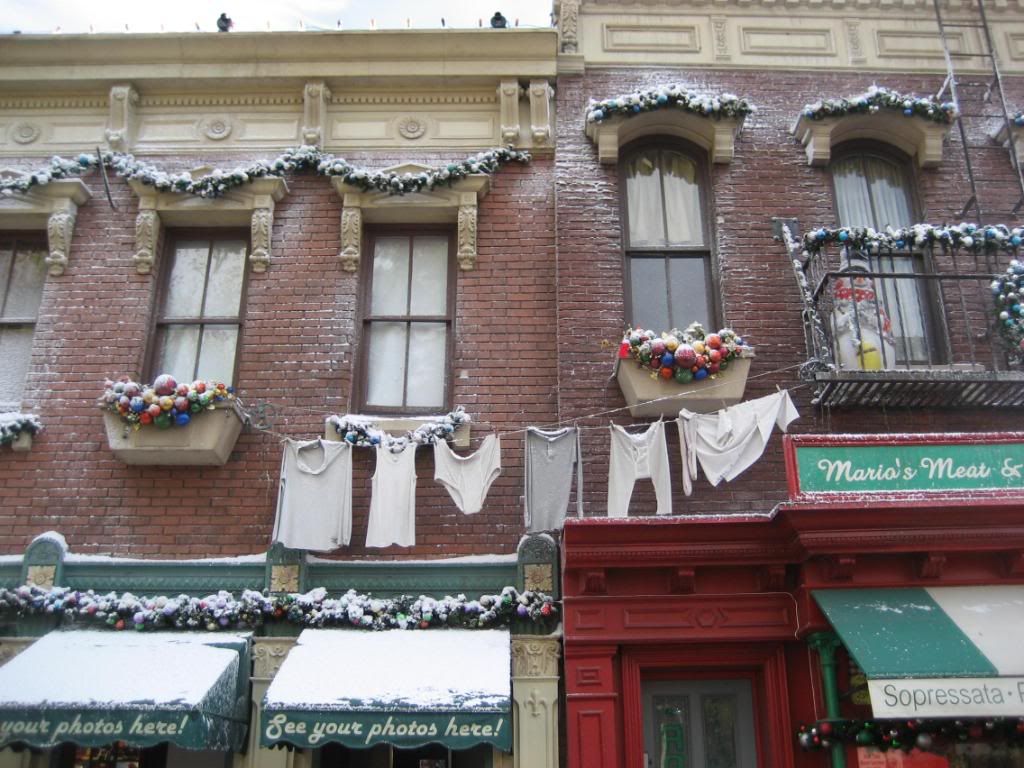 Also some characters in the Holiday spirit!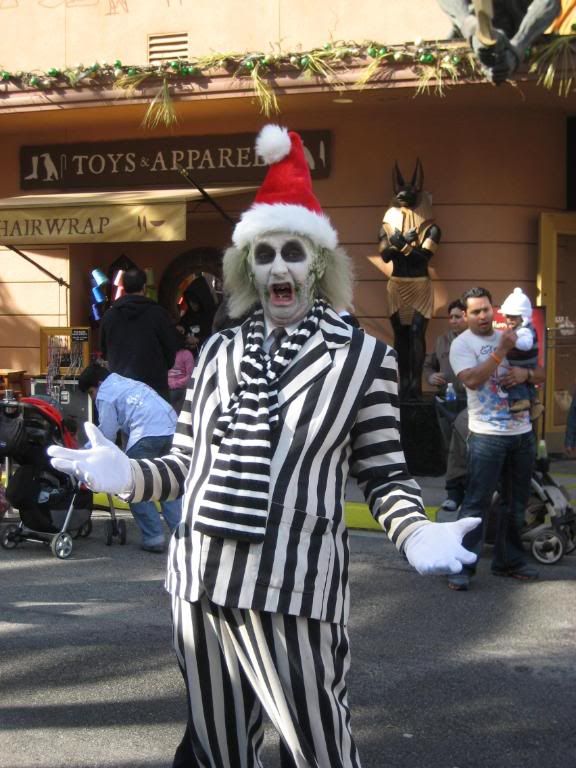 These pictures are from where Shrek 4D is next too!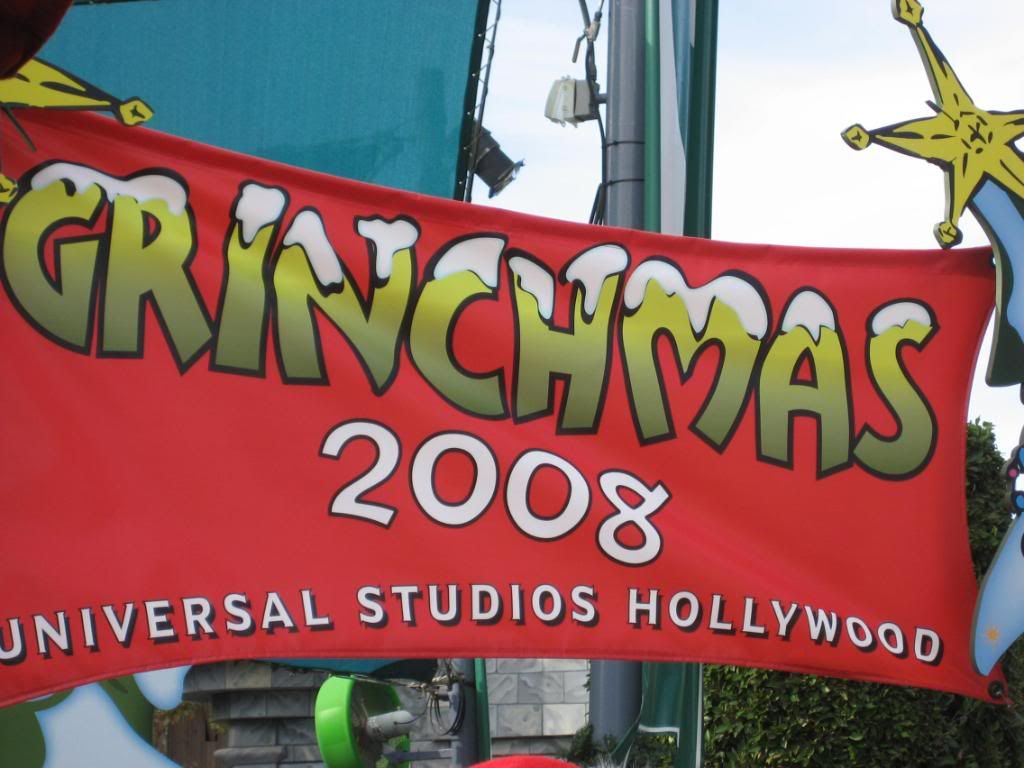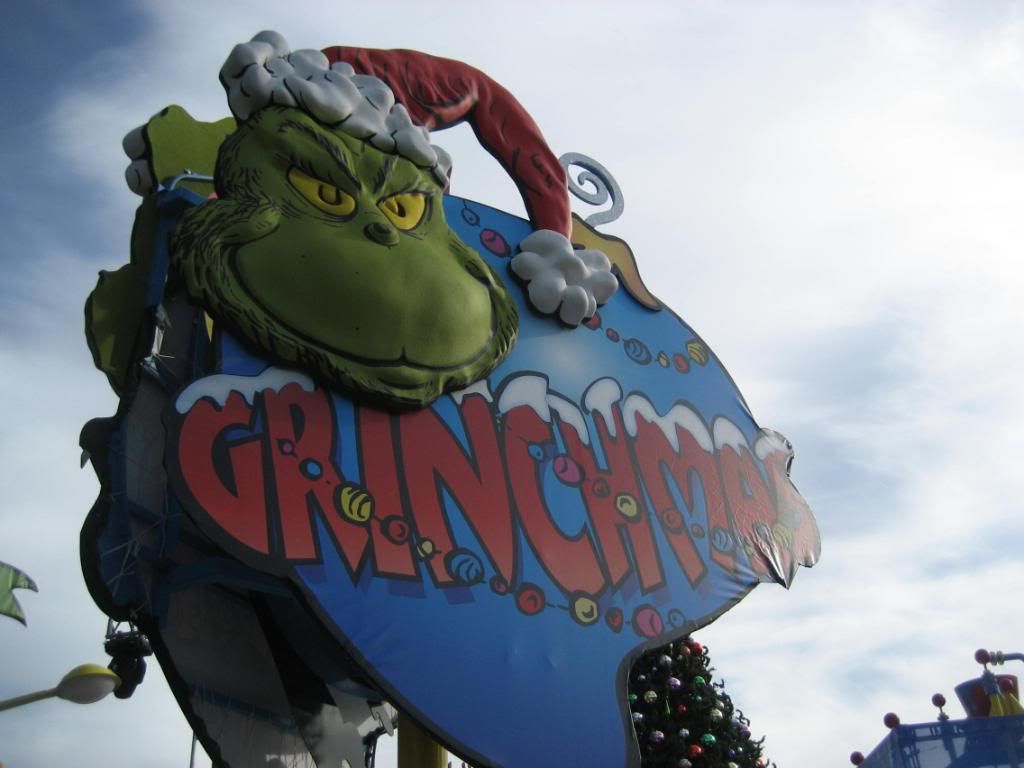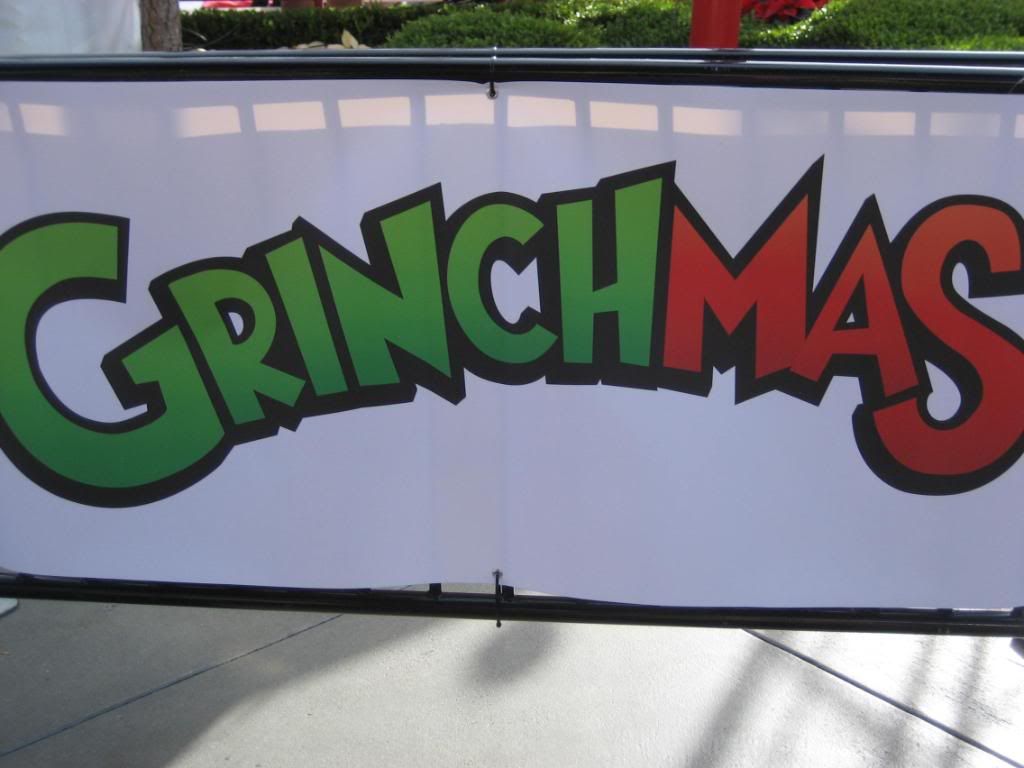 In this area there is a Christmas tree and snow that people can walk on and throw at people.
I wonder how they made snow?
Here are some pictures from that area!
You can take pictures with the Grinch here also!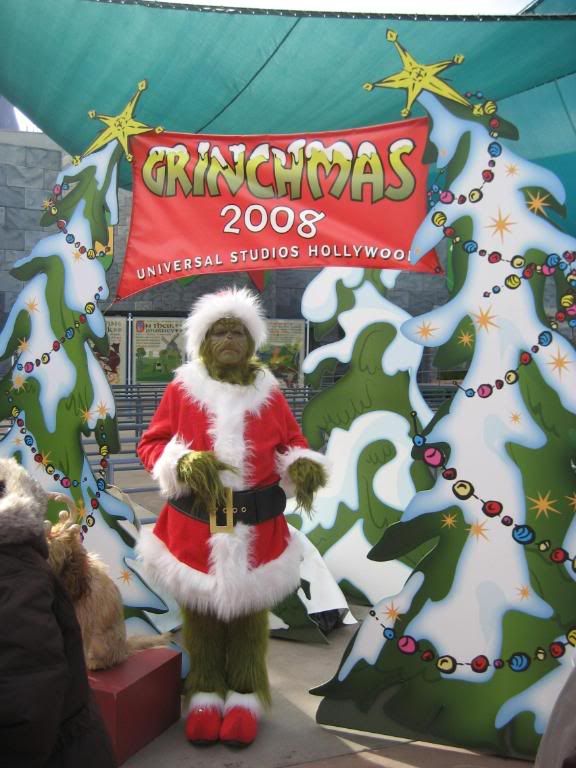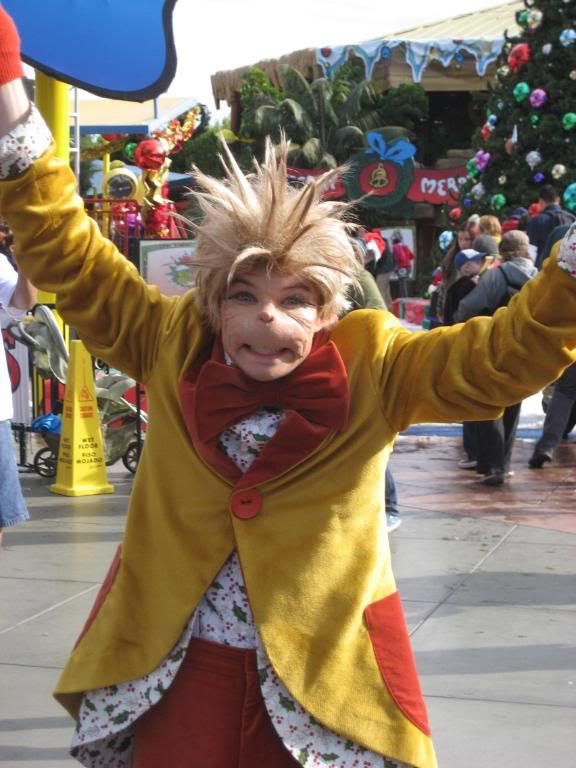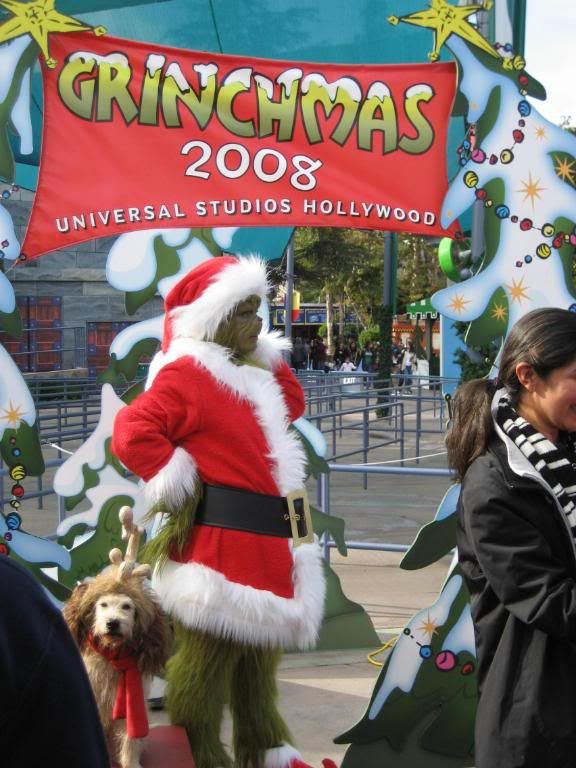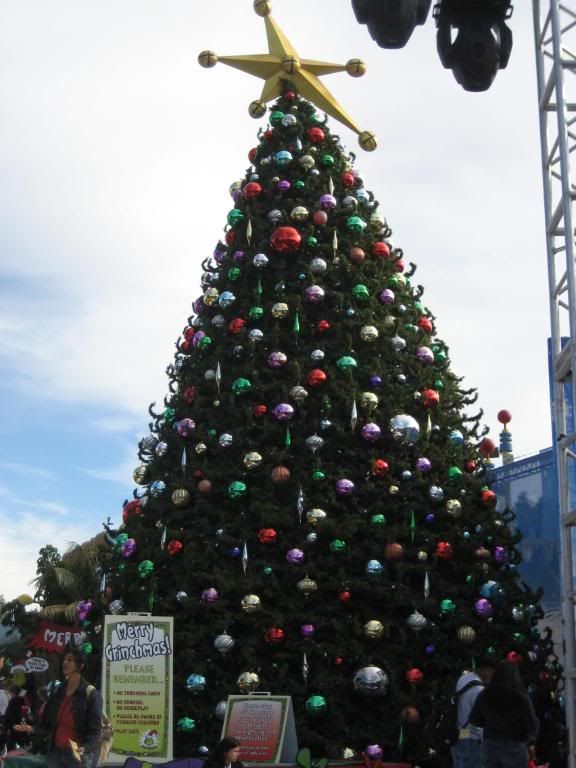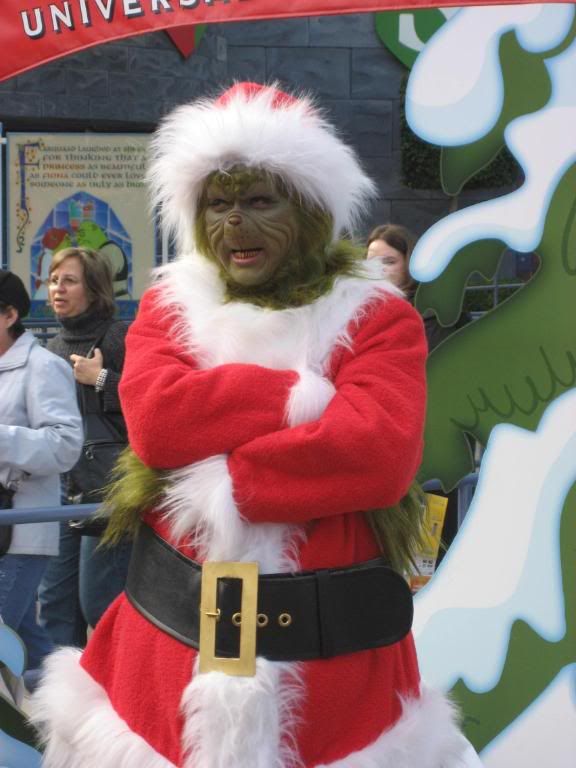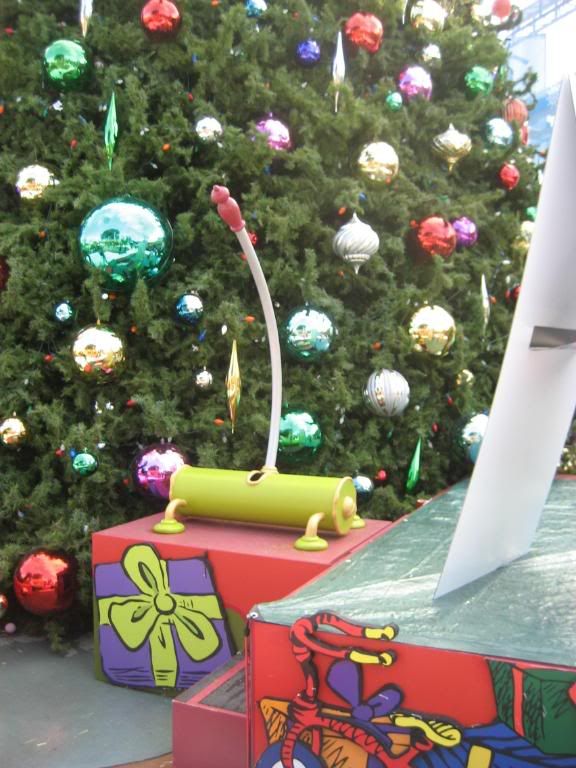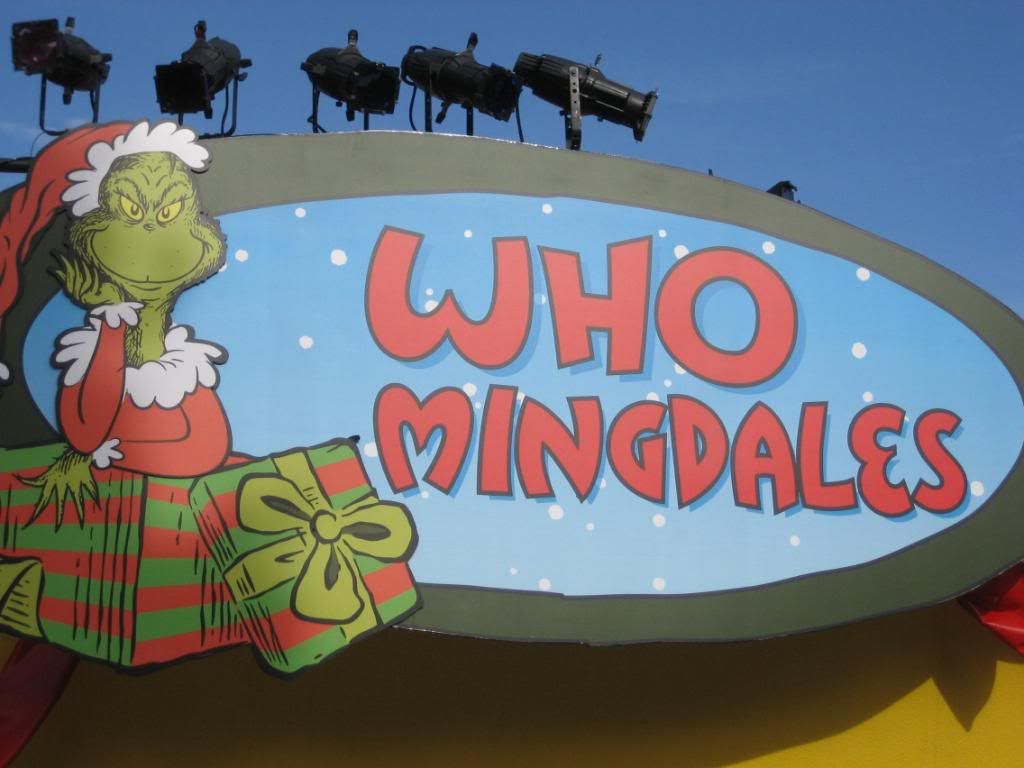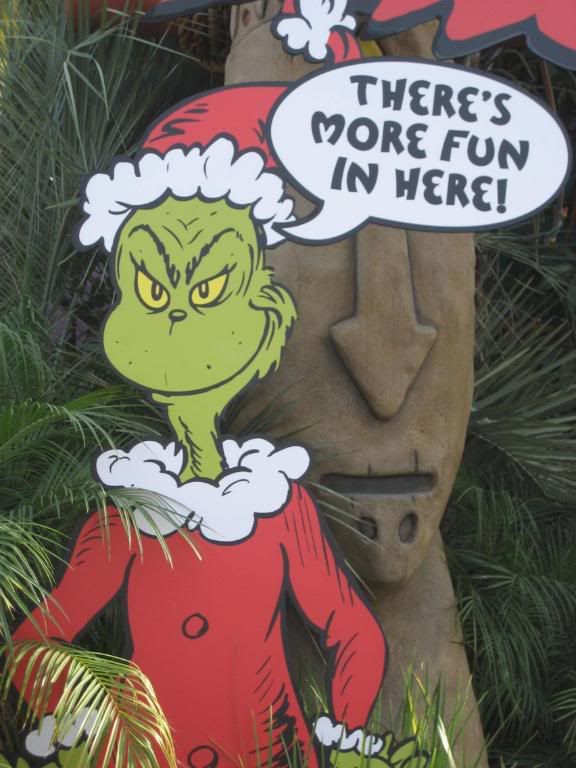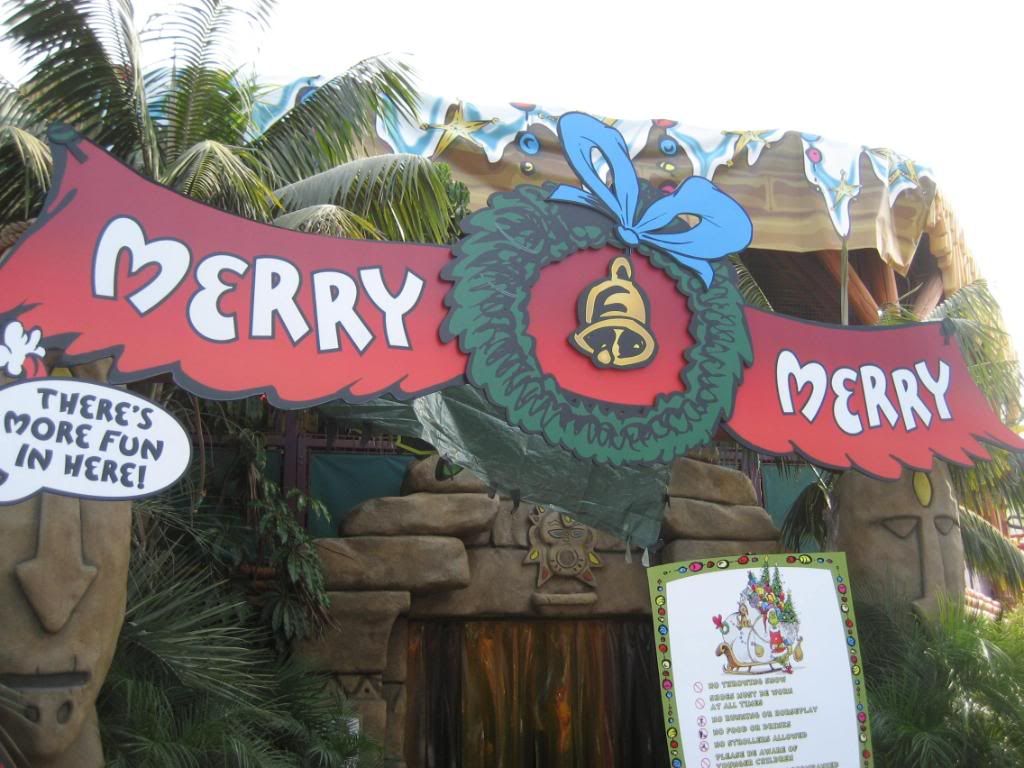 Next up the tram ride!