Universal boards 'Transformers' ride - Entertainment News, Film News, Media - Variety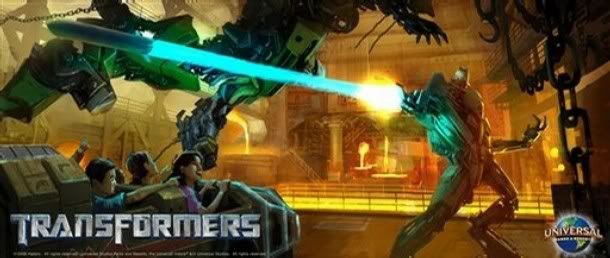 http://www.youtube.com/watch?v=http:...?v=klMAsj3vjgc
The ride system discription of Universal's coming new Transformers attraction sounds like a Orlando's Spiderman, only with a different theme and state-of-the-art next generation tech. As has been previously discussed on this board, the coming ride will feature special effects in conjunction with 3-D HD film interactivity, robotics, and rider vehicles that travel on tracks. Of further interest, the above concept artwork evokes a similar environment.
The heroic fight of the Autobons against the Decepticons will certainly offer a superhero team dynamic that is different than Spidey. Utilizing the former Backdraft building could lead to guests feeling the heat of war. literally.
All of this being said, I would like to know your opinion as to whether you believe this ride appears to be be a better concept than IOA's Spiderman, equally good, or inferior - or perhaps you may choose to reserve your opinion untill you find out more about the ride. A poll will soon be up.