This is a continuation of my Trip report that started
here in WDW
.
Day 3 - Thurs Oct 1st
Got up at 7.30 and left Pop Century at 8.40 in our rental car to head out to Universal Studios. The original plan was to avoid going on the I4 due to concerns about rush hour traffic, but after 30mins of me getting us lost we gave up and joined the I4 and arrived at Universal for 9.30.
Parked in Jaws and once through the gate we made a beeline for Hollywood Rip Ride Rockit.
Wait time was only 10mins and I rode it listening to "Pump Up the Volume" (Kathryn chose "Sabotage")
It's an enjoyable ride with great, unique features - the lift hill, the restraints and the soundtrack - but I wasn't blown away by it in the same way I was when I rode Hulk, for example.
Whilst we were in line for HRR I realised I'd left my normal glasses in the car. (I was wearing my prescription shades)
Rather than waste valuable crowds-low-because-it's-still-early time going back to fetch them we decided to hit the only other major outside attraction at USF - the mighty Jaws. Regular glasses could wait until we wanted on to attractions that weren't sunglasses friendly (i.e indoors)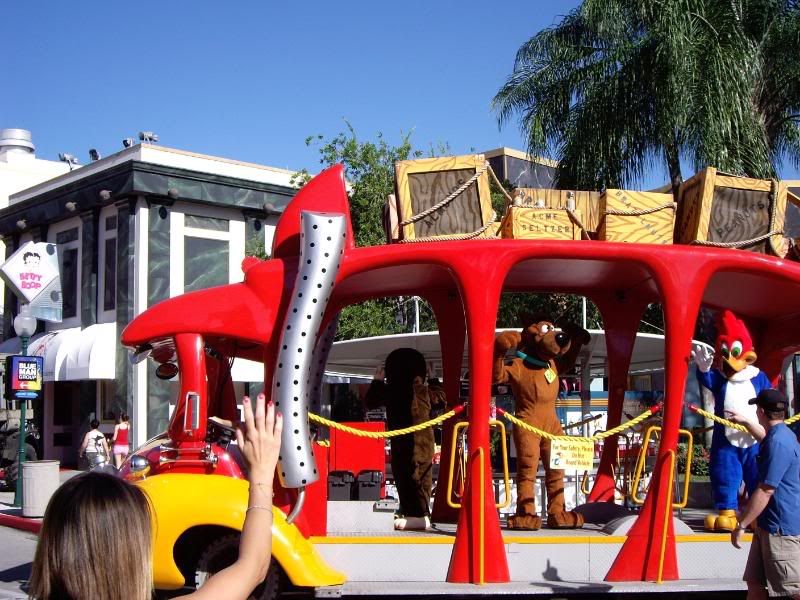 George, Scooby and Woody arrive for work.
As we walked to Amity it dawned on us that none of the snack carts or counter service restaurants were open yet.
I was pretty thirsty but there was no soda to be had anywhere. But I'd have been OK if I wanted my hair braiding or my face painting. :croll: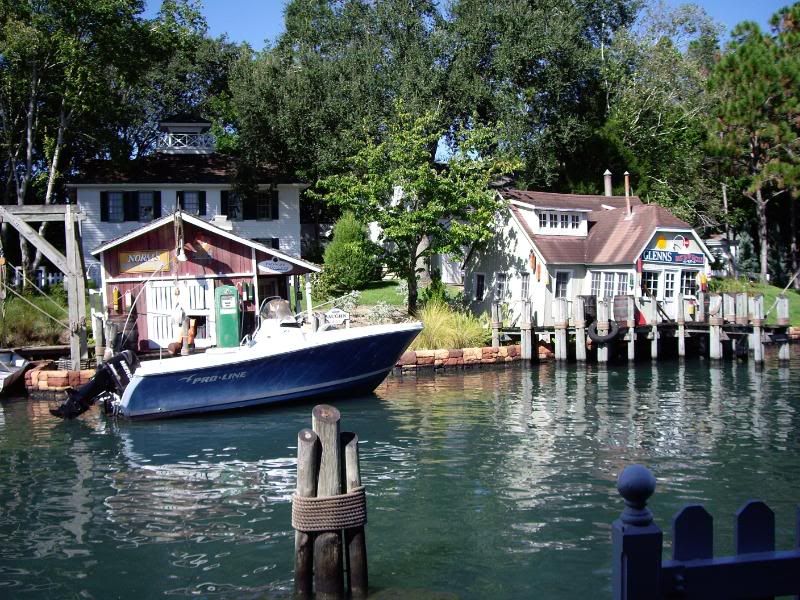 Can you spot why this boat might be in for repairs?
Jaws was a walk-on and we had a great skipper named Steve.
We were sat at the very front of the boat on the left - primo shark spotting seats!
All the effects seemed to be working, including the fire on the water that was turned off during out '07 visit.
I got the wettest I've ever gotten on this attraction.
Decided to dry off with a trek back to the car to retrieve those darn spectacles. As we passed the (still closed) Schwab's Pharmacy we saw this lot on on the corner in the shade. There was only one other family waiting in front of us for a pic.
Homer indicates that the Jaws water doesn't really work as an aftershave.
Returned to the parking lot and was slightly unnerved to see the crowds had started arriving.
Cursing my forgetfulness, we made our way back along the endless parade of moving walkways and finally back to USF's entrance.
Idiot!
Once through the gate (again) we hit Beverly Hills Boulangerie for coffee and pastries.
The service wasn't the best - I got the feeling they had only just opened and weren't quite ready for guests - the pastries were very good.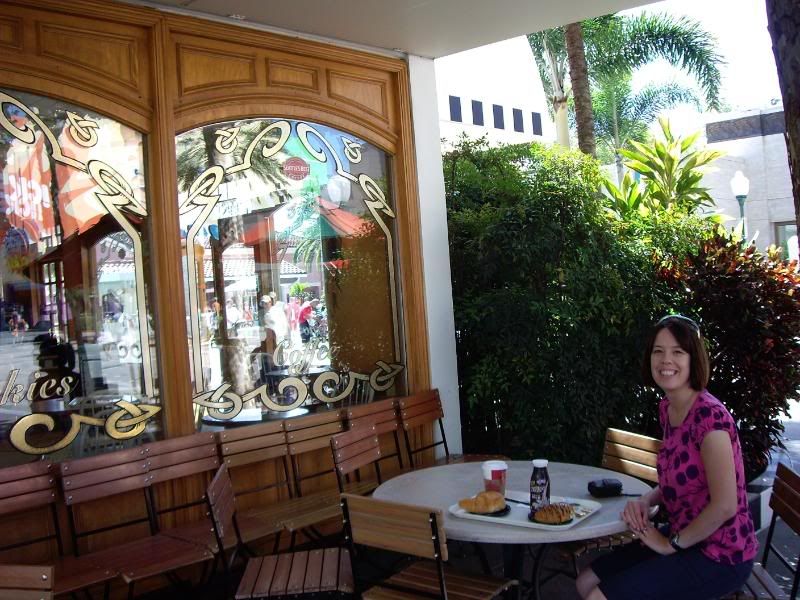 Chocolate milk and a chocolate croissant for me and the rather more grown-up hot tea and butter croissant for the lady.
Next up was Kathryn's favorite, The Mummy. It' was quieter than I've ever seen it - we literally walked on to our car with no waiting at all.
Then it was over to the new-to-us Simpsons ride.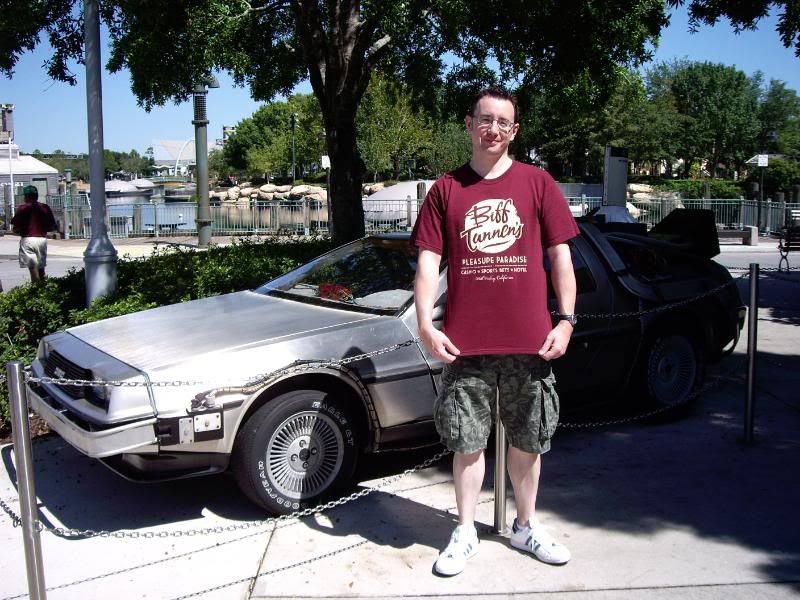 Couldn't pass the Delorean without a pic of my new shirt.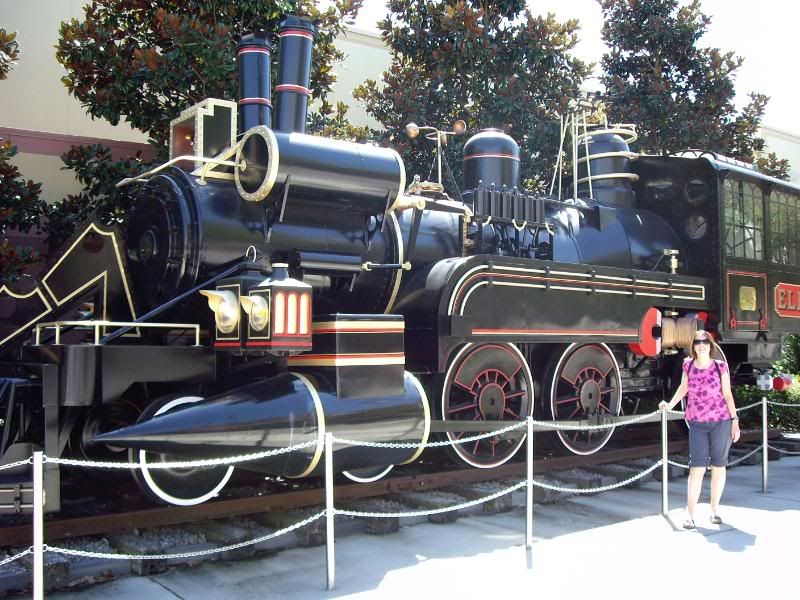 Somehow I've managed to never see the BTTF III train here before.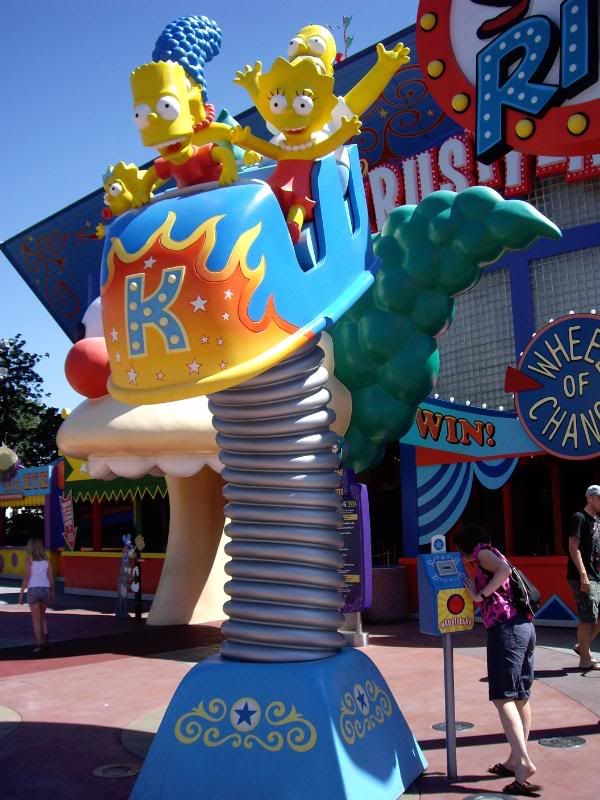 Turns out it's not a button.
It's worth taking time to read about the other "games" available at Krustyland.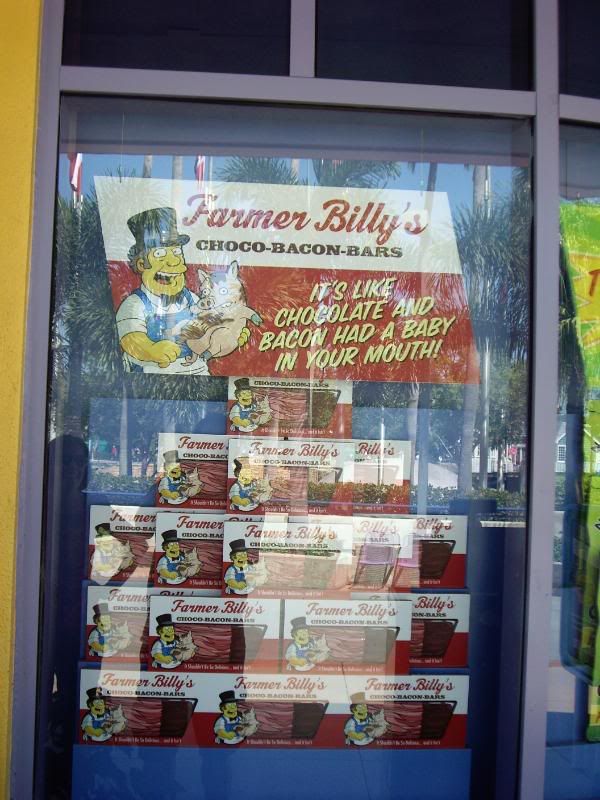 If only choco-bacon-bars were real. That's breakfast sorted EVERYDAY!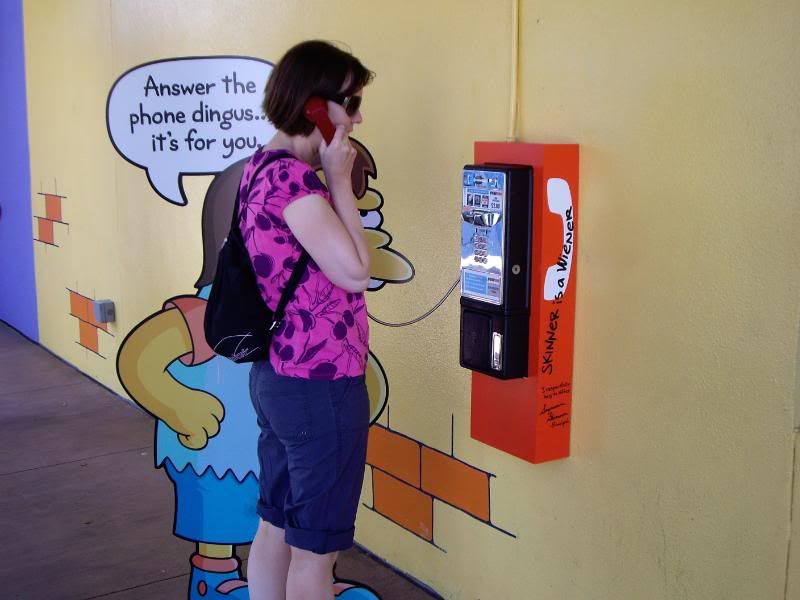 Better do what Nelson says - it's Apu on the line.
Up next - Animal actors shine, ET still ceeps me out, online hints come in handy for MIB and T2 rocks my socks.