Examining the upcoming Transformers ride at Universal Singapore. Will it use the Islands Of Adventure's Spiderman ride technology? Could be!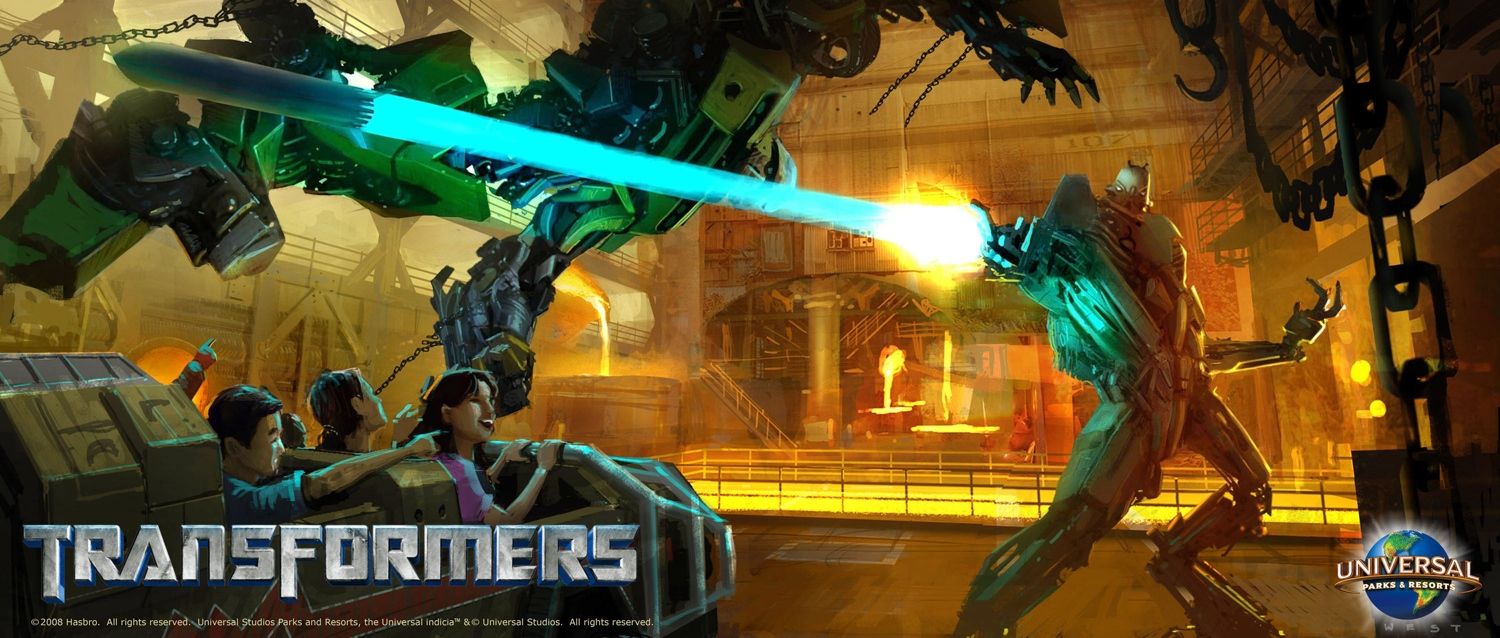 I think it's fair to say that most theme park fans consider the Spider-Man Ride at Islands of Adventure one of the best rides in the world. For many, it's even THE best ride in the world. Now, how good of news would it be if a totally NEW ride using the same technology was coming soon? That would be a great news, wouldn't it? Well, if all that I've been told is true, this new ride should open at Universal Singapore in 2011 and will be the long-awaited Transformers ride.
Universal Singapore is opening early next year, probably in February or March, but as is often the case when Disney or Universal opens a new theme park, they keep one big E-Ticket to open one or two years after the main opening, just to re-boost the new park. In the case of Universal Singapore it will be the totally new Transformers ride in Sci-Fi City land. And one year later, in 2012, the Transformers ride will open in Universal Hollywood in the former Backdraft building.
All the news I have about it from my good sources seems to confirm that the Transformers ride will use the same technology as the Spider-Man ride at IOA i.e a vehicle mounted on a simulation platform moving in real decor with huge rear projection and all in 3D. The first Spider-Man ride was designed for Universal by Landmark Entertainment, but apparently it seems that this time the creative guys at Universal are designing the Transformers ride by themselves. They will create brand new software for the ride or they will "adapt" the Spider-Man program to the Transformers ride. Also, the new ride will benefit from enhancement in high definition 3D technology.
It's always better to wait for confirmation, but the fact is that using the Spider-Man technology on a Transformers ride is probably the best choice for Universal. Transformers' robots would be difficult to create as Audio-Animatronics, especially when they transform themselves, and a 3D projection would be definitely the easiest way to resolve the problem with a spectacular, and even frightening, result. Just think about one of these robotics arms popping out of the screen, or a rocket launched by one of them as we can see in the rendering above... Which doesn't mean that no Transformers robot can't be expected as AAs. They could do it more easily as long as the robot is not transforming itself and it seems that the ride will also feature two-story tall robots going at it all around you...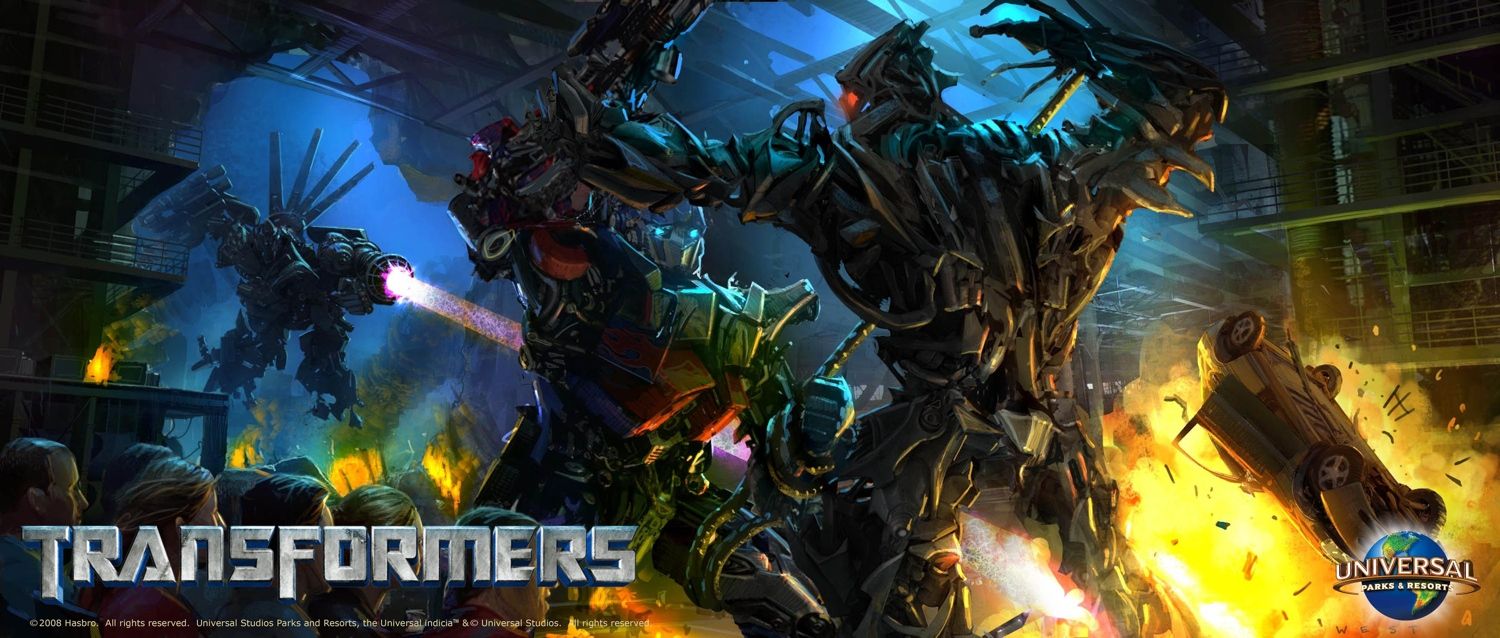 Another question is: will they add new effects that were not included, technically speaking, in the Spider-Man ride? Well, it now may be important to remember that the Transformers ride will be build at Universal Hollywood in the former Backdraft building....which, as everybody knows, was a real "pyrotechnic" attraction. Which means that all the gas installation that would be needed to create fire and flames effect are already there - and God knows that there was really a LOT of fire in the Backdraft attraction! So, can we expect pyrotechnic effects in the future Transformers ride? Although it's my own pure speculation, i think we can bet on this, even if it is just for the pleasure. Let's say that there will be a real logic for Universal to recycle their gas installation to add spectacular effects in this new ride.
Jump to Disney and More to read the full article with additional info on this highly anticipated ride. Then return here to let us know what you think. What sort of ride technology would you like to see? Should a Transformers ride be built state-side?:
Disney and more: Will the awaited Transformers ride use the IOA Spiderman ride technology ?