D&M Exclusive : Work-in-progress pictures of Universal Studios Singapore Ancient Egypt Land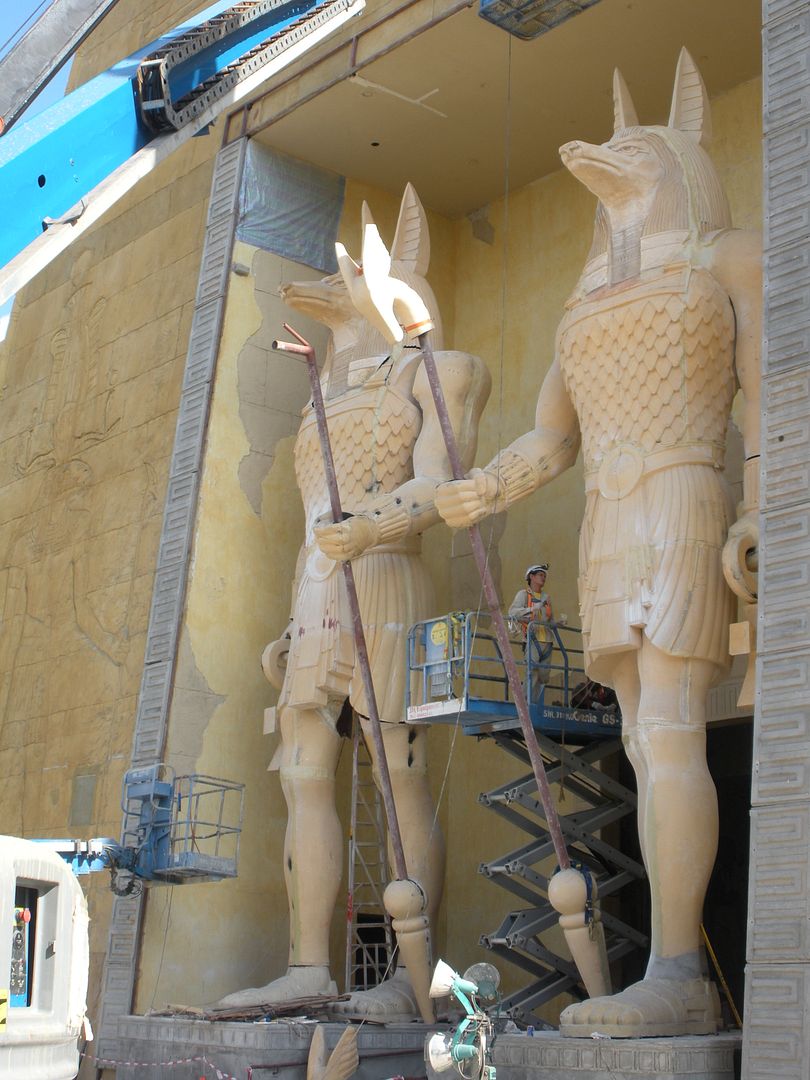 If you're a faithful Disney and more reader you know from my previous updates that Universal Studios Singapore will open early next year. An official announcement will happen soon and apparently Universal is planning the grand opening of Universal Singapore for the end of January. In the park, guests will find both new and classic Universal Studios rides, and a brand new land: Ancient Egypt.
Located on the right side of the lake - when you come from the entrance - Ancient Egypt will have a great theming with a huge replica of an old Egyptian temple and palm trees all around. Guests will find of course the Revenge of the Mummy ride, the entrance of the attraction will be located where are these giants black Anubis statues on the picture below.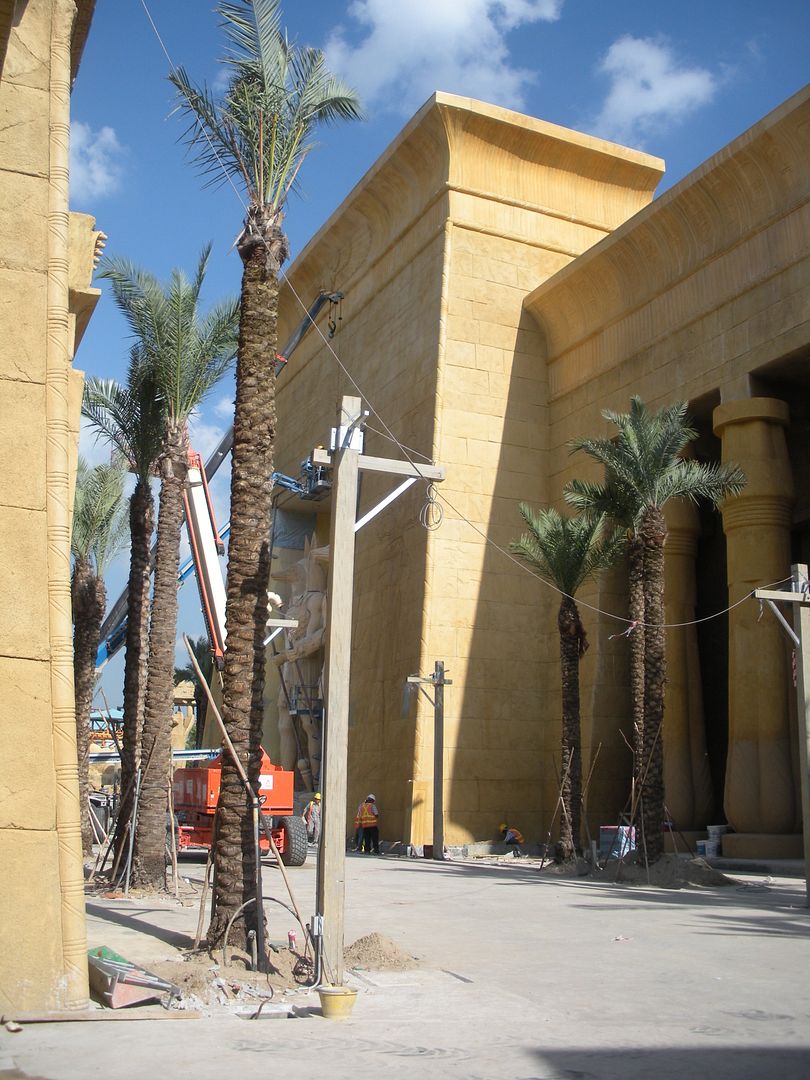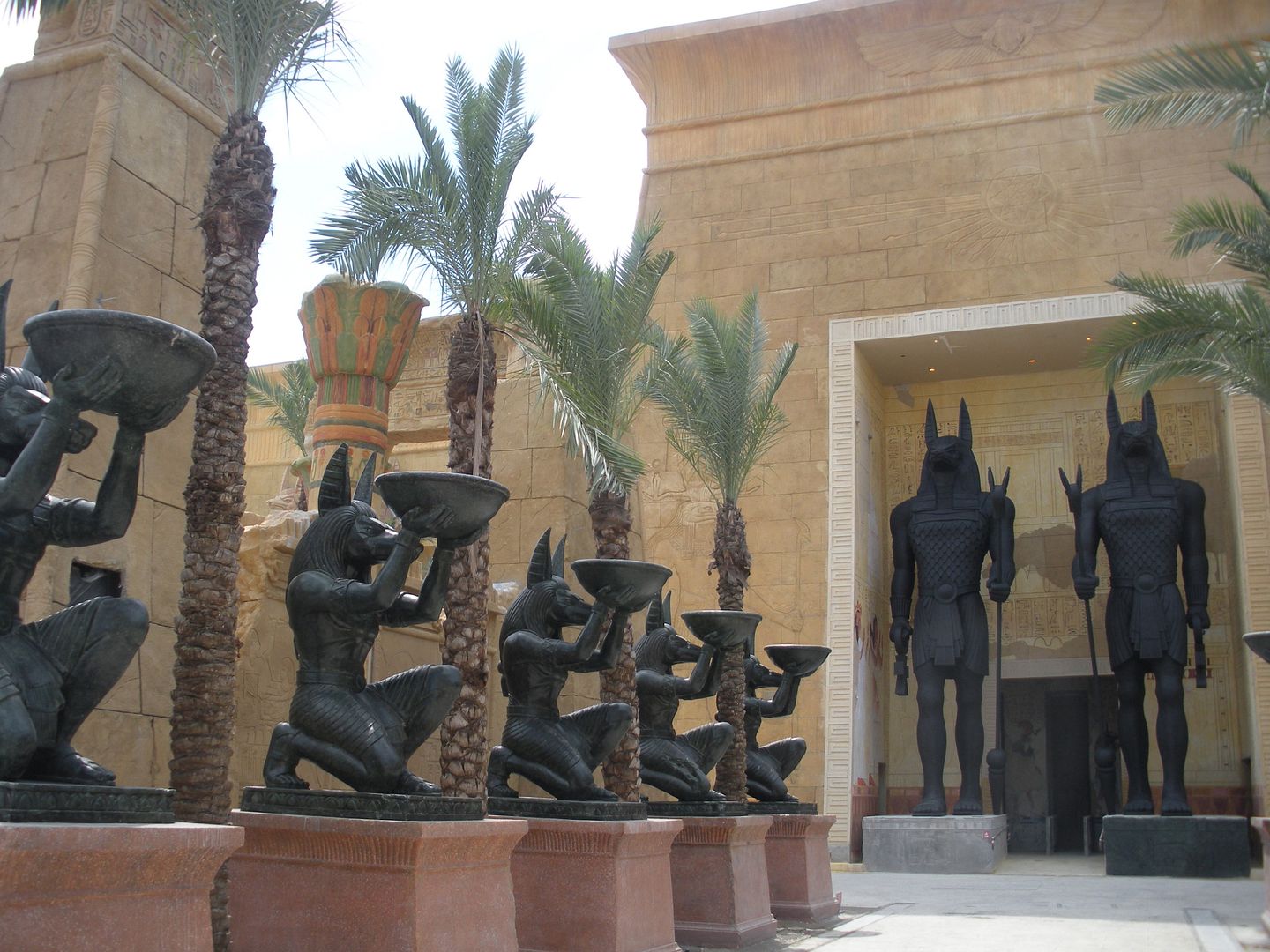 It seems that the columns of the temple will be painted, at least the top of them, as you can see on one of the columns on this next picture. Note also the engravings on the temple facade.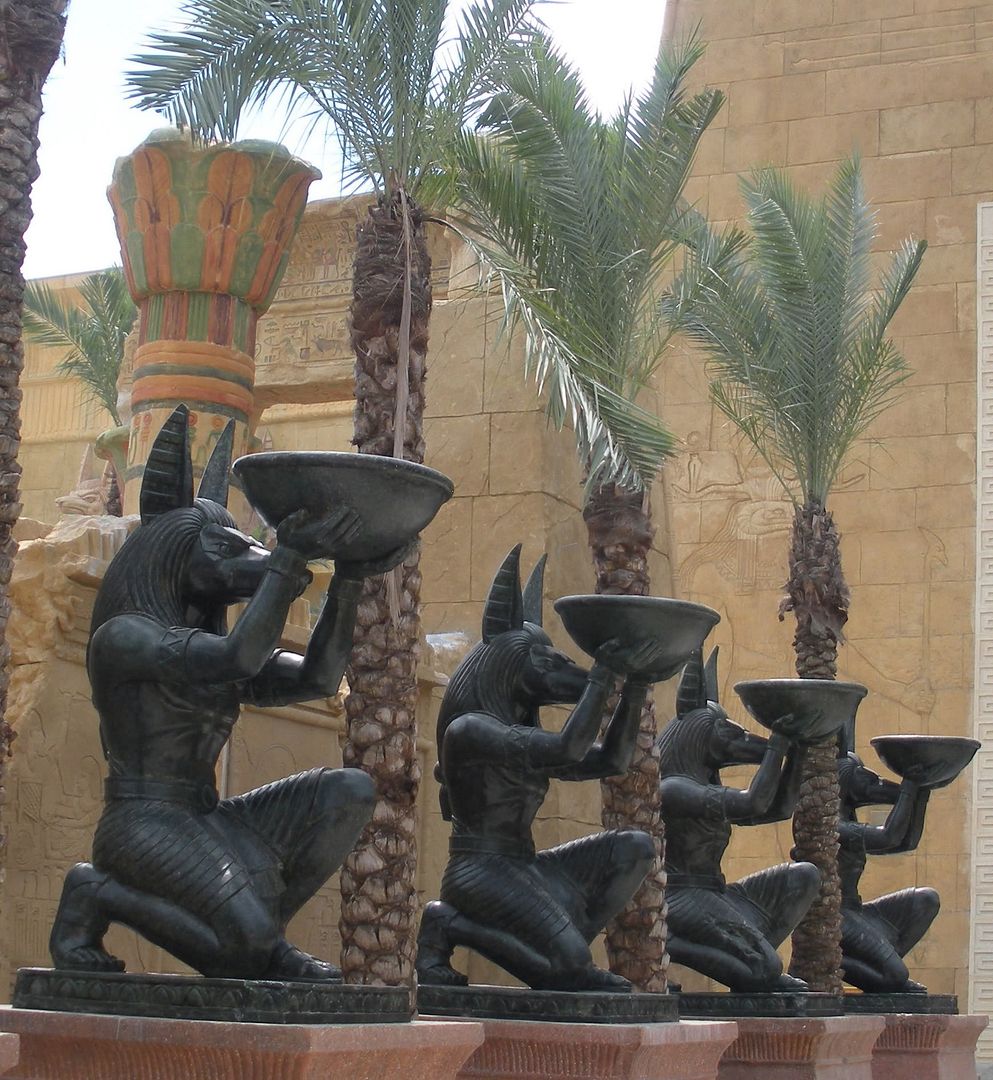 If we look closer to the attraction entrance we can see that the old Egyptian theming seems to continue inside the temple.
Another attraction, a brand new one specially for the park, will be called "Treasure Hunters"....
Jump to the D&M full article to see more pictures of this amazing land and more about Universal Studios Singapore:
Disney and more: D&M Exclusive : Work-in-progress pictures of Universal Studios Singapore Ancient Egypt Land