We have something really fun and unique for you today, a Disney & More exclusive report on Universal Studios Singapore - including Panoramic Pictures !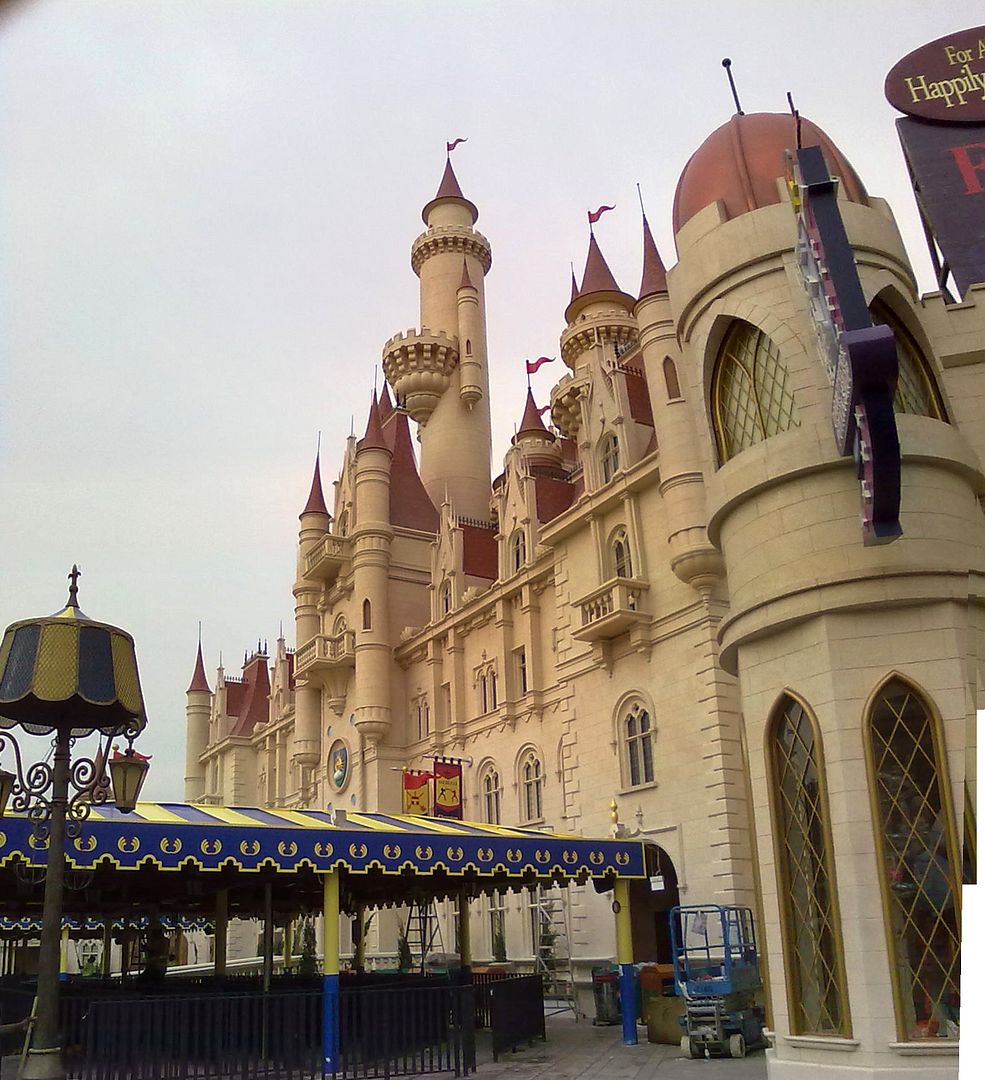 I have a great pictorial report for you today on Universal Studios Singapore with panoramic pictures shot recently. The park is supposed to open next week and since my article last Sunday, I have received confirmation that the Singapore park's first day of operations to the public is February 3rd. February 1st & 2nd will be the media event. So, very probably you can expect more pictures - and videos too! - next week, MiceChat partner site, Disney and More, intends to do full coverage of the Universal Studios Singapore opening. So come back regularly to see the new pics we will have for you.
Let's take a peek at today's pictures. Above, a picture of the "Far Far away" Shrek castle. The first panoramic picture below shows the New York area of the park, not so far from the Hollywood section located at the entrance.
This next panoramic show the other side of the New York Street. As usual with Universal you'll note the quality of the sets.

The next shot is also showing the New York area, looking towards the Hollywood area.
On the panoramic below the Ancient Egypt land is across the lagoon on the left, Sci-Fi City with the Battlestar Galactica dueling coaster in the center and the New York area on the right. I still think that Sci Fi City and the temples of Ancient egypt are too close but the park is pretty "compact" due to the land that was available for its construction.



We have a lot more news and photos to cover on this park, click to see the full report with 45 great panoramic pictures of Universal Studios Singapore:

Disney and more: D&M Exclusive Report : Universal Studios Singapore Panoramic Pictures !

Then join us back on MiceChat to discuss what you think about this brand new park!