Universal Studios Singapore Original Artwork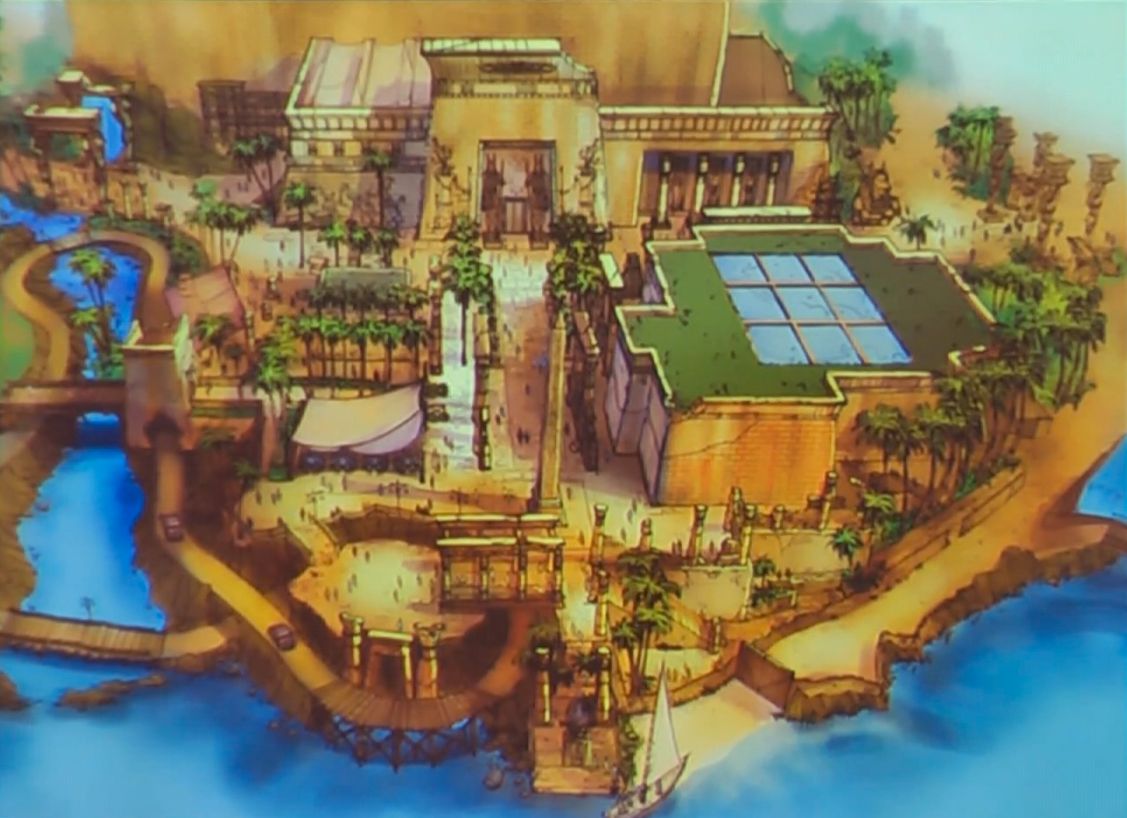 I have a great artwork update for you today with most of the Universal Studios Singapore original artwork! As you know, the park will open very soon and as you will see most of the attractions will be "USS exclusive" which means that a lot of them don't exist in others Universal Studios theme parks.
Last October Universal Studios Singapore did a press conference where they've shown all of this artwork and the conference was filmed by Asia Travel Tips who had the good idea to put the video on line on Youtube. So, i did screen captures and enhanced the pictures to make sure they look as good as possible. However, because they are screen captures the pictures are not as high-res as usual but they're not bad either.
No artwork was shown for the entrance or the Hollywood set as well as for the New York area. However guests will find an attraction in the New York part called "Lights, Camera, Action" hosted by Steven Spielberh himself. This will be a "special effect" attraction and after the usual pre-show guests will enter an empty sound stage which will become the setting for a major hurricane about to hit New York City! It's a USS exclusive attraction.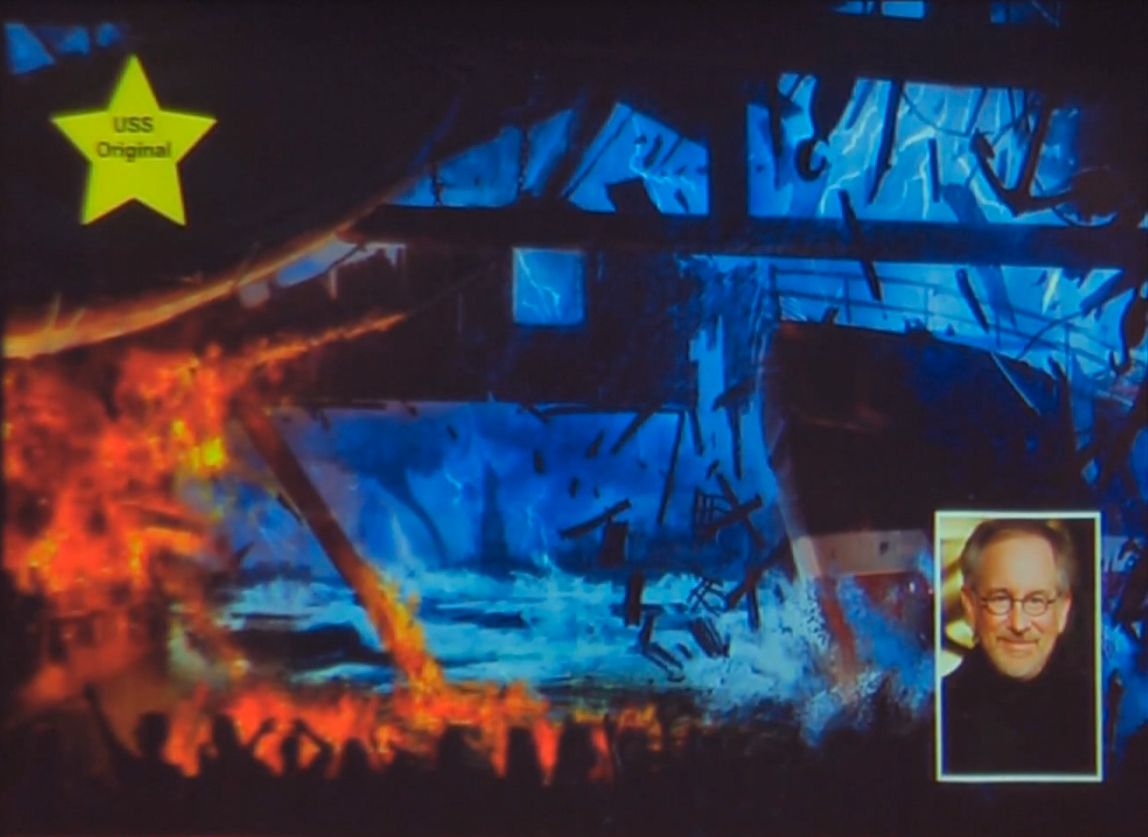 Right next door guests will find Sci-Fi City with two attractions. The third one - a big "E-Ticket" will be the Transformers attraction, using the same technology than the IOA acclaimed Spiderman ride and will open in 2011. This first artwork below is supposed to show Sci-Fi City, but we will be lucky if it looks like that in real.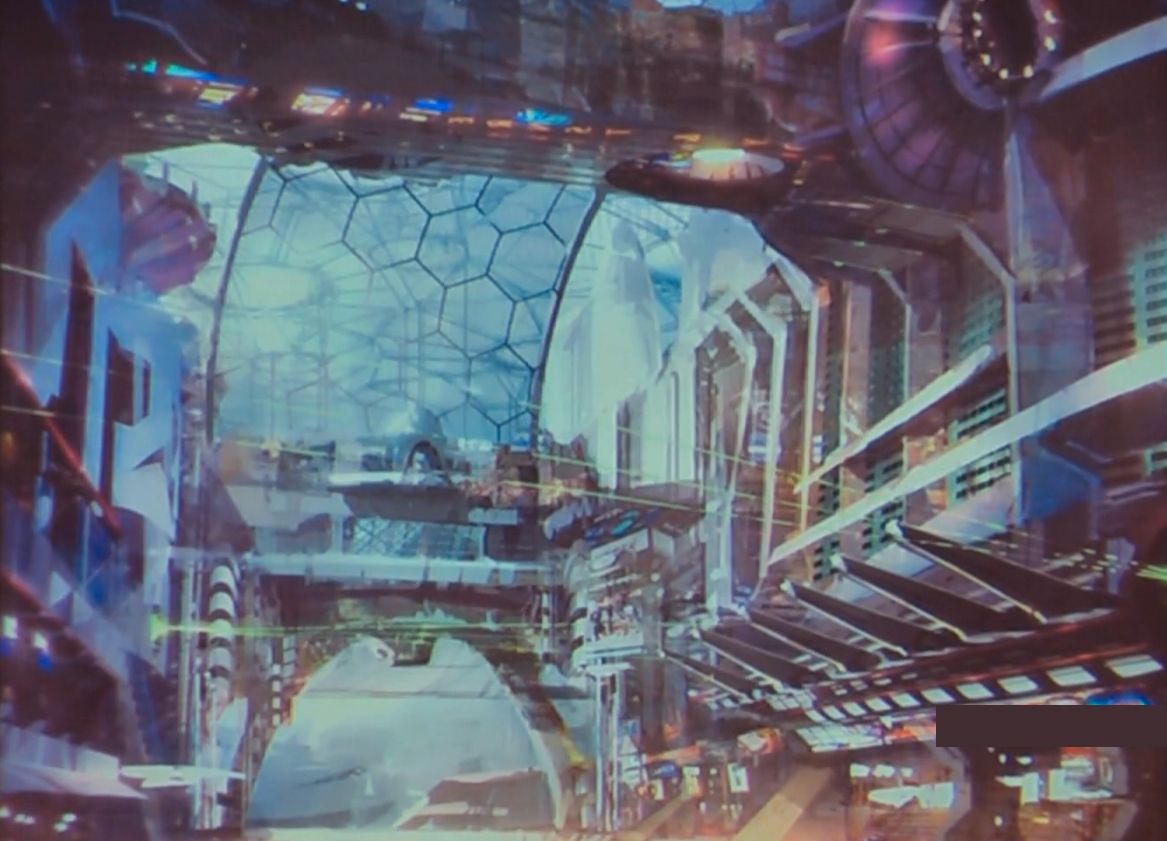 In Sci-Fi City guests will find a great dueling coaster "BattleStar Galactica", another USS exclusive attraction. There is two coasters, one is a "normal" one and the other is an inverted coaster as you can see on the picture below.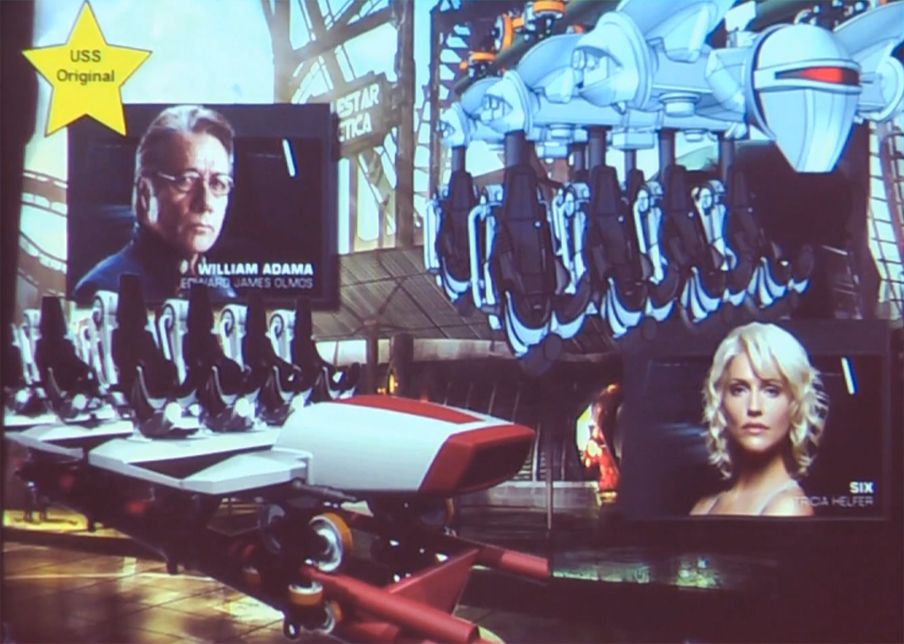 This next artwork is showing BattleStar Galactica's entrance.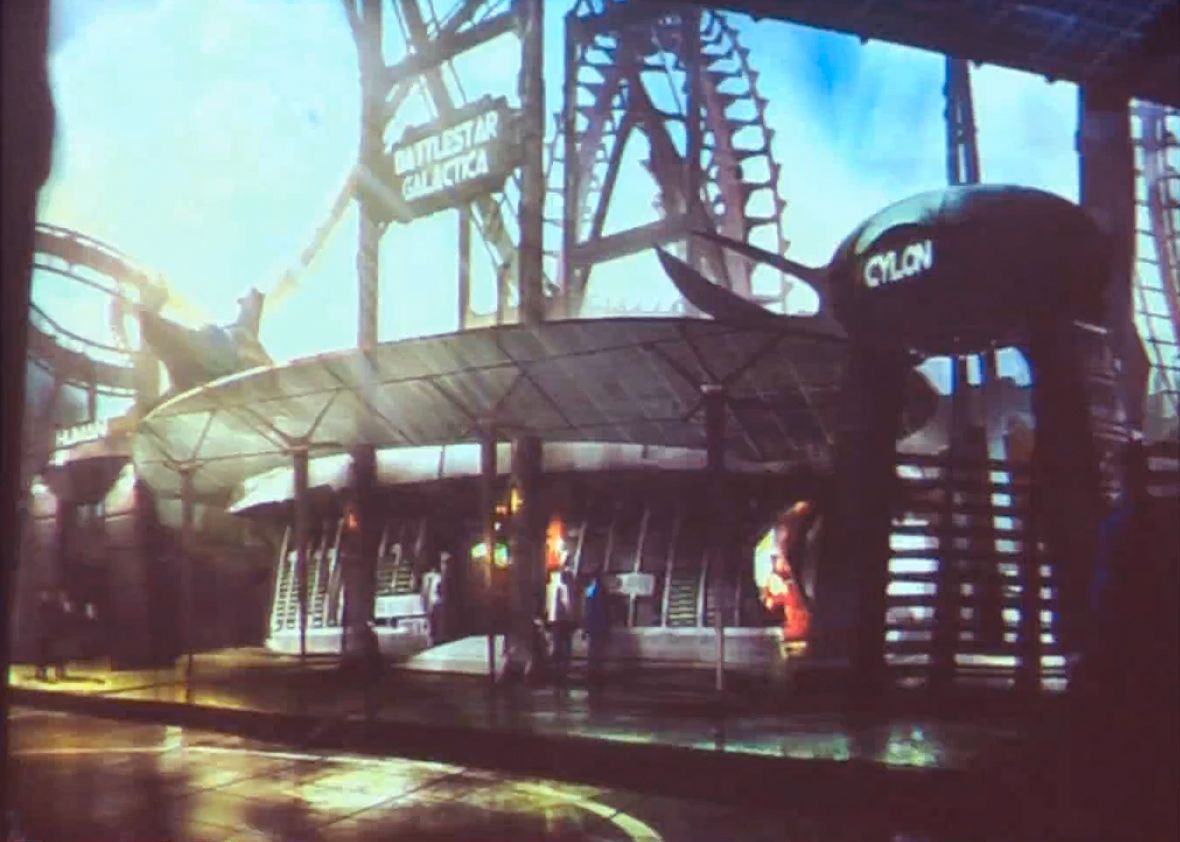 During the press conference a short video was shown with all the queue decor and pre-show sketches. I put all of them on one picture, so click on the picture below to see them in details.
Always in Sci-Fi City a smaller attraction - USS exclusive too - called "Accelerator"...
...where guests will board some whirling "pods". Don't get too excited, though, as basically it's a kind of Sci-Fi version of the Mad Hatter Tea Cups!

Jump to the D&M full article to discover the artwork of all the other lands of Universal Studios Singapore
:
Disney and more: Universal Studios Singapore Original Artwork