Hi-ho, Kermit the frog here, I am here today to present the first Universal park in the Gemini Series.
Universal Studios Orlando
Logo:
Theme Song:
[ame=http://www.youtube.com/watch?v=4zSw2V_vW0Y]YouTube - BACK TO THE FUTURE THEME[/ame]
Park Mascots:
Overview:
Go behind the scenes, beyond the screen, and jump right into the action of your favorite movies at Universal Studios Orlando, the number one movie-, and TV-based theme park in the world.
Production Central
Production Central is home to two of Universal Studios Orlando's best attractions: Shrek 4D and The Funtastic World of Hanna-Barbera; it also contains state-of-the-art studios and soundstages that Universal visitors can tour for free. To find out what's "in production" upon your arrival, visit the Studio Audience Center located to the right of the main entrance turnstiles to Universal Studios Orlando or call 407-224-6355.
Map: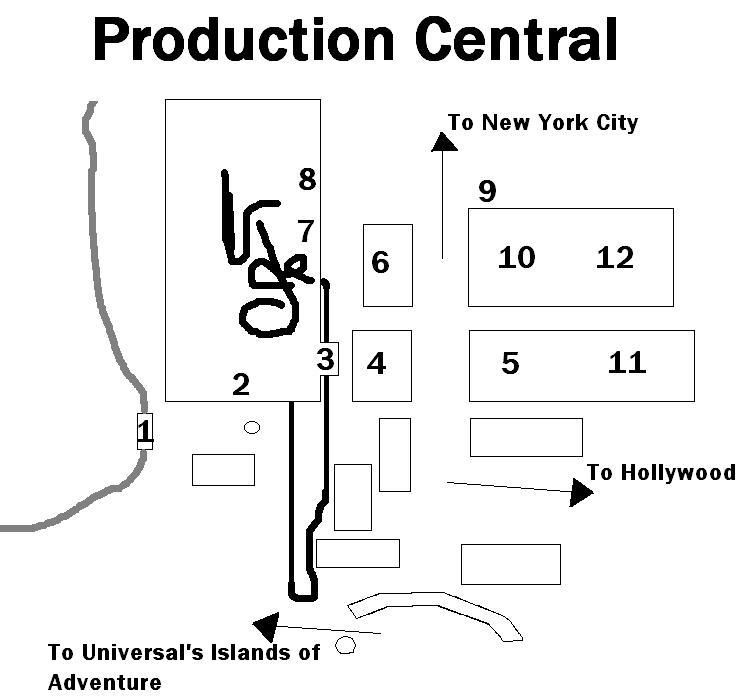 Attractions:
Nickelodeon Studio Tour- Learn all of the ins, and outs of the production of a Nickelodeon TV show while touring Nickelodeon Studios. Kids get a chance to be slimed with the famous green stuff, as well!
Hollywood Dream -The Ride!- With adrenaline pumping, and music thumping, you start climbing straight up. A moment later, you're screaming at 65 mph, soaring 17 stories over Universal Studios Orlando.
The Funtastic World of Hanna-Barbera- Elroy Jetson has been kidnapped! Join Yogi Bear for a thrill-packed chase after the dastard snatchers.
Shrek 4D- Shrek and Donkey are back! Join our heroes on an all new adventure where the hit movie Shrek left off.
The Saturday Night Live Experience- Relive some of the best moments in Saturday Night Live history.
Gru's 4D Laboratory- Battle some of Gru's worst enemies in this 4D action-adventure show.
Shopping:
On Location
Studio Sweets
The Universal Studios Store
Nickstuff
Hanna-Barbera Store
Ye Olde Souvenir Shoppe
MCA Recording Studio
Dining:
Details:
The big sign on the Nickelodeon building with be the trademark orange splat, with the current Nickelodeon font. ,
Ed, Edd, n' Eddy
, and
Johnny Test
will be added to Hanna-Barbera. The trams on the tour will look like the old Candy Cane trams from USH, but blue.